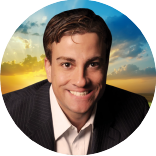 "Your work and these beautiful sounds are astounding
This track makes me feel like that young boy on spring morning exploring the world back to my wonder and light. 
Your tracks take me back to a hidden part of me that closed off a long time ago and re-open it to love.
Its palpable…and amazing!!   You are a gift and your music goes to the deepest parts of me and make them come back into the sunshine for love and healing".
Darius M. Barazandeh
Healer, Teacher and Host, You Wealth Revolution