Are Programmed Belief Systems Keeping You Stuck, Frustrated and Unable to Manifest Everything You Desire?
Clear Your "Junk DNA" NOW and Unplug from Hundreds of Thousands of Beliefs FAST…
Master Sacred Activator Tamra Oviatt Guides You on a Life-Shifting Journey to Expand Your Consciousness and Create a Life of Abundance, Joy and Wellness!
In this special offer from Tamra, you will experience:
A profound shift of focus — from the external world to your own inner workings
A sense of being whole and complete
A deep sense of inner calm and freedom
Increased intuition, authenticity, and compassion
A profound understanding that you are the conscious creator of your reality
A feeling of oneness and connection with a full knowing that separation is just an illusion
The Ultimate Master Key to a Life of Heaven-on-Earth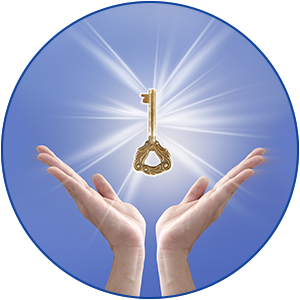 There is a massive shift in consciousness happening on our planet right now. We, as a planet, are experiencing our Dark Night of the Soul, leaving us confused, lost, and lonely. We are losing our purpose, not knowing where we're headed. Tamra believes this will be over soon.
We are to witness the fall of the current version of our civilization, and we are also the beans of creation of the new one, of the new Earth. The future of the planet is up to us to create. A life of Heaven-on-Earth is in our hands to mold and shape. We've never had this chance before. Now is our opportunity to sprout and grow into the purest, brightest version of ourselves.
Now is our time to be a conscious creator, to be an active participant in this transition to the new era of humanity.
So, we are called to go into our hearts, to get into our power, to keep our divine flame alive, to start NOW.
Now, Take a Moment to Assess Your Life…
Look Closely at Your Present Timeline
Are You Winning or Losing?
Are You the Chess Player or the Chess Piece?
Look into your physical condition, current finances, the quality of your relationships, your job and career path, your personality traits and attitudes, your everyday mood, your habitual thoughts, and your life circumstances.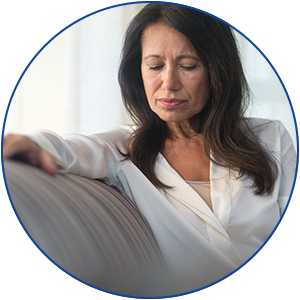 Are you living your everyday life in anxiety, desperation, fear, and overwhelm?
Are you struggling with your relationships with your family, life partner, and the people around you?
Are you feeling broke all the time and constantly dealing with financial stress?
Are you stuck in the past dwelling on painful memories and mistakes?
Do you always worry about the future and fixate on negative outcomes?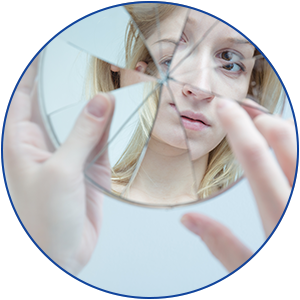 Do you have low self-esteem and lack of self-confidence, causing you to feel inadequate, depressed, ashamed, angry, or worthless?
Do you feel disconnected and separated from the Universe/Source/God, causing you to feel trapped, alone, and powerless, filled with self-judgment and despair?
All these things that have a negative influence over the way you think, feel, and behave are robbing you of your power. So, if you answered YES to these questions, now is the time for you to wake up and unplug from the matrix, to get your power back, to be as you were born to be — a Creator, a Manifestor, a Mover.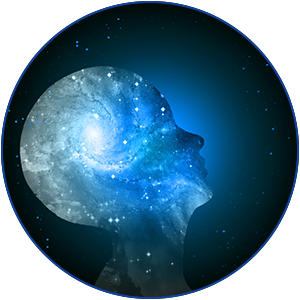 You must take charge of your own subconscious programming. You must consciously choose what programs to receive or not. That 95% subconscious programming that runs your life must move you to the creation of everything you desire. And that remaining 5% must be spent on consciously and intelligently telling your subconscious mind what to create through your power of will and choice.
The key to living in wonders, miracles, and magic does not lie outside of you nor depend on those powerful figures out there. Look within for the answers to your heart's desires. The Source is inherent in you. You already have the infinite intelligence, infinite power, and infinite supply of everything you need. You just have to realize that and work on that!
Create a Life of Heaven-On-Earth for Yourself and Others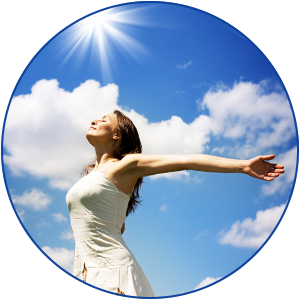 The Great Awakening is an all-powerful opportunity and a game-changer you'll never find anywhere else offered by Sacred Activations founder Tamra Oviatt to help you live with your heart and get centered in your true power as the conscious creator of your life and as the active participant in the making of this planet's future.
This 12-part series offers an easy, fast, and revolutionary approach to attracting, manifesting, and creating the life you desire through subconscious METAPROGRAMMING using the power of Sacred Activations. This will give your subconscious mind a new direction, a new focus, a new pattern that is constructive, positive, and empowering, so you will naturally make choices and decisions that align to your highest good.
The 12-part journey of The Great Awakening is truly about creating a life of Heaven-on-Earth for yourself and for others around you by healing your heart, clearing all your destructive and negative programs, making you realize that YOU are the power tool you need for creation, and aligning you directly with God Energy.
Throughout the entire series, you will be stripped from all the destructions of the matrix. Tamra journeys with you on your way to:
Getting out of the mind matrix
Connecting deeply to the Divine Source
Cultivating a relationship with your Higher Self
Expanding your consciousness
Increasing your present-moment awareness
Raising your emotional and spiritual vibration
Claiming that you are the creator of your life and your world
Manifesting your dreams and desires more easily
Releasing yourself from self-imposed limitations
Clearing self-defeating and negative subconscious programming
Boosting your resilience against illnesses and diseases
Shifting your timelines towards a series of incredible experiences
Tuning you into your divine potential
Discovering and using your gifts and talents
Making a difference in your life and other people's lives
Are You Ready to Become the Best Version of You?
Join Tamra and Access a Stellar Experience That Is So Much Beyond What It Promises to Offer!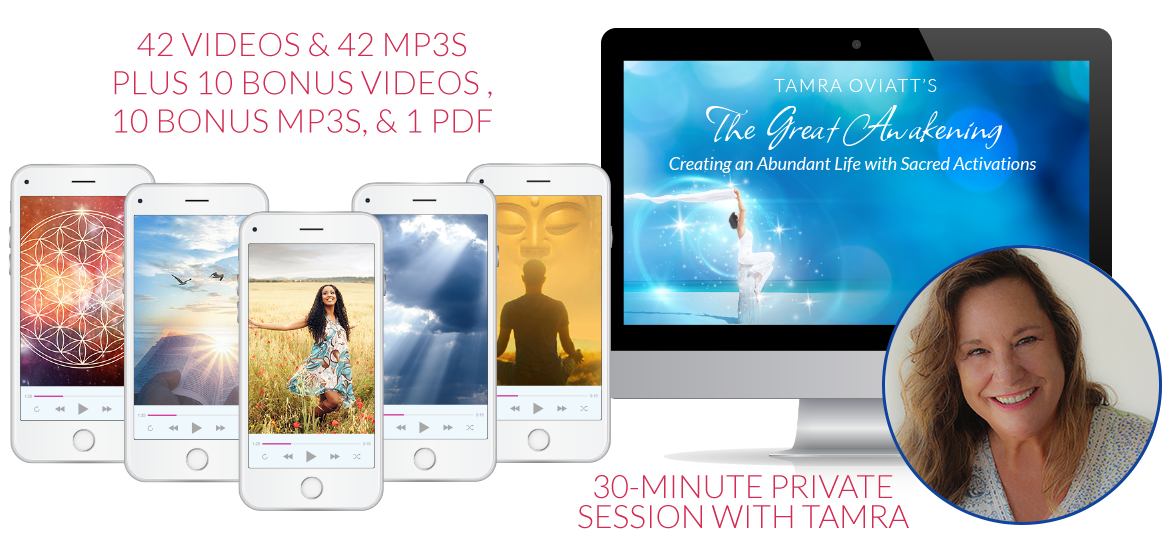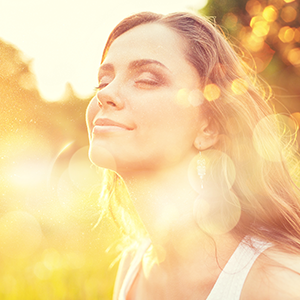 Experience a massive shift in your vibrational energy. Along with this is a shift in your mindset and perspective. You will begin to question your old beliefs, patterns, and social conditioning, clearing things in your life that no longer serve you while inviting new enriching things that resonate with your soul's purpose. Everything that doesn't align to your highest good will be stripped from you, including all aspects of your ego.
And you will emerge POWERFUL, ready to claim the life you know you deserve. Over time, you will see changes in yourself. The amount of growth, transformation, love, and freedom that you'll experience will blow you away.
As the Sacred Activations continue to work on you, you will notice:
A profound shift of focus — from the external world to your own inner workings
A sense of being whole and complete
A deep sense of inner calm and freedom
Increased intuition, authenticity, and compassion
A profound understanding that you are the conscious creator of your reality
A feeling of oneness and connection with a full knowing that separation is just an illusion
In this journey, you will be building the structure of your life through which your soul can thrive. The Great Awakening will heal, inspire, prosper, and strengthen you.

Value: $520
4 Videos & 4 MP3s
Total Runtime: 36 Minutes
Activate the Sacred Geometry in Your Body INSTANTLY!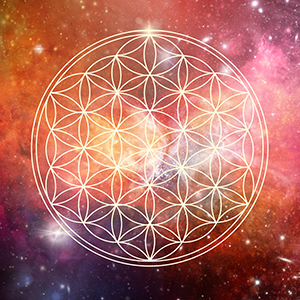 Sacred Geometry exists throughout the natural world and is often referred to as the blueprint of the universe. Activating these energy patterns allows you to deepen your spiritual connection, understand your own being, and align you with the universe.
This session helps you to:
Prepare for the shifts and clearings that you will experience throughout the series.
Increase your psychic abilities and sharpen your intuition.
Be in tune with your life and reach deeper levels of awareness about your own being.
Activate your Sacred Geometry and understand the connections of all creations.
Harmonize, rebalance, and shift your energy to heal, awaken, and transform.
Feel a sense of natural alignment with the universe, making you an unstoppable force of attraction.
PLUS, Tamra wraps up this session with a magical guided meditation that raises your emotional and spiritual vibration to manifest your best life and attract experiences that match your heart's desires — this will bring in your power, your energy, your balance.

Value: $520
5 Videos & 5 MP3s
Total Runtime: 51 Minutes
Access the Higher Realm of Consciousness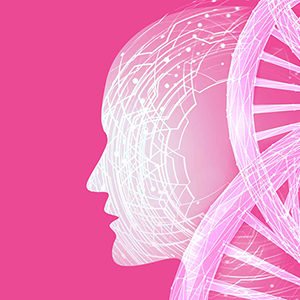 A visit to Higher Realms expands your awareness in ways you can't imagine. In the Higher Realms, the Source Energy is flowing through you, bathing you with the purest divine love. Here you can connect and communicate with your guides, angels, and spirit animals who are more than willing to offer support and advice on how you can fulfill your soul's true purpose.
This session helps you to:
Raise your vibration that allows you to connect and communicate with beings of Higher Consciousness, including your guides and angels, even your Higher Self.
Access the higher realm of consciousness and move through different dimensions and universes.
Connect to the Akashic Records, including the Galactic Akashic Records, and receive information and wisdom from Higher Beings.
PLUS, you will go on an exciting little journey through guided meditation.

Value: $520
3 Videos & 3 MP3s
Total Runtime: 48 Minutes
Clear Your Junk DNA from the Universal Subconscious Programming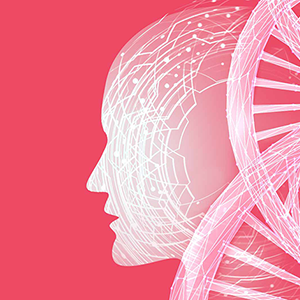 Scientists have found that around 98% of our DNA sequences are actually useless "junk DNA". These are noncoding DNA with no known purpose. This means that we only have 2% of DNA that actually codes for a protein.
But did you know that there are so many universal programs plugged into your DNA, including programs of diseases, personality, appearance, psychological and mental characteristics that you often believe you have no control of?
This ADVANCED session helps you to:
Clear your "Junk DNA" from the collective subconscious programming that is controlling you and controlling our planet.
Release the emotional, experiential, cognitive, and ancestral memories stored in your DNA that are negative, limiting, and destructive.
Stimulate your DNA's healthy and optimal functioning to improve your overall well-being and quality of life.
Change YOU and your life as this is a very powerful and magical advanced energy clearing on what the scientists referred to as the blueprint of life, the DNA.
Be in your power to define yourself and become who you want to be.
Tamra will wrap up this session with a magical guided meditation that raises your emotional and spiritual vibration to manifest your best life and attract experiences that match your heart's desires — this will bring in your power, your energy, your balance.

Value: $520
2 Videos & 2 MP3s
Total Runtime: 39 Minutes
Reclaim Your Power by Recognizing and Realizing Your Divine Power of Creation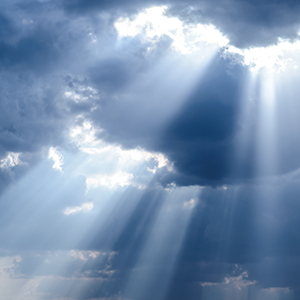 We often believe that our circumstances, our experiences, our whole life is according to the will of absolute divine power outside of us. Many of us think that world disasters are a wrath of God, a divine retribution punishing us for human sins, disobedience, and wickedness.
These beliefs are just programs — god programs that weaken our power to create the life we desire for ourselves, weaken our power to manifest light and love in our planet. We forget that we are an aspect of God and that we own our destiny. It's up to us and ONLY US.
This session helps you to:
Clear all your god programs and belief systems that take away your power to create — to create life circumstances and experiences that match to your desires.
Take ownership of everything that is happening in your life as this places the power in your own hands.
Realize that you are the creator of your own life and that the source of creation works within you, not outside of you. It's up to us and ONLY US.

Value: $520
3 Videos & 3 MP3s
Total Runtime: 48 Minutes
Connect Your Thoughts, Feelings and Desires to the 6th Plane of Consciousness Where Manifestations Happen INSTANTLY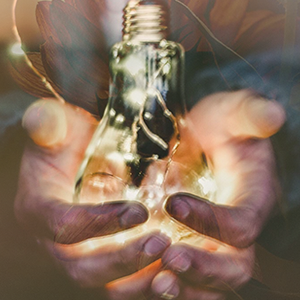 You are born a manifestor. Your ability to manifest is an innate gift.
One reason why your manifestation isn't working is because you don't feel truly aligned with what you're trying to manifest, or your fears, worries, doubts, impatience, and limiting beliefs are holding you back.
This session helps you to:
Become a conscious deliberate manifestor and increase your present moment awareness.
Align your thoughts, emotions, and beliefs with the right energies that attract right experiences and bring your desires into existence.
Raise your vibration through a magical guided meditation that connects you to the Source Energy, bringing you a feeling of gratitude, trust, joy, and happiness.
Easily stop yourself when you feel negative, critical, or judgmental thoughts coming to the surface.

Value: $520
3 Videos & 3 MP3s
Total Runtime: 44 Minutes
Step Outside Your Limits into the Universe of Possibilities of Who You Are and What You Can Be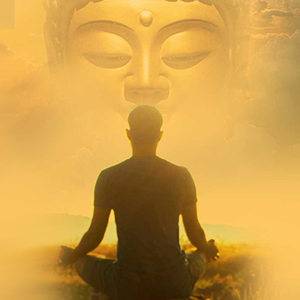 When you find yourself in a perspective that life is either white or black, right or wrong, abundance or lack, you are plugging into duality programs, and this keeps you from reaching contentment in the middle ground of two opposing extremes. Also, when you are attached to the labels you set for yourself, you are denying yourself of your limitless potential.
These duality programs and labels are your confining box that takes your power away. You can take your power back and choose to go beyond the limits of duality and labels.
This session helps you to:
Understand both opposing experiences, collapsing life's dualities into a sense of oneness and leading you on the central path.
Be clear from the programs that go along with the labels given by the society.
Release yourself from your self-imposed limitations and labels, allowing yourself to be capable of anything you set your heart, mind, and soul on.
Step outside of your confining box and open yourself up to endless possibilities of who you are and what you can be.

Value: $520
3 Videos & 3 MP3s
Total Runtime: 46 Minutes
Disconnect and Free Your Body from Disease Consciousness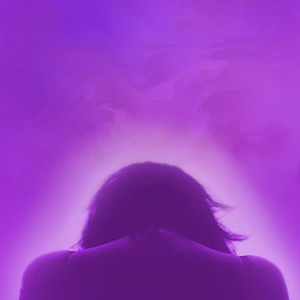 Sometimes we attract negative energies not just into our minds but also into our bodies. East Asian Medicine even believes that our bodily organ systems hold specific emotions, such as anger with the liver and anxiety with the heart and the lungs.
Often, emotions manifest through physiological responses. We want to release our body from the obligation of getting sick due to our beliefs and vibrations. We want to clear our body from disease consciousness.
This session helps you to:
Release your body from the responsibility of showing you negative emotions by getting sick.
Boost your resilience against illnesses as you free your body from having to carry the programs and beliefs of diseases.
Increase your body's ability to heal and protect itself.

Value: $520
6 Videos & 6 MP3s
Total Runtime: 55 Minutes
Clear and Shift Your Future Timelines Towards Magnificent Experiences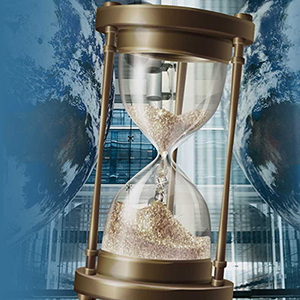 Timelines may affect different aspects of your emotional and mental makeup, making you scattered. To be in your power to manifest your desires, you must bring all aspects of YOU together. We are born with infinite possibilities of where our choices might lead us. We navigate life through a series of choices and each choice creates an alternate timeline with a certain set of experiences. There are countless versions of YOU out there, living a different life and experiencing different events — all occurring simultaneously.
However, timelines may affect different aspects of your emotional and mental makeup, making you scattered. To be in your power to manifest your desires, you must bring all aspects of YOU together.
This session helps you to:
Clear your timelines from programmed traumas and karmic wounds and replace them with a series of timelines that move you towards your Higher Self.
Understand that everything in life is a choice and every time you make a choice, you are shifting your timeline — this understanding leads you to be aware and mindful of your choices.
Merge all aspects of you into HERE and NOW, into the present moment, and feel a sense of being whole and complete.

Value: $520
4 Videos & 4 MP3s
Total Runtime: 49 Minutes
Clear Your Divine Blueprint from Unwanted Programs and Take Charge of Your Own Subconscious Programming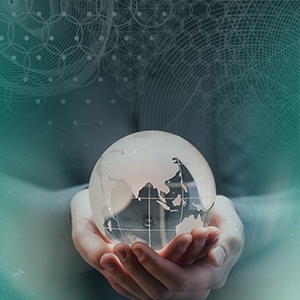 In the precise moment when we first incarnate on this Earth, each of us is given with a Divine Blueprint — a divine life plan that holds our soul purpose. Your blueprint carries your past life experiences in different timelines, your soul gifts and heart's true desires, your karmic life issues to resolve, all the information on what experiences and lessons you came into this world for.
This blueprint is held in your DNA and comes with many different programs. But we can choose which programs to install and which ones to delete.
This session helps you to:
Clear unwanted programs from your original blueprint and bring in new upgraded Divine Blueprint programs, making you more in control of your life experiences and subconscious programming.
Program your future timelines for success and expand your divine potential.
Oversee and take charge of your DNA, so that no one and nothing can program you without your permission.
To claim your cosmic birthright of owning your power and using it to become the architect of your own future and manifest your truest, best life.

Value: $520
3 Videos & 3 MP3s
Total Runtime: 51 Minutes
Connect to Higher Beings of Love and Light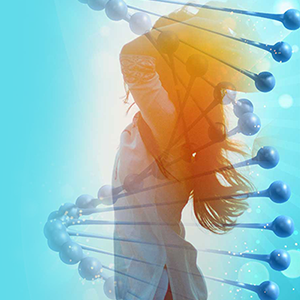 Masters assist us to our own awakening, to our own ascension. A connection to these high-vibrational, enlightened beings is a life-changing experience.
These Beings of Love and Light will share their wisdom and guidance to us when we tune in to them.
This session helps you to:
Connect with the Masters as Tamra will channel these Higher Beings — Isis, Mary Magdalene, Lord Metatron, Jesus, Buddha, Shah, the Liras, and other guests these Beings may bring along with them.
Be in the presence of these Masters with their beautiful, unique, divine energy flowing through you.

Value: $520
4 Videos & 4 MP3s
Total Runtime: 53 Minutes
Connect and Work with Your Archetypes to Bring in Your Gifts and Power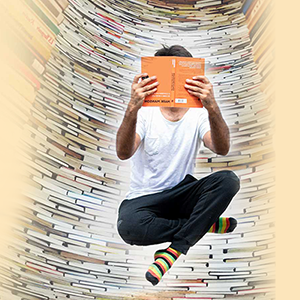 Bring in the programs of your archetypal energy in your power in those programs that already exist for you to plug in and have this knowledge instantly. Archetypal energy is always affecting us as it is an active part of our consciousness.
These universal energies are programs of behavior or patterns of energy that influence our mental, emotional, and spiritual growth, represented by figures with definable qualities that allow us to explore and understand ourselves more deeply.
This will also program your future by connecting to archetypal energies — bringing in your future gifts, future understanding, and future knowledge.
This session helps you to:
Connect and work with your archetypes to bring in your long-forgotten gifts and power buried within your unconscious.
Achieve self-mastery through the characteristics of your archetypes, integrating parts of yourself that you never knew existed.
Embrace self-love and self-acceptance as you discover new unknown parts of yourself.

Value: $520
2 Videos & 2 MP3s
Total Runtime: 45 Minutes
Be in Total Oneness with the Source and the Embodiment of the Wisdom and Knowledge into Your Mind, Body, And Soul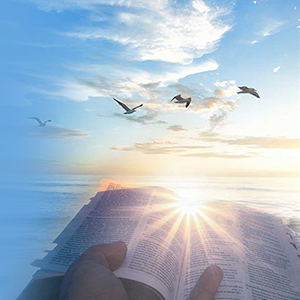 Being able to be all, being connected to all, and fully in our power. Being able to play full out here on planet earth to create peace, love, joy, happiness, and abundance for all.
Now it's time for you to embody the wisdom, realizations, and new perspectives you have received from all those weeks the God Energy has been working on you. This is about allowing the flow of the divine energy to move through you, bringing the knowledge and awareness into your heart, into your soul, into your physical body.
This session helps you to:
Open yourself up to a new level of awareness and new level of experience, shifting the way you look through yourself, through the world around you, through life.
Start living your realizations and owning the gifts and power that you've discovered.
Attain an increasing sense of lightheartedness on which joy and happiness are the ground state, feeling much more at ease in life.
Be in total Oneness with the Source — mind, body, and soul.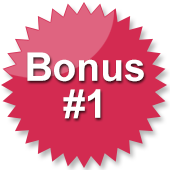 Sacred Activations Rejuvenation and Empowerment Bundle
Value: $297
10 Videos & 10 MP3s
Total Runtime: 1 Hour, 27 Minutes
Tamra Has Assembled Some of Her Most Popular Activations in This Special Bonus Bundle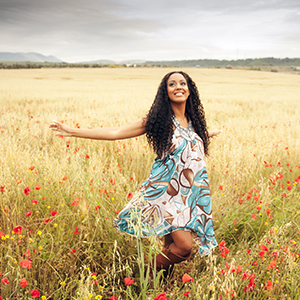 Enjoy the profoundly powerful recorded teachings and activations including upgraded and expanded energies of the 5th dimension.
Tamra's Sacred Activations work in the subconsciousness of humanity to clear negative belief systems, and in doing so, clears you of blocks that prevent you from realizing your true potential for HEALTH, WEALTH, LOVE, SUCCESS, and HAPPINESS.
Thousands of people who use Sacred Activations everyday report major changes in their life quickly!
Activations Included in this bundle:
Age Reversal

This activation removes the aging gene and replaces it with the youth gene. You will be released from your aging genetic beliefs and the group conciseness of what is aging. And it will be replaced with your light and spirit of being ageless.

Cell Snap

This activation brings your cells back to their optimum balance and health. It is about rejuvenation on the cellular level. The perfect balance of hormones and metabolism, alertness, and relaxation.

Hormones in Balance

This activation balances all of the hormones in the body for men and women. It is for everyone. If you are a man and you feel your testosterone is a little low, it will balance it out. If you are a woman and you feel your estrogen is imbalanced, it will balance that out, too. It balances all of the hormones in the body.

Inner Child

Inner Child Reconnection reclaims pieces of your soul lost in other lifetimes, galaxies and realms. It clears out all traumas that caused parts of you to be left behind in that lifetime and reclaims your power from those lifetimes.

Telomeres and Stem Cells

Revitalizes connective tissue and awakens stem cells. Stem cells can become other cells as needed. They are a keystone of the immune system. Collagen diseases such as lupus involve an auto-immune condition. Collagen is a natural component in our bodies. It is a fibrous protein in connective tissue and bones. As we get older its production is reduced. This activation helps rebuild our collagen and will help our skin, bones, ligaments feel better and be healthier. It will also help our eyes as collagen is the substance of the vitreous.

Mother Earth

Clear old belief patterns that block you from moving forward and help you step into your power to help yourself and humanity. Mother Earth connects you with all of the elements of this wonderful place we call home: Mother Earth. It helps ground you and centers you in the knowing that we are all connected; it connects you to the fairies, trees, flowers, and water, and brings you closer to our animal friends. To connect to your Higher Self, it's important to first connect to Mother Earth. This will ground and connect you into the heart of Mother Earth, allowing you to feel her abundant love. It will strengthen your ability to communicate with the natural elements of this wonderful planet, with animals and with elemental beings, such as fairies. It will allow you to feel the unity of all that exists in our realm and to be more fully present in your body while also connecting to your Higher Self.

Original Light Language

This activation connects you to the Original Light Language, which is from the highest Angels (The Seraphim Angels). This energy helps you to be true to yourself and to stay in your power during conflicts with others. It releases you from the trauma of what others are experiencing, allowing you to maintain emotional autonomy in order to observe without becoming attached. It also bestows the feeling of being in love with life.

Peanut Gallery

This activation is about disconnecting from the belief that you have to listen to everyone else about how you should be or how you should do things. It is about learning to really trust your intuition about what to do, and how to do things.

Glass Ceiling

Enables us to recognize instances where we are setting a subconscious barrier for ourselves—a point that for some reason we don't feel safe to move beyond. This activation makes it easy to identify and remove these self-imposed limits and stand up in our light.

Grass Is Always Greener

Do you find it difficult to remain happy and satisfied with the life you're living and constantly think that if only you were doing something else somewhere else, you'd be happy? This activation brings you the peace of mind and clarity to know that happiness is within you, and you can be happy right where you are.
---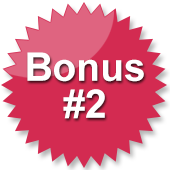 Measure Your Success
Value: $25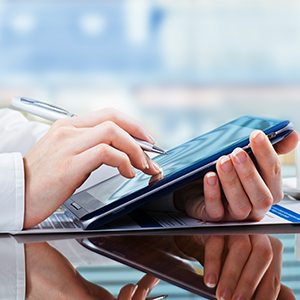 As you proceed through the program, keep allowing yourself to expand and grow and change, allow yourself that time to do it. These changes will continue to be profound; some people will be aware of the beliefs that come up and shift and some people won't. Some of you will pause the program because the changes are happening too fast.
Use this Measure Your Success guide and track your changes. Knowing that you are changing will influence you to keep changing.
Package A
Discount: 97% Off
Total Value: $6,559
You Wealth Special Offer: $197
Sold Out
30-Day money back guarantee**

Includes everything in Package A, PLUS:

Value: $500
Via Zoom
** LIMITED AVAILABILITY — 25 Sessions **
Sessions Available Beginning July 1, 2022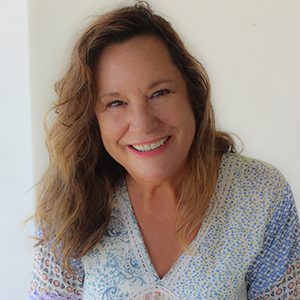 Tamra's private power sessions have the capability to revive your energy, shift your unwarranted beliefs, and transform your reality.
Through this experience, Tamra inspires you to awaken to a level of readiness that empowers you to be an agent of your own transformation. A private power session with Tamra gives you a thorough understanding of your personal relationships with your environment and experiences. A session will help you identify significant patterns in your life, and your strengths and abilities. These sessions are so intense one will notice changes within a few weeks or even right away.
Through the study of Sacred Geometry, we have the option to live in alignment with the Sacred Laws of Creation and bring healing to our lives with a deep reverent connection to each other and the greater cosmos.
Tamra's Sacred Activations and a power session activate this alignment, allowing you to manifest your needs and desires to live a fulfilling life. Whether you deal with emotional, physical, or spiritual challenges, you will discover that with Tamra you will find you've changed for the better.
Tamra will be providing Sacred Activations as well as Akashic Records Readings in her sessions.
Package B
Discount: 96% Off
Total Value: $7,059
You Wealth Special Offer: $297
Sold Out
30-Day money back guarantee**
**No refunds available after private session has occurred
---
Video & MP3
Total Runtime: 6 Minutes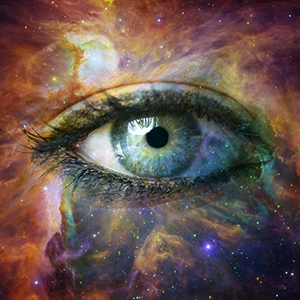 The GodHead activation works on, and activates four glandular centers in the brain: the pituitary, pineal, thalamus, hypothalamus, and the medulla oblongata, or God Head.
The purpose of this advanced activation is to awaken the psychic abilities, and as a result participants may experience:
Better communication with your spirit guides, higher self, angels, the Creator
An easier flow in life
Ability to trust yourself and your instincts
Greater awareness of truth
Understanding of what steps to take to lead the life you desire
Freedom from fears that used to stop you from moving forward
Each time you listen to this activation, your vibrations will rise higher.
About Tamra Oviatt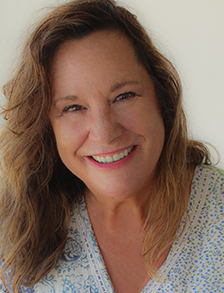 Tamra Oviatt is a Master Sacred Activator who was given the gift of Sacred Activations in 2012 by the Source Creator and received her first Activation from Lord Metatron in Scotland's Rosslyn Chapel. Being a uniquely-gifted lightworker, master healer, and divine channel, she has always been destined to bring permanent healing, personal growth, and positive transformation to people using the power of Sacred Activations.
Sacred Activations is a form of Metaprogramming modality that intelligently corrects, removes, overwrites, and upgrades your subconscious programs and will continue to work on you for days, weeks, months, even years, shifting your belief systems, raising your consciousness and vibration, and aligning your mind, body, and spirit to the universal flow. What makes this modality different is it reprograms your belief systems, mindset, emotional patterns, social construct, and past conditioning (collectively referred to as your subconscious programs) into something positive, constructive, and empowering.
It has now become the easiest, fastest, and most transformational healing modality available today, with over a thousand practitioners in more than 20 countries around the world and has helped over 100,000 people in all walks of life.
In the years prior to receiving this modality, she kept receiving divine messages that led her to take classes and trainings in a wide range of modalities and this certified her as a Master of Neuro Linguistic Programming, Hypnotherapy, Theta Healing, and Akashic Records. For 9 years, she has traveled to different sacred sites around Europe and Mexico, learning about herself and her expanding abilities, spending a large amount of time in the Heart Chakra of the World, the Stonehenge, working with Earth energies, continuously receiving Activations and instructions from Lord Metatron, the Ascended Masters like Jesus, Buddha, Quan Yin, the Angels, the Octarians, beings from Lira, and her other off-planet teachers whom she can talk and channel freely.
With 20 years of experience in energy work and spiritual healing, she is now a sought-after Master Teacher of 12 transformative Sacred Activations and Akashic Records classes and a best-selling author of 9 books. She has also appeared in over a hundred interviews and seminars, as well as on radio, TV, and podcast. In 2019, she co-hosted an event in Glastonbury with many different healers and more than 200 attendees. For more than a decade, she has been working with and directed by the Source to shift and transform countless lives. And by just attending her webinars, you'll get an uplifting and empowering experience.
---
*DISCLAIMER: The information on this site is not intended or implied to be a substitute for professional medical advice, diagnosis or treatment. Financial or life results vary with each individual and we cannot guarantee that you will experience results similar to the testimonials presented on any of our pages or any results at all. These products are not intended to diagnose, treat, cure or prevent any disease. Testimonials are true and correct, and we will verify them upon request and also provide statements of expected typical results (email: [email protected]); however, these statements or examples should not be viewed as promises or guarantees of results. Any statements have not been evaluated by the Food and Drug Administration. Results are affected by a number of factors over which we have no control. Please see extended disclaimer at bottom of this page.
IMPORTANT MEDICAL DISCLAIMER: The information on this site is NOT INTENDED or IMPLIED to be a substitute for professional medical advice, diagnosis or treatment. All content, including text, graphics, images and information, contained on or available through this web site is for general information purposes only. Please see a medical professional if you need help with depression, illness, or have any concerns whatsoever. WE DO NOT OFFER MEDICAL ADVICE, COURSE OF TREATMENT, DIAGNOSIS OR ANY OTHER OPINION on your conditions or treatment options. SERVICES OR PRODUCTS THAT YOU OBTAIN THROUGH THIS WEB SITE are for information purposes only and not offered as medical or psychological advice, guidance or treatment. Results shared are not typical. You may or may not experience anything from our sessions, the services provided by teachers, speakers and guests. Please consult a medical professional if you are experiencing illness, depression, anxiety, mood swings or any concerns whatsoever. These statements have not been evaluated by the Food and Drug Administration. These products are not intended to diagnose, treat, cure or prevent any disease.
AFFILIATE COMPENSATION NOTICE: You should assume that the You Wealth Revolution has an affiliate relationship and/or another material connection to the providers of goods and services mentioned on this page and may be compensated when you purchase from a provider. You should always perform due diligence before buying goods or services from anyone via the Internet or offline.
**REFUND POLICY: You Wealth Revolution appreciates and values all our listeners and speakers. As a show of our appreciation, we are happy to offer a 30-day Money Back Guarantee to our valued customers to better help them discover if a product will work for them. In the case of Tamra Oviatt's package, a refund is available within 30 days of purchase, or before the private session has occurred (whichever comes first). However, as a way to help show our speakers how much we treasure their knowledge and hard work, a refund can only be offered on one package per customer in a 90-day period. Multiple refunds requested by the same customer within 90 days will not be accepted. Should we notice a pattern of excessive purchases and returns, we reserve the right to remove such person(s) from our mailing list, block future purchases, and/or deny future refunds. Should the speaker's offer involve a personal session, the guarantee will be voided in the event that the session has been used. Should the speaker's offer include digital content, the guarantee will be voided and no refund granted if more than 30% of tracks have been downloaded. We rely on your integrity as a You Wealth listener to honor each speaker's digital assets. Additionally, all requests for refunds should be submitted within the 30-day guarantee period. In the case of Tamra Oviatt's package, all requests for refunds must be submitted within the 30-day guarantee period, or before the private session has occurred (whichever comes first). We appreciate and thank all our listeners for understanding and respecting this guarantee.
**SURVEY OF YOU WEALTH LISTENER RESPONDENTS: In a survey conducted in August of 2013 listener respondents were asked specifically "Has the You Wealth Revolution Event Helped You Have a Better Life?". Out of 1164 total respondents, 1097 people answered "Yes". Only 67 respondents answered "No". A total of 94.24% percent of respondents said this event helped them have a better life. A copy of this survey and our results can be emailed upon request by emailing [email protected].