Are You Ready for an Evolutionary Quantum Leap?
Transcend Ancestral, Galactic and Karmic Bindings and LIVE in Abundance, Flow and Grace NOW!
Advanced Seer and Oracle Elizabeth Wood Connects You to a Higher Field of Light to Find the Answers Within!
In this special offer from Elizabeth Wood:
Learn how to take advantage of what the Earth is laying out for us now
Experience the energies available for embodiment, healing and consciousness
Navigate into being fully embodied, and the alchemy that it requires
Learn how you can be your own spiritual scientist!
The Golden Age Starts with YOU!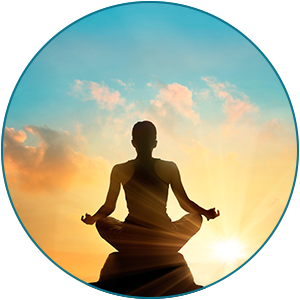 We're acclimating to something entirely new and unprecedented. Who could expect less from planet Earth and her amazing inhabitants?
We haven't fully realized what has happened to our consciousness yet. We are becoming something new — Homo Luminous — but in order to do this we have to understand how the reality we were once in has changed and what's available now.
Shift Out of the Personal Self and into the Universal Self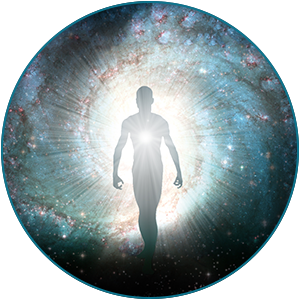 In this package Elizabeth Wood offers herself as a Wayshower to aid you in discovering what you want from a Soul level. She offers advanced concepts in mysticism that come from a lineage of teachers and techniques. These concepts are meant to help you shift out of the personal self and into the Universal self. She'd like to navigate the Dimensions of Consciousness with you and discover more together as we orient ourselves to this new place we're in.
It's her true joy to give you a tour of the reality of the Universe as she knows it, find your Soul Skills, and learn more in the process. Earth has brought us closer to the highest Dimensions of Light. It's time to co-create with her the next Golden Age!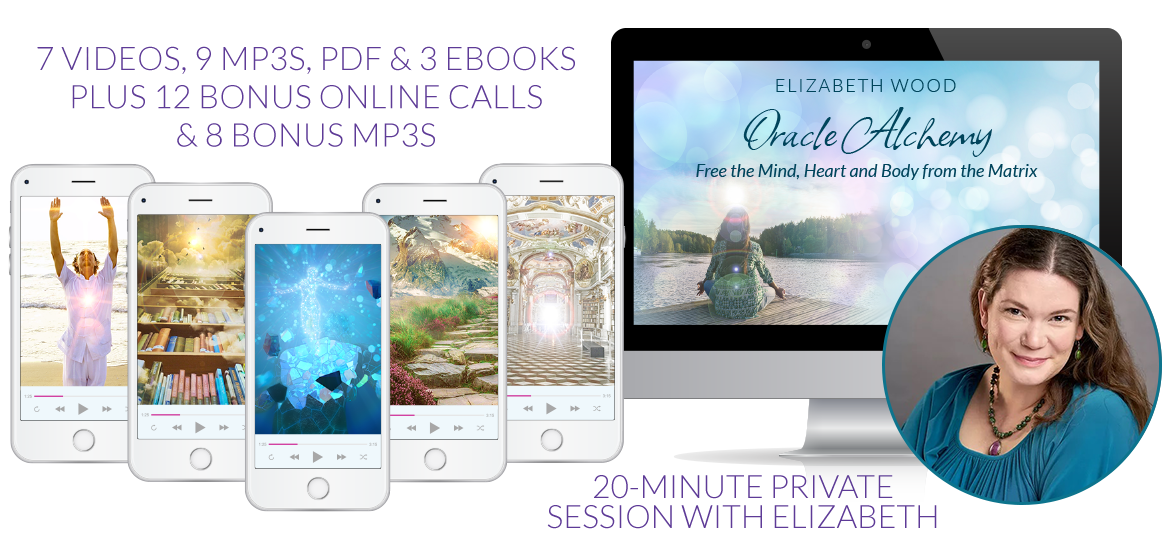 Value: $200
2 Videos & 2 MP3s
Total Runtime: 6 Hours, 18 Minutes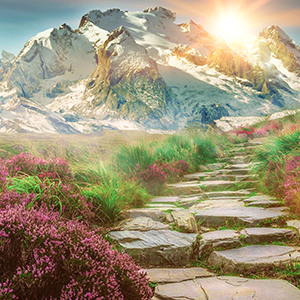 Elizabeth shares her knowledge in this powerful 2-Part audio series where you can learn more about the Dimensions of Consciousness.
Friends, New Earth is within.
We are being called to not just merge with the Universe outside of us, but equally so the inner realms.
These are the Dimensions of Consciousness.
In first part of this series, you'll learn how to:
Understand the Dimensions of Consciousness in a simple way
Effectively use the body to help you feel Dimensions
Know what to expect or not expect in the Dimensions
In the second session, we will go even deeper to understand the Roadmaps through Dimensions.
You'll learn:
The complex experimental nature of the Dimensions
A multitude of ways to utilize and grow from the Dimensions
Points of discord and cognitive dissonance pitfalls
The more we embody and navigate the Dimensions, the more we shed the personal self. This is the evolution of human consciousness. As proven through history, your creations and ideas resonate through all Consciousness. Elizabeth will give you a tour of the Dimensions of Consciousness from her experience and the experiences of her teachers.

Value: $200
4 Videos & 4 MP3s
Total Runtime: 7 Hours, 26 Minutes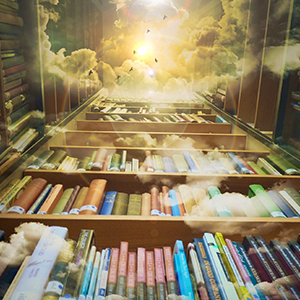 The Universal Library includes all facets of reality. In this reality there are frequencies of emotion and light/dark.
The Soul chooses a frequency at its original step into individualism. Knowing this frequency can help you understand your lifetimes of action and choices, your Soul's choice in Skill Sets and much more.
In this 3-Part series, we will delve deep into what parts of the Universal Library are available to you. From here we can begin taking our place back in the Original Design Template for the experiment here on Earth.
It's time for the creation of the Paradigm of Empowerment. Let's get to work!

Soul Essences and Skill Sets

You'll learn:

How to determine your Soul's Essence
What it takes to begin using it for the healing of trauma and lineage baggage
How to understand your Soul's choice in Skill Sets

Radiance of Your Soul Essence

You'll learn:

How to apply your Soul's Essence to your practical daily life
Enriching your purpose and work with Essence and Radiance
Illuminating new Skill Sets

Mysticism and Dimensional Navigation

You'll learn:

The Mystical art of Dimensional navigation
Working with The Library to emotionally process trauma for access to all 12 dimensions
Accessing true Unconditional Love for the end of trauma

Value: $200
2 MP3s
Total Runtime: 4 Hours, 54 Minutes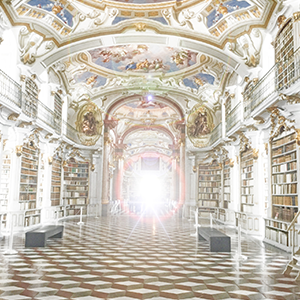 The most common question Elizabeth receives as an Oracle and Seer is "What am I here for?"
Whether it is about career choices, purpose, understanding yourself or just wondering why you're here at this crazy time, everyone wants to know why! This is where your Soul's Skill Set comes in.
The Soul brings in a specific skill set, always the same for each lifetime. Whether you've been in a body on Earth or another body elsewhere, the skill set is the same.
Like a unique ray of light, we come in from Source shining with our nuanced energy.
In this online healing retreat, we will talk about what Soul Skill Sets she's seen over thousands of sessions. Skill sets complement each other. They can be advanced from your experiences too.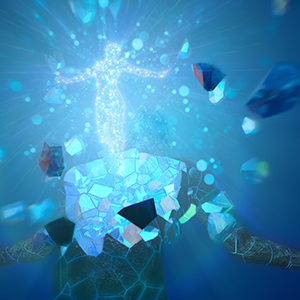 For example, a Soldier Skill Set can become a Warrior, and a Warrior can become a Commander. A Psychic can become a Seer, and a Seer can become an Oracle. Elizabeth will talk about how we can advance ourselves by removing ego and density in this lifetime as well, and some easy ways to do that.
She will help you understand what is available in the Library of Skill Sets. We can all use the skill sets available, even if we have a specific set working in our Soul's light. Understanding Skill Sets can help you understand a lot about why we are all here and what purpose we can fulfill!
Why not delve into what's available and try a few on?

Value: $200
Video, MP3 & PDF
Total Runtime: 3 Hours, 28 Minutes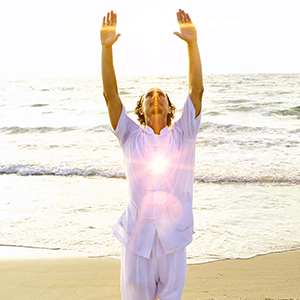 We are taught explicitly to find answers outside ourselves.
Even the adage "just Google it" shows us how little we know about inner discernment.
This leads to long years of searching for answers from other people and other sources outside the self.
However, we know that nothing is outside the self as the ancient teachings have pointed out.
In this new methodology you will learn how:
Understanding cultural elements, the creative human factor, can benefit you in deep self-inquiry
Elements of culture and the body work together to give you clarity
Listening to the 3 Minds systematically is our natural guidance system
To use tools to unblock your self-judgment and negative programming that cause you to look for answers outside the self
and much more!
Elizabeth's intent is to aid you in using the magnificent body, the DNA, and the Soul to utilize the beautiful clarity available now. No other time on Earth has cultivated such possibilities for clarification of the self and humankind. Now you can truly trust yourself to be and know the answers you seek!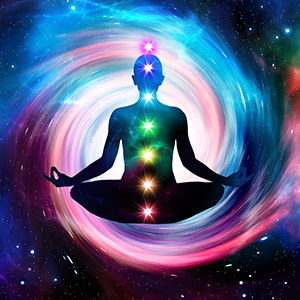 Elizabeth is pleased to present to you with three powerful eBooks that showcase tools that she uses daily for her self-inquiry and healing journey.

Cultivating Non-Judgement: The Art of Psychic Lenses Course

The Art of Psychic Lenses is a true art which can help you discern the truth more effectively. By having a new vantage point, we can cultivate non-judgment and truly value any experience. From this technique we find new information — "new light, is new sight"! With non-judgement comes compassion for ourselves and all consciousness in all situations.

Remember the last time you were under a black light, or some other color of light? You were able to see the little animal hairs on your shirt better, or spots on the skin. Energy, vantage points, emotions, experiences each gives you a new light to work with — and you can see more information than you did before!

Join me on a journey which I know well as a seer and anthropologist — the journey of the vantage point. Academically and mystically, I've been trained to use the technique of vantage point for every aspect of my work and life. I've honed this technique for you to use as an art form and mindset shift which will help you attain higher consciousness and manifestation as a creator being.

We will use both science and mysticism to learn this technique in a combination that is unique — anthropology and ethnography paired with mystical psychic mastery. Finally, be free of judgment, attain deeper discernment and ultimately watch compassion for yourself and all beings flourish. Watch how each vantage point and energetic lens brings you closer to Source and your true gifts as a being of light!

Lifestyle of Light Resources

Friends, I'm thrilled to share with you 3 techniques that are truly life changing. The reason I know this is true is because I use them every day! These three concepts certainly have changed my way of being human. I'm so glad to share about emotional processing (via my teacher Lucia Rene'), the technique of Squares by the brilliant and enlightened teacher Leslie Temple-Thurston, and lastly, the ancient technique of Gazing Meditation. I swear by these three techniques, and hope you enjoy them!

Healing the 3 Minds: The Brain, Heart, and Gut

Friends, some years ago I asked myself — is there another configuration you can use besides the chakras? Turns out — yes! This particular eBook illustrates the concept of the Dantian Centers of the Taoist tradition, but more so, how those centers align with the 3 brains of the body. Furthermore, by using this configuration I was able to gently discover ways for myself, disabled with PTSD, to heal my mind, heart and gut. Unlike most techniques, these are super easy and fast offering quick results with consistency. If you crave a quiet mind, a still heart and a happy gut while being able to reclaim your psychic, empathetic and intuitive skills, this eBook is for you!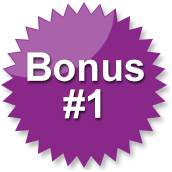 One-Year Subscription to Elizabeth's Live Monthly Community Call
Value: $100
Via YouTube
Runtime: 10 Minutes
Last Friday of Each Month, from Your Date of Purchase at
9:00am Pacific / 10:00am Mountain / 11:00am Central / 12:00pm Eastern / 4:00pm GMT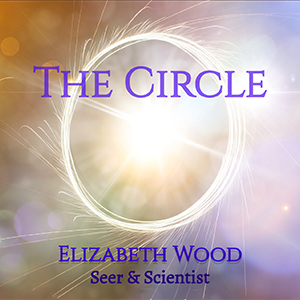 Gather with a group of awakened individuals for a special experience.
Each month we will gather for two hours to share, be heard, express intentions, and focus our spiritual energy. When we gather as human beings, we have great power!
We build a Pillar of Light to serve humanity and Earth together. This is intended to be a community networking and spiritual focus where we can share ideas, projects, hopes and dreams for a New Earth!
Note: You can watch the Community Call LIVE on the last Friday of each month at 12pm ET LIVE on YouTube & replays are available after the call.
---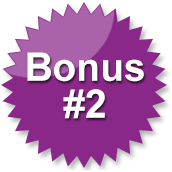 Music from Bioluminescent
Value: $50
8 MP3s
Total Runtime: 33 Minutes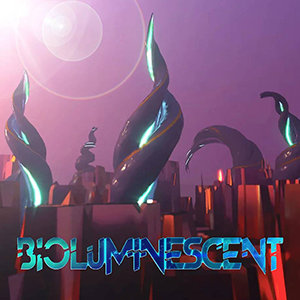 Receive an exclusive collection of meditation music written by Elizabeth's husband Drew — Bioluminescent — who has been writing music his whole life. Capable of creating landscapes in the mind, he makes music for higher consciousness!
Bioluminescent has dedicated his life to inspiring humanity with music. His diverse and original work doesn't fit into any one box or genre. You can often hear Bass, Electronic, House, Ambient and much more when listening to Drew Wood's work.
Audiences who get to watch him live note that "he is in the zone, and you can feel his love of the music".
With everything he produces you can hear the detail, talent and creativity put with care into each song. Bioluminescent's music reminds us to follow our passion without limits!
Included are these landscapes of sound to heal your soul — we hope you enjoy!
Sunsets With You
Biodiversity
Angelic Illumination
Long Ago
Rainy Daze
Vega
Into the Mountains
Nature Doesn't Stop
Package A
Discount: 85% Off
Total Value: $1,000
You Wealth Special Offer: $147
Sold Out
30-Day money back guarantee**

Includes everything in Package A, PLUS: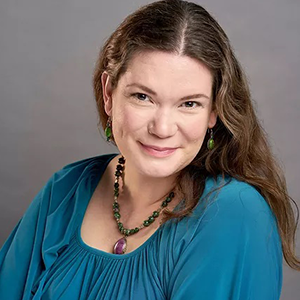 Elizabeth offers you a special 20-minute one on one hour session with me. This is a rare thing as Elizabeth never offers sessions in packages. She knows we all need help right now, including herself. Being truly seen without judgment is a magnificent gift which is difficult to find.
In a 20-minute session Elizabeth can do a clear read of your field and give you a very specialized download! Just come as you are — no questions or discussion needed.
The frameworks of thinking that Elizabeth teaches automatically connect you to a higher field of light.
They are unique mindsets around life. She's offering the scientific and spiritual framework to be able to see your life situation clearly, be able to assess where you are at and where you want to be and receive personalized tools that can help along the way.
Personalized tools can include ways to open the 3rd Eye, ways to hone soul skill sets, how to do greater and deeper business, effective ways to create businesses, and having more clarity about personal health. In the future you will constantly be able to assess your own progress and map out your own results using a better framework of thinking. You can be your own spiritual scientist!
Join Elizabeth and let's get to work dissolving obstacles and bringing in more light!
Note: All sessions are recorded! You will receive a recording within 5 days or less following your session.
Package B
Discount: 84% Off
Total Value: $1,200
You Wealth Special Offer: $197
Sold Out
30-Day money back guarantee**
**No refunds available after private session has occurred
---
Galactic Forgiveness Guided Meditation
MP3
Runtime: 1 Hour, 11 Minutes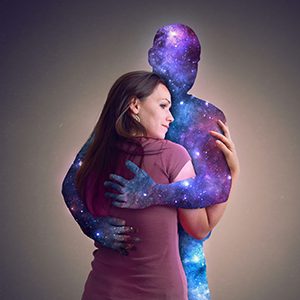 Join Elizabeth with a truly mind-blowing journey into the layers of history stored in your own soul. Heal the history of the whole galaxy within you and find a more expansive state immediately!
With music she created and wrote for you, and a meditation from the heart, you're promised to feel more clear and bright right away. Enjoy!
About Elizabeth Wood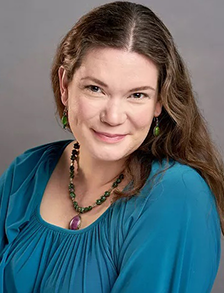 Considered a world-class Seer and Oracle, Elizabeth works diligently on the cutting edge of remote viewing, quantum healing and medical intuition. With her lifelong ability to see into all dimensions and work with the quantum and spiritual world, Elizabeth's remote viewing, medical intuition and healing work has helped people all over the world. Called "Living Library and Way-Shower", Elizabeth has spent her whole life studying ancient and modern medicine, anthropological theory, quantum physics and futurism. Like an encyclopedia of healing, she uses her knowledge, wisdom and connection to Source to support individuals in reaching freedom, attaining better health and clarity about the purpose they have come to fulfill. A spiritual warrior for active freedom, her capable understanding and non-judgement allow all who work with her to make huge shifts with joy. Sessions with Elizabeth are interactive and deeply informative. She strives to teach easy techniques which you can use to change your life, attain health and take part in the world's healing.
---
*DISCLAIMER: The information on this site is not intended or implied to be a substitute for professional medical advice, diagnosis or treatment. Financial or life results vary with each individual and we cannot guarantee that you will experience results similar to the testimonials presented on any of our pages or any results at all. These products are not intended to diagnose, treat, cure or prevent any disease. Testimonials are true and correct, and we will verify them upon request and also provide statements of expected typical results (email: [email protected]); however, these statements or examples should not be viewed as promises or guarantees of results. Any statements have not been evaluated by the Food and Drug Administration. Results are affected by a number of factors over which we have no control. Please see extended disclaimer at bottom of this page.
IMPORTANT MEDICAL DISCLAIMER: The information on this site is NOT INTENDED or IMPLIED to be a substitute for professional medical advice, diagnosis or treatment. All content, including text, graphics, images and information, contained on or available through this web site is for general information purposes only. Please see a medical professional if you need help with depression, illness, or have any concerns whatsoever. WE DO NOT OFFER MEDICAL ADVICE, COURSE OF TREATMENT, DIAGNOSIS OR ANY OTHER OPINION on your conditions or treatment options. SERVICES OR PRODUCTS THAT YOU OBTAIN THROUGH THIS WEB SITE are for information purposes only and not offered as medical or psychological advice, guidance or treatment. Results shared are not typical. You may or may not experience anything from our sessions, the services provided by teachers, speakers and guests. Please consult a medical professional if you are experiencing illness, depression, anxiety, mood swings or any concerns whatsoever. These statements have not been evaluated by the Food and Drug Administration. These products are not intended to diagnose, treat, cure or prevent any disease.
AFFILIATE COMPENSATION NOTICE: You should assume that the You Wealth Revolution has an affiliate relationship and/or another material connection to the providers of goods and services mentioned on this page and may be compensated when you purchase from a provider. You should always perform due diligence before buying goods or services from anyone via the Internet or offline.
**REFUND POLICY: You Wealth Revolution appreciates and values all our listeners and speakers. As a show of our appreciation, we are happy to offer a 30-day Money Back Guarantee to our valued customers to better help them discover if a product will work for them. In the case of Elizabeth Wood's package, a refund is available within 30 days of purchase, or before the private session has occurred (whichever comes first). However, as a way to help show our speakers how much we treasure their knowledge and hard work, a refund can only be offered on one package per customer in a 90-day period. Multiple refunds requested by the same customer within 90 days will not be accepted. Should we notice a pattern of excessive purchases and returns, we reserve the right to remove such person(s) from our mailing list, block future purchases, and/or deny future refunds. Should the speaker's offer involve a personal session, the guarantee will be voided in the event that the session has been used. Should the speaker's offer include digital content, the guarantee will be voided and no refund granted if more than 30% of tracks have been downloaded. We rely on your integrity as a You Wealth listener to honor each speaker's digital assets. Additionally, all requests for refunds should be submitted within the 30-day guarantee period. In the case of Elizabeth Wood's package, all requests for refunds must be submitted within the 30-day guarantee period, or before the private session has occurred, (whichever comes first). We appreciate and thank all our listeners for understanding and respecting this guarantee.
**SURVEY OF YOU WEALTH LISTENER RESPONDENTS: In a survey conducted in August of 2013 listener respondents were asked specifically "Has the You Wealth Revolution Event Helped You Have a Better Life?". Out of 1164 total respondents, 1097 people answered "Yes". Only 67 respondents answered "No". A total of 94.24% percent of respondents said this event helped them have a better life. A copy of this survey and our results can be emailed upon request by emailing [email protected].