Discussion Topic:
HighSpeed Healing® for Pain, Anxiety, Depression, Trauma

Replay Active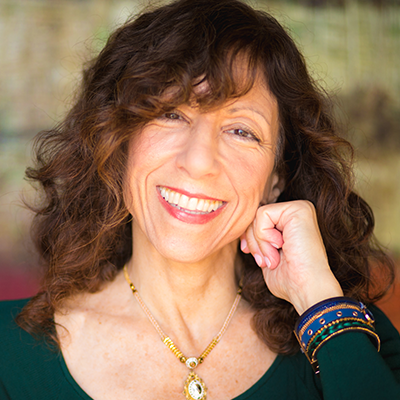 IMPORTANT: Reserve Your Space in a Day of HighSpeed Healing Immersion® w/
Debora Wayne
Have You 'Tried Everything' Yet Still Wonder "Will I Ever Feel Good Again?"
Want to RAPIDLY CLEAR the Hidden Root Causes of Physical, Mental, and Emotional Pain?
Learn How to WIPE CLEAN Pain, Patterns, Symptoms and Discomfort from Your BIO Field…
And RAPIDLY Restore Balance to Your Health to Re-Create a WHOLE NEW YOU!
With Debora's special offer, you will:
Experience the Fastest, Safest, Easiest path to healing pain, patterns, and symptoms without pills, potions, PT, or giving up all the foods you love.
Learn THE 3 EXACT THINGS you MUST DO if you want to live pain free.
Remove the hidden root causes of physical, mental, and emotional pain, and rapidly restore balance to your Health and increase your Energy.
Raise your energetic vibration and rapidly accelerate your healing process.
Feel more ease and freedom in your body, mind, and spirit so that you can live your highest purpose and most joy-filled life.
Release worry, doubt, indecision & experience greater focus, clarity, creativity and productivity.
Are You Ready to Learn How to Listen to Pain in Your Body, and Learn What You Can Do About It?
Your pain is trying to tell you something! Until you listen, it will continue to show up in increasingly more attention-getting ways. It will not stop until you get the message.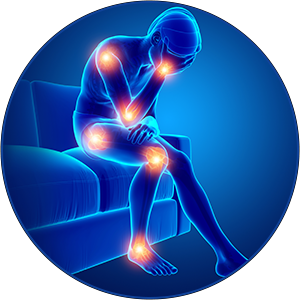 If you're thinking, I'm not in physical pain, I'm dealing with fill-in-the-blank! Hang in there with me! It could be depression, anxiety, trauma, struggles with weight, digestion, yo-yo dieting, lack of willpower, money issues, and the list goes on.
If whatever you put in that blank causes frustration, emotional pain, financial worry, ongoing stress, or just irritates the living daylights out of you, then you are in the right place.
If you're so tired of the condition you are currently in and are truly ready for a way out, then you have come to the right place!!
A Message from Debora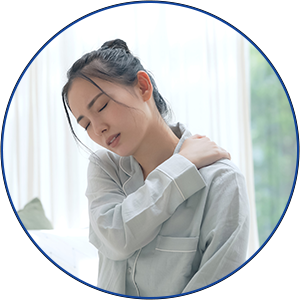 If you've been suffering from stress or pain of any kind, including chronic physical pain, anxiety, depression, trauma, worry, overwhelm, insomnia, digestive issues, headaches, or other painful symptoms…
If your pain is getting in the way of your ability to be your best self at work, running your team or company, or being there for your children and family, or it keeps you from enjoying your hobbies, your friends, or anything else that's important to you in life…
You have come to the right place. My mission is to provide you with a safe space and the exact tools that you need to get and stay strong, healthy, full of energy and vitality, and become hopeful about your future as you navigate these "unusual" times of great change and uncertainty that we are experiencing.
There is nothing like a global health crisis, being quarantined, out of work, financial instability, political unrest, racism, and violence to cause extraordinary pain and stress to flare up!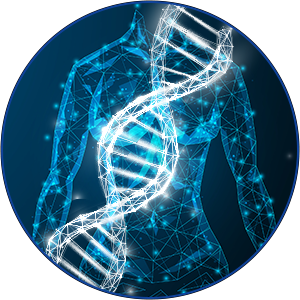 Please do not give up hope!
AND… Don't just accept pain as "normal" or choose to passively stand by letting it get worse and hoping for the best!
I'm an expert with a unique Solution proven to work and am honored to take you on the profound healing journey to Pain Free Living and will do this without ever asking you to take drugs, PT, endless therapies, or give up the foods you love.
If You've Tried to Heal, But Your Pain Hasn't Budged…
If you've been struggling with your condition for so long that you or people around you are starting to think it's never going to change, or even worse, that it's all in your head?
I'm here to assure you…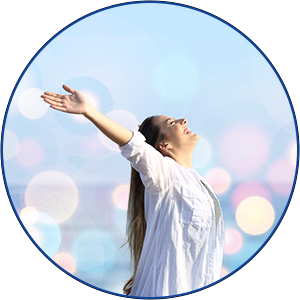 You're not CRAZY! — This is NOT all in your head.
Don't give up HOPE — Nothing, including your pain, is permanent.
It's NOT your fault — You can resolve this with the right help.
There is a REASON — You will find it when you ask the right questions.
You may be SURPRISED — Healing can be easier than you think and doesn't have to take Forever!
Release Your Pain, Recharge Your Energy, Get UNstuck, and Allow Deep Healing So That Your Body, Mind, Spirit, and Life Begin Flowing and Moving in the Right Direction…
Say 'Goodbye' to Your Pain!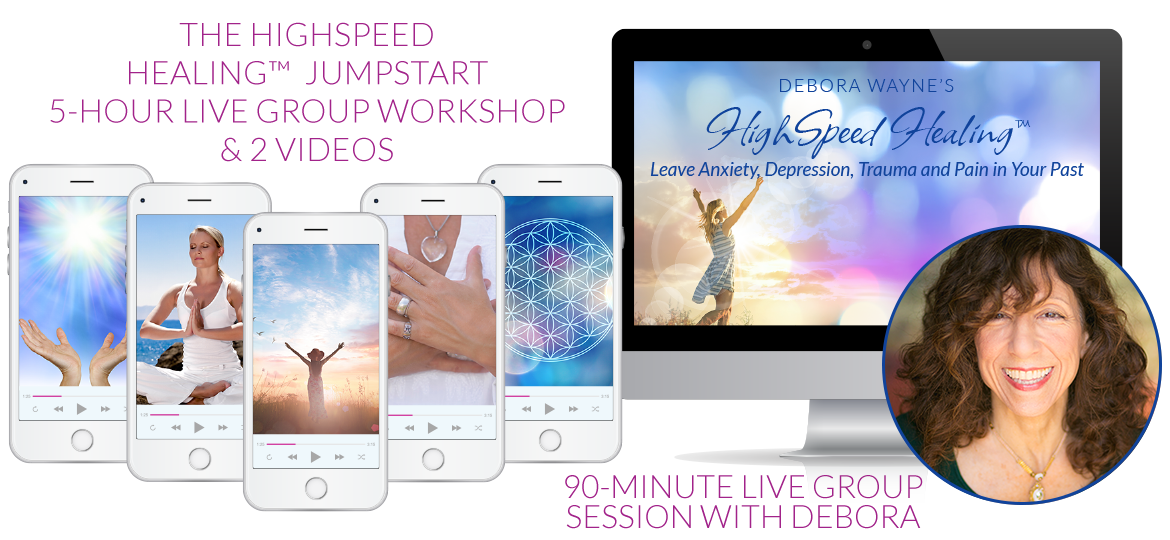 Value: $2,997
Via Zoom
Monday, July 11th, 2022 at
10:00am Pacific / 11:00am Mountain / 12:00pm Central / 1:00pm Eastern / 5:00pm GMT
A Revolutionary NEW Solution for Chronic Pain, Depression, Anxiety, Trauma, Battles with Weight, Binge-Eating, Burnout and More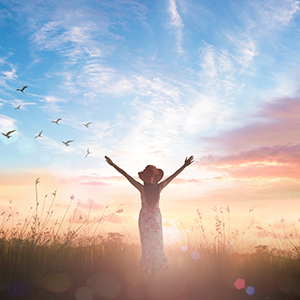 The Day of HighSpeed Healing Immersion® is a One Day, EXPERIENTIAL, Online Workshop LIVE with Debora (Audio Only) designed to remove pain of ALL types and to increase your energy, and help you get UNstuck.
Discover and Experience for yourself how and why tens of thousands of Debora's past clients reported eliminating Chronic Physical Pain, Depression, Anxiety, Chronic Fatigue, Trauma, Battles with Weight, Binge-Eating, BurnOut, and MANY other Chronic Conditions… even when nothing else had worked!
Access this virtual event from any device where you'll have the opportunity to work with Debora Live on the call, ask your toughest questions, and receive her world-renowned HighSpeed Healing™ sessions (twice in one single day!) AND her expert guidance to help you Finally get UNstuck, stop struggling and get past the blind spots that may be blocking you from the joy, energy, love, freedom, and health that you seek.
Many people who had already tried everything have reported that attending The Day of HighSpeed Healing Immersion® changed their lives forever.
If You Are Ready for More Ease, Joy, And Freedom, Take This Affordable First Step Forward
The DOH® is PERFECT for anyone with a super busy life and is an ideal FIRST STEP if you are new to Debora's work.
The DOH is also a GREAT "TUNE-UP'' for those that have worked with Debora in the past. You will see, hear, and feel things you weren't able to access previously as you move to a new level of awareness and higher state of consciousness.
This is also the MOST affordable way to go deep with Debora all in a single day and has the potential to completely turn your health, energy, and life around in a new, positive direction!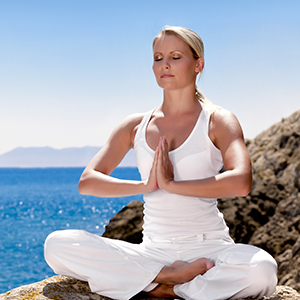 Discover the 3 EXACT STEPS YOU MUST TAKE if you want to Get Your Energy & Life Back on Track, Get UN-Stuck and Learn to Live Pain FREE.
Debora will reveal to you the TOP 13 HIDDEN REASONS that lie at the root of all pain and suffering… She discovered these after working with tens of thousands of men and women in 150 countries and recovering from her own personal "health hell" over 30 years ago.
EXPERIENCE FOR YOURSELF how a little-known scientific discovery has the potential to rapidly find and release the hidden root cause of your pain more rapidly than any other available methods.
You will experience the first of TWO full sessions of Debora's leading-edge method known as HighSpeed Healing™
Debora will describe this in detail before we begin — just know for now that you don't have to do anything to prepare and that it's been shown in a science lab to provide 6 times the pain DECREASE and energy INCREASE when compared to other healing methods.
Past clients and participants have reported complete elimination of Chronic pain, Depression, Anxiety, Panic Attacks, Chronic Fatigue, Trauma, Battles with Food, Weight, Binge-Eating, Insomnia, Immune Weakness, Seizures, Spinal issues, and MANY other chronic conditions… and even when nothing else they tried had worked.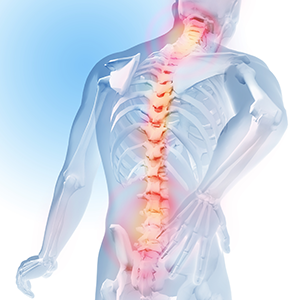 You'll be guided to discover the hidden reasons for your particular type of pain, and how to release the real root cause, so your body, mind, emotions, and energy can finally come back into balance.
There will be opportunities to ask Debora your toughest questions where you feel stuck, blocked, hopeless, or confused. She will work with as many people as time permits in the morning and afternoon and you'll benefit from everyone on the call.
We'll wrap up at 12:30pm Pacific Time.
You'll have a break to allow everything you experience to sink in and deeply integrate. You'll receive an assignment to contemplate and complete during the break so that your healing continues, and new awareness will surface for you.
It's highly recommended, if at all possible, that you take the entire day off and declare this a Special Day of Self-Care just for you. A time for new awareness, a time to slow down, and most important… a time to finally heal.
Reconvene at 5pm Pacific for the second session.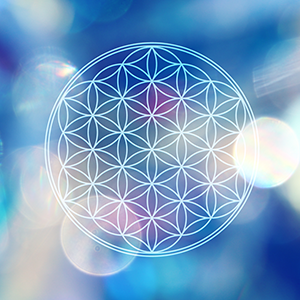 This is NOT a repeat of the morning session. The cumulative effect as we go further and deeper into your healing which includes more Q and A with me and helping you get UNstuck, and another full session of HighSpeed Healing Immersion®.
I'll take more volunteers through their issues, challenges, or areas of pain and I'll help you to finally realize these and get the answer and peace that you seek. You'll have one more opportunity to have your questions answered and work 1 on 1 with her before wrapping up the Day of Healing at 7:30 pm Pacific Time.
Don't worry if you can't make it to the live call!
You are strongly encouraged to reserve the entire day as a sacred day of healing for yourself, but if for any reason you cannot attend this special day live, you are welcome to attend any portion you can or just use the recordings later whenever you like.
The MP3 recordings will be delivered to your inbox within 48 hours of the live event. You'll have ongoing access and can use the information and the HighSpeed Healing Immersion® Sessions again and again on any issue in your life!

Value: $125
Video
Runtime: 1 Hour, 23 Minutes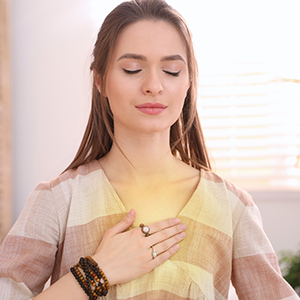 In this VIDEO from Debora's HighSpeed Healing Universe® Members Only Call, Debora addresses the question she hears every single day: 'Why Do I Still Hurt even though I've been working on myself for years!!!'?
Have a pen and paper available when watching this important (often life-changing) session and discover some of the "blindspots" and Hidden Reasons for pain, patterns, symptoms, AND why you may feel stuck and blocked and Worse before you feel Better!
Package A
Discount: 95% Off
Total Value: $3,044
You Wealth Special Offer: $147
Add to Cart
30-Day money back guarantee**
**No refunds available after 11:59 pm Eastern on July 10, 2022

Includes everything in Package A, PLUS:

Value: $333
Instant Access
MP3
Runtime: 2 Hours, 12 Minutes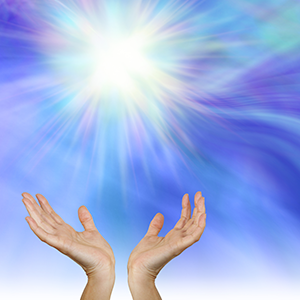 Join Debora Wayne for this important, recorded group call and JUMPSTART Your HighSpeed Healing Journey!
This call will get your body, mind, emotions, and spirit warmed-up and activated before your upcoming Day of HighSpeed Healing Immersion®.
Spend 2 hours with the leading expert in Pain Free Living as Debora helps you to dive deeper into the hidden reasons for your pain, patterns, and symptoms.
Her decades of experience have helped people who suffered from some of the toughest and most "mysterious" conditions and enabled them to finally break free. You'll have an opportunity to ask questions and will begin learning tips and practical self-care tools that are designed to help you uncover, discover, and release pain and symptoms even BEFORE the Day of HighSpeed Healing® begins.
*** IMPORTANT: Whether live or replay, many people go into spontaneous healing sessions JUST from hearing the sound of Debora's voice.

Value: $47
Video
Runtime: 1 Hour, 25 Minutes
Practical Tips & Tools for the Up and Down Journey of Growth and Moving into Your Highest Potential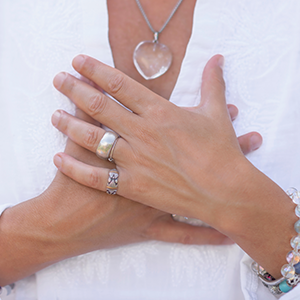 Get ready to have Ah-haaa moments as you Learn and Apply some of Debora's Practical Tips & Tools for Self-Care during the "messy" and beautiful up-and-down-all-around journey of GROWTH.
During this deep discussion, gain new awareness for dealing with Fears, Resistance, Pain, Anxiety, Over-thinking, and more. Tap into tools to awaken your Inner Guidance System as you release pain, patterns, and symptoms and move forward into your highest potential.
Package B
Discount: 94% Off
Total Value: $3,424
You Wealth Special Offer: $197
Add to Cart
30-Day money back guarantee**
**No refunds available after 11:59 pm Eastern on June 23, 2022
Need a Payment Plan?
Second payment due in 21 days
---
From Chaos to Calm with Meditation Made Easy™
2 MP3s
Total Runtime: 1 Hour, 58 Minutes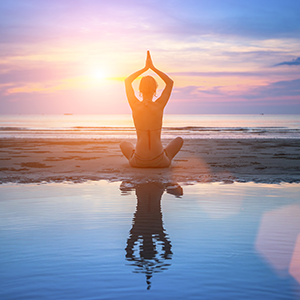 Whether you are brand new to meditation OR an experienced practitioner, in Chaos to Calm, Debora dispels the common myths about meditation that may be keeping you frustrated and disappointed with your experience and results.
Discover these unique meditation techniques created by Debora to suit YOUR OWN INDIVIDUAL LEARNING STYLE (visual, auditory, or kinesthetic) and as a result, you may find it much easier and more satisfying to meditate!
From Chaos to Calm is a recording of Debora's LIVE WORKSGOP, and includes 2-part audio series featuring:
Recording of "Live" Chaos to Calm Group Workshop
The C2C Meditation Techniques for Your Personal Practice
In her powerful and effective recorded workshop, Debora shares her personal and professional experience with you and will dispel the common myths about meditation and help you to easily learn and practice her unique method based on your learning style to maintain balance, a high vibrational frequency, and pain-free living.
The benefits of practicing the techniques Debora shares with you in this audio series may be life-changing! Unlike many other meditation programs, she's designed this unique series with your particular "learning style" in mind.
About Debora Wayne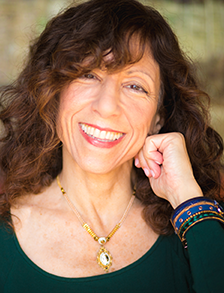 DEBORA WAYNE, Founder and CEO of The International Chronic Pain Institute is a world-renowned energy healer specializing in the HighSpeed Healing™ method for rapid release of Chronic Pain, Depression, Anxiety, Trauma, battles with Weight, Binge-Eating, Chronic Fatigue, and other chronic conditions.
Her specialty is helping people to find and remove the Hidden Reasons that lie at the root of pain and symptoms but that often don't show up on diagnostic tests.
A highly sought-after speaker, and #1 bestselling author of Why Do I Still Hurt?, Debora has earned degrees and certifications in Psychology, Hypnotherapy, & Chemical Dependency Counseling, has 35+ years practicing and teaching Meditation, is a nationally recognized Glass Artist, a former professional Modern Dancer, Certified Yoga Instructor, and leads the Only Practitioner Training worldwide in her proprietary method known as HighSpeed Healing™.
---
*DISCLAIMER: The information on this site is not intended or implied to be a substitute for professional medical advice, diagnosis or treatment. Financial or life results vary with each individual and we cannot guarantee that you will experience results similar to the testimonials presented on any of our pages or any results at all. These products are not intended to diagnose, treat, cure or prevent any disease. Testimonials are true and correct, and we will verify them upon request and also provide statements of expected typical results (email: [email protected]); however, these statements or examples should not be viewed as promises or guarantees of results. Any statements have not been evaluated by the Food and Drug Administration. Results are affected by a number of factors over which we have no control. Please see extended disclaimer at bottom of this page.
IMPORTANT MEDICAL DISCLAIMER: The information on this site is NOT INTENDED or IMPLIED to be a substitute for professional medical advice, diagnosis or treatment. All content, including text, graphics, images and information, contained on or available through this web site is for general information purposes only. Please see a medical professional if you need help with depression, illness, or have any concerns whatsoever. WE DO NOT OFFER MEDICAL ADVICE, COURSE OF TREATMENT, DIAGNOSIS OR ANY OTHER OPINION on your conditions or treatment options. SERVICES OR PRODUCTS THAT YOU OBTAIN THROUGH THIS WEB SITE are for information purposes only and not offered as medical or psychological advice, guidance or treatment. Results shared are not typical. You may or may not experience anything from our sessions, the services provided by teachers, speakers and guests. Please consult a medical professional if you are experiencing illness, depression, anxiety, mood swings or any concerns whatsoever. These statements have not been evaluated by the Food and Drug Administration. These products are not intended to diagnose, treat, cure or prevent any disease.
AFFILIATE COMPENSATION NOTICE: You should assume that the You Wealth Revolution has an affiliate relationship and/or another material connection to the providers of goods and services mentioned on this page and may be compensated when you purchase from a provider. You should always perform due diligence before buying goods or services from anyone via the Internet or offline.
**REFUND POLICY: You Wealth Revolution appreciates and values all our listeners and speakers. As a show of our appreciation, we are happy to offer a 30-day Money Back Guarantee to our valued customers to better help them discover if a product will work for them. In the case of Debora Wayne's package, a refund is available within 30 days of purchase, or until the Day of Healing has begun, or until 11:59 pm Eastern on June 23, 2022, after which the live event will have already begun (whichever comes first). However, as a way to help show our speakers how much we treasure their knowledge and hard work, a refund can only be offered on one package per customer in a 90-day period. Multiple refunds requested by the same customer within 90 days will not be accepted. Should we notice a pattern of excessive purchases and returns, we reserve the right to remove such person(s) from our mailing list, block future purchases, and/or deny future refunds. Should the speaker's offer involve a personal session, the guarantee will be voided in the event that the session has been used. Should the speaker's offer include digital content, the guarantee will be voided, and no refund granted if more than 30% of tracks have been downloaded. We rely on your integrity as a You Wealth listener to honor each speaker's digital assets. Additionally, all requests for refunds should be submitted within the 30-day guarantee period. In the case of Debora Wayne's package, all requests for refunds must be submitted within the 30-day guarantee period, or until the Day of Healing has begun, or until 11:59 pm Eastern on June 23, 2022 (whichever comes first). We appreciate and thank all our listeners for understanding and respecting this guarantee.
**SURVEY OF YOU WEALTH LISTENER RESPONDENTS: In a survey conducted in August of 2013 listener respondents were asked specifically "Has the You Wealth Revolution Event Helped You Have a Better Life?". Out of 1164 total respondents, 1097 people answered "Yes". Only 67 respondents answered "No". A total of 94.24% percent of respondents said this event helped them have a better life. A copy of this survey and our results can be emailed upon request by emailing [email protected].