Discussion Topic:
The Miracle of Quantum Nutritional Energetics:
Nourishing Your Multidimensional Body
Replay Active
PERSONAL: Darius' Scan and Quantum Frequency
"I never expected this!…"
IMPORTANT: Reserve Your Private Energy Session w/ Cathy Hohmeyer

(Limited Spaces Available)
Are You Sick and Tired of Feeling Unbalanced and 'Unwell'?
Nutritional Energist Cathy Hohmeyer Identifies the Codes and Frequencies YOU Need to Balance Your Body, Accelerate 'Soul' Healing, and Nourish Your Entire Being!
Tap into Cosmic Nourishment and Upgrade Your Multidimensional Body for Optimum Wellness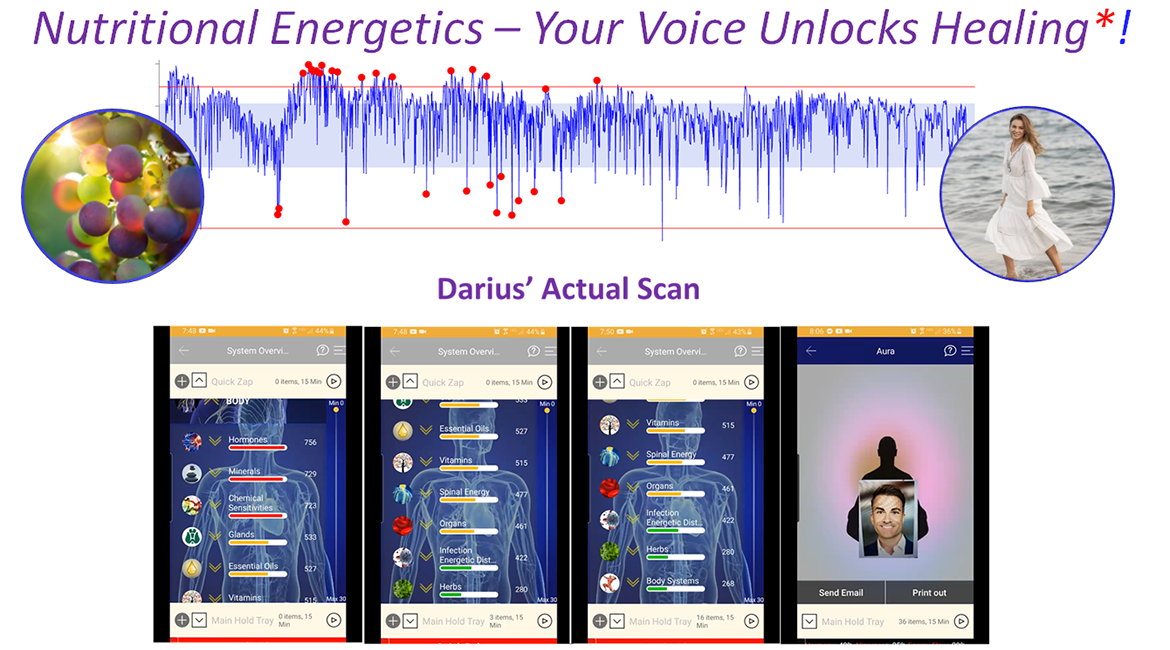 In this special offer from Cathy Hohmeyer:
Use cutting edge technology and find the frequencies of nutrients you need
Use the EMPOWERMENT of Nutritional Energetics and reduce fears and emotions that trigger body symptoms to develop!
Manage the fear that releases Ancient Biocodes that gives us symptoms of disease
Tap into Cosmic Nourishment and Upgrade Your Multidimensional Body for Optimum Wellness
Nourishing Your Multidimensional Body — a New Level of Nutritional Assistance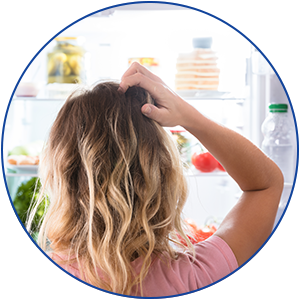 Are You Tired Of:
Trying to figure out which diet is best for you?
Not finding organic foods in the grocery aisle?
Constantly trying to find really good foods?
Spending money on supplement after supplement?
Thinking that most everything you eat has toxins, additives, or preservatives?
Diet is not just about what you eat — it's what you listen to, what you read, the people you hang around and what you watch. They all hold certain frequencies and energies. It's also about knowing what state your body is at and what nourishment it needs via your Ancient BioCodes and voice print frequency reports.
Nourishing Your Multidimensional Body offers a new level of nutritional assistance which can increase the light quotient in your foods and upgrade your body matrix!
If you are thinking of energy — then why not think energy and frequency to nourish and rejuvenate?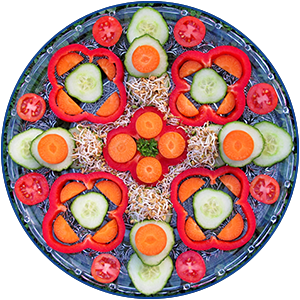 Nutrition Is Becoming:
Multidimensional — we can nourish at the 3rd, 4th and 5th dimension and beyond
Diet less — during the changes, our body needs different foods at different times, and sometimes, it may not even make sense what your body is telling you that it needs — it's OK to listen
Limitless — when you unlock your thinking and think in terms of light, energy and frequency!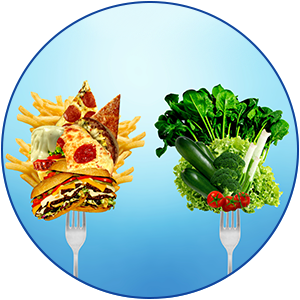 Let's Start to Move Out of the Duality Of:
What's Good and Bad
Right and Wrong
Cheap and Expensive
Processed or Unprocessed
Unlock Your Thinking for Just a Minute and Think
If we have a divine human blueprint and are rebuilding it step by step — then why would there not be a perfect frequency for plants, herbs, and nutrients?
Have we forgotten about the "age old" homeopathic remedies? Or the Bach flower remedies?
How can we use these in different ways now — to change the dis-ease in eating to ease and fun?

And don't you think that it is fascinating to know that we are figuring out the true frequencies that are supposed to be in our body blueprint and that:
There are frequencies that are fundamental frequencies to all body matrices
There are frequencies that are unique to YOUR body signature and that you long for from a past life
We can find what frequencies are missing or distorted and realign them to us
We can add these frequencies of foods, plants and nutrients after a healing session to replenish and rejuvenate that area and the body more
And that maybe there might be a KEY FREQUENCY that we can find for you that can energetically heal an issue once and for all?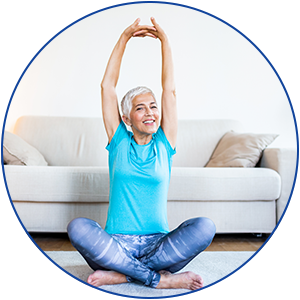 What would it feel like if you could:
Amplify your healing sessions?
Upgrade the level of your food?
Minimize the negative impact of food processing and additives?
Learn to nourish mind, body and soul with specific energies?
Take an energized bath or make an energized salad dressing?
Even have fun creating your own infused water "tonic" bar?
Nourish yourself more when you eat less?
With Nutritional Energetics You Can Have Fun and Feel More Empowered!
Cathy Hohmeyer Helps You Discover the Frequencies You Need to Balance Your Body, Hasten Healing, and Nourish Your Entire Being!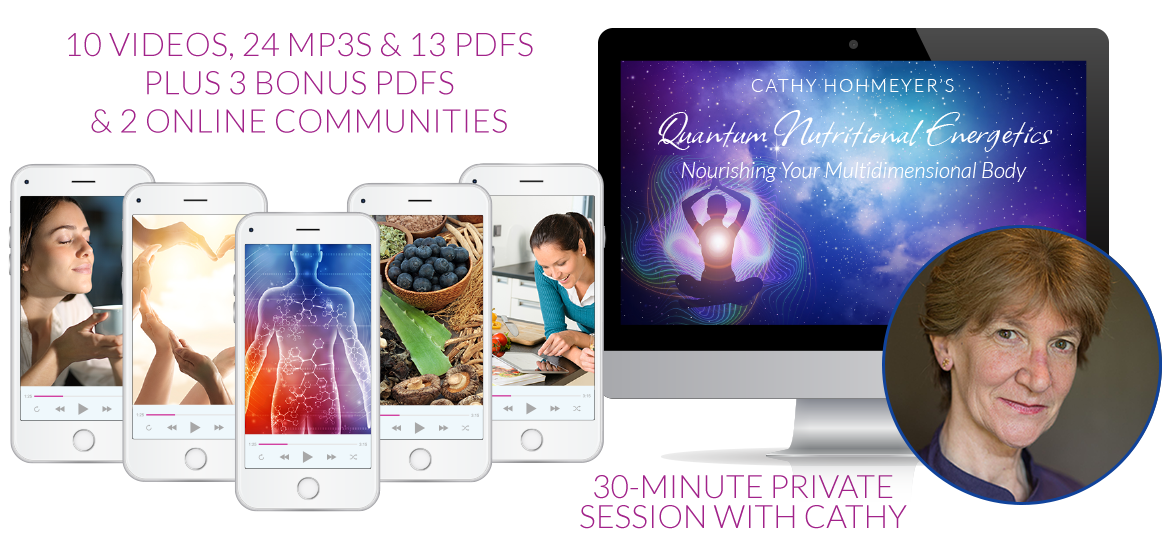 Value: $948
12 MP3s & 11 PDFs
Total Runtime: 52 Minutes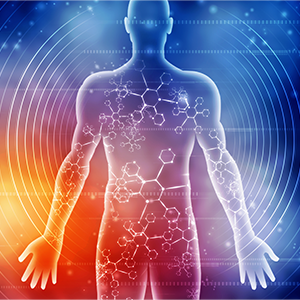 Cathy's Frequency Essentials and Attunements are highly infused MP3s that include the removal of negative energies, aura clearing, and all essential cell salts plus the superfoods nutritional support.
Frequency infusions take time to step down to your 3D body, however unique to EACH of these MP3's attunements is the activation of your Multidimensional Integration System to have optimum performance for bringing in these intents and nutritional infusions.

Superfoods Boost

The energetics of over 70 superfoods identified for super nutrition — a big punch when you are feeling like something is missing. Added is the frequency of abundance and ability to feel and be nourished. One audio attunement and PDF nutritional training.

Morning Cell Protection

Comprehensive Cellular and DNA support plus more than 15 of nature's most powerful cellular protectors and detoxifiers. We call on nature's herbs, plants and all Bach plant remedies needed for you at that specific time for complete cell balance. Plus, energy foods to start your day. One audio attunement and PDF nutritional training.

Stem Cell Boost

Stem cells keep us from aging and need support so that they don't make cells that are away from the divine blueprint. This includes the divine request for your stem cells to be at 100% plus nutritional support like vitamin D, vitamin C, plus much more. One audio attunement and PDF nutritional training.

Beauty Boost

Play it during your shower! All the nutrients for beautiful skin, hair and nails. Plus, the pure forms of vitamin C, vitamin E, selenium, omega 3s, vitamin A, beta carotene and zinc plus much more. The attunement and pdf are instructional "beauty" bars! One audio attunement and PDF nutritional training.

Energy Boost

Get to the root of energy with your mitochondria. Ask the percentage of function of your mitochondria and see the meter slowly rise to 100%. Command them at 100% optimal function then fuel them with synergistic foods and nutrients to regenerate. One audio attunement and PDF nutritional training.

Bone Building

Did you know that we take in the wrong kind of calcium? The calcium added to our processed foods plus many of the calcium supplements add the wrong kind of calcium! "It's like sand in our gears. This takes bone building support to the next level! We eliminate the wrong kind of calcium and infuse the correct one plus nourish with the synergistic minerals that make calcium for us like horsetail and nettles. One audio attunement and PDF nutritional training.

Antioxidant Boost

The phytonutrients from all the color spectrums, with an extra boost from the blues and violets -the highest vibration now needed for ascending bodies. Plus, immune system support with mushrooms like chaga and reishi. One audio attunement and PDF nutritional training.

Pure Energized Water

Get the purest water you can get! Others energize water — but do they erase the negative memories from eons of time? This takes the discordant energies from your water, then actually prepares it for actual hydration for your body (sometimes the molecules are too big to nourish the cell) Also added is the essence of lemon essential oil. One audio attunement and PDF nutritional training.

Meal Boost

If you find yourself with just a smoothie or a less for lunch — energize with all macro and micronutrients plus all vitamins, minerals and synergistic compounds that will nourish you for the moment. Also includes the intelligences of berries, turmeric and curcumin. Plus, the intelligences of plant proteins like quinoa.

Detox and Balance

Command your liver and nadis (chakra detox channels) at 100%, clear the emotion of anger from your liver and keep your nadis clear of energetic sludge. Nourish with milk thistle and all the essential liver nutrients for balanced detox on a continual basis. Plus, the all-important chlorella and spirulina! With the new energies coming in — this one is VERY important! One audio attunement and PDF nutritional training.

Evening Restoration

Your evening cup of "wine" and warm milk! Gathering your energies from the day and returning and transmuting energies that are not yours, filling the holes in your aura with love and light. Addition of melatonin, glutathione and all the frequencies for pituitary and pineal health. An energetic boost of resveratrol plus colostrum. Colostrum is an essential frequency intended from your mother at birth that you may not have received at all or in the proper form. One audio attunement and PDF nutritional training.

Brain Boost

Get your purest form of cod liver oil without pills or liquids! Plus, the frequencies for optimal function of your pituitary, pineal and hypothalamus. This nourishment will resonate through all levels of the body and all systems of the body. Command your brain at 100% balance, honor its function and give gratitude. One audio attunement and pdf nutritional training.

The Cosmic Kitchen: Organizing Your Kitchen for Food, Frequency and Fun
Come into Chef Cathy's demo kitchen and get an intro to her cooking and energetic processes.
Cathy provides instructions on how to simply transform your kitchen and create your own quantum pantry to return your foods to their original blueprint!!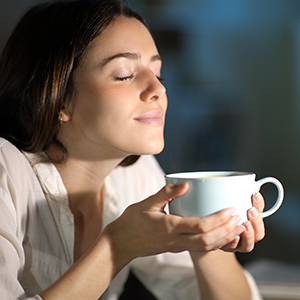 Learn how to light-score your food and test its Life Score for you. You will be surprised on what foods are high-scoring… or not!
Learn how to make energized frequency number Labels to create your quantum pantry
Use energized labels for foods and beverages
Learn how to increase food vibration with tools, water and essential oils
Learn how to make and store high vibe water to maintain its wholesomeness
Note: Call is recorded and will be available following the live session.

Value: $100
MP3
Runtime: 15 Minutes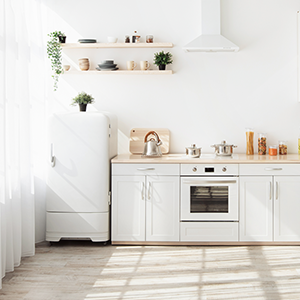 The kitchen is usually the place people hang out. But did you know that energetic imprints last up to 30 days? Clear and cleanse your kitchen space!
Cathy has created this powerfully beautiful audio that holds vibrational frequencies for EMF stress, geopathic stress, clearing past energetic imprints from the home, clearing negative energies caught in the home, clearing effects of past words spoken and emotional imbalances.

Value: $100
MP3
Runtime: 15 Minutes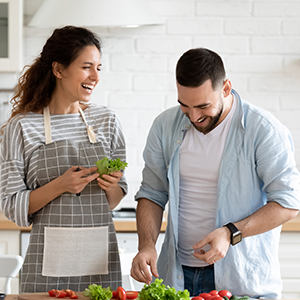 Food vibration is influenced by the preparer and the space — be sure yours is as sparkly as possible!
This MP3 includes vibrational frequencies for peaceful home consciousness, preparing food with love, harmonious relationships, spiritual protection, and Bach Flower Essences for harmonious space plus harmonized frequencies for your kitchen chakras and meridians!
Also included are Bach Flower Essences known to gently restore the balance between mind and body by casting out negative emotions such as fear and worry. These remedial essences allow peace and happiness allowing the body to self-heal.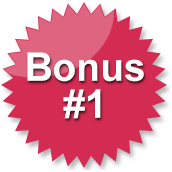 Common Roots Cookbook
Value: $40
How You Prepare Food Is Just as Important as What You Buy or Grow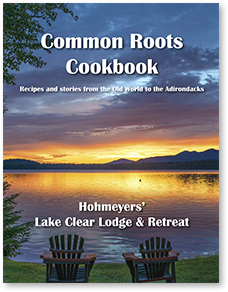 As a chef for more than 25 years, Cathy Hohmeyer celebrates Old World traditional methods of preparing food with her newest cookbook Common Roots.
Over time, she came to realize that no matter who you are — from vegetarian to carnivore, there are ways to prepare your food that can enhance their taste and wellness properties. Chef Cathy calls it 'mindful preparations' and the Cookbook will introduce you to terms such as nutrient density and bone broths and cooking with high frequency essential oils — simple ways to make foods, with the knowledge of what may be lost, all with great recipes.
Lovingly prepared by Cathy and Ernest Hohmeyer, their cookbook includes over 50 recipes, from classic dishes like Roast Pork Loin and their famous Apple Strudel to some of Chef Cathy's brand-new recipes like Sourdough English Muffins and Cure Cottage Cheesecake! More than just a cookbook, this book also includes over 50 stories and poems from all 3 generations of Hohmeyers!
---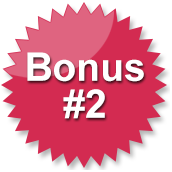 Kitchen "Sync" — Building a Healthy Kitchen
Value: $40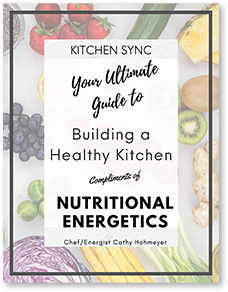 Building a healthy kitchen begins with organizing your environment. In this guide, you will learn about a variety of essential kitchen tools, their uses, and how to sort them into categories. You will also learn how to organize different workspaces in your kitchen to make meal preparation more efficient and enjoyable.
Cathy's 31-page guide to creating order in your cooking space — including tools, and cooking equipment as well as cooking zone organization. In addition — we can start to learn energetic processes that are simple and easy to incorporate.
Let's Stay Nourished!!
---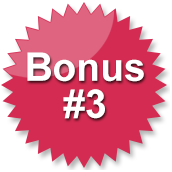 Nutritional Energetics Private Facebook Group
Value: $100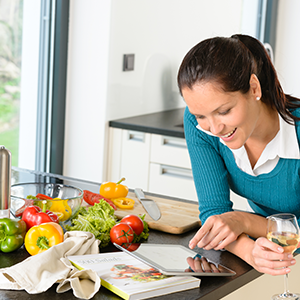 Cathy has created a private online community — a place for you to share your challenges, insights, and successes along the way. Gather here for questions and support. while also interacting with your fellow travelers.
Work together and even create more recipes for each other. Let's see some photos of YOUR energetic kitchen!!
You receive support and encouragement as you share your progress on this transformational journey.
Package A
Discount: 94% Off
Total Value: $1,503
You Wealth Special Offer: $97
Add to Cart
30-Day money back guarantee**

Includes everything in Package A, PLUS:

Value: $700
10 Videos, 11 MP3s & 2 PDFs
Nourishing and Harmonizing the Body, Mind and Biofield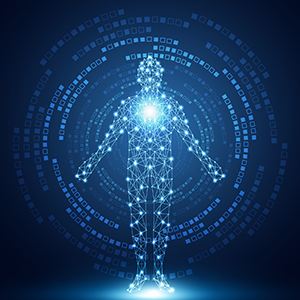 Join Cathy for this information 4-part series as she introduces you to Bioacoustics and the amazing ability we have for daily self-care via voice frequency analysis and body Biofeedback. Discover how a voice print can read your frequencies of the body, mind and biofield!
You will learn how Cathy relates Miracles, Manifestation and Nourishment into a 9-Dimensional perspective and the current use of voice frequency for body biofeedback. Experience how the voice can give us the frequency state of your energetic field and how YOU can access this technology for yourself and for your clients.
Each session will consist of 30 minutes of learning and instruction followed by a 30-minute healing. Wach will also include an analysis of the emotional energies of the session.

Nourish and Harmonize Your Biofield

In this session, Cathy discusses:

The biofield and the frequencies in it.
The frequency analysis of meridians, chakras, solfeggio tones, spiritual protection, the Nogier frequencies and more!

Nourish and Harmonize Your Emotions

In this session, Cathy discusses:

How your emotions affect your "Ancient Biocodes" that can cause chronic dis-ease. We will look at the 5 Biological laws that our bodies respond to and how chronic dis-ease can result from looping through a process designed to protect us.
Nourishing your body with frequencies of emotions, neurotransmitters, and Bach Flower essences.

Nourishing Your Body — Full Body Tune-Up

In this session, Cathy discusses:

Body frequencies of the organs and spine, plus vitamins and minerals and even parameters of daily stress.
Interrelationships of these frequencies.

Nourishing and Harmonizing Your Muscles

In this session, take a super-interesting dive into knowing thyself and how muscle discomfort can indicate energetic and nutritive imbalances.

In this session, Cathy discusses:

How frequencies relate to muscles!!
A review of 3 "body technologies" that you can learn — simple, easy and fun. Balance yourself anywhere, anytime!
Muscles and frequency correlation — a step towards self-care and self-nourishment.
Plus, we will review "body technology vs. computerized analysis".

BONUS: Let's Summarize and Update the Nutritional Frequencies

Join Cathy for a Bonus Live Call where she will recap of classes 1–4 and give you an update of nutritional frequencies for July and August. Learn what to watch out for, how to be aware of your daily frequencies and how to empower yourself to be "in charge" of them.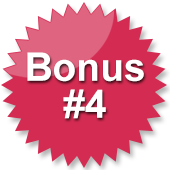 Nourishing Adaptogens
Value: $50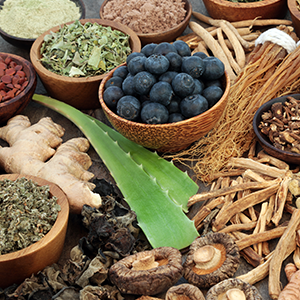 The word "adaptogen" is derived from the Greek word "adapto", meaning "to adjust". Adaptogens include a group of traditional plants and herbs that help us to be more resilient to stress and improve our ability to handle stress demands without getting overwhelmed or fatigued. By definition, adaptogens must be non-toxic and must yield support for homeostasis via the HPA-axis glands.
Adaptogens help to optimize mitochondrial and thyroid activity and support immune function, focus, energy, and the ability to take on stressful activity, while limiting fatigue and exhaustion.
These herbs provide influence on supporting the mind and memory while improving cognitive function and reducing anxiety.
In this informative 13-page guide, Cathy gives us a comprehensive education on adaptogens including the various categories, how they work and function in the body, the various types available including how they work and the benefits of each.
---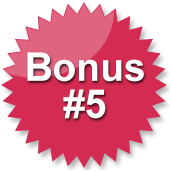 Private Facebook Community Support Group
Value: $100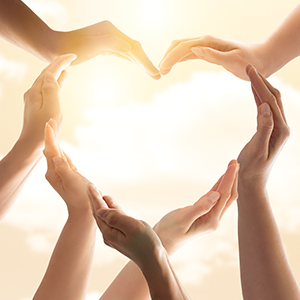 Cathy has created a specific private online community for Package B and C buyers — a place for you to share your challenges, insights, and successes along the way. Gather here for questions and support while also interacting with your fellow travelers.
So much growth, learning and support happens inside this online Facebook group! Cathy will offer to host this forum with the intent of seeing you there to guide you through this journey.
Cathy will post occasional frequency numbers, tips and resources from herself and others to give you additional support and tools as you work through the program.
Package B
Discount: 95% Off
Total Value: $2,353
You Wealth Special Offer: $127
Add to Cart
30-Day money back guarantee**
**No refunds available after 11:59pm Eastern on June 4, 2022

Includes everything in Packages A and B, PLUS:

Understand Your Unique Hologram with a Bioacoustic Voice Imprint and Nutritional Frequency Reading!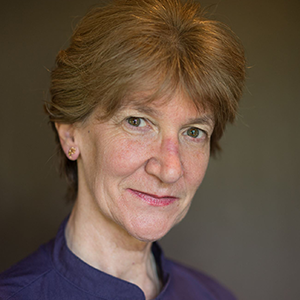 During this unique session Cathy will record and provide your BoaAcoustic Reading in real time while you are connected with her for your session… no pre-recording of your voice in advance is needed!
You will see your before, during and after aura images during the session. Cathy then provides your personalized Voice Imprint Analysis with corresponding harmonizing tones during the session.
The session is recorded and provided to you along with your aura images and analysis.
Your analysis will tell you what Frequency Equivalents for herbs, vitamins, cell salts, and more come up for you as high or low and give recommendations to correct the extremes. Instructions to do so will be provided.
Listen to the recording for ongoing and deeper integration of the frequencies. As an added bonus, you can request a corona/spike protein report. You will get a bonus written report and the instructions on what to do if you have high spike proteins. Cathy will include what tones you can use to supply the frequency equivalent antidote.

Value: $175
Via Zoom
Monday, August 8th, 2022 at
9:00am Pacific / 10:00am Mountain / 11:00am Central / 12:00pm Eastern / 4:00pm GMT
Expanding your Wellness — Keeping Connected — Knowing Yourself with Frequency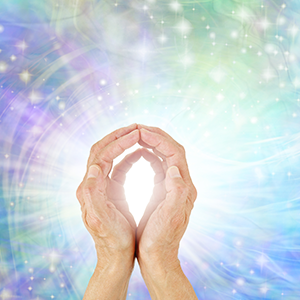 We know our body is Self-healing… why then do we have so many issues, how do we know what we need?
Looking for additional support or healings to further expand your wellness?
This is a focus class for those considering continuing with this work. We will discuss specialty "libraries" and how to focus on a particular issue.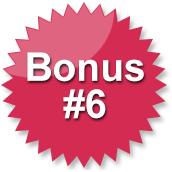 Complimentary Ticket for Cathy Hohmeyer's IN-PERSON Retreat
Value: $450
Lake Clear Lodge & Retreat, Lake Clear, NY
September 18th — September 20th, 2022
The 9D of Wellness: A Holistic Approach
Have Some Fun, Frequency and Food!!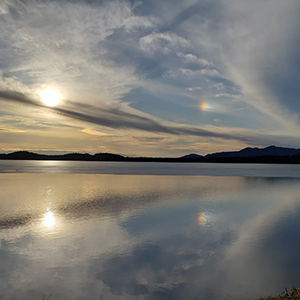 Receive a complimentary conference ticket for Cathy's LIVE, in person event September 18th – September 20th, 2022 in The Healing Woods of the Adirondack Mountains, northern New York State.
Enjoy on-site voice prints, Cosmic Kitchen Food classes, Block Therapy Classes (Cathy is a Block Therapy Teacher), 25 acres of Nurturing in Nature and more!
* You must have a paid 3-day lodging/meal plan at The Lake Clear Lodge to redeem your conference ticket, sign up and attendance will be based on lodging availability. Both shared and private lodgings available.
Package C
Discount: 95% Off
Total Value: $3,428
You Wealth Special Offer: $177
Add to Cart
30-Day money back guarantee**
**No refunds available after 11:59pm Eastern on June 4, 2022
**No refunds available after private session has occurred
Need a Payment Plan?
Second payment due in 21 days
---
Chef Cathy's Sourdough Challenge — Digestible Breads Class
Delivered to Your Email Over 7 Days Upon Sign-up!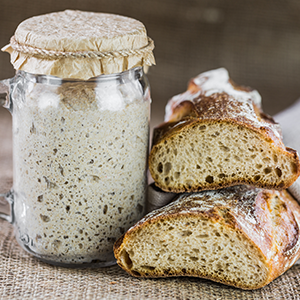 Learn at your own pace and see how the second dimension makes food come alive "out of thin air". You will receive a daily email for 7 days, and at the end of the 7 days you will make digestible homemade English muffins.
You will learn how the second dimension has taken on a new importance for enhancing and supporting our lightbody… and how Cathy sees the Sourdough Uprise of 2020 — as an energetic message for us from the Second Dimension!
About Cathy Hohmeyer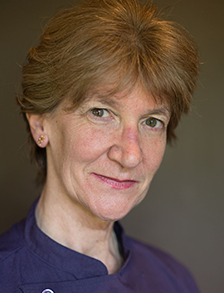 Cathy Hohmeyer, Nutritional Energetics "Nourishing Your Multidimensional Body. Cathy began studying energetics early in her Occupational Therapy career while understanding 3d body health and wellness.
She began her "shift", giving up a supervisory promotion in Washington DC and returning to her native small town to develop a small resort for health and wellness. Working on a different model, she and her family have developed a place in nature, for rejuvenation, which now fits into today's true wellness pattern.
Cathy has studied with some of the best energy activators, always looking at developing her signature Nutritional Energetics program relating it to body systems and nutrition.
With her "self-empowered energetics" program, she works to clear blocks and energies not serving the body, while providing energetic nutrition to get the body's frequencies back in focus and return it to its natural healing state. Studying traditional foods and superfoods, she has brought these areas into the energetics arena for nutrition that can run deep, disregarding the concerns of foods that we may not be able to "digest" on a 3d level.
Chef Cathy teaches how to nourish our multidimensional selves through 9 levels of nutrition. Just like Mother Earth who has dimensions from the iron core crystal to the cosmos — so do humans have the ability to nourish themselves at different levels, through different avenues. In her restaurant, she uses her unique skills to energize foods her customers eat and works with willing participants on an individual level — teaching them how to nourish their Family — through the 9 dimensions.
---
*DISCLAIMER: The information on this site is not intended or implied to be a substitute for professional medical advice, diagnosis or treatment. Financial or life results vary with each individual and we cannot guarantee that you will experience results similar to the testimonials presented on any of our pages or any results at all. These products are not intended to diagnose, treat, cure or prevent any disease. Testimonials are true and correct, and we will verify them upon request and also provide statements of expected typical results (email: [email protected]); however, these statements or examples should not be viewed as promises or guarantees of results. Any statements have not been evaluated by the Food and Drug Administration. Results are affected by a number of factors over which we have no control. Please see extended disclaimer at bottom of this page.
IMPORTANT MEDICAL DISCLAIMER: The information on this site is NOT INTENDED or IMPLIED to be a substitute for professional medical advice, diagnosis or treatment. All content, including text, graphics, images and information, contained on or available through this web site is for general information purposes only. Please see a medical professional if you need help with depression, illness, or have any concerns whatsoever. WE DO NOT OFFER MEDICAL ADVICE, COURSE OF TREATMENT, DIAGNOSIS OR ANY OTHER OPINION on your conditions or treatment options. SERVICES OR PRODUCTS THAT YOU OBTAIN THROUGH THIS WEB SITE are for information purposes only and not offered as medical or psychological advice, guidance or treatment. Results shared are not typical. You may or may not experience anything from our sessions, the services provided by teachers, speakers and guests. Please consult a medical professional if you are experiencing illness, depression, anxiety, mood swings or any concerns whatsoever. These statements have not been evaluated by the Food and Drug Administration. These products are not intended to diagnose, treat, cure or prevent any disease.
AFFILIATE COMPENSATION NOTICE: You should assume that the You Wealth Revolution has an affiliate relationship and/or another material connection to the providers of goods and services mentioned on this page and may be compensated when you purchase from a provider. You should always perform due diligence before buying goods or services from anyone via the Internet or offline.
**REFUND POLICY: You Wealth Revolution appreciates and values all our listeners and speakers. As a show of our appreciation, we are happy to offer a 30-day Money Back Guarantee to our valued customers to better help them discover if a product will work for them. In the case of Cathy Hohmeyer's package, a refund is available within 30 days of purchase, or before the private session has occurred, or until 11:59 pm Eastern June 4, 2022, which is before the live sessions begin (whichever comes first). However, as a way to help show our speakers how much we treasure their knowledge and hard work, a refund can only be offered on one package per customer in a 90-day period. Multiple refunds requested by the same customer within 90 days will not be accepted. Should we notice a pattern of excessive purchases and returns, we reserve the right to remove such person(s) from our mailing list, block future purchases, and/or deny future refunds. Should the speaker's offer involve a personal session, the guarantee will be voided in the event that the session has been used. Should the speaker's offer include digital content, the guarantee will be voided and no refund granted if more than 30% of tracks have been downloaded. We rely on your integrity as a You Wealth listener to honor each speaker's digital assets. Additionally, all requests for refunds should be submitted within the 30-day guarantee period. In the case of Cathy Hohmeyer's package, all requests for refunds must be submitted within the 30-day guarantee period, or before the private session has occurred, or until 11:59 pm Eastern June 4, 2022 (whichever comes first). We appreciate and thank all our listeners for understanding and respecting this guarantee.
**SURVEY OF YOU WEALTH LISTENER RESPONDENTS: In a survey conducted in August of 2013 listener respondents were asked specifically "Has the You Wealth Revolution Event Helped You Have a Better Life?". Out of 1164 total respondents, 1097 people answered "Yes". Only 67 respondents answered "No". A total of 94.24% percent of respondents said this event helped them have a better life. A copy of this survey and our results can be emailed upon request by emailing [email protected].