Discussion Topic:
Reverse the Hands of Time:
Discover a Natural Powerful Tool For Stress Reduction, Anti-Aging & Rejuvenation!
Replay Active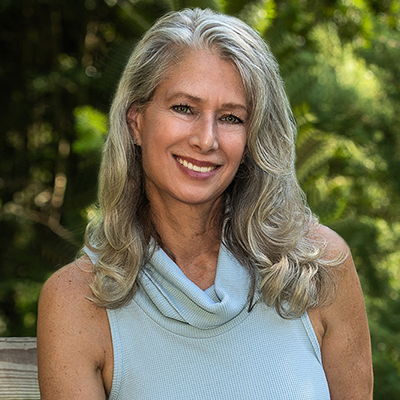 Are Old Energies and 'Clogged' Emotions Accelerating Your Aging?
New Discovery: A 'Magical' Energy Infused Stone That Clears Meridians, 'Youthens' Skin and Reduces Pain!
*
Until Now Results Like These Have Only Been Seen in Clinics and Cost $3,000 to $5,000…!
In this ALL-NEW offer from Cathy Goldstein, you will:
Sculpt your way to a younger looking, healthier body!
Lift, tone and feel good about your body again!
Experience the benefits of frequency enhanced body purification
Repair the lymphatics, boost the immune system, reduce stress, and create the foundation for cellular repair
Experience and benefit from the healing properties of ancient "stone medicine"
Before and After Photos of Facial Resculpting Cathy's Discovery:
Thinning and ridding heavy cheeks and jowls starts with lymphatic drainage, moving the fluids that are stuck in the cellular structure of your skin.

The secret to ridding yourself of the 'turkey neck'! It starts with moving the lymphatic system. But results like these in only a short 2 weeks can only happen with the magic of Energy Enhanced tools.
In the Past, Results Like These Have Only Been Seen in Expensive Body Sculpting Spas!
The 'Magic' Stone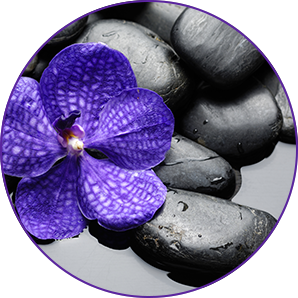 Dr. Cathy Goldstein, AP, a Florida primary care acupuncture physician and international educator specializing in mind body therapy and energy medicine has developed a natural powerful tool to restore the primary function of the body, right down to cellular function!
Two years ago, Dr Cathy Goldstein brought us a natural FaceLift system that was wildly successful. Since then, Dr Cathy has been working on bringing back an ancient stone that has been used for centuries in the practice of Stone Medicine and combining it with her proven advanced technology in reversing the hands of time by 10 and even 20 years.
Now, Dr Cathy is bringing you the 'Magic' Stone and pairing it with a little green bead (backed with cellular repair information), which is innovative and easy to use in the comfort of your own home.
The Science of Purification and Detoxification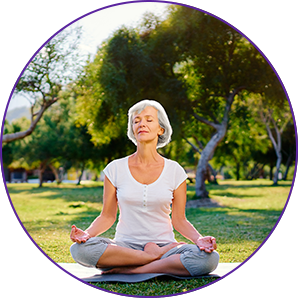 Body purification is an age-old practice that dates back 1000's of years.
Bears come out of hibernation and the first thing they do is eat black garlic to cleanse their body. Almost any religion or spiritual practice has a body purification process as part of spiritual purification.
Purification of the body opens the soul of the heart and spirituality allowing us to dump the old, so we have room for the new.
You will experience:
New Thoughts
Clearing Visions
Healthy Cells
Less Stiffness and Pain
'Youthened' Body
Less Inflammation
Energy Release & Cleansing
Increased Collagen Production
Lifted Breasts, Stomach and Thighs
Skin Tightening and Firmer Skin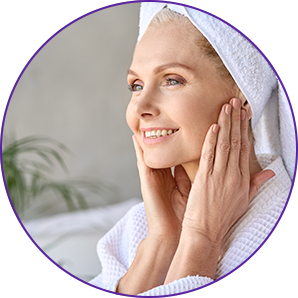 Purification practices included Egyptians Kings and Priest purifying themselves in a sacred pool before entering the shrine Statue of Gods.
Aztec and Olmec are just a few of the indigenous people of the world that practiced a sweat bath ceremony known as temazcal as a religious rite of penance and purification. This purification ceremony is to cleanse the body, mind, and soul.
Some believe that if the body is purified then the doors to manifestation and higher spirituality are opened.
What Are the Signs That You May Need a Detoxifying Purification Cleanse?
Swelling hands, feet, fingers
Feeling stiff and sore especially in the morning
Cold hands and feet
Brain fog
Chronic fatigue
Depression
Belly Bloating
Excess weight
Food sensitivities
Digestive issues
Dry or itchy skin
Sinus infections
Increased colds and flu
Weakened immunity
Enlarged lymph nodes
Allergies
Unexplained injury and illness
Constipation
Negative thoughts and behavior
Our Body Is Designed for Elimination, but Often We Get Stuck and Bogged Down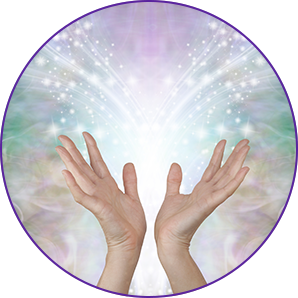 Our body's energy and function slow down especially on our elimination and lymphatic system. Toxins built up and we get sluggish. After a short while we start losing our bodies function to adequately detox on its own.
And it is no wonder with today's world we are exposed to too many toxins in our outdoor environment, in our home as well as what we put on and in our bodies.
Stress and emotions are one of the biggest contributors to our body's toxicity through the truly acidic toxins of stress and negative thought.
Stress, Aging and Many Other Factors Are "Starving" Your Skin of Its Natural, Healthy Collagen…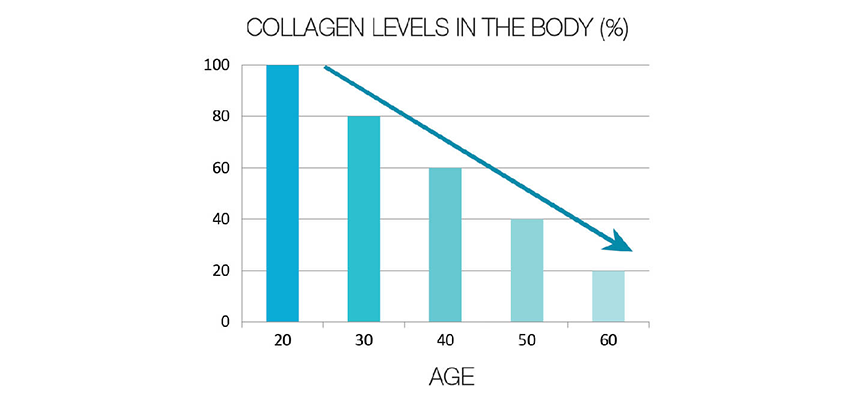 An Energetically 'Infused' Ancient Stone and Energetic Solution for Health, Happiness and a Sculpted Body!
The Energy Optimized (EO) Body Sculpting Stone and the Energy-Imprinted Little Green Bead will assist you with:
Anti-aging to reverse the hands of time of sagging skin and wrinkles
Body Sculpting for the arms, legs, belly, and buttocks
DNA repair — works like a molecular band-aid for the telomeres
Powerful cellular reactivation
Regaining your healthier younger skin
Boosting the Immune System
Increasing your energy level
Release Old Issues That Are Not Serving You and Open the Way to Clearer Energy and Younger Skin!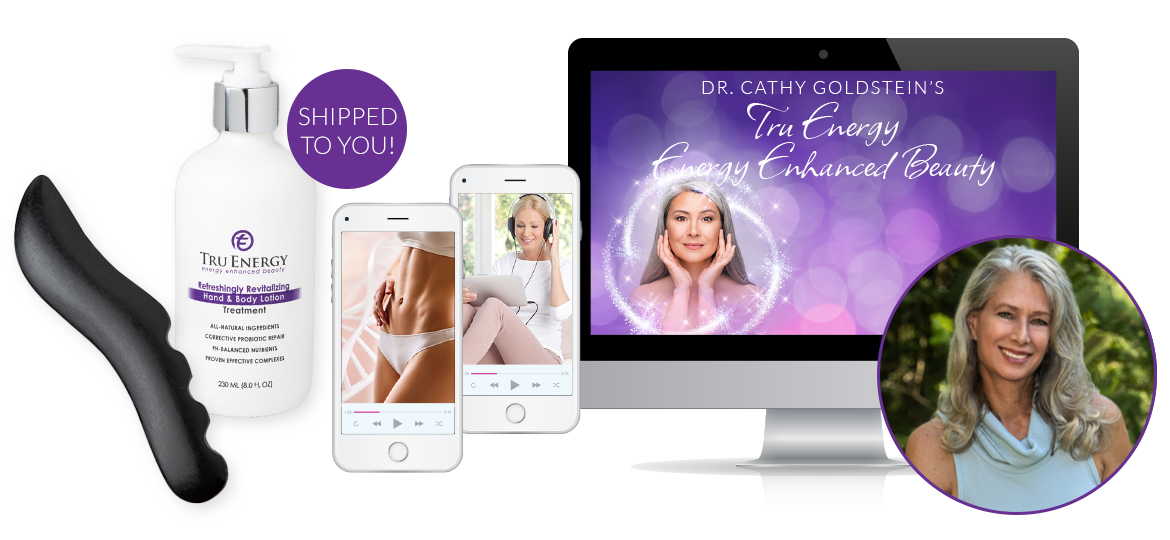 Value: $155
** Physical Item Will Be Shipped **
Sculpt Your Way to a Younger Looking, Healthier Body!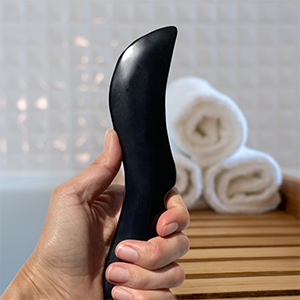 This smooth beautiful stone naturally contains many minerals known for their healing properties and health benefits. The Tru Energy Sculpting Stone is designed to activate antioxidant and anti-aging effects on cells and DNA. It's also known to cleanse the aura and balance the energy and emotional body.
The practice of "stone medicine" is an ancient Taoist healing technique. The ancient Bian Stone has been chosen because of its innovative properties and healing qualities that are truly unique. Bian stone also has the highest rate of electronic pulses which allows it to resonate with the body's own vibrational frequencies.
The Bian Stone is truly the 'Miracle' Stone with its enhanced proprietary frequencies developed by Vitalistic Practitioner Cathy Goldstein, AP. Cathy developed the Energy Optimized (EO) Body Sculpting Stone as part of her revolutionary line of frequency enhanced skincare and anti-aging systems. Cathy's unique method exclusive to Tru Energy has proven itself to produce results never seen before according to world renowned Skin specialist Dr Peter Pugluise MD. With enhanced specialized bio-photon frequencies, Tru Energy is designed to activate healthy skin and lymphatic repair.
The Bian Stone Natural System:
Contains many therapeutic minerals and trace elements
It can produce negative ions, best known to help with antioxidation (anti-aging) in human cells and DNA
Can create bio-photon pulses in the therapeutic range
Can produce negative ions, best known to help with antioxidation (anti-aging) in human cells and DNA
Emits hundreds of frequencies for cellular repair and acupuncture meridian balance
Instant lymphatic detoxification to stimulate healthy cell production and liver support
Aids in elimination of toxins, improving energy
Varied super smooth edges are designed to comfortably form to your body
Reduces stress and inflammation
Supports deep product absorption for increase skin health and repair
Easy to use instructions and protocol

Value: $55
** Physical Item Will Be Shipped **
In This You Wealth Exclusive Offer, Dr. Cathy Has Paired the Beautiful Sculpting Stone with the New Hand and Body Lotion so You Can Get Fantastic Results, Fast!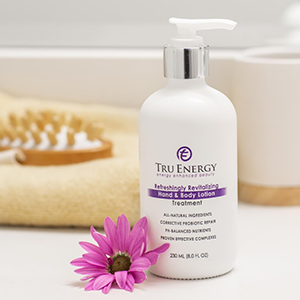 Refreshingly Revitalizing Hand and Body Lotion hydrates and restores the vulnerable skin of your hands and body with Tru Energy anti-aging Natural Body Treatment.
This amazing skin therapy is enhanced with the proprietary EO little green bead as well as specially formulated active ingredients that allows this nutrient-rich lotion to address rebalancing the natural chemistry of your skin. The skin of the hands and body are immediately left looking and feeling softer and more luminous.
With continued use, creepy skin is visibly improved, and the appearance of the skin will look radiantly smooth and youthful.
TruEnergy Hand and Body Treatment Features:
Coconut Oil and Shea Butter, rich natural emollients, help relieve dryness
Firming agents visibly tighten loose, sagging skin
Hawaiian oils that have been called a "Molecular Band Aid"
Active ingredient that re-defines the appearance of thinning, dry, aging skin
The Energy-Optimizing Body Sculpting Stone paired with the New Revitalizing Hand and Body lotion will help smooth and sculpt your arms, legs, and torso while repairing skin, and moving and repairing the lymphatic systems for healthy detoxification.
Size: 8oz. bottle
With This Option, You Will Receive:
One (1) Energy Optimized Body Sculpting Stone
One (1) Refreshingly Revitalizing Hand & Body Lotion
---
Tru Energy® Serenity Sleep Mask
Value: $44
** Physical Item Will Be Shipped **
Get a Your Free Serenity Sleep Mask with Each Set While Supplies Last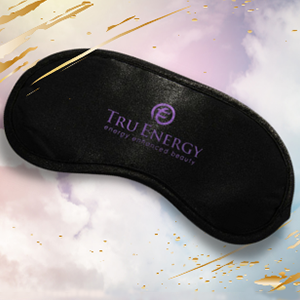 The Tru Energy® Serenity Sleep Mask was developed for those looking to have an energy-balanced sleep for all spectrums of sleep.
Proprietary blend of black tourmaline volcanic ash
Energy-enhanced activated frequencies
Blocks light to help you enjoy a peaceful and restful sleep
About Cathy Goldstein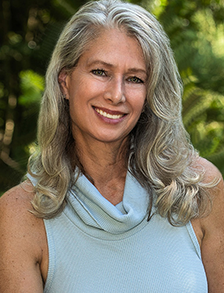 Dr. Cathy Goldstein an Acupuncture Physician who has been practicing integrative medicine-combining the best of vibrational medicine with the latest scientific discoveries to treat her patients for more than 33 years.
Of special interest to the You Wealth family is that Cathy specializes in energy medicine, the centuries-old science of using energy to heal your body, restore vitality, and reverse aging.
Her commitment to health care stems from her own personal experiences. She was on a path for medical school when she had to be hospitalized for several months with multiple surgeries to save her life, due to an autoimmune disease. It was during this long-term illness, that Cathy turned to the ancient art of Chinese Medicine. After she received Acupuncture treatments her health really started turning around. At this point Cathy realized that medical school was not her path. She knew that addressing the underlying health issues and treating the person as a whole was the sure way to health. She turned her focus to her career as a physician in Chinese Medicine and specialty in body mind advance therapies.
She has been a leading physician in bringing cutting edge techniques to acupuncture, chiropractic, and the traditional medical field. Dr Cathy has been training physicians in Mind Body connection to healing and the advancements in vibrational energy medicine for over 30 years.
Cathy has a special interest in (functional medicine and functional skincare) healthy products and especially natural skincare. She believes that your skin is a direct reflection of your health. She is going to share with us the real reason why we show our age and the key to turning back the hands of time in cellular rejuvenation.
---
*DISCLAIMER: The information on this site is not intended or implied to be a substitute for professional medical advice, diagnosis or treatment. Financial or life results vary with each individual and we cannot guarantee that you will experience results similar to the testimonials presented on any of our pages or any results at all. These products are not intended to diagnose, treat, cure or prevent any disease. Testimonials are true and correct, and we will verify them upon request and also provide statements of expected typical results (email: [email protected]); however, these statements or examples should not be viewed as promises or guarantees of results. Any statements have not been evaluated by the Food and Drug Administration. Results are affected by a number of factors over which we have no control. Please see extended disclaimer at bottom of this page.
IMPORTANT MEDICAL DISCLAIMER: The information on this site is NOT INTENDED or IMPLIED to be a substitute for professional medical advice, diagnosis or treatment. All content, including text, graphics, images and information, contained on or available through this web site is for general information purposes only. Please see a medical professional if you need help with depression, illness, or have any concerns whatsoever. WE DO NOT OFFER MEDICAL ADVICE, COURSE OF TREATMENT, DIAGNOSIS OR ANY OTHER OPINION on your conditions or treatment options. SERVICES OR PRODUCTS THAT YOU OBTAIN THROUGH THIS WEB SITE are for information purposes only and not offered as medical or psychological advice, guidance or treatment. Results shared are not typical. You may or may not experience anything from our sessions, the services provided by teachers, speakers and guests. Please consult a medical professional if you are experiencing illness, depression, anxiety, mood swings or any concerns whatsoever. These statements have not been evaluated by the Food and Drug Administration. These products are not intended to diagnose, treat, cure or prevent any disease.
AFFILIATE COMPENSATION NOTICE: You should assume that the You Wealth Revolution has an affiliate relationship and/or another material connection to the providers of goods and services mentioned on this page and may be compensated when you purchase from a provider. You should always perform due diligence before buying goods or services from anyone via the Internet or offline.
REFUND POLICY: You Wealth Revolution appreciates and values all our listeners and speakers. As a show of our appreciation, we are happy to offer a 30-day Money Back Guarantee to our valued customers to better help them discover if a product will work for them. However, as a way to help show our speakers how much we treasure their knowledge and hard work, a refund can only be offered on one package per customer in a 90-day period. Multiple refunds requested by the same customer within 90 days will not be accepted. Should we notice a pattern of excessive purchases and returns, we reserve the right to remove such person(s) from our mailing list, block future purchases, and/or deny future refunds. Should the speaker's offer involve a personal session, the guarantee will be voided in the event that the session has been used. Should the speaker's offer include digital content, the guarantee will be voided and no refund granted if more than 30% of tracks have been downloaded. We rely on your integrity as a You Wealth listener to honor each speaker's digital assets. Additionally, all requests for refunds should be submitted within the 30-day guarantee period. We appreciate and thank all our listeners for understanding and respecting this guarantee.
**SURVEY OF YOU WEALTH LISTENER RESPONDENTS: In a survey conducted in August of 2013 listener respondents were asked specifically "Has the You Wealth Revolution Event Helped You Have a Better Life?". Out of 1164 total respondents, 1097 people answered "Yes". Only 67 respondents answered "No". A total of 94.24% percent of respondents said this event helped them have a better life. A copy of this survey and our results can be emailed upon request by emailing [email protected].