Are You Feeling Powerless, Hopeless, Limited?
There May Be a Hidden Story…
Soul Surgeon Alicia Power Discloses Why You Are Stuck Using Advanced Spirit Technology and Creator-Light Akashic Surgery
Reclaim Your Power and Build Your SOUL CAPACITY with Life-Changing Energy Activations!
In this Special Offer from Alicia Power, you will find a collection of life-changing Soul Trainings to uncover your path to strength and knowledge that will guide you home:
Access Workshops and Healings with Direct Transmissions From Senior Spirit Levels
Learn From A 30-Year, Experienced Soul Surgeon
New Revelations About Your Hidden Soul Story
Practical Tools, Daily Practices, Advanced Spirit Helpers
Healing Through the Soul Field, Using Advanced Spirit Technology
Are you hungry to contribute to your soul mission?
Lightworkers are longing for the truth.
Master Energy Healer and Spirit Communicator, Alicia Power, has prepared this special offer providing you with two options to access life-changing content.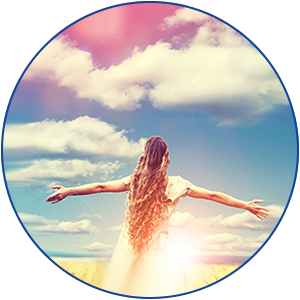 In Alicia's Stay Strong Soul Training Course, you'll go deep and access:
Insider information on what REALLY blocks your SOUL GOALS
Training in AURIC MANAGEMENT of disturbing energies
What to do EACH WEEK in specific sessions with your healing guides
The REAL reason you have stumbled and kept yourself from fulfilling your soul purpose
Tools to look after yourself in a MOMENT of SHADOW CHALLENGE
Three Powerful SPIRIT SURGERY HEALINGS
HEART CENTERED BUSINESS BONUSES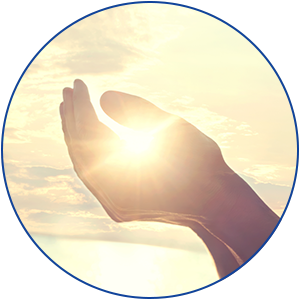 This collection of life-changing Soul Training will uncover your path to strength and knowledge that will guide you home.
Workshops and Healings with Direct Transmissions from Senior Spirit Levels
Learn from a 30-Year, Experienced Soul Surgeon
New Revelations About Your Hidden Soul Story
Practical Tools, Daily Practices, Advanced Spirit Helpers
Auric Healings from Creator Light Beings
Are You Ready to Go Deeper?
If you are seeking solid, spirit-supported, and FASTER growth on a soul level, Alicia presents a select package of Creator-Light Akashic Surgery Sessions — for building your SOUL CAPACITY higher.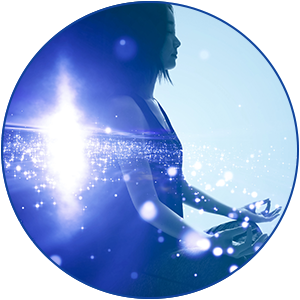 This package of powerful spirit surgeries
Initiates you into Higher Vibration by literally rewiring your auric light waves
Opens doors for you into higher Parallel Reality Streams that present better life opportunities
Takes you to heaven
Forgives your soul wounds
Gives you core strength
Shifts your SOUL HIGHER
Alicia Power Accelerates Your Soul's Awakenness Through Advanced Spirit Technology!
Be Ready to Dance in the Light of Powerful Healing!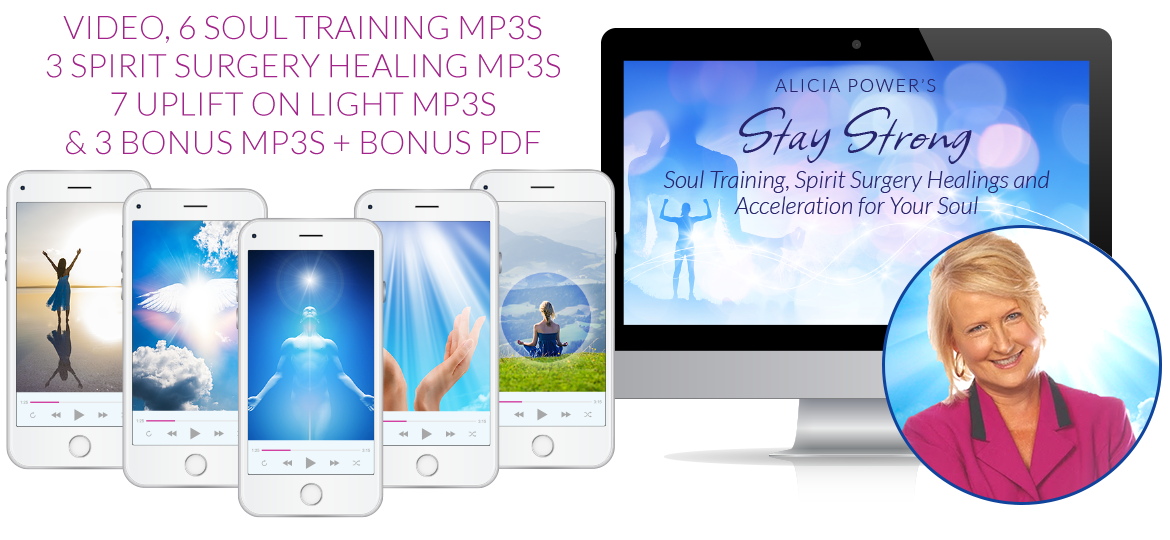 Value: $50
MP3
Runtime: 1 Hour, 31 Minutes
The Background Story of Why Your Soul Has Arrived in This Lifetime
Alicia reveals the truth — and the path back to real soul power.
Learn the most powerful leverage point — that YOU can activate — every day. FIND the REAL reason you have stumbled and kept yourself away from your full manifestation.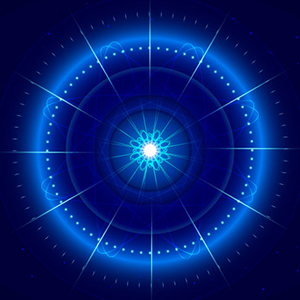 Simply LISTENING to Alicia's transmissions will INFUSE you with accelerating HEALING MEGA-LIGHT.
Learn simple yet SUPER ACCELERATING energy healing skills to use every day
Learn how to get authentically stronger in light, love, and leadership
This module is for those who want to make this lifetime count… it is truth-telling at its most real.
At this time in your incarnation you are being asked to grow up — to show up — and to wake up to your full potential. — Alicia's Spirit Tutors
From 30 years of intensive training directly from CEO-Level Spirit Tutors, Alicia UNDERSTANDS what is holding you back.

Value: $50
MP3
Runtime: 1 Hour, 20 Minutes
YOUR SOUL HAS AN AGENDA. It is very hungry to DO something.
It is your gift to your soul, to keep your CONSCIOUS-SELF AWAKE to your soul's agenda!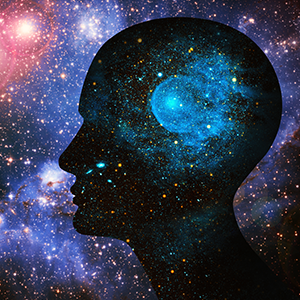 Experience a powerful High Light Infusion
What are shadow beings?
How shadow beings affect you — and your decisions and perspective
Meet a tribe of High Light Spirit Technicians
HOW to facilitate shadow clearing — with a spirit helper
DAILY Clearing Ritual Process
Tools to look after yourself — in a MOMENT of SHADOW CHALLENGE
Tips and Recommendations in Dealing with Entities
A word about strength and LEADERSHIP in LIGHT
In this CRITICAL soul training, you learn WHAT key knowledge and skill gives your soul the FREEDOM to speak up — from a HIGHER SELF viewpoint.

Value: $50
MP3
Runtime: 56 Minutes
Practical How-to's, Why's, and What's — About Managing Disturbance Energy
Maintaining a feeling of relaxation and clarity deep in your core gives you more control and fun in your life.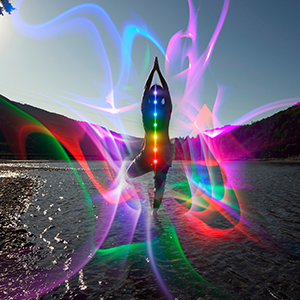 This workshop covers:
Indicators in others and in ourselves
Detailed description of the dynamics of your reactions
Ways to partner with spirit helpers to help in these moments
Why we get ambushed
How to recognize Disturbing Energy in Yourself
Introduction to Special Spirit Helpers
How to protect yourself in daily life
What is Disturbance Energy?
Insider knowledge from an Advanced Intuitive
Tools and Instructions
How does Disturbance Energy teach us?
You will meet some powerful spirit helpers in this workshop — who you CAN PARTNER WITH YOU IN ANY DISTURBED SITUATION from now on.
This will be one of the most critical gifts given to you from this entire course.

Value: $50
MP3
Runtime: 1 Hour, 55 Minutes
Step-by-Step Auric Management — Your Step-by-Step Program to Fearlessness
How the aura works
Learn a weekly tool that changes your life
Harness the power of spirit to uplift you to fearlessness
Get clear and release your burdens
Alicia will carefully teach you a key tool that truly can uplift your life. It takes application, dedication, commitment, and the decision to apply it weekly.
This lecture and training will activate your aura beyond your comprehension. You will learn details of how to work inside your aura, and with spirit.
This is simple training yet delivered by a master healer who watches spirit technicians work in the aura every day.
Learn the Sun Technique
How to work with your spirit helpers to deepen your shift
How spirit technicians specifically work in your aura
Enjoy a deep workshop process with the worlds of spirit
Specific wording to use when calling your spirit helpers
What to do EACH WEEK in specific sessions with your healing guides
How to WATCH your healing guides and collaborate with them
How to develop your RELATIONSHIP with your healing guides
How to work with your spirit teams to generate realities

Value: $50
MP3
Runtime: 1 Hour, 29 Minutes
An Extraordinary Interview with Alicia Power
This is a 90-minute ADVANCED conversation that will leave you breathless.
It really is edge-of-your-chair information.

Value: $50
MP3
Runtime: 1 Hour, 37 Minutes
When Spirit World Interference Becomes Our Growth Strategy — PRACTICAL TOOLS & TRAINING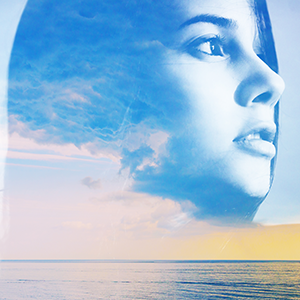 Powerful video interview giving tools and how-to's to stay buoyant and positive in life.
And along the way you'll hear what shadow IS — from 30 years of professional energy healing.
You'll learn simple spirit skills and tools to manage your moods, UNDERSTAND what is genuinely happening to you during your day as you push against brain fog, lack of motivation or self-love — or even a lack of vision for yourself.
What Is Shadow?
Is it a psychic software?
Is it a multi-dimensional vast community of beings?
Is it our Higher Self challenging us?
Is it mentoring us?
You WILL meet a personal Spirit Guide and learn a practical way to connect so that you stay close to that spirit mentor, be guided, and healed throughout your life, and manifest your soul's dreams.
This is an important video interview because Alicia explains Shadow so clearly.


Value: $50
MP3
Runtime: 47 Minutes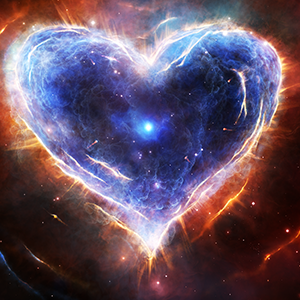 Your Heart Chakra holds eons of painful memory.
WATCH your Guide REACH IN and remove ancient fear, long buried in your auric energy system.
Result: you will feel more FREE, stronger and more optimistic…
Alicia loves to offer these forensic, detailed, surgical healings to you… For 30 years she has watched Senior Spirit Tutors and Auric Spirit Technicians reweave, reconstruct and replace consciousness fabric.
They work quickly, and with an expertise that is breathtaking.
Because of her many years of partnering with them, the SPEED of CHANGE deep in your unconscious, is instant.
This super accelerated work incorporates extremely high frequency spirit beings who connect with you even while listening to this recording.
This advanced and accelerated Spirit Technician 're-wiring' is REAL, plus loaded with higher-light NEW CONSCIOUSNESS SOFTWARE to change you upwards in your PERCEPTION and outlook.

Value: $50
MP3
Runtime: 39 Minutes
Let a Spirit Helper Scan, Find and Heal a Big Self Doubt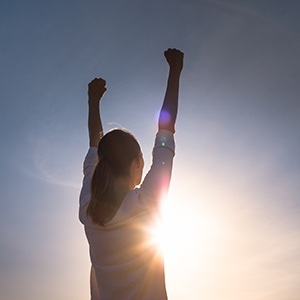 Enjoy a powerful surgical healing with Master Energy Healer Alicia Power:
Use your own sense of what feels uncertain deep inside
Meet a spirit helper healer-specialist
Be taken into realms of love designed just for you in that moment
Ancient skill of scanning, understanding and activating a pain-free release by your personal Spirit Helper
Become free from an old thought cycle that stops your higher potential

Value: $50
MP3
Runtime: 56 Minutes
Watch Spirit Guides Heal Your Painful Block to Self-Value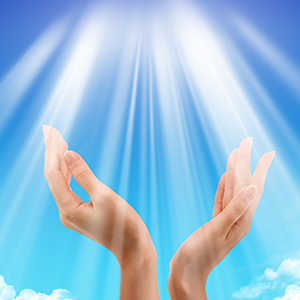 Join Alicia in this super-powerful SPIRIT GUIDE HEALING — of healing a painful CORE BELIEF: "I'm Not Valuable".
You will be in the hands of Senior Spirit Beings who 'know' & love your soul. This powerful healing will SHIFT you if you feel you have subliminal blocks to fulfill your soul passion.
Sometimes we 'know' we have great destinies and excellent contribution skills. Yet there can be an invisible force stopping us! There are painful soul memories that only spirit healers can access.
Alicia's Senior Authority Spirit Healers will work FAST at your deepest soul level, calibrating a real, authentic shift, to free you to move forward.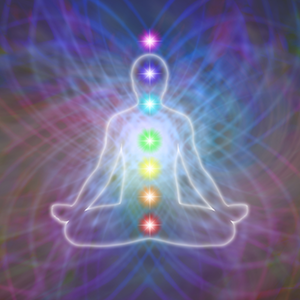 After being trained for 30 years by Spirit Tutors from Overseer Levels in the worlds of Spirit, Alicia holds the space for supremely high spirit light — for healing and evolution.
In this workshop your personal SOUL ENERGY BODY will receive forensic re-patterning and healing from these Advanced Beings of Light. This building of strength of HIGH LIGHT in your aura can change your life.
Soul Training: Learn how your quantum reality works
Lift your resonance into the divine
Healing: Be taken into high light spheres to be UPGRADED and HEALED

A New Realization
Value: $50
For the Angel Souls
This Channeled Spirit Training Is an Extraordinary Revelation and Elevation!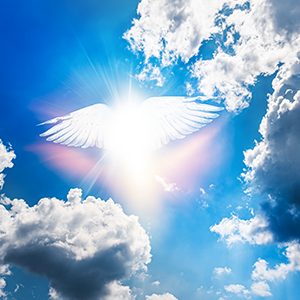 You will learn…
That YOU are powerful, and your true value is BEYOND your logic.
About the attitude you need to take, to make a real business work for you. (I KNOW what we healers are like!!!) This is a serious mind-shift.
You'll awaken in yourself a new thought: to get paid what you're worth… so YOU feel happy to give your best to your clients.
My Spirit Tutors will take us into a deep inner journey — and profoundly shift our hearts on OWNING our REAL business value.
We'll WORKSHOP your value to your customers/clients so you can clearly offer benefits and results in your promotions. This attracts motivated clients who know the value of what you're offering and trust you.
Receive A Powerful Activation: Ignite Your Unstoppable Passion — this training and processes could change your life.
---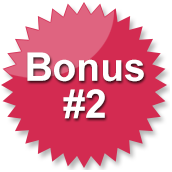 My Heart Business eBook
Value: $50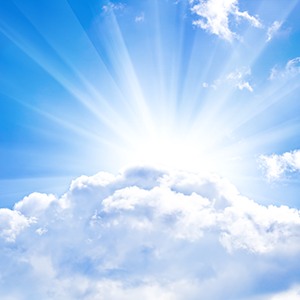 A treasure-trove of free tools, encouragement and real-world how-to's for the ANGEL SOUL — to simply have lots of fun — and build a real business!
From 14 years of marketing online, I love sharing with you these tools and shortcuts that are simple to use, and brilliantly effective to build your business.
All you need is a big heart, the willingness to love and give — and put your strategy hat on to build your online community that will support YOU financially.
---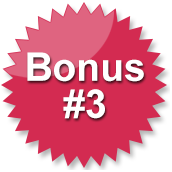 Heart-Centered Business: Step-by-Step
Value: $50
MP3
Runtime: 1 Hour, 51 Minutes
Alicia Power gives the shortcuts, the real-world (mostly free) tools and the how-to, to build your HEART BUSINESS.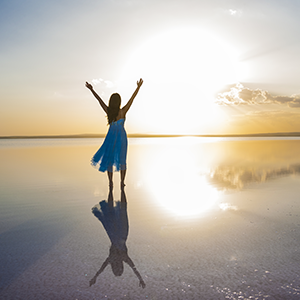 You'll learn:
Tips from 14 years experience online
How to find the courage to begin to shine your light
What works in simple ways online
How to align with your Higher Soul in your business
How to implement the Circle of Love for revenue
How creating products to sell is one of the easiest things to do
How to use social media precisely to create the right result
How to create your audience
The Daily Practice of sharing your light
Step by step explanation of the Heart Business eBook (pdf)
and SO much more
---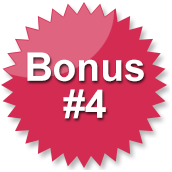 Stay Strong Question & Answers with Alicia
Value: $50
MP3
Runtime: 1 Hour, 56 Minutes
Advanced Training for Those Who Have Experienced the Stay Strong Training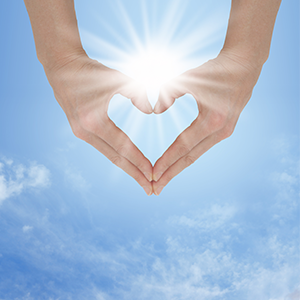 In this DEEPER DIVE into HOW to work with Spirit Healing Teams, you will learn about:
How to manage being an 'empath' and why you get exhausted with other's energy
Alicia answers many questions about everyday living and dealing with shadow
How to maintain your auric equilibrium
Key INDICATORS of shadow in your energy field
How to use Spirit Tutors to keep your SOUL GOALS awake and alive
Do Spirit Tutors get tired of our need for help each day?
A brand-new teaching about 'real' feelings vs shadow generated experience
Why the NAME of your Spirit Tutor is key to your soul training
How to work with your ATTENTION during Spirit clearings
What to do when you 'don't feel them' — how to change that
A simple yet powerful healing tool to use for physical ailments
and SO much more
Package A
Discount: 75% Off
Total Value: $777
You Wealth Special Offer: $197
Sold Out
30-Day money back guarantee**
**No refunds available after Midnight Pacific on May 11, 2022

Includes everything in Package A, PLUS:

Value: $200
7 MP3s
Total Runtime: 5 Hours, 13 Minutes
7 Selected Spirit Surgery Master Sessions with Alicia Power's Creator-Level Spirit Technicians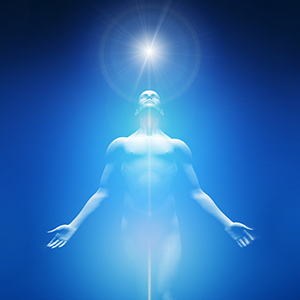 These advanced and accelerated Spirit Technician 're-wiring' sessions are real. In each you will receive a 'download' of very high light, new 'consciousness software' to upgrade your PERCEPTION and outlook.
Alicia takes you DEEP straight away — and we'll move really, really fast in each 35–45-minute session — so be prepared to focus.
The MORE you switch on your attention during the session the FASTER & DEEPER your SHIFT will be.
If you allow yourself to enjoy a 10 minute meditation beforehand, your experience WILL be exponentially more powerful!

Painful Beliefs From Past Lives

Are you AFRAID OF YOUR POWER? Or of BEING SEEN?

If you'd like to be more public with your Soul Gift, this deep soul healing is critical. Surgical Transmutation of Past Life Trauma.

Many of us have been in roles of power in past lives — and even today we can feel the devastating legacy of failure in these roles. (I'm not kidding.) Or we experience debilitating on-going pain-filled themes that can repeat over many human lifetimes — and unfortunately can still be part of our psychology today.

In this potent healing you will be guided by Spirit Technicians to FEEL a memory deep inside your heart, that speaks to a more powerful you, a fearless you. You will be taken over the threshold into a new empowered force inside of you. And here… you will begin to adjust to new feelings of empowerment — above hesitation and doubt, about your deep commitment to soul service in this lifetime.

Watch a Spirit Heal Your Self-Love

A Powerful Healing… 39 mins of WATCHING your Guide REACH IN to your being and REWIRE YOUR FEAR OF NOT BEING LOVED… (often the root cause of our lack of self-love).

This healing is for you if you LONG to FEEL SAFER IN YOUR HEART — that you are loved and are loveable. WE ALL NEED THIS ONE!

After my 30 years of partnering with Senior Spirit Tutors, these healing sessions are super deep and exponential in the speed of YOUR consciousness re-patterning.

Most of us have experienced childhoods where our soul-level need to feel loved felt inadequate. And as an Advanced Auric Healer I know most of us have had previous soul-existences that have left us deeply wounded at our core. During this session, my accelerated Senior Spirit Tutors will scan your unique soul history.

They will then gently reach into these deep wounds — and rewire them, permanently.

Regularly experiencing such accelerated auric rewiring builds a real inner strength and empowerment. A sense of calm, certainty, and Self Love.

Fear Release for Your Heart

An Angelic Reprieve — FEEL LIGHTER IMMEDIATELY.

Experience an extraordinary Surgical Transmutation of what is WEIGHING ON YOUR HEART.

We soak up fear from the news, OR life can just feel too hard! Lately global as well as personal issues have been difficult to ignore. As a human family we FEEL disharmony acutely. We may FEEL uncertain and restless — and fearful. Or — maybe just plain angry that shadow is toying with us through the media or other people.

I've been guided to offer this beautiful TIMELY HEALING — for ALL of us!

I feel we ALL have been working hard recently to stay in equilibrium -to stay in our fearlessness. To stay in love and joy!

Life can SO catch us by surprise, where we may find ourselves giving and giving, then feel depleted. Or world events can seem beyond our control and fearful. Or we simply become weary of working hard, staying calm and only just managing our lives that can feel ON THE EDGE of chaos.

SOOOO — in this superb Spirit Surgery session with my Creator Being Technicians, let's DIVE IN to glorious love, super high spirit light, and real HEALING OF OUR HEARTS.

Let's LIGHTEN UP!

Self-Image Rewiring

The 'way you think about yourself' will be rewired!

SO that you feel differently about YOURSELF.
SO THAT your life shows up differently.
Out of this world, powerful.

Would YOU love some spirit help to be your best, higher version of yourself? I'm saying this BECAUSE my spirit healer guides (super high authority beings) can REWIRE your subconscious — SO that YOU think differently — ABOUT YOURSELF. SO that YOU meet your challenges, your new projects, your hope for a 'higher you' — with a deeper power.

We ALL want our present and our futures to meet our highest expectations. We want the world to be kinder — to be more compassionate. We want humanity to be more intelligent with its choices. And — we want OUR lives to be happier. We know that happiness comes from inner equilibrium and contribution… When you help an elderly lady across a street, when you speak from your heart to change lives, when you call your friend who feels alone — such simple actions give YOU happiness.

In this wonderful Spirit Surgery and rewiring, my spirit tutors provide a deep healing to CHANGE THE FOUNDATION of your consciousness.

Effective Prayer Initiation

A Potent Moment With Your Guide…

I'll guide you into a deep beyond-time 'prayer moment' — where you are surrounded by Creator Being High Authority Spirit Beings that love and care for you. You WILL be heard & this moment WILL change your life.

My spirit tutors initiated this powerful healing event for you! They are very clear that this is NOT a 'how to' training, but rather a REAL, powerful, deep MOMENT they want to provide for you. This will be a PURE experience for you. Simply a deep dive into source-energy, to create a POWERFUL MOMENT with you and your guides. So that they HEAR YOUR PRAYER — effectively.

And here's why: Your spirit mentors rely on your STATE to hear you effectively! THAT is why they are offering this 'tuned up' accelerated experience FOR YOU. This is your opportunity.

Core Soul Upgrade — Sacred Initiation

My Senior Spirit Tutors gave me this powerful message: We can't wait any longer. We WANT to move as many people forward in their soul evolution as possible.

In this powerful session there will be moments of stillness where the spirit technicians work deep in your aura.

This session will re-pattern your CORE SOUL wounds.

Over 30 years observing 'soul bodies' and auras I've witnessed there are nearly unlimited spirit LAYERS of YOU. Lower layers and higher layers to your aura.

Only extremely High Authority Light Mentors are allowed to touch, or access normally out-of-bounds sections of those layers: Which include certain private files of your Akashic Records.

The Creator Spirit Beings I've worked with for decades, use the term 'Soul Core' to describe layers of your soul energy body that formed near the very earliest moments when your soul was 'birthing' — way, way, way before it ever started any HUMAN INCARNATIONS.

This true CORE soul layer will be scanned, healed, and strengthened. It's the bedrock of YOU.

Creating Heaven Powerful Upgrade Initiation

An Initiation to Hold Love as a Constant State — Creating a Path to Calm.

This initiation is a Blessed COMMITMENT TO YOU — a Sacred Gift From Creator Beings Of Love.

They will literally PICK YOU UP and place you on a new inner platform of stability. INSIDE.

Have you ever longed to hold your state above your fear thoughts? Have you ever hoped you could stay in calm inner stillness beyond some of your deepest fears?

The profound 'Spirit Power' of high authority spirit beings rewires you at a depth no human can access.

In this 52 minute fast paced training and healing you will FEEL these beings opening your psychic heart, healing fear, and placing you on a path of calm.

We ALL need this. Life IS challenging… and having a buffer and safety net inside us takes the edge off daily anxiety. And keeps us in a state of LOVE and CALM.

Alicia personally attests to this long-term result in her life. She says she knows it is ONLY the deep commitment of her spirit helpers to hold her in love and ease, that moves her gently through her days.

In this session you will experience:

Strengthening to get to BUOYANCY
Skill-building
Healing and clearing
Partnering Initiation with Alicia's Senior Spirit Mentors
Discover simple daily tools
A Life-changing commitment from Spirit

Enjoy this truly once in a lifetime SPIRIT INITIATION… you will be loved, and healed, deeply.
Package B
Discount: 72% Off
Total Value: $977
You Wealth Special Offer: $274
Sold Out
30-Day money back guarantee**
**No refunds available after Midnight Pacific on May 11, 2022
---
Receive Alignment with Your Soul Mission
MP3
Runtime: 1 Hour, 45 Minutes
Receive Alignment with Your Soul Mission from High Authority Creator Beings of Light
A Channeled Soul Upgrade Workshop with Alicia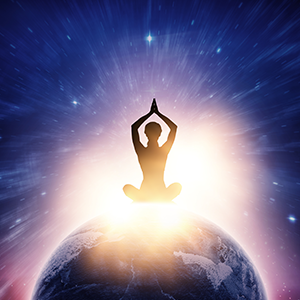 Alicia's Senior Creator Being mentors and their spirit technician teams will workshop with you and rewire your consciousness:
To create powerful deep ALIGNMENT with your soul mission
To create new opportunities showing up in your life — aligned with your soul mission
To create new people showing up — aligned with your soul mission
These Creator Beings will work with you so that your conscious mind gets clearer about your soul mission.
You will be gifted a moment with these Creator Beings where a SACRED AGREEMENT is created between you and them — where they COMMIT to align you with your soul mission in this lifetime.
The Result Is ACCELERATION — 'Things Speed Up!'
Opportunities accelerate
Your soul hunger deepens and clarifies
Your decisions get clearer based on soul hunger
You LIGHT accelerates — you show up in your light more easily
Your DETERMINATION grows — to action your soul mission
Can't wait to meet you inside this POWERFUL healing vortex! (Have pen and paper ready!)
Valued at $150, this is a limited time addition to this special offer!
About Alicia Power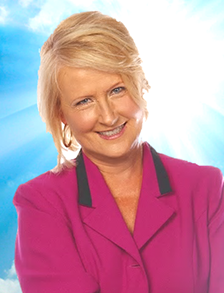 Master Energy Healer and Spirit Communicator, Alicia Power is an educator and mentor for Healing Through the Soul Field, using Advanced Spirit Technology.
Alicia has been initiated and trained by Creator Spirit Beings for 30 years. These intense decades of soul training have built numerous partnerships at extremely senior levels of spirit. This has resulted in her holding 'spirit authority' to activate fast change in a person's soul evolution, soul wound history, and spiritual leadership.
Alicia is a regular guest on consciousness tele-summits, has authored over 20 transformational courses. Her YouTube channel has over 1 million views and her monthly live transmissions from her Creator Being Spirit Tutors upgrade your soul light and accelerate your ascension.
---
*DISCLAIMER: The information on this site is not intended or implied to be a substitute for professional medical advice, diagnosis or treatment. Financial or life results vary with each individual and we cannot guarantee that you will experience results similar to the testimonials presented on any of our pages or any results at all. These products are not intended to diagnose, treat, cure or prevent any disease. Testimonials are true and correct, and we will verify them upon request and also provide statements of expected typical results (email: [email protected]); however, these statements or examples should not be viewed as promises or guarantees of results. Any statements have not been evaluated by the Food and Drug Administration. Results are affected by a number of factors over which we have no control. Please see extended disclaimer at bottom of this page.
IMPORTANT MEDICAL DISCLAIMER: The information on this site is NOT INTENDED or IMPLIED to be a substitute for professional medical advice, diagnosis or treatment. All content, including text, graphics, images and information, contained on or available through this web site is for general information purposes only. Please see a medical professional if you need help with depression, illness, or have any concerns whatsoever. WE DO NOT OFFER MEDICAL ADVICE, COURSE OF TREATMENT, DIAGNOSIS OR ANY OTHER OPINION on your conditions or treatment options. SERVICES OR PRODUCTS THAT YOU OBTAIN THROUGH THIS WEB SITE are for information purposes only and not offered as medical or psychological advice, guidance or treatment. Results shared are not typical. You may or may not experience anything from our sessions, the services provided by teachers, speakers and guests. Please consult a medical professional if you are experiencing illness, depression, anxiety, mood swings or any concerns whatsoever. These statements have not been evaluated by the Food and Drug Administration. These products are not intended to diagnose, treat, cure or prevent any disease.
AFFILIATE COMPENSATION NOTICE: You should assume that the You Wealth Revolution has an affiliate relationship and/or another material connection to the providers of goods and services mentioned on this page and may be compensated when you purchase from a provider. You should always perform due diligence before buying goods or services from anyone via the Internet or offline.
**REFUND POLICY: You Wealth Revolution appreciates and values all our listeners and speakers. As a show of our appreciation, we are happy to offer a 30-day Money Back Guarantee to our valued customers to better help them discover if a product will work for them. In the case of Alicia Power's package, a refund is available within 30 days of purchase, or until Midnight Pacific May 11, 2022, which is before the live sessions begin (whichever comes first). However, as a way to help show our speakers how much we treasure their knowledge and hard work, a refund can only be offered on one package per customer in a 90-day period. Multiple refunds requested by the same customer within 90 days will not be accepted. Should we notice a pattern of excessive purchases and returns, we reserve the right to remove such person(s) from our mailing list, block future purchases, and/or deny future refunds. Should the speaker's offer involve a personal session, the guarantee will be voided in the event that the session has been used. Should the speaker's offer include digital content, the guarantee will be voided and no refund granted if more than 30% of tracks have been downloaded. We rely on your integrity as a You Wealth listener to honor each speaker's digital assets. Additionally, all requests for refunds should be submitted within the 30-day guarantee period. In the case of Alicia Power's package, all requests for refunds must be submitted within the 30-day guarantee period, or until Midnight Pacific May 11, 2022 (whichever comes first). We appreciate and thank all our listeners for understanding and respecting this guarantee.
**SURVEY OF YOU WEALTH LISTENER RESPONDENTS: In a survey conducted in August of 2013 listener respondents were asked specifically "Has the You Wealth Revolution Event Helped You Have a Better Life?". Out of 1164 total respondents, 1097 people answered "Yes". Only 67 respondents answered "No". A total of 94.24% percent of respondents said this event helped them have a better life. A copy of this survey and our results can be emailed upon request by emailing [email protected].