Are Past Traumas…
…Creating Fear and Poverty?
…Creating Chronic Body Discomfort?
…Supressing Your Immune System?
Quickly Become Free!
Dissolve the 4 Types of Trauma with Lynn Waldrop!

In this comprehensive Picking Up The Pieces of Trauma Series, Lynn will be working on:
Clearing Physical Trauma from injury, procedures, accidents, falls and abuse
Clearing Negative beliefs created by traumas or that were implanted by others
Restoring your DNA changed by embedded Past Life and Ancestral TFEs
Resetting your Trauma Coping Mechanisms
Repairing Your Relationships — Starting with Your Relationship with YOU
Rebuilding Trust with Yourself and Others
Restoring Natural Organ and Organ System Frequency and Energy Flow for Health and FREEDOM
Over 90% of Lynn's Clients Experience Unprocessed Emotions That Are Stored in Their Body from Past Traumas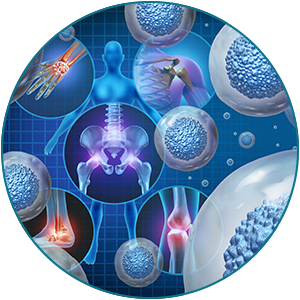 Many clients have worked with therapists to process the mental and/or emotional pain but remember the Body!
It does not have to be just physical trauma that is stored in the body — any unprocessed thoughts, feelings and emotions stored in the body can then manifest as physical pain, dis-ease, auto-immunes or lowered immune system, chronic fatigue, and a whole lot more!
Did You Know that Trauma Looks Different for Everyone?
It can be in the form of:
Physical or Sexual Abuse or Assault
Neglect
Emotional or Verbal Abuse
Narcissistic Behavior
Manipulation & Gaslighting
News & Media Implanted Fear & Worry
Physical Traumas from Accidents, Falls, Surgeries & Medical Interventions
Situations that you have seen or even heard about that were traumatizing
and more!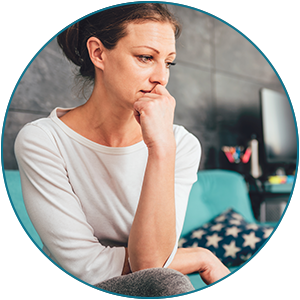 So often the trauma happens as a child, but the results permeate throughout your life — an abusive parent that later manifests as abusive bosses or partners; you saw an event as a child that gave you PTSD that is triggered even in your 60's or 70's!
And did you know that trauma literally causes Changes to the Brain?
No matter what the Trauma looks like for YOU and no matter how long you have been holding onto it, it's not too late!
In This Series, Lynn Will Address the 4 Types of Trauma Response

Lynn Created This New Series to Clean Out All Those Years of Trauma and Despair That Have Been Deeply Embedded in the Cells of Your Body from Physical, Emotional, Sexual, Mental, and Psychological Traumas
Ask Yourself…
Do You Hold Negative Beliefs and Self-Blame?
I'm not good enough

I deserve whatever happens to me

I'm damaged goods, no one will want me

I can't do anything right
and so many more negative thoughts that loop in a toxic pattern of self-sabotage, harmful-thinking and feeling trapped?
Lynn Has Seen Trauma Manifest in Every Organ, System, and Bodily Function
Do Any Experience Any of These Symptoms?
Joint Swelling
Mental & Emotional Ailments
Chronic Fatigue
Digestive Problems
Sexual Dysfunction
Chronic Infections
Hair Falling Out
Insomnia or Altered Sleep Patterns
Weight Gain & Poor Eating Habits
Dizziness
Headaches
Depression, Anxiety & Phobias
Addictions
Heightened Nervous System
Feelings of Rejection, Abandonment, Betrayal
Hormonal Issues like Adrenal Fatigue & Thyroid Burnout
Heart & Cardiovascular Issues
Tumors and Other Growths
PTSD Lymphatic Stagnancy
Poor Concentration, Brain Fog & Confusion
Muscle Tension
Numbness
If You Answered "YES" to Any of These Questions, Then This Series Is for YOU — and the Journey Begins Now!

Lynn Surveyed Over 10,000 People — with Millions More Bodies Scanned — and This Ground-Breaking New Series Will Focus On: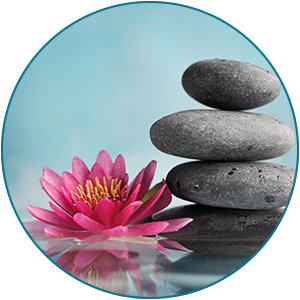 Childhood Trauma — Physical, Sexual & Emotional
Traumas Seen or Heard and their Effects
Retrain Your Brain
Trauma from News, Covid-19, Current Events
Trauma from Parents and Other Relatives
Despair, Sadness, Guilt, Shame Cleanout
Physical Trauma Cleanout
Manipulation & Gaslighting
Building Back Trust
Relationship Repair
Develop the building blocks of Empowerment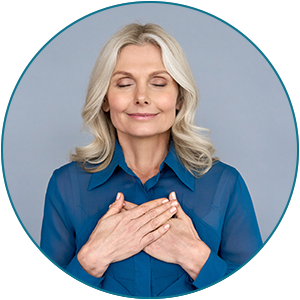 Boost Self-Esteem & Self-Confidence
Unprocessed Feelings from Loss
Psychogenic Pain Release
PTSD Clearing
Reset Your Trauma Response
Reset Your Gene Expression
Trauma from Spouses or Dates
DNA Repair from Past Lives and Ancestry
Physical Traumas to the Body — Accidents, Surgeries, Falls
Media Lies & Induced Fear/Worry
Not Knowing What to Believe Anymore
Eliminate Patterns of Self-Sabotage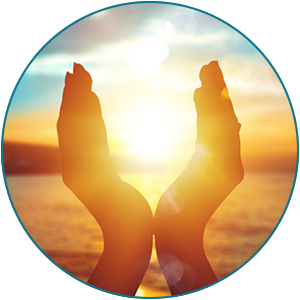 Creating Peace and Safety
Finding Forgiveness
Clear TFE's & Negative Thought Patterns
Cleanout Past Bullying & Name Calling
Cleanout Trauma Stuck in Your Chakras
Get Out of the Trauma Loop
Eliminate the Blocks That Are Embedded in Your Cells
In this Series, Lynn will clear not only the physical components — we will also be cleaning out the TFE's (Thoughts, Feelings and Emotions), and Blocks that are stuck in your body. This component is just as important as the physical energies!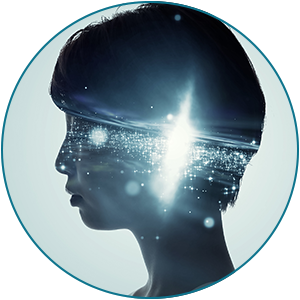 Lynn will clear the TFEs and Blocks:
Eliminate the blocks that are embedded in your cells
TFE's from past lives
Family history and genetics
Stressors in your life
and more!
Plus, ALL Series Participants will have an opportunity to complete a detailed survey so that their input can guide the energies of the Remote Remedies.
Get the Energetic Support You Need
All of Lynn's work including the Remote Remedies are using the consciousness of your body so your body will only pick and choose the energies it wants and needs!
What Makes This Program Different?
An ALL-NEW Energy Delivery Method!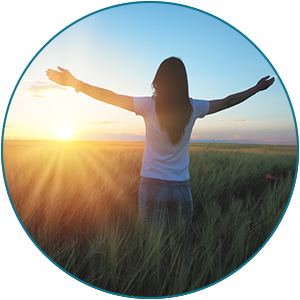 Daily Energetic Activations: Lynn has found a way to package the daily energies for each participant's body for that day. When you have a peaceful moment, you can ask for the Activation or it will be automatically activated during your rest or sleep. This solves the issue we hear about all the time that people purchase a healing program and never have time to download or play the MP3s!!
You will receive a daily email with the Daily Remote Remedy that you can play when you want to listen or for maintenance. You will be able to Download it or LIVESTREAM it from your Personal Download Page! (This is the MP3 version of the Daily Energetic Activation)
AND the energies will be compounded based on the consciousness of your body and what it wants and how much. For example, on Day 7 of the program your body will receive the Daily Energetic Activation of Days 1 thru 7 so that you don't have to put the MP3s on a loop throughout the 13-day program!
With This Special Program You Will Receive:
The Picking Up the Pieces Remote Remedies — A DAILY Dose of energies sent directly to your inbox every day from Oct 13 – Oct 29, 2021! (M–F Only)
The Picking Up the Pieces of Trauma Live Group Call with Lynn
5 Powerful Audios to Support Ongoing Upgrades for the Body
4 Powerful Detox Bonuses to Support Your Healing!
Are You Ready to Pick Up the Pieces of Trauma and Take Back Control of Your Life?
Start Receiving Life-Changing Upgrade Energies Today!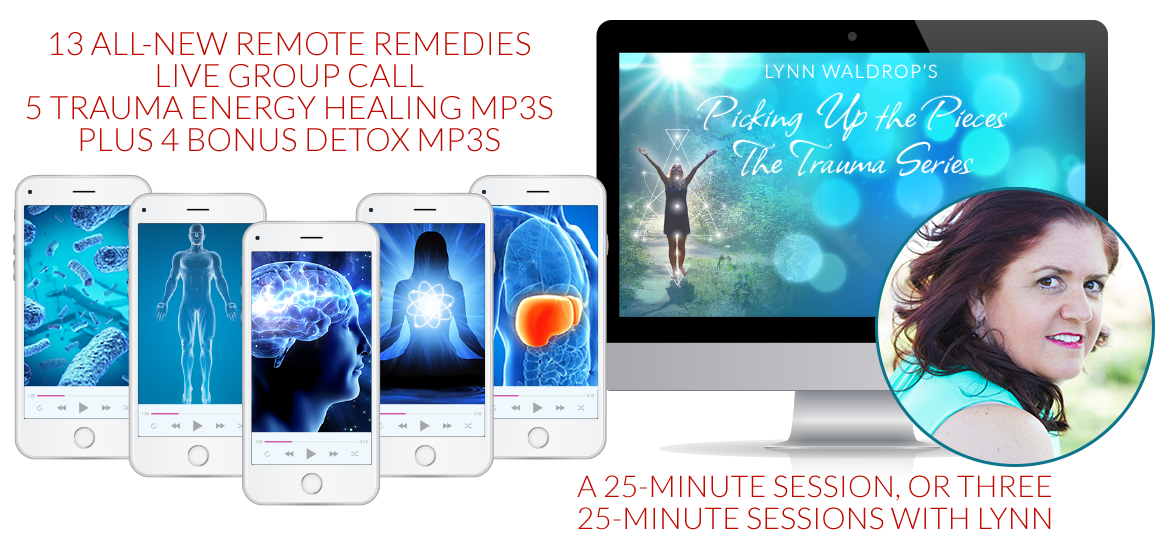 Value: $3,000
13 MP3s
Delivered Daily Monday – Friday to your email,
from October 13 – October 29, 2021
What Are Remote Remedies?
The Body Channel Community has LOVED the Remote Remedy Series and asked for more because of the DAILY work the participants receive.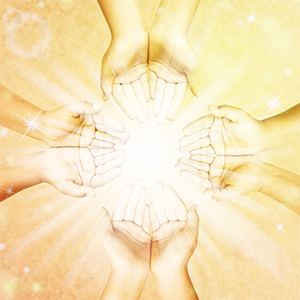 Here's what you need to know about Lynn's Internationally Acclaimed Remote Remedies:
Remote Remedies will be 30-minute in depth MP3s on a specific topic (and Lynn gets these topics from YOUR bodies as well as the info you write in on your survey).
6 hours of energy work in 13 ALL-NEW Remote Remedies!
Remote Remedies will be uploaded to your password protected download page specific to this series. Participants will also receive daily email reminders when a Remote Remedies has been added to the download page.
Your body will receive the amazing energy that is group synergy. Group work creates synergy because everyone is trying to achieve the same goal and same target areas!
At the end of the Remote Remedy Series, Lynn will be grouping together multiple RRs by topic for you to play on a loop (in addition to the lifetime access to each individual RR)!
All of Lynn's work including the Remote Remedies use the consciousness of your body and the knowledge of how long to run before turning them off! So, they may run for minutes or even hours throughout your day!!

Value: $400
Via Webcast or Phone
Tuesday, October 12th, 2021 at
4:00pm Pacific / 5:00pm Mountain / 6:00pm Central / 7:00pm Eastern / 11:00pm GMT
Lynn Will Be Moving Through the Bodies to Prepare Them for This Series!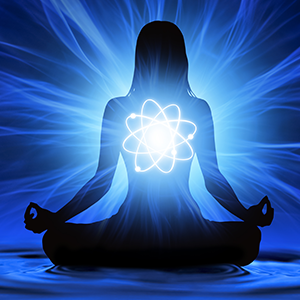 On October 12th, 2021, participants are invited to join Lynn on a Live Detox Call where she will be preparing the bodies for the Picking Up the Pieces Series.
Call details will be sent prior to the call via email and will include a replay of the call immediately after for those who want to download the recording of the call and for those who are unable to attend live.


Value: $100
MP3
Runtime: 1 Hour, 4 Minutes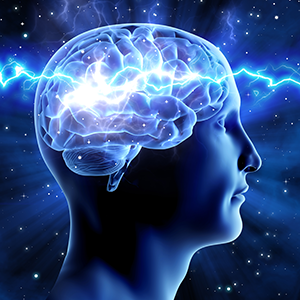 This is Lynn's #1 most recommended MP3. Trauma is one of the most common things that creates disease and dis-ease in the body, so she created this MP3 for people to get out from underneath their problems!

Value: $80
MP3
Runtime: 29 Minutes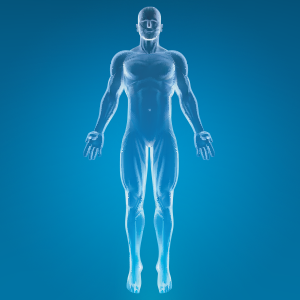 This MP3 is one of Lynn's favorites!
She moves through the entire body and clears the stresses and traumas that are stored in each body system.

Value: $60
MP3
Runtime: 14 Minutes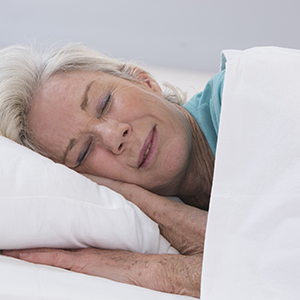 Do you wish you could turn off the mind chatter and worry at night — especially during all the unknowns in the world around us?
Our stress hormones could be responsible for our sleep troubles.
This MP3 dives into clearings for insomnia caused by our stress hormones and balancing our sleep hormones after stressful situations.

Value: $40
MP3
Runtime: 10 Minutes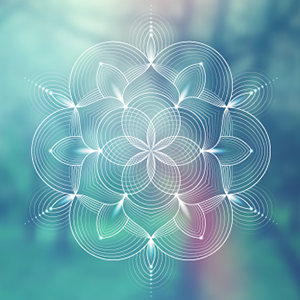 In this audio, Lynn works with calming energies to help your mind and body to drop the worry, mind chatter, tension, stress and overwhelm that comes with anxiety, constant worry, and chronic stress.

Value: $15
MP3
Runtime: 4 Minutes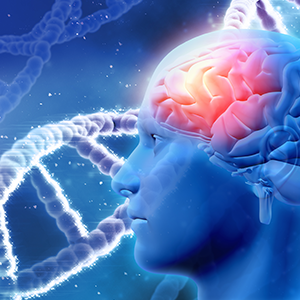 Release dependency anywhere that was born from a trauma such as:
Having to grow up too fast in youth because of things that happen, and it catches up to you later
Physical, emotional, or sexual abuse
Fear (survival instincts)
Death of someone close
Frozen moments in time
Traumatic event anniversaries
plus, a DNA/RNA clean out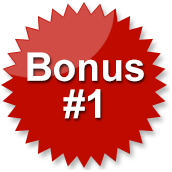 Toxin Detox 4.0
Value: $100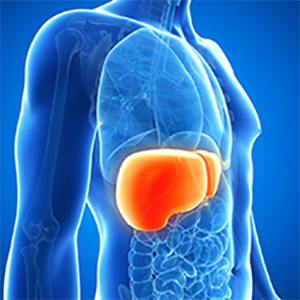 The liver cleans the toxins from the blood, the spleen filters and recycles blood as a part of the immune system, & kidneys filter blood to create urine.
All of the following can be signs of toxicity in the body because we are bombarded through our daily life: fatigue, muscle aches, joint pain, sinus congestion or excessive sinus problems, headaches, bloating and gas, constipation, diarrhea or foul-smelling stools, heartburn, sleep problems, water retention, trouble losing weight, rashes and skin problems such as eczema, psoriasis or acne, or menstrual disorders. Upgraded to include waste removal — let's get healthy and toss the toxins!
We have also included new energies to clean out all the waste systems including lungs, cellular waste and skin! As well as adding TFEs (thoughts, feelings and emotions) related to toxic people and situations around you. We must keep the waste systems functioning properly so that when we detox the medications, chemicals, bacteria, viruses, parasites and more that the body can move them out of the body easily!
---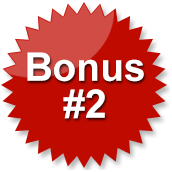 Total Body Cleanse 5.0
Value: $100
MP3
Runtime: 1 Hour, 11 Minutes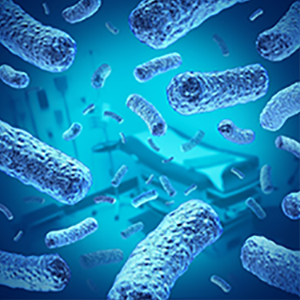 This MP3 addresses Yeast, Fungus, Parasites, Bacteria, Viruses, Chemicals, Radiation, and Heavy Metals! Now upgraded to include Epstein Barr Virus, Microscopic Mites, Vaccine Reversal, Tape Worms and more! The overgrowth of yeast or bacteria and the presence of these other materials or properties can show up in many ways, such as feeling fatigued and always worn down because the body is constantly fighting them.
Many of the mysterious symptoms from such diagnoses as arthritis, chronic fatigue, and fibromyalgia — Lynn has found from the thousands of sessions she has done — can be attributed to one of the items listed above.
We have expanded the list of toxins to add the 13 most common Hormone Disruptors, more medications, and more chemicals such as Fluoride.
NEW: So many new chemicals added — such as RoundUp, chemicals used in food processing and containers; much more on microscopic mites and parasites; "designer" bacteria and viruses that have mutated to make you own personal version; pathogens that are from childhood diseases such as chicken pox that have just been hanging out at such low levels, but yet taxing your immune system constantly!; more on hormones in food supply chains; a look at the Zika virus!
---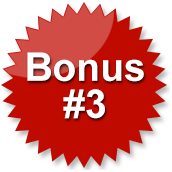 Inflammation Elimination 4.0
Value: $100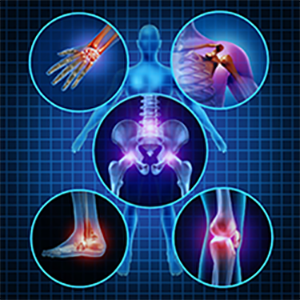 The best definition of inflammation: immune system response to diet, lifestyle, and environment.
It affects everything from aging, to joints and organs.
This upgraded Inflammation Elimination dives right into Diet, Lifestyle, Environmental Factors as well as Entities that are causing Inflammation in your body — time to start the healing!
NEW: Inflammation is the Immune System response to Diet, Lifestyle and Environment so we added in inflammatory responses to foods, stress, toxins and some TFEs (thoughts, feelings, and emotions) inflaming your world including inappropriate histamine responses making it.
---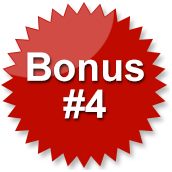 Brain Balancer 4.0
Value: $100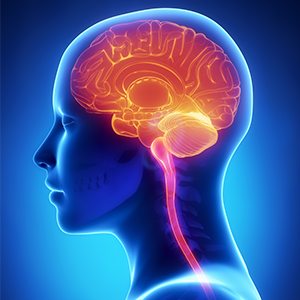 The Brain Balancer MP3 focuses on deleting the effects of Aging, Improving Cognitive Function, Motor Skills & Memory, Releasing Painful Memories and Stories that seem to be on an endless loop, Deleting Genetic Markers for Brain Cancer, Dementia and other Brain Dis-orders.
Dive into the thoughts, feelings and emotions that can create dis-ease between you and your Brain.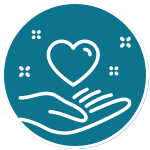 Add a friend/ family member to the Daily RR Transmissions — $77
Package A
Discount: 96% Off
Total Value: $4,095
You Wealth Special Offer: $177
Sold Out
30-Day money back guarantee**
**No refunds available after 11:59pm Eastern on October 13, 2021

Includes everything in Package A, PLUS:

Value: $300
Via Phone or Skype
Lynn Has Set Aside Private Session Time Slots Just for Package B Purchasers Beginning in October!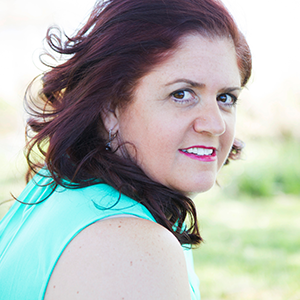 Ask Lynn to dive into your body and take a look, clearing whatever your specific issues are. When she works with people she literally dives into the many systems of the body: Nervous, Endocrine, Circulatory, Muscular and Connective Tissue, Organs, Digestive, Lymphatic, Immune, Reproductive, Respiratory, Urinary, Skeletal, and Integumentary.
For most clients, it is as if she literally shrank to whatever size she needed to be to pass through that part of the body. The body talks to her the entire time, showing her problem areas and whatever is required to do to change it, whether it be frequency baths, adding alkalinity to change pH, dissipating growths, activating organs and cells, and much more!
All of This Using the Consciousness of YOUR Body!
Some of the most common ailments she has worked on include things like: candida or yeast overgrowth; spinal adjustments; cleaning out plaque and more from arteries and veins; tuning the endocrine system to alleviate thyroid problems, change menstrual cycles or menopause issues and prostate problems; detoxing the body including heavy metals, chemicals & parasites; immune system boost and clean-out; inflammation reduction; soothing symptoms of IBS, Colitis, Crohn's, and other digestive issues; and much more!
Note: Sessions are recorded.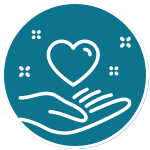 Add a friend/ family member to the Daily RR Transmissions — $77
Package B
Discount: 91% Off
Total Value: $4,395
You Wealth Special Offer: $397
Sold Out
30-Day money back guarantee**
**No refunds available after 11:59pm Eastern on October 13, 2021
**No refunds available after private session has occurred

Includes everything in Package A, PLUS:

Value: $900
Via Phone or Skype
Lynn Has Set Aside Private Session Time Slots Just for Package C Purchasers Beginning in October!
Upgrade and Go Deeper!
Get 3 25-Minute Personal Sessions with Lynn!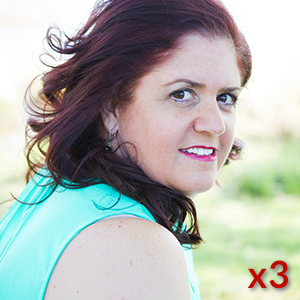 What Lynn accomplishes in a single personal session is life-altering for most. But imagine an opportunity to work with Lynn over an extended period of time! Lynn is offering this value-packed, exclusive opportunity to go on a deep exploration working with you for a total of three transformative personal sessions. For those that are committed to peeling back the layers over multiple sessions, this option may be for you.
Lynn will take a deeper dive into the body working with both physical issues and the thoughts, feelings and emotions, and even entity work!
Let Lynn empower you to be a BFF with your body and create a more magnificent life.
This amazing opportunity includes 3 personal sessions with Lynn for slightly more than the price of a single session.
Note: Sessions are recorded.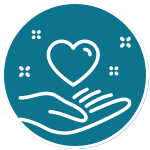 Add a friend/ family member to the Daily RR Transmissions — $77
Package C
Discount: 85% Off
Total Value: $4,995
You Wealth Special Offer: $774
Sold Out
30-Day money back guarantee**
**No refunds available after 11:59pm Eastern on October 13, 2021
**No refunds available after private session has occurred
---
This MP3 provides clearing for the most common TFE's (Thoughts, Feelings and Emotions) we are feeling surrounding the current events in our world and the chaos that began in 2020 with the pandemic. These TFE's can be embedded in our cells and cause unresolved tension in our muscles, and other body systems.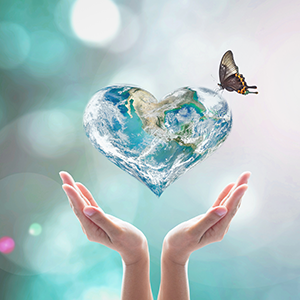 They include feelings of:
Anger
Violation
Helplessness
Betrayal
"Can't survive this" mentality
Frustration
Fear of the unknown
Lack of control
Feeling manipulated
and more!
About Lynn Waldrop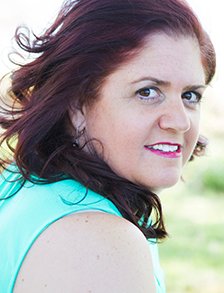 As a Medical Intuitive, Lynn Waldrop is known as "The Body Channel" and she has worked with hundreds of thousands of clients in over 171 countries and has 30 years of energy work experience as The Body Channel, a Certified Color Therapist, Tuning Fork Master and Reiki Master.
What Makes Lynn's Work So Cutting Edge?
She is a Medical Intuitive and bodies anywhere in the world talk to her! And they get specific! Lynn gets the bodies to open up to the root of the issue, sometimes down to the cellular or DNA level!
Her work includes not just the physical issues but the thoughts, feelings and emotions that create dis-ease — and even entities that may be trying to make a home in the body!
Lynn has been referred to as a "Medical Intuitive on Steroids" and her clients are enjoying pain-free release from the issues that have plagued them for decades.
---
*DISCLAIMER: The information on this site is not intended or implied to be a substitute for professional medical advice, diagnosis or treatment. Financial or life results vary with each individual and we cannot guarantee that you will experience results similar to the testimonials presented on any of our pages or any results at all. These products are not intended to diagnose, treat, cure or prevent any disease. Testimonials are true and correct, and we will verify them upon request and also provide statements of expected typical results (email: [email protected]); however, these statements or examples should not be viewed as promises or guarantees of results. Any statements have not been evaluated by the Food and Drug Administration. Results are affected by a number of factors over which we have no control. Please see extended disclaimer at bottom of this page.
IMPORTANT MEDICAL DISCLAIMER: The information on this site is NOT INTENDED or IMPLIED to be a substitute for professional medical advice, diagnosis or treatment. All content, including text, graphics, images and information, contained on or available through this web site is for general information purposes only. Please see a medical professional if you need help with depression, illness, or have any concerns whatsoever. WE DO NOT OFFER MEDICAL ADVICE, COURSE OF TREATMENT, DIAGNOSIS OR ANY OTHER OPINION on your conditions or treatment options. SERVICES OR PRODUCTS THAT YOU OBTAIN THROUGH THIS WEB SITE are for information purposes only and not offered as medical or psychological advice, guidance or treatment. Results shared are not typical. You may or may not experience anything from our sessions, the services provided by teachers, speakers and guests. Please consult a medical professional if you are experiencing illness, depression, anxiety, mood swings or any concerns whatsoever. These statements have not been evaluated by the Food and Drug Administration. These products are not intended to diagnose, treat, cure or prevent any disease.
AFFILIATE COMPENSATION NOTICE: You should assume that the You Wealth Revolution has an affiliate relationship and/or another material connection to the providers of goods and services mentioned on this page and may be compensated when you purchase from a provider. You should always perform due diligence before buying goods or services from anyone via the Internet or offline.
**REFUND POLICY: You Wealth Revolution appreciates and values all our listeners and speakers. As a show of our appreciation, we are happy to offer a 30-day Money Back Guarantee to our valued customers to better help them discover if a product will work for them. In the case of Lynn Waldrop's package, a refund is available within 30 days of purchase, or until the private session has occurred, or until 11:59 pm Eastern October 13, 2021 (whichever comes first) after which her remote remedies will have already begun. However, as a way to help show our speakers how much we treasure their knowledge and hard work, a refund can only be offered on one package per customer in a 90-day period. Multiple refunds requested by the same customer within 90 days will not be accepted. Should we notice a pattern of excessive purchases and returns, we reserve the right to remove such person(s) from our mailing list, block future purchases, and/or deny future refunds. Should the speaker's offer involve a personal session, the guarantee will be voided in the event that the session has been used. Should the speaker's offer include digital content, the guarantee will be voided and no refund granted if more than 30% of tracks have been downloaded. We rely on your integrity as a You Wealth listener to honor each speaker's digital assets. Additionally, all requests for refunds should be submitted within the 30-day guarantee period. In the case of Lynn Waldrop's package, all requests for refunds must be submitted within her 30-day guarantee period, or until the private session has occurred, or until 11:59 pm Eastern October 13, 2021 (whichever comes first). We appreciate and thank all our listeners for understanding and respecting this guarantee.
**SURVEY OF YOU WEALTH LISTENER RESPONDENTS: In a survey conducted in August of 2013 listener respondents were asked specifically "Has the You Wealth Revolution Event Helped You Have a Better Life?". Out of 1164 total respondents, 1097 people answered "Yes". Only 67 respondents answered "No". A total of 94.24% percent of respondents said this event helped them have a better life. A copy of this survey and our results can be emailed upon request by emailing [email protected].