Welcome to Dr. Karen Kan's Special Offer Page

Do You Feel Like Your Life Is Getting Harder?
Learn to Autoheal
*

and Create 'Paradise' in Times of Great Change

Dr. Karen's programs have changed my life physically, mentally, spiritually, and financially! I always say don't hesitate to invest in yourself! — Marion Mehrer

In this special offer from Dr. Karen Kan, you will:
Get Clarity on how to discern what decisions are for you and your family's highest and greatest good
Gain Control of your perception and experiences so you can experience calm in the chaos and heal others with your Light Radius
Build Certainty and Confidence that you are going along your Divine Path so you can materialize your ideal future reality
Resilient Body-Mind-Spirit
The Divine Design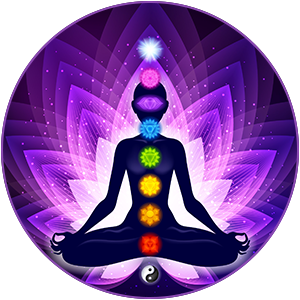 Dr Karen Kan provides the Road Map and Light Medicine tools to optimize wellness, balance immunity, and clear anxiety in these times of great change and beyond!
Get Clarity on how to assess and rebalance your 3 primary immune systems through energy healing. Gain Control of your perception and experiences so you can live a calm, healthy life.
Build Certainty and Confidence in knowing you are doing everything in your power to keep yourself and loved ones safe and healthy.
Resiliency to Outside Stressors

Learn how to assess and balance all 3 of your immune systems.

Know How to Quantum Jump

Learn the STOIM for masterful manifesting technique so you can resonate at a higher vibration and materialize your ideal future reality.

Release Fear and Anxiety Absorbed from Others

Learn how to discern and free yourself of negative emotions running rampant because of the pandemic, with ease, speed, and grace.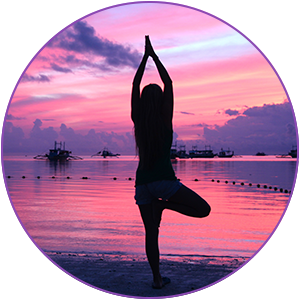 Discern the News and What's Good for You

Learn how to quickly discern which articles, videos, and news to watch and pay attention to for your highest good (and which ones to ignore).

Become the Eye of the Storm

Learn how to become resilient in body, mind and spirit using a very simple technique that puts you into an autohealing state.

Receive Personal Healing

Receive personalized healing from Dr. Karen for you and all your household family members through the Watch-Learn-Heal format!
Dr. Karen Kan Gives You the Tools to Feel Confident, Courageous, and Connected, No Matter What Gets Thrown in Your Way!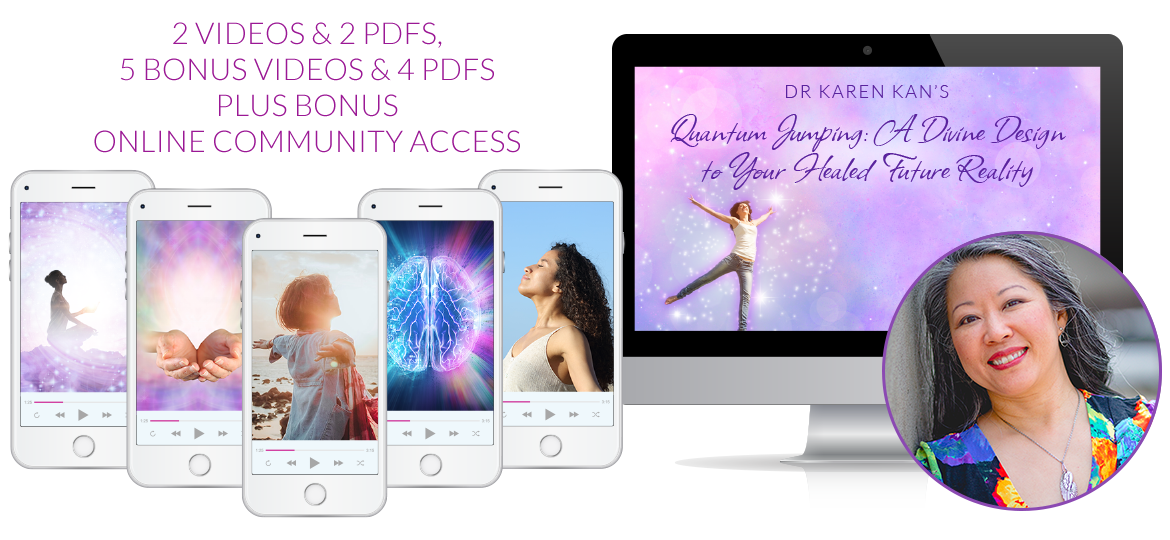 Value: $900
4 Videos & 4 PDFs
Total Runtime: 5 Hours, 55 Minutes
In this transformative 4-part training series, you and all household family members get immediate access to all Watch-Learn-Heal modules and Bonus Training and Resources created to support your life physically, mentally, and spiritually.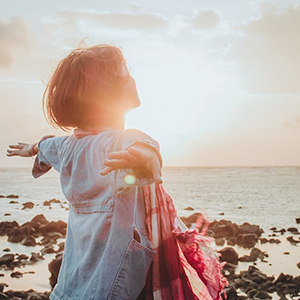 In each module Dr. Karen will guide you through 4 key steps to becoming resilient:
Illumination
Investigation & Formulation
Transmutation
Done for/with You Healing
When you access each of Dr. Karen's audios, you will entrain to the autohealing state of Zero Point. The radius of Light energy surrounding you, like a bubble, expands to include every member of your household and fills the entire home. The more you practice this, the more you and others get to that auto-healing state of BEING.
What You'll Receive When You Join This Training
4 Video Modules

Four downloadable Divine Design Training Video Training/Healing Modules. Watch-Learn-Heal!

Light Medicine Community Support

Light Medicine online community for weekly prayer healings, monthly mini-healings, and Q&A.

Forms & Handouts

Assessments and Healing Directives for each Module.

Bonus Training & Healing Resources

Learn about other ways to support health holistically as well as deleting residual negative or toxic energies. Learn to resonate in the 5D frequency to materialize your ideal new harmonious reality.
Note: Upon purchasing this program, you will be guided to fill in a form to add your household family members' names. Please note that for automatic healing using the Watch-Learn-Heal format of this program, you will need to get permission to do healing for family members over 18.

Rapid Transformation

Learn to assess and rapidly balance your 3 primary physical and non-physical immune systems so you don't have to rely on pills and jabs to "fix" symptoms or prevent illness.

Cell Membrane™ Magic

Transform and recalibrate your cellular membranes receptors to reject negative energies and toxins, both natural and unnatural.

Sovereignty Solutions™

Learn how to stay in control of your body and your life and be in a state of Auto-Healing so you can Quantum Jump to a brighter future where peace, love, freedom, and prosperity are realities for all.

Dynamic Discernment™

Training your innate intuitive wisdom to seek and sense Divine Truth without succumbing to the fear of media, mass consciousness, and peer pressure from family members and friends.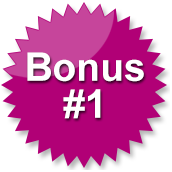 Private Light Medicine Community
Value: $60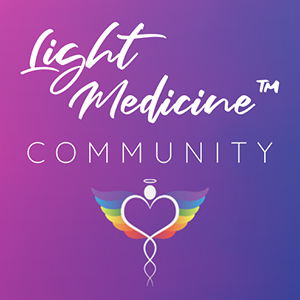 Self-empowerment is so much more fun when you're connected to a community that is learning and growing just like you!
With this bonus you'll be able to post your successes, your challenges and ask for support from other community members.
You'll also receive group healings and the latest news about Ascension events.
---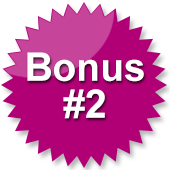 How to Access Your Intuition with Divine Muscle Testing™
Value: $60
Video
Runtime: 1 Hour, 38 Minutes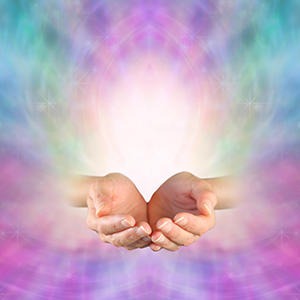 Learn the simple 4-step process to performing Divine Muscle Testing, your "telephone line to the Divine" so that you can have intimate conversations with Source and get precise answers to all of your most pressing health and wellness questions.
---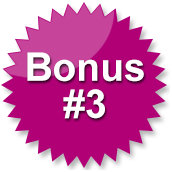 Infection Prevention Tips and Infection Resilience
Value: $60
2 Videos
Total Runtime: 1 Hour, 14 Minutes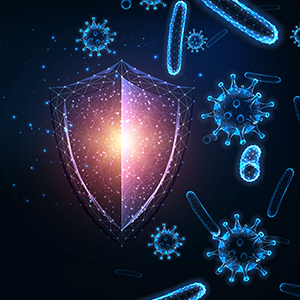 These are great introduction classes to the entire Divine Design Training program.
Learn from these masterclasses on how to shift from a "sickness" to a "wellness" paradigm through reprogramming your mindset on how to really become healthier than what others think is possible (and be wellness-smarter than your doctor!).
---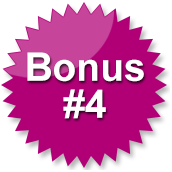 Breathe Properly to Protect Yourself
Value: $60
Simple Steps to Increase Oxygenation, Decrease Breathlessness, and Improve Anti-viral Activity
Dr. Karen shares her simple steps to increase oxygen uptake in your lungs and blood and increase the production of nitric oxide in your nasal passages, a natural killer of viruses and bacteria.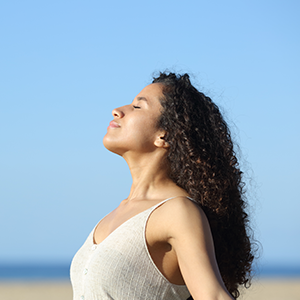 Benefits:
Improved oxygen delivery in the body
Decrease breathlessness, asthma, sleep apnea, COPD symptoms
Decrease anxiety and panic
Decrease changes viruses can enter the lungs
Improve natural virus/bacterial killing action through your natural production of nitric oxide in the nasal passages
---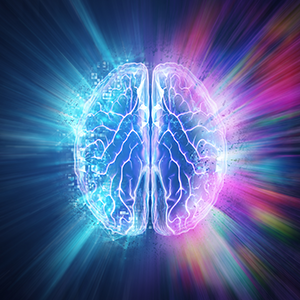 In order for your body to heal, you will need to attain and maintain Brain Balance. Brain balance is another word for the "healing state" and is the opposite of the stressed state.
Electromagnetic radiation is a very common cause of brain balance issues. In order to maximize your healing potential, use the following checklist to protect yourself from EMF stress in your environment.

Value: $800
2 Videos & 2 PDFs
Total Runtime: 3 Hours, 24 Minutes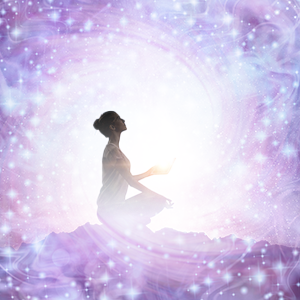 Get instant access to Dr. Karen Kan's transformative trainings and discover how you can Quantum Jump from your current reality to your healed future reality.
These Quantum Jumping Sessions will help you experience the autohealing state and help you to resonate in your future reality.
Activate your light radius and experience elevated states of clarity and ease.

Autohealing and Seeding

In the first session, you'll experience the autohealing state and begin seeding your Future Ideal Reality on the quantum level. Dr. Karen will scan you and your family for susceptibilities and vulnerabilities to infectious agents, pharmaceutical toxins or debris and clear them. She will measure and teach you how to activate your Light Radius so that your whole household can get into the autohealing state with greater ease.

A PDF summary of Session 1 is included.

Cultivating and Releasing

In the second session, you will practice resonating in the frequency of your Future Ideal Reality. In this space, Dr. Karen will assist you in removing, dissolving, and uncreating any negative morphic fields, thought forms, beliefs, and patterns that block you and your household family members from experiencing elevated states of clarity, immunity, and security.

A PDF summary of Session 2 is included.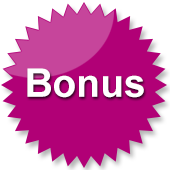 21-Day Ascension 3 Light Medicine Challenge Mini-Course
Value: $333
21 Videos
Delivered Daily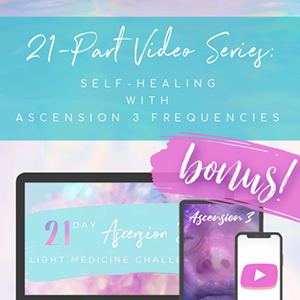 At the end of the Quantum Jumping Module 2, you will get a sneak peek at how to make your self-healing more efficient using the Ascension 3 tools. In the form of bracelets, necklaces, keychains, and pyramids, these tools pack a powerful punch of healing energy.
You'll receive a 21-Day Ascension 3 Light Medicine Challenge Mini-Course with videos being delivered to your inbox daily with tips on how to heal with Ascension 3.
You will also receive a special coupon code in the email, giving you a secret 15% off these tools (available August 21st–28th).
Discount: 96% Off
Total Value: $2,333
You Wealth Special Offer: $99
Sold Out
30-Day money back guarantee**
---
Sensitive Soul Rescue Remedy™
MP3 & Video
Total Runtime: 4 Minutes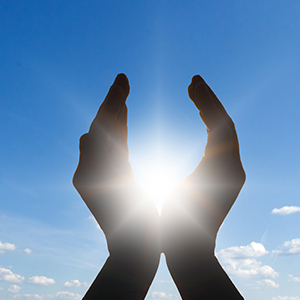 Listen to the MP3 or watch the MP4 to receive TOLPAKAN™ Healing to support the reduction of sensitivity symptoms.
You'll learn 4 ways of grounding, balance your gifts "clairs", balance your Awareness, and turn down the dial on your Sensitivity, Intensity, Reactivity, Resistance, and Excess Empathy (SIRRE Protocol).
About Dr. Karen Kan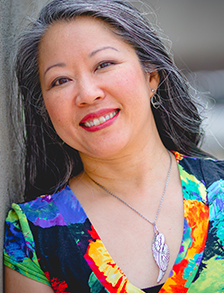 Dr. Karen Kan is a doctor of Light Medicine and the founder of the TOLPAKAN™ Healing Method and the Academy of Light Medicine™. As an Earth Angel-Starseed empathic physician and having worked with over 2500 patients, delivered over 80 babies, and performed over 4,600 healing sessions, Dr. Karen is able to bridge the gap between science and spirituality.
In a past life in Lemuria, Dr. Karen was attuned to the powerful healing energies of the Archangels and Ascended Masters and was incarnated in this lifetime to fulfill her Soul Mission to protect the Earth and empower spiritually conscious Sensitive Souls to harness their intuiting, healing, and manifesting Superpowers so they can resonate at their highest vibration in order to anchor in our beautiful future reality of love, peace, joy, and harmony for all.
As an expert in Light Medicine™, Dr. Karen is a little like Yoda from Star Wars®, training you to become a self-healing Jedi Master®. Working with Dr. Karen and TOLPAKAN™ Healing is like having a telephone line to the Divine and being tapped into a spiritual super-computer giving you access to Divine Love, Light, and Truth. She teaches you how to ask the right questions, so you get the wisest answers.
*DISCLAIMER: The information on this site is not intended or implied to be a substitute for professional medical advice, diagnosis or treatment. Financial or life results vary with each individual and we cannot guarantee that you will experience results similar to the testimonials presented on any of our pages or any results at all. These products are not intended to diagnose, treat, cure or prevent any disease. Testimonials are true and correct, and we will verify them upon request and also provide statements of expected typical results (email: [email protected]); however, these statements or examples should not be viewed as promises or guarantees of results. Any statements have not been evaluated by the Food and Drug Administration. Results are affected by a number of factors over which we have no control. Please see extended disclaimer at bottom of this page.
IMPORTANT MEDICAL DISCLAIMER: The information on this site is NOT INTENDED or IMPLIED to be a substitute for professional medical advice, diagnosis or treatment. All content, including text, graphics, images and information, contained on or available through this web site is for general information purposes only. Please see a medical professional if you need help with depression, illness, or have any concerns whatsoever. WE DO NOT OFFER MEDICAL ADVICE, COURSE OF TREATMENT, DIAGNOSIS OR ANY OTHER OPINION on your conditions or treatment options. SERVICES OR PRODUCTS THAT YOU OBTAIN THROUGH THIS WEB SITE are for information purposes only and not offered as medical or psychological advice, guidance or treatment. Results shared are not typical. You may or may not experience anything from our sessions, the services provided by teachers, speakers and guests. Please consult a medical professional if you are experiencing illness, depression, anxiety, mood swings or any concerns whatsoever. These statements have not been evaluated by the Food and Drug Administration. These products are not intended to diagnose, treat, cure or prevent any disease.
AFFILIATE COMPENSATION NOTICE: You should assume that the You Wealth Revolution has an affiliate relationship and/or another material connection to the providers of goods and services mentioned on this page and may be compensated when you purchase from a provider. You should always perform due diligence before buying goods or services from anyone via the Internet or offline.
**REFUND POLICY: You Wealth Revolution appreciates and values all our listeners and speakers. As a show of our appreciation, we are happy to offer a 30-day Money Back Guarantee to our valued customers to better help them discover if a product will work for them. In the case of Karen Kan's package, a refund is available within 30 days of purchase, or until Midnight Pacific April 29th, 2021, which is before the live sessions begin (whichever comes first). However, as a way to help show our speakers how much we treasure their knowledge and hard work, a refund can only be offered on one package per customer in a 90-day period. Multiple refunds requested by the same customer within 90 days will not be accepted. Should we notice a pattern of excessive purchases and returns, we reserve the right to remove such person(s) from our mailing list, block future purchases, and/or deny future refunds. Should the speaker's offer involve a personal session, the guarantee will be voided in the event that the session has been used. Should the speaker's offer include digital content, the guarantee will be voided and no refund granted if more than 30% of tracks have been downloaded. We rely on your integrity as a You Wealth listener to honor each speaker's digital assets. Additionally, all requests for refunds should be submitted within the 30-day guarantee period. In the case of Karen Kan's package, all requests for refunds must be submitted within the 30-day guarantee period, or until Midnight Pacific April 29th, 2021 (whichever comes first). We appreciate and thank all our listeners for understanding and respecting this guarantee.
**SURVEY OF YOU WEALTH LISTENER RESPONDENTS: In a survey conducted in August of 2013 listener respondents were asked specifically "Has the You Wealth Revolution Event Helped You Have a Better Life?". Out of 1164 total respondents, 1097 people answered "Yes". Only 67 respondents answered "No". A total of 94.24% percent of respondents said this event helped them have a better life. A copy of this survey and our results can be emailed upon request by emailing [email protected].