Welcome to SEGMET®'s Special Offer Page

IMPORTANT: Reserve Your Private Energy Session w/ SEGMET®

(Limited Spaces Available)
Would You Like to INSTANTLY Activate More Abundance, Joy and Vitality Now?
The 'Strange' Discovery of a Divine-Current™ Is Creating Instant Shifts…
'STOP the Struggle'…. Meet SEGMET®, Your Activator
This special offer from SEGMET® is Divinely Designed to facilitate expanding your Own Divine-Current™:
Find and Feel into Your Center — Right on the Spot — In the Present
Expand Your Special Connection within Your Own Divinity
Apply and Allow Calm States of Being to Saturate, Permeate, and Sustain throughout every Cell in Your Physical
Manifest, Expand, and Accelerate Your Radiant Divine-Current™ and Light
Expand Your Sense and Reality of Feeling Safe within Self, at Home, and wherever You Are
Transform Your Life in Miraculous Ways!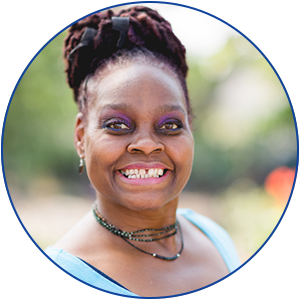 SEGMET® has been described as a Teacher of Teachers. She has worked with some of your favorite healers and guests on You Wealth Revolution as well as helped hundreds of other people to transform their lives in magical and miraculous ways.
A Master in Bringing-forth 'Feeling Better' And 'Healing' in Life Journeys of the People, SEGMET® is one of the most well respected and world-renowned healers on the Planet. She is an extraordinary and unique talent who lives a Magical Synchronistic Life on a daily basis. Miracles and wonders are consistently and constantly reported by those who interface with her.
SEGMET® is:
A Breathing Master and More
A Specialist in Expanding Divine-Current™ and Pure Consciousness in Divine Flow
A Teacher for Simple Methods and Information that Instantly Change Outlooks on Life for 'The Better'
A Conduit in Service Assisting People Worldwide to find 'Feeling Better' and 'Doing Better' and 'Living Happier' for their own Selves
Breathing Is the Best and Highest Resource —
Always Available and 100% Free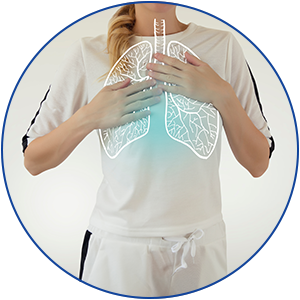 To Receive the full Benefit In what Breathing brings, realize none other than Divine provides what amounts to Breathing. Divine is whatever Divine is perceived to Be — the name called for identification purpose does not matter nor change the Truth in Existence.
Breathing, the Inhale and Exhale, cannot be purchased with money. Even the Billionaire, Trillionaire, and more cannot go and purchase 'Inhale and Exhale' like the purchase for food to eat.
Breathing is Divinely Set, just the same as in All living babies born of people are born with Hearts in their chests.
Breathing is the facilitator, the pathway, and the key to connecting with All That Is both within thy Self and without.
The Divine-Current™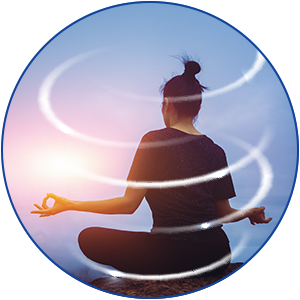 One of SEGMET®'s gifts is teaching people how to discover and experience the all-present and all-powerful via "The Breathing Remedy."
With her masterful assistance, SEGMET® helps people worldwide to learn how to apply and master the most important and sustaining skill set of their entire life:
Breathing in a way that expands your own consciousness and divine current.
When you breathe in this manner, All You Choose is drawn forth and fulfilled according to your Choices, Thoughts, Beliefs, and Actions — All while FEELING BETTER, Being More, And Living Happier — FASTER!
Do You Want to Really Feel Again?
If So, Then Let SEGMET® Help You Experience Connecting to Your True Self!
You are the people of the earth that my mission serves — in fulfilled joy, abundance, love, and light. Yes, You Are!

The choice I made to Be All that I Am — here and now — Is the most rewarding, fulfilling, and joyous choice I have ever made. It is now one of my greatest wishes for all people to know and live a journey in fulfilment, joy, and abundance by their own choice. Let us all be bright lights and shine across the earth!
— Always in Joy and Loving Service, SEGMET®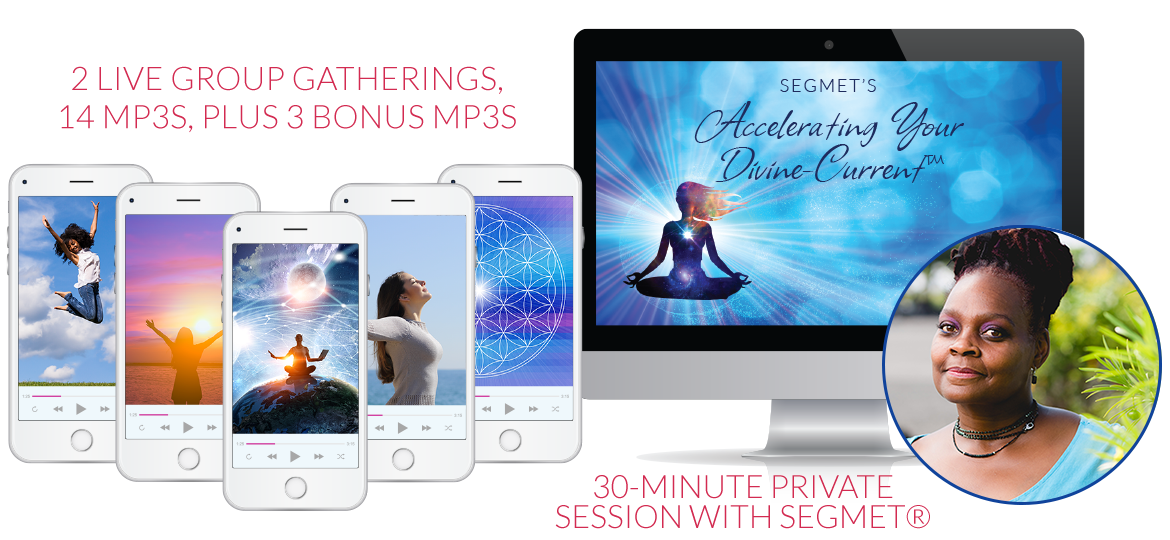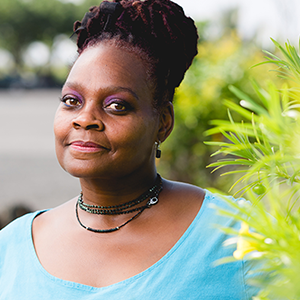 Experience the magic of working one on one with SEGMET®, a Teacher of Teachers! Experience why people all over the world are making huge shifts through reuniting with all that they are in pure love, safety, joy, and wonder!
The private session has been designed to facilitate fulfilling whatever you wish to bring forth and help release which no longer serves you in a space that is safe, nurturing, and free from judgment. No subject is off limits as you bring this powerful energy into your body and begin to experience — for the first time — the magic and miracles of divine current via your breath.
SEGMET® will help you to remember that You are a Divine, Special Being, divinely designed by the same pure Divine Source that created the rising and setting sun.
Note: Your session is recorded and will be emailed to you.
It is my Mission to help You Realize, together with Your Choosing, the True Grandeur, Peace, and Joy of actually Living according to the Chosen Wishes that YOU Make for Your Self — Knowing You Are a Conduit For Pure Divine Flow. Let's Get to what You Truly Want Fulfilled, Just for YOU! Just as You are Living In the state of Being That Currently exists, You Can Surely CHOOSE — using the Divine Design that We ALL Have — And Create the Life Journey Your Heart Truly Beats for.

I personally Breathe with You and Reveal the Divinely Magical Secrets in The Breath. You Realize and Say: 'Yes I CAN Do This — Just for Me!'

Give Your Self the Everlasting Ability to CHOOSE, TRUST, CREATE, and SUCCEED — All with The Sacred Knowledge of Using Your Own Divine Flow and BEING who You Truly Are!
— SEGMET®
Value: $250
Via Zoom
Thursday, November 19th, 2020 at
4:30pm Pacific / 5:30pm Mountain / 6:30pm Central / 7:30pm Eastern / 12:30am (Nov 20) GMT
Thursday, December 17th, 2020 at
4:30pm Pacific / 5:30pm Mountain / 6:30pm Central / 7:30pm Eastern / 12:30am (Dec 18) GMT
Accelerating Divine-Current™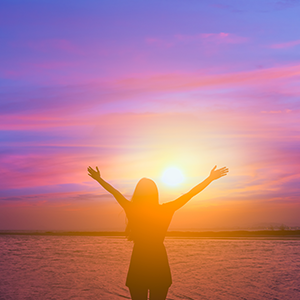 In these two not-to-missed live classes with the one and only SEGMET®, you shall find: Easy-to-do Teachings, Expressed In Joy and Activating Experiences that you will be able to sustain over time throughout your life — once awakened, sleep does not return.
You will be able to bask in her joyful and loving energy as she assists you and your fellow You Wealth creators to awaken your full potential in these exclusive classes.
A 7 to 9-minute Divine-Current™ Breathing Activation, Live with SEGMET®, will occur at the 45-minute mark of the session.
The Gatherings are set for 90 minutes, and may go longer for Q&A.
Note: Replay will be available following the Live Sessions.

Accelerating Divine-Current™ and Sustaining Your Centeredness

Thursday, November 19th, 2020 4:30pm Pacific / 5:30pm Mountain / 6:30pm Central / 7:30pm Eastern / 12:30am (Nov 20) GMT

In this Divine-Current™ Masterclass, SEGMET® will bring forth the applications, clarity, and specific daily practices that facilitate, and enable, efficient Divine-Current™ manifestation. These practices make raising frequency and expanding consciousness ever-present with ease and grace.

Additionally, we will cover the wellbeing expansion tool that Divine-Current™ Breathing really Is.

Divine-Current™ examples to be covered:

From anger and frustration to peace and calm
From fear and anxiety to harmony and centeredness
From a sense of everything going wrong to a sense of all being well and in order

and more!

On Your Mark, Get Set, Go! Bring on 2021

Thursday, December 17th, 2020 4:30pm Pacific / 5:30pm Mountain / 6:30pm Central / 7:30pm Eastern / 12:30am (Dec 18) GMT

In this Gathering set in a Rich Divine-Current™ field of Potentials and Possibilities, SEGMET® will facilitate moving into the Desired Life Journey. Enough with the seemingly endless hoping and wishing without action and fulfillment!

Here we are going to learn to do the prep for the Mark, Apply and Allow for the Set and GO. We will actualize the truth that we really can do what's desired when the tools are in place. SEGMET® will help you to bring forth your desires with clarity, allowing, application, and receiving.

This time is now yours for the making — let's step into it together, imagine a beautiful life, and allow more — beyond what our minds can conceive of.

Let's Say YESS! Let's GO!

Value: $125
10 MP3s
Total Runtime: 42 Minutes
To Be Most Effective When Breathing, There Must Be 'Conscious Breathing'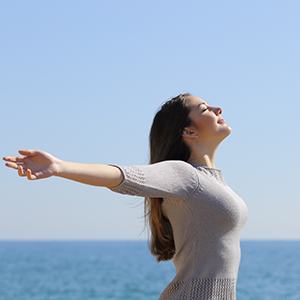 'Conscious Breathing' involves:
Making an aware Choice to Breathe and Allowing the Fullness of what Breathing Is, and what Breathing Offers, to come forth
Relaxing into the Breathing, and Allowing whatever feelings to come up, while realizing the feelings are temporary and passing through
Deep Breathing — Breathing wherein the Breath travels below the navel (Bellybutton)
Breathing deeply may initially present a challenge. Here is where the choice to persevere becomes key. Eventually, there is a release through the block that prevents the breath from traveling deeper. Through the conscious choice and consistent usage of 'Conscious Breathing', one can clear the path and hold the key to create all desired.
This 10-part audio program is a collection designed for energetic regeneration via the Infusion of Joy. This Joy Infusion is fulfilled by and during conscious breathing, when you fully and deeply inhale and exhale. Additionally, the Divine-Current™ will expand and generate more because of the same 'Conscious Breathing'.
In this expansive program, SEGMET® has included these audios:
Introduction to the Breath of Joy
Preparation for Joy Infusion
Acoustic Breathing Infused with Joy (1-minute version)
Acoustic Breathing Infused with Joy (3-minute version)
Acoustic Breathing Infused with Joy (5-minute version)
Joy Breathing Infusion into Music — Sorcerer's Delight
Joy Breathing Infusion into Music — Sugar Clouds
Joy Breathing Infusion into Music — Where's My Banjo?
Super Duper Joy Breathing Infusion into Music — Mozart Sonata in C
You Have Done Well

Value: $50
4 MP3s
Total Runtime: 8 Minutes
SEGMET®, the Feel Better Coach, Is Here to Help YOU FEEL BETTER!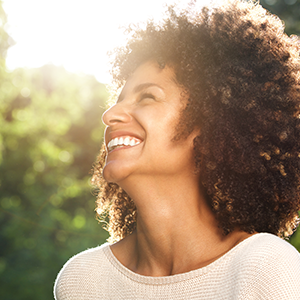 The Feel Better Medicine is what SEGMET® has labeled that super, wonderful Laughing, Laughing, Laughing!
Scientific studies indicate that laughing can improve many aspects of a healthy life, emotionally, mentality and physically.
A good laugh has great short-term effects.
When you start to laugh, it doesn't just lighten your load mentally, it actually induces physical changes in your body.
Laughter can:
Stimulate Many Organs. Laughter enhances your intake of oxygen-rich air, stimulates your heart, lungs, and muscles; and increases the endorphins that are released by your brain.
Activate and Relieve Your Stress Response. A rollicking laugh fires up and then cools down your stress response, which will cause an increase and then decrease your heart rate and blood pressure. The result? A good, relaxed feeling.
Soothe Tension. Laughter can also stimulate circulation and aid muscle relaxation. Both of which can help reduce some of the physical symptoms of stress.
Laughter Isn't Just a Quick Pick-Me-Up,
It's Also Good for You Over the Long Term!
Laughter may:
Improve Your Immune System. Negative thoughts manifest into chemical reactions that can affect your body by bringing more stress into your system and decreasing your immunity. By contrast, positive thoughts can actually release neuropeptides that help fight stress and potentially more-serious illnesses.
Relieve Pain. Laughter may ease pain by causing the body to produce its own natural painkillers.
Increase Personal Satisfaction. Laughter can also make it easier to cope with difficult situations. It also helps you connect with other people.
Improve Your Mood. Many people experience depression, sometimes due to chronic illnesses. Laughter can help lessen your depression and anxiety and may make you feel happier.
Elevate Your Joy and Improve Your Life with Laughter!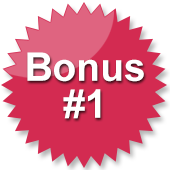 Create in Passion
Value: $50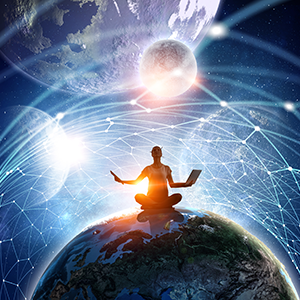 In this next journey with SEGMET® on the Divine Express, you will learn how to take your living to the next level to achieve your dreams! SEGMET® gets to the heart of what it means to Create in Passion. Contrary to what most of us may believe, it has nothing to do with thinking but is more about the feeling that happens when you allow your true consciousness to come through you to bring or birth something into being that truly compels and fulfills you.
SEGMET® reminds you that creation starts with you consciously choosing for yourself what you wish to create.
As she guides you into the process of breathing, relaxing, and smiling within your Divine-Current™, the way will be cleared for your pure consciousness to come through and express. Hint: the more you feel your Divine Current, the more you are allowing yourself to receive. Creation is much easier than you ever thought!
---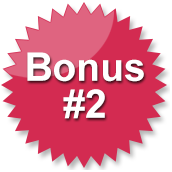 Ignite Your JOY
Value: $50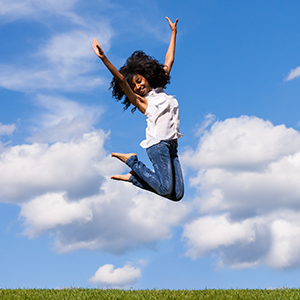 In this journey on the Divine Express, SEGMET® helps you to reignite your Joy or to ignite it for the first time if you have not ever been able to experience and fully embody this true feeling of elation, a frequency outside of any thought or belief structures that is accessible and expandable at all times.
How can you bring Joy into your daily life? SEGMET® teaches that you have to choose joy and offers three keys for how to infuse and strengthen that choice within everything you do and experience in life, from the mundane to the grand: participation, appreciation, and feeling.
When you "enjoy" something in life, it means you put the 'Joy In'. Follow SEGMET® as she leads you into a joyful breathing exercise to expand into your Divine-Current™ so that you can fully be, allow, and express your pure divine Joyful nature.
---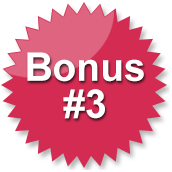 Feeling Better Faster Masterclass with SEGMET®
Value: $100
MP3
Runtime: 1 Hour, 41 Minutes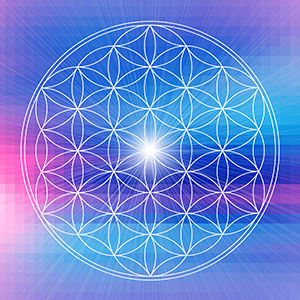 Listen as SEGMET® teaches you the Master Skills of Feeling Better Faster and how to apply them in practical ways.
The results — yielding decrease and elimination of All that Blocks FEELING BETTER, Being More, and Living Happier — FASTER!
Secure Increased and Sustained Confidence In All That We Are, and thereby, Upholding All that Supports FEELING BETTER, Being More, and Living Happier — FULFILLED!
Discount: 83% Off
Total Value: $853
You Wealth Special Offer: $147
Add to Cart
30-Day money back guarantee**
**No refunds available after private session has occurred
---
Rejuvenation and Regeneration
You Are a Regenerative and Rejuvenating Being — It Is Part of Your Natural Divine Design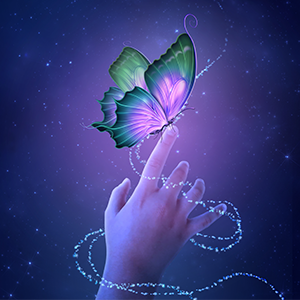 In this Divine Express journey, SEGMET® discusses how you can bring health and well-being back to your physical body and cellular structure and all other areas of your life you would like to renew regardless of any current condition or circumstance.
SEGMET® teaches you the keys: to embrace the truth about yourself, to know and remind yourself that you are okay no matter what, and to really choose to do and create what you truly want that will most serve you.
Learn to trust in your own ability to create and focus so that you can flourish as you were designed to do.
Allow SEGMET®'s loving and clear coaching to inspire you as you choose consciously to regenerate any part of your body or your life. Enjoy breathing and expanding into your Divine Current as you share in the collective powerful energy of everyone on Earth and the angels creating anew with you.
About SEGMET®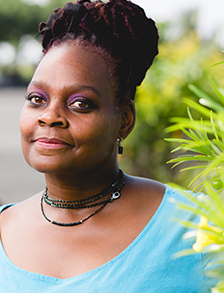 SEGMET®: A Master in Bringing-forth 'Feeling Better' And 'Healing' in Life Journeys for the People; She is one of the most respected and renowned Teachers on the Planet. She Is an Extraordinary and Unique Talent who lives a Magical, Synchronistic Life on a daily basis. Frequent Ventures and Travels into the many Densities of Light are an Established Part of that Daily Magic. SEGMET® has cultivated her Self, her actual body, into an Energetic Divine Field (A Divine Gateway) for Activating Divine-Current in Others, If They Want To. Conscious Choosing and resetting Real Connection with True Self are strongly emphasized in her teachings, tools, and practices. The 'Sovereign Divine Right', that each and every person inherently holds, Is the Flow SEGMET® anchors Divine-Current into. For those who Choose, SEGMET® practically facilitates Divine-Current expansion for Daily living AND for Amplified Spiritual Realization of All That One Is. Many times, this result yields Radiating Suns (people who are Brightly Shining from their Divine-Current Light). Miracles and Wonders are Consistently and Constantly reported by those who interface with her.
SEGMET's Vibration is Powerful, Penetrating, and Saturating; she often knocks out electrical devices, computers, phone lines, and communication systems. Being a True Conduit and Harness for such Current and strong gifts, She knows that NOW IS THE TIME to come forth to the Masses of Humanity — It Is Now that Mass Consciousness and the Earth have risen to the level where such Expansive Vibrations are being called for. SEGMET® set forth a Mission to assist All who Want True Healing and The Gift she holds to ignite 'All That Is' held within Thy Self.
SEGMET® was born aware and She stayed aware. She remembers being in the womb, being born, and the presence of many Angels filling the room. Even in the daily interaction with Angels, SEGMET's life has taken some dramatic turns. She suffered from Chronic Asthma as a baby. Her father passed away when she was only 7 years old. As a result of the emotional pain left from the passing of her father, SEGMET® allowed herself to develop Asthma so severe, that she herself crossed over several times. Because of such severe and chronic asthma, the many trips to the Expansive Densities of Light, Multi-Dimensional Realms, and constant presence in Angelic interface, SEGMET® learned and soon Mastered the Powers in Breathing. Through her own Masterful Breathing, she was able to Release her Asthma condition. Today, SEGMET® is a Master Magical Breather!
SEGMET® is the ONLY One on the Planet, who can do what she does! When you Breathe with SEGMET®, She uses her own Ever-Expansive Electromagnetic Field (Divine Gateway) to be the Switch for your Light, bringing Divine-Current directly into your field and enabling Divine Shifts to Magically happen for YOU!
SEGMET® Is Here! Now Is Her Time! And Now Is Your Time, TOO! Divine-Current™ — Divine flow — Divine Shift®.
The Choice I made to Be All that I Am — Here and Now — Is the Most Rewarding Fulfilling and Joyous Choice I have Ever made. It is Now one of my Greatest Wishes, for All people to know and Live a Journey in Fulfilment, Joy, and Abundance by their Own Choice.
Let Us All Be Bright Lights and SHINE ACROSS THE EARTH!
*DISCLAIMER: The information on this site is not intended or implied to be a substitute for professional medical advice, diagnosis or treatment. Financial or life results vary with each individual and we cannot guarantee that you will experience results similar to the testimonials presented on any of our pages or any results at all. These products are not intended to diagnose, treat, cure or prevent any disease. Testimonials are true and correct, and we will verify them upon request and also provide statements of expected typical results (email: [email protected]); however, these statements or examples should not be viewed as promises or guarantees of results. Any statements have not been evaluated by the Food and Drug Administration. Results are affected by a number of factors over which we have no control. Please see extended disclaimer at bottom of this page.
IMPORTANT MEDICAL DISCLAIMER: The information on this site is NOT INTENDED or IMPLIED to be a substitute for professional medical advice, diagnosis or treatment. All content, including text, graphics, images and information, contained on or available through this web site is for general information purposes only. Please see a medical professional if you need help with depression, illness, or have any concerns whatsoever. WE DO NOT OFFER MEDICAL ADVICE, COURSE OF TREATMENT, DIAGNOSIS OR ANY OTHER OPINION on your conditions or treatment options. SERVICES OR PRODUCTS THAT YOU OBTAIN THROUGH THIS WEB SITE are for information purposes only and not offered as medical or psychological advice, guidance or treatment. Results shared are not typical. You may or may not experience anything from our sessions, the services provided by teachers, speakers and guests. Please consult a medical professional if you are experiencing illness, depression, anxiety, mood swings or any concerns whatsoever. These statements have not been evaluated by the Food and Drug Administration. These products are not intended to diagnose, treat, cure or prevent any disease.
AFFILIATE COMPENSATION NOTICE: You should assume that the You Wealth Revolution has an affiliate relationship and/or another material connection to the providers of goods and services mentioned on this page and may be compensated when you purchase from a provider. You should always perform due diligence before buying goods or services from anyone via the Internet or offline.
REFUND POLICY: You Wealth Revolution appreciates and values all our listeners and speakers. As a show of our appreciation, we are happy to offer a 30-day Money Back Guarantee to our valued customers to better help them discover if a product will work for them. However, as a way to help show our speakers how much we treasure their knowledge and hard work, a refund can only be offered on one package per customer in a 90-day period. Multiple refunds requested by the same customer within 90 days will not be accepted. Should we notice a pattern of excessive purchases and returns, we reserve the right to remove such person(s) from our mailing list, block future purchases, and/or deny future refunds. Should the speaker's offer involve a personal session, the guarantee will be voided in the event that the session has been used. Should the speaker's offer include digital content, the guarantee will be voided and no refund granted if more than 30% of tracks have been downloaded. We rely on your integrity as a You Wealth listener to honor each speaker's digital assets. Additionally, all requests for refunds should be submitted within the 30-day guarantee period. We appreciate and thank all our listeners for understanding and respecting this guarantee.
*SURVEY OF YOU WEALTH LISTENER RESPONDENTS: In a survey conducted in August of 2013 listener respondents were asked specifically "Has the You Wealth Revolution Event Helped You Have a Better Life?". Out of 1164 total respondents, 1097 people answered "Yes". Only 67 respondents answered "No". A total of 94.24% percent of respondents said this event helped them have a better life. A copy of this survey and our results can be emailed upon request by emailing [email protected].