Welcome to Jarrad Hewett's Special Offer Page

Discussion Topic:
The 12 Days of Presence and Presents!

Replay Active
Free Listening Expires Sunday, November 29th, 2020 at
Midnight Pacific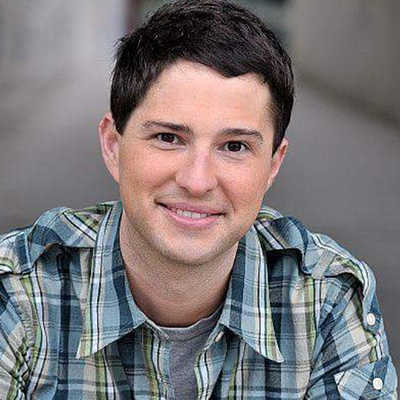 A Special Opportunity with Jarrad
Something to Get Excited About for 12 Consecutive Days!
Be Supported During This Extraordinary Time and Experience Bliss, Joy, Love and Abundance Throughout the Holiday Season
** EARLY BIRD Discount $147.00 —
Expires, Sunday December 6th at Midnight Pacific! **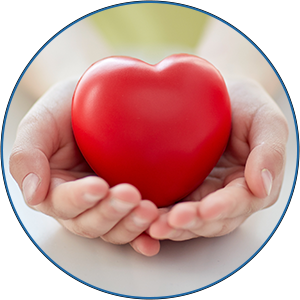 No matter what your background, no matter what your situation, this is a time to come together with high-vibrational beings who share Love. Even if you are going to be isolating during what might normally be a time of travel or celebration, we can celebrate together!
Besides, wouldn't it be nice to have something to look forward to EACH DAY to help really shift gears? And that's what helped inspire me.
Not only is this geared towards connection, balance, growth, love, and all the goodies that come with loving yourself from the Highest of Highs and Divinest of Divines, it also gives us something really amazing: Something to Get Excited About Each and Every Day for 12 Days!
First, a Little Backstory, for Those of You Who May Not Know: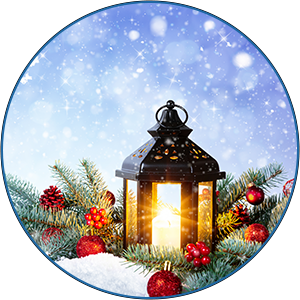 Back in 2013, I spent a week with my family during the holidays… 27 of us — all under one roof! Packed in like sardines, my family tends to be a motley bunch (anyone who hasn't heard the story of my mom and my sister in what's hilariously been referred to as the wedding weekend, "Budha Fights Jesus" story, will be in for a treat!), yet that year, there was peace throughout the entire house.
So, each year since, I've Made My Super Covert Awesome Secrets for a great holiday filled with love and support available to you… and THEM!
Anyone who knows me can tell you that I love this time of year. I love the weather, the movies, the decorations… and maybe most of all, the music!
So, in order to "sneak" some peace, joy, abundance, and love into the holiday gatherings, I created an album of holiday styled music… WITH FREQUENCIES!
Basically, I created a brand new Program filled with the powerful, fun, supportive, playful energies we all dream of as children AND as adults — of abundance, healing, and miracles all wrapped up in a beautiful bow of bountiful energetic support — FOR EVERYONE!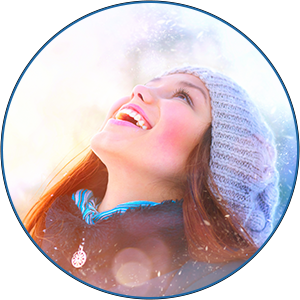 It worked so well, that several family members even remarked that their prayers had been answered by such a peaceful holiday under the same roof.
So, I decided to take it even further. I began to play the tracks on low volume from my iPhone everywhere I went in public. I waited in almost ZERO lines (and I'm a guy, so you know I waited till the last minute to do some of my shopping 😉).
Everywhere I went, people were enjoying themselves — even if they hadn't been before I arrived!
This year, with many families not able to gather, and people still experiencing a LOT of the purging energies present, I decided to do Something More:
An All-New Experience to Balance, Explore, Create, Ascend, Feel Supported, and Ultimately THRIVE!
You'll Get All of This:
20 Minutes of Daily Energy Work
12 Daily Deliveries from Jarrad
An All New Energy Album
New Musical and Silent Track Delivered Daily
The All New "Rainbow Connection" Energy Journey
Membership Site Blogs and Support
Daily Q&A with Jarrad
Live Calls
and More!
This May Be the Best Present You Could Gift Yourself This Year!
** EARLY BIRD Discount $147.00 —
Expires, Sunday December 6th at Midnight Pacific! **


Daily, Beginning on December 3rd, 2020
20 Minutes of Remote Energy Work per Day for 12 Days!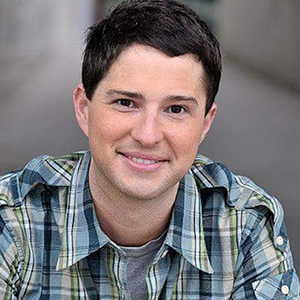 You've felt the Energy on Calls, Journeys, and Meditations, and NOW you'll have 20 minutes A DAY of this beautiful, supportive Energy, helping you to integrate into this new space — helping to leave the old behind and create a whole new beginning for 2021!
These brand-new tracks will help to move you into a calm and open space, free from the reactive mind, and into a space where you begin to open up to more miracles, healing, mastery, and abundance — Simply put, we are opening the Universe.
Along the way during December's special 12 Days Program, you will be FULLY supported with 20 minutes each day of peaceful and gentle remote energy work to help you integrate quickly and move beyond the stories and illusions, and into a receptive state for healing — and then releasing that paradigm — entering into an active state of conscious creation!
We will be really focusing on "New Beginnings" and "Joy," as well as further activating and expanding our Silver Flame — The Cohan of Self!
This is your chance to have one of the most Amazing Experiences of your life… Again, and Again, and Again!
December also has its very own Journey, inspired by a beautiful new channel to re-invigorate and sustain your energy field while cleansing and clearing the subtle and causal energy bodies!
Journey and Symbol
Runtime: 22 Minutes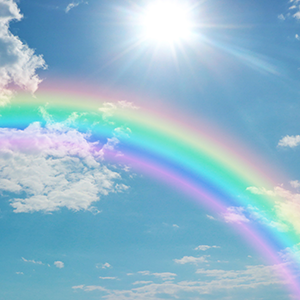 This 22-minute, deeply healing and restorative journey is an experience of being loved and supported while moving through the alchemical process of creating as the light.
Fill your field with so much light that all other spaces of cords and energetic dependency/attachment can release dissolve, leaving you in a space of sovereignty, filled in with energy, and in a space to TRULY CREATE from choice and love.
Via Webast
Thursday, December 3rd, 2020
Kickoff Q&A Event!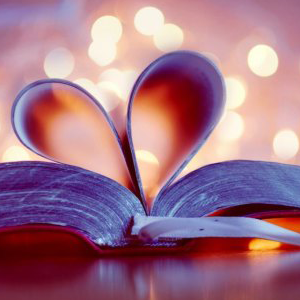 We will kick off this amazing space of joy, healing, and receptivity in style and fun-filled fashion with an awe-inspiring Q&A where Jarrad will take questions, channel, and possibly even play a little frequency infused music to help lift your vibration and raise your mood.
If you have not participated in one of Jarrad's Live Event Calls recently, you will be in awe of just how much new information and support is included. Nothing is held back during these amazingly loaded 12 days of growth and heart-opening.
This is a space for LIFE-CHANGING expansion, and this Amazing in-depth, LIVE Kick-Off Call — FILLED with healing energy and remote frequencies, where you'll get to call in and explore and play in this vast, expansive, energy of the ascended heart, creation, and anything you choose — will set the stage by helping you move into a whole new world!
Via Zoom
Saturday, December 12th, 2020
All Aboard the Woo-Woo Choo-Choo!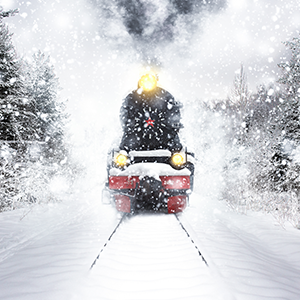 These video calls have very quickly become favorite places to discuss dimensions, creation, and all things Light.
This special 12.12 gateway call will be a beautiful space to ask questions as well as experience the energies of the vortex opening on that date, allowing us to really anchor in intentions and change our new space — and it's always fun to see some cool new things!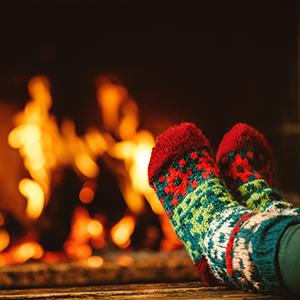 Combining the magic and fun of receiving with the joy and wonder of the 52-week style energy tracks, I will be sending you an email each day, starting on December 3rd, for 12 Days!
During this 12 Days of Presence (and Presents), you'll receive a new email each day along with a stylized Energy track — themed with some fun jingly music meant to help lift your energy and engage your senses in a way that helps the underlying energies chosen for that track to do their thing!
Each email will contain a brief summary of the daily track and possibly some additional comments or goodies from Jarrad, as well!
The energies in these tracks will cover everything from "physical" things, such as relationships, inner child, and money, to the more woo such as really connecting to Source, opening your multi-dimensional Self, and More!
Included are musical and silent tracks for each of the 12 Days! Play at work, home or while you sleep!

Via Webast
Date/Time: TBA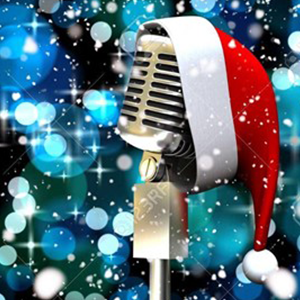 During our Time in this Amazing month of December, we will gather together for what is fast becoming one of my favorite calls of our time together — an all new frequency radio/Journey experience to heal with energy through music and expand through the new channels or recordings, as well as some of my favorite pieces from previous programs. These broadcasts will be elevating and expansive beyond measure.
For those of you who love my musical frequency tracks and energy journeys, these calls will feel like heaven and both move and open MOUNTAINS of energy!
We will set aside time as a group to really travel deep into the energies of love and mastery, AND WOO, through journeys and tracks, on this incredibly special, fun, and powerful call.
We will come together to experience a tapestry of energies, based on where each one of you are on your journey. This will be a deep space for love and reception, allowing the seeds for miracles as well as reception and Integration, in a huge way!
And — For the First Time Ever During December…
Online Community
Access to Online Community Begins Immediately Upon Purchase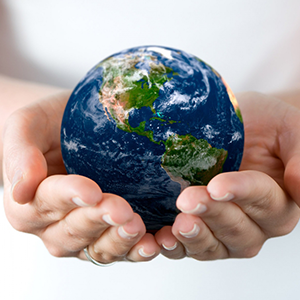 Jarrad has created a wonderful membership site specifically for this 12-day immersion!
You will be able to communicate with Jarrad, as well as other conscious creators, in what has become one of the most celebrated sites on the web!
Blog, post photos, get access to bonus material, and more!
This is FOR YOU! You get to meet and greet and feel supported by not just Jarrad, but by many fellow creators who have been in your shoes.
We will officially kick-off on December 3rd with our first live call and your first daily delivery! The membership site will go live that day, as well.
All bonuses will be available immediately upon purchase.


34 MP3s & 1 PDF
Total Runtime: 3 Hours, 56 Minutes
USA Today, #1 Bestselling…
The Answer is Energy Audio Book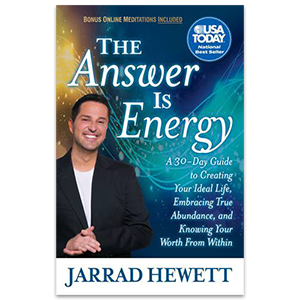 We know our best life is waiting for us to seize, but how often do we let our inner programming and the worn-out stories of our past crowd out our dreams and aspirations? We're continually looking for solutions, resources, and tools inside us to catapult our life into the stratosphere. The truth is, underneath all of our emotions, our stories, our scars, and even our limitations, we have the exact gifts and tools we need to create the life we've always dreamed of, right now!
How? By understanding our building blocks, re-training our energy (not just our minds!) and tapping into our own abundant well-spring of source of energy.
Each one of the thirty uplifting and frequency-filled chapters includes life lessons, stories, meditations, and real-life examples from Jarrad's own life as well as those he's helped shift into new paradigms of wholeness, wealth, new relationships, careers, healing, and love.
Jarrad's new book features practical guides and methods for shifting your thought patterns and ditching painful labels, as well as peaceful, healing meditations to end each chapter with nurturing and love.
Free yourself from doubt, blame, guilt, shame, obsolete belief systems, and the judgment of others as you learn about Energy, the Mind/body/spirit, and even the Universe in a whole new way!
Join Jarrad as you discover and unlock your own gifts and joy, all while learning to create the life you desire and fully experience that joy-filled living, every day!

2 MP3s & 1 PDF
Total Runtime: 40 Minutes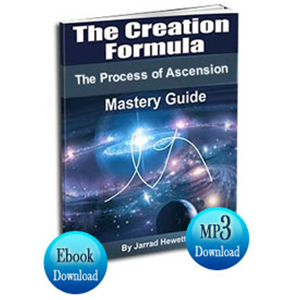 Complete with ebook and audio activations set to music and infused with the actual frequencies of the formula itself, you can begin working with specific frequencies, as well as learn the core of Jarrad's work in frequencies and how it birthed!
You will also receive the original hand drawn frequency chart!!
Here's how Jarrad describes the Creation Formula:
The Creation Formula is the process of expansion. I've often described it as a two-pronged, multi-dimensional frequency chart (Remember, EVERYTHING is Energy — therefore, EVERYTHING has a frequency) that balances energy while simultaneously activating the ability to consciously create.
The formula itself is comprised of multi-dimensional frequencies and symbols that activate dormant information within the energy field that works to balance energy fields, activate pituitary and pineal glands, and reprogram total consciousness in a way that accelerates and activates true abilities to consciously create (more about this on the free call!).
Think of your life as the product of millions and millions of frequencies — just like a symphony is the product of thousands and thousands of musical notes. This formula represents a giant tuning fork that vibrates through your entire energy system and tunes the frequencies so that the life you are experiencing is a match to the vibrational symphony you are offering forth with your subconscious thoughts, beliefs, and feelings — all while directing those subconscious thoughts, beliefs, and feelings into Love, Joy, etc.
This is the exact formula that I use in my own private and personal energy work each and every day.
Every hand-drawn symbol that comes with the accompanying E-book and remote healing audio walk through represents ingredients of this powerful formula and allows for transmutation and change in specific areas. These symbols have been used by Energy Masters, teachers, and students of all faiths and backgrounds, from across the globe, with amazing and miraculous results!
This amazing remote energy activation program also includes an audio session, where you will experience first-hand the amazingly powerful energy of the symbols as well as the meaning and invocations of the multi-level frequencies. In the accompanying E-Book, I will also speak to what the formula and symbols actually mean, as well as how to effectively tap into their energy — and subsequently, how to tap into the Full Power of You.
This includes The Original Creation Formula Audio Activation and Guided Walk-Through, The Creation Formula eBook — Complete with Symbol Guide, Complete Formula, and Actual Frequencies List.

19 MP3s
Total Runtime: 4 Hours, 56 Minutes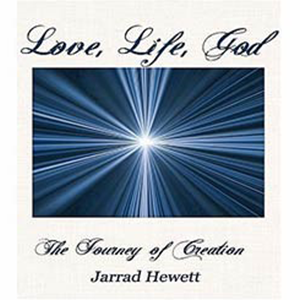 One of the most powerful and brilliant messages you'll ever hear, this special frequency encoded audio version of Jarrad's International Best-Seller contains some of the highest frequencies felt on this plane.
The text itself provides an awe-inspiring view of God, consciousness, and what it means to be alive.
It powerfully demonstrates the full potential of love and conscious creatorship in ways that will astonish, inspire, and leave you breathlessly moved.
No subject is off limits in this exploration of thoughts, energy, and the science that brings them together. Constant as the ever-present moment of now is our Source Self, and Love, Life, God fully illustrates that concept. Understanding how to reach and operate from that center are the keys to uniting and healing not just a fractured culture, but a fractured self.
By tapping into who we really are, we begin to see in life-altering ways that through our own actions, thoughts, beliefs, etc., just how our world (and our perspective of that world) has come into being. On this journey, Jarrad also shows in clear and irrevocable ways how to change the world through changing the Self.
You'll Get All of This:
20 Minutes of Daily Energy Work
12 Daily Deliveries from Jarrad
An All New Energy Album
New Musical and Silent Track Delivered Daily
The All New "Rainbow Connection" Energy Journey
Membership Site Blogs and Support
Daily Q&A with Jarrad
Live Calls
and More!
** EARLY BIRD Discount $147.00 —
Expires, Sunday December 6th at Midnight Pacific! **
You can start creating a Better Tomorrow, Right Now, by Giving Yourself the Ultimate Gift this Holiday Season!
Be the Change…
Pamper Yourself with Love, Joy, Support, and a Space to Grow, Love, and BE LOVED, and we move through these Energies and Into Our Hearts in Ever-Expanding Ways.
Discount: 97% Off
Total Value: $5,649
You Wealth Special Offer: $197
Early Bird Discount: $147
(Early Bird Discount Ends 12/06/20)
Add to Cart
30-Day money back guarantee**
**No refunds after Midnight Eastern, Thursday, December 3rd, 2020
About Jarrad Hewett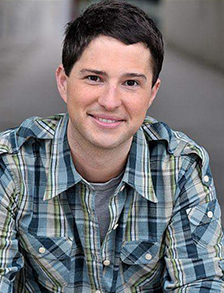 Jarrad Hewett is the bestselling author of Love, Life, God: The Journey of Creation as well as the co-author of the International #1 Bestseller, The Big E — Everything is Energy. Jarrad is a multi-dimensional energy expert who specializes in visionary teaching and remote healing energy work that allows reconnection and healing at every level of being. He is a bridger of consciousness, an awakener of souls, and a catalyst for high level vibrational change that has brought about quantum growth, abundance, healing, and instantaneous change and manifestation in the lives of millions of clients across the globe.
The transformational energy he channels brings about change that goes far beyond the 3D "reality" and opens the Self up to its truest and most connected experience of knowing Divine love at every level of being. His natural abilities to see and transmute all forms of energy have helped him bring about the highest forms of planetary evolution and spiritual awakening in the world today.
Jarrad has been heard on virtually every major network in America, including FOX, ABC, CMT, HGTV and more. His newest USA Today Bestselling Book, The Answer Is Energy: A 30-Day Guide to Creating Your Ideal Life, Embracing True Abundance, and Knowing Your Worth From Within is available in stores and online now.
*DISCLAIMER: The information on this site is not intended or implied to be a substitute for professional medical advice, diagnosis or treatment. Financial or life results vary with each individual and we cannot guarantee that you will experience results similar to the testimonials presented on any of our pages or any results at all. These products are not intended to diagnose, treat, cure or prevent any disease. Testimonials are true and correct, and we will verify them upon request and also provide statements of expected typical results (email: [email protected]); however, these statements or examples should not be viewed as promises or guarantees of results. Any statements have not been evaluated by the Food and Drug Administration. Results are affected by a number of factors over which we have no control. Please see extended disclaimer at bottom of this page.
IMPORTANT MEDICAL DISCLAIMER: The information on this site is NOT INTENDED or IMPLIED to be a substitute for professional medical advice, diagnosis or treatment. All content, including text, graphics, images and information, contained on or available through this web site is for general information purposes only. Please see a medical professional if you need help with depression, illness, or have any concerns whatsoever. WE DO NOT OFFER MEDICAL ADVICE, COURSE OF TREATMENT, DIAGNOSIS OR ANY OTHER OPINION on your conditions or treatment options. SERVICES OR PRODUCTS THAT YOU OBTAIN THROUGH THIS WEB SITE are for information purposes only and not offered as medical or psychological advice, guidance or treatment. Results shared are not typical. You may or may not experience anything from our sessions, the services provided by teachers, speakers and guests. Please consult a medical professional if you are experiencing illness, depression, anxiety, mood swings or any concerns whatsoever. These statements have not been evaluated by the Food and Drug Administration. These products are not intended to diagnose, treat, cure or prevent any disease.
AFFILIATE COMPENSATION NOTICE: You should assume that the You Wealth Revolution has an affiliate relationship and/or another material connection to the providers of goods and services mentioned on this page and may be compensated when you purchase from a provider. You should always perform due diligence before buying goods or services from anyone via the Internet or offline.
**REFUND POLICY: You Wealth Revolution appreciates and values all our listeners and speakers. As a show of our appreciation, we are happy to offer a 30-day Money Back Guarantee to our valued customers to better help them discover if a product will work for them. In the case of Jarrad Hewett's package, a refund is available within 30 days of purchase, or until Midnight Eastern December 3rd, 2020 (whichever comes first) after which his live program will have started. However, as a way to help show our speakers how much we treasure their knowledge and hard work, a refund can only be offered on one package per customer in a 90-day period. Multiple refunds requested by the same customer within 90 days will not be accepted. Should we notice a pattern of excessive purchases and returns, we reserve the right to remove such person(s) from our mailing list, block future purchases, and/or deny future refunds. Should the speaker's offer involve a personal session, the guarantee will be voided in the event that the session has been used. Should the speaker's offer include digital content, the guarantee will be voided, and no refund granted if more than 30% of tracks have been downloaded. We rely on your integrity as a You Wealth listener to honor each speaker's digital assets. Additionally, all requests for refunds should be submitted within the 30-day guarantee period. In the case of Jarrad Hewett's package, all requests for refunds must be submitted within the 30-day guarantee period, or until Midnight Eastern December 3rd, 2020 (whichever comes first). We appreciate and thank all our listeners for understanding and respecting this guarantee.
*SURVEY OF YOU WEALTH LISTENER RESPONDENTS: In a survey conducted in August of 2013 listener respondents were asked specifically "Has the You Wealth Revolution Event Helped You Have a Better Life?". Out of 1164 total respondents, 1097 people answered "Yes". Only 67 respondents answered "No". A total of 94.24% percent of respondents said this event helped them have a better life. A copy of this survey and our results can be emailed upon request by emailing [email protected].