Welcome to Beth Herndobler's Special Offer Page

IMPORTANT: Reserve Your Private Energy Session w/ Beth Herndobler

(Limited Spaces Available)
Does an Abundant Life Always Seem to Escape Your Grasp?
Could Your 'Energetic Body Blueprint' Be Creating Lack, Scarcity and Hardship?
Meet Beth Herndobler and the Shocking Discovery of a RAPID Integrative Soul Technology Clearing (IST)
…That's Creating Magnificent Results!
In this Special Offer from Beth Herndobler:
Clear your biggest blocks to financial success
Identify and clear the beliefs, ideas, stories, and patterns you're running that no longer serve
Identify and release your attachment to societal and cultural mores and judgments that are holding you back from living an abundant life
Identify and clear familial, ancestral and genealogical patterns of loss, lack, limitation, not-good-enough, not-gonna-get-it-right, not-gonna-happen-for-me
Have the experience of and receive exponential financial growth
How this Program Works and What You'll Receive!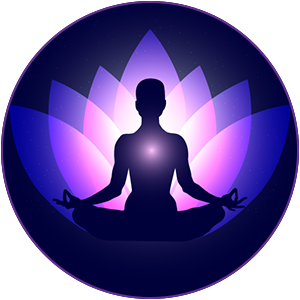 It is time to release the old that no longer serves so as to create space to receive what more is possible for us. Time to open to the greater expanded Light, Love and Truth that is You. To do this, to flow in the frequency of abundance with ease and grace, our four bodies — mental, physical, emotional, and energetic — must be aligned with each other and with the new 5D frequencies.
For that alignment to occur, we must release the deeply stored, outdated patterns, ideas, limiting beliefs, paradigms, trapped emotions and ancestral programming.
So many of us are loaded and encoded with pain, fear, loss, lack and limitation and all that has got to go to manifest abundance.
To assess the energetic alignment of your 4 bodies, consider this:
Do you feel like you are doing everything you can and working so hard to live an abundant life and yet that life always seems to elude you and be just out of reach?
Do you lack clarity as to what the missing piece is?
Do you drag yourself to the same old job every day because you "have to" and still there never seems to be enough money?
Do you have your own business and work hard but never surpass the point of bringing in just enough money to pay your bills?
Do you feel energized and inspired but then fear, doubt & worry creep in blocking your forward movement and expansion?
Do you have health challenges that do not abate no matter what you have tried?
Do you experience the same challenges and relationships that don't serve over and over and over?
Do you know you are intuitive and yet accessing your intuitive gifts so as to live your life on purpose remains elusive and just out of reach?
Creating Lasting Change Can Be Fast, Easy and Fun…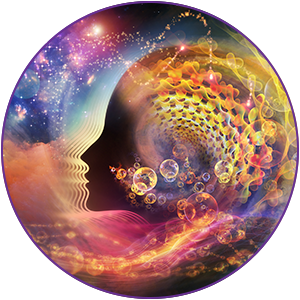 For you to align with an abundant frequency, for you to access and make full use of your intuitive gifts, there must be a shift out of the old to open to the new and receive. As uncomfortable as it can be in the moment, there must be a breakdown in order to create space for a breakthrough where transformational growth and expansion can occur. The concept is simple yet putting it into practice on your own is not easy.
No one can do the work for you and yet, having the right and proper guide and healer can be essential to doing the work with ease and grace. The breakdown can unleash floodgates of fear, terror even, that cause you to move into fight-flight or freeze mode, to retreat and cower in shadowy dark corners which may feel familiar and safe but actually keep you stuck and limit you.
Be Empowered — Align with Your Abundance Frequency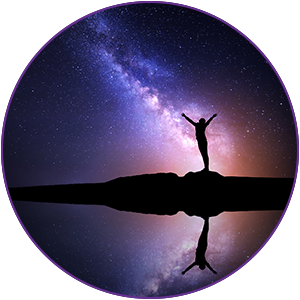 You need support to allow the breakdown and that is where Beth Herndobler comes in. Beth will guide you out of the dark shadows and into the light. Beth will guide you to recognize those old patterns, to clear, release and align your four bodies so you can flow in the new higher vibrational frequency of abundance and be empowered in alignment with the new Light Codes.
From this empowered position, you can tap into all you are here to be, do, have and create. Working with Beth will open you to a new state of ease and grace, where you celebrate and welcome the breakdown and the fear it brings up. The only way out is through everything you ever wanted is on the other side of that fear.
Are you ready to break down the old systems and realign your bodies to flow in the matrix and frequency of abundance?
Do you seek more fulfillment, joy and support in the relationships you have with family, your spouse or your friends?
If You Are Ready to Receive the Experience of Being Fully Empowered & Abundant in All Areas of Your Life, To Be Balanced, Harmonious and Happy Every Day, Then Working with Beth Is for You!
Beth Will Fully Support You as She Guides You to Live Your Life on Purpose and In Complete Balanced Abundance with Ease and Grace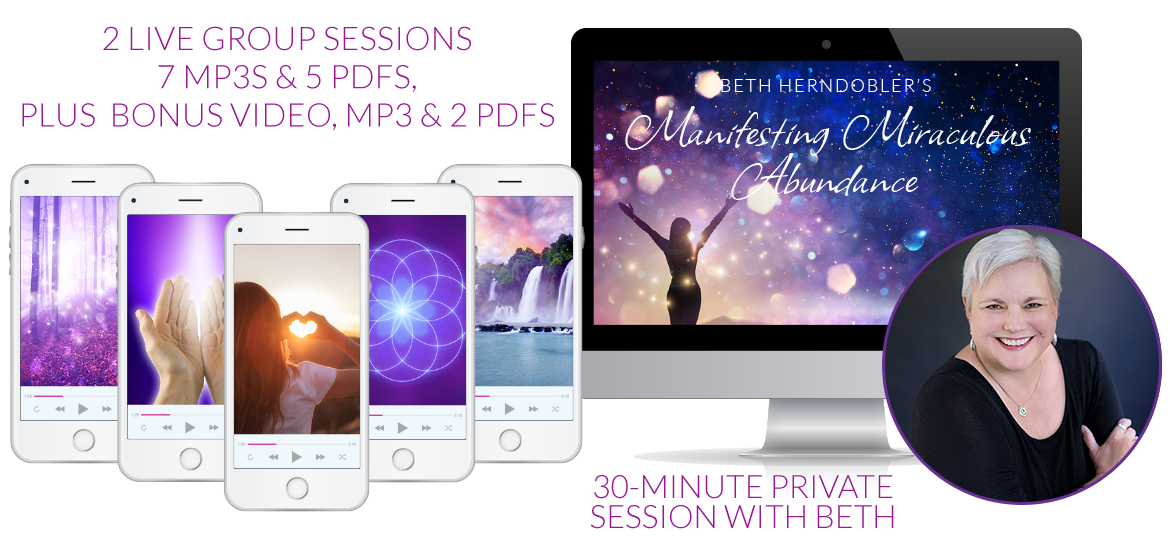 Value: $855
Via Webcast
Wednesday, December 9th, 2020 at
4:00pm Pacific / 5:00pm Mountain / 6:00pm Central / 7:00pm Eastern / 12:00am (Dec 10) GMT
Friday, December 18th, 2020 at
3:00pm Pacific / 4:00pm Mountain / 5:00pm Central / 6:00pm Eastern / 11:00pm GMT
Create Magnificent Abundance — Aligning and Anchoring in the New Light Codes
YOU ARE READY Because You Are Here!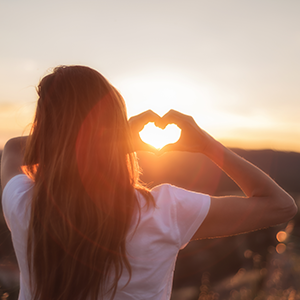 Join Beth and Other Heart-Centered Souls Ready to Be, Do, Have, and Create Magnificent Abundance. Live Your Life on Purpose in Alignment with the Truth and Light of You with Ease & Grace. What Have You Got to Lose but the Density that Does Not Serve?!!!
The Divine hears and receives everything you think and feel, whether you are conscious of this communication or not. This is especially true for all those ideas, stories, beliefs and patterns held so deeply that they are imprinted in your DNA through your ancestral lineage.
It is of the utmost importance to your expansion that you become conscious of what you are communicating to the Divine so that what you seek in this life and that which is in your highest interest is what you manifest.
Think of it this way: converting electricity into radio waves has transformed the way humans communicate with one another by way of unseen frequencies. At the push of a button, we can interact by voice, video, text or email with people all over the world and even in space. We are literally surrounded by frequencies. So too, based on the energy we transmit through our thoughts, desires and actual requests, the Universe responds. We must be aware of and vigilant about what messages we are sending to the Universe consciously and unconsciously and of what guidance they are transmitting in return. If you are focused on what you lack, on what is missing in your life, you are actually transmitting a negative vibration or request to the Universe.
In the Quantum Field we can reset and recalibrate your frequency to Flow so that you can receive the abundance that is your birthright.
In this workshop:
Learn how to mindfully shift your thoughts, words and actions so as to reset and activate your vibration to the level of Flow.
Learn how to develop a daily practice to support you moving forward to opening a direct line of communication between you and the Divine.
Learn how to activate and hear the guidance available to you in support of your unfolding, awakening and expansion into the abundant life of your dreams with ease and grace.
Give yourself the gift of this Live 2-part workshop and open the door to the life you are meant to live with love, laughter, joy, ease & grace. This workshop is so chock full of goodies you don't want to miss it!

Aligning with the New Light Codes: Magnetize Exponential Financial, Emotional and Physical Abundance

Wednesday, December 9th, 2020 4:00pm Pacific / 5:00pm Mountain / 6:00pm Central / 7:00pm Eastern / 12:00am (Dec 10) GMT

We all come to this life to learn, grow, heal and clear. We carry ancestral trauma, patterns, ideas, stories and beliefs. and then we pick up more from societal and cultural messages and programming. Each one of us and the world-at-large are being challenged to move into a new way of being and doing since the new 5th dimensional frequencies have been integrated into Mother Earth. We are each being called to live at the level of our highest expression where our gifts and potential are fully realized right NOW in this very moment. To do that, we must clear our stories, blocks, ideas, beliefs, patterns and stuck points. The fastest way to do this is in the Quantum Field, where any small shift of energy affects the entire field.

Join Beth for this special Energetically Infused 90-minute session where you will tap into the Quantum Field, learn about the energy of flow & discover how to clear, open, expand and flow into the abundant inspired life of your dreams and fulfill your destiny in alignment with the new Light Codes. You will learn the fundamentals of brain function and simple, easy-to-follow daily steps to realign, shift and open to the experience of a new reality of you.

LIVE Quantum Energy Lab (QEL) Q&A

Friday, December 18th, 2020 3:00pm Pacific / 4:00pm Mountain / 5:00pm Central / 6:00pm Eastern / 11:00pm GMT

In this QEL Q&A session, you can interact directly with Beth and ask any question about your energetic flow and where there is constriction around abundance. You may even receive one-on-one energy healing in the QEL. You may choose instead to ask your guides, your Higher Self, and your Celestial Team another question or simply what they want you to know at this time. The power of this QEL is the one-on-one interaction you get with Beth!
Course Materials Included:
5 Daily Practice Points PDF

Your daily activities must support transformation for it to occur & last. Using these 5 practices daily is a foolproof system to support transformation.

Understanding Your Four Bodies: The Body-Mind-Emotional-Energetic Connection PDF

An introduction to the Four Bodies and what is needed to maintain an open line of communication between you and each of your bodies.

Four Body Connection Quiz PDF

This quiz helps you assess and understand Your Relationships to each of the Four Bodies, physical, mental, emotional and energetic. The results of the quiz will help you discern where to focus your energy and efforts as we move through this course.

5 Steps to Move Through a Challenge PDF

Easy to follow process to surrender the struggle & open to the lesson, the gift, every challenge offers.

Intention Setting Exercise PDF

Learn how to craft empowering high vibrational affirmations that accurately reflect in present tense what you seek.

Value: $140
4 MP3s
Total Runtime: 1 Hour, 15 Minutes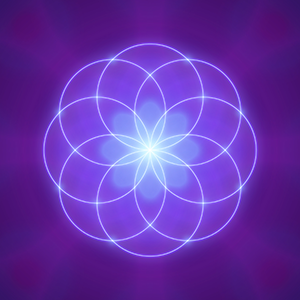 Enjoy Beth's Best Selling, Most Popular, Divinely Channeled, Energetically Infused Fibonacci Spiral Activations known as The Fibonacci Trilogy, plus as a bonus, you will also receive the Fibonacci Clearing & Spiral in the Meadow Activation!
There is no need to go it alone and work crazy hard to open, awaken and expand. Using these divinely channeled activations will take some of the load off of you. Scientifically, the term activation energy is defined as the least amount of energy required to activate atoms or molecules to a state in which they can undergo a chemical reaction — in other words the least amount of energy to SHIFT and CHANGE.
The principle of activation energy, of letting the work do the work, is at the core of Beth's activations.
These activations connect you to the Quantum Field where you experience the exponential expansion of the Fibonacci Sequence. Regular and repeated use of these Fibonacci Activations can help you reset your frequency to flow at the level of abundance with ease and grace. While this exponential expansion is available with use of the Fibonacci Activations, no guarantees can be made of each individual's experience and results — your individual experience and the results you receive depend upon your willingness to release what doesn't serve and open to what more is available to you.

Fibonacci Spiral in the 22nd Dimension

The first Activation in the Fibonacci Trilogy is a 20-minute activation downloaded to Beth from Archangels Gabriel and Michael and is quite potent and powerful and yet ever so simple to use.

The Fibonacci Spiral Activation will assist you in resetting your abundance frequency with ease and grace. All you have to do is allow yourself 20 minutes in a quiet comfortable space along with the willingness to surrender, release, open and shift. The Fibonacci Activation does the rest.

Fibonacci Activation in the Cave of Abundance

This Activation pairs perfectly with the other Fibonacci Activations. It is energetically infused with the expansive vibration of affluence so that you can tap into the frequency of abundant flow and prosperity.

Regular use of this Activation will assist you in moving beyond "just enough" to "more than enough" so that you have substantial reserves from which to give and serve. Allow yourself 20 minutes in a relaxed quiet setting to open to and flow in this energetically infused Activation of Affluence.

Fibonacci Palace of Abundance Activation

This is the 3rd Activation in the Fibonacci Trilogy. In this 25 minute Activation infused with both crystalline energy and the Fibonacci Sequence, experience a physical infusion of these powerful frequencies as you travel the golden grace-light path to the Palace of Abundance where you connect with Divine Mother, Archangels Michael and Gabriel and take your seat on your golden throne of abundance.

Your Wise-One Team will activate your heart light and a crystalline pyramid structure, a merkaba of abundance, is created for your up-leveling into the frequency of abundance. The creation of your own merkaba of abundance and the supercharged energy flowing in this activation makes this one of the most powerful activations in the Fibonacci Series. Repeated use of this Activation (and especially when used in conjunction with the 1st and 2d Activations in the Fibonacci Trilogy), you can expect to have exponential expansion of your ability to flow in the frequency of abundance and prosperity with ease and grace.

Fibonacci Clearing and Spiral in the Meadow Activation

This is the 4th Activation in the Fibonacci Series that clears density trapped in any of your bodies (mental, emotional, physical and energetic or spiritual) that opposes abundance and also lifts and carries you to a new vibrational frequency on the Fibonacci Spiral. It is energetically infused with abundance and prosperity and uses the powerful intention statement: I AM open to exponential expansion of abundance and financial prosperity now.

Regular use of this Activation will assist you in moving beyond not enough, almost enough, just enough to more than enough so that you have substantial reserves from which to give and serve. Allow yourself 12 minutes in a relaxed quiet setting to open to and flow in this energetically infused Activation of Affluence.
Value: $35
MP3
Runtime: 55 Minutes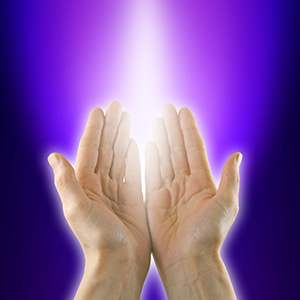 Grab your favorite crystal, stone or any piece of Mother Earth and join Beth, Archangels Raphael, Gabriel and Michael in this new process of deeply connecting with our beloved Pachamama, our beloved Mother Earth.
In this Activation we work in the 5th dimensional frequencies, where we connect with the Violet Flame Energy of Mother-Father-God and Source of All That Is. Receive New Light Codes through our connection with the life force energy of Mother Earth. As we ground into her energy, we experience a deepening of our own grounding, healing and expansion.
In this Activation you will share your light and love with Mother Earth as she works to heal from all that she is experiencing. And in this act of service, you will find and experience great expansion and empowerment of the truth and light of you.

Value: $35
MP3
Runtime: 57 Minutes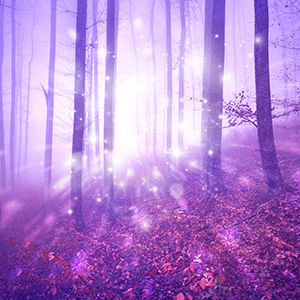 The journey through the holidays and into both a New Year and a new decade has brought with it the continued dismantling of old paradigms on the universal, energetic level.
Throughout this period, many will experience a "static" element in the external energy — feelings of overwhelm, outside energy intruding upon you, forgetfulness, stress and struggles with communication and the like.
All of this static is a result of the shift out of the old patriarchal energy and the move into the new higher vibrational frequencies.
Are you ready to embrace this up-leveling and release old patterns, energy and paradigms? Then join Beth for a powerful activation where you bathe in additional layers of protection and ground your structures (homes, cars, any rooms in which we practice, etc.) with the support of the trees and the divine light of Prime Source.
As you breathe through these moments of static and ground more deeply in this forest of light, you will feel and know that you are always protected, and these moments of disruption are temporary. In opening to receiving these new light codes and surrendering and releasing old density into Mother Earth for her own healing, we uplevel to the higher vibrational energy of 2020 and the exponential expansion of our own light bodies and Oneness with Source.

Value: $35
MP3
Runtime: 60 Minutes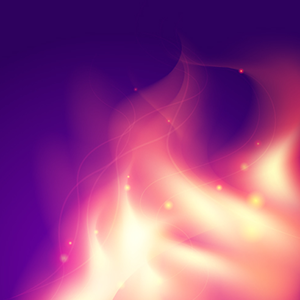 On the sacred grounds of this energetic bonfire, this Activation guides you to create space for all that is coming in 2020. From the numerological perspective, 2019 was the first year of a new 7-year cycle.
As we end this year of new beginnings, it is ours to clear away everything that is ready to be released and all that no longer serves.
Things old and new bubble up to the surface to get our attention including old connections and relationships that pop up not to begin again but for you to know what you know.
With our Sacred Energetic Bonfire and Release Activation, we visualize, see and feel ourselves being called forward as we release physical, mental and financial limitations, relationships that no longer serve, family patterns and obstacles to our purpose work. With the primary guidance and facilitation of Archangel Michael, gather with your ancestors, your lineage and all living beings willing to let something go today as you toss it all into the bonfire and move forward into what more is possible for you.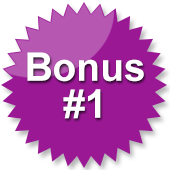 Clearing Your Meridians to Expand Your Flow
Value: $35
Video & PDF
Runtime: 18 Minutes
Everything is energy.
The source of all negative, dense, sticky, sludgy energy, and the emotional reaction thereto, is an adverse disruption of our energetic body and system.
Beth guides you through ways to release and clear negative energy that has become stuck in our physical body.
Note: An Instructional PDF is also included.
---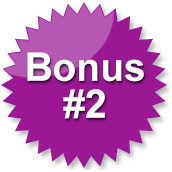 The Golden Waterfall Meditation
Value: $35
MP3 & PDF
Runtime: 17 Minutes
Joshin Kokyu Ho is a Japanese Reiki technique that can be used to open and cleanse your energy channels. It is also an excellent meditation for grounding and enhancing your connection to the Earth and all of Mother Nature.
Through this practice, you cleanse and strengthen the primary energy channel, through which prime Source energy flows in, through and as you.
Note: The Key Elements of Joshin Kokyu Ho: The Golden Waterfall Meditation PDF is also included.
Package A
Discount: 89% Off
Total Value: $1,170
You Wealth Special Offer: $127
Add to Cart
30-Day money back guarantee**
Includes everything in Package A, PLUS:
Value: $422
Via Phone or Skype
Regeneration Energetic Body Blueprint Scan, Clearing and Activation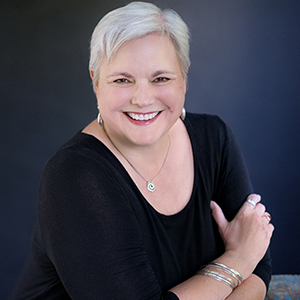 Enjoy a 30-Minute Private Session with Beth to Regenerate, Shift to Flow in the Frequency of Abundance, and to Anchor in the New Light Codes. With Divine guidance, Beth scans your energetic body and identifies blocks, stuck points, cords and hooks. Areas where the flow of your energy is restricted or blocked are cleared. Cords and hooks are removed. Your energetic field is activated to flow in harmony with the Divine light of all you are.
Sessions combine energetic downloads, healing work and Divine Guidance on what's next for you.
In these sessions, we focus on the identification of stored patterns of:
Loss
Lack
Poverty
Hardship
Adversity
Failure Consciousness
You can expect channeled guidance and divinely inspired energy work to support you in the shifts you'll experience during the session.
Package B
Discount: 88% Off
Total Value: $1,592
You Wealth Special Offer: $197
Add to Cart
30-Day money back guarantee**
**No refunds available after private session has occurred
Need a Payment Plan?
Second payment due in 21 days
---
Twelve (12) Months of Live Group Support —
Monthly Energy Healing Calls with Beth Herndobler
Via Webcast
First Saturday of the Month, Beginning After Your Purchase
12 Live Sessions
Join Beth on the First Saturday of Each Month Following Your Purchase!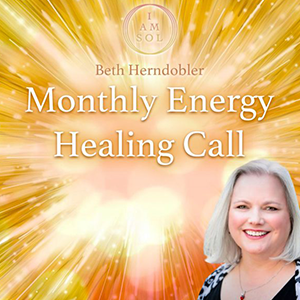 On the first Saturday of the month, Beth and the MEHC Tribe come together for energy healing, up-leveling and expansion in accordance with and as the Universe guides. As time allows and when the Universe directs, there is also on many occasions, a live follow-up Q&A where members get to interact with Beth for individual support and healing.
This special limited time bonus for 12-month access to Beth's MEHC is a $420 value and a wonderful opportunity to receive ongoing support in your awakening and ascension process.
For the past 3 years since being called to action by Archangel Michael, Divine Mother and Father, Beth has been hosting Monthly Energy Healing Call (MEHC) to assist folks in moving through the breakdown of all the old outdated patriarchal systems so that the human race and planet earth can heal. We are bearing witness to this breakdown and see it expressed around the globe as chaos, fear, anxiety, illness, poverty, massive power plays, climate change and needless, senseless violence. Share in the healing work of the MEHC Tribe so that you can release and surrender that which no longer serves to create space to open to and receive the light and magnificence of who you are and what you are here in this life to do.
The subject of each call will be guided by the Divine so that whatever each participant in the MEHC group needs at that time, whatever guidance and support is called for, will be delivered. You can expect to learn some things, receive tools that you can use to support you in the ongoing process of up-leveling your energy, and there will always be an energetically infused activation to shift your frequency to open to these new energies.
Join together with Beth, the MEHC Tribe and the Universe and experience how to open to these new 5D energies with greater ease and grace.
Note: Each 60-minute call will be held on the first Saturday of the month at 11:00am PDT.
Note: There will be a replay available if you are unable to attend live.
Testimonials
Praise for Beth's Monthly Energy Healing Calls (MEHC)
About Beth Herndobler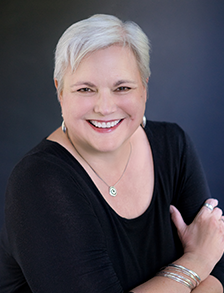 Beth Herndobler is a former Chicago prosecutor and complex tort trial lawyer. She put herself through college and law school in the '80s as a single mother having had her first child at age 18. Beth attended law school at a time when women only made up 10% of the class and she was the only teen mother. In 1984 when Beth graduated and began working as a prosecutor, women made up only 5% of the staff and these ratios continued when she later moved into private practice as a litigator. In short, Beth's experience as a lawyer was very masculine! Through the years, the calling she felt that there was more for her to do nudged her forward as she tried to find "the key" to her purpose work.
To that end, in her nearly 30 years as a lawyer, Beth also freelanced in a variety of management positions, creative endeavors (including starting an independent jazz record label), event planning and catering. It wasn't until 2011, at the age of 57, that she finally opened fully to what more she was here to be, do, have and create, quit the practice of law and moved to California to see what more was possible for her. It took that radical, terrifying move for Beth to open to the Divine Feminine waiting to come through her and to develop and deepen her lifelong connection with the Divine realm.
Only in the face of that bold move was Beth able to open to the psychic, medium, Intuitive Spiritual Counselor and Energy Healer that she is and always has been. Given all of Beth's years as a trial lawyer, and her ability to walk in both worlds, the "straight" and the "woo-woo", she is an accomplished and effective speaker. Her background, training and skills, combined with her rich and varied life experience, gives Beth a keen and unusual insight into the human condition and what it takes to move from where you are to where you want to be — living an abundant life on purpose with ease and grace.
*DISCLAIMER: The information on this site is not intended or implied to be a substitute for professional medical advice, diagnosis or treatment. Financial or life results vary with each individual and we cannot guarantee that you will experience results similar to the testimonials presented on any of our pages or any results at all. These products are not intended to diagnose, treat, cure or prevent any disease. Testimonials are true and correct, and we will verify them upon request and also provide statements of expected typical results (email: [email protected]); however, these statements or examples should not be viewed as promises or guarantees of results. Any statements have not been evaluated by the Food and Drug Administration. Results are affected by a number of factors over which we have no control. Please see extended disclaimer at bottom of this page.
IMPORTANT MEDICAL DISCLAIMER: The information on this site is NOT INTENDED or IMPLIED to be a substitute for professional medical advice, diagnosis or treatment. All content, including text, graphics, images and information, contained on or available through this web site is for general information purposes only. Please see a medical professional if you need help with depression, illness, or have any concerns whatsoever. WE DO NOT OFFER MEDICAL ADVICE, COURSE OF TREATMENT, DIAGNOSIS OR ANY OTHER OPINION on your conditions or treatment options. SERVICES OR PRODUCTS THAT YOU OBTAIN THROUGH THIS WEB SITE are for information purposes only and not offered as medical or psychological advice, guidance or treatment. Results shared are not typical. You may or may not experience anything from our sessions, the services provided by teachers, speakers and guests. Please consult a medical professional if you are experiencing illness, depression, anxiety, mood swings or any concerns whatsoever. These statements have not been evaluated by the Food and Drug Administration. These products are not intended to diagnose, treat, cure or prevent any disease.
AFFILIATE COMPENSATION NOTICE: You should assume that the You Wealth Revolution has an affiliate relationship and/or another material connection to the providers of goods and services mentioned on this page and may be compensated when you purchase from a provider. You should always perform due diligence before buying goods or services from anyone via the Internet or offline.
**REFUND POLICY: You Wealth Revolution appreciates and values all our listeners and speakers. As a show of our appreciation, we are happy to offer a 30-day Money Back Guarantee to our valued customers to better help them discover if a product will work for them. In the case of Beth Herndobler's package, a refund is available within 30 days of purchase, or until 11:59pm Eastern December 9th, 2020 (whichever comes first) after which her live sessions will have already begun. However, as a way to help show our speakers how much we treasure their knowledge and hard work, a refund can only be offered on one package per customer in a 90-day period. Multiple refunds requested by the same customer within 90 days will not be accepted. Should we notice a pattern of excessive purchases and returns, we reserve the right to remove such person(s) from our mailing list, block future purchases, and/or deny future refunds. Should the speaker's offer involve a personal session, the guarantee will be voided in the event that the session has been used. Should the speaker's offer include digital content, the guarantee will be voided, and no refund granted if more than 30% of tracks have been downloaded. We rely on your integrity as a You Wealth listener to honor each speaker's digital assets. Additionally, all requests for refunds should be submitted within the 30-day guarantee period. In the case of Beth Herndobler's package, all requests for refunds must be submitted within her 30-day guarantee period, or until 11:59pm Eastern December 9th, 2020 (whichever comes first). We appreciate and thank all our listeners for understanding and respecting this guarantee.
*SURVEY OF YOU WEALTH LISTENER RESPONDENTS: In a survey conducted in August of 2013 listener respondents were asked specifically "Has the You Wealth Revolution Event Helped You Have a Better Life?". Out of 1164 total respondents, 1097 people answered "Yes". Only 67 respondents answered "No". A total of 94.24% percent of respondents said this event helped them have a better life. A copy of this survey and our results can be emailed upon request by emailing [email protected].