Welcome to Tamra Oviatt's Special Offer Page

Are You Suffering from Pain, Struggle, Dissatisfaction, or the Feeling of Disconnection?
ALL NEW: Activate Your '12 Strand DNA Energies and Illuminate Your 'New Earth' Life!
…without Struggle, Confusion or Self Doubt!
Here's what you'll experience in Tamra Oviatt's special offer:
Sacred Activations to unplug from your limiting programmed belief systems
Clean out old programming and make room for new vibrational energies
Discover how to shift and become a conscious creator in your life
Disconnect from fear and take time for you — go inward and connect to your inner power
Be RELEASED of collective consciousness belief systems to be your best self
Escape from the Matrix by Clearing Negative Belief Systems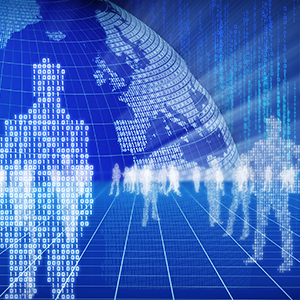 Humanity has been living under false pretenses and false belief systems for eons of time. They have lived with influential mind programs appearing as real, and emotions, reactions, and choices dominated by those programs.
Each has created one false reality after another. As a result of this false conditioned matrix, an overall feeling of unfulfillment has dominated the human experience for ages.
Every one of us has experienced it: The pain, the struggle, the dissatisfaction, the lack of joy, the feeling of disconnection, ill-health; we just have different names for it.
It's the Suffering That We All Are So Familiar With!
Embark on a Journey with Sacred Activations —
So That You Can FINALLY Start Enjoying Your Life!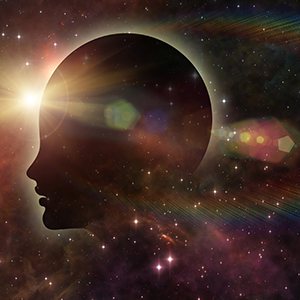 Tamra Oviatt works with the Masters to help clear the personal and collective subconscious.
You will find that you can change your life quickly and easily with the healing power of Sacred Activations.
Sacred Activations allows for the clearing out of belief systems of the subconsciousness of humanity so that as a planet we can live in abundance, love, and health, and all with beautiful relationships.
Thousands of people who use Sacred Activations everyday report major changes in their life quickly!
When one person disconnects from the collective consciousness, it disconnects tens of thousands more.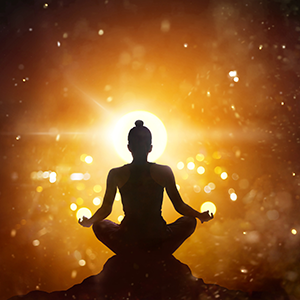 Sacred Activations works in the subconsciousness of humanity to clear negative belief systems, and in doing so, clears you of blocks that prevent you from realizing your true potential for wealth, love, and success and happiness.
Tamra plugs into God energy which provides the needed information to shift people instantly and permanently. Tamra was seeing visions of sacred geometry which would create instant healings even before she understood what sacred geometry was.
Many people have reported instantaneous healings from chronic and life-threatening conditions as well as limiting patterns and belief systems.
Living in 5D — It's Time for Us to Be Conscious Creators of Our Lives!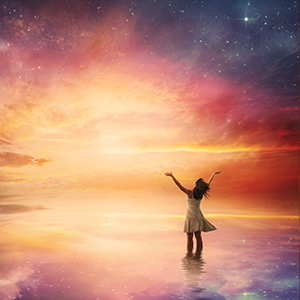 In the Conscious Creation Masterclasses, Tamra will take you on a journey; a journey to free your mind from the matrix, the elusive reality that it is programmed to create around you.
If you don't clear old beliefs and prepare yourself for the upgraded energies, the Ascension energies won't "stick".
These masterclasses support you in deleting the old programs and building a whole new foundation to receive and hold Ascension energies.
This Is the Ticket You've Been Waiting For…
Jump in Now and Get Ready for the Ride of Your Life!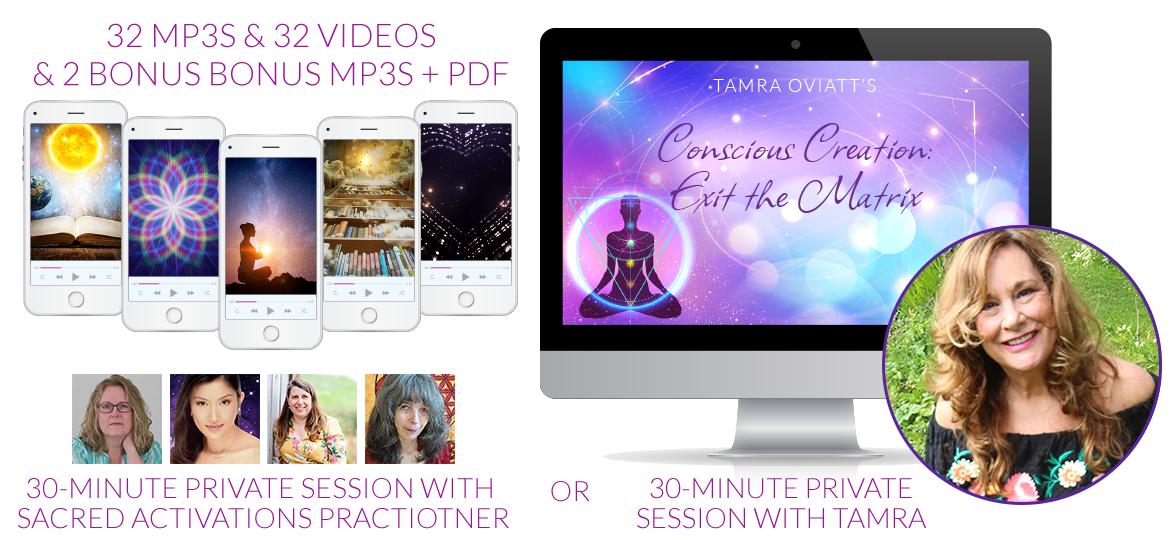 Value: $120
4 Videos & 4 MP3s
Total Runtime: 56 Minutes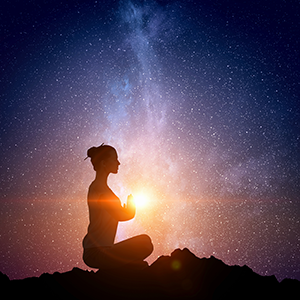 In the first two sections of this Masterclass series, Tamra will help you to dis-create a number of belief systems.
We believe in gravity. We believe when the apple falls from the tree, gravity will send it to the ground. But hundreds of years ago we were flying around, we were levitating, trees could get up and walk, people could walk on water because the subconscious belief system of gravity wasn't there.
Let's dis-create all those belief systems that are popping up in your subconscious mind and the collective subconscious, and in your genetics.
In the next session of this series, Tamra discusses the labels and boxes we put ourselves in.
We make ourselves worthy or unworthy by our title or our label. We need to unlabel ourselves and do what's right for us. Stop labelling yourself!
Tamra then runs the source energy for Labels and Boxes to clear all those belief systems.
In the fourth session, Tamra helps you to activate and create Peace, love, joy, happiness, health, and abundance.

Dis-Creating Belief Systems

Being boxed into Who are You? Christian? Spiritual? When you put yourself in a box, you start running those programs of what it means to be one or the other or whatever. We need to release being labelled and boxed.

Anti-Gravity

We are going to dis-create gravity belief systems — the belief that you can't walk on water, because you can. The beliefs you have about age, because that's gravity isn't it? The belief that trees can't walk. Let's start there and continue.

Labels and Boxes

How do you label yourself? My name is "blank and I…" what?

What's your box? What's your label? "I'm spiritual." "I'm a spiritual teacher." "I'm vegetarian. "I'm a meat eater." "I'm constantly broke." "I'm better than all of you."

Activate and Create

We need to activate something else because everyone is going to be really lost when their belief systems about the end of the world, or Jesus's second coming, and all those things that are dis-created… they're not going to know what to believe.
Value: $120
3 Videos & 3 MP3s
Total Runtime: 47 Minutes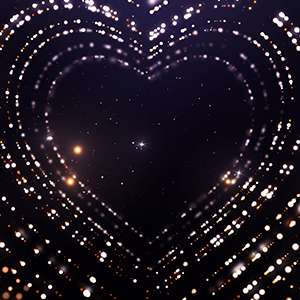 We are in a Matrix, and we can create anything that we put our energy into.
You do not have to have all of your belief systems totally shifted before you do it.
Your lack of belief in yourself is the only thing holding you back.
Wake up and be conscious now! The brain is a terrible master but also a wonderful servant. Teach it to serve you. You've got to watch what you think. We're here to create, not here to suffer.
Activations/Deactivations included in this series:
Transcending All Judgment
Planetary Judgment
Self-Judgment
Unmasked
Unmask Your Heart
Light Body
Bright Light
Amazing You
Pillar of Light
Knowing You Are All of This
You Are Incredible

Introduction

The Duality of this world is just falling apart; Tamra saw the fourth dimension that is heaven and hell. When you leave this world and go into the next realm, you either create heaven or hell for yourself depending on what you believe you deserve. It's all the same energy, it's all the same place: It's not separate at all.

Your Holodeck

In this video, Tamra conducts a guided meditation called "Your Holodeck" for the master computer that runs your life and your experiences. This is a very powerful guided meditation.

Unmasking

In this video, Tamra will also clear you of self-judgment and judgment of others and your beliefs around anyone judging you. This is going to change your life. Unmask Your Heart is a higher level activation of the original Unmasked activation. This one clears you of all fears. Nothing on or off this planet can harm you!
Value: $120
5 Videos & 5 MP3s
Total Runtime: 1 Hour, 7 Minutes
There's Nothing You Can't Create
You Are in Charge of Your Life
In this Masterclass, Tamra challenges you to create the life you desire by showing you how to take charge of your thoughts and bring in the things you desire most in your life now.
Tamra asks you to give yourself 30 days to listen and participate in this powerful series that shows you how to train your thoughts and move into the 6th dimension where you can instantly create!
Be the best you can be!

Everyday Gratitude

This segment is all about gratitude and gratefulness. Remember to distance yourself from the parts of your life that don't serve you. Allow yourself to open up to your inner peace, awakening and mastery.

What Do You Desire to Create?

Use this segment every day for the next 30 days. Spend a couple of minutes and write down six things that you desire to create in your life… better health, more clients, fun experiences, trips, whatever it is.

Manifesting

In this segment, Tamra shares an activation that will enhance your manifestation abilities. You will learn to increase your ability to manifest your desires while keeping your thoughts clear and positive.

I Am the Creator of My World

Tamra shares a powerful activation in which you will learn to become the creator of your life and your world. Use this activation over and over again.

You Are in Charge of Your Life

In this segment, Tamra challenges you to focus on one thing that you wish to create. She will help you to see the power you have within you to create anything. You can achieve anything when you recognize that everything you do, every single day, affects the whole.
Value: $120
3 Videos & 3 MP3s
Total Runtime: 38 Minutes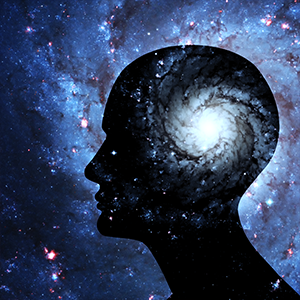 The majority of our lives are run by our subconscious programming.
In this series, Tamra will help you to collapse your subconscious programming and energetically reset the belief systems that keep you from living the life you dream of.
Through a series of activations and mediations, Tamra will help you to change the belief systems that no longer serve you.

Everything Is Inside of You

In this segment, you will receive a powerful activation to collapse the subconscious beliefs that no longer serve you. Everything you need is inside you.

Changing Your Belief Systems

Tamra will take you through a guided meditation to look at your life and accomplishments. Your life will be energetically reset so that you can rid yourself of belief systems that you do not need. This will allow you to accomplish all the things you wanted to do in this lifetime.

The Integration

In the third segment of his series, Tamra challenges you to integrate all of the teachings and insights from the previous segments. You have the power, knowledge, understanding and magic… inside you… to accomplish anything!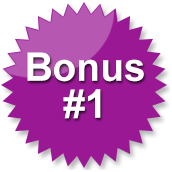 Healing in the Akashic Records
Value: $35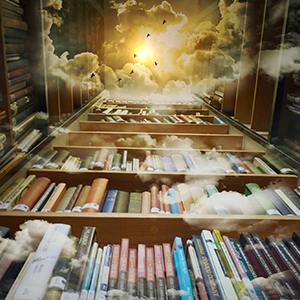 Tamra takes you on a guided meditation into the Akashic Records where you will be able to lay down on a healing table covered with Sacred Geometry light and crystals.
In this guided meditation you can focus on any emotional or physical healing that is needed at this time.
---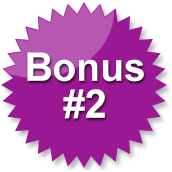 Past Life Regression
Value: $35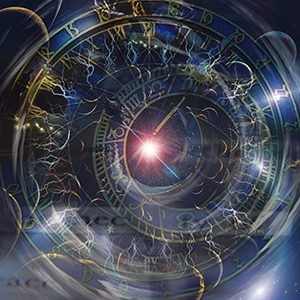 Go into the 7th plane of all that is, then you will be guided into the Akashic records where you will experience 3 past lives.
You will meet your council of twelve and release the traumas from that lifetime, freeing you in this lifetime.
Package A
Discount: 82% Off
Total Value: $550
You Wealth Special Offer: $97
Sold Out
30-Day money back guarantee**
Includes everything in Package A, PLUS:

Value: $120
5 Videos & 5 MP3s
Total Runtime: 1 Hour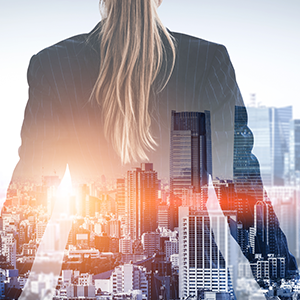 Learn to Live in the 5D, but remember, we still need to operate and function in the 3D.
We still have to show up in this 3D world, but we don't have to live there!
In this profound series of teachings, Tamra shares how to connect to the 5D and unlock yourself from the matrix. She also performs powerful clearings and healings that help you to become the conscious creator of your life.
Expand your light and flow into the Oneness that you are!

Dis-Allowing Judgment of Others

In this segment, Tamra discusses the challenges of living in 3D. Judgements of others do not serve you anymore. It's not about feeling weird, or better than, it's about accepting others where they are.

Dis-Creating Judgments Within

In this powerful segment of clearing and healing, Tamra helps you to dis-create the judgements we have within ourselves. Then she clears all timelines and parallel universes associated with them. Claiming your responsibility for all your creations and why you did them… for all of your reasons.

Becoming a Conscious Creator

In this segment, Tamra shares teachings for becoming conscious creators. It is time to create your peace, love, joy, and happiness. Allow this to become your eternal state at all times.

Just Be You

Take time every single day for total integration with your body, connecting into Mother Earth. Whatever it is, expanding your light will allow you to be in that flow of who you are in the oneness of who you are. It's important not to disconnect and run and hide.

Questions and Feedback

In the last segment, Tamra addresses insightful questions and provides feedback.
Value: $120
4 Videos & 4 MP3s
Total Runtime: 40 Minutes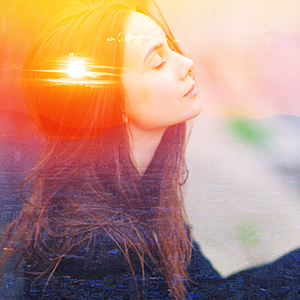 In this powerful Masterclass series, Tamra will collapse any subconscious programming around being a victim.
Each session in the series guides you through the processes, activations and deactivations for clearing all 4 levels of consciousness creation. In each of these levels, Tamra provides activations and deactivations. Whatever comes up for you and whatever activation you need, it will be running for you as you go through each level and beyond.
Learn how to take your power back!

Introduction

In this introduction to the series, Tamra describes the Levels:

Level 1: Life just happens to you, and you have no control
Level 2: You manifest
Level 3: You channel
Level 4: You are everything

Clearing Level I

Activations/Deactivations included but not limited to:

Victim/Victimizer
Karmic Loop
Self-Sabotage
Anger & Resentment
Hatred to the opposite Sex
Self-Judgment
Worthy
Playing it Small
Healthy Boundaries
Not Your doormat

Clearing Levels II & III

Activations/Deactivations included but not limited to:

Knowing you Manifest
Fear of Manifestation
Fear of your own power
Responsibility for your Creations
Being Seen
Why are you hiding
Self-creation
Honoring your family line
Needing protection from outside sources
Being a servant to anyone that wants to channel through you

Clearing Level IV

Activations/Deactivations included but not limited to:

Knowing you are everything
Clearing everything from the inside
Clearing everything within our relationships
Collapse programming about being the creator
Clearing trauma from past manifestations
Become the ultimate manifestor

Value: $120
4 Videos & 4 MP3s
Total Runtime: 58 Minutes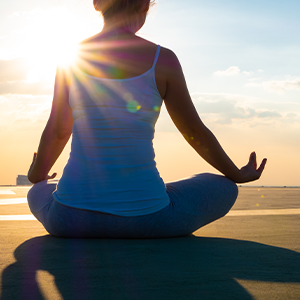 Throughout this series, Tamra will help you to bring source energy into your body. She runs a wide range of Activations and De-Activations that include, but are not limited to, the subject of bringing in source energy to heal yourself and let go of subconscious programming around dis-ease.
Where you focus, what you focus on, and what you give power to is so important. So, if you tell your body it is healing, it's full of joy, full of happiness — it will start doing that, including regeneration of cells, body muscles, ligaments and everything. Send your body love, love, love.
Activations included in this series:
Christ Consciousness
Mary Magdalene
Mother Mary
Fruits of Life
Tree of Life
Godspeed
The God Code
Hatred and Anger
Anger and Resentment Towards God
Organ rejuvenation
Golden Heart
Gut, Heart Braun
Fruits of Life
Flow of Life
Cell Rejuvenation
Octarian Laser Light
The Eyes Have Them
De-Activations included in this series:
Disconnect from Disease Consciousness
Sickness Severs Me
Hatred and Anger Towards Men
Hatred and Anger Towards Women
Family Constellations
Cast Systems Family
God Hates Us All
Suffering is a Virtue
Damsel in Distress
Cancer Free
M.S Free
Joint Pain
Broken Heart
Heart Strings

You Are Not Going to Die Unless You Are Supposed To

Collapse the disease consciousness. With this deactivation Tamra starts with the coronavirus. The fear is a program, so let it go. When you plug into the program you receive that program, so just don't plug into it. Go inside and let source energy do the work of clearing this out of the collective consciousness.

Collapsing All Belief Systems Around Disease

This class is about collapsing all the belief systems around disease. Any diseases or problems we have in our bodies are influenced by the belief systems we have. Each of us can regenerate and recreate. The only thing stopping it is allowing yourself to do that.

Collapsing Genetic Belief Systems

Collapse all subconscious belief systems that you may have, that you are aware of or not aware of. They run in your genetics, they run in your family, in your town, your religion and in your country.

Life's Video Game

In the close of this series, Tamra summarizes the reason for life and gives a brief explanation about the game of life and the power within you. Everything is inside of You. Joy. Happiness. Abundance — Life Flows.

Value: $120
5 Videos & 5 MP3s
Total Runtime: 51 Minutes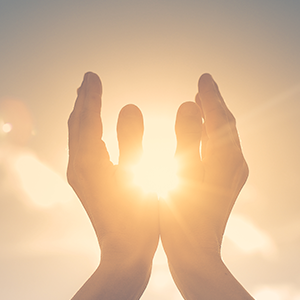 Spiritual and Financial Abundance are all about where you put your energy and your thoughts. There are so many belief systems that tell you "Money is evil", and "You shouldn't have money!"
A lot of us are really afraid to use our manifestation power because we're afraid of what we're going to create. Fear of our creations will stop us more than anything.
In this series, Tamra helps you to overcome those belief systems and help you to value yourself and your time. She also performs several powerful activations and deactivations to heal your heart.
Some of the Activations and De-Activations included, but are not limited to, are:
Feeling Worthy
Trauma
Attracting Narcissists
Spiritual Ego
Healers Power
Healers Block
Are You a Martyr?
Bleeding Heart
Victim/Victimizer
Self-Sacrifice
Shaman Beliefs
Un-Masked
Poppy Syndrome
Self-Care
Put Yourself First
More Money Means More Responsibility
Glass Ceiling
Old/New Paradigm
Collective Church
Being Seen as a Teacher
Money Is Money
Money Is Energy

Introduction

In this segment, Tamra discusses the challenges of living in these challenging times. She invites you to imagine — how you can download anti-viral software onto the PC that is YOU, and just watch what happens.

Valuing Yourself

In this powerful segment of clearing and healing, Tamra helps you to dis-create the judgements we have about money, and to not be afraid of our manifestation power simply because we're afraid of what we're going to create.

We Are Not Victims

We are not a victim as a World or a Country — we are the creators of all of it. Your job is to heal your hearts, wherever you live because it will affect everyone else around you.

Collapsing the Subconscious Programming of Victimhood

In this segment, Tamra asks you to go back into the overwhelm, the blame, the victimhood, the "I'm not enough" etc. She will then help you to collapse the subconscious programming around that.

What Do You Want to Create?

In this segment, Tamra will guide you through a powerful visualization to help you create the life you want along your timeline. Imagine, go into your mind, and think about what it is you want to create.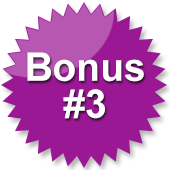 A Practitioner's Guide to Messages in the Akashic Records
Value: $35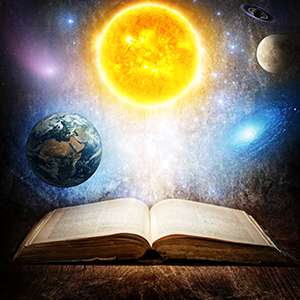 This is the first of three book transcriptions of Tamra's Classic Akashic Practitioner Training course, which is required to become a certified Sacred Activations Akashic Records Practitioner.
This book is from three, two-day courses that Tamra held in the Fall of 2018.
Each of these three sections are taken from the two days of each of the weekend classes. Students from all around the world attended these classes and each of them gained extensive knowledge of the Akashic records and how to use them.
Package B
Discount: 86% Off
Total Value: $1,065
You Wealth Special Offer: $147
Sold Out
30-Day money back guarantee**
Includes everything in Packages A and B, PLUS:
Value: $250
Via Phone or Skype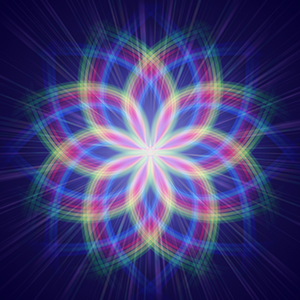 Tamra has personally trained a group of talented and experienced Sacred Activation Master Practitioners and Master Akashic Records Practitioners to provide 30-minute private sessions.
These practitioners will provide Akashic Records Readings and/or Sacred Activations within these sessions.

United States, Mountain Time

Dawn Livingstone

Qualifications: Sacred Activations Advanced Practitioner, Sacred Activations Master Practitioner, Akashic Records Practitioner, Galactic Akashic Records Practitioner, Medical Intuitive Practitioner, Advanced Practitioner Teacher and Master Practitioner Teacher

Manila/Singapore/HK Time (GMT+8)

Teresa Garcia

Qualifications: Sacred Activations Practitioner, Conversational Hypnosis, The Millennium Method, Access Consciousness, Infinity Star Grid System, Arcturian Resonance Healing, Arcturian Light Healing, Arcturian Reiki, Empowered Energetics and Gaia Reiki

Australian Eastern Daylight Time

Amanda Erskine

Qualifications: Sacred Activations Master Practitioner, Akashic Records Practitioner, Master Akashic Records Practitioner, SA Medical Intuitive Training, Sacred Activations for Children Training

Central European Time

Zarah Zyankali

Qualifications: Practitioner, Sacred Activations Master Practitioner, Mastering the Masters, Medical Intuitive, Akashic Records Practitioner, Akashic Master Practitioner, Galactic Akashic Records Practitioner, Sacred Blueprint Training, Teacher, Master Teacher
Package C
Discount: 85% Off
Total Value: $1,315
You Wealth Special Offer: $197
Sold Out
30-Day money back guarantee**
**No refunds available after private session has occurred
Includes everything in Packages A and B, PLUS:

Value: $500
Via Phone or Skype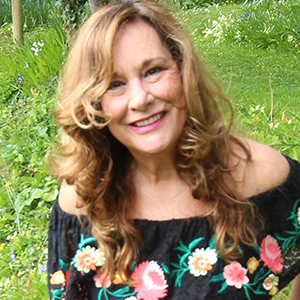 Tamra's private power sessions have the capability to revive your energy, shift your unwarranted beliefs, and transform your reality.
Through this experience, Tamra inspires you to awaken to a level of readiness that empowers you to be an agent of your own transformation.
A private power session with Tamra gives you a thorough understanding of your personal relationships with your environment and experiences. A session will help you identify significant patterns in your life, and your strengths and abilities.
These sessions are so intense one will notice changes within a few weeks or even right away.
Through the study of Sacred Geometry, we have the option to live in alignment with the Sacred Laws of Creation and bring healing to our lives with a deep reverent connection to each other and the greater cosmos. Tamra's Sacred Activations and a power session activate this alignment, allowing you to manifest your needs and desires to live a fulfilling life. Whether you deal with emotional, physical, or spiritual challenges, you will discover that with Tamra you will find you've changed for the better.
Tamra will be providing Sacred Activations as well as Akashic Records Readings in her sessions.
Package D
Discount: 81% Off
Total Value: $1,565
You Wealth Special Offer: $297
Sold Out
30-Day money back guarantee**
**No refunds available after private session has occurred
---
Meet Your Unicorn and Dragon
4 Videos & 4 MP3s
Total Runtime: 1 Hour, 22 Minutes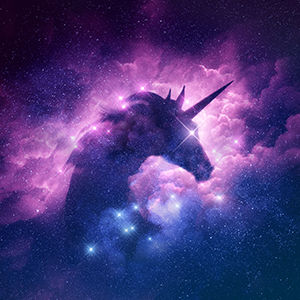 In this guided meditation series, Tamra will take you into the Akashic records where you will be able to connect with your unicorn and your dragon, even your mermaids, fairies, and elves!
Connect to those beautiful beings that are always around us and supporting us.
Part One

In this introduction video, Tamra shares a personal story based around the thought pattern of letting people drain your energy. The world is going through something right now and we need to stay in our power, and not be a doormat.

Part Two

This is a Guided Meditation to meet your Unicorns and Dragons. We are going to take the elevator up into the Akashic records where we will receive some activations and meet and communicate with our Unicorns and Dragons. The Dragon is the representation of power and the Unicorn is the magic, and here we can combine the two. You can use this anytime you want to talk to your Unicorn or Dragons. You can also ask them for help and assistance.

Part Three

A message from the Unicorns and Dragons: They are not your Gods, they are here to serve you. Nothing outside of you are your Gods, ALL power comes from within.

You will receive the "Activate Your Unicorn Horn" activation, a very high vibrational activation expanding your consciousness and awareness of the magic all around you, to activate the magic within you and lining up your vibration to create magic yourself. You will get to take a ride on your Unicorn and/or Dragon and be taken to anywhere in the world.

Other activations included but not limited to:

Magic of the Unicorn Land
Activate Your Dragon Power
Dragon Flame

Part Four

Participants of the webinar share their experiences.
About Tamra Oviatt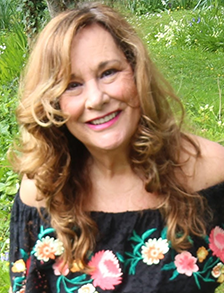 As the founder of Sacred Activations, Tamra Oviatt is a keynote speaker, visionary leader, best-selling author of six books, winner of the International Bestseller Publishing Award, and sought-after teacher. Since receiving her first activation from Lord Metatron, over a hundred thousand people around the globe have experienced Sacred Activations. Tamra has also trained over 400 practitioners worldwide who use this powerful modality in their own practices.
This unique and powerful healing modality was given to Tamra by God, beginning in Scotland's Rosslyn Chapel, and is one of the most powerful and transformational modalities available today.
Tamra has always had the gift of healing. From an early age, when she laid hands on her dying cat, only to find it completely healed the following morning, she has always felt the call to be a healer. Yet her transition into this had its own long and sometimes very confusing path.
In the years prior to receiving this modality, Tamra kept following sacred direction to take specific trainings in a wide range of modalities from hypnotherapy to Theta healing. Each time she completed a training she would hear that this was only for her own training and was not what she was meant to do.
Beginning with only three activations, there are now over three hundred activations that have been gifted to her from God, the Ascended Masters, and Angels. With Sacred Activations, Tamra now works to bring healing to the planet. As she says, "When we heal ourselves, we heal the planet".
In the years that this modality has been present, it has become internationally renowned with (as of late 2019) practitioners and teachers in over 20 countries around the world. New clients and students are being led to, or introduced to, this powerful, life-changing modality on a daily basis.
Working in the subconsciousness of humanity, Tamra teaches others to do the same, thus shifting thousands and even hundreds of thousands of people at a time. Tamra believes that everyone deserves to live a life of joy, happiness, and wellness. It's to this end that she helps countless people the world over to transform themselves and their lives forever.
Tamra's ultimate mission is the realization of world peace by helping individuals unplug from the many negative, self-defeating collective consciousness belief systems while plugging into the unconditional love of pure Source energy and the activation of the soul presence.
*DISCLAIMER: The information on this site is not intended or implied to be a substitute for professional medical advice, diagnosis or treatment. Financial or life results vary with each individual and we cannot guarantee that you will experience results similar to the testimonials presented on any of our pages or any results at all. These products are not intended to diagnose, treat, cure or prevent any disease. Testimonials are true and correct, and we will verify them upon request and also provide statements of expected typical results (email: [email protected]); however, these statements or examples should not be viewed as promises or guarantees of results. Any statements have not been evaluated by the Food and Drug Administration. Results are affected by a number of factors over which we have no control. Please see extended disclaimer at bottom of this page.
IMPORTANT MEDICAL DISCLAIMER: The information on this site is NOT INTENDED or IMPLIED to be a substitute for professional medical advice, diagnosis or treatment. All content, including text, graphics, images and information, contained on or available through this web site is for general information purposes only. Please see a medical professional if you need help with depression, illness, or have any concerns whatsoever. WE DO NOT OFFER MEDICAL ADVICE, COURSE OF TREATMENT, DIAGNOSIS OR ANY OTHER OPINION on your conditions or treatment options. SERVICES OR PRODUCTS THAT YOU OBTAIN THROUGH THIS WEB SITE are for information purposes only and not offered as medical or psychological advice, guidance or treatment. Results shared are not typical. You may or may not experience anything from our sessions, the services provided by teachers, speakers and guests. Please consult a medical professional if you are experiencing illness, depression, anxiety, mood swings or any concerns whatsoever. These statements have not been evaluated by the Food and Drug Administration. These products are not intended to diagnose, treat, cure or prevent any disease.
AFFILIATE COMPENSATION NOTICE: You should assume that the You Wealth Revolution has an affiliate relationship and/or another material connection to the providers of goods and services mentioned on this page and may be compensated when you purchase from a provider. You should always perform due diligence before buying goods or services from anyone via the Internet or offline.
REFUND POLICY: You Wealth Revolution appreciates and values all our listeners and speakers. As a show of our appreciation, we are happy to offer a 30-day Money Back Guarantee to our valued customers to better help them discover if a product will work for them. However, as a way to help show our speakers how much we treasure their knowledge and hard work, a refund can only be offered on one package per customer in a 90-day period. Multiple refunds requested by the same customer within 90 days will not be accepted. Should we notice a pattern of excessive purchases and returns, we reserve the right to remove such person(s) from our mailing list, block future purchases, and/or deny future refunds. Should the speaker's offer involve a personal session, the guarantee will be voided in the event that the session has been used. Should the speaker's offer include digital content, the guarantee will be voided and no refund granted if more than 30% of tracks have been downloaded. We rely on your integrity as a You Wealth listener to honor each speaker's digital assets. Additionally, all requests for refunds should be submitted within the 30-day guarantee period. We appreciate and thank all our listeners for understanding and respecting this guarantee.
*SURVEY OF YOU WEALTH LISTENER RESPONDENTS: In a survey conducted in August of 2013 listener respondents were asked specifically "Has the You Wealth Revolution Event Helped You Have a Better Life?". Out of 1164 total respondents, 1097 people answered "Yes". Only 67 respondents answered "No". A total of 94.24% percent of respondents said this event helped them have a better life. A copy of this survey and our results can be emailed upon request by emailing [email protected].