Welcome to Sheila Gale's Special Offer Page

Are You Tired of Feeling Fearful and Anxiety Ridden Every Day?
Discover How to Get Better Sleep, More Energy, and Increased Access to a Deeper Soul Connection Now
…Began to shift within me… I feel such a shift in my being! It's a confident, empowering feeling. — Michael Armstrong, California
With Sheila Gale's Custom Created Soul Connectors, experience:
Deeper Clarity and Intuition
Increased Access to Universal Knowledge
Better sleep
Calmer pets
More energy
Neutralization of cell and microwave EMF output
Less Fear and Anxiety
Continuous conversion of negative energy to positive energy
Magical High-Frequency Tools that Create Balance and Flow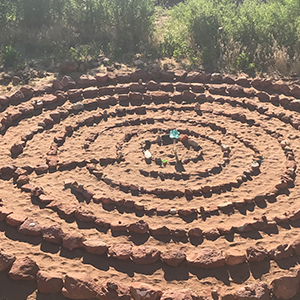 Through 100% divine guidance Sheila Gale creates powerful, hi-vibe energy tools and jewelry to assist you in your awakening.
We all need to get back to Nature, to go within. This is like having Nature with you at all times, maintaining that calm, delicious Nature flow and balance.
Sheila's art has magical, positive energy, infused, imbued, and soaked in vortex energy from her Labyrinth/Healing Circle at the base of Courthouse Butte on Sedona's Ley line.
Soul Connectors' do exactly that. They connect you to your highest Self, your Soul, and work as a catalyst for your awakening. The higher frequencies are contained in each piece using Sedona vortex crystals, Herkimer diamond and the rarest of healing superconductor crystals, Andara, from the collection of Lady Nellie. They are bathed in Solfeggio Gaia Healing Earth's Frequency 7.83hz Music (Schumann Resonance). Non-toxic resin, healing copper, gold, silver and the highest quality crystals. Each piece is programmed and infused for healing and manifesting abundance.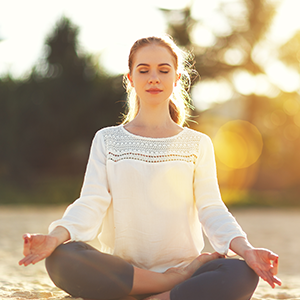 Orgone energy occurs when crystals and metals are combined under pressure.
Adding resin, metals & crystals together with the correct ratio, this Orgone energy is proven to transmute negative energy into positive. Not only do these pieces help you, they help the space around you to clear toxic EMF's from cell phones and wi-fi.
Sheila intuitively chooses your piece, as each is a one of a kind, created and intended for you. They are made with unbounded love, joy, theta healing, heart awakening and countless blessings.
The Creation Process
Energized by the Vortex Energy with the Intention for Your Life to Thrive
Each product is created on the Sedona Ley Line, and Courthouse Butte Vortex. They are hand made by Sheila and are all one of a kind. Each crystal is cleaned and cleared with Himalayan salt, then energized by the Sun surrounded by 5 Andara Crystals.
They then sit inside Courthouse Butte Labyrinth to be further energized by the Vortex energy with the intention for your life to thrive.
All Soul Connectors contain Andara crystal, Sedona vortex crystal, volcanic Basalt from Mt. Shasta, and Peridot from Arizona's Apache Reservation.
All contain some of these powerful crystals and metals including Tourmaline, Malachite, Fluorite, Amethyst, Labradorite, Rose Quartz, Citrine, Lapis, Thulite, Hematite, Shungite, Red Jasper, Petrified wood, and other Quartz crystals. Sheila hand wires and wraps Sacred geometry symbols using copper, silver, brass, or silver-plated wire, then adds 12 Karat gold dust. The finest nontoxic resin is used with no VOCs (volatile organic compounds).
100% Divinely-Guided Creations for YOU!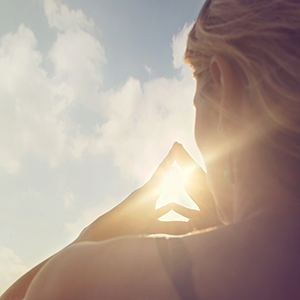 When Sheila works and plays, she is in an altered state, allowing Spirit to guide her 100% to make these pieces to assist humanity in awakening. They are harmonized with beautiful 963Hz music and the Schumann Resonance 763Hz Solfeggio frequency.
In the final phase they are placed in the center of Courthouse Butte Labyrinth for 24 hours where they are charged in the healing, manifesting energies of Sedona's Ley line and vortex.
Sheila spends 4 to 5 hours over a 2 to 3-day period to create each piece.
Using Theta Healing, Deeksha Blessings, and All Her Love, Sheila Holds the Intention for You to THRIVE in Joy with More Love Than You Can Imagine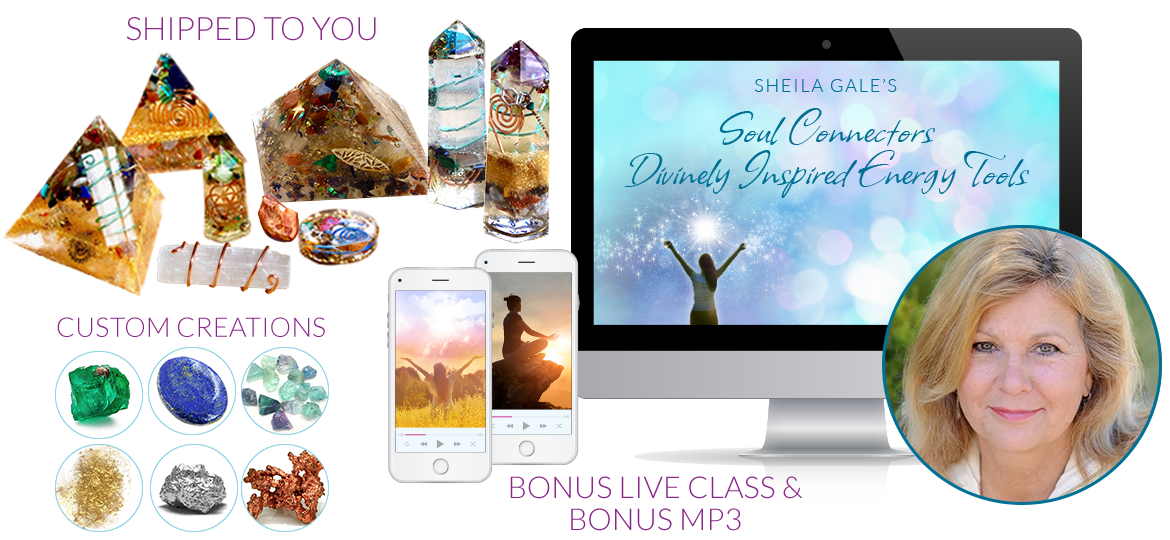 Value: $128
** Physical Item Will Be Shipped **

This Special Bundle Offered Through You Wealth Includes a Pocket Guide and a Selenite Mini Amplifier
Pocket Guide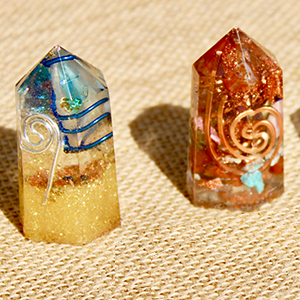 Containing the healing power of the obelisk shape, these pocket guides are designed to be carried with you throughout the day.
The shape taps into the grounding and healing energies of Mother Earth, amplifying harmony while transmuting negative, stuck energies. Filled with crystals and metals, these orgonite pieces are extremely powerful, despite their size.
By carrying them around with you, you gain protection, healing, and enhanced soul connection.
Selenite Mini Amplifier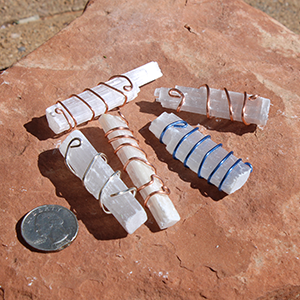 Selenite has special properties to clear negative energies from other gems and crystals. By elegantly wrapping it with wire, Orgone energy is created to amplify the Selenite's abilities.
Its size is perfect for carrying it around with you in your pocket or setting it next to other crystals. Selenite also assists with mental clarity, intuition, and psychic development.
It is known as the crystal of Angels and believed to aid in the connection to the Divine.
It can be used to connect to your higher self and inner soul. In addition, selenite is great for balancing the seventh chakra to enable a greater understanding of our connection to the universe and the notion that we are one with the entire Divine creation.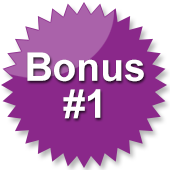 Blueprint for Joy
Value: $66
MP3
Runtime: 1 Hour, 14 Minutes
Sheila's Blueprint for Joy provides an in-depth road map that will assist you in living a full, and joyful life.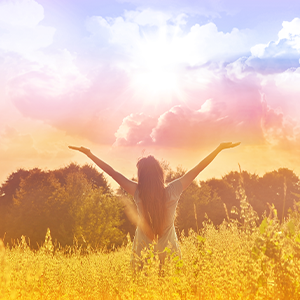 As you listen you may experience these benefits:
Learn how to live in 100% Faith
Learn to love yourself
Begin living free of fear
Learn to manifest with ease
Become happy for no reason
Enjoy better physical and mental health
Experience Sheila's heart-centered teachings and meditations. She shares a powerful exercise that completely changed her life where she came to embrace the importance of allowing whatever happens and experiencing life in child-like wonder!
---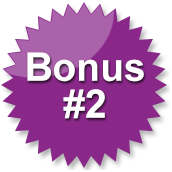 60-Minute Live Group Call with Sheila
Value: $125
Via Phone or Webcast
Wednesday, May 27th, 2020 at
11:00am Pacific / 12:00pm Mountain / 1:00pm Central / 2:00pm Eastern / 6:00pm GMT
Awakening Through Nature: Live from Sedona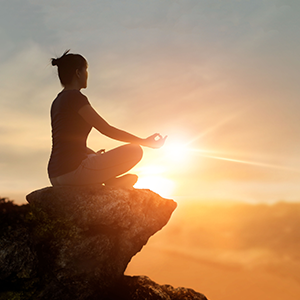 Something happens when we spend time in Nature. We feel calm, good, and satisfied because we are entering the harmonious frequency of Nature's resonance.
The more time we spend in Nature, the better and better we feel. We feel satisfied. Our mind chatter ceases. We can hear what our intuition is saying. What next to do, reveals itself. Creativity pours out of us. There are no problems.
Join Sheila for a powerful gathering of community and love as you Awaken Through Nature!
With Sheila as your guide you will learn:
How we became completely disconnected with our relationship with Mother Earth
Simple ways to re-connect
Realize the powerful healing energies and properties offered in Nature
How time in Nature will shift your frequency the more time you spend with her
Three things you can do daily in Nature (no matter where you live) that will help your awakening
With This Option, You Will Receive:
1 Pocket Guide
1 Selenite Mini Amplifier
BONUS: Blueprint for Joy MP3
BONUS: 60-Minute Live Group Call
Option 1
Discount: 70% Off
Total Value: $319
You Wealth Special Offer: $97
Shipping: $9 US / $18 International
Sold Out
**No refund available after custom item/s are created


Value: $302
** Physical Item Will Be Shipped **

A Beautiful Energy Amplifier!
Giza Pyramid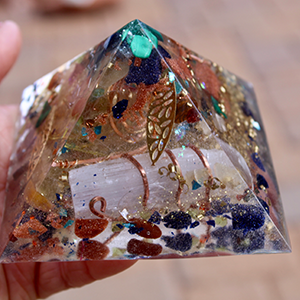 At the spiritual level the Giza pyramid is a symbol for the integration of self-and soul.
The base of the pyramid stands for the body, the sides represent the spiritual attempts, and the top point symbolizes the harmonious union of the human with the 'higher self'.
The Giza-Style slope is related to the heart center and is associated with grounding energies. They can be great for focusing energy inside for growing plants, relieving pain, and more.
These pyramids are also known to generate negative ions.
Negative Ions help to reproduce and repair body cells. They're transmitted into the body through the air and are circulated by the blood.
Too many positive ions (the result of air pollution) can cause depression, and ultimately, dis-eases. In addition, they are believed to have a generally balancing effect on the body's electromagnetic field.
This is greatly enhanced if the materials used are gold or copper. Therefore, this pyramid can assist in transmuting EMF, protect against pollutants, ground your energy, and connect you to your heart-centered soul.
With This Option, You Will Receive:
1 Giza Pyramid
BONUS: Blueprint for Joy MP3
BONUS: 60-Minute Live Group Call
Option 2
Discount: 62% Off
Total Value: $493
You Wealth Special Offer: $187
Shipping: $12 US / $25 International
Sold Out
**No refund available after custom item/s are created
Value: $288
** Physical Item Will Be Shipped **

Tap into the Harmonic Energies of Mother Earth!
Tower of Power Obelisk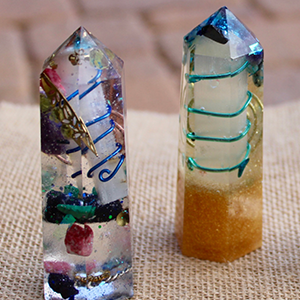 Many experts consider obelisks to be designed to release the built-up energies beneath the earth's crust.
The shape maintains the balance of earth energy by taking the stored energies and releasing them into the atmosphere to be circulated around the globe. If there is a buildup of energies, the obelisk can dissipate the buildup.
A few obelisks can be used for healing purposes. Place the base of the affected area in the same manner as can be done with pyramids for extracting and replacing negative energies.
The Tower of Power can be used to release built up energies that may be negatively affecting you and tap into the harmonic energies of Mother Earth.
Place it by your bed and program it to connect you to your deepest self, and discover the infinite Being you truly Be!
Dimensions: 1⅓″ × 4″
With This Option, You Will Receive:
1 Tower of Power Obelisk
BONUS: Blueprint for Joy MP3
BONUS: 60-Minute Live Group Call
Option 3
Discount: 61% Off
Total Value: $479
You Wealth Special Offer: $187
Shipping: $12 US / $25 International
Sold Out
**No refund available after custom item/s are created


Value: $512
** Physical Item Will Be Shipped **

This Special Bundle Offered Through You Wealth Includes a Andara Tetrahedron Pyramid, a Small Pocket Guide, a Meditation Guide, and a Sedona Vortex Crystal
Andara Tetrahedron Pyramid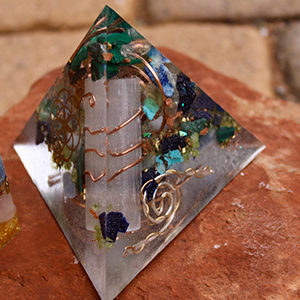 Tetrahedron is associated with the Fire Element and linked to solar plexus, which is the center for personal power, acceptance, and a natural balance between the physical and spiritual.
Each side is similar no matter how it is turned, making it the perfect symbol for balance and stability.
In addition, the geometric object is one half of a Merkabah — a Divine method for transporting our spirits and astral bodies across limitations of space and time. It resembles the balanced unity of masculine and feminine energy.
This is a powerful tool that can assist in the manifestation of your intentions. It is great for connecting to the balanced earth energies in order to bring balance into your own life.
Symbolism for 4 Points of Tetrahedron
The Triangular Base is composed of three points and each has a spiritual significance.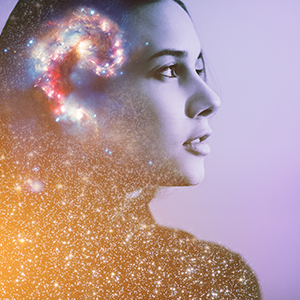 The first point represents the power you bring to this dimension. It includes your human consciousness, emotions, mental abilities, passions, physical abilities, and spiritual qualities.
The second point of the triangle's base represents spiritual partnership. This is where we bring our energy into a partnership with other people, places, and things.
The third part of the triangle represents the power of shared focus. When all participants of a mutual partnership desire a common outcome, great accomplishments are possible.
You will notice that there is a fourth point remaining at the top of the pyramid. This point represents Source-Consciousness or the Divine energies that are fed to all of the other points by the Spiritus Lumine.
Awakened mystics have agreed to partner their conscious-awareness with the Divine Spark — so the first energetic point of the tetrahedron is fully prepared to receive the Divine Energies.
Pocket Guide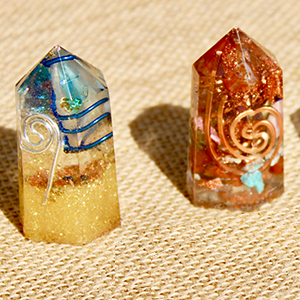 Containing the healing power of the obelisk shape, these pocket guides are designed to be carried with you throughout the day.
The shape taps into the grounding and healing energies of Mother Earth, amplifying harmony while transmuting negative, stuck energies. Filled with crystals and metals, these orgonite pieces are extremely powerful, despite their size.
By carrying them around with you, you gain protection, healing, and enhanced soul connection.
Meditation Guide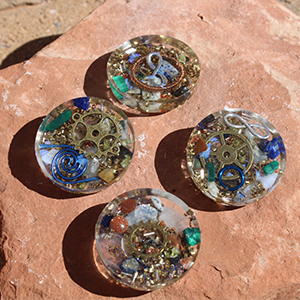 This small energy amplifier is packed with power.
Hold it in the palm of your hand during meditation or keep it in your bra or pocket for EMF protection.
This tool for protection also has Sacred Geometry carved in the piece as well as Herkimer diamond, Andara and Sedona vortex crystal to continually clear negative energy around you.
Sedona Vortex Crystal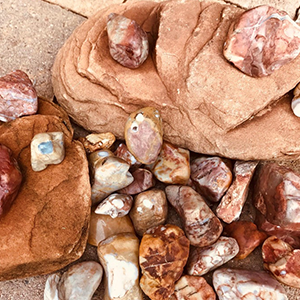 Charged with vortex energy, these Sedona Vortex Crystals aid in grounding with Earth's energy.
Commonly known as Chert, these rocks are composed of crystals of quartz (silica). Chert was used by Sedona Natives to create arrowheads and tools due to their hardness.
Today they are used as a powerful tool to help enhance and expedite well-being and spiritual growth. These rocks hold healing energies from nature. They also can aid in clarity and awareness. Great for grounding, baths and bed.
Dimensions: Sizes are variable
With This Option, You Will Receive:
1 Andara Tetrahedron Pyramid
1 Pocket Guide
1 Meditation Guide
1 Sedona Vortex Crystal
BONUS: Blueprint for Joy MP3
BONUS: 60-Minute Live Group Call
Option 4
Discount: 59% Off
Total Value: $703
You Wealth Special Offer: $287
Shipping: $20 US / $40 International
Sold Out
**No refund available after custom item/s are created

Black Tourmaline

Properties: Protection, Clears Negative Energy

Black Tourmaline is devoted to grounding spiritual energies, bringing a clearer expression of Light into the world and into the lives of those drawn to its powers. It furthers the ability to remain radiant in the darkest of circumstances, and to maintain a spiritual consciousness while living among those who are not always in the Light and do not understand the love of the universe. It differs from other protecting stones because it does not take negative energy and throw it off, but actually absorbs and transforms the integrity of the energy.

Herkimer Diamond

Properties: Enhance Properties of Other Stones, Psychic Cleansing, Body Healing

The Herkimer diamond is known as the Stone of Attunement because it can help you attune to any situation or environment. It is a good tool to have when it comes to psychic cleansing because it can effectively remove toxins and get rid of bad addictions.The crystal's energies will send energetic currents that will circulate on the body and reduce the pain in just a matter of minutes.It will stimulate the healing process and give your body the light energy needed to combat the illness.

Andara Crystal (Mickey Magic)

Properties: Increased Awareness, DNA Activation, Work With Intentions

Andara Crystals are classified as master crystals that come with healing abilities that are powerful in order to increase awareness and vibration, along with accessing universal knowledge. These crystals are also used to open up DNA activation and psychic gifts. Andara Crystals are a High Vibrational Crystal-like Specimen that Open One to Source Energy, radically increase one's overall Vibration, Increase rate of manifestation and are here at this time to assist with the Ascension process and Awakening into 5th Dimensional Reality for Human kind and Mother Earth alike. They work in your Heart and they work wonderfully with your intentions. Andaras also accelerate the spiritual development process and strengthens intuition.

Sedona Vortex Crystal (Chert)

Properties: Grounding, Connection To Earth Energy, Healing, Spiritual Growth

Charged with vortex energy, these Sedona Vortex Crystals aid in grounding with Earth's energy. Commonly known as Chert, these rocks are composed of crystals of quartz (silica). Chert was used by Sedona Natives to create arrowheads and tools due to their hardness. Today they are used as a powerful tool to help enhance and expedite well-being and spiritual growth. These rocks hold healing energies from nature. They also can aid in clarity and awareness.

Peridot

Properties: Physical Regeneration, Mental Sharpness, Enhanced Awareness, Enhance Confidence

It is a crystal of warmth and well-being, mentally stimulating and physically regenerating. It carries the gift of inner radiance, sharpening the mind and opening it to new levels of awareness and growth, helping one to recognize and realize one's destiny and spiritual purpose. Peridot has been prized since the earliest civilizations for its protective powers to drive away the forces of darkness. Peridot is ideal for discharging emotional issues that affect the physical body.Peridot is said to enhance your bravery and confidence, and allow you to speak your piece with conviction, but also kindness.

Fluorite

Properties: Intuitive Abilities, Connection To Spirit, Boosts Immune System

Fluorite boosts the immune system and stimulates the regeneration and restructuring of cells and DNA, particularly in the skin and respiratory tract, and heals ulcers and wounds.Fluorite is a highly protective and stabilizing stone, useful for grounding and harmonizing spiritual energy. When working with the upper Chakras, Fluorite increases intuitive abilities, links the human mind to universal consciousness, and develops connection to Spirit.

Turquoise

Properties: Clearing Mind, Calming, Self-Forgiveness, Deflect Negativity

Turquoise is a carrier of positive energy that allows the wearer to deflect negativity and ward off depression.The healing power of turquoise is mostly focused on clearing the mind. Relieving stress and aiding with the clearing of headaches.Turquoise is a stone for self forgiveness, self acceptance and the release of useless regrets. It encourages you to honour yourself as a creation and a tool of the Divine. Turquoise is an excellent anti-hysteria stone. wear it to calm yourself if you overreact to situations.

Carnelian

Properties: Calms Anger, Boosts Energy, Enhance Confidence, Increase Blood Circulation

Carnelian boosts confidence and the power of true expression. It is most famed as a gemstone used for boosting energy. Carnelian calms anger and grounds you in reality, while keeping you aware of unconditional love permeating the Universe. Carnelian encourages initiative and determination. Physically, Carnelian increases blood circulation, aids in male impotency, increases appetite, alleviates problems of the liver, bladder, kidneys and spleen.

Malachite

Properties: Absorbs Radioactive Pollution, Antidepressant, Discharge Negative Energy

Highly protective, Malachite absorbs pollution, purifies, and shields against radioactivity. It can help draw out, and discharge negative energy. This can include past traumas, old emotional patterns that no longer serve you, as well as suppressed feelings. Malachite crystal healing properties are an effective antidepressant against the everyday blues and gives fuel to pursue the fiery passions of your life. The green mineral rock sends out healing, nurturing Mother Earth vibrations to regulate the menstrual cycle, alleviate menstrual cramps and make childbirth easier.

Quartz Crystal

Properties: Energy Amplifier, Aid Concentration and Memory

Quartz Crystals amplify energy by absorbing, storing, releasing, and regulating it. It's also said to aid concentration and memory. Clear Quartz crystals are energy amplifiers. Whatever energy you bring, they will amplify whether it's clear and concise, muddled or confused, angry and disconnected, or joyful and enlightened. Consider quartz as a magnifying glass to your energy and emotions, and strive to use your crystals as healing tools. For those needing clarity of mind, clear quartz healing properties will eliminate energy blockages and allow energy to flow smoothly throughout the body.

Rose Quartz

Properties: Dissolve Emotional Wounds, Promote Heart Chakra

Rose Quartz speaks directly to the heart chakra, helping to dissolve emotional wounds, fears and resentments by circulating a divine loving energy throughout the entire aura. It carries a soft feminine energy of compassion and peace, tenderness and healing, nourishment and comfort.

Citrine

Properties: Reverse Degenerative Disease, Manifestation, Cheering Moods

Citrine is highly beneficial in reversing degenerative diseases. It stimulates the digestive system, spleen and pancreas while negating hypertension, detoxifying the blood, activating the thymus, balancing the thyroid and fortifying the nerves. It acts as a manifesting stone. When you harness Citrine crystal healing properties during meditation, its healing effects can be very effective in strengthening your mental output and establishing goals. Citrine also carries the powers of the sun. Therefore, if you want to feel sunny and cheery again, you should never leave without your citrine crystals with you.

Amethyst

Properties: Stone of Sobriety, Protects From Negative Energy, Cleansing

Protects you against negative energies. Blocks electromagnetic stresses. Enhances motivation. Relieves energetic causes of insomnia. Enhance memory and psychic gifts. Promotes positive dreams and aids in their interpretation. Brings divine energy and love, opening you to serendipity and synchronicity. It has strong healing and cleansing powers. Amethyst encourages sobriety, having a sobering effect on overindulgence of alcohol, drugs or other addictions.

Lapis Lazuli

Properties: Protection, Prosperity, Friendship, Amplifies Thoughts, Clarity, Personal Growth

Lapis Lazuli provide protection, prosperity, and peace. It helps with clarity, confidence, and compassion. Lapis Lazuli can help with grounding, growth, and truth. Great for emotional healing and self-awareness. It works as an amplifier for your thoughts so you can take charge of your life and harness your inner power and wisdom. Lapis lazuli is also a great stone for friendships as it helps to deepen the bonds of connection to the ones you love.

Selenite

Properties: Cleansing, Moves Energy, Shifts Consciousness

Selenite is the ultimate cleansing and clearing stone. By touching it with another crystal, it will clear the other crystal's built up energy. Selenite is good for protection and moving energy. It can help shift consciousness, connect you with your guides and guardians, and reveal hidden truths along with your latent talents. Selenite is known to give you luck, joy, and optimism.

Red Jasper

Properties: Clears Electromagnetic Pollution, Grounding, Strengthen Emotional and Mental Boundaries, Enhance Physical Endurance

Great at protecting you from all types of negative energy, particularly clearing out electromagnetic pollution. Jasper is a supreme nurturer, supporting and grounding you in times of stress, bringing you peace and balance. It can help get you organized and focused, while enhancing creativity and imagination. Jasper can give you the Earth's grounding and stabilizing energies. This can help the oversensitive by strengthening emotional and mental boundaries. It is also a gentle but effective bringer of physical strength, stamina, and vitality.

Goldstone

Properties: Insight, Ambition, Protection, Deflects Unwanted Energies

Goldstone is known as the Stone of Ambition. It can help you find your path in life if you feel like you've gotten lost or wandered away from it, gaining the courage to conquer your fears and overcome those obstacles that are holding you back. Great deflector of unwanted energies. Take Goldstone if you work with difficult people or find that being around certain someone's leaves you tired and drained. It can calm and balance emotions, helping you with self-acceptance and self-love. Goldstone is a stone of action that protects and uplifts you, even from a long distance.

Emerald

Properties: Insightfulness, Clairvoyance, Heart Chakra, Intuition

Called the "Stone of Successful Love," Emerald opens and nurtures the heart and the Heart Chakra. Its soothing energy provides healing to all levels of the being, bringing freshness and vitality to the spirit. Emerald is also a stone of great vision and intuition, long believed to foretell future events and reveal one's truths. It is a stone of wisdom, enhancing memory and increasing mental clarity. Emerald also increases focus and intent, activating psychic abilities and opening clairvoyance. It is regarded as a powerful remedy aiding to balance the nervous system.

Red Garnet

Properties: Spiritual Growth, Manifestation, Motivation, Self-Confidence, Digestion, Relationships

A stone of commitment, Red Garnet represents love. It enhances sexuality, bringing warmth, understanding, trust, and honesty to a relationship. It inspires love and devotion, balancing the sex drive and alleviating emotional disharmony. Red Garnet controls anger, particularly toward the self. It increases motivation and instills self-confidence so your inner light can shine brighter. Red Garnet promotes spiritual ascension and growth, helping to manifest prosperity and abundance. Garnet also aids in digestion.

Mt. Shasta Basalt

Properties: Grounding, Mental Strength, Root Chakra, Stability, Promotes Courage, Opens Creativity

Basalt is a volcanic rock that is created by the rapid cooling of basaltic lava, and sourced from Mt. Shasta. It helps to anchor you to the earth and is an excellent healing aid when faced with major life changes. This gemstone can give you strength to open up your future. It can also give you strong mental power that won't be affected by obstacles or changes. Basalt is recommended when you want to have strong self-confidence and will. They're fantastic for stabilizing and grounding the root chakra. This is because of the strong connection to the earth and its creation within the center of Earth. It is a stone that brings stability, raises energy levels and promotes courage. It opens you up to creativity and gives you the courage to follow your bliss.

Big Sur Jade

Properties: Balance, Good Luck, Promotes Self-Sufficiency, Soothe Mental Thoughts, Promote Abundance

Big Sur Jade is a wonderful balancing stone. It is considered to be a lucky stone that offers good health, wealth, and love. Jade can help you realize your full potential and attain purposeful goals. It is said to promote material abundance while jade properties encourage a more relaxed state of being. Big Sur Jade supports happiness and harmony in family and work relationships. It stabilizes the personality and promotes self-sufficiency. Soothes the mind, releasing negative thoughts. It aids emotional release, especially of irritability. Jade encourages you to become who you really are.

Petrified Wood

Properties: Grounding, Patience, Root Chakra

Petrified wood has a nurturing & healing energy that makes it a wonderful stone for root chakra healing. Imbalances in the root chakra can lead to feeling spaced out, disconnected, and feeling insecure around safety and basic needs. Petrified wood can assist anyone who is feeling stuck or experiencing being frozen in time. It helps to create balance and offers a foundation from which to launch new goals or undertake a different path. It allows us to tap into our patience, it represents our journey of spiritual growth at a steady and consistent pace. Petrified Wood takes a long time to complete the process of petrification and this long journey's patience is emulating from its contents.

Shungite

Properties: Protection from EMF, Spiritual Evolution, Stabalize DNA Activation

Shungite is best known for its ability to protect and heal. It is exceptional for protecting against electromagnetic frequencies from computers, cell phones and towers, televisions, and Wi-Fi. This stone helps you to filter out the negative energy that would otherwise infect your body, mind, and spirit. It is also associated with entrenching ourselves to Mother Earth, and the core foundation of both physical and spiritual evolution. It stabilizes DNA activations and normalizes cellular metabolism.

Hematite

Properties: Protection, Root and Crown Chakra, Decreases Anxiety and Worry

Hematite spiritual properties include powerful protection and help to dissolve and transform negativity. If you work in an emotionally toxic environment, this gemstone can help transform the negative energy. Use Hematite to clear away negative feelings from stress, anxiety, and worry. This stone stimulates the root and crown, forming a strong link between them to raise the lower, grounded frequencies and to ground the higher, spiritual frequencies. Hematite restores, strengthens and regulates the blood supply, aiding blood conditions such as anaemia.

Sun Stone

Properties: Positivity, Joy, Self-Worth, Confidence, Antidepressant

Sunstone healing properties give you the guidance to turn your face towards the sun, letting the shadows fall behind you. Sunstone instills feelings of a joy of life & good nature. It facilitates self-empowerment and independence. It also acts as an antidepressant, increasing self worth and confidence. In turn, it stimulates self-healing powers. Additionally, sunstones can treat chronic sore throats, reduces stomach tension and relieves ulcers. It can aid with cartilage and spinal problems.
12 Karat Gold Dust

Properties: Complete Understanding, Ultimate Healer, Lessen Anger, Amplifies Properties Of Other Stones

Gold has been called "the master healer". It is symbolic of spirituality and development in the realm of complete understanding, allowing one to both attain and maintain communion with the source of all being. Gold increases the healing powers of other stones by attracting and maintaining the qualities that are inherent in the stone. It helps lessen the overwhelming burden of responsibility, combating one's feelings of inferiority, and lessen feelings of self hatred. It was sacred to many Pharaohs and Kings for its healing and enlightening powers. Gold also helps lessen any trauma that may arise through enlightening associated during the learning of new knowledge. It is a great conduit for enhancing your frequency and acting as a conductor for personal abilities.

Copper

Properties: Magnify Energy Transfer, Combat Negative Energies, Open Root and Sacral Chakras, Stimulate Psychic Communications, Clear Blocks

Copper can conduct electrical impulses and magnify the energy transfer, from the healer or from minerals, to the subject of the healing. It can combat lethargy, passivity, restlessness, excitability, and non-acceptance of oneself. It stimulates initiative, optimism, diplomacy, and independence. Copper helps ground specific frequencies and opens the root and sacral chakras. In energy medicine copper is used to align the subtle energy bodies, reduce negativity in the mind, stimulate psychic communications (especially receiving) and clear blocks in the path of spiritual development.

Silver

Properties: Amplifies Other Stones/Crystals, Draws Negative Energy from Body, Transfers Positive Energies of Other Minerals, Metal of Healing, Health Regulation

When silver is used with gemstones, the metal retains and amplifies the qualities emitted by the stones. The silver provides a steadying influence. It performs a balancing act by drawing negativity from the body while transferring the positive energies of other minerals. Silver is known to enhance the powers of the moon and is excellent for use in energizing other stones during the full and new moons. It is the metal of emotions, love and healing. Silver also helps with internal heat regulation and circulation. Many have reported improvements in energy levels and balance in moods after wearing silver, as its natural properties may offset outside electrical disturbances, improve circulation and overall body temperature balance, and help maintain cleanliness and immunity.

Brass

Properties: Eliminating Toxins, Clearing Away Old Debris, Revealing Natural Truth

Brass is a mix of metals. Therefore you have to refer to the metal properties of copper and zinc. However, thanks to the presence of copper, it would be good for skeleton problems. It would help eliminate toxins in the body, clearing away the old debris and getting down to the pure and natural truth. Brass may be used as a shield, reducing sensitivity and awareness.

Zinc

Properties: Protects from Computers, Transformation

Zinc is the metal of magical revelation. It appears innocent and ordinary in its physical state, but on the other levels zinc has extraordinarily powerful transformational properties. It breaks up outworn structures and helps use these upheavals in a meaningful way for creating better circumstances in our life. It brings idealism and intensifies our lives. It is protective for computers.
---
MP3
Runtime: 1 Hour, 3 Minutes
Join Sheila for a powerful hour as you experience the magical frequency of joy, the way you were meant to live.
Joining Sheila for this experience are Kenji Kumara, Quantum Lightweaving and Tamra Oviatt, Sacred Activations.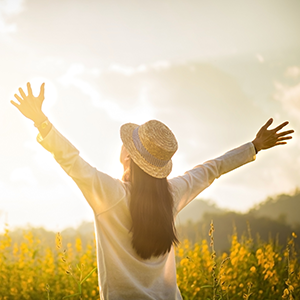 As you listen you will:
Understand how to connect with the frequency of Joy and sustain it
Learn how to Stay vigilant at the doorway to your thoughts, allowing only those that you want realized
Learn new small changes you can do each day to awaken
About Sheila Gale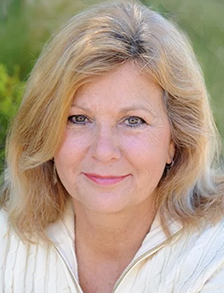 After abruptly ending her career in the public eye for 34 years as a radio personality in 2017, Sheila Gale's world came crumbling down. Being a seeker of truth and after interviewing hundreds of healers, and New Age speakers, Sheila was not happy or satisfied in any way. On July 4th, she bought a used car, left her childhood home, her children and started on a journey, not knowing where she was going or what she would do.
Sheila was unwilling to go on with her life as it was. Her demand to the Universe was, "I'm done! Either show me a way to live in joy, or I don't want to be here anymore." What happened next was a series of miracles and synchronicities that led her on an epic adventure that completely transformed her life.
Sheila discovered the 'Blueprint for Joy', a way of living in the Flow of Nature's energy, stress-free, with joy, no matter what is going on. Her journey led her to Sedona, Arizona on a property where she stopped to ask a man if she could feed carrots to his horse. That man, Michael, is now Sheila's fiancée. Together they have activated this sacred native land, built a Labyrinth, and offer visits to receive this powerful healing energy from this portal for awakening.
When I was shown HOW to live, by doing just a few things differently, gift after gift showed up and continues to show up daily. Sheila offers her formula for living the best life ever, as well as Nature retreats, and horse therapy when she's not busy walking her Healing Circle, sitting in Nature and creating beautiful art healing tools called 'Soul Connectors'.
Sheila Gale teaches how to heal through spending time in Nature.
"Our true Mother, Mother Nature, is calling us to return to her. Immerse yourself in her, where healing properties and energies are available to us, for free. By physically touching the Earth and sitting, and observing, all life's questions will be answered."
*DISCLAIMER: The information on this site is not intended or implied to be a substitute for professional medical advice, diagnosis or treatment. Financial or life results vary with each individual and we cannot guarantee that you will experience results similar to the testimonials presented on any of our pages or any results at all. These products are not intended to diagnose, treat, cure or prevent any disease. Testimonials are true and correct, and we will verify them upon request and also provide statements of expected typical results (email: [email protected]); however, these statements or examples should not be viewed as promises or guarantees of results. Any statements have not been evaluated by the Food and Drug Administration. Results are affected by a number of factors over which we have no control. Please see extended disclaimer at bottom of this page.
IMPORTANT MEDICAL DISCLAIMER: The information on this site is NOT INTENDED or IMPLIED to be a substitute for professional medical advice, diagnosis or treatment. All content, including text, graphics, images and information, contained on or available through this web site is for general information purposes only. Please see a medical professional if you need help with depression, illness, or have any concerns whatsoever. WE DO NOT OFFER MEDICAL ADVICE, COURSE OF TREATMENT, DIAGNOSIS OR ANY OTHER OPINION on your conditions or treatment options. SERVICES OR PRODUCTS THAT YOU OBTAIN THROUGH THIS WEB SITE are for information purposes only and not offered as medical or psychological advice, guidance or treatment. Results shared are not typical. You may or may not experience anything from our sessions, the services provided by teachers, speakers and guests. Please consult a medical professional if you are experiencing illness, depression, anxiety, mood swings or any concerns whatsoever. These statements have not been evaluated by the Food and Drug Administration. These products are not intended to diagnose, treat, cure or prevent any disease.
AFFILIATE COMPENSATION NOTICE: You should assume that the You Wealth Revolution has an affiliate relationship and/or another material connection to the providers of goods and services mentioned on this page and may be compensated when you purchase from a provider. You should always perform due diligence before buying goods or services from anyone via the Internet or offline.
**REFUND POLICY: You Wealth Revolution appreciates and values all our listeners and speakers. As a show of our appreciation, we are happy to offer a 30-day Money Back Guarantee to our valued customers to better help them discover if a product will work for them. In the case of Sheila Gale's Products, a refund is available within 30 days of purchase. However, a refund is not available once your item/s have been created due to the custom nature of the work. However, as a way to help show our speakers how much we treasure their knowledge and hard work, a refund can only be offered on one package per customer in a 90-day period. Multiple refunds requested by the same customer within 90 days will not be accepted. Should we notice a pattern of excessive purchases and returns, we reserve the right to remove such person(s) from our mailing list, block future purchases, and/or deny future refunds. Should the speaker's offer involve a personal session, the guarantee will be voided in the event that the session has been used. Should the speaker's offer include digital content, the guarantee will be voided, and no refund granted if more than 30% of tracks have been downloaded. We rely on your integrity as a You Wealth listener to honor each speaker's digital assets. Additionally, all requests for refunds should be submitted within the 30-day guarantee period. In the case of Sheila Gale's Products, all requests for refunds must be submitted within the 30-day guarantee period, however a refund is not available once your custom item/s are created. We appreciate and thank all our listeners for understanding and respecting this guarantee.
*SURVEY OF YOU WEALTH LISTENER RESPONDENTS: In a survey conducted in August of 2013 listener respondents were asked specifically "Has the You Wealth Revolution Event Helped You Have a Better Life?". Out of 1164 total respondents, 1097 people answered "Yes". Only 67 respondents answered "No". A total of 94.24% percent of respondents said this event helped them have a better life. A copy of this survey and our results can be emailed upon request by emailing [email protected].