Welcome to Dr. Marc Cohen's Special Offer Page

Do You Find Yourself Burnt Out and Overwhelmed in the Age of Information Overload?
Wish You Could Turn Back the Clock and Turn on Your Body's Natural Rejuvenation Systems?
Learn How to FUTURE-PROOF Your BODY and Feel STRESS FREE in Any Extreme Situation!
With Dr. Marc's Extreme Wellness program, you will:
Unite all knowledge of mind, body and spirit so that you can become an "extreme being" in an age of information overload and overwhelm
Discover how to use what you have in your home right now to turn on your body's natural bio-pharmacy and heal at a profound level without artificial supplements or medications
Learn how you can achieve peak health and become extremely well WITHOUT diet, exercise, gym memberships or stress
Turn back the clock and turn on your body's natural rejuvenation systems
Activate body wellness to support your mind and spirit so you can integrate your personal evolution and become an effective holder of light at this time
Future-proof your body by learning how to feel comfortable and stress-free in any extreme situation
Awaken to Wellness!
Living Well Without Diets, Exercise or Effort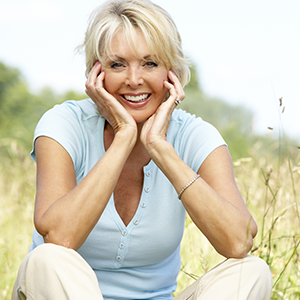 Dr. Marc is on a mission to help you, your loved ones and planet earth become extremely well. When each one of us becomes extremely well the whole planet can become extremely well. By choosing to join people around the world waking up to Extreme Wellness we can start to feel better immediately without diet, exercise, or effort.
Lightworkers and Up-lifters of Consciousness need to feel powerful and mastery of their physical being and environment. When mind, body and spirit are all extremely well we become "Extreme Beings".
This powerful program contains the essence of Wellness so that you can start to enjoy every moment of your life in any situation.
Learn how to future-proof yourself so you can find comfort and be relaxed and resourceful in any situation of life.
Find out how to turn your home into a health resort that supports your health with comfort and ease.
Understand the powerful principles that create life and wellness so you can super-charge your personal evolution and make sense of the changes happening around us right now.
Practical Tools Using Scientific Research and Traditional Wisdom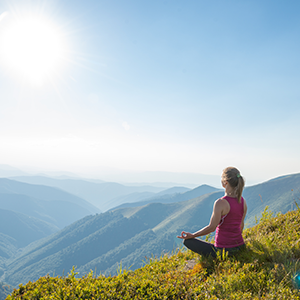 Dr. Marc Cohen (Dr. Marc) is one of the few medical doctors in the world to have studied and tested ancient spiritual wisdom, cutting edge technologies and the best of the world's energy healing practices. He has authored fifteen books, written more than 100 peer-reviewed research papers.
Drawing on his Western Medical training plus PhDs in Chinese Medicine and Biomedical Engineering, he has studied what works to help people like you become extremely well and able to cope with the extreme stressors of life.
As a renowned Professor of Integrative Medicine at RMIT, Dr. Marc has taught leading doctors at the University and more than 50 conferences around the world.
Dr. Marc is the world's leading Extreme Wellness expert. He has written the textbook on the Spa industry and taught wellness, health and mind-body-spirit best practice to the Management and staff of the World's leading health retreats.
Dr. Marc has worked with Olympic Athletes and "superman" 26-time world-record holder, Wim Hof (The ice-man) to find out the secrets of how to become "an extreme-being," the new generation of people that can thrive in any situation and do the impossible.
Find the Fun in Everything and Enjoy Becoming an "Extreme Being"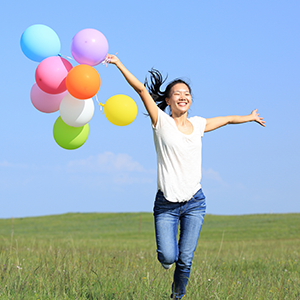 You don't have to travel across the world to discover the joy, wonder and magic of extreme wellness. With this extreme wellness course, you will be able to feel the bliss every day in your own home or workplace.
Dr. Marc has collaborated with beloved figures such as Dr Patch Adams whose life was made into a movie. He has worked on projects with Dr Oz, Wim Hof, celebrities, and sports stars. Now he wants to help you live your best life and create a world of harmony and joy.
In an Age of Information Overload and Overwhelm, Dr. Marc Will Help You Unite All Knowledge of Mind, Body and Spirit So That You Can Become an "Extreme Being"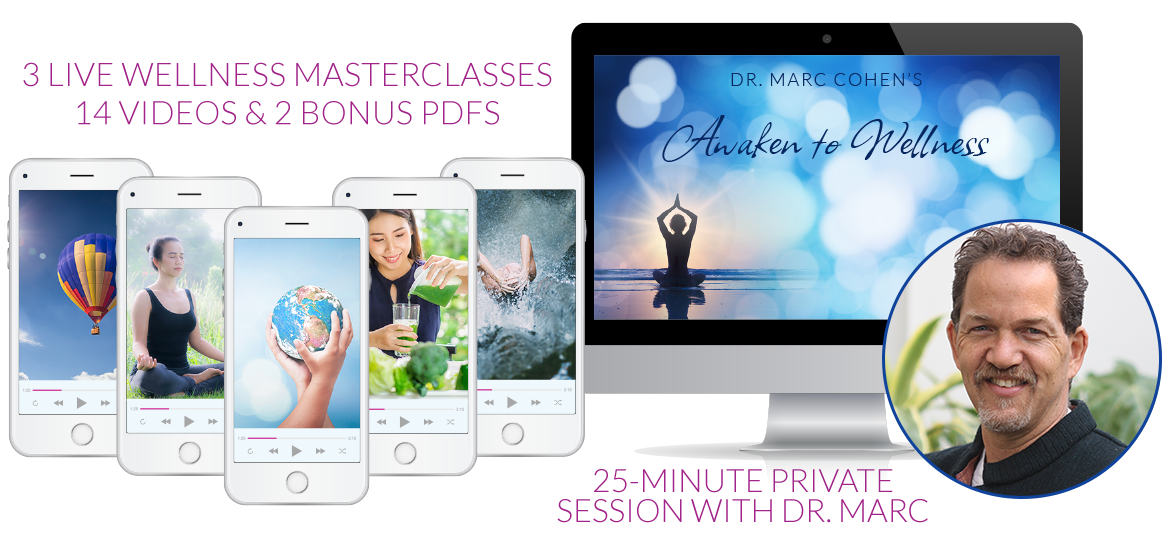 Value: $695
14 Videos
Total Runtime: 6 Hours, 14 Minutes
Master and Make Sense of Your Life without Diet, Exercise or Effort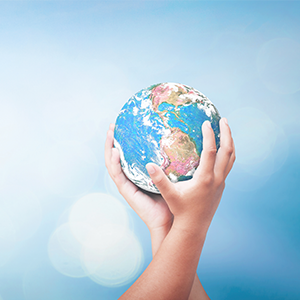 What if you could really make sense of ALL of life? Why are we here?
How can you understand change and master living well?
Now you could powerfully integrate your mind, your body, and your spiritual purpose more easily than you thought possible. Dr. Marc has condensed the knowledge of his entire career as a Medical Doctor and Extreme Wellness Expert to help you find the fun in everything, connect to others with love and really, really enjoy every moment of your life.
This course will take you on a wonder-filled journey from the origin of Life and the Cosmos to understanding how to activate your body's own super-healing powers.
Dr. Marc has found that many programs confuse and overwhelm with competing information, need for expensive equipment, gym memberships and expensive foods and supplements. This course is different.
You'll Get Over 6 hours of Video Presentations, Reading and Practical Wisdom Including:
6 Video Overviews from Dr. Marc
8 Masterclass Video Presentations
7 Apply Your Wisdom Exercises
2 Health Assessment Quizzes
5 Original Wellness Wisdom Poems and Stories

Introduction to Extreme Wellness

Dr. Marc welcomes you to the journey of a lifetime with the understanding of all life. In this exciting introduction you will enjoy two amazing narrated presentations. First, Dr. Marc will take you through an understanding of how the planet, our bodies, and our understanding of wellness.

Then discover the powerful secrets of the 5 rhythms of all life that can help you understand how to understand and handle every stage of your life and every situation with confidence and ease.

Water: Bathe in Beautiful Water

Understanding water is a major key to understanding how to make yourself and your loved ones extremely well. There is so about water that you can immediately use to make your life better. Dr. Marc will help you understand the mysteries and marvels of water. In a stunning presentation you will find out why effective knowledge of water is THE MOST POWERFUL HEALTH intervention you can do for yourself. Water carries consciousness, memory and feeling. It can be programmed with your intention and blessed. Discover why water is the secret well of your being that can quickly bring total wellbeing.

Food: Prepare Delicious Food

We all know food is important. But how do you know what foods are right for you with so much information and theory competing for your attention? Did you know that the average person unknowingly eats a credit card sized amount of plastic each week in their foods? Dr. Marc will guide you on how to decrease your toxic load and easily make food a healing benefit for you. With the beautiful "Recipe for Wellness" as your guide you will find it easy and intuitive to start making the best choices for you and your family at home and at work.

Breathe: Make the Most of Every Breath

Breath is essential to life and is your constant friend. The great spiritual teachers and top Olympic athletes know that effectively managing your breath is an amazingly effective way to master your emotions and achieve peak performance. Dr. Marc has combined deep knowledge of spiritual healing with studies of Wim Hof the iceman who has held 26 world records for his ability to master his body mind. This module shows you how to make the most of your important assets so that you are in the driver's seat of life.

Heat: Integrate Mind, Body and Spirit

Did you know that your body is a wonderful bio-pharmacy that can create and release substances that can heal you? By knowing how to regulate your body with the proper application of heat and cold through bathing, temperature regulation and taking fluids you can boost your immune system. Discover how easy and amazingly effective it is to learn how you can master the use of temperature to support your body's healing and weight regulation. This module contains extremely fun, enjoyable ways to decrease stress and feel happy and fulfilled. Each of these methods is based on the latest scientific methods.

Habitat: Take Time to Live Well

Whether you live in a tiny one-room apartment or a spacious home in the country you can turn your environment into a healing sanctuary. Discover how to clear your space from hidden toxins, mold, and pollutants. Discover the simple principles of psychology and neuroscience that will help you experience your own home as a health spa. Dr. Marc has taught the leaders of world's top luxury spas and health resorts the secrets you will discover on how to create a home and work environment that lowers stress and supports your healing.

It is much easier, cost-effective, and fun to create a home health spa than you might imagine. You will also discover beautiful ways to help you flow through your day with gratitude, and bliss as an "extreme being."
Value: $650
Via Zoom
Thursday, July 2nd, 2020 at
5:00pm Pacific / 6:00pm Mountain / 7:00pm Central / 8:00pm Eastern / 12:00am (Jul 3) GMT
Future-Proof Your Body: How to Thrive in the Age of Pandemics and Uncertainty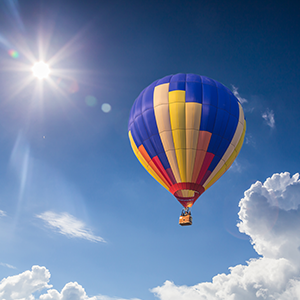 Dr Marc Cohen has long been the go-to man for practical and applicable solutions to wellness queries in a complex modern world. Waking up to Extreme Wellness Masterclass with Dr Marc has been created to give you the tools and knowledge to handle our current crisis with confidence.
This is your 'Doctor's hour' to learn and ask your questions of Dr. Marc in a high vibration support group empowerment call.
Dr. Marc will offer a brief introduction on how you can prepare for the unknown, share the secrets of future-proofing your body, and then answer your questions in this interactive group session.
Note: Replay will be available in your course library.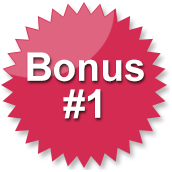 Guide to the Path of Fear vs the Path of Love
Value: $75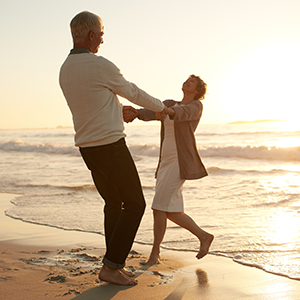 Mastery of your emotions and reaction is a key to living well.
Dr. Marc has found that every fearful thought has a loving thought that can empower and elevate you, to find your Divine Stillness at the center of the Universe where anything becomes possible.
Keep this pdf on your phone or near your desk as a handy reference guide to get through stressful situations.
---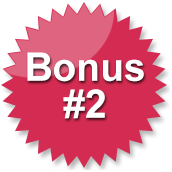 Pandemic Survival Guide
Value: $425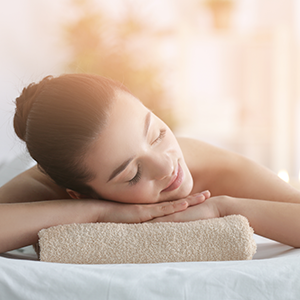 There are some very practical and useful steps you can take to keep yourself well.
And if you or a loved one does come into contact with the virus there are some simple, practical things you can do to support your body's immune system and healing process.
This simple guide from Dr. Marc provides some essential evidence-based reassurance and information for uncertain times.
Package A
Discount: 95% Off
Total Value: $1,845
You Wealth Special Offer: $97
Sold Out
30-Day money back guarantee**
Includes everything in Package A, PLUS:
Value: $1,100
Via Zoom
Thursday, July 9th and 16th, 2020 at
5:00pm Pacific / 6:00pm Mountain / 7:00pm Central / 8:00pm Eastern / 12:00am (Jul 10) GMT
Extreme Wellness Masterclass Series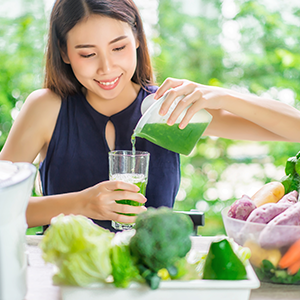 As a registered medical practitioner with degrees in physiology and psychological medicine, as well as PhDs in Chinese medicine and biomedical engineering, Dr Marc blends evidence-based medical science with holistic health approaches, creating accessible solutions for the wellness conscious community.
In this exclusive 2-part Masterclass Series, Dr Marc will share his expertise and experience on how you can turn back the clock and turn on your body's natural rejuvenation systems.

Beauty from Within

Thursday, July 9th, 2020 5:00pm Pacific / 6:00pm Mountain / 7:00pm Central / 8:00pm Eastern / 12:00am (Jul 10) GMT

What do movie stars, models and millionaires have in common?

They have access to the most powerful health and wellness techniques to get that A-list glow.

The good news is that even on a budget you can learn to turn on your own inner glow. It does not cost a lot to look like a million dollars, but you do need to know what does and does not work.

Dr. Marc will explain how top performers can handle stress, so they look and feel fabulous even in high pressure situations. These techniques can help you look and feel your best at work, on a date or for a special occasion.
Discover why aging is only an attitude that you can change. Find out how to hack your system so your body, mind and spirit start to look and feel rejuvenated.
Find out the three simple low-cost changes you can make to your lifestyle that will get eyes shining, your complexion radiant and skin touchably soft without spending thousands on creams and surgery.

Glowing Health and Supercharged Vitality

Thursday, July 16th, 2020 5:00pm Pacific / 6:00pm Mountain / 7:00pm Central / 8:00pm Eastern / 12:00am (Jul 17) GMT

Dr. Marc has literally written the world's most authoritative medical guide to Herbs and Supplements.

But you won't have to read through all 800 pages and get several advanced degrees to find out the inside secrets to supercharging your vitality.

Whether you're dealing with stress, low energy, menopause, sexual health or pregnancy, Dr. Marc has the right remedy for you.

Revealed for the first time, Dr. Marc will recommend the secret herbs and tonics doctors recommend to celebrity clients for anti-aging.
Get Doctor-approved insight on what will build and fortify your immune system, so you are future-proof.
Find out what goes on behind closed doors at the world's top spas and health resorts and get access to the cutting-edge research your own healthcare providers may not know yet.
Note: Replays will be available in your course library.
Package B
Discount: 95% Off
Total Value: $2,945
You Wealth Special Offer: $147
Sold Out
30-Day money back guarantee**
Includes everything in Packages A and B, PLUS:

** Limited Opportunity **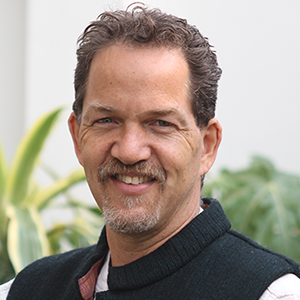 Dr. Marc is one of the most in-demand wellness experts in the world.
How could your life and health change if you had a personal one to one consultation with someone who has taught doctors, chiropractors, naturopaths, Chinese medicine practitioners and leading spa professionals how to integrate all medical and health knowledge?
Would you like to know the right treatments, physicians, and holistic practitioners for you and your personal needs?
Imagine what it would be like to get customized expert advice on your issue from one of the world's most highly qualified medical and wellness specialists. Dr. Marc normally only has time to train wellness leaders all over the world. By special request he has made a limited number of high-intensity extreme wellness upgrade sessions for you to discuss your medical and wellness concerns with him one to one.
During this session he will apply his vast knowledge of medicine and healing systems to guide you to the next level of your wellness. Wherever you are in your current state of health you can upgrade and take it to the next level of health, vitality, and zest for life. If you have been feeling, stressed, tired, depleted by current events you can't miss out on this chance to take care of yourself and access a personal consultation.
A very limited number of sessions are available. If you feel called to take your mind, body and spirit to the next level don't miss this opportunity to upgrade your health to extreme wellness.
Package C
Discount: 95% Off
Total Value: $3,695
You Wealth Special Offer: $197
Sold Out
30-Day money back guarantee**
**No refunds available after private session has occurred
---
The Art and Science of Dealing Well with Stressful Situations
Video
Runtime: 22 Minutes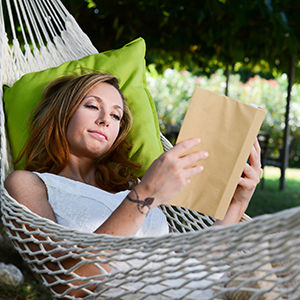 How can you find your stillness and balance in the middle of uncertainty? How do you become stress and past memories? In this special bonus, Dr Marc shares the spiritual and medical wisdom and biohacks he has taught to the world's top performers, spas, athletes and doctors. The charming video is packed with research-based, proven easy ways for you to stay centered in your spiritual being. Feel safe, relaxed, and confident. Learn how to flow with ease no matter what is in the news or happening around in the world around you. Plus discover how to tap into the Universe always being on your side.
About Dr. Marc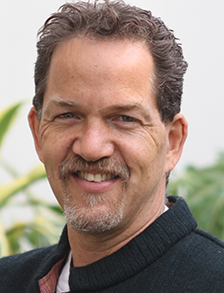 Dr. Marc Cohen MBBS (Hons), PhD (TCM), PhD (Elec Eng), BMedSci (Hons), FAMAC, FICAE
Professor Marc Cohen (aka Dr. Marc) is a medical doctor, university professor and extreme wellness trailblazer who is on a mission to help the world become well. Dr Marc has spent more than 30 years practicing and researching holistic health working with people around the world, top athletes and celebrities. He is a Founding Board Member of the Global Wellness Summit, Founder of the Extreme Wellness Institute and Co-Founder of the Bathe the World Foundation.
Prof Cohen has degrees in western medicine, physiology and psychological medicine and PhDs in Chinese medicine and electrical and computer systems engineering and his research interests include all aspects of wellness such as health retreats, detoxification, bathing, water quality, saunas, hot springs, yoga, meditation, acupuncture, nutrition, herbal medicine, fermentation, elite athletic performance and flow states.
Wellness Companies he has advised with include; Peninsula Hot Springs, Mandarin Oriental Hotel Group, Jumeirah, Six Senses, Four Seasons Hotels, Masterfoods, George Weston Foods, Blackmores, Flordis, Berri, EpicHealth, Telstra, Interclinical Laboratories, Oz Health, Organic India, Healthworld, Seasol, Reader's Digest, Prevention Magazine.
Dr Marc has published more than 100 peer-reviewed scientific papers and many books and technical texts on wellness and natural medicine. He is co-editor and a main contributor for the first academic book on 'Understanding the Global Spa Industry', co-author of the landmark text Herbs and Natural Supplements: An Evidence-Based Guide, which is currently in its 4th Edition and author of the illustrated children's book "The Beautiful Mare and the Boy Who Gave Thanks", which is available in 14 languages.
*DISCLAIMER: The information on this site is not intended or implied to be a substitute for professional medical advice, diagnosis or treatment. Financial or life results vary with each individual and we cannot guarantee that you will experience results similar to the testimonials presented on any of our pages or any results at all. These products are not intended to diagnose, treat, cure or prevent any disease. Testimonials are true and correct, and we will verify them upon request and also provide statements of expected typical results (email: [email protected]); however, these statements or examples should not be viewed as promises or guarantees of results. Any statements have not been evaluated by the Food and Drug Administration. Results are affected by a number of factors over which we have no control. Please see extended disclaimer at bottom of this page.
IMPORTANT MEDICAL DISCLAIMER: The information on this site is NOT INTENDED or IMPLIED to be a substitute for professional medical advice, diagnosis or treatment. All content, including text, graphics, images and information, contained on or available through this web site is for general information purposes only. Please see a medical professional if you need help with depression, illness, or have any concerns whatsoever. WE DO NOT OFFER MEDICAL ADVICE, COURSE OF TREATMENT, DIAGNOSIS OR ANY OTHER OPINION on your conditions or treatment options. SERVICES OR PRODUCTS THAT YOU OBTAIN THROUGH THIS WEB SITE are for information purposes only and not offered as medical or psychological advice, guidance or treatment. Results shared are not typical. You may or may not experience anything from our sessions, the services provided by teachers, speakers and guests. Please consult a medical professional if you are experiencing illness, depression, anxiety, mood swings or any concerns whatsoever. These statements have not been evaluated by the Food and Drug Administration. These products are not intended to diagnose, treat, cure or prevent any disease.
AFFILIATE COMPENSATION NOTICE: You should assume that the You Wealth Revolution has an affiliate relationship and/or another material connection to the providers of goods and services mentioned on this page and may be compensated when you purchase from a provider. You should always perform due diligence before buying goods or services from anyone via the Internet or offline.
REFUND POLICY: You Wealth Revolution appreciates and values all our listeners and speakers. As a show of our appreciation, we are happy to offer a 30-day Money Back Guarantee to our valued customers to better help them discover if a product will work for them. However, as a way to help show our speakers how much we treasure their knowledge and hard work, a refund can only be offered on one package per customer in a 90-day period. Multiple refunds requested by the same customer within 90 days will not be accepted. Should we notice a pattern of excessive purchases and returns, we reserve the right to remove such person(s) from our mailing list, block future purchases, and/or deny future refunds. Should the speaker's offer involve a personal session, the guarantee will be voided in the event that the session has been used. Should the speaker's offer include digital content, the guarantee will be voided and no refund granted if more than 30% of tracks have been downloaded. We rely on your integrity as a You Wealth listener to honor each speaker's digital assets. Additionally, all requests for refunds should be submitted within the 30-day guarantee period. We appreciate and thank all our listeners for understanding and respecting this guarantee.
*SURVEY OF YOU WEALTH LISTENER RESPONDENTS: In a survey conducted in August of 2013 listener respondents were asked specifically "Has the You Wealth Revolution Event Helped You Have a Better Life?". Out of 1164 total respondents, 1097 people answered "Yes". Only 67 respondents answered "No". A total of 94.24% percent of respondents said this event helped them have a better life. A copy of this survey and our results can be emailed upon request by emailing [email protected].