Welcome to Justin Elledge's Special Offer Page

Is 'Stuck Energy' Weakening Your Immunity, Destroying Your Joy and Holding You Back?
Do You Feel Overwhelmed by an Onslaught Worry, Fear and Heaviness?
Personal Readings and Ancient Insights to Live in "5D Heaven on Earth"
In the special offer from Justin Elledge you will learn:
How you can boost your immune system more effectively
How to help stop the spread of many viruses and bacteria and experience faster recovery
How to protect yourself Now!
Sacred practices to keep you strong physically and spiritually
A Tradition That Spans Over 2500 Years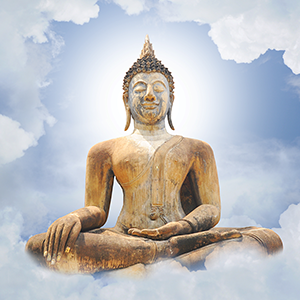 The Divine teaching Justin brings has been handed down to him from the Buddha, in a tradition that spans over 2500 years!
In the years that Justin has been presenting this work, he has seen amazing transformations and dimmed lights begin to luminesce in those previously experiencing hopelessness, grief and sadness.
Once the transmissions of sacred healing, blessing and enlightenment are given, changes take place at a profound level and lives transform.
The shift can be gradual, or it can be instant — but there is always a shift.
Surviving and Thriving in the World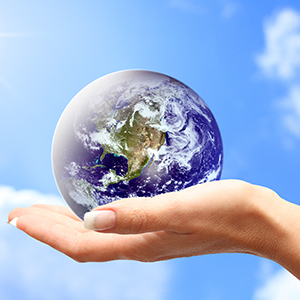 Beginning in 1999, Justin Elledge started studying under a living Buddhist Master, who performed miracles to those who came seeking help at temples around the world. His name was Dechan Juren, Master Yu. Master Yu came to the West to bring sacred esoteric knowledge to share with a very few disciples of how to stay safe in the coming world times.
He has since transitioned to a higher dimension, and now turns his life's work over to his disciples to carry on. It is with this knowledge and much more, that medical Intuitive, inventor and nurse, Justin Elledge brings you teachings and practices to help you survive and thrive in a world even in chaos!
For this reason, to assist those during this unprecedented time, Justin is guided to share his knowledge, compassion and wisdom to help keep those safe who heed the call.
Effective Solutions to Super Boost the Body's Immunity Quickly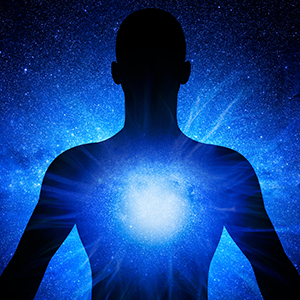 The world is now in freefall and none of the major powers seem to be able to stop the spread of new serious viral illnesses.
A vaccine for AIDS was promised within "two years" in 1985, and 35 years later, no such vaccine exists.
With the new communicable diseases on the rise such as SARS, Avian NI Flu, Swine Flu and now CoronaVirus, there is no time to lose!
Want to know some of the most effective vitamins and minerals that can really make a difference?
Then please join Medical Intuitive and health advocate Justin Elledge as he shares a lifetime of health secrets to super-boost the body's immunity, quickly.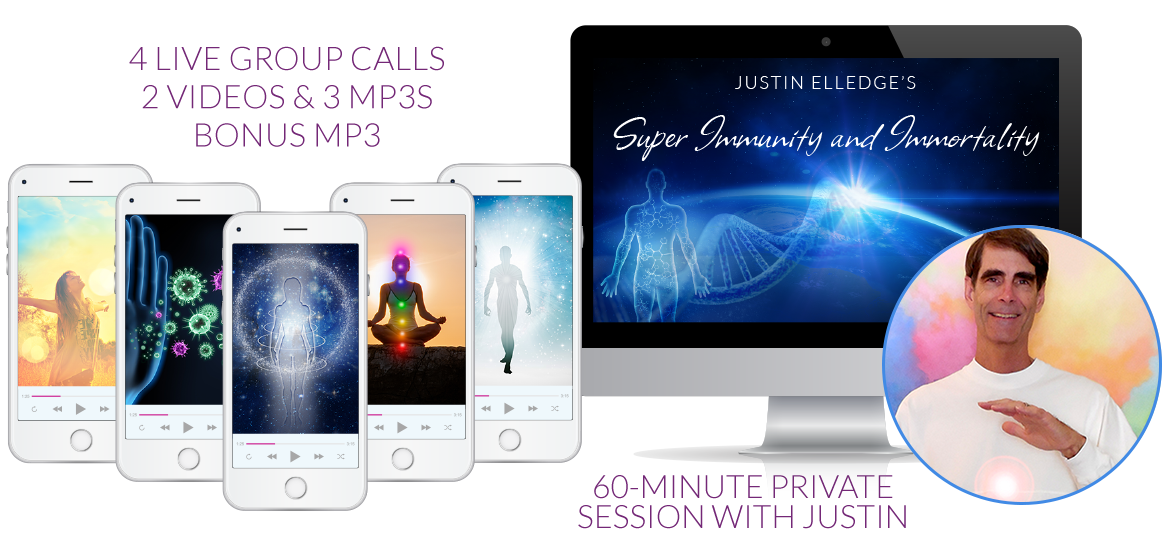 Value: $200
Video & MP3
Total Runtime: 1 Hour, 56 Minutes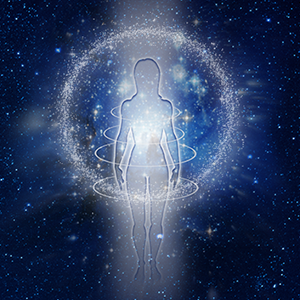 Justin shares ancient teaching and practices to keep you safe on the physical and spiritual planes. This brand-new presentation from Justin is in response to the spread of the CoronaVirus and more. This class will teach you how to protect yourself from the Superbugs now!
Learn the secrets of how to safely use common materials like Vitamin C, Tea Tree Oil and others for maximum benefit. Learn how you can boost your immune system more effectively, helping to stop the spread of these critters and experience faster recovery if already infected.
Value: $250
Via Zoom
Saturday, April 18th, 2020 at
11:00am Pacific / 12:00pm Mountain / 1:00pm Central / 2:00pm Eastern / 6:00pm GMT
Creating a Viral and Bacterial Resistant Personal Barrier
How to Stay Healthy: The Cure Is in Your Kitchen!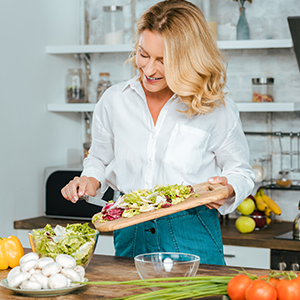 Justin Elledge calls upon over 40 years of alternative therapies and little-known applications of common nutrients and supplements and how to use them to create an amazing viral and bacterial resistant personal barrier to help hold back every cold or flu in existence!
Note: The call will be recorded and available for replay after the call.
Value: $75
Video & MP3
Total Runtime: 13 Minutes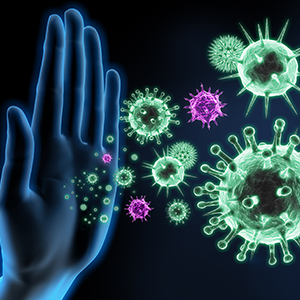 As you listen, this powerful meditation will bathe you in frequencies that will provide a protective energetic layer, an invisible barrier of sorts, affording you a safe journey during this time of chaos.
Justin guides you through a multipart process that consists of a mudra, mantra and guided journey as you install this Divine protection.
Value: $75
MP3
Runtime: 15 Minutes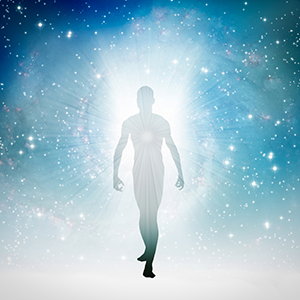 Join Justin for an adventure of time and space and experience empowerment and joy within the inner realms, creating a space for a spring cleaning for the soul.
During this profoundly powerful clearing, you'll consider your fondest wish or something that has eluded you for life.
Imagine your heart, body, mind and soul gathered together as one and clear away the debris that gets in the way of achieving what you most desire in life.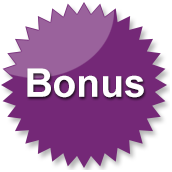 Chakra Fire Meditation
Value: $99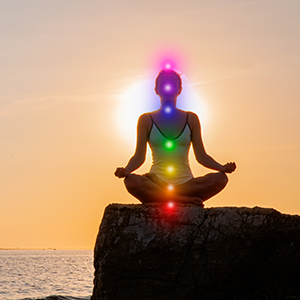 Align and Enliven your own Sacred Heart chakra with the rest of your Energy Meridians. This Enlivened and guided meditation, along with the blessings of Justin Elledge's Spiritual Masters, will bring about a new, deep and profound connection AND clearing for the Mind, Body and Spirit.
Engage with him as he brings in the Light of the Buddha and the Clarity of the Archangels for you to receive and gain Grace. Raise your vibration and heal the long-forgotten threads of the soul, lost through the many incarnations in time and space — not to be missed.
Package A
Discount: 86% Off
Total Value: $699
You Wealth Special Offer: $97
Sold Out
30-Day money back guarantee**
Includes everything in Package A, PLUS:
Value: $750
Via Zoom
Saturday, May 2nd, May 9th and May 16th, 2020 at
11:00am Pacific / 12:00pm Mountain / 1:00pm Central / 2:00pm Eastern / 6:00pm GMT
Immunity Transmission and Transformation
Join Justin Elledge for this LIVE transformative 3-part series and experience a soul level empowerment of the Divine to create a sacred barrier to the negative energies affecting so many.
In addition to boosting your physical immunity of the mind, body, and soul, the sacred practices that Justin will be sharing will also boost the spiritual body to create an atmosphere of higher vibration, human divinity and destiny.

Sacred Practice to Create a Spiritual/Mystic Shield

Saturday, May 2nd, 2020 11:00am Pacific / 12:00pm Mountain / 1:00pm Central / 2:00pm Eastern / 6:00pm GMT

20 Years ago, a living Buddha, Master Yu, knew there were coming superbugs coming to our world. He prepared his disciples with practices to teach and share this wisdom around the world. Please join medical Intuitive and Master Yu disciple Justin Elledge as he teaches all in attendance this Sacred Practice to create a Spiritual/Mystic Shield for the new superbugs!

The Sacred Practice of Diamond Wisdom

Saturday, May 9th, 2020 11:00am Pacific / 12:00pm Mountain / 1:00pm Central / 2:00pm Eastern / 6:00pm GMT

Open your mind to the cosmos with the sacred practice of Diamond Wisdom. Justin Elledge will confer upon you a greater clarity of intuition, insight, clairvoyance and clairsentience. This practice has helped many.

The Treasure Vase

Saturday, May 16th, 2020 11:00am Pacific / 12:00pm Mountain / 1:00pm Central / 2:00pm Eastern / 6:00pm GMT

Join Justin in this final session of this series, the Treasure Vase, the sacred art of opening up a direct link to Divine Energies and much, much more. In this teaching, Justin will also share ancient secrets of how the mystics travelled the world in hostile climates, from the frigid mountains of the Himalayas, to the Sahara Desert. This practice will show you how to stay physically cool in hot climates and how to stay warm in cold climates and much more.
In addition, for the first time, as a bonus gift, Justin will share how to prepare your physical body, mind and spirit to become a "Breatharian" — To be able to live with little or no food!! He will also share how to supercharge your energy field to "Be the Light!"
Note: All sessions are recorded and available for replay.
Package B
Discount: 86% Off
Total Value: $1,449
You Wealth Special Offer: $197
Sold Out
30-Day money back guarantee**
Includes everything in Packages A and B, PLUS:

Value: $330
Via Phone or Skype
Have you been feeling a sense of being held back for some unseen reason or belief? Are you now truly ready in your Heart, Mind and Spirit to step forward and take command of your own life? If so, Justin is honored to assist you in the realm of experiencing a healing of the Soul via clearing blocks and old injuries of past lifetimes! He has been given a mission by his Masters to assist others.
What Is Soul Convergence?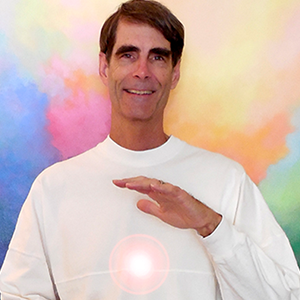 Justin Elledge discovered a hidden portal to the Soul and all of the Past, Present and Future in this uncharted realm of existence. During each live session with Justin, he will take you to the deepest reaches of your own inner world — opening and clearing long held beliefs and patterns blocking ascension in this lifetime and bringing in the full light of God, Grace and Spirit to you.
This process is for those who are ready to claim their own future — and be free! Just imagine — what it would be to reclaim all of the lost archives and wisdom of your soul's journey throughout many, many lifetimes.
If you are truly ready to receive the Light, and be filled with Grace — So that you may venture out into the world and do the work you were blessed and brought here to do, then this is the one for you!
Package C
Discount: 86% Off
Total Value: $1,779
You Wealth Special Offer: $247
Sold Out
30-Day money back guarantee**
**No refunds available after private session has occurred
---
60-Minute Live Group Call with Justin
Via Zoom
Tuesday, April 28th, 2020 at
11:00am Pacific / 12:00pm Mountain / 1:00pm Central / 2:00pm Eastern / 6:00pm GMT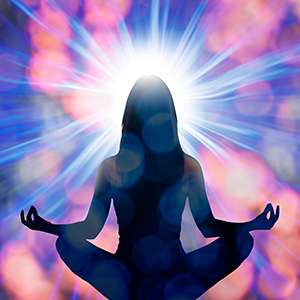 Join Justin for a lively, interactive 'group consultation' as he responds to your most pressing questions about your health, how to boost your immunity and how to provide protection from threatening pathogen exposure in our world today.
Justin will offer processes during the call that will benefit the entire group.
Note: The session is recorded and available for replay.
About Justin Elledge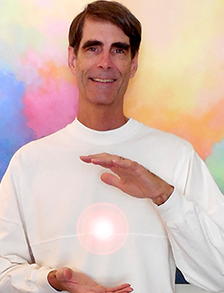 After many years of personal health challenges such as migraines in 1971, and later, chronic fatigue, Justin Elledge sought out a life of meditation and healing. In 1989 while taking a class in massage therapy his gift of healing for others began to manifest as he worked on those in need. Many clients felt a sense of deep calm and serenity within minutes as he worked on them. In 1992, he turned to the field of vocational nursing for more than 5 years, to explore a shift in consciousness toward the healing arts.
In 2005, his true abilities of Medical Intuition came about as if by a miracle. During "A Course in Miracles" retreat in Julian California he attended over the weekend of Easter in 2005 became a personal time of life, death and resurrection. While there, Justin performed energy work on a friend, Ananda, to help relieve some pain in Ananda's upper body.
As Justin knelt down on the floor over Ananda, Justin raised his hands to send healing energy into his friend and an image of a broken rib appeared to Justin. Pulling back from Ananda, Justin then asked, "Please show me where the pain is". Ananda then indicated his right side by moving his right hand over his rib cage. Justin then said with complete certainty, "You my friend have a broken rib". 3 days later, X-rays of Ananda's right-side rib cage confirmed the break. And with that, whether sitting with someone in the same room, or halfway around the world, Justin's gift of being able to see what was causing a health challenge intuitively, earned him the title of "The Human MRI".
*DISCLAIMER: The information on this site is not intended or implied to be a substitute for professional medical advice, diagnosis or treatment. Financial or life results vary with each individual and we cannot guarantee that you will experience results similar to the testimonials presented on any of our pages or any results at all. These products are not intended to diagnose, treat, cure or prevent any disease. Testimonials are true and correct, and we will verify them upon request and also provide statements of expected typical results (email: [email protected]); however, these statements or examples should not be viewed as promises or guarantees of results. Any statements have not been evaluated by the Food and Drug Administration. Results are affected by a number of factors over which we have no control. Please see extended disclaimer at bottom of this page.
IMPORTANT MEDICAL DISCLAIMER: The information on this site is NOT INTENDED or IMPLIED to be a substitute for professional medical advice, diagnosis or treatment. All content, including text, graphics, images and information, contained on or available through this web site is for general information purposes only. Please see a medical professional if you need help with depression, illness, or have any concerns whatsoever. WE DO NOT OFFER MEDICAL ADVICE, COURSE OF TREATMENT, DIAGNOSIS OR ANY OTHER OPINION on your conditions or treatment options. SERVICES OR PRODUCTS THAT YOU OBTAIN THROUGH THIS WEB SITE are for information purposes only and not offered as medical or psychological advice, guidance or treatment. Results shared are not typical. You may or may not experience anything from our sessions, the services provided by teachers, speakers and guests. Please consult a medical professional if you are experiencing illness, depression, anxiety, mood swings or any concerns whatsoever. These statements have not been evaluated by the Food and Drug Administration. These products are not intended to diagnose, treat, cure or prevent any disease.
AFFILIATE COMPENSATION NOTICE: You should assume that the You Wealth Revolution has an affiliate relationship and/or another material connection to the providers of goods and services mentioned on this page and may be compensated when you purchase from a provider. You should always perform due diligence before buying goods or services from anyone via the Internet or offline.
REFUND POLICY: You Wealth Revolution appreciates and values all our listeners and speakers. As a show of our appreciation, we are happy to offer a 30-day Money Back Guarantee to our valued customers to better help them discover if a product will work for them. However, as a way to help show our speakers how much we treasure their knowledge and hard work, a refund can only be offered on one package per customer in a 90-day period. Multiple refunds requested by the same customer within 90 days will not be accepted. Should we notice a pattern of excessive purchases and returns, we reserve the right to remove such person(s) from our mailing list, block future purchases, and/or deny future refunds. Should the speaker's offer involve a personal session, the guarantee will be voided in the event that the session has been used. Should the speaker's offer include digital content, the guarantee will be voided and no refund granted if more than 30% of tracks have been downloaded. We rely on your integrity as a You Wealth listener to honor each speaker's digital assets. Additionally, all requests for refunds should be submitted within the 30-day guarantee period. We appreciate and thank all our listeners for understanding and respecting this guarantee.
*SURVEY OF YOU WEALTH LISTENER RESPONDENTS: In a survey conducted in August of 2013 listener respondents were asked specifically "Has the You Wealth Revolution Event Helped You Have a Better Life?". Out of 1164 total respondents, 1097 people answered "Yes". Only 67 respondents answered "No". A total of 94.24% percent of respondents said this event helped them have a better life. A copy of this survey and our results can be emailed upon request by emailing [email protected].