Welcome to Jarrad Hewett's Special Offer Page

It's Time to Give Yourself Some Supercharged Self Love!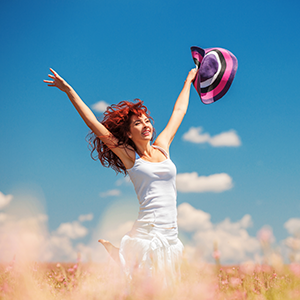 People around the world have experienced Amazing Breakthroughs, Huge Growth in Relationships and Health, Life-Changing Manifestations, and Enormous Leaps in Health, Wellness, and Abundance with Jarrad's work, as have the hundreds of thousands who have experienced his energy, Insights, and Readings on radio, television, private sessions, and in groups.
Now, YOU TOO, Can Step into a New Space of Love, Joy, Mastery, and MANIFESTATION!
What Does That Mean?
It means a total shift in your life and a completely expanded awareness and experience of Ascension, leading to massive shifts and miracles in health, money, manifestation, and more.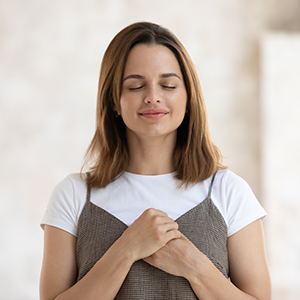 There is a Portal of Energy supporting abundance on this planet, like never before, and Jarrad is showing people how to tap into this Energy through physical manifestation and transmutation.
Alchemy is not just magic, it is ENERGY — and it is a reality that YOU CAN EXPERIENCE right now!
We are constantly creating our lives through our emotions, responses, actions, and even our subconscious mind, which accounts for thousands of unconscious decisions and patterns on a daily basis.
What if you could harness this Power, and Focus it in a way which allowed you to step out of limitation and into a wider Experience of this world, wherein you were Called, Created, and Allowed to Freely Live Your Dream?
It's Time to Throw Out the Old Paradigms and Upgrade and Expand Your System!
The First Thing You Need to Know Is — It IS That Easy…
with the Right Tools!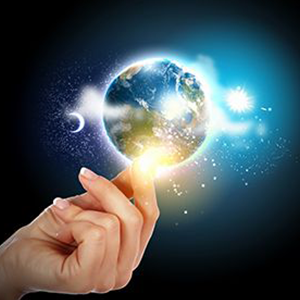 Using the tools I'm going to give you, I was able to go from the brink of bankruptcy to a life I'd only ever dreamed about almost overnight.
It was THAT FAST once I cleared the blocks — one of which was simply the resistance to change.
It sounds so simple, because it is. And, it's one of the most complicated collections of stories we have as a collective and as individuals.
Now Is the Time to Change the Channel and Create Your Own Ascension Acceleration
#1 International and USA Today Bestselling Author and Energy Expert, Jarrad Hewett, has created THE program just for you!
Jarrad has created his first series of all-new, personally-crafted energy journeys of 2020 to take you into the heart of Love, Life, and the Universe Itself, to help change your life, forever. No matter the story, no matter the circumstance, each journey has the power to dramatically transform your life. Jarrad has neutralized the energy of these limiting beliefs through these powerful energy journeys.
Create a Summer of Love and Shift Your Paradigm with These All-New Journeys for 2020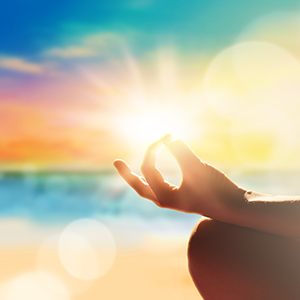 You will experience for the first time the power of these positively charged, massive Source Energy Journeys while Jarrad guides you into a state of total receptivity, and release while being totally supported and cleansed by the massive frequencies present in the tracks, as you reboot into a system of love, connection, peace, serenity, abundance, and flow.
Jarrad's ALL-NEW Program is FULLY Loaded with brand new, beautifully mastered Energy Journeys, amplified to help you overcome the most agonizing, demoralizing, life-sucking, and annoying energies and beliefs that have kept you feeling down in the dumps, desperate, separate, and plugged in to lack, struggle, and limitation!
You Have NEVER Experienced Quantum Shifts Quite Like This!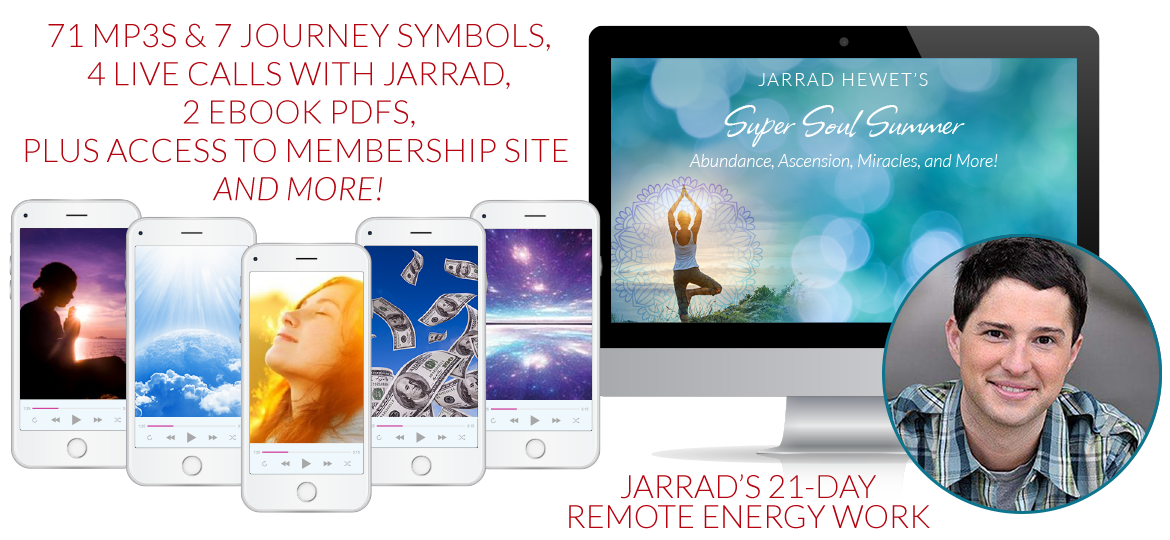 Remote Energy Transmissions for 21 Days
20 Minutes per Day, for 21 Days, of Remote Energy Work for Miracles and More!
You've felt the Energy on Calls, Journeys, and Meditations, but what if you had 20 MINUTES PER DAY of this beautiful, supportive Energy, helping you to integrate into this new space and leave the old behind?
The brand new energy Journeys will help to move you into a calm and open space, free from the reactive mind, and into a space where you begin to open up to more miracles, healing, mastery, and abundance — Simply put, we are opening the Universe.
Along the way, you will be FULLY supported with 20 minutes each day of peaceful and gentle remote energy work to help you integrate quickly and move beyond the stories and illusions, and into a receptive state for healing — and then releasing that paradigm — entering into an active state of conscious creation! Jarrad will also focus on old money stories, releasing anything which no longer serves, and working with your field to begin to see new opportunities and create a space for reception and miracles!
Jarrad has not offered this to anyone outside of his Conscious Creation University Program since last November, so this is huge!
This is your chance to have one of the most Amazing Experiences of your life… Again, and Again, and Again!
You'll Also Get Access to Something That People from All Over the World Are Calling "ABSOLUTELY PRICELESS!"

3 Live Group Calls
Beginning on Tuesday, July 14th, 2020
If you have not participated in one of Jarrad's Live Event Calls recently, you will be in awe of just how much new information and support is included. Nothing is held back during these amazingly loaded 21 days of growth and heart-opening.
This is a space for LIFE-CHANGING expansion, and to help go even further, we will be having 3 in-depth, LIVE calls — FILLED with amazing energy and remote frequencies, where you'll get to call in and explore and play in this vast, expansive, energy of the ascended heart, creation, and anything you choose — moving into a whole new world.
The intention for these calls is to take you further into the healing and knowingness of Source while opening you into the infinite love of who you really are — beyond all stories, entering and becoming the blank page — and creating a space of Instant Awakening, Healing, Love, Expansion, and Miracles. We will be going deep and doing work for everyone on these calls.
These calls are SPECIFICALLY for this group and are geared towards connecting you to the full-on, infinite abundance, miracles, and the vibrations of Source Energy, opening you up to the energies of expression and creation as well as maintaining FULL-ON SUPPORT throughout the entire 21 days in July!
Website Membership
Opens Wednesday, July 1st, 2020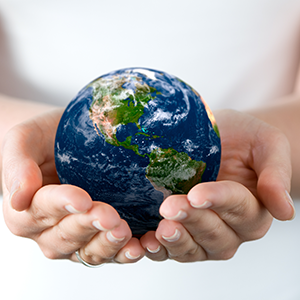 Jarrad has created a wonderful membership site specifically for this 21-day immersion! You will be able to communicate with Jarrad, as well as other conscious creators, in what has become one of the most celebrated sites on the web! Blog, post photos, get access to bonus material, and more!
Ask as MANY questions as you'd like. In Jarrad's last 21-day program, he answered over 1700 personal questions in just that month, alone. THAT IS HOW ACTIVE HE IS ON THE SITE! This is FOR YOU! You get to meet and greet and feel supported by not just Jarrad, but by many fellow creators who have been in your shoes.
Note: Even though we don't officially begin until July 11th, you will gain instant access to the Downloads, Symbols, Daily Energy Work, and Bonus Material, immediately! The membership site will open July 1st!
Jarrad has created an Entirely New Set of Energy Journeys and Processes to target all areas of suffering, separation, life, lack, limitation, and indecision, and catapult you into a WHOLE NEW SPACE of Love, Unity, Abundance, Clarity, Sovereignty, Vitality, Wholeness, and More!
Starting With…
2 MP3s
Total Runtime: 35 Minutes
Manifesting Through the Cosmic Rays of Expansion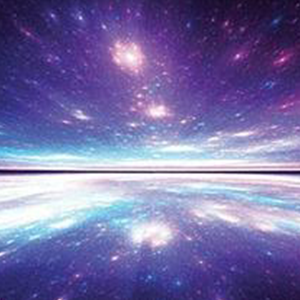 This 35-Minute Journey is like a Private session with Jarrad, anytime you need it! This energy begins with the experience of allowance and release, bringing in a Space of Pure Stillness, Connection, and Flow.
Journey through the 13 Cosmic Rays of Expansion and Empowerment as Jarrad guides you through an experience of each space, allowing a complete opening and union with Pure Source and your own inner ability to call forth and manifest, utilizing these multidimensional tools, to learn to frequency image, and bring the woo and the wow into manifesting in the now!
Warning: After channeling this beautiful session of healing, expansion, wholeness and connection, I was out for almost four hours. That's how immense and powerful this energy, and these new journeys are. Please do not listen to this journey while operating a vehicle.

2 MP3s
Total Runtime: 17 Minutes
A New Release Everything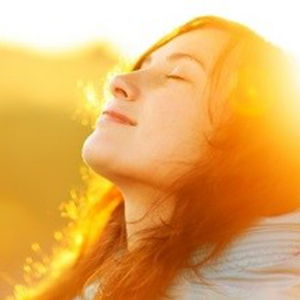 2020 has been a year of massive change and upheaval for some, and for others, a time of stillness and introspection. This journey was created for every step of creation — regardless of where you may be on your journey, as a way to "Find Home" and unite with Source, filling yourself with love, hope, freedom, and more.
Based off of one of the most popular journeys to date, this Brand-New, 16-Minute Journey was created to transmute any and all lower vibrational thoughts, feelings, emotions, cords, or dis-harmony: any and all energies not in resonance with the choice for the open heart and Self Love and Pure Source Connection.
Through Release, we also open to Connect and Unify with All we Truly are, Experiencing The Peace that Surpasses all Understanding, allowing healing and wholeness to manifest, and creating a space of sacred freedom and joy from which to live and love, in your daily life.
Give yourself the gift of this huge release and connection, as you step into a beautiful and powerful space of expression, joy, love, and true peace and mastery.
2 MP3s
Total Runtime: 21 Minutes
A Blueprint for Creation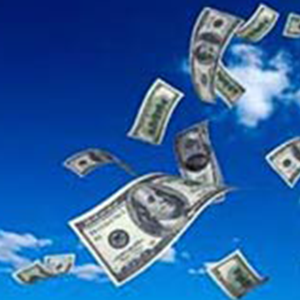 This 21-minute journey of mastery is a blueprint for creation, itself, as Jarrad explains the energies of money, while helping you see, accept, and then release any and all blocks to receiving.
Deeply moving, this journey is packed with knowledge, wisdom, and love, allowing you to forgive, release, and enter into a new paradigm of creation. As you move through this journey of experiencing "I am the Thinker, not the thought," you'll learn to program your field with fulfillment energy, changing your overall vibrational template, so that your unconscious and overall vibrate begin creating a space of momentum, creating and drawing to you that which you desire, while also opening your creative abilities in all categories.
Reprogram your field to work for you, at ALL times, so that all energy honors, serves, and blesses you, as you journey into this radical new space of love and abundance.

2 MP3s
Total Runtime: 16 Minutes
Includes a Light Language Activation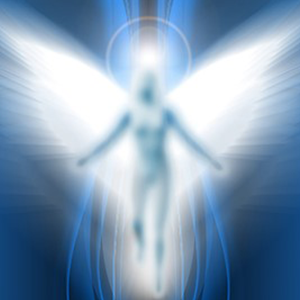 One of the biggest challenges humanity faces as we ascend and move into a very new space, is one of feeling disconnected or as if we are "other." This feeling of otherness comes from both past life templates, lives lived in Atlantis, Lemuria, and even lives lived throughout the cosmos, as well as from the feelings of self-worth, belonging, and our own experiences lived in this life.
One of the biggest perpetuations of this game of separation is judgment: judgment of self as well as others — and this includes comparison energies, and any other energies which deflect love, because of our own fears, which can be vast and deep.
In this space, Jarrad goes incredibly deep, as he channels a completely new re-patterning of the electromagnetic field, allowing you to interpret the Light, be One with the Light, create, and see the entire world and yourself, in a whole, new way.
This journey, which includes a Light Language activation and a very Powerful Lyran Energy moves us through the dimensions of Loves, as you travel and expand deep into a space of joy and peace, allowing you to feel totally connected, free, safe, and loved by All that Is, especially you.
Warning: This Energy may create a feeling of Lightness, as you Expand your physical body to meet your True Light Self. The expansion energies are incredibly beautiful, and when I first listened back to this journey, I felt the re-patterning at a very deep level. Please stay hydrated while listening to this journey, and please do not operate a motor vehicle while listening.
2 MP3s
Total Runtime: 18 Minutes
Source Unification and Connection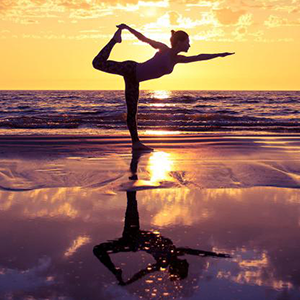 Do you ever feel like you've got a glass ceiling or wall around you, or like every time you move forward, some invisible rubber band snaps you "back" into your old reality?
That is called an energetic set point, and this 18-minute journey is all about releasing the narrative of being a linear creation, releasing "the box" from which you've felt stuck, and learning to create via frequency imaging.
This exploration of our own energetic set points, ley lines, and spheres of energy is a massively cleansing, creative, and joyful opening into our full-on Source Unification and Connection, as we cast off the old and step into the new!

2 MP3s
Total Runtime: 20 Minutes
Enhanced Energies for Expansion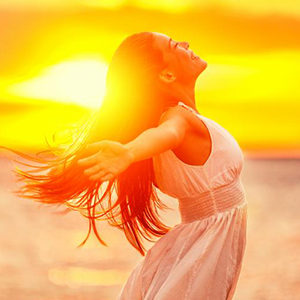 This 20-minute session is going to become one of the most listened to tracks, as the enhanced energies will leave you in a space of peace, transformation, inspiration, love, connection, and action.
In 2013, Jarrad recorded a 12-minute Journey called "Fear Clear," which has become one of the most popular journeys he's ever made — because it isn't just about the release of fear, but it goes to the heart of fear, itself, and helps guide us into a space of love and joy, wherein we are able to receive our new and awakened Self.
This new 20-minute version deals with all of our past life trauma and drama, which in big ways is surfacing on the planet right now so that we may transmute these fears and create a Great Awakening at a collective level, but also within our own self, so that we can restructure our field — free from implants or cords, contracts, lack, disparity, corruption, and even allowing us to restructure our third eye and electromagnetic field so that we open to receiving The Light of The One in a new way, so we can truly see, feel and know, I AM THAT I AM, bringing an immense sense of joy, power, freedom, and love.
If ever there were a track to boost you into a new space of creation, while also helping the planet open and reset and restructure in love, this is it, as this is truly the allowance of our expansion and ascension!
2 MP3s & JPG
Total Runtime: 16 Minutes
Journey and Symbol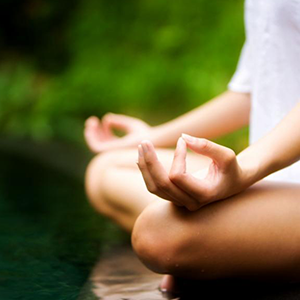 Divine Design is our ability to experience happiness, creation, and be our divine right destiny made manifest. So, how have we defined happiness and creation, and how have we defined, limited, or been afraid to step into our divine right destiny?
This journey explores the origins of both light language and symbols, the electromagnetic whole (our brain and how we create through light and mass), our merkabahs (yes plural), as well as the origins of the self. Through this understanding and opening, Jarrad will guide you first through a release of lower vibrational drag, which may be creating a dam effect in your field, causing your flow to cease, and enter a space of healing and becoming whole and centered in a new way.
Moving beyond the experience of physicality, and opening to the Light Language activation, we are welcomed into a beautiful space of love and Pure Source, activating your True Divine Design!
2 MP3s
Total Runtime: 25 Minutes
An EXTREMELY Powerful Energy Journey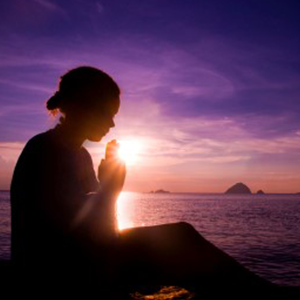 This 25-minute journey is a huge exploration and healing of any space where we unconsciously or consciously disconnect or create heaviness, duality, polarity, comparison, and all energy of "other." The Massive energy present moves us into our Cosmic Light, the Buddhic realm, the space of the Christed Consciousness, and allows us to transcend separation moving all the way back from the time we first individuated from Source.
Looking at the true nature of loneliness and how we experience it, what creates it, and what it creates in our field, this EXTREMELY powerful energy journey is an expansion of consciousness unlike any journey which has come before.
Note: This is one of the biggest and most powerful energy journeys you'll experience and is coming forward at this time to create a new template of freedom, love, joy, happiness, and connection like you've never experienced.
2 MP3s
Total Runtime: 32 Minutes
Your Time is Now!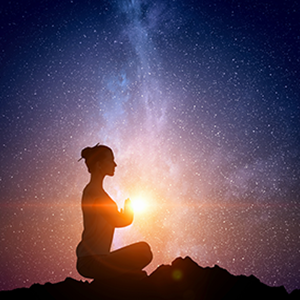 Take the evolutionary LEAP from "I think, therefore I AM," into "I AM THAT I AM," in this masterfully crafted half hour experience, journeying through the Cosmos, awakening us to being Source in Action, not just creating a new story, but loving that story, our self, and each other, as well.
This is the Galactic Heart Opening made manifest, through Pure Love and Light, as you open to the experience of downloading your past and future life records, cleansing and clearing all wounds and traumas, and fully stepping into your Ascended, Awakened Being.
This super healing journey is truly Beyond amazing, as you experience the nurturing, love, healing, and joy, which allows for The Great Awakening!

All New!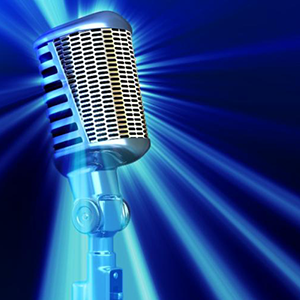 During our time in July, we will gather together for an all-new frequency radio experience to heal with energy through music and expand through new channels or recordings, as well as some of my favorite pieces from previous programs.
These broadcasts will be elevating and expansive beyond measure.
For those of you who love my musical frequency tracks and energy journeys, these calls will feel like heaven and both move and open MOUNTAINS of energy!
We will set aside time as a group to really travel deep into the energies of love and mastery, Money and Miracles, through journeys and tracks, on these incredibly special, fun, and powerful calls.
We will come together to experience a tapestry of energies, based on where each one of you are on your journey. Jarrad will create a deep space for love and reception, allowing the seeds for miracles as well as reception, in a huge way!
Note: As this energy is incredibly new to so many, Jarrad is also including his core curriculum to help you navigate the energies and build a new, SOLID foundation for Growth, Understanding, Miracles, and Mastery!
Plus, Brand-New, Re-Mastered and Mixed with New Music and Energies for 2020 and Beyond

2 MP3s & JPG
Total Runtime: 33 Minutes
Journey and Symbol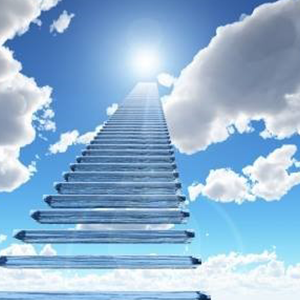 This 33-minute Healing Session is a massive journey into the Release of Every Accumulated story of Disempowerment, free from burden or blame, free from unconscious agreements or chords, and into a space of Pure Transmutation for the spaces and places which have kept you separated from being able to Create the Life You Desire.
This incredibly Powerful Journey Cleanses not just our genetic Space, but goes all the way back to the first time we ever individuated in thought or form, that we may reclaim our Divine Right Destiny as the Sovereign I AM Presence, which we are.
Go back to your very first choice to embody and expand into each choice, so that you can transmute all contrast and old limitations, allowing you to FULLY CHOOSE YOU as you create your Divine Purpose being made manifest in this life… Fully Loving who you are, Balancing All, and SO MUCH MORE!!
No more having to pay, in negative or self-sacrificing ways, for what you desire… Release Your Energetic Debts and chords in ALL FORMS!
This is the largest Healing Journey Created to Date, and is filled with Massive Healing, Release, and Transmutation… Bringing You into a Space of True Soul Freedom, in all aspects. This is the Energy of Unconditional Love and True Creative Ability in this Life.
This is How You Create with Joy, All That You Desire!
Warning: This Journey Contains a Massive Amount of Transmutative Energies. The Freedom in This Journey transmutes lifetimes of limitation, and thus, this journey should not be listened to while operating machinery. Emotional release and heart openings are an anticipated release as you move into this space of freedom. Please allow a space of love and integration when listening.

2 MP3s & JPG
Total Runtime: 18 Minutes
Journey and Symbol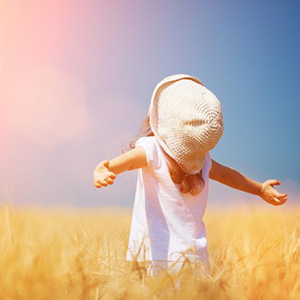 Jarrad has often shared that "True freedom is not an energy of escape; it is the ability, in every moment, to create and make manifest that which we desire, being fully supported in our choice for creation, expression, and expansion." This form of freedom can often terrify the subconscious mind and threaten the ego, which desires to find problems in order to solve them.
This journey takes you right into the heart of freedom, enabling you to release the fears, transmute the unknown, and step into Your True Ability to Create.
This is a space of no resistance and total love, wherein you open to new potentials and possibilities, and begin to let go of your old stories of money, love, and health, and experience something new: something desired from your most pure space of being.
This is a journey of dissolving resistance and opening to being the creation of all you desire, free from any bonds or control… free from bonds to other people, to our bank accounts, etc., so that we open a space to return to our divine blueprint and our ability to create and manifest in new, unencumbered ways, from true freedom!
2 MP3s & JPG
Total Runtime: 20 Minutes
Journey and Symbol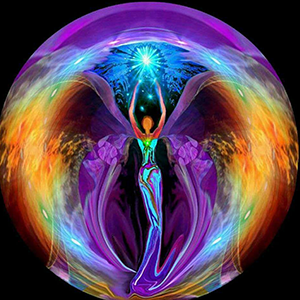 Step into Sovereignty in a new way and open to a new ability for Creation!
Our Fear of Change is One of the Greatest Hurdles to Abundance, as we have thousands of subconscious thoughts and beliefs regarding our need to control, be controlled, and the order with which we are open or able to receive. This journey is a step into Stillness, wherein you Become Aligned with Your Creation in New Way.
Release Your Dis-Belief as you transmute all the old energies of attachment, non-worth, self-abuse or judgment, and step into Total Freedom, while feeling supported, abundant, and whole.
Note: This Journey Releases Massive Amounts of Energy and Allows for The Experience of All You've Desired by Opening to the Change of a Miracle-filled Energy Field.

2 MP3s & JPG
Total Runtime: 18 Minutes
Journey and Symbol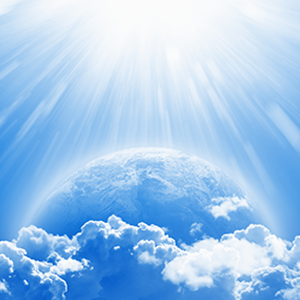 Disentangle your old emotional attachments and stories of what money is and what you have to do to get it, in this incredibly deep, multi-dimensional healing journey.
In this track, Jarrad introduces a filter energy to transmute our old stories as he gently guides us into a space of Pure Isness, Wholeness, and Completion, allowing the Light of the One to reprogram and install energies of True Prosperity — rooted in the knowledge that "everything is energy," wherein we move into our Oneness within, our Mighty I AM Presence, which is both connected to The Light and IS The Light — where we can let go of judgments, comparisons, and energy holding us back, as we fully enter a Prosperous Energy Field.
This Prosperous Energy begins to unfold in a way which Re-patterns your electromagnetic field, allowing manifestation and joy to permeate your field. This permeation also begins to create a magnetic effect, wherein you can begin to draw to you and attract new experiences of vitality and financial abundance.
2 MP3s & JPG
Total Runtime: 16 Minutes
Journey and Symbol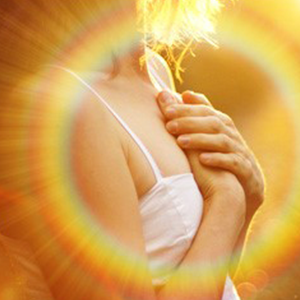 Speak to Your Pure-Source Self!
This Journey into Your Ascended Heart takes you into All that You Are Outside of Time and Space so that you may Receive, Open, and Experience Yourself in a New Way, unlocking more and more of the Divinity that resides within… the Divinity that is the Entire Universe… Receiving Guidance, Purpose, and Love in a whole, new way.
Travel into the Infinite, via your own Light Body, and into a Space where you can Speak to Your Source Self, free from struggle, lack, drama, or did-ease. What is Your Purpose? Who did you come here to be?
Note: This Journey May be Repeated as Often as You'd Like. Upon Each Experience of this Journey, you will Gain New Understanding and a Deeper Connection to Your Higher, Multi-Dimensional Source Self, thus feeling Love and Purpose in amazing ways.

MP3 & PDF
Total Runtime: 40 Minutes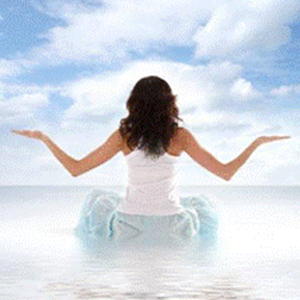 Complete with eBook and audio activations set to music and infused with the actual frequencies of the formula itself, you can begin working with specific frequencies, as well as learn the core of Jarrad's work in frequencies and how it birthed!
You will also receive the original hand-drawn frequency chart!!
Here's how Jarrad describes the Creation Formula:
The Creation Formula is the process of expansion. I've often described it as a two pronged, multi-dimensional frequency chart (Remember, EVERYTHING is Energy — therefore, EVERYTHING has a frequency) that balances energy while simultaneously activating the ability to consciously create.
The formula itself is comprised of multi-dimensional frequencies and symbols that activate dormant information within the energy field that works to balance energy fields, activate pituitary and pineal glands, and reprogram total consciousness in a way that accelerates and activates true abilities to consciously create (more about this on the free call!).
Think of your life as the product of millions and millions of frequencies — just like a symphony is the product of thousands and thousands of musical notes. This formula represents a giant tuning fork that vibrates through your entire energy system and tunes the frequencies so that the life you are experiencing is a match to the vibrational symphony you are offering forth with your subconscious thoughts, beliefs, and feelings — all while directing those subconscious thoughts, beliefs, and feelings into Love, Joy, etc.
This is the exact formula that I use in my own private and personal energy work each and every day.
Every hand-drawn symbol that comes with the accompanying E-book and remote healing audio walk through represents ingredients of this powerful formula and allows for transmutation and change in specific areas. These symbols have been used by Energy Masters, teachers, and students of all faiths and backgrounds, from across the globe, with amazing and miraculous results!
This amazing remote energy activation program also includes an audio session, where you will experience first-hand the amazingly powerful energy of the symbols as well as the meaning and invocations of the multi-level frequencies. In the accompanying E-Book, I will also speak to what the formula and symbols actually mean, as well as how to effectively tap into their energy — and subsequently, how to tap into the Full Power of You.
This includes The Original Creation Formula Audio Activation and Guided Walk-Through, The Creation Formula eBook — Complete with Symbol Guide, Complete Formula, and Actual Frequencies List.

6 MP3s
Total Runtime: 10 Hours, 25 Minutes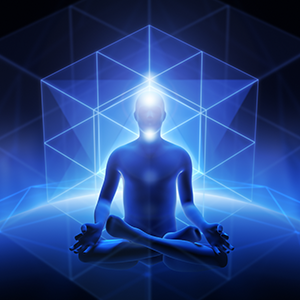 Jarrad's natural abilities to see, feel, and hear all forms of energy have given him unique insight into the underlying framework and process of creation, as well as how you can heal and reshape your future by restructuring your energetic fields, belief systems, etc. right now.
Join Jarrad as he reveals the mysterious forces that are working for (or against) you.
Discover how your unique frequency formula — belief systems, core beliefs, genetic beliefs, templates, etc. — dictate the answers you get back from the Universe as well as how your physical world is created and presented.
Join Jarrad for a POWERFUL and enlightening 3-hour workshop where you'll learn all about Energy, Awakening, and The Amazing Matrix of Self. These Incredibly packed audio recordings contain Jarrad's core message and some of his most amazing remote energy work to date.
You'll get to experience firsthand the magic of remote healing as Jarrad shows you how to literally UNPLUG from The Matrix of 3-D reality and enter the world of 5-D living and Beyond.
Note: These calls are PACKED with remote healing. Spontaneous healings and shifts often happen. Please drink plenty of water while listening and give yourself ample time to rest and integrate these powerful frequencies.
Plus

34 MP3s & 1 PDF
Total Runtime: 3 Hours, 56 Minutes
USA Today, #1 Bestselling
The Answer Is Energy Audio Book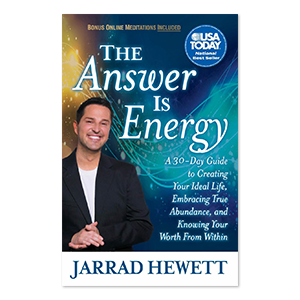 We know our best life is waiting for us to seize, but how often do we let our inner programming and the worn-out stories of our past crowd out our dreams and aspirations? We're continually looking for solutions, resources, and tools inside us to catapult our life into the stratosphere. The truth is, underneath all of our emotions, our stories, our scars, and even our limitations, we have the exact gifts and tools we need to create the life we've always dreamed of, right now!
How? By understanding our building blocks, re-training our energy (not just our minds!) and tapping into our own abundant well-spring of source of energy.
Each one of the thirty uplifting and frequency-filled chapters includes life lessons, stories, meditations, and real-life examples from Jarrad's own life as well as those he's helped shift into new paradigms of wholeness, wealth, new relationships, careers, healing, and love.
Jarrad's new book features practical guides and methods for shifting your thought patterns and ditching painful labels, as well as peaceful, healing meditations to end each chapter with nurturing and love.
Free yourself from doubt, blame, guilt, shame, obsolete belief systems, and the judgment of others as you learn about Energy, the Mind/body/spirit, and even the Universe in a whole new way!
Join Jarrad as you discover and unlock your own gifts and joy, all while learning to create the life you desire and fully experience that joy-filled living, every day!
You Get All of This
21-DAY Access to the MOST AMAZING Energy you will EVER Experience — directed right at you!!
The Brand-New Becoming the Source Field — Manifesting Through the Cosmic Rays of Expansion Journey
The all-new Letting Go: A New Release
Jarrad's New Magnetic Money Flow
The Never-Before-Released "Expanding Beyond Set Points"
The ALL-NEW Feeling Connected to Love Energy Journey
Jarrad's New Fear Clear energy session
20 Minutes per Day of AMAZING REMOTE ENERGY WORK — for a total of SEVEN HOURS of Live ENERGY TRANSMISSIONS AND ACTIVATIONS
4 Hours PLUS of LIVE question and answers with one of THE MOST leading-edge remote healers and channels in the world TODAY!
Blog Access for Questions and In-Depth Discussions
The Creation Formula eBook and MP3 Audio Activation with musical frequency activation
Jarrad's ALL-NEW Expanding into Your Divine Design Energy Journey and Meditation
The FIRST EVER Releasing Loneliness Activation and Journey
His POWERFUL, NEVER-BEFORE-RELEASED The Great Awakening
Complete Membership to the Online Community
All-New LIVE Video Call Retreat for Total Transformation
Jarrad's completely remastered Prosperous Energy Field Healing Meditation
The All-New Karma Cleanser
3 Pre-Recorded Master Classes and Energy Retreats
Jarrad's Brand New USA Today Best Seller The Answer Is Energy in audible, read by Jarrad himself
An All-New Exploring True Freedom
The Prosperous Energy Field for 2020 and Beyond
The Brand-New Transmuting The Fear of Change
A Newly mastered version of Knowing My Purpose with new music and energies
Journeys with and without music
PLUS, Unannounced Bonuses and SO MUCH MORE!
The Total Value of This Program — including the 20 minutes per day of remote energy work, 13 BRAND-NEW Energy Journeys, Exclusive Musical Frequency Journeys, Plus an Amazing catalogue of material, Live Calls, Video, and the Members-Only Web Site — has the power to change your life, forever!
20 Minutes of Remote Energy work EVERY DAY, Plus An entire Library of NEW and NEVER BEFORE RELEASED MATERIAL from one of today's most leading edge, new-energy healers
This HUGE Library of New Material, Plus the Weekly Calls, Daily Support, and Private Membership Q&A with Jarrad

Is Only $297.00!
Take the Plunge and Join Us for A NEW TIME of Creation, Expansion, Miracles, Mastery, and Manifestation Like Never Before!
**Daily Work Begins the Day You Sign Up! You'll get all of your downloads right away, and the membership site will be available beginning July 1st, 2020!**
Discount: 94% Off
Total Value: $5,700
You Wealth Special Offer: $347
Sold Out
30-Day money back guarantee**
**No refunds after Midnight PT, Friday, July 10th, 2020
When You Order Now, You Will Also Receive These 3 Full-Length Musical Frequency Tracks and Symbols
---
Big Shift Vibrational Journeys!
6 MP3s & 3 JPGs
Runtime: 1 Hour
These Are Some of Jarrad's MOST PROFOUND AND EXPANSIVE GUIDED JOURNEYS TO DATE
Renewing Your Core

An in-depth look at how you define yourself, this power-packed journey goes deep into our definitions of capability, self-worth, self-esteem and more, as we dive deep and uncover the True core of who you are.

Lifting the veils of separation, this guided track opens you up to a space of Unity and Sovereignty and introduces a new Energetic Tool — a first in Jarrad's Journeys — where you will experience "The Silver Fire" wherein you will experience the phenomenon of heat and cold, simultaneously, as the lower density vibrations lift out, and the higher frequencies birth, and any collected consciousness that has been seeded in your field is released, so you may emerge from this process fully connected and Unified as your own I AM Presence, both restoring and creating a space of Full Being and Full Presence.

Note: Includes Spoken Word Journey, Journey with Music, and a Journey Symbol.

Opening to Your NEW World

What is it to know that You are the Creation of Everything in Your World? As big of a statement as that may seem, as we open up to the energy of all that is, we open up to the realization that we are the sum total of every single thought, belief, and experience we have ever had. As that experience grows, we are able to change our beliefs and our thoughts, in order to change our past, present, and future experiences.

This original journey begins by re-defining relationships with the world and the self, and creating a space for change, love, and transmutation, as you release the fear, worry, and tension that can embed itself in our daily living in the physical life.

This journey is the energy of nurturing and connection at a Galactic level, creating unity and wholeness in your field, and allowing you to fully know the Self as Source knows You.

Note: Includes Spoken Word Journey, Journey with Music, and a Journey Symbol.

Perfection Now

Beginning by connecting us with Source at the Purest and Highest levels, beyond the stories and perceptions, this journey removes the struggle energy: the battle energy, the "try" energy, the energy of judgements, separation, and "should".

Clear a space to see yourself as Source sees you RIGHT NOW: as whole, and perfect, and loved in every single moment.

This powerful energy that corresponds with the new Perfection Now symbol allows for the recreation of your electromagnetic field — allowing you to receive yourself in a whole new way.

Experience what it feels like RIGHT NOW to be peaceful, and to be at harmony with all that is — allowing resistance to fade away and clearing a space for action and something new to grow.

Release the hurt, the guilt, and the shame, and allow yourself to find that which has been sought: the still point. Beingness. I AM THAT I AM.

Feel what it feels like to open up to you at your highest, most ascended state of love, joy, abundance, and vibrancy RIGHT NOW.

Note: Includes Spoken Word Journey, Journey with Music, and a Journey Symbol.
Sign Up Now!
**Daily Work Begins the Day You Sign Up! You'll get all of your downloads right away, and the membership site will be available beginning July 1st, 2020!**
About Jarrad Hewett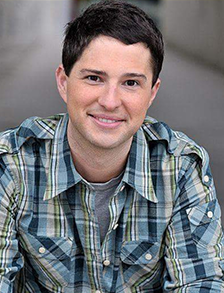 Jarrad Hewett is the best-selling author of Love, Life, God: The Journey of Creation as well as the co-author of the International #1 Best Seller, The Big E — Everything Is Energy. Jarrad is a multi-dimensional energy expert who specializes in visionary teaching and remote healing energy work that allows reconnection and healing at every level of being. He is a bridger of consciousness, an awakener of souls, and a catalyst for high level vibrational change that has brought about quantum growth, abundance, healing, and instantaneous change and manifestation in the lives of millions of clients across the globe.
The transformational energy he channels brings about change that goes far beyond the 3D "reality" and opens the self up to its truest and most connected experience of knowing Divine love at every level of being. His natural abilities to see and transmute all forms of energy have helped him bring about the highest forms of planetary evolution and spiritual awakening in the world today.
Jarrad has been heard on virtually every major network in America, including FOX, ABC, CMT, HGTV and more. His newest USA Today Best-Selling Book, The Answer Is Energy: A 30-Day Guide to Creating Your Ideal Life, Embracing True Abundance, and Knowing Your Worth From Within is available in stores and online now.
*DISCLAIMER: The information on this site is not intended or implied to be a substitute for professional medical advice, diagnosis or treatment. Financial or life results vary with each individual and we cannot guarantee that you will experience results similar to the testimonials presented on any of our pages or any results at all. These products are not intended to diagnose, treat, cure or prevent any disease. Testimonials are true and correct, and we will verify them upon request and also provide statements of expected typical results (email: [email protected]); however, these statements or examples should not be viewed as promises or guarantees of results. Any statements have not been evaluated by the Food and Drug Administration. Results are affected by a number of factors over which we have no control. Please see extended disclaimer at bottom of this page.
IMPORTANT MEDICAL DISCLAIMER: The information on this site is NOT INTENDED or IMPLIED to be a substitute for professional medical advice, diagnosis or treatment. All content, including text, graphics, images and information, contained on or available through this web site is for general information purposes only. Please see a medical professional if you need help with depression, illness, or have any concerns whatsoever. WE DO NOT OFFER MEDICAL ADVICE, COURSE OF TREATMENT, DIAGNOSIS OR ANY OTHER OPINION on your conditions or treatment options. SERVICES OR PRODUCTS THAT YOU OBTAIN THROUGH THIS WEB SITE are for information purposes only and not offered as medical or psychological advice, guidance or treatment. Results shared are not typical. You may or may not experience anything from our sessions, the services provided by teachers, speakers and guests. Please consult a medical professional if you are experiencing illness, depression, anxiety, mood swings or any concerns whatsoever. These statements have not been evaluated by the Food and Drug Administration. These products are not intended to diagnose, treat, cure or prevent any disease.
AFFILIATE COMPENSATION NOTICE: You should assume that the You Wealth Revolution has an affiliate relationship and/or another material connection to the providers of goods and services mentioned on this page and may be compensated when you purchase from a provider. You should always perform due diligence before buying goods or services from anyone via the Internet or offline.
REFUND POLICY: You Wealth Revolution appreciates and values all our listeners and speakers. As a show of our appreciation, we are happy to offer a 30-day Money Back Guarantee to our valued customers to better help them discover if a product will work for them. However, as a way to help show our speakers how much we treasure their knowledge and hard work, a refund can only be offered on one package per customer in a 90-day period. Multiple refunds requested by the same customer within 90 days will not be accepted. Should we notice a pattern of excessive purchases and returns, we reserve the right to remove such person(s) from our mailing list, block future purchases, and/or deny future refunds. Should the speaker's offer involve a personal session, the guarantee will be voided in the event that the session has been used. Should the speaker's offer include digital content, the guarantee will be voided and no refund granted if more than 30% of tracks have been downloaded. We rely on your integrity as a You Wealth listener to honor each speaker's digital assets. Additionally, all requests for refunds should be submitted within the 30-day guarantee period. We appreciate and thank all our listeners for understanding and respecting this guarantee.
*SURVEY OF YOU WEALTH LISTENER RESPONDENTS: In a survey conducted in August of 2013 listener respondents were asked specifically "Has the You Wealth Revolution Event Helped You Have a Better Life?". Out of 1164 total respondents, 1097 people answered "Yes". Only 67 respondents answered "No". A total of 94.24% percent of respondents said this event helped them have a better life. A copy of this survey and our results can be emailed upon request by emailing [email protected].