Welcome to Don Lynch's Special Offer Page

Are You Overwhelmed by Fatigue, Plagued by Blocks, or Trapped by EMF Sensitivity?
Meet Electric Body Master Don Lynch and Restore Your Vital Energy!
Jumpstart Your Biofield and Electric Health and Restore Your Vitality in Minutes!
Don Lynch has created this special offer to empower and support you:
Release your sensitivity to EMFs from your cell phone, Wi-Fi, smart meter and 5G
Release Energetic Blocks in you, your home and office
Attract positive energy to you
Provide an expansion in your consciousness effortlessly
Boost your body's natural healing ability
Balance the Electro-magnetic fields of your body
Restore your vital life energy in minutes
Unleash your highest potential by increasing your focus, concentration and creativity
Enable you to work with your Ego in a new way
Access Advanced Guided Healing & Proven Personal Growth Tools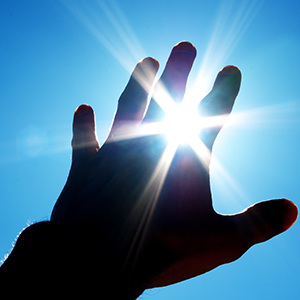 Are you experiencing the painful effects of upset during these interesting times we find ourselves in?
We are going through some powerful energetic changes right now. The earth and mankind are being influenced by Solar activity as well as powerful technology upgrades.
Many people are triggered and have sought help with talk therapy, self-help books, weekly body work sessions, yet they aren't finding relief from the chronic patterns in their life and body. If this is your situation, then you've come to the right place.
Each of us has access to an unlimited fountain of energy and creativity but we may have forgotten how to connect to it. The entire universe, including you, is made of energy. In fact, as you are reading this you are swimming in this remarkable field of potential. Electric body master Don Lynch can connect you to it easily!
Experience Self-Healing Techniques and Methods That You Can Apply Right Now to Shift Your Life So You Can Express Your Highest Gifts
To support you, Don Lynch has created a 12-part video series that: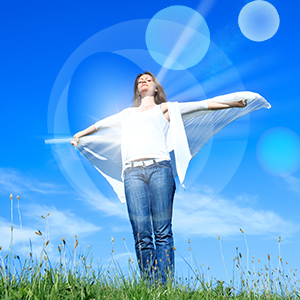 Reconnects you to your vital energy
Removes blocks in your energy system, and get your soul energy flowing
Harnesses the power of therapeutic energy to feel and look younger and healthier
Moves you beyond your conditioned limited ego instincts
Gain insights into how to cultivate deeper self-love and self-worth
Access new tools to lower stress and increase your vitality
Be empowered to fill your own battery up when you need it
Gain the tools to take care of your human Biofield and Electric health
and much more!
Be Prepared to Finally Have Relief and Experience New Quantum Levels of Energetic, Emotional, Physical, And Spiritual Healing!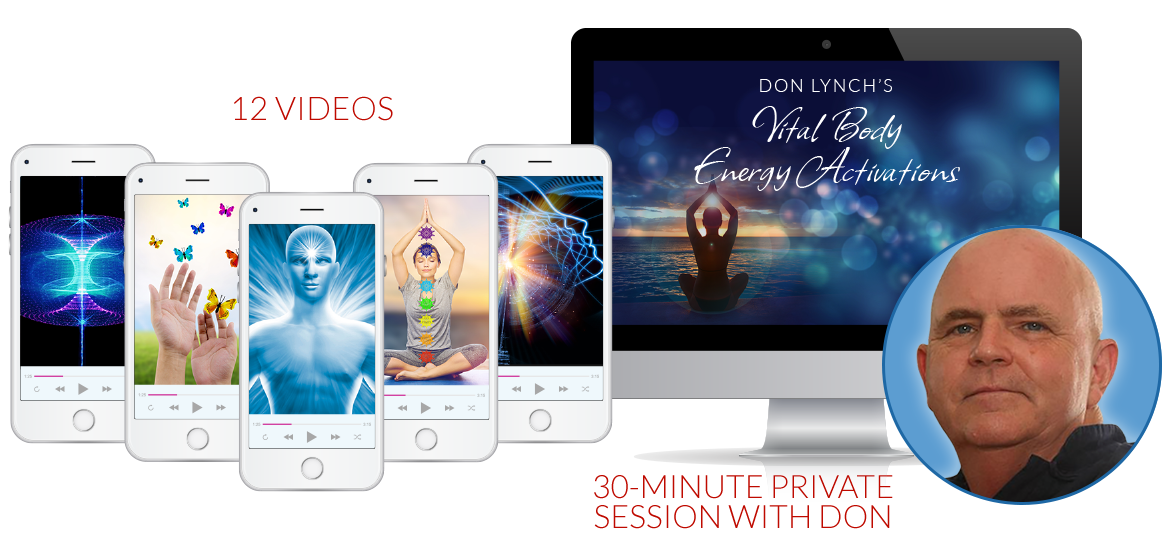 Value: $50
Video
Runtime: 6 Minutes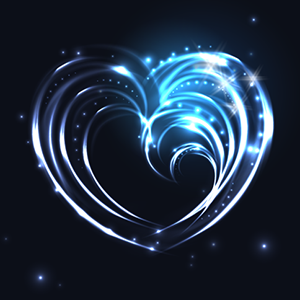 The heart is the most powerful source of electromagnetic energy in the human body, producing the largest rhythmic electromagnetic field of any of the body's organs.
This field, measured in the form of an electrocardiogram (ECG), can be detected anywhere on the surface of the body.
This is a remarkable 6-minute video that will shift your electromagnetics and emotions completely. The Heart Clearing Transmission video clears sadness, fear and the feelings of silent desperation.
Value: $50
Video
Runtime: 7 Minutes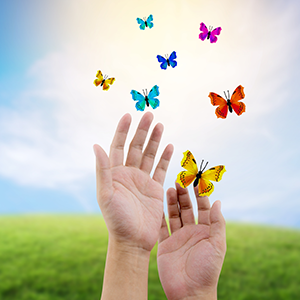 Many people are struggling with the shifts in our world right now.
Change sometimes creates fear and a victimized set of feelings.
In only 7 minutes, this video transmission will energetically release the fear and anxiety that is stuck in your body.
You can use this vital energy transmission every day if you need it.
Living in peace is now possible- no matter what chaos is happening in the world.
Value: $50
Video
Runtime: 6 Minutes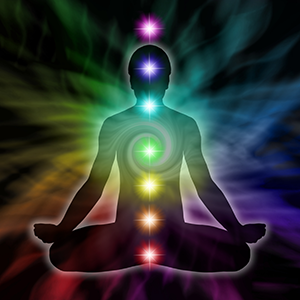 The meridian system is a concept in traditional Chinese medicine about a path through which the life-energy known as "chi" flows.
In this 6-minute video, Don demonstrates and clears your body and Electrifies your Meridians. In Acupuncture, the meridian maps and associated acupoints located along them are best viewed as road maps.
Don's video will help you shift your central nervous system and your emotions quickly using his easy to do system.
Value: $50
Video
Runtime: 6 Minutes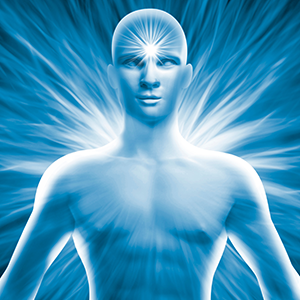 The third eye is a mystical and esoteric concept of a speculative invisible eye, usually depicted as located on the forehead, which provides perception beyond ordinary sight.
The third eye refers to the gate that leads to inner realms and spaces of higher consciousness. In New Age spirituality, the third eye often symbolizes a state of enlightenment or the evocation of mental images having deeply personal spiritual or psychological significance. Many sensitive people are able to use their connection to their third eye to view and gather information that is not available with your physical eyes.
In Don's 6-minute video, he gives us an easy way to remove the blocks to your access to your remarkable connection.
Value: $50
Video
Runtime: 4 Minutes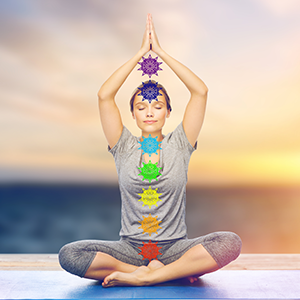 Everybody needs this transmission!
The Anti-aging Chakra Alignment video can restore your energy and vitality like an anti- aging treatment. In this 4-minute video, Don clears your chakras and gets them to work together in alignment and flow. The result is an immediate uplift in your energy and emotions.
Use this every day in the morning and see how much more energy you have throughout your day.
Value: $50
Video
Runtime: 3 Minutes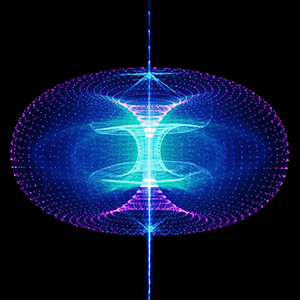 Your electromagnetic field looks like a torus. The energy of this torus is constantly refreshing and influencing itself. Toroidal energy fields exist around everything: people, trees, the earth, sun, and Universe.
In this 3-minute video, Don shares the energy upgrades that can be yours when he flips your Field.
This can clear your nervous system and accelerate your consciousness for the ascension.
Value: $50
Video
Runtime: 5 Minutes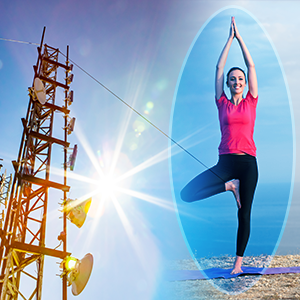 Quantum physicists and sages from ancient times have informed us that we are beings of energy living in a sea of potential.
Don feels that we are collectively here to remember ourselves as spiritual beings, empowered to learn, serve, and celebrate.
But Empaths and Highly Sensitive People have a lot of issues with Electromagnetic energy.
This is because their body is constantly resisting the energy waves.
With Don's 5-minute video, you can experience the freedom of releasing your current energy of living in a world full of constant bombardment from waves and energy pulses. Release Your Resistance to EMFs and 5G will change your life for the better quickly!
Value: $50
Video
Runtime: 7 Minutes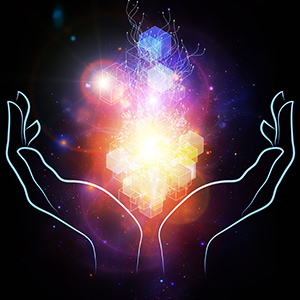 Many things in your life are affecting your energy flow.
For instance, if you wear glasses, the metal in the frames can be redirecting the energy near our brains. Everything around us affects our electromagnetic field. This can include your glasses and your jewelry.
In this 7-minute video, Don releases the interference that you have with Your Jewelry and Glasses. You will want to use this video many times because once you see how you are interacting with your possessions and the environment; you will want to clear everything!
Value: $200
4 Videos
Total Runtime: 21 Minutes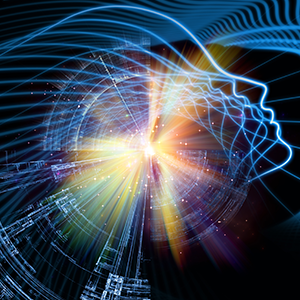 The New Ego Series consists of 4 advanced videos.
In this powerful set of advanced guided healings, you will experience a new way to operate within your ego, an extraction of primal egoic and discordant energies, and ultimately a connection from your physical body to your soul in higher realms.
Note: The entire Ego series should be used after the other videos have been completed as they are very powerful.

The New Ego 1

Don explains that most of our suffering can be released when we have a new relationship to our ego. In this 4-minute video, he explains a new way to think and operate with your ego. He also offers you a suggestion on a new language to use to anchor these frequencies.

The New Ego 2

Merriam-Webster says that ego is: "the one of the three divisions of the psyche in psychoanalytic theory that serves as the organized conscious mediator between the person and reality especially by functioning both in the perception of and adaptation to reality." In this powerful 4.5-minute video, Don extracts the primal energies that run within your ego.

The New Ego 3, Part 1

Want to relax your life? In this powerful video, Don extracts the discordant energies that run within your ego so you can be at peace and function without constantly being triggered by your environment. The points of resistance will be removed, and your system will function in a very calm manner.

The New Ego 3, Part 2

Want to connect to Higher Consciousness? In this 8-minute video you will connect from your physical body to your soul in higher realms. This will allow you to have access to the love of the universe and connect to your piece of it. You will gain a new perspective on life and many blessings!
Package A
Discount: 84% Off
Total Value: $600
You Wealth Special Offer: $97
Sold Out
30-Day money back guarantee**
Includes everything in Package A, PLUS:
Want to RESTORE Your Vital Energy NOW?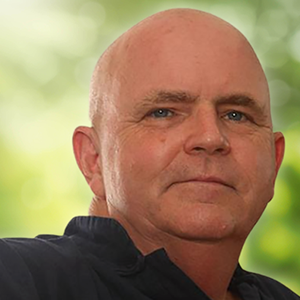 Everything connects via magnetic energy and is electrical energy.
All matter is held together via energetic bonds and consists of these atoms, of which most, is space.
The movement of energy is vital to life. When we think, breathe, function or even when we are resting, electrical energy is flowing through our bodies via our neurons and nerve pathways. Everything in your body operates because of ELECTRICITY.
If it is not running smoothly, you cannot function at your best.
Don can see any blocks in your electrical field and start to release it on your first session. During the session Don will share what he can see and feel and whatever suggestions I have for you to run at a peak level.
Package B
Discount: 80% Off
Total Value: $750
You Wealth Special Offer: $147
Sold Out
30-Day money back guarantee**
**No refunds available after private session has occurred
---
2-Hour Live Group Vital Energy Activation Webinar with Don
Via Zoom
Sunday, June 21st, 2020 at
9:00am Pacific / 10:00am Mountain / 11:00am Central / 12:00pm Eastern / 4:00pm GMT
Experience a Dynamic Group Experience That Will Upgrade Your Energy to the Next Level!
Don Lynch, Electric Body Master, will work on your energy field and clear your resistance to EMF and 5G energies. There will be time to work on the most pressing issues of the group during this powerful 2-hour.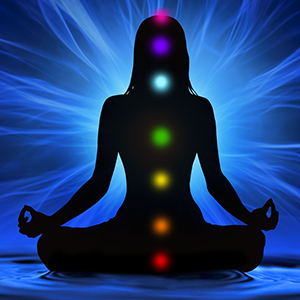 During this custom session you will:
Restore Vitality
Release Energetic Blocks
Gain Super Positive Energy
Activate Your Connection to Your Higher Self
Note: Session is recorded and available for replay.
About Don Lynch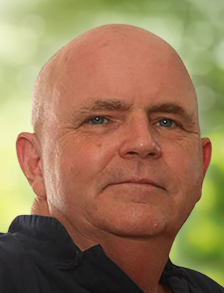 Don Lynch is a pioneer in the field of vital energy transformation. He is able to clairvoyantly "see" and feel the body's energies and blocks to proper flow. He is known for his simple methods for shifting the body's energies for health and vitality.
Don has been involved with Chiropractic and Energy research for forty years. He has been featured on telesummits, monthly online and in person events, and conference calls where he is able to transform and shift 40 or more people at a time with his energy transmissions. He is affiliated with the Muay Thai Sangha and Kshartia Sangham schools of Thailand, Mexico, Spain, Greece, and Canada. He has devoted twelve years researching advanced energy techniques using a science and biologically based approach. He shared his Energy clearing method with cellphones at the ISSSEM conference in 2016 to a packed crowd of people interested in the cellphone-body phenomena.
*DISCLAIMER: The information on this site is not intended or implied to be a substitute for professional medical advice, diagnosis or treatment. Financial or life results vary with each individual and we cannot guarantee that you will experience results similar to the testimonials presented on any of our pages or any results at all. These products are not intended to diagnose, treat, cure or prevent any disease. Testimonials are true and correct, and we will verify them upon request and also provide statements of expected typical results (email: [email protected]); however, these statements or examples should not be viewed as promises or guarantees of results. Any statements have not been evaluated by the Food and Drug Administration. Results are affected by a number of factors over which we have no control. Please see extended disclaimer at bottom of this page.
IMPORTANT MEDICAL DISCLAIMER: The information on this site is NOT INTENDED or IMPLIED to be a substitute for professional medical advice, diagnosis or treatment. All content, including text, graphics, images and information, contained on or available through this web site is for general information purposes only. Please see a medical professional if you need help with depression, illness, or have any concerns whatsoever. WE DO NOT OFFER MEDICAL ADVICE, COURSE OF TREATMENT, DIAGNOSIS OR ANY OTHER OPINION on your conditions or treatment options. SERVICES OR PRODUCTS THAT YOU OBTAIN THROUGH THIS WEB SITE are for information purposes only and not offered as medical or psychological advice, guidance or treatment. Results shared are not typical. You may or may not experience anything from our sessions, the services provided by teachers, speakers and guests. Please consult a medical professional if you are experiencing illness, depression, anxiety, mood swings or any concerns whatsoever. These statements have not been evaluated by the Food and Drug Administration. These products are not intended to diagnose, treat, cure or prevent any disease.
AFFILIATE COMPENSATION NOTICE: You should assume that the You Wealth Revolution has an affiliate relationship and/or another material connection to the providers of goods and services mentioned on this page and may be compensated when you purchase from a provider. You should always perform due diligence before buying goods or services from anyone via the Internet or offline.
REFUND POLICY: You Wealth Revolution appreciates and values all our listeners and speakers. As a show of our appreciation, we are happy to offer a 30-day Money Back Guarantee to our valued customers to better help them discover if a product will work for them. However, as a way to help show our speakers how much we treasure their knowledge and hard work, a refund can only be offered on one package per customer in a 90-day period. Multiple refunds requested by the same customer within 90 days will not be accepted. Should we notice a pattern of excessive purchases and returns, we reserve the right to remove such person(s) from our mailing list, block future purchases, and/or deny future refunds. Should the speaker's offer involve a personal session, the guarantee will be voided in the event that the session has been used. Should the speaker's offer include digital content, the guarantee will be voided and no refund granted if more than 30% of tracks have been downloaded. We rely on your integrity as a You Wealth listener to honor each speaker's digital assets. Additionally, all requests for refunds should be submitted within the 30-day guarantee period. We appreciate and thank all our listeners for understanding and respecting this guarantee.
*SURVEY OF YOU WEALTH LISTENER RESPONDENTS: In a survey conducted in August of 2013 listener respondents were asked specifically "Has the You Wealth Revolution Event Helped You Have a Better Life?". Out of 1164 total respondents, 1097 people answered "Yes". Only 67 respondents answered "No". A total of 94.24% percent of respondents said this event helped them have a better life. A copy of this survey and our results can be emailed upon request by emailing [email protected].