Welcome to Dawn Crystal's Special Offer Page

IMPORTANT: Reserve Your Private Energy Session w/ Dawn Crystal

(Limited Spaces Available)
Do You Feel Unable to Amplify Your Resonance for MORE SELF-LOVE, ENERGY, and FREEDOM?
Are You Finally Ready to Tackle Your Emotional and Physical Issues and Confront Your Pain
*

, Anxiety, and Sleep Struggles?
Learn How to Upgrade Your Energetic Biofield with ANGELIC SOUNDS to Reboot Your Vitality, and Reach Your OPTIMAL STATE of WELLNESS!
Sound Energy Voice Healing with Dawn Crystal will:
Receive whole-body "tunings" — from feet to crown — to slow down your brain waves and shift every cell in your body.
Receive practices to shift the electromagnetic energy in your biofield to address pain, anxiety, sleep and digestive issues, and much more….
Amplify your resonance for self-love, more energy, a greater sense of freedom and more playfulness, lightness, and vitality.
Sound Energy Voice Healing with Dawn Crystal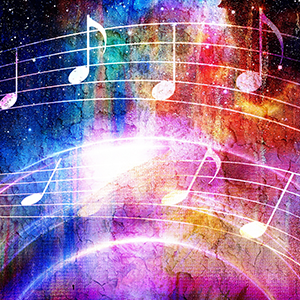 Dawn Crystal is on a mission for people to be Empowered in experiencing Natural Energy Healing as an Alternative way to heal themselves.
Dawn's Natural Sound Healing gifts have helped thousands of people worldwide with long-standing health issues.
Some reported avoiding surgeries

*

Most got out of pain fast

*
the list goes on and on!
The wonderful thing about Dawn's healing gifts are the powerful impact they have on underlying energetic imbalances, applied to a wide range of issues.
Harmonize Your "Chi" — Reach an Optimal State of Wellness and Vitality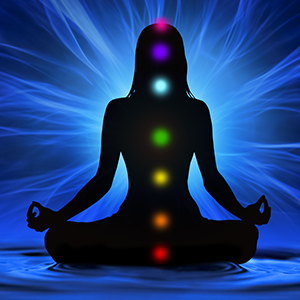 While the costs and complexity of healthcare continue to skyrocket, Dawn Crystal's easy to use healing audios are a natural alternative to achieve and maintain wellness and vitality! The high-frequency divine Source energy Dawn channels in all of her recordings is here to assist you, your family, and friends to unlock your body's natural healing power, boost immunity, and increase joy and quality of life.
If you've ever experienced a sound healing, you know that it feels really good. Your entire body relaxes — almost instantaneous as you sink into a delicious state of calm.
Stress, even pain, dissipates, and feelings of joy filter in, as your brain waves slow down and every cell in your body shifts from "Dis-ease to Ease"!
Clear stuck energies throughout your body and biofield, the energy field that surrounds and permeates your body
Balance your "Chi" or Life Force energy — noted for its electromagnetic qualities when working with "voice" sound healing
Alleviate all manner of physical and emotional imbalances while providing a noticeable boost to the immune system
Delve Beneath the Surface of Emotional and Physical Issues
While you'll explore the imbalances from your feet and knees to your brow and crown, you'll experience bringing these areas into balance with Sound Healing to aid in this "harmonizing".
In this program, you can expect to touch into these powerful transformations:
Improved energy levels and overall health
A quieter mind and more comfort with your emotions
Increased creativity and more effective problem solving
Clearer thinking and better sleep
Improved stress management
Improved breathing and a deep sense of being grounded
Clear persistent body pain
Attract more wealth easily
Feel Happier and more alive
Better circulation
Clear blocked systems
Improve health in vital organs
Lose weight easier
Attract More Love in your Life
Experience an Empowering New Understanding of the Nature of Your Body and the World Around You and Feel Greater Love and Appreciation for Life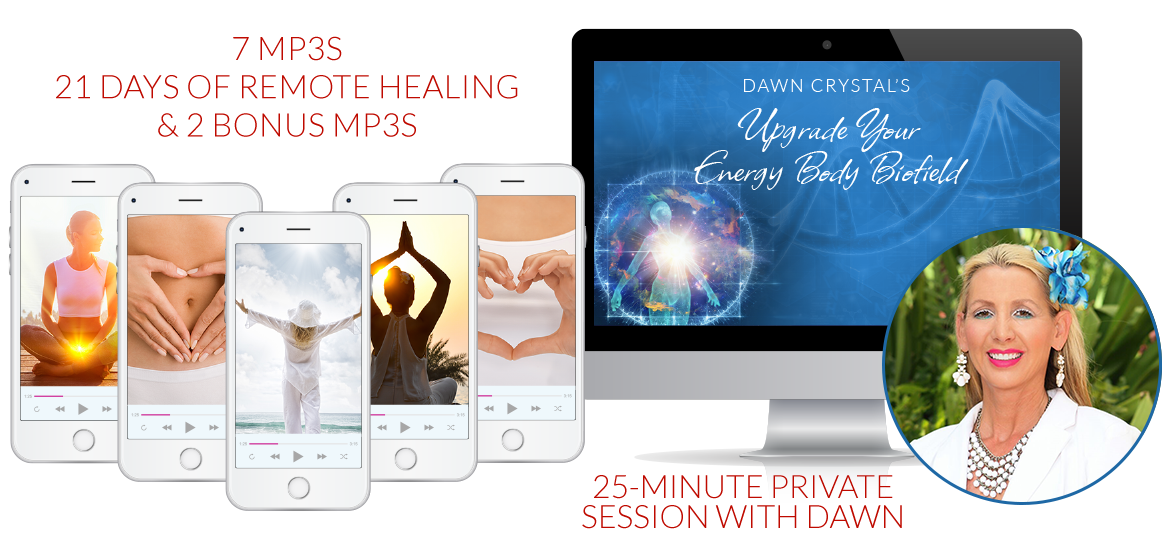 Value: $111
MP3
Runtime: 13 Minutes
Your Foundational Zone Clearing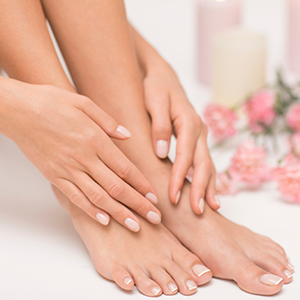 Experience Energy "tuning" and balancing and grounding your field from the feet up.
Our Feet and Knees guide us toward or away from life experiences.
If you're "frozen" in some way, the stuckness shows up strongly in these zones.
Imbalances can appear as pain or discomfort in feet, knees, or shins, in a sense of not being able to move forward, and as indecision, anxiety, or addictions.
Benefits:
Feel more grounded to planet earth clearing the blocks
An energy adjustment to release resistance and create alignment
An upgrade to the soles of your feet to gain a greater sense of your life's mission and calling aligned to your soul
Helps with circulation in your feet

Value: $111
MP3
Runtime: 13 Minutes
Finding a Comforting Groundedness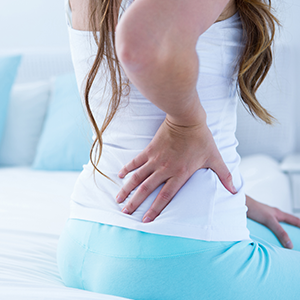 The "root center" of the body reveals electrical energies around doing versus non-doing on your right side, you experience the imbalance of over doing and over thinking; on your left side, you experience the imbalance of frustration or non-doing.
Emotional issues pertaining to your home, early family life, and the tendency to self-sabotage show up here.
Related physical symptoms include Sciatica, hip pain, low back pain, sluggish digestion, overall low energy, and more.
A balanced root center reveals a conversation of thinking and doing energy. It also relates to being well-grounded, receiving energy from the earth, and having a well charged battery.
A clean and ordered home is a reflection of an integrated and healthy root energy.
Benefits:
A charge of the "body's battery"
Experience grounding your "Life Force" energy to planet Earth
Experience an activation of smoothing out your energy so it sustains equally through-out your day. (without mid-day burn-out)
Start to heal old wounds related to family history

Value: $111
MP3
Runtime: 13 Minutes
Happily Receiving Resources for Boosting Creative Expression, Pleasure and Inspiration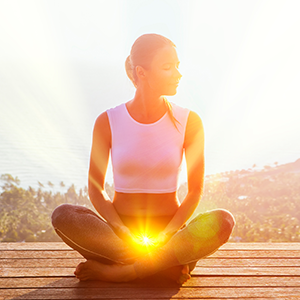 The Sacral zone governs creativity, intimate relationships, sexuality, pleasure, flow of resources, and embodiment. It also holds the energy of guilt, shame, frustration, and disappointment.
Physical issues that arise when this area is "derailed" include poor digestion and elimination. Chronic frustration and sense of victimhood, low libido, low overall energy. Yeast infections and Candida and other reproductive issues, lower back pain, and more. The balanced expression of this center allows for happily receiving resources, intimacy, pleasure, creative inspiration, and embodiment.
Benefits:
Clear out old traumas, stories and feel more embodied and present
Clear patterns of guilt, shame, frustration and disappointment that keep you from receiving pleasure, intimacy, creativity, and Abundance
Clear "victimhood" and shift into a creative neutral center
Improve your relationships with money, partners, and your own body
Reprogram the inner critic to be Aligned with your higher self

Value: $111
MP3
Runtime: 14 Minutes
Establishing a Healthy Balance of Positive and Negative "Electric Charge"
This complex center holds the energy of your mother and father, your will, drive, gumption, ability to say yes, and to finish things. It's also where you store anger and feelings of powerlessness, and it governs the expression of your inner power, digestive fire, and fighter-flight.
Physical issues arising from an imbalance in this area can manifest as digestive distress, adrenal fatigue and burnout, allergies, autoimmune disorders, skin conditions, and imbalances. This zone enables strong digestion, the energy to tackle clutter and finish projects, and a healthy balance of yin and yang, cultivating a flow state, personal empowerment and compassion.
Benefits:
Experience more overall energy and drive!
Clear and upgrade THE "DNA" where we inherit from our ancestors
Experience your digestive tract as an incinerator that combusts food as fuel and increases your metabolism and electrical system
Become more centered, more compassionate, and less judgmental towards others
Discover and experience your own inner radiance
Value: $111
MP3
Runtime: 14 Minutes
Being in Balance with Your Heart's Desires for More Joy & Gratitude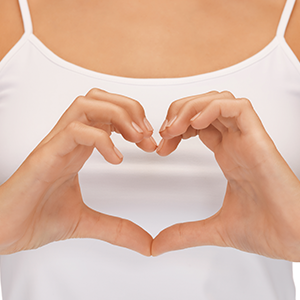 Your Heart Center governs your lungs, hands and arms, and physical heart. It holds the expression of giving and receiving love, but can also harbor hate, grief, depression, and despair.
Physical symptoms of imbalance can express as shallow breathing, asthma, shoulder, arm, or hand pain, upper back pain, poor posture, and a sense of overwhelm.
In-balance, this center allows you to express joy, freely give of your gifts, graciously receive from others, be in balance and accord with your heart's desires, and easily feel spontaneous gratitude.
Benefits:
Release hidden patterns of hate, world pain and despair
Strengthen the function of your heart, lungs, and diaphragm
Open your heart to receive more — love, money, happiness, joy, personal power
Remove ancestral & inherited heart-walls

Value: $111
MP3
Runtime: 11 Minutes
The Root of Your Divine Expression Clearing
The throat chakra is one of our important energy centers, as it is by our word that we create our life. Examining what comes out of your mouth- rather than what goes into it — is one of the main focuses of Biofield Tuning.
This center holds the energy of our voice, creative expression, and ability to speak our truth. Imbalances present as speaking and not being heard, not listening to and following your own inner direction, and repressing self-expression. It also holds your thyroid, which plays a large role in our overall energy level. Physical issues from imbalances include neck-pain, hyper or suppressed thyroid function, vertigo, dental disease, and teeth clenching and grinding.
In balance this center holds your ability for divine expression, speaking your truth, and expressing creativity. It's also your center of pleasure and passion.
Benefits:
Release blocks preventing you from expressing your feelings, speaking your truth
Strengthen your thyroid through Divine Sound Healing
Open to new inspiration
Clear your voice to speak clearly so you can create in the world more powerfully!
Experience eating as all pleasure and NO guilt
Heal teeth problems

Value: $111
MP3
Runtime: 12 Minutes
Relaxing into True Healing Through Your Crown Chakra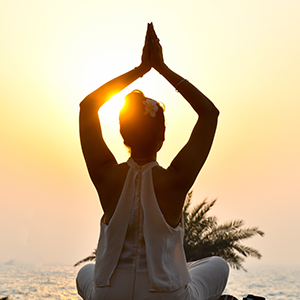 Your brow and crown centers hold your tendency to go out of the now and grasp thoughts of the past or future. A busy mind likes fuss and creates drama and stress, which can often be rooted in either regret about past actions or fear around future circumstances. True healing is about being able to be fully present, relaxed, and resting in the moment. Your crown center holds your power to achieve this. It holds your relationship with the Divine, the cycles of time, and the Universe in general. Both the brow and the crown centers can also hold imbalances caused by head injuries, headaches and migraines, PTSD, lack of time or money pressures, and stress in general.
When these centers are in balance you feel a release of pressure, an ability to be present in the moment to respond to stressors appropriately-instead of reacting to them. You sleep more peacefully, wake up rested, and experience a sense of ease as you go through your day.
Benefits:
Bring yourself into the present moment easily with brain balancing with sound in the alpha brain wave state
Release patterns of tension and worry giving rise to headaches, migraines or neck pain
Experience a greater sense of presence, stillness, and equanimity
Sleep more peacefully and wake up more rested
Connect stronger your crown chakra to more intuition, guidance, and infinite possibilities from the universe on a daily basis
Create a direct connection to Christ consciousness
Clear mind chatter or lack of focus
Value: $250
Begins Monday, July 27th, 2020 at
10:00am Pacific / 11:00am Mountain / 12:00pm Central / 1:00pm Eastern / 5:00pm GMT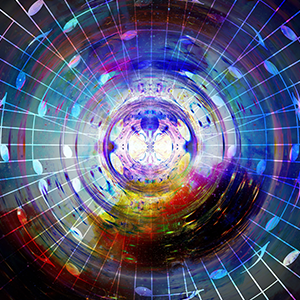 Join Dawn for 21 Days of remote energy healing from Source Creator channeled through the sounds in her voice.
This rare opportunity to experience this profoundly powerful energy will clear blockages, remove stuck energy, and negative patterns while raising your vibration and frequency.
Benefits:
Connect to the Light that resides within you
Experience a life-changing shift in mind, body, emotions and consciousness
Release tension, pain and anxiety and become more at peace
Dawn suggests that you go about your daily affairs in a tranquil, centered way during the transmission. Regardless of where you are or what you are doing you will receive the benefits of the transmission.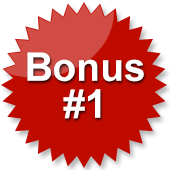 Stress-Be-Gone: A Divine Energy Cleansing
Value: $111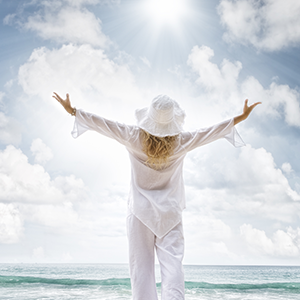 Listen and cleanse your being from the energies that result in stress.
Dawn delivers potent frequencies from Source energy through her voice to you.
Find a quiet space, relax as you tune into the beautiful channeled sounds, and experience an energetic cleansing and release of accumulated energies that create stress in your body.
---
Activate Your Divine Blueprint and Promote Perfect Health
Value: $111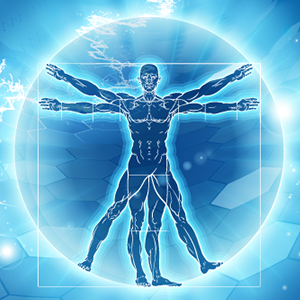 Boost your immune system and provide a protective energetic layer against environmental pathogens.
Dawn delivers an amazing power wash activation with this powerful sound healing and activates your divine blueprint to energy of perfect health.
Package A
Discount: 90% Off
Total Value: $1,249
You Wealth Special Offer: $127
Add to Cart
30-Day money back guarantee**
Includes everything in Package A, PLUS:
Value: $450
Via Phone or Skype
Upgrade Your Energy Body-Biofield
Eliminate All Physical & Emotional Imbalances Fast!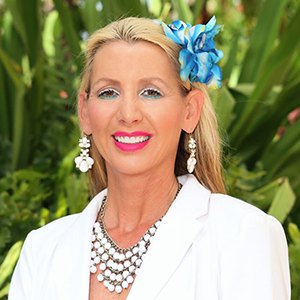 Get serious results quickly with a 25-minute private session with Dawn.
Remove yourself from the holding pattern of lack and pain.
Commit to changing your life today!
In a session with Dawn you can:
Dive Deeper into Revitalizing all your Organs & Major Systems of the Body
Heal Specific Areas of Concern that need Extra Healing Attention
Jump-Start your Complete System into perfect Harmony & Balance with High Frequency Source Energy
Clear past lives that may be affecting your Health currently
Clear your Energy Completely & bring Vibrant Vitality on all Levels of your being!
Create a "New" Awesome Healthier You!!!
Work on any topics you want to Change in your Life for the Better!!!
Please Note: All sessions must be booked within 90 days of the purchase date.
Package B
Discount: 90% Off
Total Value: $1,699
You Wealth Special Offer: $177
Add to Cart
30-Day money back guarantee**
**No refunds available after private session has occurred
Need a Payment Plan?
Second payment due in 21 days
---
Raise Your Vibration to Repel Fear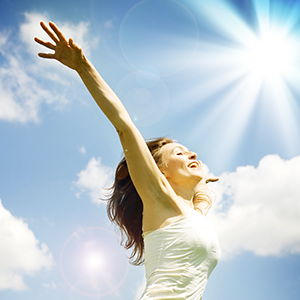 Raise your vibration by clearing out the fear of uncertainty.
In this Powerful sound healing, Dawn facilitates two processes — first a clearing for what you want to clear out and then and then a process to bring in what you do want.
Through the potent sounds coming through Dawn, bring in your personal power and light to repel surrounding energies, leaving you less susceptible to picking up the energies of others.
About Dawn Crystal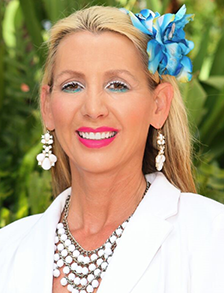 Dawn Crystal, an internationally recognized Voice Sound Healer, medical intuitive, respected intuitive life coach, soul reader, medium, pain release expert, and best-selling author of Pain Free Made Crystal Clear, Fear Free Made Crystal Clear, Happiness Made Crystal Clear, and Fatigue Free Made Crystal Clear, is known as a leading transformational expert incorporating ancient wisdom for modern-day success.
Dawn is passionate about helping people clear emotional and physical blockages, so that they can manifest from their higher selves, step into their full potential, and lead their lives and businesses in ways that align effectively with their souls' purpose. She helps her clients to release themselves quickly from pain, at quantum levels, emotional and physical, and she is an active mentor for entrepreneurs, CEOs, and celebrities, helping everyone! Dawn is the "go-to" person to get out of pain fast in minutes!
Dawn participates regularly on global teleseminars, radio shows, and podcasts.
Since early 2017 Dawn has been offering a live bi-weekly program partnering with Learning Strategies Corporation called Sound Healing/Silent Clearings.
Dawn's unique sound healing CD has been purchased by clients around the globe, and she is available on both phone and Skype, as well as teleseminars.
Dawn lives a peaceful life on Maui with her adorable animal companions.
*DISCLAIMER: The information on this site is not intended or implied to be a substitute for professional medical advice, diagnosis or treatment. Financial or life results vary with each individual and we cannot guarantee that you will experience results similar to the testimonials presented on any of our pages or any results at all. These products are not intended to diagnose, treat, cure or prevent any disease. Testimonials are true and correct, and we will verify them upon request and also provide statements of expected typical results (email: [email protected]); however, these statements or examples should not be viewed as promises or guarantees of results. Any statements have not been evaluated by the Food and Drug Administration. Results are affected by a number of factors over which we have no control. Please see extended disclaimer at bottom of this page.
IMPORTANT MEDICAL DISCLAIMER: The information on this site is NOT INTENDED or IMPLIED to be a substitute for professional medical advice, diagnosis or treatment. All content, including text, graphics, images and information, contained on or available through this web site is for general information purposes only. Please see a medical professional if you need help with depression, illness, or have any concerns whatsoever. WE DO NOT OFFER MEDICAL ADVICE, COURSE OF TREATMENT, DIAGNOSIS OR ANY OTHER OPINION on your conditions or treatment options. SERVICES OR PRODUCTS THAT YOU OBTAIN THROUGH THIS WEB SITE are for information purposes only and not offered as medical or psychological advice, guidance or treatment. Results shared are not typical. You may or may not experience anything from our sessions, the services provided by teachers, speakers and guests. Please consult a medical professional if you are experiencing illness, depression, anxiety, mood swings or any concerns whatsoever. These statements have not been evaluated by the Food and Drug Administration. These products are not intended to diagnose, treat, cure or prevent any disease.
AFFILIATE COMPENSATION NOTICE: You should assume that the You Wealth Revolution has an affiliate relationship and/or another material connection to the providers of goods and services mentioned on this page and may be compensated when you purchase from a provider. You should always perform due diligence before buying goods or services from anyone via the Internet or offline.
REFUND POLICY: You Wealth Revolution appreciates and values all our listeners and speakers. As a show of our appreciation, we are happy to offer a 30-day Money Back Guarantee to our valued customers to better help them discover if a product will work for them. However, as a way to help show our speakers how much we treasure their knowledge and hard work, a refund can only be offered on one package per customer in a 90-day period. Multiple refunds requested by the same customer within 90 days will not be accepted. Should we notice a pattern of excessive purchases and returns, we reserve the right to remove such person(s) from our mailing list, block future purchases, and/or deny future refunds. Should the speaker's offer involve a personal session, the guarantee will be voided in the event that the session has been used. Should the speaker's offer include digital content, the guarantee will be voided and no refund granted if more than 30% of tracks have been downloaded. We rely on your integrity as a You Wealth listener to honor each speaker's digital assets. Additionally, all requests for refunds should be submitted within the 30-day guarantee period. We appreciate and thank all our listeners for understanding and respecting this guarantee.
*SURVEY OF YOU WEALTH LISTENER RESPONDENTS: In a survey conducted in August of 2013 listener respondents were asked specifically "Has the You Wealth Revolution Event Helped You Have a Better Life?". Out of 1164 total respondents, 1097 people answered "Yes". Only 67 respondents answered "No". A total of 94.24% percent of respondents said this event helped them have a better life. A copy of this survey and our results can be emailed upon request by emailing [email protected].