Welcome to Dr. Marie Mbouni's Special Offer Page

An Exclusive Opportunity of a Personal Opening of 'Heavens Portal'
Want to Discover How to Clear, Dissolve, and Free Yourself from Limiting Patterns, Activate the Sacred Geometry Within and… Finally Let Go of Whatever Is Holding You Back with Ease?
Join Medical Doctor and Intuitive Marie Mbouni for an Opportunity of a Lifetime!
With Marie Mbouni's special offer you will:
Become and embody a quantum being, the new human that is here now to participate in the welcoming of the golden age on Gaia
Reclaim love and energy intelligence for abundance and bliss
Heal the Divine Masculine and Divine Feminine within yourself and the world, the mystical marriage embodiment
Awaken the power of your fire letter and key codes
Upgrade Your Quantum Frequency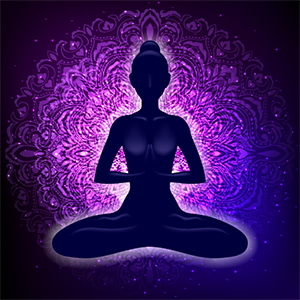 What if there was nothing more to look for, but everything to activate that is lying dormant in your field?
You are loaded and coded with all of your greatness already!
Fire letters and key codes are stored within each of your cells.
The more we activate from the inside out, the more what is lying dormant begins to come online, and we continue not to evolve, but instead surrender to the truth of who we are.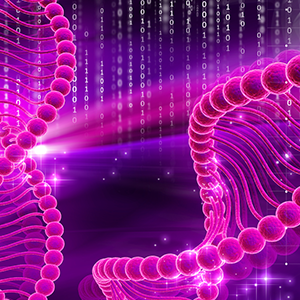 Our cells and our DNA are encoded with sacred geometry. And as we allow more light to flow into our field and be embodied, the light itself activates all the dormant sacred geometry within us.
Think of the Light like an electromagnet inscription, that activates your geometry through its vibration, in turn altering your vibration at a cellular level.
Then as your inner vibration rises, it alters your frequency. That, in turn, pierces the field around you, allowing physical manifestations of a higher vibration to be instantly reflected back to you.
The more you activate and expand, allowing yourself to return to the greatness coded within you, the more you will instantly collapse timelines, spanning multiple dimensions and realities simultaneously.
More of your unique gifts will come online, and you will become an even more powerful creator of your own physical reality.
The question is, are you ready to go deep into the activation process?
It Is ALL Within You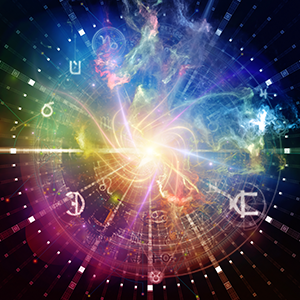 Quantum Reality Creation (QRC) includes advanced silent energy work, light language and star codes.
You will receive the required energetic upgrades that will also help you clear, dissolve and free yourself from any energy of lack, old patterns, limiting beliefs that might be preventing you from living a life fulfilled.
Unlock, activate and awaken your superpowers, hidden gifts, and dormant abilities so you can bring more magic to your life and the life of others.
Dr. Marie Mbouni is deeply honored to hold this sacred space for you to truly discover your dream self, reclaim your gifts and come fully alive!
If you ready to wake up, to heal and to grow, Marie has the gifts and tools that will get you in alignment with your higher self, your guides, the earth, the elements and Spirit in order to bring you on a beautiful journey of deep transformation.
No Matter How Long You've Been on the Path of Transformation, Breakthroughs Are Possible!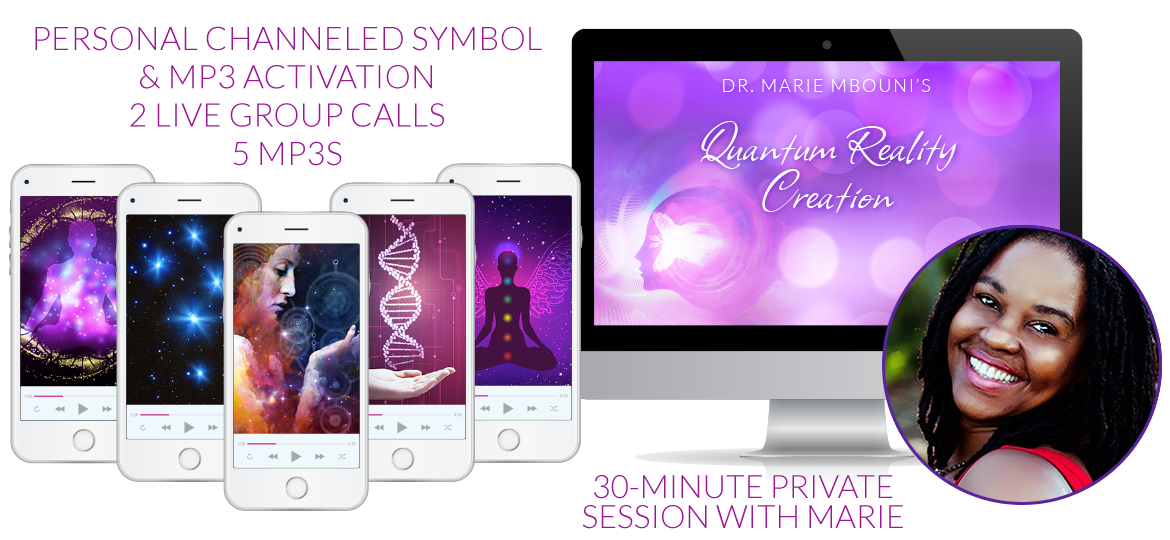 Value: $197
MP3 & PDF
Runtime: Approximately 5 Minutes
Awaken the Quantum Reality Creator Within!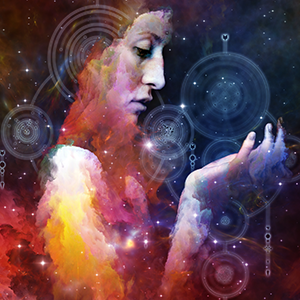 Marie Mbouni's channeled symbols are highly energized and personalized.
Beginning with an image of you (a selfie or any image so she can see your eyes) and your intention, Marie creates a channeled energetic watercolor painting that includes your symbol.
Your symbol represents a physical expression of the Language of your Soul. There are messages for you in your symbol! Notice everything!
The colors, the shapes, the shadows and what they evoke in you. The symbol will represent the choice you are making to access your highest love and your highest multi-dimensional guidance at the Highest Levels of Source Energy.
The symbol carries your Soul Signature energies and are encoded with activations to help you begin to Awaken the Quantum Reality Creator within.
Marie's intention is that the Symbol becomes a yantra, a visual mantra for your transformation.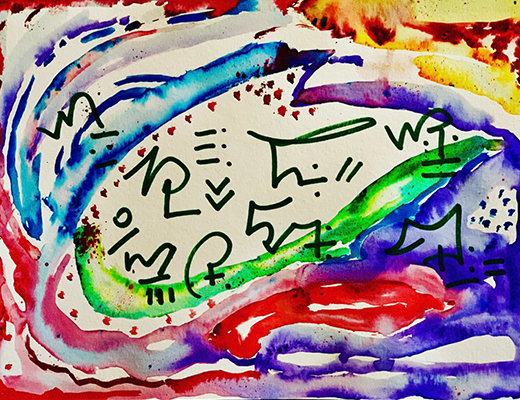 Note: Your channeled symbol will be accompanied by a recorded 5-minute Light Language activation audio.

Value: $100
MP3
Runtime: 15 Minutes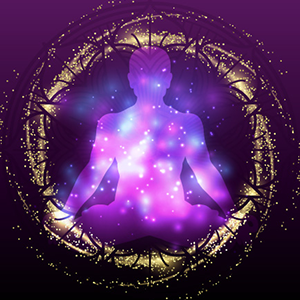 In this Quantum Reality Creator journey, we invoke the 5th dimension Gold and the Silver Violet triple flame of transmutation. This flame is one of the most powerful of all transmuting energies. It opens all fields to the cellular and quantum levels.
Fear is low-frequency energy that we all carry to some extent, consciously or unconsciously. This blocks us from accessing our full potential and true wisdom.
It is also very easy to pick up fear from a place or from another person if our energy field is not very strong.
Each one of us has different resonating frequencies, however, we all resonate through love, so this journey is made from the source of love with Quantum Miracle frequencies and specific frequencies that allow oneself to experience oneness, the realization of self and to remove fear.
One of the consequences of the continual use of the 5th dimension gold silver Violet triple Flame is the accelerated awakening of all your chakras. You will, step by step, wake up in a different world from where you live now.

Value: $100
MP3
Runtime: 16 Minutes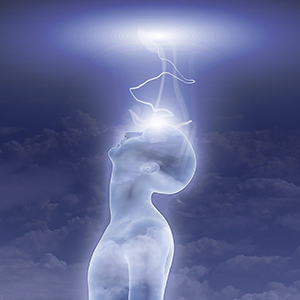 The human brain has a fundamental resemblance to a human, androgynous embryo. The pituitary gland holds the positive, masculine charge and the pineal holds a negative, feminine charge. When the masculine and feminine energies meet in the brain it is known as the Mystical Marriage. The Mystical Marriage initiates the birth of our multidimensional consciousness and our conscious passage into the fifth dimension and beyond.
The rising Kundalini pulls the energy up from Mother Earth through the nerve channels, into the medulla oblongata, through the pons area of the brain and then down into the pituitary gland behind the eyes.
The increasing pituitary radiations then pass through the third ventricle to awaken the pineal gland which has received light from the higher dimensions. The feminine earth energy merges with the masculine pituitary gland and the feminine pineal gland receives the masculine unmanifest energy from Spirit.
When the two essences meet in the third ventricle, there is the union and harmony of spirit into matter as the multidimensional forces of spiritual light merge with the matter of the third-dimensional brain.

Value: $100
MP3
Runtime: 20 Minutes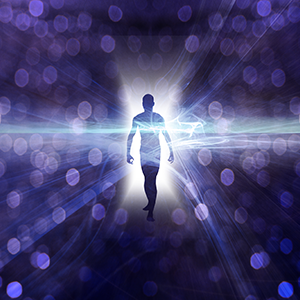 Surrender and letting go does not mean that you're weak or not consciously creating. Life is a co-creation, with infinite intelligence or Source. Expressing yourself as infinite intelligence, knowing and fulfilling itself, creating your life with intention, drive and determination is perfect. However, at some point, you need to let it go and trust that the universe is working for you and whatever presents itself is for your best and highest good. States of anxiety will form if you do not understand this part of the process.
Your role is not to force it into place, it is to set a clear and consistent intention, and then allow space for the universe to assemble the parts.
In order for creation to manifest, you have to be willing to let go of your attachments to them. Holding tightly to your desires in needy ways will not allow them to manifest. You must find ways to trust to that which is greater than your individual self and will affect other individuals and the planet. Faith and trust are the secret ingredient for creation.
Integration into the present moment of now and connection with your inner being to be able to tap into the manifestation of miracles. Experience an unconditional love wave and allow your full potential to be expressed. It comes from within and therefore releases the need to search for it, as it already exists inside you waiting to be awakened. Tune into the feelings of letting go and surrender, let that energy carry you in order to allow the universe to surprise and delight you.

Value: $100
MP3
Runtime: 19 Minutes
Loss of self is the most dangerous risk we run in life. We have forgotten that in our natural state of being — when we're not pushing, forcing, and struggling — we already have a built-in compass that makes getting what we want in life easy.
The biggest component of this compass is an unconditional Self Love that builds worthiness.
The Pleiades is a star cluster of deep healing with a Ray of the softest luminous Blue.
The beautiful Andromedan Energy is a glorious Pink Light, one of love and acceptance beyond our current understanding. Allow an accumulation of the beautiful Andromedan Energy or Pink Ray of Unconditional Self Love as well as Pleiadian Energy of self-healing to enter your heart and open an interdimensional portal through which the Masters of the Pleiades and Andromeda can flood your being with transcendent healing love, nurturance, ecstatic expression, Support, worthiness, and Sovereignty.
This is a very POWERFUL journey, carrying keys, codes and a light language activation that will bring you into higher realities. Be ready!

Value: $100
MP3
Runtime: 21 Minutes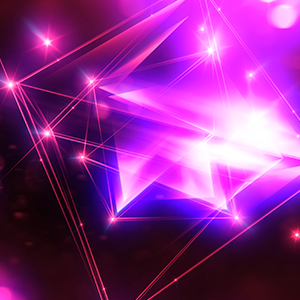 Quantum leap your abundance matrix and collapse timelines!
You have the power to weave your future timeline into your present life for empowerment, fulfilment, and bliss and experience ALL THAT YOU ARE at every level of being!
The "fountain of youth", vitality and health is located in the Bindu Chakra — one of the most mysterious and remarkable energy centers in the human body that brings about improved physical, psychic and spiritual health, and is, therefore a valuable aid on our spiritual journey.
The awakening of the Bindu Chakra helps the Pineal Gland, which is connected to this center, become active.
The 3 Cosmic Diamonds are connected through the Central Channel, bringing in Kundalini energies, Universal Energies and Earth energies for ultimate abundance.
The First Cosmic Diamond includes the Stellar Gateway Chakra, the Soul Star Chakra, The Causal Chakra.
The Second Cosmic Diamond includes the Crown Chakra, The Bindu Chakra and the 3rd Eye Chakra centered at the Heart Chakra.
The Third Cosmic Diamond includes the Root Chakra, the two Feet Chakras and the Earth Star Chakra.
Download your future self. Step into your power and purpose. Connect to the wisdom of your future.
Package A
Discount: 79% Off
Total Value: $697
You Wealth Special Offer: $147
Sold Out
30-Day money back guarantee**
No refunds after personal symbol and activation are created
Includes everything in Package A, PLUS:
Value: $250
Via Phone or Webcast
Saturday, July 20th and 27th, 2019 at
11:00am Pacific / 12:00pm Mountain / 1:00pm Central / 2:00pm Eastern / 6:00pm GMT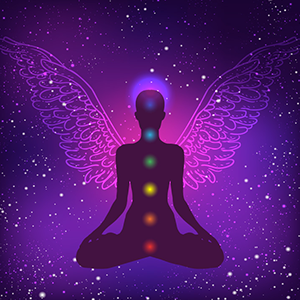 Marie is offering this exclusive call series to You Wealth Community with the intention to elevate your vibration and accelerate your journey of ascension.
Through a series of processes including breathwork, visualization into angelic realms and creation of a 9th-Dimensional Grid, you will be lovingly guided by Marie as she supports the re-encoding and reactivating your crystalline body of Light.
Reclaim your own innate soul wisdom, bring your gifts online, and live your birthright of peace, love, and abundance.
Note: Calls are recorded and will be available following the live sessions.

Call 1 — Awakening Your 9th Dimensional Chakras with Archangels Breathwork and Creation of a 9th-Dimensional METATRON GRID

Saturday, July 20th, 2019 11:00am Pacific / 12:00pm Mountain / 1:00pm Central / 2:00pm Eastern / 6:00pm GMT

Marie begins this call with a guided relaxation with breathwork. Breath is your connection to Source. The more deeply you breathe, the more Source energy you take in and the more you can open your channel to receive big energies.

You will start reconnecting with your own healer within, releasing and transforming old wounds and dysfunctional patterns.

Experience a spectacular visualization into the Higher Angelic Realms, to the crystal Cathedral of Light that will offer you the chance to meet Archangels connected to each of your 12 chakras.

Your 9th-dimensional chakras will be activated one by one with each archangel and their twin flame. This will enable you to open yourself up to them even more so that they can merge their frequency into you. Be prepared to receive downloads and insight that will help you accelerate your mission for this lifetime now.

We will end the call with a lesson on how to create a 9th-dimensional Metatron Grid.

This is a SUPER GRID that will connect you to the energies of Archangel Metatron, one of Marie's archangel guides. Metatron has been described as a bridge between Heaven and Earth. He is the ruler of the ancient map of consciousness known as the Tree of Life, he ushers in the life-force from higher dimensions, stepping them down into the worlds of matter while also guiding us on our return journey to wholeness, or Paradise.

Call 2 — Reclaim and Re-Encode Your Divine Master Blueprint: Karma Release Journey with DNA Repatterning and Creation of a Gold Silver Violet Flame Crystal Grid

Saturday, July 27th, 2019 11:00am Pacific / 12:00pm Mountain / 1:00pm Central / 2:00pm Eastern / 6:00pm GMT

The science of Epigenetics has shown us that we carry imprints in our DNA from our ancestors, and several other factors including age, the environment, our lifestyle, and even certain disease states.

We now know that the thoughts, emotions, beliefs and karma of your ancestors has profoundly affected the DNA you have inherited. And your own thoughts, emotions, beliefs, and karma have continued to influence it. Some of the information coded in your DNA is no longer in alignment with your Divine master blueprint.

It is time for a RESET! The deep intention of this call is to support you in re-encoding and reactivation your crystalline body of LIGHT. Reclaiming your own innate soul wisdom, bringing your gifts online, and living your birthright of peace, love, and abundance.

We will end the call with a lesson on how to Create a 5th dimension Gold Silver Violet Flame Crystal Grid. This grid will anchor the 5th dimension Gold Silver Violet Flame for you. You can create different power spot with these grids easily and use it to transmute lower energies where you choose, in your home or office, or to send it to other places.
Package B
Discount: 81% Off
Total Value: $947
You Wealth Special Offer: $177
Sold Out
30-Day money back guarantee**
No refunds after personal symbol and activation are created
Includes everything in Packages A and B, PLUS:
Value: $444
Via Phone or Zoom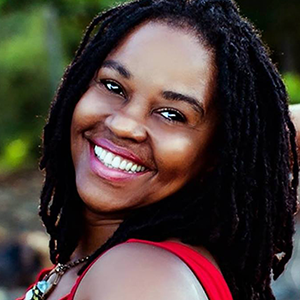 Dr. Marie will begin your 30-minute activation and healing call with a sound transmission with Language of Light, transmitting high-frequency energy and higher angelic realms energies to your whole auric field, with an emphasis on clearing and restoring your chakra system into a state of coherence.
You will also receive an ancient ritual of cord cutting, restoring your integrity, Divine self-power and self-love.
You will leave the session feeling loved, peaceful, rejuvenated and ALIVE. Get ready to say YES to all that you are!
Marie suggests bringing a sacred object or anything special that raises your vibration to the session. Be prepared with any concerns you'd like to discuss.
Have a journal handy is suggested to record any insights or downloads.
Note: You are welcome to record your session on your device.
Package C
Discount: 86% Off
Total Value: $1,391
You Wealth Special Offer: $197
Sold Out
30-Day money back guarantee**
No refunds after personal symbol/activation and/or personal session are completed
---
Special Added Bonus Expires Sunday at Midnight
Quantum-Infused, Light-Coded Gratitude Meditation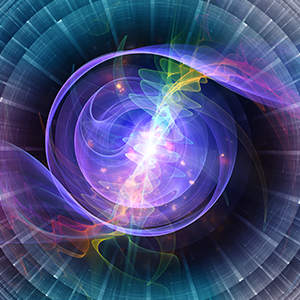 Gratitude is the single most scientifically proven practice for bliss, thus Dr. Marie always includes it in her teachings and programs. This profoundly beautiful Gratitude Meditation with deep theta healing in the background and the vibrations of her amethyst alchemy crystal bowl.
Whether you're experienced or a relative newcomer to meditation or sound journeys, my intention is to give you a beautiful, transcendent experience. Upon each experience of this journey, you will gain new understanding and a deeper connection to your higher, multi-dimensional source self.
Give yourself the gift of time and space to connect in. Have a journal nearby to capture all the insights and messages you will receive.
You can do this meditation in the morning or at night and may be repeated as often as you would like.
About Dr. Marie Mbouni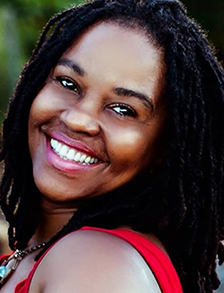 Dr. Marie Mbouni is a modern mystic and an MD Anesthesiologist, shamanic and energy healer, spiritual guide, facilitator of sacred ceremonies and retreats, creativity Coach, Author, world traveler and love anchor. All these techniques help her share her Medicine which is love.
From Medical Doctor to Entheogen Shaman, Marie offers her wisdom and guidance as a Clarity Coach working online and in-person with private clients and groups. As the founder of Reclaim Your Soul Power to Manifest a New Matrix and the Conscious Creativity Method, Marie offers integrative, experiential transformation journeys for professionals ready to escape the matrix including star Seeds, light leaders, change makers, way showers and visionaries wanting to step into their wholeness, power and purpose.
Through online and in-person retreats and gatherings, she guides those called to serve at all stages of their development. She helps them tap into heart-centeredness, intuition, sacred sexual energy, creativity and connectedness — their divine selves — creating true freedom, balance, harmony, love and joy.
Marie open doorways for you to enter and explore the Divine and your own inner world, helping you reclaim your full magical powers, becoming in essence your own inner shaman and healer.
Marie is the author of Reclaim Your Gifts, and co-author of The New Feminine Evolutionary, and has been featured alongside Julia Cameron, Flora Bowley, HeatherAsh Amara and Sofiah Thom.
*DISCLAIMER: The information on this site is not intended or implied to be a substitute for professional medical advice, diagnosis or treatment. Financial or life results vary with each individual and we cannot guarantee that you will experience results similar to the testimonials presented on any of our pages or any results at all. These products are not intended to diagnose, treat, cure or prevent any disease. Testimonials are true and correct, and we will verify them upon request and also provide statements of expected typical results (email: [email protected]); however, these statements or examples should not be viewed as promises or guarantees of results. Any statements have not been evaluated by the Food and Drug Administration. Results are affected by a number of factors over which we have no control. Please see extended disclaimer at bottom of this page.
IMPORTANT MEDICAL DISCLAIMER: The information on this site is NOT INTENDED or IMPLIED to be a substitute for professional medical advice, diagnosis or treatment. All content, including text, graphics, images and information, contained on or available through this web site is for general information purposes only. Please see a medical professional if you need help with depression, illness, or have any concerns whatsoever. WE DO NOT OFFER MEDICAL ADVICE, COURSE OF TREATMENT, DIAGNOSIS OR ANY OTHER OPINION on your conditions or treatment options. SERVICES OR PRODUCTS THAT YOU OBTAIN THROUGH THIS WEB SITE are for information purposes only and not offered as medical or psychological advice, guidance or treatment. Results shared are not typical. You may or may not experience anything from our sessions, the services provided by teachers, speakers and guests. Please consult a medical professional if you are experiencing illness, depression, anxiety, mood swings or any concerns whatsoever. These statements have not been evaluated by the Food and Drug Administration. These products are not intended to diagnose, treat, cure or prevent any disease.
AFFILIATE COMPENSATION NOTICE: You should assume that the You Wealth Revolution has an affiliate relationship and/or another material connection to the providers of goods and services mentioned on this page and may be compensated when you purchase from a provider. You should always perform due diligence before buying goods or services from anyone via the Internet or offline.
**REFUND POLICY: You Wealth Revolution appreciates and values all our listeners and speakers. As a show of our appreciation, we are happy to offer a 30-day, no questions asked Money Back Guarantee to our valued customers to better help them discover if a product will work for them. In the case of Marie Mbouni's package, a refund is available within 30 days of purchase, or before personal symbol and activation has occurred, and/or your private session has occurred (whichever comes first). However, as a way to help show our speakers how much we treasure their knowledge and hard work, a refund can only be offered on one package per customer in a 90-day period. Multiple refunds requested by the same customer within 90 days will not be accepted. Should we notice a pattern of excessive purchases and returns, we reserve the right to remove such person(s) from our mailing list, block future purchases, and/or deny future refunds. Should the speaker's offer involve a personal session, the guarantee will be voided in the event that the session has been used. Additionally, all requests for refunds should be submitted within the 30-day guarantee period. In the case of Marie Mbouni's package, all requests for refunds must be submitted within her 30-day guarantee period, or before personal symbol and activation has occurred, and/or your private session has occurred (whichever comes first). We appreciate and thank all our listeners for understanding and respecting this guarantee.
**SURVEY OF YOU WEALTH LISTENER RESPONDENTS: In a survey conducted in August of 2013 listener respondents were asked specifically "Has the You Wealth Revolution Event Helped You Have a Better Life?". Out of 1164 total respondents, 1097 people answered "Yes". Only 67 respondents answered "No". A total of 94.24% percent of respondents said this event helped them have a better life. A copy of this survey and our results can be emailed upon request by emailing [email protected].