Welcome to Ellen Watts' Special Offer Page

IMPORTANT: Package A and B Spaces Open
Very Powerful with
Group Coaching in Package B
Want to Learn the Secrets of Cosmic Ordering and Enjoy the Lucky Life You've Always Imagined?
You'll Discover Exactly How to Ask the Universe for Exactly the Money and Life You Want…
and Actually Get It!
You Are Only Moments Away from Discovering Exactly How To:
Cosmic Order windfalls of unexpected abundance or money!

*

Cosmic Order a brand new apartment or home!
Cosmic Order a great new opportunity or job!
Cosmic Order luxury vacations (cruises, trips, excursions)!
Use Cosmic Ordering to help you shift into more abundance to release debts!
Cosmic Order the love of your life or romantic partner!
Cosmic Order advancement, gifts or even a huge new life-changing opportunity!
Cosmic Order the money and possibilities to live the life your truly want!

*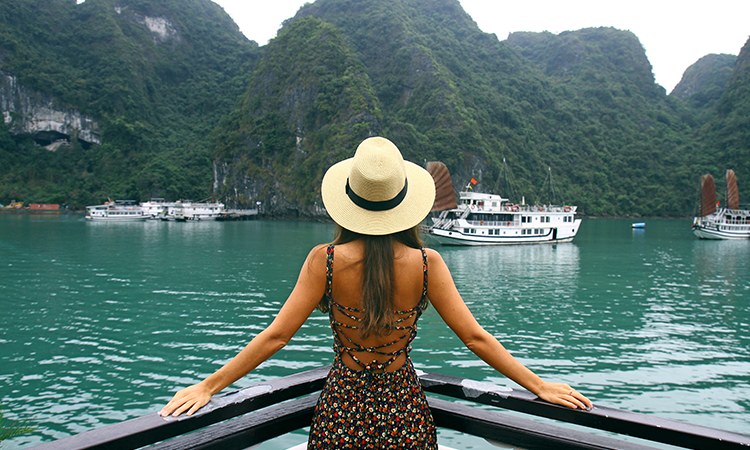 Cosmic Ordering Your Lucky Life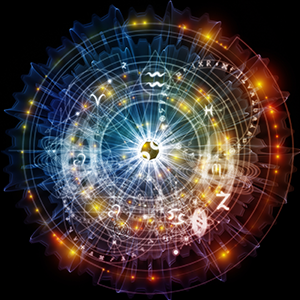 Cosmic Ordering is an ancient knowledge that was set up long before we arrived. It is the most simple, practical tool that we all have at our disposal — all the time — every single day, every single moment. It is also our birthright.
Most of us have been caught up in the drama of life since before we even knew how to talk, and we've literally forgotten life's inherent instruction manual and instead chosen to struggle.
SO, STOP STRUGGLING and START ASKING — it's time!
How Much Fun Could You Have in Life If Got the Secret to Cosmic Ordering Working for You?
Would You Love to Be One of the Lucky Men and Women Who Enjoy Affording New Homes, Dream Vacations and All of the Successes and Lucky Breaks?
Ellen Watts, bestselling author and red-hot cosmic orderer, has helped men and women around the world develop a knack for cosmic ordering so they can start developing and creating their own, unique lucky life.
People just like you, from all walks of life, have met their soulmate, found a perfect new career, won prizes, been given unexpected gifts, gotten published and felt happier in the flow of joyful Cosmic Creation.
Why Would You Wait, When You Can Create?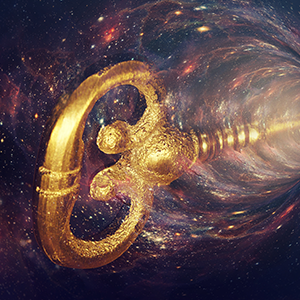 Cosmic Ordering is the answer you've been looking for. Ellen is handing you the missing magical, the miraculous key to finally live the life you always hoped was possible for you.
It's learnable, it's amazing and it's the knowledge and power we are all meant to have.
It will get you what you really want AND what you really need — it may even get you what you might like just for fun! (and if you aren't clear on what you want, don't worry, Ellen can even help you with that too!)
There's no need to read piles of books, do endless workshops, clear every last one of your limiting beliefs, be perfect, or prove to anyone that you deserve to have the money, finances and relationships you dream about. You can get what you want each and every time 'express delivered' to you by the Universe.
Your luck is about to get better with this very special program that Ellen has created just for the You Wealth Community. Let Ellen help you have a blast with Cosmic Ordering so you can live best life ever!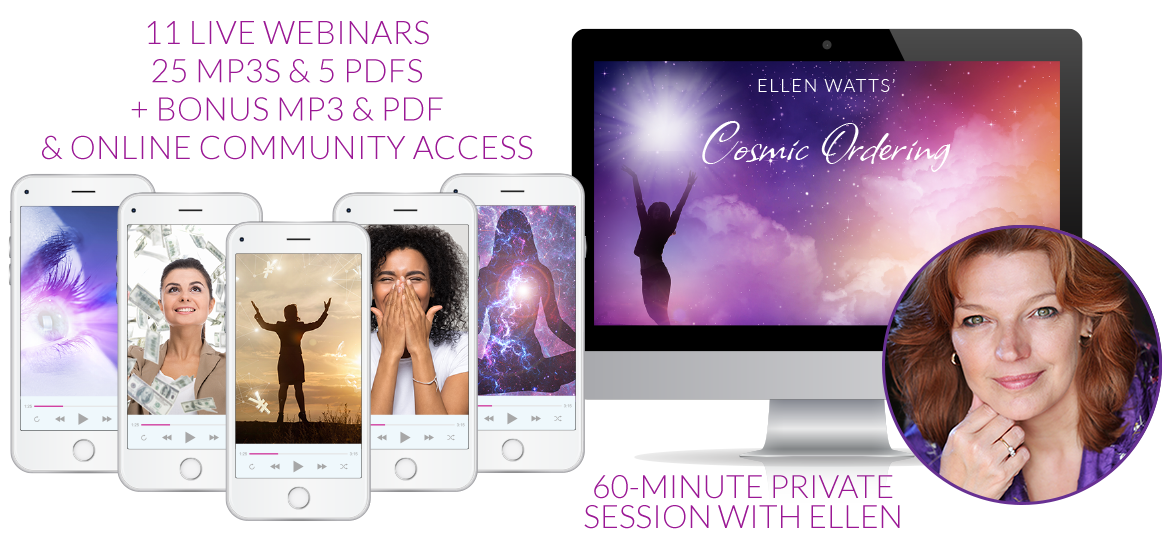 Value: $189
Via Webcast
Tuesday, June 11th, 2019 at
11:00am Pacific / 12:00pm Mountain / 1:00pm Central / 2:00pm Eastern / 6:00pm GMT
Lucky Me LIVE — Living your Luckiest Life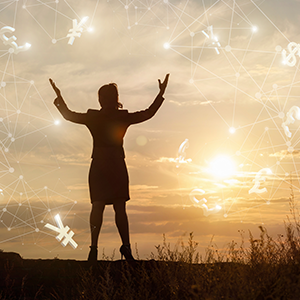 This is your introduction to all the secrets of Cosmic Ordering so you can have the lucky life you have always imagined. Why would you wait, when you can Create?
Whether you want to get some quick windfalls of cash or really go for it and become really wealthy and upgrade your whole lifestyle, Ellen will show you how, using her tried and tested 4 step process.

How to Prepare Your Order

Get clarity on what it is you really want, how to identify what's getting in your way and clear it and how to word your Order in a way that Universe will take note.

How to Place Your Order

Get in the right state of mind (what I often refer to as the internet connection with the Universe) How to hold your limiting beliefs to one side, plus I'll share the ONE THING YOU ABSOLUTELY MUST DO on every single order to avoid potential disaster — please don't even attempt to Order without it!!!

How to Recognize & Accept Your Order

Learn what 'Orders on their way' look like so that you will recognize the signs and follow the lead with excited anticipation. You'll be able to use the power of your subconscious to be on the alert (even when you can't be), be so that you're always ready to Recognize, Receive and Accept.

How to Keep Your Order

Sadly, I see this too often, people get their goal, their order, their dream partner, their ideal job the most amazing business opportunity — it was everything they asked for and more. And then little by little they sabotage it, they don't believe it can last, it's too good to be true and they send it away again by accident (so common!). GOOD NEWS! I have the antidote! And with that knowledge and just a little regular practice you can be confident this will never happen to you.
Value: $189
Webcast & PDF
Tuesday, June 18th, 2019 at
11:00am Pacific / 12:00pm Mountain / 1:00pm Central / 2:00pm Eastern / 6:00pm GMT
Limiting Beliefs Spotter and Unblocker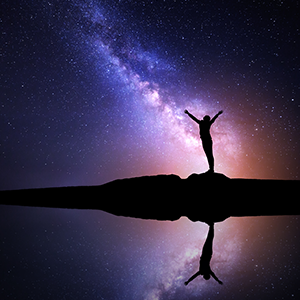 What's really been holding you back from having everything you know would like to have in life?
It's not what you think. In this warm and caring class Ellen will take you by the hand and lead you easily to discovering and getting around all those hidden speed bumps that have kept the good life from showing up for you.
Discover the 4 areas to spot and over 16 keys to unblock the beliefs that limit your LUCK and what to do about them.
You will learn:
Get clear on what you DO want to Cosmic Order
Find out the hidden little things have been keeping your dream job, new home, better health or perfect partner from showing up for you
Find out some quick ways to IMMEDIATELY start living lucky and getting unexpected lucky breaks show up for you right away
Value: $316
Via Facebook Live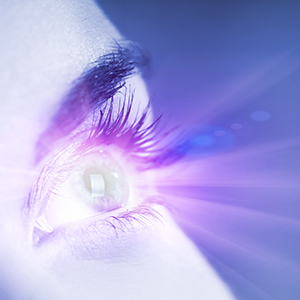 Woohoo, This Is Going to Be Fun!!!!
Become one of the whole new tribe of lucky, Cosmic Creators who are loving playing in the Universe.
Join fellow co-creators from around the world, all creating our vision boards together and join in on the collective energy as we put our intentions and Lucky Cosmic Orders in.

A whole virtual weekend event LIVE in The Co-Creator's Facebook group — create your own vision board over the weekend with other co-creators around the world.
3 LIVE events on Saturday, August 31st, 2019 at
2:00am Pacific

/

3:00am Mountain

/

4:00am Central

/

5:00am Eastern

/

9:00am GMT

5:00am Pacific

/

6:00am Mountain

/

7:00am Central

/

8:00am Eastern

/

12:00pm GMT

10:00am Pacific

/

11:00am Mountain

/

12:00pm Central

/

1:00pm Eastern

/

5:00pm GMT
2 LIVE events on Sunday, September 1st, 2019 at
5:00am Pacific

/

6:00am Mountain

/

7:00am Central

/

8:00am Eastern

/

12:00pm GMT

10:00am Pacific

/

11:00am Mountain

/

12:00pm Central

/

1:00pm Eastern

/

5:00pm GMT
The event times are approximately 10–15 minutes each.
Note: The event recordings will be available in your account for replay access (usually within the hour).
During this weekend you will enjoy three wonderful live Facebook group sessions to help you put together, enjoy, celebrate and order all the people, places and experiences that would 10x and 100x your daily living.
You will enjoy visioning and getting the cosmic orders and deliveries for:
Ideal weight
More work-life balance
Getting clear on what your life purpose is
Starting your own healing business
Writing a book and publishing it in under 30 days
Launch your own business
Have a life makeover
Value: $30
MP3 & PDF
Runtime: 8 Minutes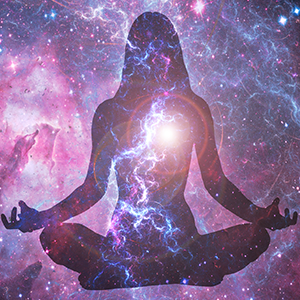 Ellen has helped women and men around the world really fine-tune their Cosmic Order.
You will get a beautiful "done-for-you" checklist with everything you might want to consider to get your order just right for YOU.
PLUS, Ellen's special 'Cosmic Order Recorder' journal page for keeping track of your Orders and lessons learned!
Also included is a special message from Ellen with a mini lesson in how to use both to keep the orders magically flowing into your life.

Value: $56
18 MP3s & 1 PDF
Total Runtime: 3 Hours, 40 Minutes
Get the Essential Runaway Bestseller That Started It All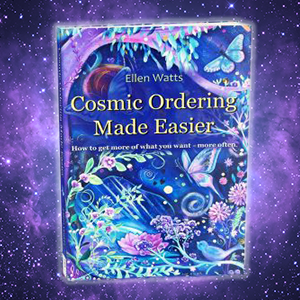 It's more than a book, it's your best friend through life's adventure. Get your own personal copy of the book everyone is reading & raving about. Save it to your phone and devices so you read it anywhere. Ellen's had extraordinary success "ordering on the go" at the supermarket, in line at the bank and in the middle of meetings.
Use the handy notes and workbook section of the book to prepare, place, receive and keep your order anytime, anyplace. It's fun and it's easy when you know how.
Print and highlight notes on your special pages to have in your home or office.
If you have a copy already pay it forward and share this as a gift to someone whose life you can light up with Comic Ordering.
Read a chapter before bed to get in the Cosmic zone and keep your vibration high and positive for a magical day ahead.
Listen on the Go and Get Luckier and Luckier
A 'hot-from-the-recording-studio' Audio book version of 'Cosmic Ordering Made Easier' infused with Ellen's Watts energy amplifications.
This is the audio book you will want to listen to again and again at home, in the car and on the go, to let the secret keys of Cosmic Ordering success and heart-warming stories lift you into the success zone every day.
It's like having a new best friend as Ellen shares her own funny, down to earth adventures learning to master Cosmic Ordering. And then shares her detailed step by step process, proving that if she can, you can as well.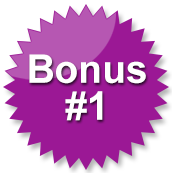 Twelve (12) Lucky Affirmation Graphics
Value: $30
MP3 & 12 PDFs
Runtime: 11 Minutes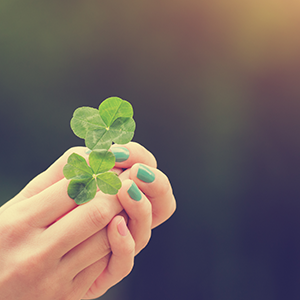 Ellen has a unique gift of downloading energy and intention into high vibration graphics that will help attune you to the Cosmic Ordering process.
These charming and lovely images will help get you into the magical flow wherever you see them as a reminder of your new lucky self.
Use these special images for your vision board or journal.
---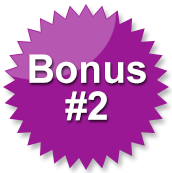 One (1) Month Full Membership to the Co-Creator's Club
Value: $37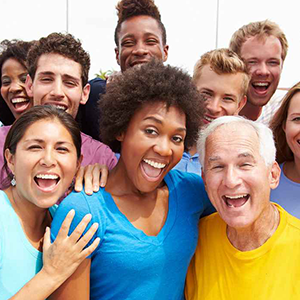 The Co-Creator's Club is a special academy-style global membership of like-minded, like-purposed, cosmically curious friends who would love to create more of what they want, more often.
It bridges the gap between Ellen's Cosmic Ordering books and programs and her action focused, make it happen, Get it Sorted programs, and her business VIP coaching and mentoring programs.
Here's what's included:
Each month there is a LIVE webinar training on a focus area of Cosmic Ordering, such as health, relationships, money or finding the love of your life or a masterclass in a particular technique such as Cosmic Ordering with Vision boards or Overcoming Limiting Beliefs & Fears.
Also, each month, there will be a LIVE group coaching call where you can ask Ellen anything and she will answer as many questions as possible in the hour. We can learn so much listening to someone else's situation and applying the solutions to our own. Sometimes it's just easier to spot other people's blocks and others will be able to spot yours and there's something magical about hearing about other's successes which inspire us to grow and take the next step ourselves. "A rising tide raises ALL ships!"
Very Secret Facebook Group with Ellen — The best place to share all these wonderful success stories is in the secret Facebook group which is included in your membership. It is secret so that no one will even know you're there — so you can talk and share freely and support each other as you learn these wonderful lessons and co-create the life you truly want.
Package A
Discount: 83% Off
Total Value: $847
You Wealth Special Offer: $147
Add to Cart
30-Day money back guarantee**
Includes everything in Package A, PLUS:

Value: $785
8 Webinars, 3 PDFs & Online Community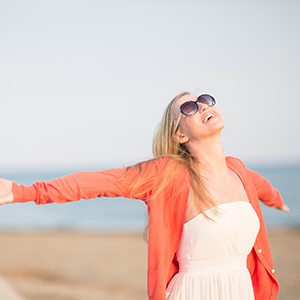 What makes some people luckier than others and can we change our own luck and become luckier?
Can we become one of those people who just seem to have a way of being in the right place at the right time, who get all the lucky breaks, free upgrades, win holidays & cars, attract the best friends, land the best jobs and be one of those people who even when things look like they're getting messed up, somehow come up smelling of roses!?
The Answer for You Is, 'Of Course!' YOU Can Learn to Become Lucky
Luck Is Not Just a Matter of Luck!
Funnily enough, luckiness is not a matter of luck, it's a matter of choice, skill, energy & vibration. In other words, you can learn how to be lucky and Ellen can show you how.
In just 3 magical, fun-filled weeks Ellen will show you how you can lift your vibration, model lucky people, connect more deeply with universal intelligence, activate your "reticular filter" to spot opportunities and be ready and aligned to accept and feel comfortable in your new lucky life.
Ellen's comprehensive program is designed to transform EVERY AREA OF YOUR LIFE FOREVER! Beyond the Quick Fix and just solving problems, this is a WHOLE LIFE UPGRADE to a completely new level of happiness, success, and a MAGICAL, FABULOUS COSMIC LIFESTYLE OF LIVING LUCKY.

Program Launch Date:
Sunday, June 30, 2019 at
11:00am Pacific / 12:00pm Mountain / 1:00pm Central / 2:00pm Eastern / 6:00pm GMT
Webinar Trainings Dates:
Tuesday, July 2, 9, 16, 2019 at
11:00am Pacific / 12:00pm Mountain / 1:00pm Central / 2:00pm Eastern / 6:00pm GMT
Group Coaching Call Dates:
Sunday, July 7, 14, 21, 2019 at
11:00am Pacific / 12:00pm Mountain / 1:00pm Central / 2:00pm Eastern / 6:00pm GMT
Gratitude Celebration Date:
Tuesday, July 23, 2019 at
11:00am Pacific / 12:00pm Mountain / 1:00pm Central / 2:00pm Eastern / 6:00pm GMT
Learn to Play with the Universe, Get What You Really Want, and Have Fun Doing It!
Thousands of people just like you have experienced astonishing success with this program.
Your Luck Changing Program includes:
1 Program Launch Call

3 Webinar Trainings

These highly interactive sessions will show you how step, be step how to become a lucky person with the ability to ask for what you want next, in the moment and also just experience the serendipitous good fortune that surrounds the luckiest of luck.

Even when things around you are looking rough, you'll have the ability to create your own bubble of extraordinary luck and an abundance of good fortune — and of course, the nice thing is that when your cup is full, you'll be in that wonderful position to share your luck with others too if you wish.

3 Group Coaching Calls

This is where the magic happens! A chance to chat with Ellen directly & ask, share anything about what's happening or not happening in the program for you and get personal advice & tweaks from your cosmic ordering coach. And as you listen to others sharing their successes & asking the questions that get deep into the heart of clearing the blocks & aligning to the vision of the lucky person you want to be — you will be moved forward & upwards with Ellen's warm, friendly advice supporting you the whole way.

Every week is inspiring, uplifting and life changing!

3 Workbooks PDFs

These beautifully designed workbooks really (playbooks) with journaling space are the perfect companion to the live intensive masterclasses. They allow you time to reflect on your experiments, notice your patterns and see the improvements as you go along.

Lucky Lounge online portal where all your recordings & materials will be stored for easy access and where group discussion and support can happen outside of FB.
Daily Facebook Lucky Challenge — baby steps towards living your luckiest life!
1 Gratitude Celebration Webinar
Value: $315
6 Videos & 6 MP3s
Total Runtime: 6 Hours, 40 Minutes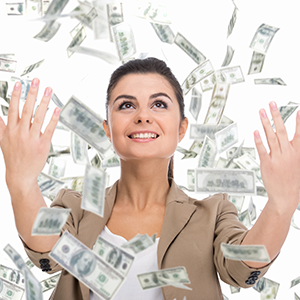 This is the info you have been asking the Universe for!
Learn how to get money, prosperity and abundance rolling into your life. Expect windfalls, new opportunities, lucky breaks and financial freedom to start showing up in delightful ways.
Massive value to instantly boost you your wealth vibration. Receive 6 one-hour special audios on how to change your wealth consciousness and be willing to be wealthy. This is the information you need to turn your money situation around and get on easy street for once and for all. Interactive, easy and tested by thousands around the world who have Cosmically Ordered the change they need.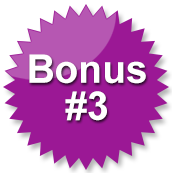 One (1) Additional Month Full Membership to the Co-Creator's Club
Value: $37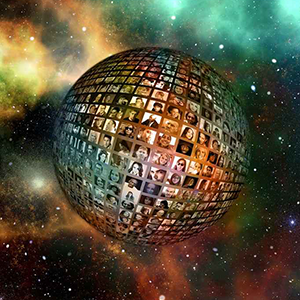 An additional month of the Co-Creator's Club for a total of Two (2) Full months of access!
You will have membership until the end of the Lucky ME Live Virtual RETREAT & live Lucky Challenge. This is value packed as you get an ADDITIONAL two live calls!
You will also get over 30 recorded group master classes with practical information on how to get lucky and Cosmic Order better health, change your body from overweight to beach ready, get your confidence back, be able to receive and so much more.
Package B
Discount: 90% Off
Total Value: $1,984
You Wealth Special Offer: $197
Add to Cart
30-Day money back guarantee**
Need a Payment Plan?
Second payment due in 21 days
Includes everything in Packages A and B, PLUS:

Value: $2,500
Via Phone or Skype
** Limited-Time Special — Only 40 Spaces Available **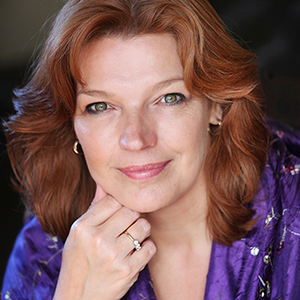 Imagine if you could have a whole hour crafting your dream life with a Master Cosmic Orderer who has a hotline to the Universe. Well you can. Ellen Watts is making a few places available for the first lucky 40 people who would like to have a rare personal one-to-one life-changing Cosmic Coaching session.
People who have had sessions with Ellen experience immediate and instant shifts in their reality. Money shows up, new lucky opportunities flow in and they experience peace, happiness and a new joy in life.
Due to the amazing success of her programs, Ellen is booked out and does not offer any private one to one session through her website. However, for the You Wealth community she is offering some LIFE CHANGING one-hour sessions where you can talk Cosmic Ordering for you personally and create ANYTHING you would like to have in your life.
And if you don't know clearly what you really want, Ellen will help you discover it and receive it easily and effortlessly.
What will you order?
New house and furniture?
A beautiful new car?
An upgraded or new romantic relationship?
Round the world vacations?
Better health and a younger looking more vibrant you?
Things will never the be the same again after you have had the chance to have Ellen expertly guide help you find out what you really need and want to create the dream life you love. Happiness is not about just having a great relationship, wealth or material things. Ellen will help you work out what your unique needs are and special order the Universe to deliver your secret needs and desires easily and effortlessly, so you are living happily and more fulfilled.
It is easy, it is possible and people around the world have been sharing stories of amazing personal happiness, impossible dreams coming true and magical ease after Cosmic Ordering with Ellen.
This is it. This is that huge game-changer you have been waiting for to have the life you KNOW is possible if you just know what you want and how to get it. With great warmth, wit and confident life experience Ellen will take you by the hand and guide into your new life. Find out what delicious treats the Universe has available in store for you. Let's do this.
Note: Session is recorded.
Package C
Discount: 93% Off
Total Value: $4,484
You Wealth Special Offer: $297
Sold Out
30-Day money back guarantee**
Very Powerful with Group Coaching NOW OPEN in Package B!
---
Special Added Bonus Expires Sunday at Midnight
Ticket on Ellen's Online Virtual Cosmic Cruise
Via Webcast
Sunday, November 10th, 2019 to Saturday, November 16th, 2019
A Virtual Voyage of Curiosity, Discovery & Joy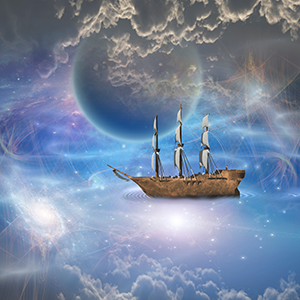 Are you ready for an instant vacation? Play your way to success in the company of high vibe new cosmic friends.
Enjoy the fun of one week feel good intensive retreat designed to raise your manifesting magnetism on all levels!
Includes daily LIVE Morning AIMS, poolside chats at lunchtime and evening discovery meditations.
Have something to look forward to every day as you and your new friends receive news on your new ports of call, and treasures on the high seas. Watch your happiness soar and your bank account blossom as you relax into easy success while soaking in the sun and learning the lucky lifestyle.
Note: This is an online event.
About Ellen Watts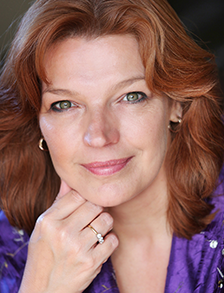 Ellen Watts is an award-winning coach, speaker and author. She is also a red hot Cosmic Orderer! From thousands of dollars, to free holidays, to amazing opportunities, contacts, contracts, relationships, incredible circumstances and more — Ellen has a story to tell and an inspirational lesson to share. Her training & lessons are never theory or regurgitated learning — it comes all from her own research, practice, experience and most importantly of all, real successes.
Ellen has used cosmic ordering to magically transform her own life and business and thousands of people around the world. From $15,000 arriving in 45 minutes, to willing luxury vacations around the world and working with millionaires, Ellen has learned the art of asking the Universe to deliver exactly what you want.
Over the last 21 years, she has personally trained & coached thousands of individuals and businesses in the UK to get more of what they want they want, more often, in a calm and confident way, with ease and without struggle or conflict. And more recently, her book Cosmic Ordering Made Easier with its simple 4 step system, & 'Get it Sorted, for Once, for All, for Good' her online coaching challenge, has enabled her to reach & teach thousands more.
Now Ellen's teaching is available worldwide, allowing even more people to attract more of what they want into their lives and to reach their goals with the Universe on their side.
Whether it's money, a career, relationships, travel, business, health or circumstances, Ellen's fun, engaging, personal and inspirational real-life stories, examples and step-by-step instructions take something that many find baffling, intangible, unstable or just 'for other people' and makes it practical, predictable and accessible — for everyone!
And the world agrees … In 2014, she was voted Author of the Year at the Women Inspiring Women national awards for her first book 'Cosmic Ordering Made Easier — How to get more of what you want, more often' & the following month she won the UK's prestigious 'Expert Authority Challenge' for her inspirational, action-taking work with female entrepreneurs and business owners. The following year she was voted one of the top 10 specialist coaches in the UK by the APCTC (Association of Professional Coaches, Trainers & Consultants) for her Cosmic Ordering Personal Coaching program.
Ellen's warm, funny, down to earth and inspirational style also makes her a regular & sought-after keynote speaker and radio guest (she's even hosted a show or two herself). And she's regularly been featured in magazine publications such as Kindred Spirit, SPA & Soul & Spirit. As well as featured in You Magazine, ABC, NBC and FOX.
*DISCLAIMER: The information on this site is not intended or implied to be a substitute for professional medical advice, diagnosis or treatment. Financial or life results vary with each individual and we cannot guarantee that you will experience results similar to the testimonials presented on any of our pages or any results at all. These products are not intended to diagnose, treat, cure or prevent any disease. Testimonials are true and correct, and we will verify them upon request and also provide statements of expected typical results (email: [email protected]); however, these statements or examples should not be viewed as promises or guarantees of results. Any statements have not been evaluated by the Food and Drug Administration. Results are affected by a number of factors over which we have no control. Please see extended disclaimer at bottom of this page.
IMPORTANT MEDICAL DISCLAIMER: The information on this site is NOT INTENDED or IMPLIED to be a substitute for professional medical advice, diagnosis or treatment. All content, including text, graphics, images and information, contained on or available through this web site is for general information purposes only. Please see a medical professional if you need help with depression, illness, or have any concerns whatsoever. WE DO NOT OFFER MEDICAL ADVICE, COURSE OF TREATMENT, DIAGNOSIS OR ANY OTHER OPINION on your conditions or treatment options. SERVICES OR PRODUCTS THAT YOU OBTAIN THROUGH THIS WEB SITE are for information purposes only and not offered as medical or psychological advice, guidance or treatment. Results shared are not typical. You may or may not experience anything from our sessions, the services provided by teachers, speakers and guests. Please consult a medical professional if you are experiencing illness, depression, anxiety, mood swings or any concerns whatsoever. These statements have not been evaluated by the Food and Drug Administration. These products are not intended to diagnose, treat, cure or prevent any disease.
AFFILIATE COMPENSATION NOTICE: You should assume that the You Wealth Revolution has an affiliate relationship and/or another material connection to the providers of goods and services mentioned on this page and may be compensated when you purchase from a provider. You should always perform due diligence before buying goods or services from anyone via the Internet or offline.
REFUND POLICY: You Wealth Revolution appreciates and values all our listeners and speakers. As a show of our appreciation, we are happy to offer a 30-day Money Back Guarantee to our valued customers to better help them discover if a product will work for them. However, as a way to help show our speakers how much we treasure their knowledge and hard work, a refund can only be offered on one package per customer in a 90-day period. Multiple refunds requested by the same customer within 90 days will not be accepted. Should we notice a pattern of excessive purchases and returns, we reserve the right to remove such person(s) from our mailing list, block future purchases, and/or deny future refunds. Should the speaker's offer involve a personal session, the guarantee will be voided in the event that the session has been used. Should the speaker's offer include digital content, the guarantee will be voided and no refund granted if more than 30% of tracks have been downloaded. We rely on your integrity as a You Wealth listener to honor each speaker's digital assets. Additionally, all requests for refunds should be submitted within the 30-day guarantee period. We appreciate and thank all our listeners for understanding and respecting this guarantee.
**SURVEY OF YOU WEALTH LISTENER RESPONDENTS: In a survey conducted in August of 2013 listener respondents were asked specifically "Has the You Wealth Revolution Event Helped You Have a Better Life?". Out of 1164 total respondents, 1097 people answered "Yes". Only 67 respondents answered "No". A total of 94.24% percent of respondents said this event helped them have a better life. A copy of this survey and our results can be emailed upon request by emailing [email protected].