Welcome to Jennifer Elizabeth Masters' Special Offer Page

Have You Ever Asked Yourself,
Will I Ever Feel Good Again?
The Answer to Your Question Is YES!
Open a Doorway to Unending Love,
Abundance and Joy…
Experience 5D Transmissions of Divine Grace, Magic and Manifestation 1-on-1 with Jennifer!
By working with Soul Sculptor Jennifer Elizabeth Masters, you will:
Experience how healing the love that was missing since birth is the first step toward joy
Understand how healing the relationships with your mother and all others heals the self deeply and profoundly
Move from Self-less To Self-FULL
Learn how to love yourself completely
Self-less to Self-FULL: The Key to Deep Inner Healing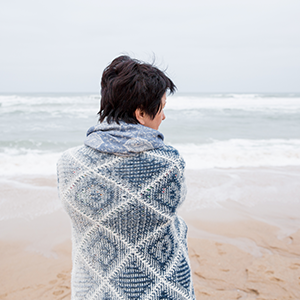 Many of us incarnated into a life where love was absent. Most of us have experienced a life of selfless giving which has left us depleted, lost and maybe even feeling angry, depressed or stuck. The goal of this life is learning about and embodying LOVE itself. But how do we do so when we felt unloved from the day we were born? Each of us has a mission to love ourselves completely.
Jennifer was called to create a high vibrational channeled package with The Ascended Masters to help empaths, healers and all with profound gifts stand tall, full, powerful in their highest truth of who they are.
Listening to this all-new and exclusive collection of audios will profoundly change the way you feel and get you moving in the best direction for your Soul Purpose. You will be become SELF-FULL rather than SELF-LESS.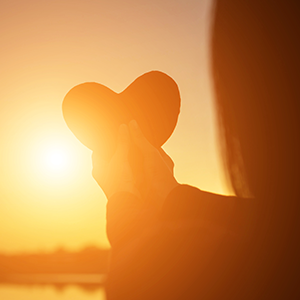 The beautifully channeled meditations and energy sessions will gently lift negative energy allowing you to feel calm, relaxed and grounded. These recordings are high vibrational transmissions that require your full undivided attention to receive the fullest benefit.
Referred to as the 'Soul Sculptor', Jennifer facilitates 'breaking the old mold' and gently guides you toward welcoming in new possibilities. She clears old patterns from past lives and your current lifetime, expediting positive life changes and deep inner healing — aligning with who you truly are, and what you desire to accomplish.
Jennifer is a catalyst for life, and a love and relationship expert — particularly as it relates to loving yourself! She has an uncanny knack for cutting to the root of the issues quickly, clearing the pattern so you get out of your rut, fast!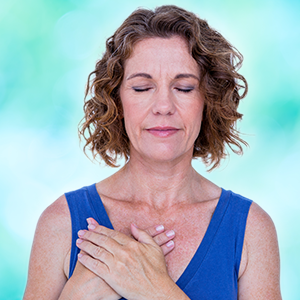 If you found your way here, it is for a reason. There are no accidents. You deserve to be loved, happy, healthy, and abundant. Jennifer Elizabeth Masters will inspire you to know that you can be happy just as you are and free of anxiety, depression, and unhappiness.
Jennifer helps you see and understand the purpose of what has happened in the past to make today brighter and tomorrow amazing! Her goal is to help you feel better, more positive, and see the world and universe as a safe place where you are constantly supported and loved. She helps you find the beauty and love under the story and pain.
Self-love is the fastest path to happiness and love. I assist and empower women and men to heal the past, love themselves fearlessly be authentic and happy. Relationships improve, life becomes HAPPY. I believe in the power of love. It is my mission to leave this world a better place, one beautiful heart-centered soul at a time. — Jennifer Elizabeth Masters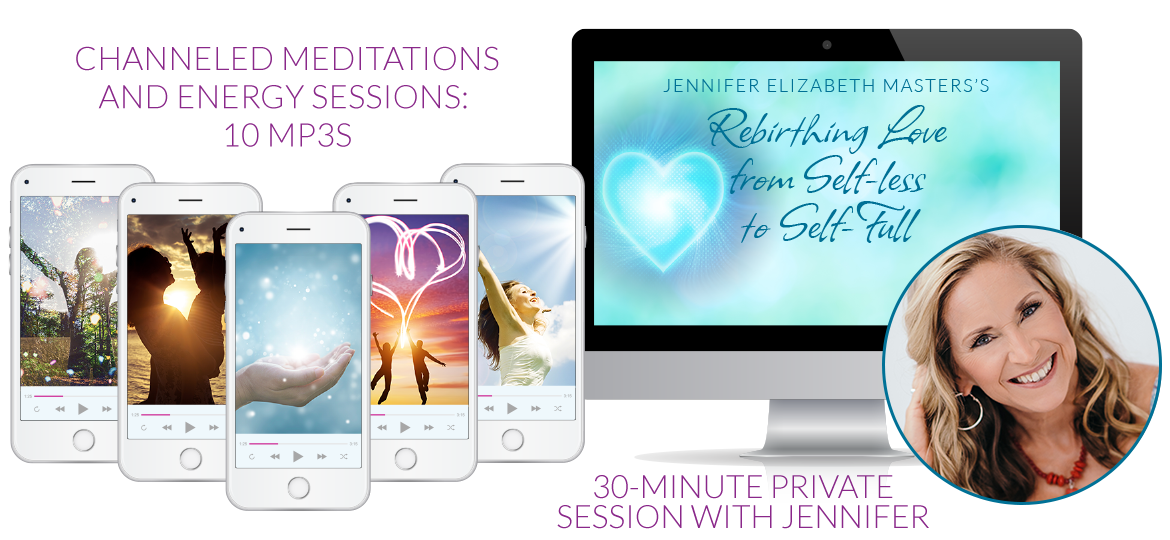 Value: $150
Via Phone or Zoom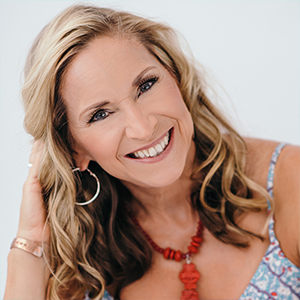 As a Certified Intuitive Life Coach, Channel, and Spiritual Counselor, Jennifer works with you to overcome codependency, depression, fears, worrying and anxiety. She helps to open you to new possibilities you never imagined, and helps you align with who you truly are and what you desire to accomplish.
Witness the transformation in your relationships, creative desires, endeavors, and lifelong struggles with false perception, self-hatred, and destructive or derailing behaviors. Delve into those vulnerable, long hidden areas of your life with a perceptive, grounded, trained and respected healer, with access to insight and healing models rarely used.
This is not another conversation with your shrink, neighbor or therapist. This is plunging into the intuitive, Divine and ancient wisdom practices.
Thoughts, emotions and old trauma can continue to cause us to struggle if we don't know how to resolve it. Jennifer helps those suffering with these challenges to move on and find a better quality of life that is happier and infinitely more successful. She will lovingly illuminate your path and allow you to reach your dreams.
Note: Sessions via phone are not recorded; sessions via Zoom are recorded. You are welcome to record your session using your own device.
Value: $75
MP3
Runtime: 12 Minutes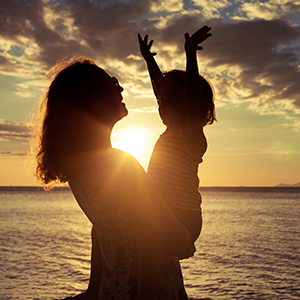 For many of us, our issues began at the moment of birth. We were traumatized, often emotionally abandoned, because our mother was going through her own struggles. Using your imagination, this process is powerful and life-changing. This process is performed through The Akashic Records with The Ascended Masters. Jennifer used this process with her mother and everything changed dramatically.
Value: $75
MP3
Runtime: 12 Minutes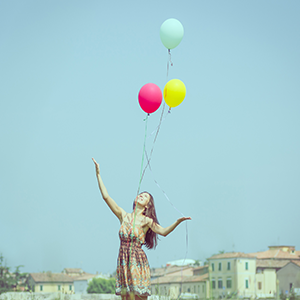 Become shame and guilt free! Originating with trauma, guilt and shame are the two lowest vibrating emotions, lower than anger, lower than rage. These emotions are often coupled with sorrow, sadness and can be debilitating and burdensome. Clear these emotions and contracts from childhood into adulthood. Experience a deep letting-go, empowerment and joy. You will feel powerful as you are grounded in the present where the guilt and joy resides.
Value: $75
MP3
Runtime: 10 Minutes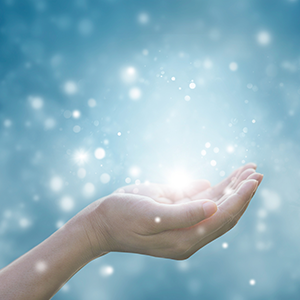 Worry saps our strength and keeps us out of the present moment where manifestation and magic happen. 40% of what we worry about never happens. 30% of what we worry about has already happened, 12% of our worries are absolutely needless. This calming, peaceful audio will leave you feeling relaxed, calm and ready for your day or sleep. You may even fall asleep while listening! Feel lighter, relieved and peace-filled so that joy can bubble up and you are able to create your day from a powerful place.
Value: $75
MP3
Runtime: 10 Minutes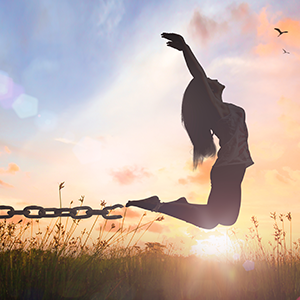 Experience a beautiful uplifting in this musical score created just for You Wealth. This soft, loving experience will help release the emotions of anger, disappointments, resentment, rage, and abandonment. When we are not allowed to express these emotions, we stuff them deep down into our cellular memory. They do not go away when we ignore them, unless cleared. This audio can be repeated as often as you would like. The results will continue and improve each time you listen. You will feel lighter, happier, calmer than you have in a very long time.
Value: $75
MP3
Runtime: 9 Minutes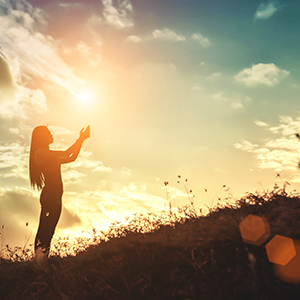 In this extremely powerful audio, we go deep into past lives through your Akashic Records to remove the past lives when we took our lives. We'll clear every lifetime from a subatomic level where you have taken your life across all dimensions, all future lives and lifetimes in other galaxies and planets. You will feel peace-filled, calm, validated, loved, accepted, free, joyful and deserving. Trapped emotions, blame, regret, worry, fear, resentment, and rage are transmuted and released. Listen as often as you like. Feel uplifted and light-filled.
Value: $75
MP3
Runtime: 16 Minutes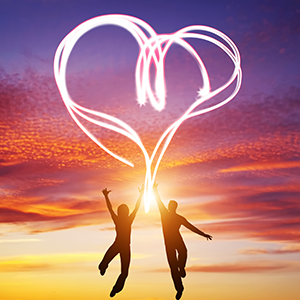 As empaths, we attract those who show us our deepest wounds so that we may heal. If you have had a relationship with a narcissist whether it is your mother, father, child or spouse, you will find yourself on the other side of judgment. You'll discover the reason and find a softening and appreciation for the experiences you have had. Resentment, anger and negative emotions fall away. You will feel more sympathetic and loving towards yourself and others.
Value: $75
MP3
Runtime: 15 Minutes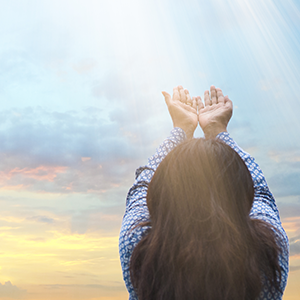 Generational blocks released along with fears and blocks to success, judgment of those with money. We give so much to others that we may find ourselves blocked in the receiving department. Energy moves in a circle. When we are blocked to receiving, the circle cannot complete. Most of the blocks we have are totally unconscious so that we are unaware of them. When we have blocks to receiving, we may have difficulty receiving and recognizing love. We may even turn it away. In this audio, you will find relief from these deep blocks to receiving. You'll find it easier to say no so that you stop trying to please others. You will feel safe, wealthy, beautiful, abundant, and protected, recognizing what behavior needs to be changed in the material world.
Value: $75
MP3
Runtime: 13 Minutes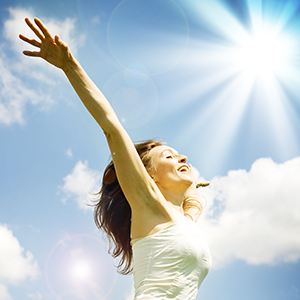 Ground in the present, lift into sunny skies and brighter days with more ease and grace that flows through you in the present. You will experience energy flowing through you so that you can replicate this feeling when you do your manifestation. Limiting beliefs released, you will come into the Flow of The Universe, the energy of creation showering you with abundance. Lovely, uplifting and energizing bathing you with constant abundance. Mantras embedded into your unconscious mind you can use daily.
Value: $75
MP3
Runtime: 8 Minutes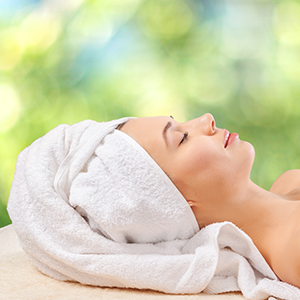 Enjoy a trip to the spa in this relaxing and uplifting audio. Feel beautiful, youthful and witness yourself becoming youthful, relaxed, tighter and more beautiful. When we feel youthful, we look younger. We are going backward through time to a time when you felt lovely, rekindling the youthful brain, better memory, your cells become refreshed and renewed, enlivened, cleansed of toxins. Relaxing, softening allowing yourself to be refreshed, brighter, dewy looking. Frown lines diminished, feeling stronger, standing taller with better posture. Organs are optimized as if they were younger. Clearing the fog in the eyes, seeing more clearly.
Value: $75
MP3
Runtime: 19 Minutes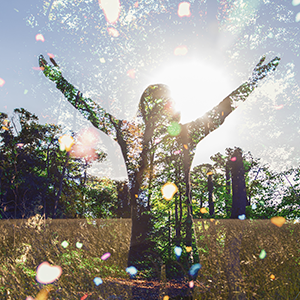 Entities and attachments prevent us from achieving our dreams and living in joy. Your sleep may be disrupted, you may find yourself angry and agitated or hear voices that aren't your own. You may have difficulty concentrating, experience depression, have anxiety or panic attacks. This powerful, deeply cleansing audio works from the core of your being through The Akashic Records. 60 Ascended beings joined us for this clearing. This clearing is completely safe for your home and pets. You will be protected. Listen only when you can be free from distractions and multi-tasking.
Discount: 84% Off
Total Value: $900
You Wealth Special Offer: $147
Sold Out
30-Day money back guarantee**
---
Special Added Bonus Expires Sunday at Midnight
Cutting Chords of Attachment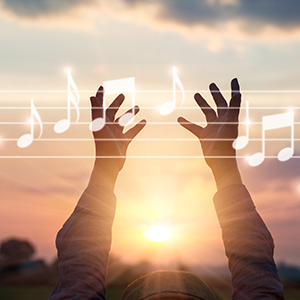 Negative interactions with others leave a chord and hook in our bodies. Depending on the type of emotional trauma that takes place the chords and hooks can be in our hearts from a traumatic breakup, divorce or traumatic childhood. Cutting these chords allows us to regain our power, strength and energy. If our energy is lagging or we feel intense fatigue and don't know why, it is usually due to negative chording.
Cutting chords even with those we continue to have connections with is empowering for both parties. Learn to safely cut and clear these chords and hooks with ease. Raise and maintain your vibration by letting go of old patterns and attachments.
About Jennifer Elizabeth Masters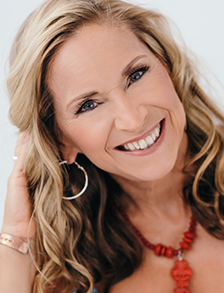 Jennifer Elizabeth Masters is an Energy Healer, Hypnotherapist, Intuitive Life Coach, Channel and Spiritual Counselor. Referred to as the a 'soul sculptor', she facilitates 'breaking the old mold' and welcoming in new possibilities. She clears old patterns from past lives and your current lifetime, expediting positive life changes and deep inner healing — aligning with who you truly are, and what you desire to accomplish. Jennifer is a catalyst for life, and a love and relationship expert. She has an uncanny knack for cutting to the root of the issues quickly, clearing the pattern so you get out of your rut, fast!
Jennifer knows first-hand the power of eliminating old patterns and personal roadblocks. She's been fiercely committed to moving beyond her core issues, that included deep insecurities, feeling unloved & unlovable, Fibromyalgia, anxiety, panic attacks, depression, pain, and suffering after severe childhood sexual abuse. With the dedication to change her life she overcame these heavy traumas and lives a very happy and successful life.
Lasting happiness is a state of fulfillment and contentment we were meant to have without drugs, alcohol or depression. Everyone has the ability to turn their life around. Jennifer's incredible victory leads you to the conclusion… IF SHE CAN DO IT… I CERTAINLY CAN TOO!
Jennifer has been highly intuitive since childhood and has the ability to see core issues, blocks and patterns of information in your energy field, that she shifts, dissolves,&eliminates. Her life experience is vast, giving her deep and profound wisdom. With directness and ability to cut through the smoke creates a uniquely positive experience for her clients. She has a large toolbox of skills from hypnotherapy to energy healing and the Akashic Records.
Jennifer's greatest achievements in work are healing others. She is honored to work with those who are committed to healing their past to live a happier and more fulfilling life. Her understanding of relationship dynamics and our reactivity to our life challenges makes Jennifer a spiritual pathfinder for those committed to healing profoundly and permanently!
Living authentically, fully, and joyfully is the gift that Jennifer shares with workshop attendees and clients. As a pathfinder, she assists others to find theirs, empowering, and uplifting through guidance and wisdom. Jennifer's education has been on the road of life. She shares what she has learned with transparency, without fear. Jennifer offers workshops, retreats, and private sessions.
*DISCLAIMER: The information on this site is not intended or implied to be a substitute for professional medical advice, diagnosis or treatment. Financial or life results vary with each individual and we cannot guarantee that you will experience results similar to the testimonials presented on any of our pages or any results at all. These products are not intended to diagnose, treat, cure or prevent any disease. Testimonials are true and correct, and we will verify them upon request and also provide statements of expected typical results (email: [email protected]); however, these statements or examples should not be viewed as promises or guarantees of results. Any statements have not been evaluated by the Food and Drug Administration. Results are affected by a number of factors over which we have no control. Please see extended disclaimer at bottom of this page.
IMPORTANT MEDICAL DISCLAIMER: The information on this site is NOT INTENDED or IMPLIED to be a substitute for professional medical advice, diagnosis or treatment. All content, including text, graphics, images and information, contained on or available through this web site is for general information purposes only. Please see a medical professional if you need help with depression, illness, or have any concerns whatsoever. WE DO NOT OFFER MEDICAL ADVICE, COURSE OF TREATMENT, DIAGNOSIS OR ANY OTHER OPINION on your conditions or treatment options. SERVICES OR PRODUCTS THAT YOU OBTAIN THROUGH THIS WEB SITE are for information purposes only and not offered as medical or psychological advice, guidance or treatment. Results shared are not typical. You may or may not experience anything from our sessions, the services provided by teachers, speakers and guests. Please consult a medical professional if you are experiencing illness, depression, anxiety, mood swings or any concerns whatsoever. These statements have not been evaluated by the Food and Drug Administration. These products are not intended to diagnose, treat, cure or prevent any disease.
AFFILIATE COMPENSATION NOTICE: You should assume that the You Wealth Revolution has an affiliate relationship and/or another material connection to the providers of goods and services mentioned on this page and may be compensated when you purchase from a provider. You should always perform due diligence before buying goods or services from anyone via the Internet or offline.
REFUND POLICY: You Wealth Revolution appreciates and values all our listeners and speakers. As a show of our appreciation, we are happy to offer a 30-day Money Back Guarantee to our valued customers to better help them discover if a product will work for them. However, as a way to help show our speakers how much we treasure their knowledge and hard work, a refund can only be offered on one package per customer in a 90-day period. Multiple refunds requested by the same customer within 90 days will not be accepted. Should we notice a pattern of excessive purchases and returns, we reserve the right to remove such person(s) from our mailing list, block future purchases, and/or deny future refunds. Should the speaker's offer involve a personal session, the guarantee will be voided in the event that the session has been used. Should the speaker's offer include digital content, the guarantee will be voided and no refund granted if more than 30% of tracks have been downloaded. We rely on your integrity as a You Wealth listener to honor each speaker's digital assets. Additionally, all requests for refunds should be submitted within the 30-day guarantee period. We appreciate and thank all our listeners for understanding and respecting this guarantee.
**SURVEY OF YOU WEALTH LISTENER RESPONDENTS: In a survey conducted in August of 2013 listener respondents were asked specifically "Has the You Wealth Revolution Event Helped You Have a Better Life?". Out of 1164 total respondents, 1097 people answered "Yes". Only 67 respondents answered "No". A total of 94.24% percent of respondents said this event helped them have a better life. A copy of this survey and our results can be emailed upon request by emailing [email protected]om.