Welcome to Brian Besco's Special Offer Page

IMPORTANT: Reserve Your Private Seat in the Group Energy Sessions w/ Brian Besco

(Limited Spaces Available)
Have You Ever Asked Yourself, Will I Ever Feel Good Again?
The Answer to Your Question Is 'YES!'
Rapidly Align to Your Higher Soul Frequencies and…
Break Free from Harmful EMF, 5G, Geomagnetics, Water & Stressors!

Here's Special Photography Capturing Some of Brian's Tools in Action: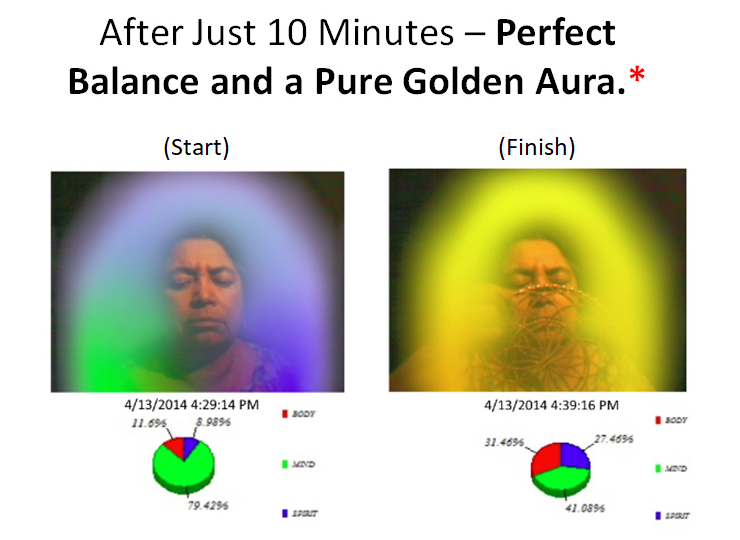 In this NEW transformative Empowerment package, you get special TOOLS to unlock heart-based energy amplification to:
Release Lifetimes of Programs, Beliefs, and Emotions
Remind You of Your Connection and Ability to Activate Your Sacred Heart and Quantum Mind
Clear Mis-creations from throughout Lifetimes, and from Beyond
Bring in Your Light, More than Ever Before, as a Human Being
Tensor Rings
Created Through Both Science and Spirit, These Heart-Based, Higher-Dimensional Tools Are Healthful and Beneficial to the Environment, the Human, the Soul, and Beyond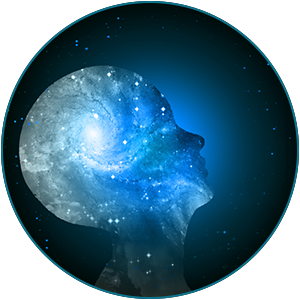 The tensor tools serve as a bridge in bringing the body and the soul together as one, in this Field of Universal Light. From this space, all that is hidden and ready for release becomes visible. These are this-lifetime things…from emotional situations, any form of consciousness that isn't serving your highest good, childhood traumas, adult dramas, cords, contracts, dense energies, thought forms, alternative realities, dimensional trappings, etc., etc., that no longer serve you.
When you are in this space, it brings your Divine "Awareness" through.
It only takes Awareness (with a big "A") for these human miscreations to be cleared, released, and transformed. You do not need to step into the muck, re-live, or mentally figure out any of this stuff. Rather you let Awareness do what it does, while you release it.
The Light Field you are in with the tensor tools, at some point, will open that miscreation space created throughout your entire universal existence. When this space becomes accessible, a Sun Activation comes through for you. The Sun Activation is You igniting your Heart, and every cell of your being.
You become a Sun, a creator of planets, galaxies, and universes. You, as a Sun, shines into this space of miscreations, transforming all. Once the space clears, you stand as the true you, the Universal You. Human Soul, Embodied Light, like never before.
Tensor Technology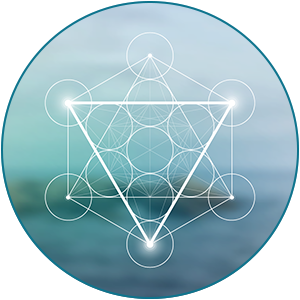 Tensor Technology is noted for its use in healing, energizing and restructuring water, enhancing plant growth and vitality, beekeeping, among thousands of other observations, including connectivity to the spiritual.
Within a Tensor Ring is an infinite source of energy that is neither electric nor magnetic with an output that is beneficial and healing to all life forms. It is a superconductor that neutralizes magnetic fields, bringing coherency to chaos, and easily stabilizes and equalizes the bio magnetic and energy fields of the body. Tensor Fields produce a measurable gravitational effect.
The Science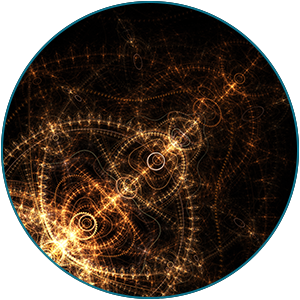 When copper is heated and drawn to create the wire, the crystalline structure within the wire is aligned creating a one-way piezoelectric energy flow. When a wire is folded, twisted, and the ends meet back on themselves, they create a continuous flow of energy both ways. When cut to precise measurements, the twisted crystalline copper creates an antenna. So, Tensor Rings are basically a piezoelectric-powered antenna. These precise measures are called Cubit measures. Several Cubits have been found that were used to align and construct Sacred Sites around the globe, yet only a dozen or so Cubits are known to create Tensor Fields at this time.
The Rediscovery of Ancient Technology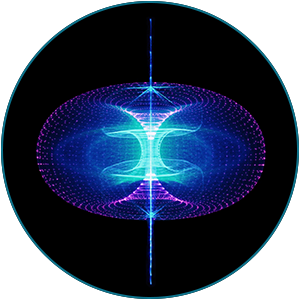 Slim Spurling Re-Discovered Tensor Ring technology in 1991. Slim knew of John Wheeler's extensive work with closed loops. John Archibald Wheeler, who coined the term black hole, came up with the mathematical theory of the "Tensor" field, which is found inside the ring. Wheeler called the field created by the loop a tensor field. Hans Becker, an astrophysicist who extensively tested the Spurling Rings, found the ring to oscillate at 144MHz, a harmonic of the speed of light. He said that "When you create a closed loop coil, energy begins to flow, and the laws of physics go out the window. They may be the simplest, most efficient source of energy there is… gathering it and condensing it freely from space".
Tensor fields create an anti-gravity field. Grebennikov's work supports this hypothesis as well as Mueller's global scaling, where Tensor Rings emit a harmonic to a specific gravitational wave. We also demonstrate cancellation of electromagnetic fields within a Ring through GDV photoimaging. Tensor Fields restructure electromagnetics to where they are beneficial to the human body.
Tensor Rings — Beyond the Science…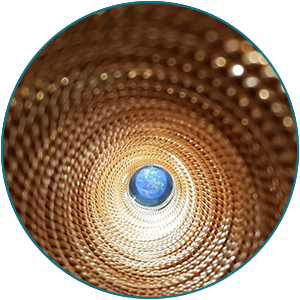 Tensor Fields are science based, though go far beyond the current scope and reality of most sciences. Tensor Rings are truly an integration of Science and Spiritual Technologies. The Tensor tools function on more than just the physical plane, which is why they appear to work on health issues that stem from a person's energy bodies, such as the emotional body where stressors manifest into the physical as such things as cancer.
Etheric Templates are the non-physical aspect of Tensor Rings, which we see as what makes these tools so powerful in the subtle energy realm.
We are seeing that the Rings are created on a higher plane, and anchored into the physical through the Sacred measurements, or Cubits.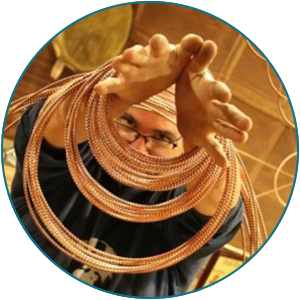 There are many of these Etheric Templates created at Twistedsage Studios and by others around the world. The most beautiful thing about all of these tools is that they are heart-based creations. Even Slim found that the Military could not utilize the Tensor Fields to send out negative thought-forms nor malicious intent.
There are a lot of fantastic observations by people from all walks of life, the world over, with the Rings.
It has been reported, the magic and miracles, every single day, of people using the Rings with cancer, addictions, afflictions, pains and strains.
But it is the higher Soul connecting, clearing, activating, and healing work that Brian is the most passionate about.
Quantum: A Connection Between Everything and Everywhere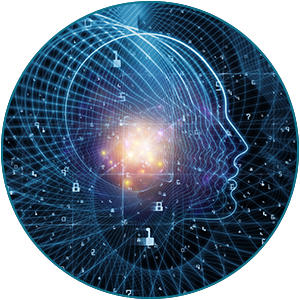 You are a quantum being. You, as an infinite soul light, exist throughout time, space, and dimension. When we do high level consciousness work, we include all that you are, as you exist, as a soul incarnate.
Most often, things that affect us in the here and now, have an origin from a different time or space in which you exist. How a past life trauma can affect someone's health, as a simple example… so, when we do energy work with a person for a specific ailment, we include the energy work to encompass all time, space, and dimensions that they exist in, on, and within.
The Quantum Field Created by These Tools, Creates a Field That Automatically Encompasses All That You Are!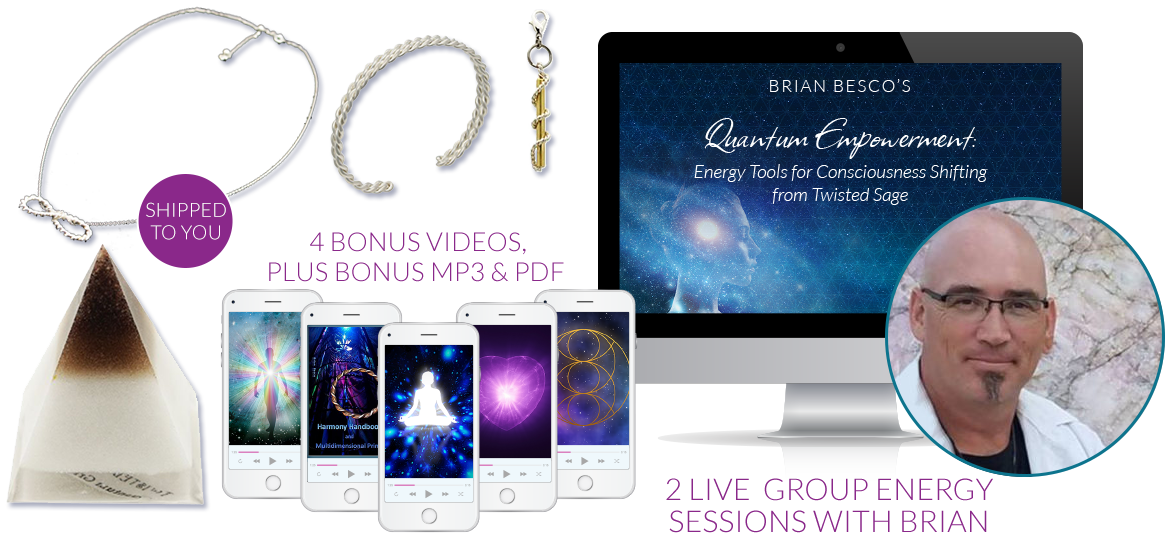 Value: $37
** Physical Item Will Be Shipped **
Don't Let Size Limit Your Concept of Being Powerful!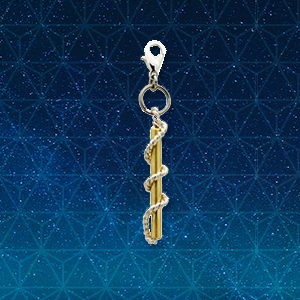 We know that in using Tensor Rings, even the smallest Ring holds the same power and potency as a larger Ring. This is also true with this all Quantum Healer Silver.
The Quantum Healer transforms chaos into peace, carries a healing energy field, and it's a mini version of the properties in other wands in the Twistedsage collection put all together as a tiny affordable pendant!
Come into Harmony and Balance of cosmic growth, by connecting to the human, the mind, the body, to the space of the soul that is cosmic galactic universal.
The Quantum Healer itself is less than 1-¾″ long. The small gauge silver goes through and around a central brass tube. A small hoop is made on one end of the silver, large enough to fit up to a ⅛″ cord or chain.
Your Quantum Healer will include a clasp as shown in the image. The clasps are durable and have been used with the Light Wands for years. A lanyard is a great place to clasp a Quantum Healer while not in active use!.
Value: $53
** Physical Item Will Be Shipped **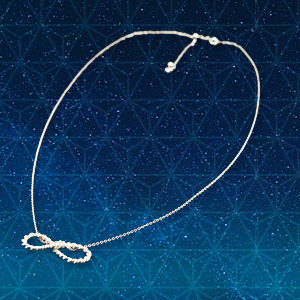 Silver is no longer just pleasing to the eye as it had been before, as it now has the capability of carrying fully working Tensor Fields!!
The 1″ Silver Infinity Pendant is a beautiful piece on its own. It has the same measure, frequency, and properties of the 1 Inch Copper Infinity.
We're now introducing this powerful tool to include a Sterling silver chain which is adjustable from 14″ to 24″.
This beautiful pendant is hammered and hand polished to create a sleek and slim design.
This tool reminds your inner Being that you have a Sacred Heart and wearing this will help activate the Sacred Heart and Quantum Mind, bringing in that Field of Universal Light and Universal Peace.
Value: $66
** Physical Item Will Be Shipped **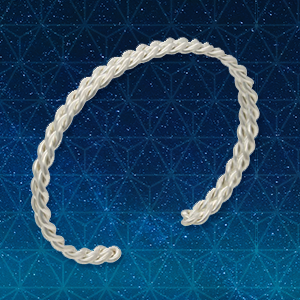 Egyptian literature cites Heka as the personification of magic and medicine; existing before duality began. Others say Heka translates to Activating the Soul.
This style of closed-loop ring is potent and powerful as wearing a full-sized ring of the same frequency around the wrist.
The Regeneration frequency on your wrist will shift the frequency and vibration of your wrists, hands, fingers, as well as your entire body, bodies, and energy fields beyond.
The Heka Clasps in Silver are Sterling Silver. Fine Silver is too malleable to use for these Clasps, where Sterling Silver is a harder metal. Sterling Silver gets a slight tarnish over time, but simply adds to the beauty of the finish.
The Regeneration Heka Clasp fits wrist sizes of 6″ on up. With smaller than 6″ wrists, the Clasp ends will touch.

Value: $35
** Physical Item Will Be Shipped **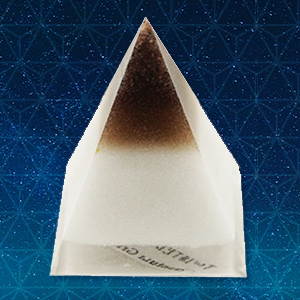 This small crystal and resin pyramid creates an expansive field that covers the home. It is perfect for holding a high vibration, sacred space for you to work in! It truly is a phenomenal tool that is playing in these same higher energy fields as the Quantum Healer.
Quantum Grid Points are small, orgonite-style, pyramids.
Unlike orgonite pyramids you may be familiar with, which are created by the layering of organic and inorganic materials, and utilize the piezoelectric properties of crystals, our pyramids were designed to anchor in the Ascension Grid.
This connection to the Ascension Grid, created by all the Ascension Pyramid variations we've created, is why such a small pyramid produces such an expansive and powerful field! The Quantum Grid Point will energetically expand itself to become a pyramid structure that is larger than your home and brings through the same energetics as found around the other Ascension Pyramids.
This etheric connection is found in all of our tools here at Twistedsage Studios. Everything is energy, and we work in many levels and layers of energy, beyond what most find comprehensible. Yet this is truly where all the magic and miracles can be found… is in these higher dimensional counterparts to the physical tools.
The 2-¾″ tall pyramid is crafted at Twistedsage Studios with our signature crystal mix, EcoPoxy (a non-toxic plant-based resin), a spattering of copper, and cast from our custom-made 60-degree pyramid molds.

Universal Light Attunement and Activation
Value: $111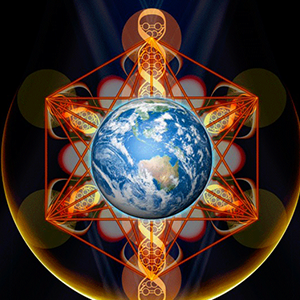 It has never been so simple and easy to clear and reset ourselves from lifetimes of soul-based experience, so that we may move forward as the Master Creators we truly are!!!
Come step into the Quantum Void of infinite possibilities. From this space, your entire Soul Spark will be anchored into the human, and into the very core of your physical being (DNA).
We will ultimately anchor in this Field of Universal Light, which contains the Field of Universal Peace as well as your Light, as well as the tri-fold Golden-Flaming Sacred Heart.
In the process of anchoring in these high-level activations and New Earth Grids, we will also be doing the Soul-level connecting and clearing work. There is so much of the "simple work" that happens automatically during the process… releasing cords, non-beneficial entities, clearing and aligning chakras and energy bodies, returning and clearing Soul shards, aligning with our higher Soul Self, reactivating the Merkabah, clearing past present and future lives, and clearing timelines and realities that no longer serve us. It has never been so simple and easy to clear and reset ourselves from lifetimes of soul-based experience, so that we may move forward as the Master Creators we truly are!!!
No matter how you see and say it all, this Activation exercise is one of the most profound and all-encompassing works we have had the honor to share thus far.
Notice, that once you choose this Activation, things will already begin to shift!!
This is simply how the quantum world of soul-level intentions work!!
---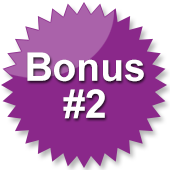 5D Animator: Attunement and Activation
Value: $111
Video
Runtime: 13 Minutes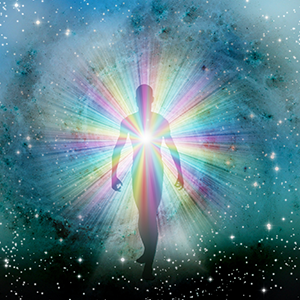 Begin your soul journey by entering the Sacred Space of the Heart. Visualize yourself standing on your favorite spot in nature. Breath in the unconditional loving energy. Align you and your Higher Soul Self, and all of your Soul Aspects, throughout Time, Space, and Dimensions. Clear non-beneficial energy attachments, including Entities and non-beneficial energetic implants.
Release Soul Contracts that no longer serve you. Balance, align, and activate all chakras that are for your greatest good. Clear and integrate lost Soul Shards. Connect with your Star Family and Soul Group to unlock all DNA and Soul Codes back to Source.
Clean, clear, and heal physical, mental, and emotional bodies. Once all Downloads and Uploads are complete, simply activate all multidimensional Merkabah Fields with a breath.
---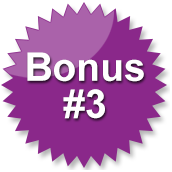 Harmony Handbook and Multidimensional Primer
Value: $22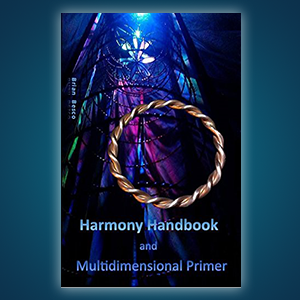 Brian Besco's Harmony Handbook is a must for anyone who is interested in Tensor Technology.
If you are a newbie to this technology, this handbook will make it easy to understand and use these amazing tools and help you to deepen your knowledge and exploration of your multidimensional nature!
Whatever level you are at with Tensor Technology, you will be happy you have this book!
Package A
Discount: 55% Off
Total Value: $435
You Wealth Special Offer: $197
Shipping: $15 US / $40 International
Add to Cart
30-Day money back guarantee**
Need a Payment Plan?
Second payment due in 21 days
Items will ship after the final payment is received
Includes everything in Package A, PLUS:
Value: $250
Via Livestorm
Thursday, December 3rd, 2020 at
9:30am Pacific / 10:30am Mountain / 11:30am Central / 12:30pm Eastern / 5:30pm GMT
Tuesday, January 5th, 2021 at
8:30am Pacific / 9:30am Mountain / 10:30am Central / 11:30am Eastern / 4:30pm GMT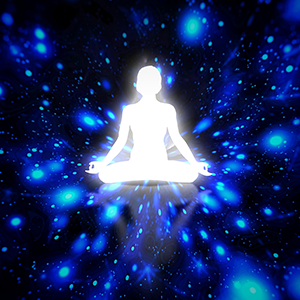 Upgrade your energy and access a space of community and love guided by Brian Besco in this transformative 2-part live group series. Brain will create a safe and beautiful space as the group transcends time and enters a reality of harmony and balance.
Brain will be sharing what he envisions and how we can prepare and navigate the big changes during this time of Reset and Renewal.
These exclusive live sessions provide an opportunity to work with Brian in a group setting. Have your Twisted Sage tools available during the call and learn more about the transformation in store!

Harmonize Realities

We step into a high space, becoming a torsion field, and bringing in your entire reality to be harmonized. This is a powerful process, that creates immense, noticeable, change in one's world within four days of doing the exercise. And it can be done anytime your world needs to be harmonized again! This changes our reactions to, as well as perceptions of, everyday life issues.

You will also be introduced to the newest processes that have come through during this powerful session!!

Navigating the New Paradigm of Creation in 2021

As we begin to grasp the immensity of the 2020 reset, there are new tools and spaces being discovered and utilized for our continued growth. Join us in finding new ways to navigate to the highest creative flow for every moment in this new world and new year.

During this session, Brian will clear your personal and physical space, opening portals to allow a flow of positive energy into your consciousness. Included in this session will be a discussion of tensor technology capability and Brian will create and hold space for higher soul connections to include cleaning and clearing, activating, and attuning, and bringing it full circle into the physical.
Note: A recording will be available following the live sessions.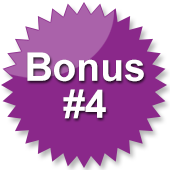 Sacred Space of the Heart
Value: $111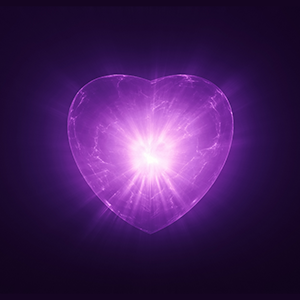 The Sacred Heart Space is found within the physical heart where Ego cannot follow and is accessible in a few simple breaths!!!! It is from here that we can re-activate the Merkabah. We see our consciousness as a little ball of Light about the size of a marble; it sits in the middle of the brain, right behind the pineal gland. This consciousness sees through our physical eyes and sees the world as separate from ourselves. In this exercise, we are going to move our consciousness into our Heart Space.
The heart contains thousands of physical brain cells, as it was the first organ created after conception.
The Sacred Space of the Heart can appear to you as a small room, or a cave. It can also appear as an ocean beach… whatever it is that you see, trust it. The Sacred Seat of the Heart is where we wish to settle our consciousness down onto. When you get to your Heart Space, you will find only those beings that are there for your Greatest Good. Trust who you see in this Sacred Space.
To get to the Sacred Seat of the Heart, simply take in the Trinity Breath of both Earth and Sky, mixing the two energies together within you to form the Trinity — the Trinity of Earth/Sky/You. With the out-breath, picture yourself as that little ball of Light that sits in the middle of the brain, and move out of the brain, into the throat, dropping down into the Sacred Space of the Heart. Once there, look, or feel, for a place to sit your consciousness down onto — your Sacred Seat of the Heart.
---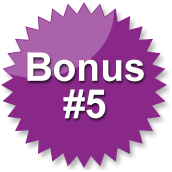 The Trinity Breath
Value: $111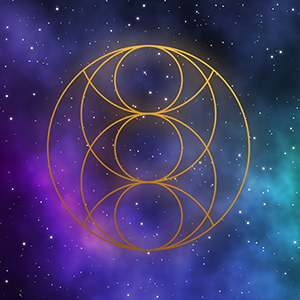 Travel to receive a gift from Gaia, swim with the Dolphins in Star Lake, and radiate the Tri-Entity energy out of your Heart. A powerful technique brought to being by channeled energies of Love and Light along with The Elders Three!!!
The energy of Three — Earth, Sky and You — makes you a very powerful person. You then Allow the energy of Three to flow and build into two spheres of energy, one within your chest and one around your body. Allow it to flow into the Earth, into the Sky, into your home, into your life.
Allow the energy to just flow. This is a great and powerful energy.
---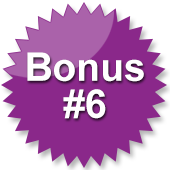 Journey to Gaia
Value: $111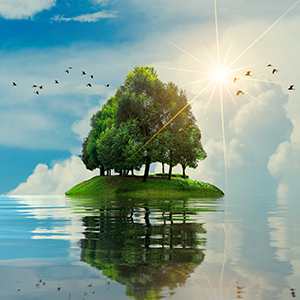 Take a journey, from the Sacred Space of the Heart, into the Earth to see Gaia, and receive a special gift from her.
Package B
Discount: 76% Off
Total Value: $1,018
You Wealth Special Offer: $247
Shipping: $15 US / $40 International
Add to Cart
30-Day money back guarantee**
Need a Payment Plan?
Second payment due in 21 days
Items will ship after the final payment is received
---
Enter the Sacred Space of the Heart, meet with your Soul to receive the Sacred Heart Activation, the Golden Fire. From there, become the Column of Light in the space you imagine. Receive the attunement to the Golden Light for use in Light Anchoring, and simply and easily create powerful Light Columns which transform entire realities….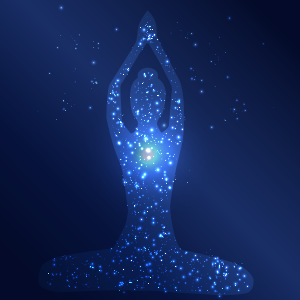 Use this updated Light Anchor to become self-empowered for change in your physical landscape, from water towers and waterways (raises the frequency and vibration of the water), to cell phone towers and 5G transmitters (transforms the waves into something beneficial while transmitting the frequencies of Love and Gratitude), as well as with electrical substations (uses the transmission lines to carry the frequencies of Love and Gratitude, while transforming the harmful electromagnetic field). These Light Anchors can also be used to clear geopathic and geomagnetic stressors, redirecting geomagnetic lines and closing portal/vortexes.
Anchor these Light Columns into schools and hospitals to raise the frequency and vibration, as well as clearing dense consciousness and non beneficial EMF's. Use in cemeteries to cross over ghosts, as well as clear non beneficial entities.
These Columns of Light can be healing, as well as helpful to activate others and energetically clear all that come into this Light Column. Helps connect one to their higher soul self. Creating the Columns is also helping to ground and connect, as well as clear.
About Brian Besco
Brian Besco has dedicated his life to planetary evolution, and beyond. Brian is best known as a Master Builder and owner of TwistedSage Studios, where they create leading-edge energy tools.
In the past years he has assisted in the clearing of planetary grid systems, while bringing through and utilizing new energy systems. The Cleaning and Clearing work, on cosmic proportions, is where Brian thrived and grew within the old paradigm. His soul's calling still remains with bringing through the higher consciousness tools, which are anchored into the fields of the Tensor Rings he and his family produce in South Dakota.
*DISCLAIMER: The information on this site is not intended or implied to be a substitute for professional medical advice, diagnosis or treatment. Financial or life results vary with each individual and we cannot guarantee that you will experience results similar to the testimonials presented on any of our pages or any results at all. These products are not intended to diagnose, treat, cure or prevent any disease. Testimonials are true and correct, and we will verify them upon request and also provide statements of expected typical results (email: [email protected]); however, these statements or examples should not be viewed as promises or guarantees of results. Any statements have not been evaluated by the Food and Drug Administration. Results are affected by a number of factors over which we have no control. Please see extended disclaimer at bottom of this page.
IMPORTANT MEDICAL DISCLAIMER: The information on this site is NOT INTENDED or IMPLIED to be a substitute for professional medical advice, diagnosis or treatment. All content, including text, graphics, images and information, contained on or available through this web site is for general information purposes only. Please see a medical professional if you need help with depression, illness, or have any concerns whatsoever. WE DO NOT OFFER MEDICAL ADVICE, COURSE OF TREATMENT, DIAGNOSIS OR ANY OTHER OPINION on your conditions or treatment options. SERVICES OR PRODUCTS THAT YOU OBTAIN THROUGH THIS WEB SITE are for information purposes only and not offered as medical or psychological advice, guidance or treatment. Results shared are not typical. You may or may not experience anything from our sessions, the services provided by teachers, speakers and guests. Please consult a medical professional if you are experiencing illness, depression, anxiety, mood swings or any concerns whatsoever. These statements have not been evaluated by the Food and Drug Administration. These products are not intended to diagnose, treat, cure or prevent any disease.
AFFILIATE COMPENSATION NOTICE: You should assume that the You Wealth Revolution has an affiliate relationship and/or another material connection to the providers of goods and services mentioned on this page and may be compensated when you purchase from a provider. You should always perform due diligence before buying goods or services from anyone via the Internet or offline.
REFUND POLICY: You Wealth Revolution appreciates and values all our listeners and speakers. As a show of our appreciation, we are happy to offer a 30-day Money Back Guarantee to our valued customers to better help them discover if a product will work for them. However, as a way to help show our speakers how much we treasure their knowledge and hard work, a refund can only be offered on one package per customer in a 90-day period. Multiple refunds requested by the same customer within 90 days will not be accepted. Should we notice a pattern of excessive purchases and returns, we reserve the right to remove such person(s) from our mailing list, block future purchases, and/or deny future refunds. Should the speaker's offer involve a personal session, the guarantee will be voided in the event that the session has been used. Should the speaker's offer include digital content, the guarantee will be voided and no refund granted if more than 30% of tracks have been downloaded. We rely on your integrity as a You Wealth listener to honor each speaker's digital assets. Additionally, all requests for refunds should be submitted within the 30-day guarantee period. We appreciate and thank all our listeners for understanding and respecting this guarantee.
*SURVEY OF YOU WEALTH LISTENER RESPONDENTS: In a survey conducted in August of 2013 listener respondents were asked specifically "Has the You Wealth Revolution Event Helped You Have a Better Life?". Out of 1164 total respondents, 1097 people answered "Yes". Only 67 respondents answered "No". A total of 94.24% percent of respondents said this event helped them have a better life. A copy of this survey and our results can be emailed upon request by emailing [email protected].