Welcome to Zoe Davenport's Special Offer Page

Are You Ready to Move Out of the Heaviness of the 'Old World' Reality?
Now You Can ACTIVATE Your Crystalline Light for Multi-Dimensional Living
SPECIAL: Super-Sonic Jet Wash of Multi-Dimensional Frequencies to Make Rapid Shifts in Frequency, Abundance and Your Existence…
In this special offer from Zoe Davenport you will:
Access ALL that wants to come in for you
Unlock your multidimensional gifts that want to come through
Awaken, activate and anchor in your codes of light
Harmonize your light with Gaia, embracing the divine connection and grounding in your heaven on Earth
Expand, Explore and Create in the Crystalline Light of Multi-Dimensional Living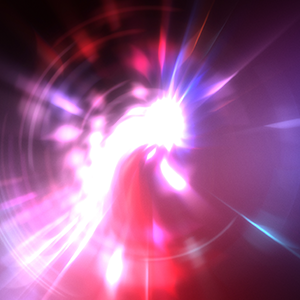 If you have been feeling conflicted, confused, out of alignment, not yourself, emotionally overwhelmed, unsure of the future timelines, not sure what your next steps are, how you are meant to be showing up right NOW, OR are simply wanting to stay in the expanded frequencies of light and continue to connect to your holographic experience, then this container is for YOU beautiful being of radiant light!
Using her gifts as a Crystalline Grid Activator, Zoe Davenport will guide you to step into the dimensional experience most aligned with your heart's desire — that of the 5th dimensional frequencies — and learn how to anchor this light into your daily physical life.
These activations will shake and release down from the root core of your emotional, physical and energetic being to unify, expand and ground into the crystalline grid for ascension alignment.
Make RAPID Shifts in Your Frequency, Reality, and Existence
Why is this important for you?
When you learn to tap into these crystalline rays for yourself — which is covered in this live 4-week journey — you clear emotional debris, toxins are shed, the chakra system cleansed and working again. The physical body starts to clear more density and the DNA starts to vibrate and according to the divine human template.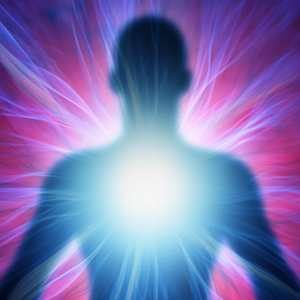 Feel abundantly held by group intentions and align to freedom from frequency controls that have been playing out in humanity for 1000s of years.
Let the crystalline waves of pure divine light pour through your cells to upgrade your experience of reality, center, calm and remember the truth of who you are.
YOU have the ability to make RAPID shifts in your frequency, reality, existence and what you are choosing to hold onto or feed energetically.
This container will be a powerful catalyst to get you back on an energetic track.
The latent encodings in your DNA are accelerated through specific key code frequencies of light and sound and this 4-week journey will be covering different energetic intentions.
Ground to the Crystalline Grid of Gaia and Allow Your Being to Have a Super-Sonic Jet Wash of Multi-Dimensional Frequencies!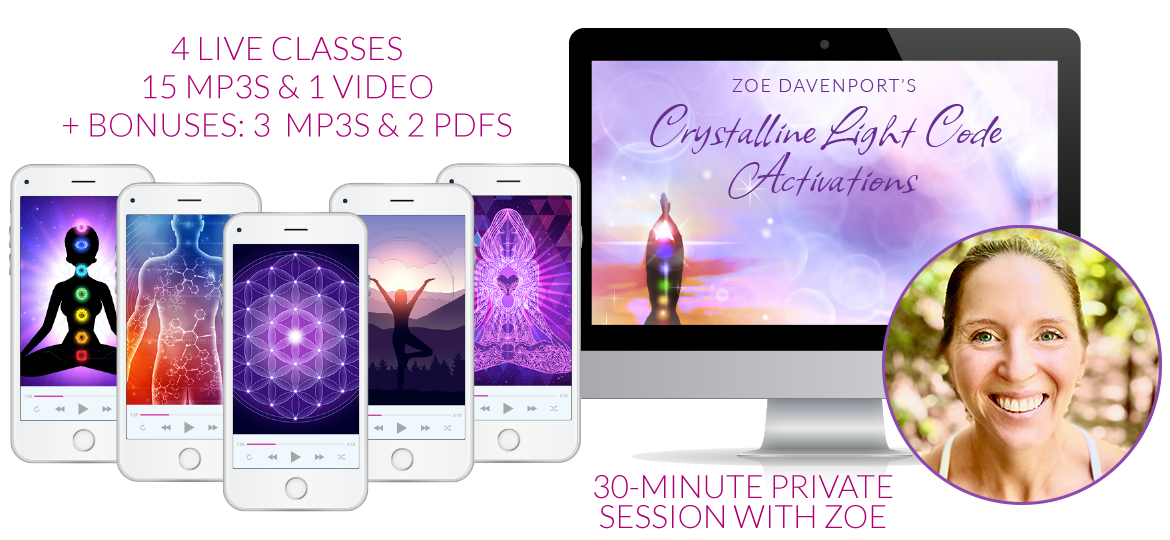 Value: $555
Via Zoom
Tuesday, June 16th, 23rd, 30th, and July 7th, 2020 at
9:00am Pacific / 10:00am Mountain / 11:00am Central / 12:00pm Eastern / 4:00pm GMT
Crystalline Light Code Activations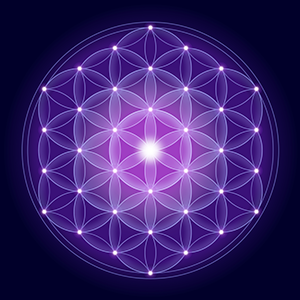 Each week of this powerful 4-week journey with Zoe, the group will be pulling through different light frequencies, Indigo Light Rays, Plasma Light Rays, Rainbow Light Rays, Diamond Light Rays, Blue Crystalline Light Rays, Golden Light Rays.
You'll be working in attunement to what frequencies want to be called through each week to house the greatest potential of shifting the awareness of self into a higher state of frequency.
You will gain access to:
Aligning with the accelerated timeline to your awakened ascension
Anchoring your ascending light bodies into the crystalline grid to explore and create from this potential
Harmonizing your light being with Gaia, embracing the divine connection and grounding in your heaven on Earth
The Crystalline Light Codes Activation Program includes:
4 live group calls
4 live Facebook Q&As
Intention setting, activating meditations, ground in the light codes
Anchor our new awareness into the crystalline grid
Ascension alignment integration, light code, and sound code activation
Core release of emotional and karmic wounds
Remove old blockages, limiting beliefs
Receive messages from your higher self

Energetic Hygiene: Cleanse, Clear and Purify Your Field and Claim Sovereignty!

Tuesday, June 16th, 2020 9:00am Pacific / 10:00am Mountain / 11:00am Central / 12:00pm Eastern / 4:00pm GMT

The Crystalline grid houses our complete potential to live presently, live with joy, live with love, live with harmony, live with compassion, live with integrity. It holds us in strong resonance with those vibrations that serve our highest goods at all times of life.

Awaken Dormant Soul Memories!

Tuesday, June 23rd, 2020 9:00am Pacific / 10:00am Mountain / 11:00am Central / 12:00pm Eastern / 4:00pm GMT

We awaken to our hearts when we awaken to the remembrance that we are the potential of change. Every minute, every hour, every day holding ourselves accountable to what is possible here now on Gaia, with ourselves and each other.

Play, Play, Play in the Light and Joy of Pure Divine Creation!

Tuesday, June 30th, 2020 9:00am Pacific / 10:00am Mountain / 11:00am Central / 12:00pm Eastern / 4:00pm GMT

Let us come together as one and be reminded we are all on our journeys working through lessons, karmic ties and re-building a more supportive life free from fear, ego wants and judgements. We can access this through our ascending crystalline light bodies.

Abundance — Seeing Yourself as a Prosperous Divine Creator of Reality!

Tuesday, July 7th, 2020 9:00am Pacific / 10:00am Mountain / 11:00am Central / 12:00pm Eastern / 4:00pm GMT

We the collective right now in this incarnation are HERE to anchor these truths into our daily existence — To be the example of light and what is possible.

Value: $44
2 MP3s
Total Runtime: 1 Hour, 27 Minutes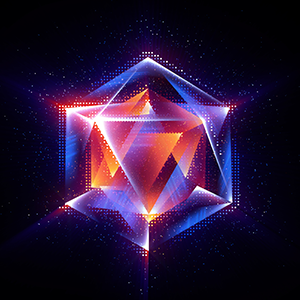 Purify your energy field and journey with us in sacred ceremony to activate your crystalline light codes and Merkaba field, so that you activate your potent timeline of abundance and aligned experiences.
Connect back to your truth as a divine being of light, as a way-shower here to support the awakening of humanity through your divine codes and sacred expression of creativity.
Let the fears dissolve as you are reminded of your passion and purpose to be HERE at this time.
These codes are a powerful transmission brought to you through sound toning, light language, and a channeled frequency by the collective council of light. Let yourself receive a showering of abundant energy, update your "thinking" system to a feeling system by letting these codes travel through every cell of your being and ground yourself into the crystalline core of Gaia.
This masterclass will:
Offer a powerful upgrade/way of thinking to feel
Help to remember your divinity
Guide you if you have been feeling a little stuck creatively, re-connecting to your heart, truth, and intuitive guidance
Give you a "crystalline power boost"
Value: $111
2 MP3s & 1 Video
Total Runtime: 2 Hours, 58 Minutes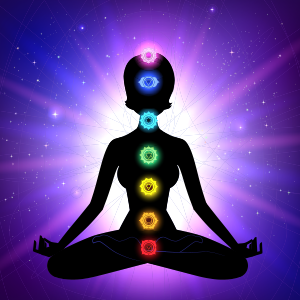 This masterclass will help to build confidence with your connection to spirit as you learn to receive the transmission through opening your energetic centers.
We will start off with a guided meditation to calm and ground your being, followed by a sacred frequency sound journey to activate your third eye.
Once your energies are aligned we will then journey through and learn how to create a dimensional space to speak with one of your guides, higher self, heart, angels, or any other beings of light that wish to communicate with you at this time.
Learning to channel clearly is a foundational tool of any awakening journey and art that develops and deepens with practice, patience, and time.
Develop your channeling practice
You already channel but want to learn more
You have been needing a little energetic confidence boost, re-connecting to your heart, truth, and intuitive guidance

Value: $44
MP3
Runtime: 1 Hour, 10 Minutes
Allow a Deeper Connection to Yourself Through a Journey of Self-Love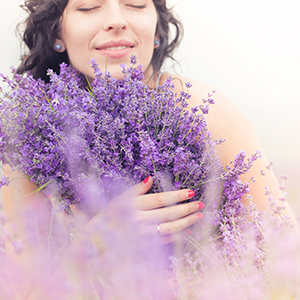 Renew your feminine being to be open to receive:
Opening up to your divine feminine essence of life, creativity & abundance
Learn how to be softer, have patience and journey to connect with Gaia
This recorded ceremony will start off with a guided energy clearing using sound healing and light encoded DNA activation
You will experience:
Leading through an ancient journey of the heart, into the Earth and connecting with the womb space of Gaia to restore and replenish your electromagnetic energy field
Flowing through breath work and movement ready to set new inspired intentions ready for the continued joys of your soul's path
Learning to pay attention to new messages or ways of "doing" things that may come through from this journey
Letting go of old limiting beliefs and coming back to the core and truth of who you are, pure divine love
This journey is about softness, divine flow, opening to receive, and setting new abundant intentions for your 2019 desires. If you have been feeling a lack of motivation, overly emotional, still feeling stuck then this ceremony will help to restore, ground, and renew your being.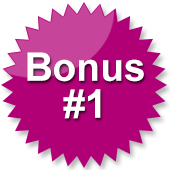 Morning Meditation
Value: $44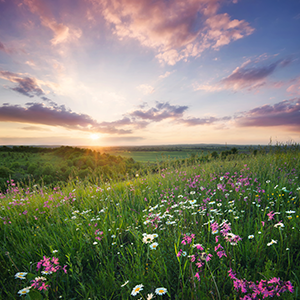 Enjoy this beautiful morning practice gift from Zoe.
At the start of each day, feel into the beauty of a day of compassion, grounding, gratitude, forgiveness, abundance, self-love, nurturing, and connection, co-creation and sovereignty.
As you listen, relax into the soothing energy shared in Zoe's words and voice, and allow everything to come into stillness, greeting this new day — with peace and calm.
---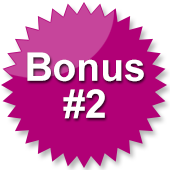 Zoe's Aftercare
Value: $44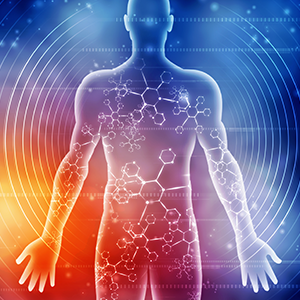 Aftercare is so important when moving through DNA Activations so this is a key piece of all the courses you will receive and helps make the most of your journey!
Recommendations of foods, additional meditation practices, and breathwork also included making the most of this special offer and your awakening journey!
---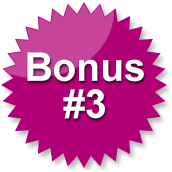 Powerful Invocations to Call Back Your Energy and Shift Frequencies!
Value: $44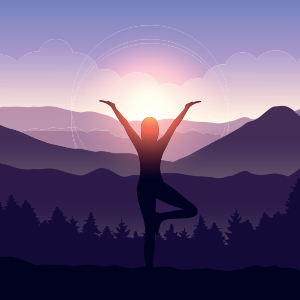 Receive a PDF document of powerful invocations on calling back your energy, staying in your power, shifting frequencies, and living from an expanded view of reality!
Package A
Discount: 89% Off
Total Value: $886
You Wealth Special Offer: $97
Sold Out
30-Day money back guarantee**
Includes everything in Package A, PLUS: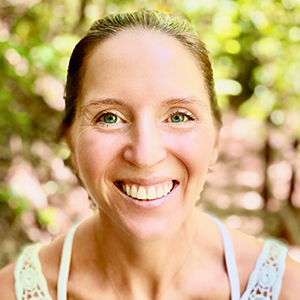 A personal session with Zoe is transformational as they cut through the emotional overwhelm of the mind and get right to the root causes of the issue. They are also a perfect fit when looking for clarity, direction, and alignment to soul purpose, prosperity, career, relationships, or business goals. Have a clear intention in your mind before your session to have a powerful laser focused connection! You will also receive a 15-minute guided activation audio to do before your personal session to set the space, focus your intentions and be fully open to receive all that wants to come through for you. This makes the most of your personal session.
Note: You may record your session via zoom.

Teachings, Activations and Course Work to Align Your Frequency to the Joy of Creation and Receiving!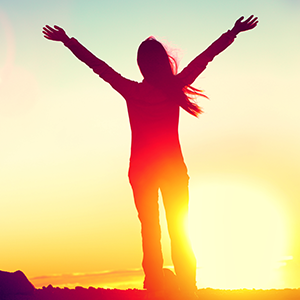 A change in the way YOU FEEL, the way you THINK, and the way you FOCUS YOUR ENERGY.
Where attention goes, energy flows, so let's call back ALL OF YOUR ENERGY to the here and now. Feel changes rooted from the ground up, call back YOUR POWER to utilize your multi-dimensional field of creative potential.
This is a powerful insight into YOU, your BEing, your ability to trust in the unknown, to learn key tools, mindset shifts, and how creativity is your power tool when it comes to abundance.
EVERYONE is trying to get somewhere, change something, or receive more than what they currently have.
This way of ungrounded focus creates expectations, attachments, lack, and a sense of being less than.
Are YOU ready to break FREE FROM THAT OLD KARMIC MOULD?
Imagine waking up EVERY MORNING to a mindset system, a way of starting fresh, light and in vibrational alignment to all your desires — without having physical proof yet.
Learning the power of YING REST before YANG DOING.
This masterclass is for you if:
Ways of manifesting don't seem to be working anymore
You feel stuck, lost, and in a looping cycle creating the same storylines
I want to learn how to be open to receiving
Wanting to feel motivated to create the life you deserve
This course will take approximately 5 hours to complete plus 21 days for the mindset/belief re-structuring work!

Expanded Manifesting
Value: $44
2 MP3s
Total Runtime: 59 Minutes
Explore and Discover That Divine Potential!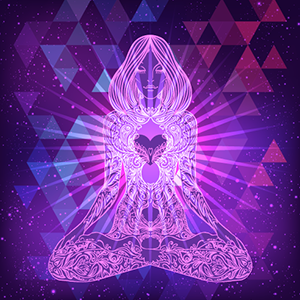 Move through the linear timeline — with this recorded 90-minutes activation to accelerate your manifesting potential and ground into the higher frequencies.
We are in some of the most present moment exciting times known to the collective human experience. For we are awakening to the expansion of who we truly are, we are ascending from carbon-based to crystalline structures, gaining access to the outer worlds and dimensions beyond time and space, beyond the constraints of the ego linear Understandings.
Our consciousness is expanding, our physical DNA is upgrading, our emotional being is releasing and shedding lifetimes of stagnation and karmic imprints, our collective understanding/experience is moving into more fluid and lighter concepts. As we start to awaken and embody these truths and ascend, so too we are called to no longer reside within the limitations of "linear manifesting". As we evolve the way we create evolves, for we are learning to create free from the limitations of karmic imprints, attachments to others, ego, and expectations upon self.
Expanded manifesting is knowing deep within the heart our conscious choices of creation, it is light, joyful, and gifts us the feeling of oneness and excitement in each Moment.
We are called to co-create, collaborate, initiate, accept, allow and receive the dimensional experience our souls strive for, yarn for, and truly need to embody the higher realms, calling all upon the present moment, the power of NOW.
This activation is for you if:
You feel like you need to expand more into your potential
Want to explore your creativity of manifesting
Feel a calling to bring in the most abundant timeline to your reality
As we embody, our souls expand, our universe expands, and we allow the abundant flow of source to free pour into our human dimensional experience.
Package B
Discount: 88% Off
Total Value: $1,707
You Wealth Special Offer: $197
Sold Out
30-Day money back guarantee**
**No refunds available after private session has occurred
---
Creative Expression Through Crystalline Potential:
A Guided Journey to Expand and Activate
2 MP3s
Total Runtime: 2 Hours, 11 Minutes
Purify Your Energy Field!
No longer see yourself as the victim — SEE yourself as the success story. Let go of the fear and move into your expanded creative expression!
Our creative expression is everything when it comes to manifesting the reality most aligned to us. It enhances and strengthens our connection to the divine and allows the love to pour in through our hearts in infinite abundance. We get to choose how we want to share our frequency with the world, we get to choose our creative expression of multidimensional self and we get to dance and play in this creative reality.
This masterclass is for you if you…:
Are wanting to connect back to your divine creativity.
Are looking for clarity in creating your abundant future
Have been feeling a little stuck energetically and need a "booster"
This live recorded workshop includes:
A Crystalline Activation group session and divine feminine/divine masculine integration
Channeled information from the Lyran Council of Light and a safe and creative space in which to dream beyond our current reality and jump into a new potential
You will be gifted clarity as to your next creative steps in manifesting your abundant reality.
Expand and Dance Free in the Space Aligning for You Now, This Is Where the Magic Begins!
About Zoe Davenport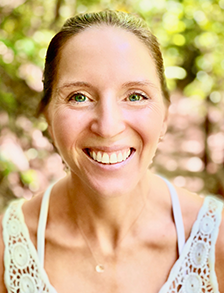 Zoe Davenport is an International Speaker, Visionary Leader and Multi-Dimensional Channel. She travels the world supporting visionary leaders to ground in self-love, embody their higher selves and to bridge the gap between humanity and spiritual ascension.
Zoe was born with extra sensory abilities and has been extensively studying self-love, quantum physics and spiritual ascension for the past 10 years. Today Zoe uses her multidimensional gifts to inspire and support the visionary leaders of the new paradigm. She seeks to guide them towards self-love, authenticity, creative potential, energetic mastery and the embodiment of their higher selves.
Her ability to hold the multi-dimensional field open accelerates a person's potential and allows them to make a quantum shift in reality, jump to the highest timeline and ground their creative expression into the human experience. She is here to support those ready to expand upon their leadership roles — using her intuitive gifts of potential outcomes to easily guide a person towards their most aligned journey.
From continued deep integration and embodiment of her higher self Shey-Eh-Bah, Zoe draws upon ancient knowledge and the multi-dimensional field to light the way for a person's divine mastery and ascended leadership. This supports transformational results grounding in clarity, direction, purpose, empowerment and a synergy between divine feminine yin energy of BEing and divine masculine energy of inspired action.
Her work is activating, accelerating, grounded, and always calling upon the highest timeline making quantum shifts in a person's reality.
Zoe's mission is to activate the hearts of visionary leaders to step up, jump into the unknown and reach their unlimited potential through self-love and allowing themselves to be supported and fully receive. Using tools she outlines in her book, programs, retreats and 1:1 support, she believes you can completely shift paradigms when the foundations are grounded through self-love.
The author of Love Is the Answer, Zoe speaks internationally, hosts crystalline activation retreats, group programs and virtual/live seminars on the power of self-love as a visionary leader.
*DISCLAIMER: The information on this site is not intended or implied to be a substitute for professional medical advice, diagnosis or treatment. Financial or life results vary with each individual and we cannot guarantee that you will experience results similar to the testimonials presented on any of our pages or any results at all. These products are not intended to diagnose, treat, cure or prevent any disease. Testimonials are true and correct, and we will verify them upon request and also provide statements of expected typical results (email: [email protected]); however, these statements or examples should not be viewed as promises or guarantees of results. Any statements have not been evaluated by the Food and Drug Administration. Results are affected by a number of factors over which we have no control. Please see extended disclaimer at bottom of this page.
IMPORTANT MEDICAL DISCLAIMER: The information on this site is NOT INTENDED or IMPLIED to be a substitute for professional medical advice, diagnosis or treatment. All content, including text, graphics, images and information, contained on or available through this web site is for general information purposes only. Please see a medical professional if you need help with depression, illness, or have any concerns whatsoever. WE DO NOT OFFER MEDICAL ADVICE, COURSE OF TREATMENT, DIAGNOSIS OR ANY OTHER OPINION on your conditions or treatment options. SERVICES OR PRODUCTS THAT YOU OBTAIN THROUGH THIS WEB SITE are for information purposes only and not offered as medical or psychological advice, guidance or treatment. Results shared are not typical. You may or may not experience anything from our sessions, the services provided by teachers, speakers and guests. Please consult a medical professional if you are experiencing illness, depression, anxiety, mood swings or any concerns whatsoever. These statements have not been evaluated by the Food and Drug Administration. These products are not intended to diagnose, treat, cure or prevent any disease.
AFFILIATE COMPENSATION NOTICE: You should assume that the You Wealth Revolution has an affiliate relationship and/or another material connection to the providers of goods and services mentioned on this page and may be compensated when you purchase from a provider. You should always perform due diligence before buying goods or services from anyone via the Internet or offline.
REFUND POLICY: You Wealth Revolution appreciates and values all our listeners and speakers. As a show of our appreciation, we are happy to offer a 30-day Money Back Guarantee to our valued customers to better help them discover if a product will work for them. However, as a way to help show our speakers how much we treasure their knowledge and hard work, a refund can only be offered on one package per customer in a 90-day period. Multiple refunds requested by the same customer within 90 days will not be accepted. Should we notice a pattern of excessive purchases and returns, we reserve the right to remove such person(s) from our mailing list, block future purchases, and/or deny future refunds. Should the speaker's offer involve a personal session, the guarantee will be voided in the event that the session has been used. Should the speaker's offer include digital content, the guarantee will be voided and no refund granted if more than 30% of tracks have been downloaded. We rely on your integrity as a You Wealth listener to honor each speaker's digital assets. Additionally, all requests for refunds should be submitted within the 30-day guarantee period. We appreciate and thank all our listeners for understanding and respecting this guarantee.
*SURVEY OF YOU WEALTH LISTENER RESPONDENTS: In a survey conducted in August of 2013 listener respondents were asked specifically "Has the You Wealth Revolution Event Helped You Have a Better Life?". Out of 1164 total respondents, 1097 people answered "Yes". Only 67 respondents answered "No". A total of 94.24% percent of respondents said this event helped them have a better life. A copy of this survey and our results can be emailed upon request by emailing [email protected].