Attention: Women Over 35!
Are you ready to escape the doctor trap?
to lose weight, have radiant energy, and feel like your best self again?
Join Misty for our beta launch!
Save 50
%

and get thousands in bonuses!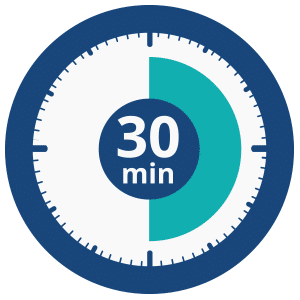 First 20 sign-ups get a FREE 30-minute 1:1 session with Misty!
My Body, My Healing is a 5-week course to give you the tools and training to help you lose weight, have radiant energy and live your very best life … finally!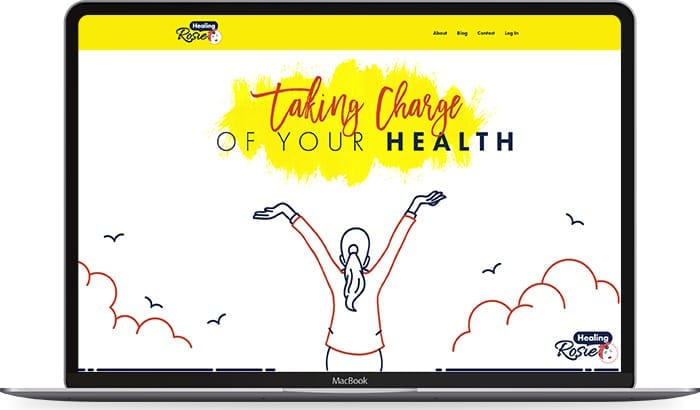 Module 1:
Taking Charge of Your Health
In Module 1, we're focused on empowering you to heal: Building your care team, choosing a diet, detoxing your home, fixing circadian mismatches and cultivating a healthier lifestyle.
---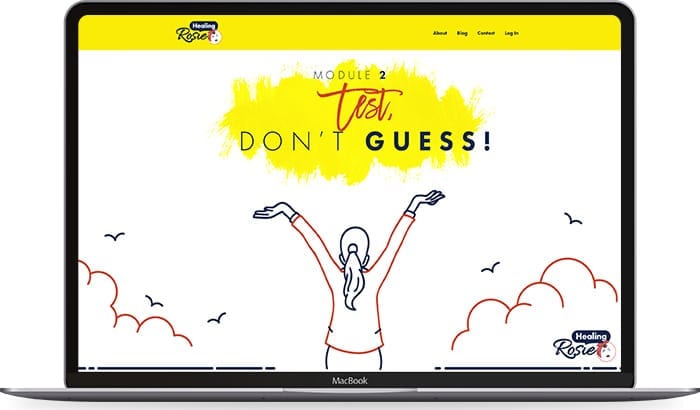 Module 2:
Test, Don't Guess!
Don't waste time and money on supplements and protocols that you don't need or aren't ready for. Testing helps you see where you are and what your unique body needs to thrive!
---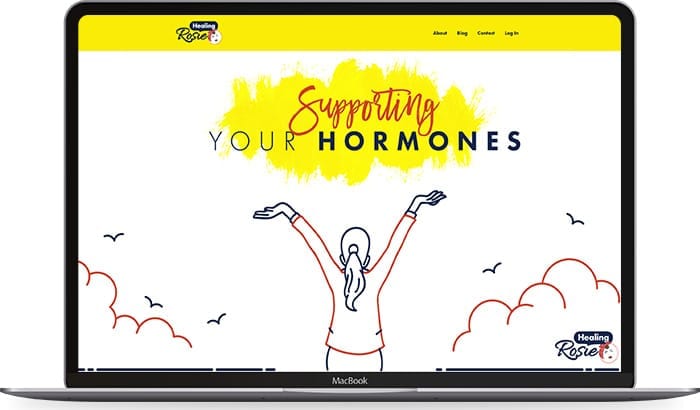 Module 3:
Supporting Your Hormones
When your body doesn't have the hormones it needs, healing is harder. Supporting your hormones can relieve the flabby, foggy and fatigue symptoms and helps your body heal faster.
---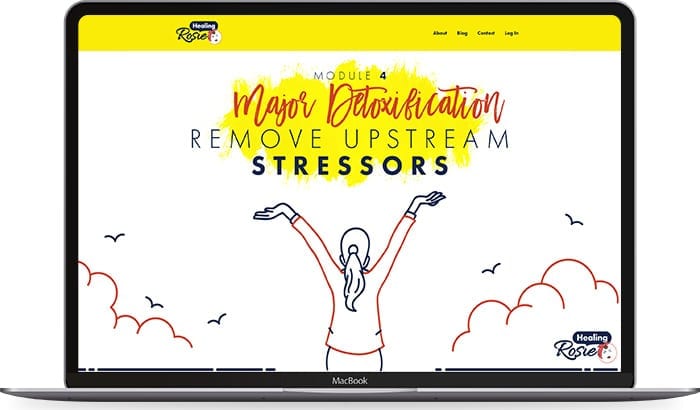 Module 4:
Major Detox — Remove Upstream Stressors
The REAL reason we're suffering is the silent stressors we can't see. Heavy metals, mold, parasites, pathogens, bacteria, dental issues… removing these stressors is the key!
---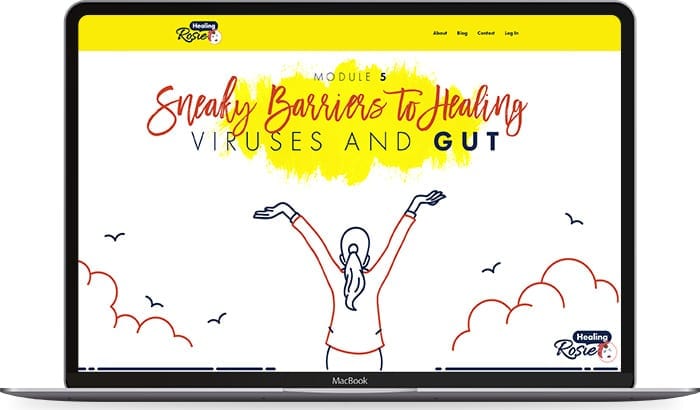 Module 5:
Viruses and Gut Health
Gut health is the key to good health, and our guts are severely compromised because of our toxic environments, worsened by stealth viruses. And we can heal it!
---
Misty, the last lesson was so awesome! I have listened twice and now sitting down to listen again and take good notes! Just wanted to say thanks so much again. What you are doing for this group and beyond is phenomenal!
Terri R
Plus You'll receive a whopping
11 Incredible Bonuses!
BONUS #1: Healing Rosie Lab Tracker + Video Training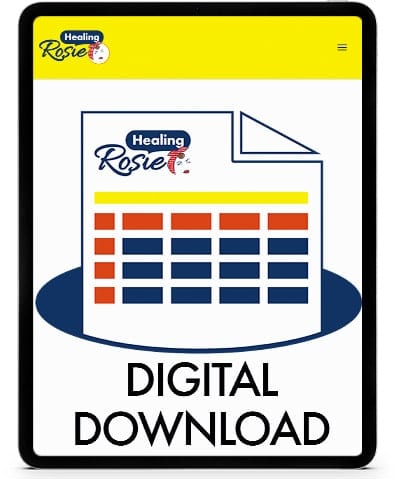 Crash Course in Reading Labs
Our lab tracker includes the serum labs to run, the optimal lab values, and what it might mean if your numbers are high or low.
AND … I've included a training video to help you get the most out of tracking your labs, including tips on how to see for yourself what's going on in your body. Don't wait on your doctor to teach you this stuff! YOU can sit in the driver's seat!
Value: $497
BONUS #2: Health Goals Master Checklist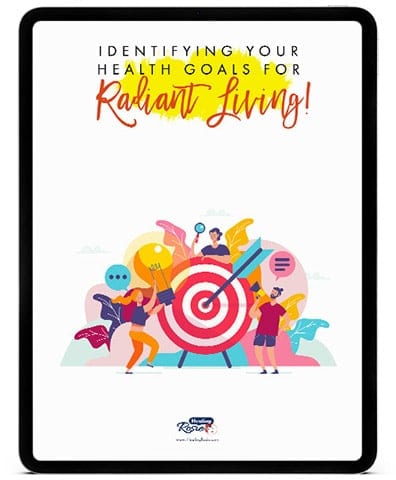 Health Goals Master Checklist
Getting clear on your health goals is the best way to enroll doctors in supporting you. This list of the common health goals will help you get clear on what matters most.
Value: $19
BONUS #3: Symptom Tracker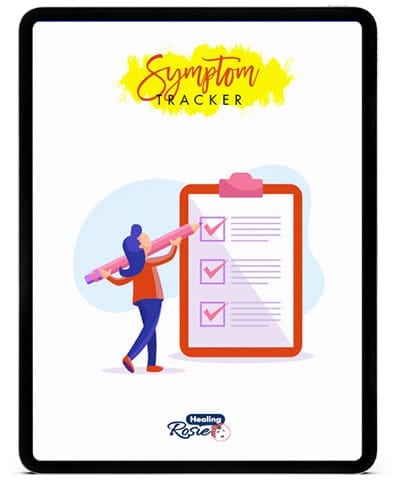 Symptom Tracker
Tracking your symptoms helps root-cause practitioners to connect important dots. It also helps you track whether the protocols you're trying are working for you.
Value: $19
BONUS #4: Lab Hacking Bonus: Thyroid Labs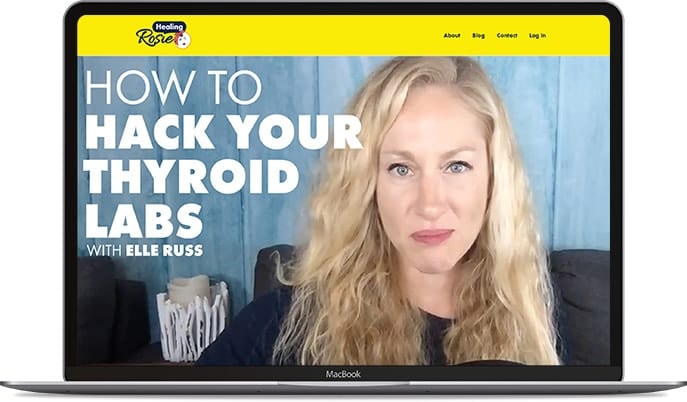 Lab Hacking Bonus: Thyroid Labs
Elle Russ, author of Your Paleo Thyroid Solution, teaches us how to hack our own thyroid labs. Watch as she hacks the labs of two members of the Healing Rosie community!
Value: $99
BONUS #5: Lab Hacking Bonus: Weight Loss Resistance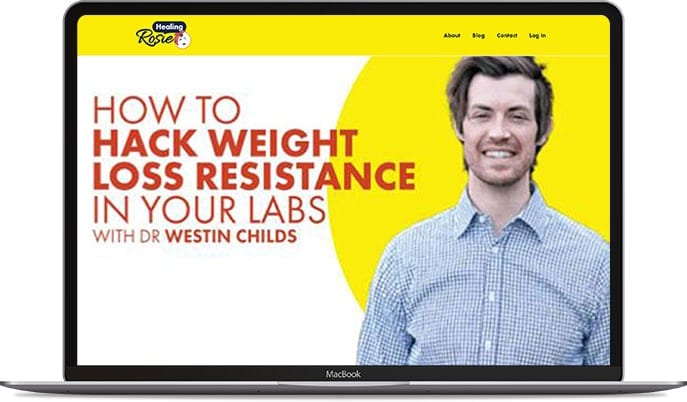 Lab Hacking Bonus: Weight Loss Resistance
There are six hormones that affect weight loss resistance. Knowing this information is a gamechanger if you want to lose weight! We'll learn what these labs are and how to optimize them.
Value: $99
BONUS #6: Home Detox Cheat Sheet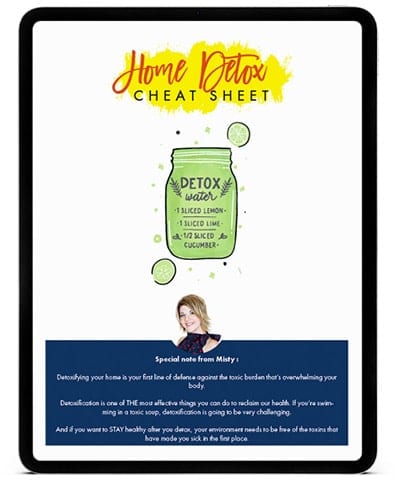 Home Detox Cheat Sheet
Detoxifying your home is key to creating a healthy life. But where do you begin?
This cheat sheet is divided into seven sections to help you optimize your lifestyle!
Value: $29
BONUS #7: Find a Practitioner Cheat Sheet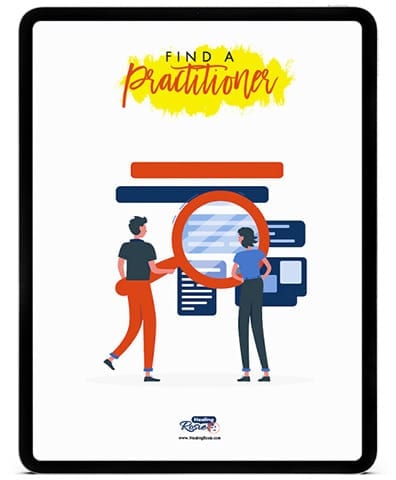 Find a Practitioner Cheat Sheet
How do you find a practitioner or doctor (or both!) that you can work with to reclaim your life?
This cheat sheet gives you tips and recommendations on finding doctors and practitioners to add to your team!
Value: $59
BONUS #8: Oral Health Checklist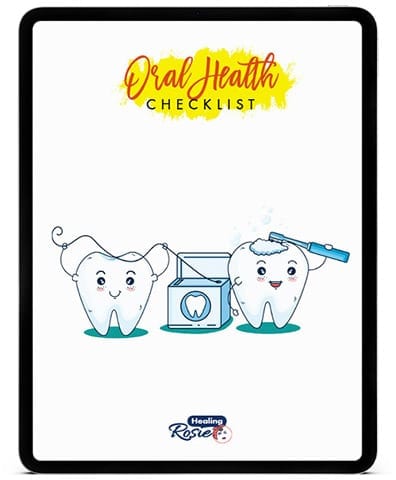 Oral Health Checklist
Mercury, cavitations, infected root canals and more are major stressors on the body … mouth infections are especially toxic because they're so close to the brain and they intersect with nervous system meridians. Learn what you need to do to clean up your mouth!
Value: $59
BONUS #9: Health Insurance Secrets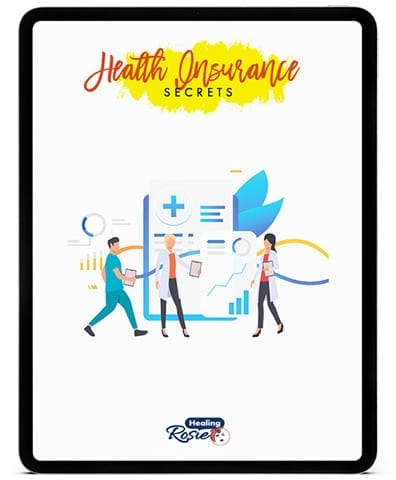 Health Insurance Secrets
How do you get your insurance to pay for a functional medicine doctor? How can you get your insurance company to pay for labs when your doctor is out of network? There are all sorts of tips and tricks you can leverage to get the most out of your health insurance plan!
Value: $199
BONUS #10: Great-in-8 Cliff Notes for Gut Healing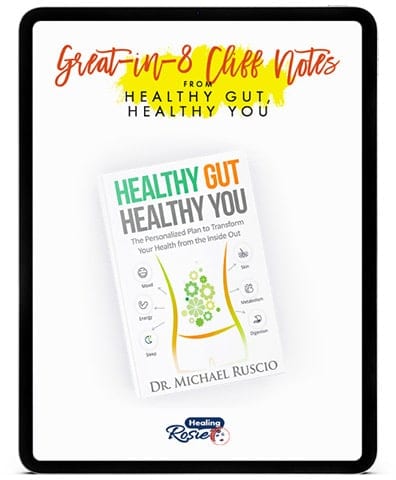 Great-in-8 Cliff Notes for Gut Healing
Healing your gut does not have to be a mystery! Dr. Michael Ruscio has written one of the very best books on Gut Healing, with a thorough review of the research and an impeccable protocol for healing your gut. This resource makes the gut-healing journey easy and accessible to the layman.
Value: $29
BONUS #11: Top 10 Books for Healing for Women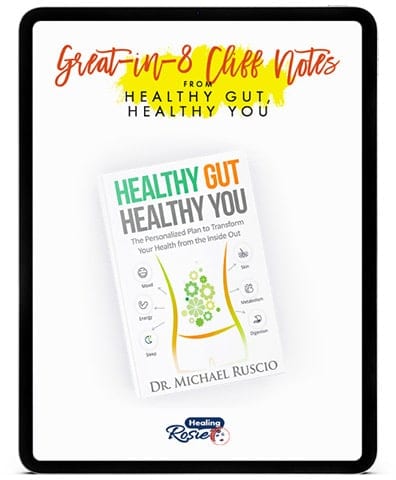 Top 10 Books for Healing for Women
Ten years ago, there were not the resources there are today for helping women to understand what's happening to their bodies as they get older, and what they can do to reclaim their health and vitality. You'll know more than most doctors about healing the body after you read these books! SO EMPOWERING!.
Value: $19
I'm really getting a lot out of this program and really appreciate everything you do for us! The one thing I'm learning from you (which I didn't realize I needed to learn) is that we have to be our own advocates and only work with doctors that are willing to help us go deep — and not just write a prescription.
Terese S.
You'll get over 25 Women's Health Case Studies with insider healing secrets from some of the most successful doctors, practitioners and healers in the world!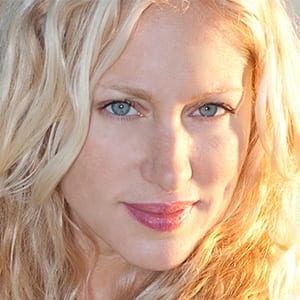 Elle Russ:
Treating Hypothyroidism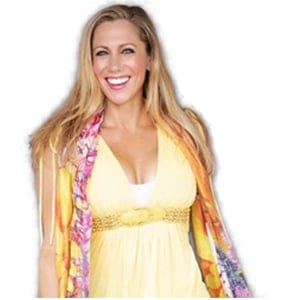 Diana Kazer:
Recover from Breast Implant Illness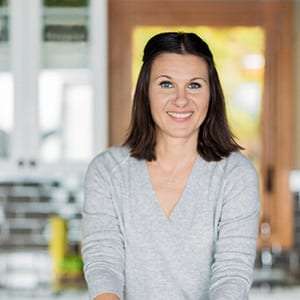 Magdalena Wszelaki:
Fibroids & Ovarian Cysts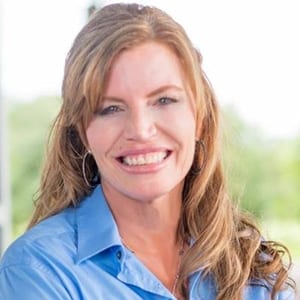 Michelle Norris:
Healing from Mold Toxicity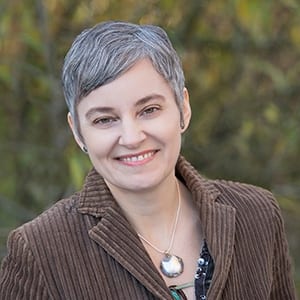 Dr. Kasia Kines:
Healing Epstein Barr Virus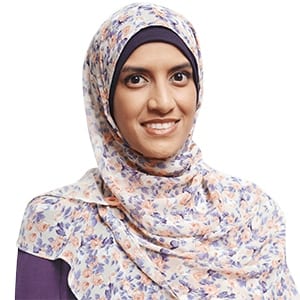 Dr. Heba Shaheed:
Healing Endometriosis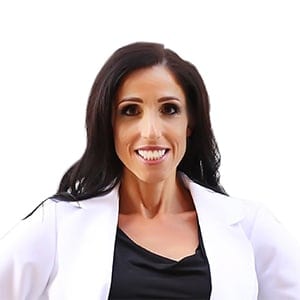 Dr. Michelle Sands:
Treating PCOS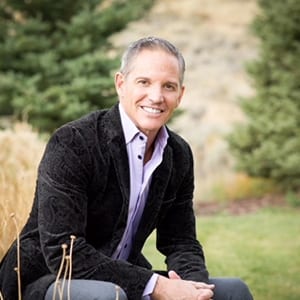 Dr. Dan Pompa:
Detox from Chem & Metals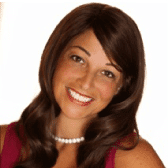 Mira Calton:
Healing Osteoporosis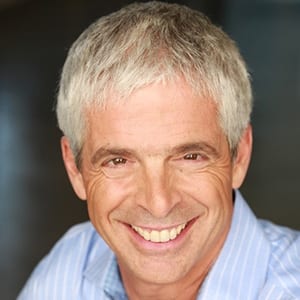 Dr. Tom O'Bryan:
Healing Autoimmunity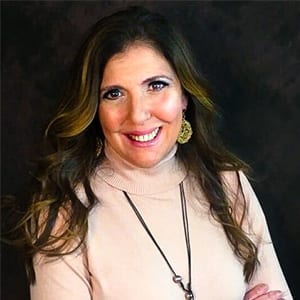 Dr. Anna Cabeca:
Should I get a hysterectomy?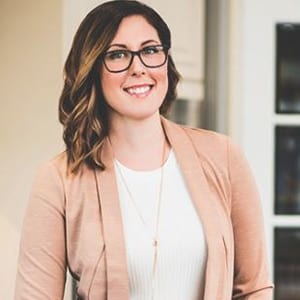 Leanne Vogel:
Keto & Carb Cycling for Women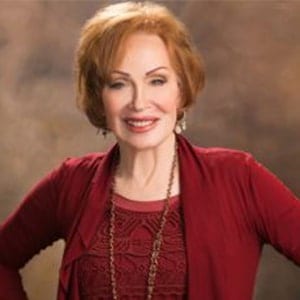 Ann Louise Gittleman:
Living without a Gallbladder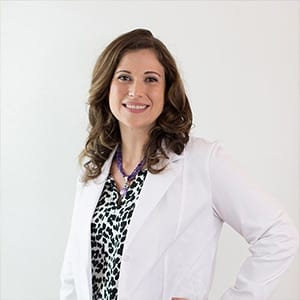 Dr. Sarah Ballantyne:
Autoimmunity and Gut Health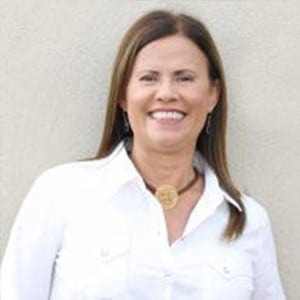 Isa Herrera:
Recovering from Incontinence & Hysterectomy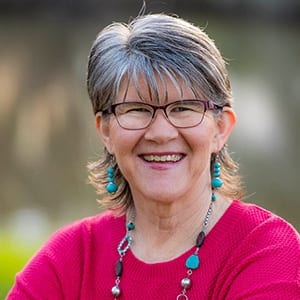 Trudy Scott:
Using Amino Acids to Treat Anxiety & Depression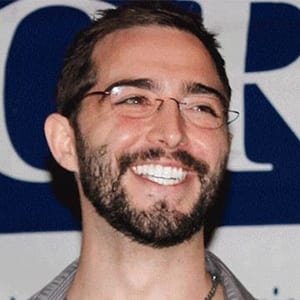 Cavin Balaster:
How to Heal from a Traumatic Brain Injury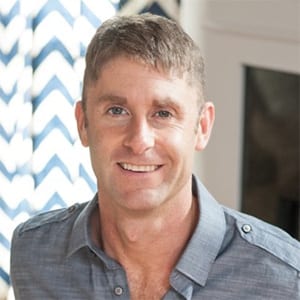 Dr. David Jockers:
Intermittent Fasting for Women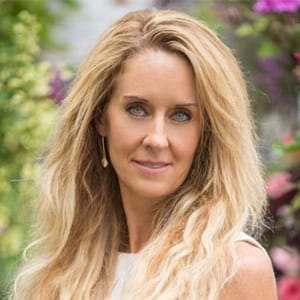 Robyn Openshaw:
Detoxing with Real Food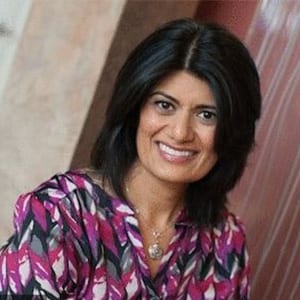 Dr. Trupti Gokani:
Healing Headaches and Migraines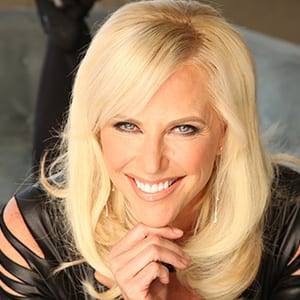 Susan Bratton:
Benefits of Vaginal Reconstruction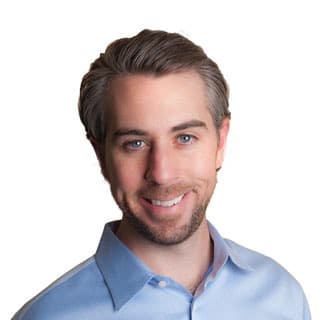 Seth Conger:
Recovery from Memory Issues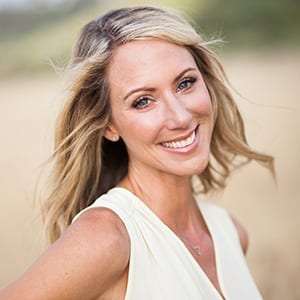 Christa Orecchio
Healing Fatigue
You have no idea what finding you in my life means… everyone is telling me I'm crazy, even my doctor, my friends, etc. Love you!
Jo
+ GET THESE 4 SPECIAL GIFTS WHEN YOU SIGN UP TODAY!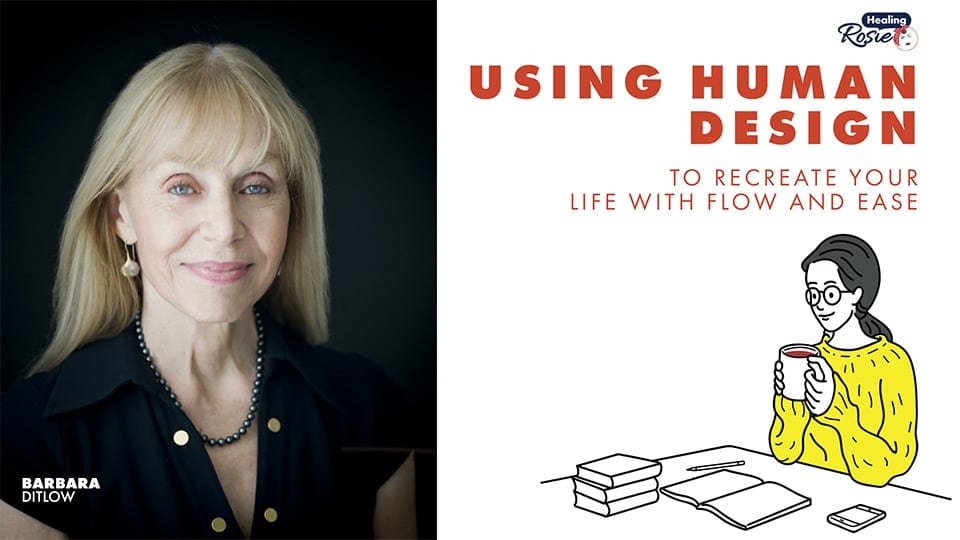 Special Gift
#

1: Using Human Design to Recreate your Life with Flow and Ease

What if you're SUPPOSED to be exactly like you are? What if all that hustle and grind and exhaustion and stress is just getting in the way of the effortless flow awaiting you to create your best life?

Value: $89
---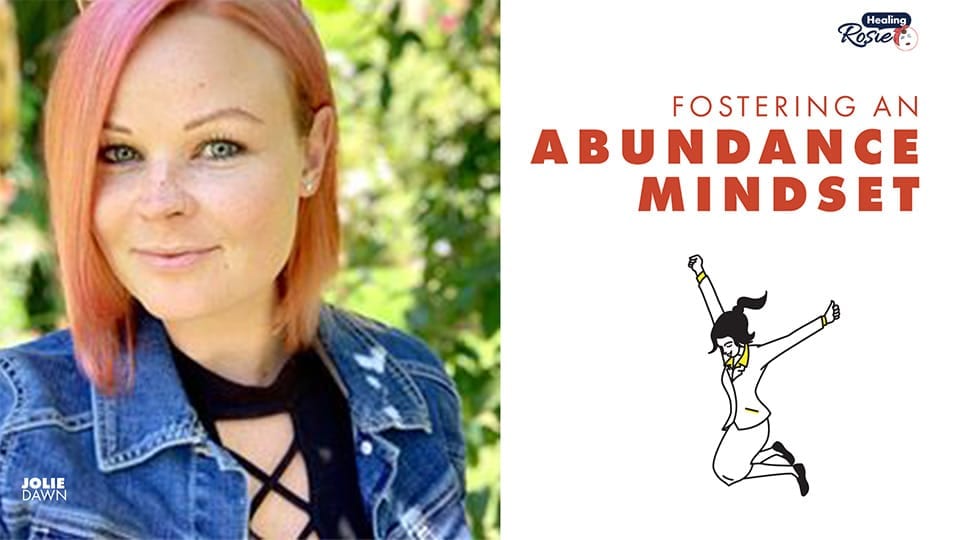 Special Gift
#

2: Fostering an Abundance Mindset

My friend Jolie is the most abundant woman I think I've ever met … and she teaches other women to create more abundance in their own lives! Her Money Meditations are nothing short of miraculous!

Value: $89
---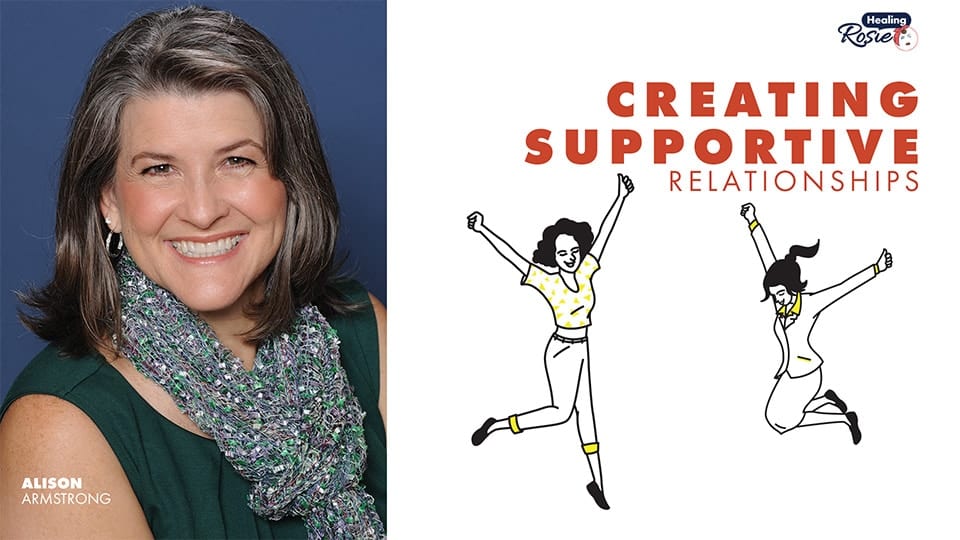 Special Gift
#

3: Creating Supportive Relationships

The most terrifying part of my journey was realizing I had hardly any support in my life to get me through my challenges. Alison's teachings around relationships literally saved my life!

Value: $89
---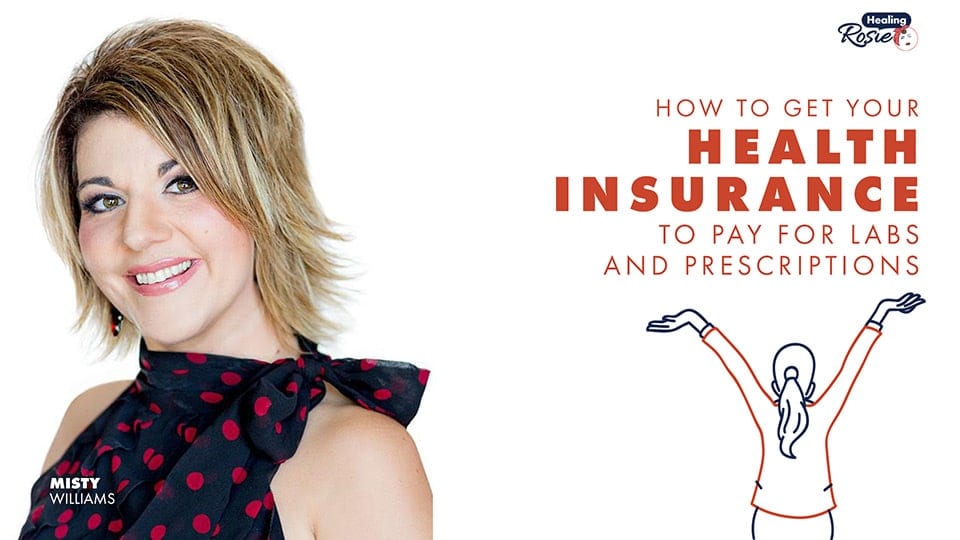 Special Gift
#

4; How to Get your Health Insurance to Pay for Labs and Prescriptions

Leveraging your insurance properly can save you a lot of money … and support you in getting the answers you need to take your life back!

Value: $89
+2 More Exclusive Bonuses
Private Facebook group access

2 Q&A calls a month for three months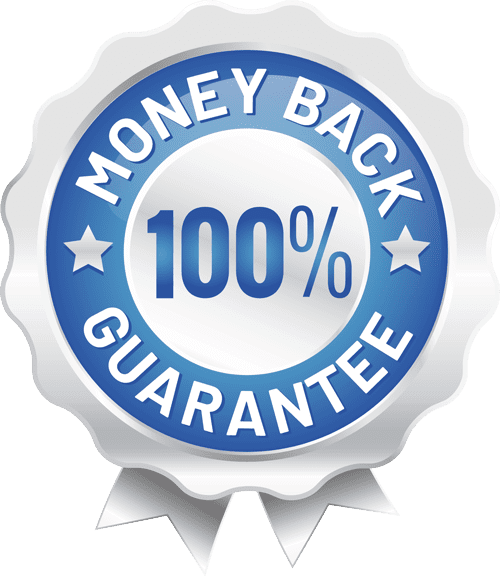 Unconditional 30-Day Money-Back Guarantee
Misty promises to support your mission of creating your Radiant Rosie Action plan to help you get back to your best self again with My Body, My Healing!
If you go through this course and don't believe you've got the tools, resources and direction to complete your mission, Misty will give you a 30-day money back guarantee, no questions asked!
Sign up today!

*DISCLAIMER: The information on this site is not intended or implied to be a substitute for professional medical advice, diagnosis or treatment. Financial or life results vary with each individual and we cannot guarantee that you will experience results similar to the testimonials presented on any of our pages or any results at all. These products are not intended to diagnose, treat, cure or prevent any disease. Testimonials are true and correct, and we will verify them upon request and also provide statements of expected typical results (email: [email protected]); however, these statements or examples should not be viewed as promises or guarantees of results. Any statements have not been evaluated by the Food and Drug Administration. Results are affected by a number of factors over which we have no control. Please see extended disclaimer at bottom of this page.
IMPORTANT MEDICAL DISCLAIMER: The information on this site is NOT INTENDED or IMPLIED to be a substitute for professional medical advice, diagnosis or treatment. All content, including text, graphics, images and information, contained on or available through this web site is for general information purposes only. Please see a medical professional if you need help with depression, illness, or have any concerns whatsoever. WE DO NOT OFFER MEDICAL ADVICE, COURSE OF TREATMENT, DIAGNOSIS OR ANY OTHER OPINION on your conditions or treatment options. SERVICES OR PRODUCTS THAT YOU OBTAIN THROUGH THIS WEB SITE are for information purposes only and not offered as medical or psychological advice, guidance or treatment. Results shared are not typical. You may or may not experience anything from our sessions, the services provided by teachers, speakers and guests. Please consult a medical professional if you are experiencing illness, depression, anxiety, mood swings or any concerns whatsoever. These statements have not been evaluated by the Food and Drug Administration. These products are not intended to diagnose, treat, cure or prevent any disease.
AFFILIATE COMPENSATION NOTICE: You should assume that the You Wealth Revolution has an affiliate relationship and/or another material connection to the providers of goods and services mentioned on this page and may be compensated when you purchase from a provider. You should always perform due diligence before buying goods or services from anyone via the Internet or offline.
REFUND POLICY: You Wealth Revolution appreciates and values all our listeners and speakers. As a show of our appreciation, we are happy to offer a 30-day Money Back Guarantee to our valued customers to better help them discover if a product will work for them. However, as a way to help show our speakers how much we treasure their knowledge and hard work, a refund can only be offered on one package per customer in a 90-day period. Multiple refunds requested by the same customer within 90 days will not be accepted. Should we notice a pattern of excessive purchases and returns, we reserve the right to remove such person(s) from our mailing list, block future purchases, and/or deny future refunds. Should the speaker's offer involve a personal session, the guarantee will be voided in the event that the session has been used. Should the speaker's offer include digital content, the guarantee will be voided and no refund granted if more than 30% of tracks have been downloaded. We rely on your integrity as a You Wealth listener to honor each speaker's digital assets. Additionally, all requests for refunds should be submitted within the 30-day guarantee period. We appreciate and thank all our listeners for understanding and respecting this guarantee.
*SURVEY OF YOU WEALTH LISTENER RESPONDENTS: In a survey conducted in August of 2013 listener respondents were asked specifically "Has the You Wealth Revolution Event Helped You Have a Better Life?". Out of 1164 total respondents, 1097 people answered "Yes". Only 67 respondents answered "No". A total of 94.24% percent of respondents said this event helped them have a better life. A copy of this survey and our results can be emailed upon request by emailing [email protected].