Welcome to Patrick McCormick's Special Offer Page

How to Awaken Your All-Knowing Self…
And QUICKLY Connect to Your Divine Soul to Ascend the Crystalline Stairways and Fulfill Your Destiny!
Patrick McCormick and his counterpart, Kartron, an interdimensional being, will engage with all of us in an experiment of collective focus to:
Assist Humanity to Embrace and Embody Its True Divine Potential
Build a Literal Stairway Made of Solidified Crystalline Spiritual Energy, Formed by the Power of Our Collective Energy and Intent
Answer the Clarion Call of Ancient Prophecy and Fulfill Our Souls' Destiny
The Stairway to Heaven
What if you had a chance to create a real Temple of Light?
What if you could be Guided by Angels, Ascended Masters and Celestial Councils, to show you how they do it?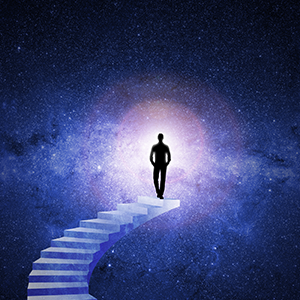 That is what STAIRWAY TO HEAVEN does. This four-part audio series demonstrates techniques used by Gods and Masters to create Temples of Light in the Heavens.
Hosted by Kartron, the Interdimensional Being working directly to bring Heaven to Earth for over 25 years, the STAIRWAY TO HEAVEN takes you on a Journey of unbelievable proportions. Along the way Kartron will recalibrate, clear, and make way for you to become the Vessel which delivers the Ray of Life used to create these Sacred Temples.
If you are ready to learn the secrets of the Masters who Create Temples of Light, the STAIRWAY TO HEAVEN Series is for you.
Who Is Kartron?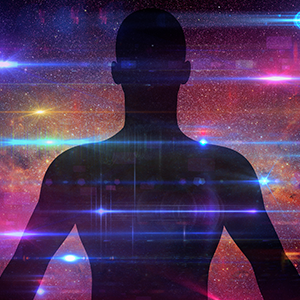 Kartron is an interdimensional being, here to assist humanity to embrace and embody its True Divine Potential. He is channeled by Patrick McCormick, who has worked and communicated with the Higher Realms of Creation for over 30 years.
After channeling various Divine Beings, Archangels, Ascended Masters, Engineers from Motherships, Divine Councils, and Heavenly Hosts, Patrick began channeling Kartron in 1994 to restore the Divine Plan for the Earth and Humankind, by correcting Time itself.
Kartron does not just give information from the "other side", he conducts transformational energy work for spiritual improvements in people's lives. The current transmissions from Kartron involve training those who are now Awakening into their True Purpose aligned with Heaven on Earth again.
The Kartron Experience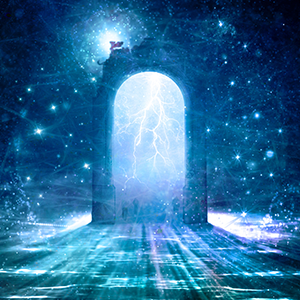 How do you put this Ascension thing in practical terms? You can have whole bookshelves on Awakening, but if not applicable in this everyday here and now it's still a lofty philosophy. Cue Kartron who has monitored our world for 10,000 years.
He entered our physical world in 1994 when an imminent threat could have destroyed the Earth; Shadow forces hacked our timeline, creating false events artificially extending their reign and stressing matter.
Kartron saw mankind cluttered by complication from its distorted earthly intellect.
He swept all religion, belief, philosophy, psychology, methods, consciousness, process and systems off the table and said, 'What do all humans have in common?' Three things emerged: Access, Movement, and Being. He created the Three Primary Methods: the God Gate, Pillar of Transformation, and Still Point Within. To descend from Universal Being to Material Doing, a system so simple anyone could use it to change their lives, no matter who and what they are called 'Practical Divinity'.
The Kartron Experience is a Journey of epic Divine Proportion! It will clear you out, clean you up, turn you on, and wake you up, to be ready to become the True Self, enact the True Path, be the Divine Possibility, and become who you were meant to Be — a Vessel of Destiny.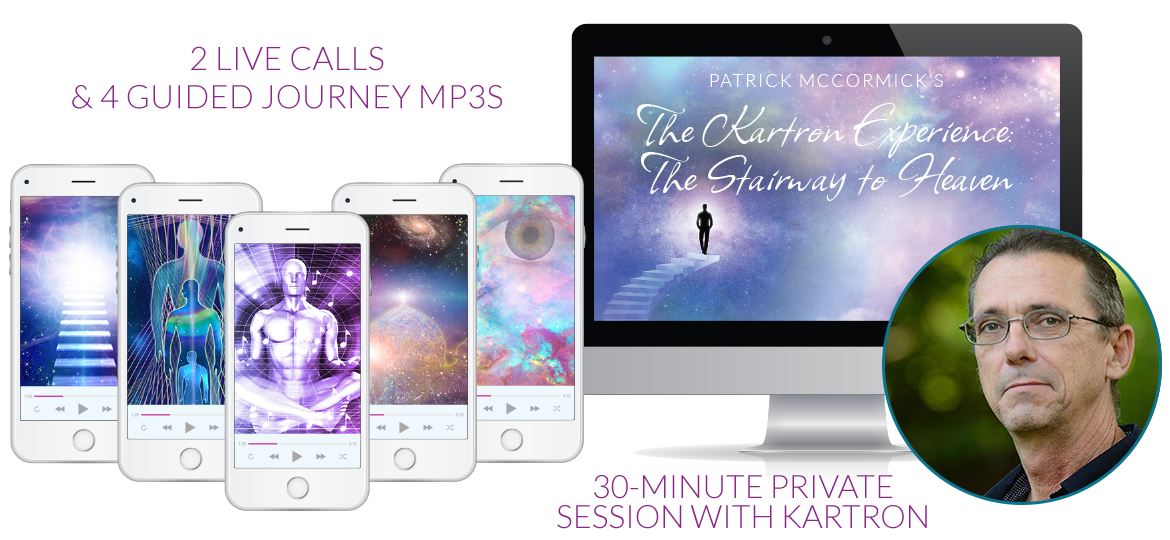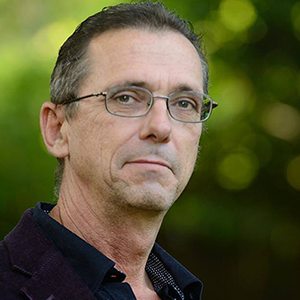 A Stairway Private Session with Kartron involves using the Sacred Solfeggio Tones to return your beings back to a state of harmony.
As Spiritual Beings having a physical experience, our natural state is to be in harmonious states of vibration. With all the intense energies we are subjected to in the world, it is easy to get out of balance with our true energy. Discord, disharmony, negativity and other lower vibrational influences can keep us out of balance. Eventually, it left too far, we can develop physical expressions of the disharmony, including disease.
By using the Solfeggio Tones, along with specific invocations, returning to our original state of balance can become much easier when our environment is harmonious.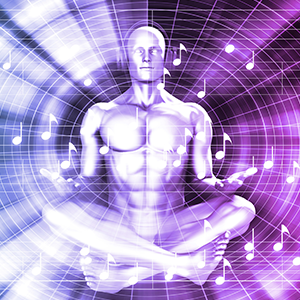 These transformational sessions affect one on all levels: your physical, mental, spiritual and emotional bodies, as Kartron reviews your Covenants with Creation, petitions the Councils of Heaven, concluding and resolving many imbalances, and allowing Harmony and Balance to return to One's Being.
In a Stairway Session, you are Awakened to the Pathway leading to the All-Knowing Self. As one commits to the assignments afterwards, you begin discovering the latent God-Self which lay within, dormant but now Awakening.
The benefits you can expect to receive from your session:
Awakening your Personal Genesis Code to access your Divine Creation Blueprint
Redefining of your Individual God-Self
Easier access to your Soul's Greater Purpose
Activation of your Destiny Path
Installation of quantum energies into your Life, not regulated by this world
Clean past residue which may be holding you back such as karma through three retrievals: Covenants, Energy Cords and Soul
RECORDINGS are provided for you. These are imprinted in 'relative real-time', which allows one to experience it 'live' whenever the sessions are revisited, as training programs to prepare you for the Divine Life.
SESSIONS include a Full Cellular Memory Clearing and Channeling which releases harmful cellular memory imprints from the physical, mental, emotional, and spiritual layers of the auric field.

In this brand-new, four-part guided journey being offered for the first time, Kartron uses the combined focus of everyone participating to build a literal stairway made of solidified crystalline spiritual energy, formed by the power of our collective focus. Answer the clarion call of ancient prophecy and fulfill your destiny as a soul. The Stairway to Heaven is part of the Exodus to the New Earth.
Each of these recordings has been embedded with powerful Solfeggio frequencies to enhance the transmissions. By exposing the body, mind, and energy field to the Solfeggio frequencies, you can easily achieve a greater sense of balance and deep healing. The Solfeggio frequencies align you with the rhythms and tones that form the basis of the Universe.

Value: $100
MP3
Runtime: 10 Minutes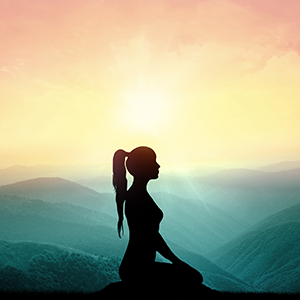 In this first transmission, get ready for an experience that is beyond the beyond!
This Part 1 Audio prepares you as the Vessel of the Ray of Life. It removes the distortions of the world from your beings, then connects you with the HOLY TRINITY OF SELF. Joining the Light Worker with their Higher Mind, the Heart of God and your own Soul, allows us to access those parts of us formerly unavailable here on Earth.
Kartron explains your ultimate divinity and delineates the stages of existence and consciousness throughout creation, originating as a spark then progressing to a soul who takes on form then goes on a journey of many lives.
After immersion into the realms of matter and many experiences traveling through the veil of life and death, the soul has forgotten enough to see itself as separate from Source.
According to Kartron, we are completing an age he calls the shadow yuga on Earth, and at this point in time, souls are being prepared to conclude their experience of dwelling in lower density within form to return home to Source, fulfilling their ultimate nature.
Kartron guides you through a breathing technique to align the many levels of your being for your ultimate homecoming. Trust and follow his simple instructions as he helps you to connect with the Crystal Matrix Grid, the Crystal Heart of Mother, and the Electromagnetic Grid. From there, you will be taken through an activation of your grand Temple of Love working with the sacred geometry of the dodecahedron and Lemurian mathematics to house the Sun of God within you. The session concludes with the installation of a crystal of Love known as the Heart of God, which illuminates and emolliates your entire being.

Value: $100
MP3
Runtime: 13 Minutes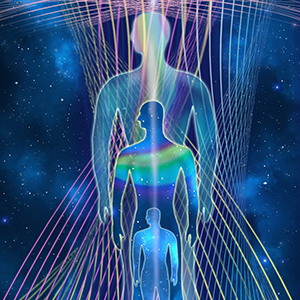 Now that we have prepared the instrument of the Self, the vessel of the Divine, and the Pillar between Heaven and Earth, Kartron guides you through the next powerful, first-of-its-kind transmission which awakens the Holy Trinity of Self.
Part 2 creates the Collective Vehicle using the system of 'Archs'. Joining the Light Worker with their own Mind of God, the Heart of God and the Soul of Self, then with the Ascended Masters, the Celestial Councils and Arch Angels to mirror and reinforce you as you prepare to Build the STAIRWAY TO HEAVEN.
Again, using your breath, see your Self go up through the Veil of Life and Death, that veil of forgetfulness. There you will meet your Spirit Guides and your Higher Self. Feel the integration as your Higher Self walks into and joins as One with your newly arrived Soul-Self, thus becoming the God-Self.
Breathe in the rarified air of Heaven, full of vitality of the ages, which energizes and revitalizes your Being. From Self to Soul, from Soul to God, from God to Self, this awakens the Holy Trinity of Selves.
Kartron next walks you through a resonance exercise invoking the Tree of Life Council to remove distortions by creating vortices where like elements and frequencies attract each other, so that a proper environment is created in which to forge the Stairway to Heaven.
To conclude this next-level session, Kartron helps each Lightworker to align with one of three Arcs connecting the incarnate to the higher realms: the Earthly Arc of the Mind and the Temple of Wisdom, the Earthly Arc of the Heart connected to the Temple of Love, and the Earthly Arc of the Soul which houses the Temple of Power. Each of these is joined by the great ascended masters, celestial councils, and archangels connected through crystal pillars.
When the three Realms, three Pillars, and the three Arcs are assembled together, they act as a quantum amplification device to create the Stairway to Heaven, which can now be activated.

Value: $100
MP3
Runtime: 14 Minutes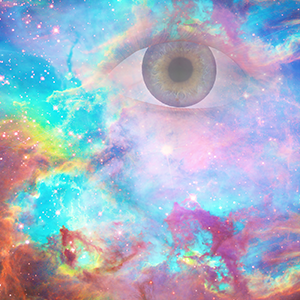 We have prepared the vessel to create the Stairway to Heaven.
The 3rd part of this journey assembles you the Light Worker with the Ascended Master, the Arch Angel and the Celestial Council, to create the EYES OF GOD. This multi-reflection quantum projection device is the delivery vessel to build the STAIRWAY TO HEAVEN.
It is now time for each one of you as Lightworkers to take your place in bridging Heaven and Earth. Combined, your consciousness becomes one mind, one focus, one intent. As above, so below — the weaving proceeds, illuminated thread by illuminated thread.
Kartron continues to the next phase of refining our collective focus and intent to construct the beautiful, transcendent crystalline Stairway to Heaven.
First, your God-Self is invoked and then you are guided to find your place among the Realm of the Mind, Realm of the Heart, or Realm of the Soul. From there, you join with your fellow co-creators and assemble into a great curvature, side by side along the three Earthly arcs connecting Heaven to Earth.
Next, there is an ignition of the Holy Flame of God, a great golden essence illuminating all of the arcs and divine Houses. Taking three powerful breaths of Self, there is a merge of the You-Self without, the Soul-Self within, and the God-Self above, awakening the Holy Trinity within.
Here come the ascended masters, celestial councils, and archangels who take up their positions with you. Celestial harmonies are toned which form the holy fabric of creation.
Held by the great ones above, the field is amplified further. Three arcs below mirrored by three arcs above, forming a series of eyes of god. It is this mesh of sacred geometry and rhythms, the omniversal metatronic field, used by the Masters of Form that will shape the great stairs before you.

Value: $100
MP3 & PDF
Runtime: 25 Minutes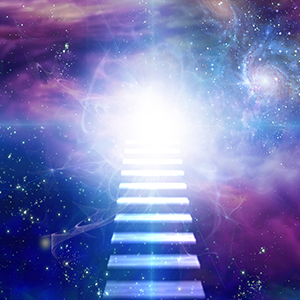 This final Audio has you building the STAIRWAY itself. Turning you into the collective projection device, Kartron introduces you to how the Gods actually build the Temples of Light in the Heavens, including the Divine Sciences used to do the actual creating. The structures you create together and as one become the infrastructure for the Exodus to the New Earth.
Using Solfeggio frequencies, the tones of creation which resonate with the harmony of the Universe, Kartron guides the culminating steps in the construction of the crystalline Stairway to Heaven.
Step-by-step, your essence is bathed in a specific sequence of higher harmonics intermingling and exciting the liquid light within you, whereupon you become the divine projector that pours forth a living, vibrating pearlescence onto the Metatronic field, the mesh which when suffused with the luminous substance forms the riser and landing of each stair — the elegant iridescent rainbow Stairway to Heaven.
Package A
Discount: 73% Off
Total Value: $547
You Wealth Special Offer: $147
Sold Out
30-Day money back guarantee**
Includes everything in Package A, PLUS:
Value: $250
Wednesday, March 27th and April 17th, 2019 at
7:00pm Pacific / 8:00pm Mountain / 9:00pm Central / 10:00pm Eastern / 2:00am (Mar 28) GMT
These Two Exclusive Live Sessions with Patrick and Kartron Will Be Game Changers!

The Stairway to Heaven Live Transmission #1

Wednesday, March 27th, 2019 7:00pm Pacific / 8:00pm Mountain / 9:00pm Central / 10:00pm Eastern / 2:00am (Mar 28) GMT

Now that you have been introduced to the exciting next step in your evolution: joining with a collective group of sparkling souls to answer the call to construct and ascend the crystalline Stairway to Heaven, join with Patrick and Kartron as they continue the journey by preparing and bringing your full emanation to the entrance of the Temple of Light!

Note: Recording will be provided to all registered after the event.

The Stairway to Heaven Live Transmission #2

Wednesday, April 17th, 2019 7:00pm Pacific / 8:00pm Mountain / 9:00pm Central / 10:00pm Eastern / 2:00am (Apr 18) GMT

In the second live group transmission with Patrick and Kartron, you will now have an experience like no other: you will be taken through the Temple of the Divine, whereupon the creational fabric of the Universe — the Eyes of God field of brilliant, powerful light and sound harmonics, will be applied to influence all parts of your life for the highest good. You will be utterly transformed as you fulfill your part in Destiny as a God-Soul contributing to this incredible shifting of the ages!

Note: Recording will be provided to all registered after the event.
Package B
Discount: 75% Off
Total Value: $797
You Wealth Special Offer: $197
Sold Out
30-Day money back guarantee**
No refunds after personal session is complete
---
Special Added Bonus Expires Sunday at Midnight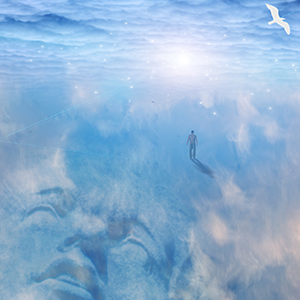 This soothing, lyrical transmission from Metatron as channeled by Patrick gently awakens and reminds your soul of the truth of you, your existence in form, your journey through life, and your connection to All That Is. Allow the energy of the words to wash over and bathe your being, like the waves flowing in and receding on the shores of a beach.
Metatron describes the Journeys of the Soul, and how civilizations and ages are fulfilled and recorded. This Highest Vibrations of Love becomes the substance from which to forge the next Age and Create the worlds where the Stage of Many Lives unfold.
About Patrick McCormick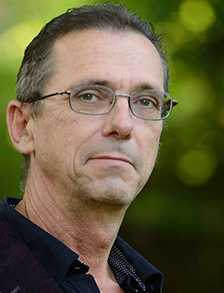 Patrick McCormick began his channeling work after going through a fundamental quantum transformation both spiritually and physically on Bell Rock vortex in Sedona, Arizona during the Harmonic Convergence of August 1987. It was there he experienced a life-changing shift known as a 'walk-in'. In October 1987 he met his mentor and long-term friend, and thus began a 25-year Journey of Re-awakening the Divine Plan of Heaven on Earth.
Fulfillment of that Ancient Prophecy began in 1989 in the Lemurian Mountains known as Hawaii. Many lives were transformed through Patrick and his mentor's connection with Divine Beings and Councils, Archangels, Ascended Masters, engineers from motherships, Heavenly Hosts, and the channeled messages received. This became the foundation for the Greater Work Patrick uses to this day, continuing the legacy of spiritual and physical transformation for the many people along his path.
In Hawaii, Patrick's life diverged into three simultaneous lives occurring in one body: 1) the interdimensional spiritual work; 2) creation of his own field of science called 'Communology', the study of advanced social systems to research and solve all the world's problems; and 3) helping the Hawaiian People restore their country by becoming Personal Assistant to His Majesty and authoring over 1000 documents of state, creating foreign and domestic policy and reinstatement of the Hawaii Kingdom from the ground up. This put Patrick's finger on the pulse of all leading-edge achievements in the Sovereignty Movement of different nations.
In 1994, after working with a diverse group of Divine Beings for seven years, an interdimensional being from the Realms of Essence known as Kartron entered the scene, and a new chapter rose of working with Heavenly Hosts to restore the Divine Plan on Earth by correcting time itself.
The Kartron Experience is Patrick's online virtual experience which broadcasts spiritually-oriented events and energy work around the world since 2013. Divine Beings such as Kartron, Metatron, and other Hosts of Heaven are showcased as they transform Earth into Heaven.
*DISCLAIMER: The information on this site is not intended or implied to be a substitute for professional medical advice, diagnosis or treatment. Financial or life results vary with each individual and we cannot guarantee that you will experience results similar to the testimonials presented on any of our pages or any results at all. These products are not intended to diagnose, treat, cure or prevent any disease. Testimonials are true and correct, and we will verify them upon request and also provide statements of expected typical results (email: [email protected]); however, these statements or examples should not be viewed as promises or guarantees of results. Any statements have not been evaluated by the Food and Drug Administration. Results are affected by a number of factors over which we have no control. Please see extended disclaimer at bottom of this page.
IMPORTANT MEDICAL DISCLAIMER: The information on this site is NOT INTENDED or IMPLIED to be a substitute for professional medical advice, diagnosis or treatment. All content, including text, graphics, images and information, contained on or available through this web site is for general information purposes only. Please see a medical professional if you need help with depression, illness, or have any concerns whatsoever. WE DO NOT OFFER MEDICAL ADVICE, COURSE OF TREATMENT, DIAGNOSIS OR ANY OTHER OPINION on your conditions or treatment options. SERVICES OR PRODUCTS THAT YOU OBTAIN THROUGH THIS WEB SITE are for information purposes only and not offered as medical or psychological advice, guidance or treatment. Results shared are not typical. You may or may not experience anything from our sessions, the services provided by teachers, speakers and guests. Please consult a medical professional if you are experiencing illness, depression, anxiety, mood swings or any concerns whatsoever. These statements have not been evaluated by the Food and Drug Administration. These products are not intended to diagnose, treat, cure or prevent any disease.
AFFILIATE COMPENSATION NOTICE: You should assume that the You Wealth Revolution has an affiliate relationship and/or another material connection to the providers of goods and services mentioned on this page and may be compensated when you purchase from a provider. You should always perform due diligence before buying goods or services from anyone via the Internet or offline.
REFUND POLICY: You Wealth Revolution appreciates and values all our listeners and speakers. As a show of our appreciation, we are happy to offer a 30-day Money Back Guarantee to our valued customers to better help them discover if a product will work for them. However, as a way to help show our speakers how much we treasure their knowledge and hard work, a refund can only be offered on one package per customer in a 90-day period. Multiple refunds requested by the same customer within 90 days will not be accepted. Should we notice a pattern of excessive purchases and returns, we reserve the right to remove such person(s) from our mailing list, block future purchases, and/or deny future refunds. Should the speaker's offer involve a personal session, the guarantee will be voided in the event that the session has been used. Should the speaker's offer include digital content, the guarantee will be voided and no refund granted if more than 30% of tracks have been downloaded. We rely on your integrity as a You Wealth listener to honor each speaker's digital assets. Additionally, all requests for refunds should be submitted within the 30-day guarantee period. We appreciate and thank all our listeners for understanding and respecting this guarantee.
**SURVEY OF YOU WEALTH LISTENER RESPONDENTS: In a survey conducted in August of 2013 listener respondents were asked specifically "Has the You Wealth Revolution Event Helped You Have a Better Life?". Out of 1164 total respondents, 1097 people answered "Yes". Only 67 respondents answered "No". A total of 94.24% percent of respondents said this event helped them have a better life. A copy of this survey and our results can be emailed upon request by emailing [email protected].