Welcome to Justin Elledge's Special Offer Page

Want to Awaken Your Next Level of Enlightenment and Raise Your Vibration Like Never Before?
Now You Can Rapidly Enter the Vortex of Joy and Receive the Touchstone of Bliss Eternal
1-on-1 Energy Transference for God/Light/Buddha Consciousness…
With Justin's 8 Gates of Enlightenment Series you will:
Connect through a lineage of ancient teachings of a Buddhist master to become an enlightened being
Experience a shift or change… often instantaneously
Safely raise and clear any blocks preventing personal grace and accomplishments
The Eight Gates of Enlightenment: Be Part of the Heroic Journey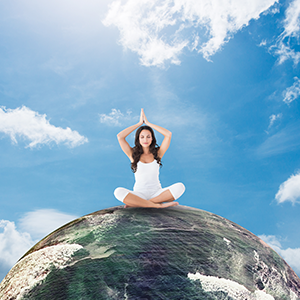 Your light is needed for the global transformation of consciousness that will create a bright future for this and coming generations. You can be part of the heroic journey happening in our time.
Imagine, the Mystic, the Sharman, the Medical intuitive standing before you, holding the keys of the universe out to you, waiting, wondering, will you take the call to action?
It is possible to finally clear all the blocks and thoughts that have held you back in this lifetime, and many others.
You have sought answers as long as you can remember... maybe you noticed a slight dissatisfaction, feeling just off the mark by a fraction of an inch.
Now you are so close to obtaining your goals. This is the time to be part of the change you wish to see in the world.
You are so close.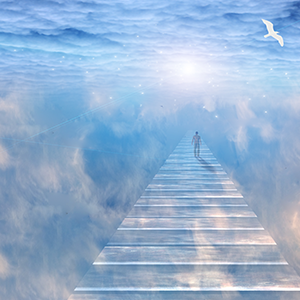 How many times have you felt yourself, or something unseen block your path?
Now is the time to complete the inner work that can change your experience.
Now is the time to say goodbye to all the things that have held you back in this, your current incarnation.
In saying yes to this adventure, Justin brings to you true empowerment, which can bridge the gap between this realm and expanded consciousness.
A Tradition That Spans Over 2500 Years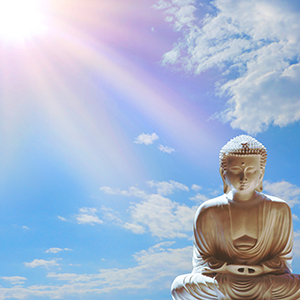 Many on this planet are already awakened. Join us on that journey.
The Divine teaching Justin brings has been handed down to him from the Buddha, in a tradition that spans over 2500 years -The Eight Gates of Enlightenment!
In the years, that Justin has been presenting this work, he has seen amazing transformations and dimmed lights begin to luminesce in those previously experiencing hopelessness, grief and sadness.
Once the transmissions of sacred healing, blessing and enlightenment are given, changes take place at a profound level and lives transform.
The shift can be gradual, or it can be instant — but there is always a shift.
Are You Ready to Say 'Yes' with Your Whole Heart, Mind, Body and Spirit?
Join Justin And Take the Greatest Adventure of Your Life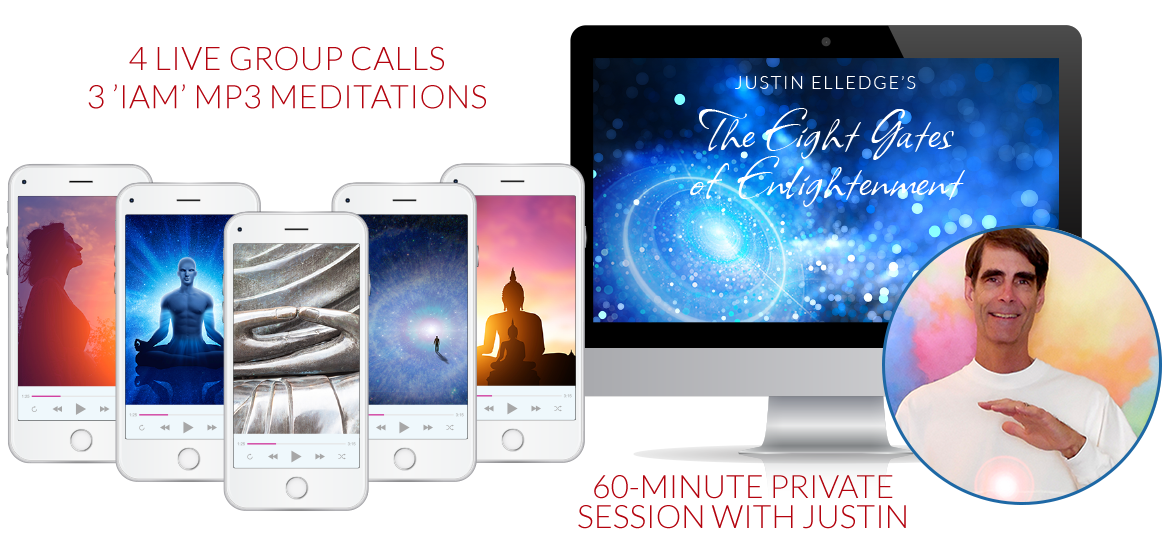 Value: $499
Via Zoom
Saturday, June 22nd, June 29th, July 13th, July 20th, 2019 at
11:00am Pacific / 12:00pm Mountain / 1:00pm Central / 2:00pm Eastern / 6:00pm GMT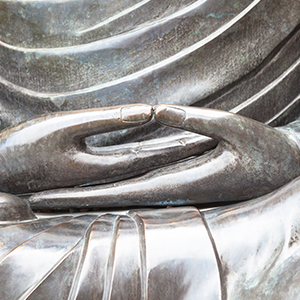 Justin Elledge's premiere empowerment invocation and meditation series, the 8 Gates of Enlightenment, will be offered over a month-long period in four, 2-hour sessions.
Offered via zoom, Justin will deliver two transmissions in each 2-hour session.
The eight teachings or dharma will bring the empowerment through his masters for you.
Note: These sacred transmissions will be presented live and will be available as a replay if you are not able to attend the live session.

Week One: Opening to Light — 2 Hour Session Via Zoom

Saturday, June 22nd, 2019 11:00am Pacific / 12:00pm Mountain / 1:00pm Central / 2:00pm Eastern / 6:00pm GMT

Gate 1 — Houng Light Finder: Opening the Third Eye

This the first step in the practice. It begins by the student gazing at an ancient "Houng" symbol, which Justin Elledge will present during class. By seeing it, and more importantly, visualizing and imagining it, it creates an opening and direct link to the One.

This first practice helps bring in the energy of the universe, to directly support and guide the student to the deeper realities and mysteries. It also helps develop intuition in all aspects of life and is the foundation practice for more advanced techniques.

Gate 2 — Boundless Light: Preparing Self for Transmission of Light of the Buddha

This meditation involves the use of a mudra or hand gesture to help anchor the meditation to your spiritual body. Once that is done, the mantra begins.

Silently repeating sacred words over and over is combined by visualization during this teaching. This will illuminate the body, mind and spirit and raise your vibration, improving all areas of your life.

Week Two: Healing the Body — 2 Hour Session Via Zoom

Saturday, June 29th, 2019 11:00am Pacific / 12:00pm Mountain / 1:00pm Central / 2:00pm Eastern / 6:00pm GMT

Gate 3 — Self-Healing: Rejuvenate and Strengthen Your Body and Relieve Stress

This empowerment is taught so that no matter where you are or what your life circumstance, you can begin to heal your physical self at all levels.

This practice is very simple and elegant and can be practiced anywhere at any time, for any reason.

Gate 4 — Effulgence of the Buddha: Healing with the Light of the Buddha

This is the empowerment to help you go even further. This teaching will help you begin to shine the sacred light of the Buddha throughout your entire body, AND to shine it outwards to others. People will begin to notice you and see you differently as your energy and vibration increases 1000-fold.

I especially recommend this one to all teachers, therapists, nurses, doctors and those of the healing professions. Others will begin to feel more comfortable around you and relationships will be improved as everyone around you wants to bathe in this divine light.

Week Three: Removing Blocks — 2 Hour Session Via Zoom

Saturday, July 13th, 2019 11:00am Pacific / 12:00pm Mountain / 1:00pm Central / 2:00pm Eastern / 6:00pm GMT

Gate 5 — Extinguish Disaster: Clear the Path and Eliminate Blocks

As the title describes, this teaching is like a sacred bonfire, it helps you eliminate and burn away all of the issues that have held you back over the years, including feelings of not being worthy, self-anger, or self-hate.

Old patterns and the feeling of being "stuck" will begin to fade away as you engage with this practice. It also helps you clear family issues that may have been handed down to you unseen, but still remain.

This meditation will help clear the path and allow you more freedom in the choices you make in your life. You become more aware, declutter and create a better life for yourself.

Gate 6 — The Clear Eye: See the True Nature of the World

This teaching and meditation are to empower the student apprentice to not only physically heal any vision issues such as nearsightedness and farsightedness, but to also open to perceive more clearly the hidden world of revelation and intuition.

Week Four: Purifying and Ascending — 2 Hour Session Via Zoom

Saturday, July 20th, 2019 11:00am Pacific / 12:00pm Mountain / 1:00pm Central / 2:00pm Eastern / 6:00pm GMT

Gate 7 — Purity of the Buddha: Selfless Release of Hurt and Pain

This is the empowerment to help you clear away all that is not truth and release the illusion of suffering. It is the darkness we carry within that blocks the light.

As we become clearer and more transparent, life will also become more effortless and freedom filled. This meditation helps prepare you for the next step in your journey of Ascension.

Gate 8 — Ascension: Raise Vibration to Effortless Being

This is the key meditation in these teachings to take you to the next level of enlightenment so that you may now go further than ever before.

During this mediation you will enter the vortex of joy and receive the touchstone of bliss eternal.
Value: $99
5 MP3s
Total Runtime: 41 Minutes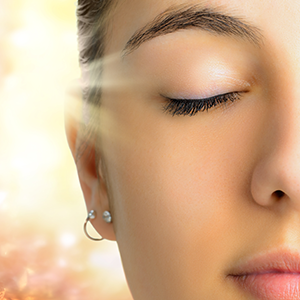 Use these meditation sessions to help you to open up to the divine through your own inner self and go beyond your personal limits and mindsets.
These meditations can help you:
Release old contracts and attachments
Create a place of unconditional love, support and protection from within
Feel safe and protected from unseen forces or foes
Bring a state of abundance to your life in its many manifestations
Ask for help from your own guides and angels

Intro to the "I AM" Meditations — Outlines the how to use and engage your higher self — creating a real and tangible connection to the Divine
The "I AM" Sovereign Meditation — Releases all of the old contracts and threads binding you back through all time and space
The "I AM" Protection Meditation — Learn to feel safer. Gathering up Divine Protection for self and others. Gather up your courage and engage the Archangels in a direct dialog for safety and protection from unseen forces and foes
The "I AM" Abundance Meditation — Bringing a state of Abundance to one's life in all of its many manifestations. Beyond having income or a banking account is the sense of true abundance — that state which comes from within our own mind, body and spirit — that which we bring to the world to share, with others
The "I AM" Protection, Short Version Meditation — When you need a sense of empowerment now — for anytime and anyplace when minutes count. Learn this simple meditation which can be spoken almost anywhere! In a plane, at a stoplight, or even in a slow elevator! Anywhere and anytime you feel the need to ask for help from your own guides and angels
Package A
Discount: 75% Off
Total Value: $598
You Wealth Special Offer: $147
Sold Out
30-Day money back guarantee**
No refunds after June 22nd, 2019
Includes everything in Package A, PLUS:
Value: $249
Via Phone or Skype
** Limited-Time Special — Only 50 Spaces Available **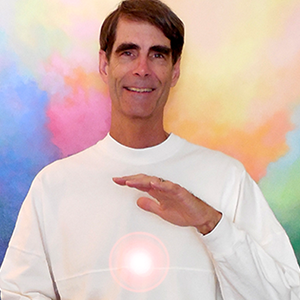 An Hour with a Master is a live, full hour session of insight and distance healing with Justin Elledge Medical Intuitive, The Human MRI.
In your session with Justin, in addition to health issues and challenges, he may help you create a meditation all your own! Release specific issues that you are dealing with on many levels.
This may be helpful in areas such as abundance, loss, forgotten dreams, and even entities or trapped energies held in time or space. He asks that you Be Open and be ready for change and even possibly receive a miracle! You know in your heart, you deserve one!
Note: Sessions must be scheduled by the end of 2019.
Package B
Discount: 71% Off
Total Value: $847
You Wealth Special Offer: $247
Sold Out
30-Day money back guarantee**
No refunds after June 22nd, 2019, or personal session is complete
---
Special Added Bonus Expires Sunday at Midnight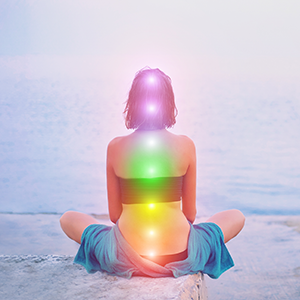 Align and Enliven your own Sacred Heart chakra with the rest of your Energy Meridians. This Enlivened and guided meditation, along with the blessings of Justin Elledge's Spiritual Masters, will bring about a new, deep and profound connection AND clearing for the Mind, Body and Spirit.
Engage with him as he brings in the Light of the Buddha and the Clarity of the Archangels for you to receive and gain Grace.
Raise your vibration and heal the long-forgotten threads of the soul, lost through the many incarnations in time and space — not to be missed.
About Justin Elledge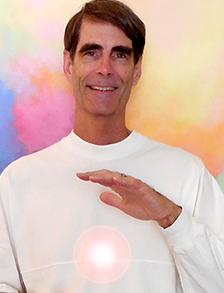 After many years of personal health challenges such as migraines in 1971, and later, chronic fatigue, Justin Elledge sought out a life of meditation and healing. In 1989 while taking a class in massage therapy his gift of healing for others began to manifest as he worked on those in need. Many clients felt a sense of deep calm and serenity within minutes as he worked on them. In 1992, he turned to the field of vocational nursing for more than 5 years, to explore a shift in consciousness toward the healing arts.
In 2005, his true abilities of Medical Intuition came about as if by a miracle. During "A Course in Miracles" retreat in Julian California he attended over the weekend of Easter in 2005 became a personal time of life, death and resurrection. While there, Justin performed energy work on a friend, Ananda, to help relieve some pain in Ananda's upper body.
As Justin knelt down on the floor over Ananda, Justin raised his hands to send healing energy into his friend and an image of a broken rib appeared to Justin. Pulling back from Ananda, Justin then asked, "Please show me where the pain is". Ananda then indicated his right side by moving his right hand over his rib cage. Justin then said with complete certainty, "You my friend have a broken rib". 3 days later, X-rays of Ananda's right-side rib cage confirmed the break. And with that, whether sitting with someone in the same room, or halfway around the world, Justin's gift of being able to see what was causing a health challenge intuitively, earned him the title of "The Human MRI".
*DISCLAIMER: The information on this site is not intended or implied to be a substitute for professional medical advice, diagnosis or treatment. Financial or life results vary with each individual and we cannot guarantee that you will experience results similar to the testimonials presented on any of our pages or any results at all. These products are not intended to diagnose, treat, cure or prevent any disease. Testimonials are true and correct, and we will verify them upon request and also provide statements of expected typical results (email: [email protected]); however, these statements or examples should not be viewed as promises or guarantees of results. Any statements have not been evaluated by the Food and Drug Administration. Results are affected by a number of factors over which we have no control. Please see extended disclaimer at bottom of this page.
IMPORTANT MEDICAL DISCLAIMER: The information on this site is NOT INTENDED or IMPLIED to be a substitute for professional medical advice, diagnosis or treatment. All content, including text, graphics, images and information, contained on or available through this web site is for general information purposes only. Please see a medical professional if you need help with depression, illness, or have any concerns whatsoever. WE DO NOT OFFER MEDICAL ADVICE, COURSE OF TREATMENT, DIAGNOSIS OR ANY OTHER OPINION on your conditions or treatment options. SERVICES OR PRODUCTS THAT YOU OBTAIN THROUGH THIS WEB SITE are for information purposes only and not offered as medical or psychological advice, guidance or treatment. Results shared are not typical. You may or may not experience anything from our sessions, the services provided by teachers, speakers and guests. Please consult a medical professional if you are experiencing illness, depression, anxiety, mood swings or any concerns whatsoever. These statements have not been evaluated by the Food and Drug Administration. These products are not intended to diagnose, treat, cure or prevent any disease.
AFFILIATE COMPENSATION NOTICE: You should assume that the You Wealth Revolution has an affiliate relationship and/or another material connection to the providers of goods and services mentioned on this page and may be compensated when you purchase from a provider. You should always perform due diligence before buying goods or services from anyone via the Internet or offline.
**REFUND POLICY: You Wealth Revolution appreciates and values all our listeners and speakers. As a show of our appreciation, we are happy to offer a 30-day, no questions asked Money Back Guarantee to our valued customers to better help them discover if a product will work for them. In the case of Justin Elledge's package, a refund is available within 30 days of purchase, or before your private session has occurred or until 11:00 am PT June 21, 2019 (whichever comes first), which is 24 hours before the first live call. However, as a way to help show our speakers how much we treasure their knowledge and hard work, a refund can only be offered on one package per customer in a 90-day period. Multiple refunds requested by the same customer within 90 days will not be accepted. Should we notice a pattern of excessive purchases and returns, we reserve the right to remove such person(s) from our mailing list, block future purchases, and/or deny future refunds. Should the speaker's offer involve a personal session, the guarantee will be voided in the event that the session has been used. Additionally, all requests for refunds should be submitted within the 30-day guarantee period. In the case of Justin Elledge's package, all requests for refunds must be submitted within his 30-day guarantee period, or before your private session has occurred or until 11:00 am PT June 21, 2019 (whichever comes first). We appreciate and thank all our listeners for understanding and respecting this guarantee.
**SURVEY OF YOU WEALTH LISTENER RESPONDENTS: In a survey conducted in August of 2013 listener respondents were asked specifically "Has the You Wealth Revolution Event Helped You Have a Better Life?". Out of 1164 total respondents, 1097 people answered "Yes". Only 67 respondents answered "No". A total of 94.24% percent of respondents said this event helped them have a better life. A copy of this survey and our results can be emailed upon request by emailing [email protected].