Welcome to Judy Cali's Special Offer Page

IMPORTANT:
NO TIME LIMITS

Private

Energy Session

w/ Judy Cali


(Limited Spaces Available — Grab Yours Now!)
Ready to Call in Mary Magdalene, Buddha, Krishna and Others? They're Waiting to Guide Your Sacred Journey!
How Would It Feel to Let Go of Human Fears and Shape Your Thoughts with Laughter, Light, and Love?
Receive Personal Messages That Help You Clear Old Blocks and Embrace Your FULL Beingness!
With Judy's special offer you will:
Gain insight and assistance with your spiritual growth
Navigate through old energy patterns and life obstacles
Receive messages and revelations from your guides
Experience deep shifts and healing
Step into the Moldavite Crystal Portal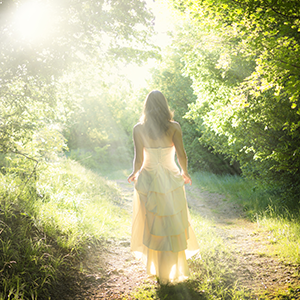 All her life Judy Cali had a passion to understand heaven and spiritual wisdom and share it with everyone. She believes all is encoded within our hearts at birth, and our job is to wake up, remember who we are as one family, and that we are everything.
Judy absolutely loves sharing her gifts and talents of her Sacred Heart with others through teaching, guest speaking, and doing personal intuitive readings, healing and channeling work with people all over the world.
Led by Lady Liberty, you will be taken into a world, and between Worlds, where you can let go of human fears to create and shape with your ideas, thoughts, laughter and love.
Judy downloads, activates and initiates the Moldavite and Herkimer Diamond energy into your Sacred Heart in this special offer in whatever way honors you personally and channels a message just for the You Wealth community from Lady Liberty.
Divinely Guided Support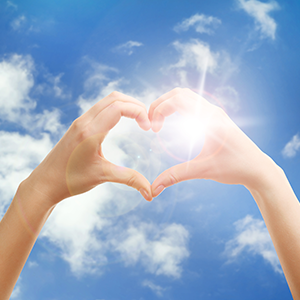 In this special offer, Judy provides you with divinely guided the information in the form of prayer that you can use in your daily practice, and personal guidance in the form of a private, in-depth session.
Judy can channel messages for you and assist you in clearing old beliefs of long ago or past lives, allowing you to step into your full-beingness in this lifetime.
Don't Miss This Wonderful Opportunity to Bring Any Questions That You Might Have About Any Area of Your Life to Be Answered and Resolved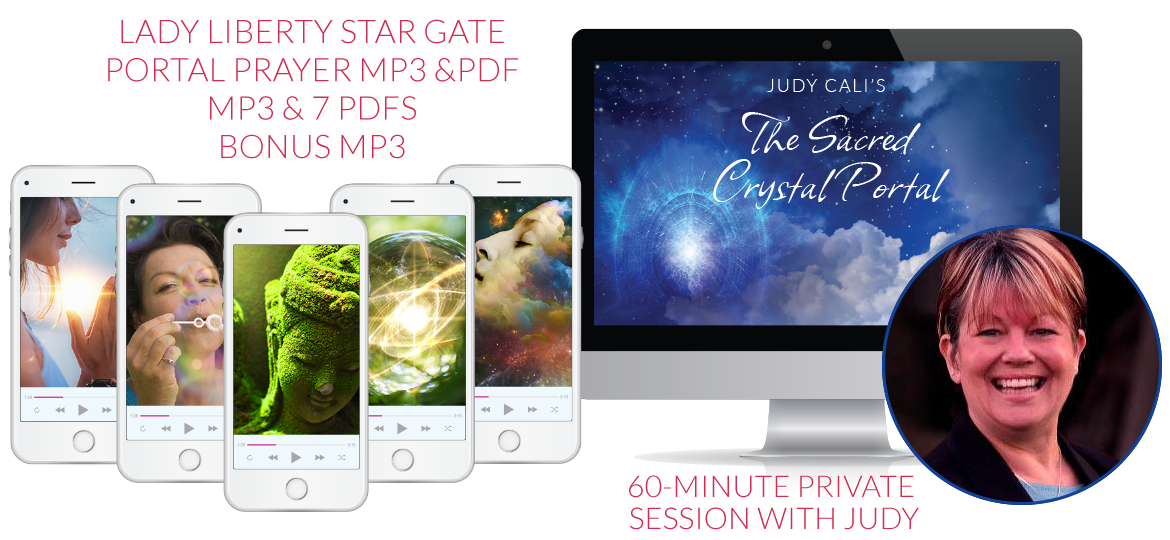 Value: $100
MP3 & PDF
Runtime: 35 Minutes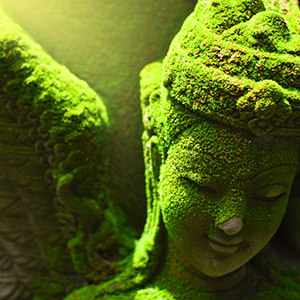 Judy Cali is honored to share the Lady Liberty Star Gate Portal Prayer with the You Wealth Community. Created exclusively for the You Wealth, Judy has energetically called in the I AM Presence for those that will listen to this prayer.
Listen as Lady Liberty takes you into your New Moldavite Crystal Portal.
Journey into a World between Worlds where you can let go of human fears.
Create and shape with your ideas, thoughts, laughter and love, your Life in any way you so choose thru dimensional flux and fluid travel to experience what has been hidden from you until now.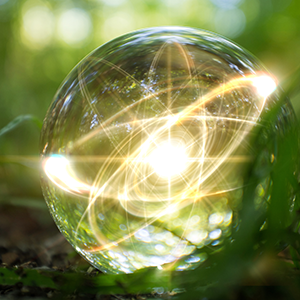 With Moldavite as a talisman, Lady Liberty connects you to your Ascended Master Self and as an Angel of Light, healing you and the Earth.
See yourself shapeshifting into ALL forms of who we are that honors us in this Life. Take a minute and breathe as one, by one- you see every form of you. You realize you are amazing.
Put your arms around yourself and give yourself the biggest HUG knowing that you are a GREAT LIBERTY AMBASSADOR with every breath in unison with the Earth and Omniverse.
You are now Home in your Sacred Heart, open to all being provided easily and effortlessly thru Grace in the Most Benevolent Way or Something Even Better.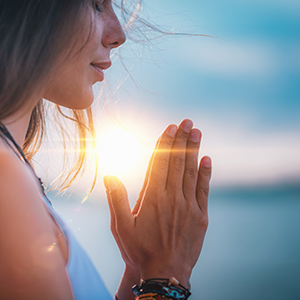 Judy has included seven prayers to include as part of your daily spiritual practice. Prayers for cleansing and clearing, prosperity, peace, and animals are included in this loving, heart-centered assortment.

K.I.S.S. (Keep It Simple Sweetie) Prayer

Prayer is a very personal experience we each embrace differently. You will be choosing to Live Your Life with a K.I.S.S., Keep it Simple Sweetie, with every Thought, Word & Deed.

Golden Crystalline Prayer

Judy calls in all The Angels, Ascended Masters, Council of Sages, Council of One, Star Brothers and Sisters, Great White Brotherhood and Great White Sisterhood, each Kingdom, Animal, Plant, Ocean, Celestial, Mineral, all of your Omniversal Family and Realms of all Frequencies of Love and Light including your I AM Presence to share your Soul essence with each of us Individually and Collectively as One Spiritual Family in Divine Oneness.

Golden Rainbow Prayer

As you receive my Golden Rainbow into your Sacred Heart, I know Creator will guide all those I am here to touch and be touched by, with the Spiritual Integrity of Who I Am, easily, effortlessly and through Divine Grace.

Cleansing and Clearing Prayer

Feel the warmth of love expanding as the ball of light expands until your whole body is standing in a Golden Glow of Love. Call in your I AM PRESENCE to join you in your heart. Feel your heart keep expanding and feeling full of Love.

Golden Prosperity Prayer

Breathe into your Golden Sacred Heart Light and feel the warmth of it continue to expand until your whole body is standing in your Golden Glow of Love. Feel your connection to your Golden Divinity. Then Call in your I AM PRESENCE to merge with your Golden Sacred Heart Light. Now feel your Self expanding into Oneness.

Prayer for Animals

Call in Yvonne, the Angel of Animals, St. Francis, the Patron Saint of Animals and the Animal Guides and Angels, all of my I AM PRESENCE to come forth NOW. Ask Yvonne and St. Francis to hold this precious Animal or Animals in their Sacred Heart for as long as needed.

Let There Be Peace on Earth Prayer

Let There Be PEACE on Earth, and Let It Begin with ME. Let There Be PEACE on Earth, The PEACE That Is In ME, With Spirit As CREATOR, Oneness All Are WE. Let Me Live with All Beings in Perfect Harmony.
Value: $50
MP3
Runtime: 11 Minutes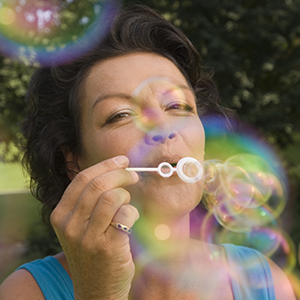 As Judy guides you into your heart center, feel the beauty of your own Light. During this beautiful channeled journey, recognize your inner child, as young as possible, and pick the child up and hold you next to your heart. Feel how much love you have for you as your younger Self, and let your love envelop all of you. Bring all your child sense of the magical and mystical as you increase your sense of wonder and delight and open up to your creativity and imagination.
You are now Home in our Sacred Heart of One.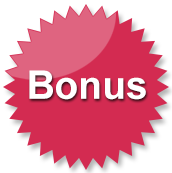 I AM Alive, Alert, Awake and Enthusiastic — I AM Fantastic
Value: $50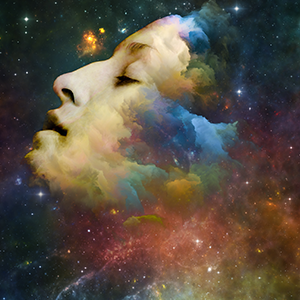 Are you fantastic? Do you celebrate YOU? Judy shares this joyful song and talk about the importance of self-nurturing and being kind to yourself.
You must stop and take a moment to be your own best friend. You need to treat YOU. You are an original creation of divinity and you have a special gift in your heart to share that nobody else can share, called your heart song. This song is based on the vibration of self-love that you carry in your heart.
The degree you love yourself is the only degree you can love another.
Package A
Discount: 71% Off
Total Value: $270
You Wealth Special Offer: $77
Add to Cart
30-Day money back guarantee**
Includes everything in Package A, PLUS:

Value: $260
Via Phone or Skype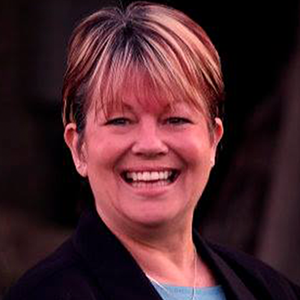 A session with Judy begins with a prayer to call in your angels, guides, family and friends in Spirit, or Ascended Masters such as Jesus, Mary Magdalene, Mother Mary, Quan Yin, Buddha, Maitreya, St. Germain, Afra, Babji, Chief Joseph, Yogananda, Archangel Michael, Star Brothers and Sisters, Krishna, Golden Rainbow Dolphins or your Totem Animals, all of your I AM.
As Judy shares PERSONAL MESSAGES FOR YOU, healing begins in your heart. By feeling how cherished and loved you are, old energy patterns and blocks are cleared.
Your session will help you understand your life's purpose, the sacred journey you are creating, and remember who you are. Divine Source is the healer and Judy is an instrument of love and light.
Judy is Divinely guided to know the information to share and which Healing Methods are best for you.
Judy's sessions are thorough and generous. She is sure to bring you to completion during this extraordinary experience. Smile knowing you are Home in your Sacred Heart.
Package B
Discount: 63% Off
Total Value: $530
You Wealth Special Offer: $197
Add to Cart
30-Day money back guarantee**
No refunds after private session is completed
Need a Payment Plan?
Second payment due in 21 days
---
Special Added Bonus Expires Sunday at Midnight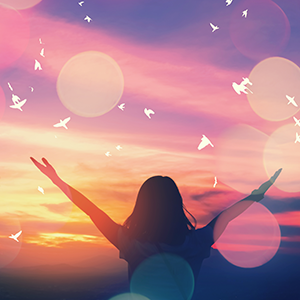 Get your playful heart ready to giggle, play and enjoy! In this beautiful, channeled prayer, Judy takes you on a joy-filled adventure with the Golden Dolphins.
Envision the most beautiful of oceans. Look around 360° as you are surrounded by the Golden Dolphins and you connect with their playful energy. As the dolphins swim and swirl, creating spirals in the water, you are reminded that you are a golden spiral of a light portal. You feel the rush of energy as you create your own playful spirals.
The dolphins are symbolic for playful joy and are and here to remind us all that we are Divine beings of joy. Enjoy the adventure!
About Judy Cali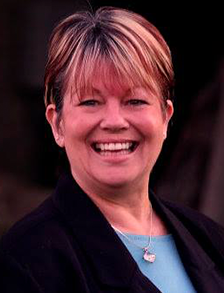 Judy Cali is an Intuitive Channel and works with Archangels, Ascended Masters, Mother Mary, Christ Consciousness and many others. All information is offered to you from the Sacred Heart of Love, in Grace, with Ease and Blessings.
All her life she has had a passion to understand heaven and spiritual wisdom, and to share it with everyone. To date she has had 4 near death experiences. She believes all is encoded within our hearts at birth, and our job is to wake up, remember who we are as one family, and that we are everything. Lemurian High Priest of Telos, Adama of Inner Earth, asked Judy to come to Mount Shasta to help form a community called Heart to Heart. Judy and her beloved dog, Karma, honored the call of the mountain and their Lemurian family and moved to Mount Shasta in July 2009.
Judy Cali has been doing Intuitive Healing work with The Ascended Masters & Angels since 3 yrs. old. She was asked by, Hilarion, the Ascended Master of Healing of The Emerald Ray, to go public with her gifts, 12 years ago. Honoring his request, her Clarion Call, working with people all over The World has been a JOY! Intuitively, through her Sacred Heart and I AM Presence, she receives a whole picture of you by seeing, hearing, feeling and knowing about your Soul.
Her readings bring forth what is most important for you to know at this time in your life. Your Guardian Angels, Guides, Family in Spirit and past life details most relevant to this life, is what may come forth. All information is offered to you from the Sacred Heart of Love, in Grace, with Ease and Blessings.
Judy is a Crystal Reiki Master, Spiritual Minister, Teacher, Life Coach and Workshop Leader. In 2005 she channeled Mikos, Lemurian Telosian of Inner Earth for The Wesak Festival in New York City. Also, she was hired by NBC, as a Psychic, for a documentary on Atlantis and The Bermuda Triangle, still shown today on The Sci-Fi Channel.
*DISCLAIMER: The information on this site is not intended or implied to be a substitute for professional medical advice, diagnosis or treatment. Financial or life results vary with each individual and we cannot guarantee that you will experience results similar to the testimonials presented on any of our pages or any results at all. These products are not intended to diagnose, treat, cure or prevent any disease. Testimonials are true and correct, and we will verify them upon request and also provide statements of expected typical results (email: [email protected]); however, these statements or examples should not be viewed as promises or guarantees of results. Any statements have not been evaluated by the Food and Drug Administration. Results are affected by a number of factors over which we have no control. Please see extended disclaimer at bottom of this page.
IMPORTANT MEDICAL DISCLAIMER: The information on this site is NOT INTENDED or IMPLIED to be a substitute for professional medical advice, diagnosis or treatment. All content, including text, graphics, images and information, contained on or available through this web site is for general information purposes only. Please see a medical professional if you need help with depression, illness, or have any concerns whatsoever. WE DO NOT OFFER MEDICAL ADVICE, COURSE OF TREATMENT, DIAGNOSIS OR ANY OTHER OPINION on your conditions or treatment options. SERVICES OR PRODUCTS THAT YOU OBTAIN THROUGH THIS WEB SITE are for information purposes only and not offered as medical or psychological advice, guidance or treatment. Results shared are not typical. You may or may not experience anything from our sessions, the services provided by teachers, speakers and guests. Please consult a medical professional if you are experiencing illness, depression, anxiety, mood swings or any concerns whatsoever. These statements have not been evaluated by the Food and Drug Administration. These products are not intended to diagnose, treat, cure or prevent any disease.
AFFILIATE COMPENSATION NOTICE: You should assume that the You Wealth Revolution has an affiliate relationship and/or another material connection to the providers of goods and services mentioned on this page and may be compensated when you purchase from a provider. You should always perform due diligence before buying goods or services from anyone via the Internet or offline.
REFUND POLICY: You Wealth Revolution appreciates and values all our listeners and speakers. As a show of our appreciation, we are happy to offer a 30-day Money Back Guarantee to our valued customers to better help them discover if a product will work for them. However, as a way to help show our speakers how much we treasure their knowledge and hard work, a refund can only be offered on one package per customer in a 90-day period. Multiple refunds requested by the same customer within 90 days will not be accepted. Should we notice a pattern of excessive purchases and returns, we reserve the right to remove such person(s) from our mailing list, block future purchases, and/or deny future refunds. Should the speaker's offer involve a personal session, the guarantee will be voided in the event that the session has been used. Should the speaker's offer include digital content, the guarantee will be voided and no refund granted if more than 30% of tracks have been downloaded. We rely on your integrity as a You Wealth listener to honor each speaker's digital assets. Additionally, all requests for refunds should be submitted within the 30-day guarantee period. We appreciate and thank all our listeners for understanding and respecting this guarantee.
**SURVEY OF YOU WEALTH LISTENER RESPONDENTS: In a survey conducted in August of 2013 listener respondents were asked specifically "Has the You Wealth Revolution Event Helped You Have a Better Life?". Out of 1164 total respondents, 1097 people answered "Yes". Only 67 respondents answered "No". A total of 94.24% percent of respondents said this event helped them have a better life. A copy of this survey and our results can be emailed upon request by emailing [email protected].