Welcome to Jeff Gignac's Special Offer Page

Get Ready to Raise Your Vibration and Ability to Manifest Your Wishes and Goals INSTANTLY!
Discover the Space Where Science Meets Angelic Guidance!
Learn the Secrets to Commanding These Levels of Consciousness in MINUTES… and Re-Structure Your Energetic Anatomy for Healing and Cell Rejuvenation
In this incredible offer from Jeffrey Gignac, you will discover tools to help you:
Download Virtually Any Healing Frequency to Support Your Health and Vitality
Easily Connect with Your Angels for Enhanced Clarity, Direction, and General Assistance
Fix the One Manifestation Mistake That Can't Be Ignored
Avoid the Chaotic Consequences of Brute-Force Manifestation
Learn a New Manifestation Protocol Working with Your Chakras
Benefit from the "Gift" that Was Passed On from Generations of Spiritual Healers to Multiply Your Life-force Energy for Peace, Prosperity, Happiness, and Health
Improve Your Happiness, Health and Prosperity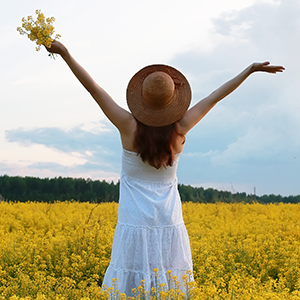 With exciting new discoveries and his own direct experiences of higher states of consciousness to share, Jeffrey Gignac assists you in taking your journey of self-healing and rejuvenation to the next level!
Learn how rewiring your brain can not only be instrumental in improving your happiness, health, and prosperity, but how you can advance your consciousness to higher, guru-like states, so that you can access guidance from higher realms to more easily and perfectly manifest and activate more of your soul wisdom and purpose.
Become More Calm, Relaxed and Able to Handle What Life Hands You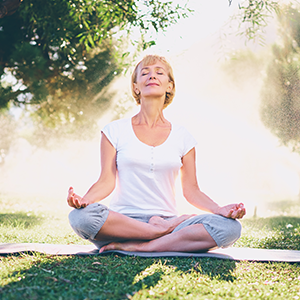 When we respond appropriately to what life hands us, we are in the best possible position to solve problems, navigate through chaos, and create our highest good in harmony with the "big picture" that is our life and purpose. If we can do this day by day, we put ourselves in the best possible position to influence what life will hand us in the future.
We allow our intuition, our creative genius, and the guidance that comes from our god-selves to grow and flourish. We begin living with love and purpose. We can do this by entraining, strengthening, and empowering our brain.
Have the Abundance and Happiness in Life That You Deserve with Passive Brain Fitness®
It is only when we learn to appropriately and thoughtfully respond to life with clarity, wisdom and love will we unlock the power and divinity of our god-selves.
More and more, as we learn to create out of love for humanity so will our ability to manifest without limitations be revealed.

Value: $395
12 Videos
Total Runtime: 84 Minutes
One Hour of Meditation in 7 Minutes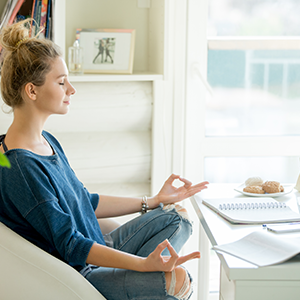 Meditation in Minutes may be one of most ambitious programs EVER created because Jeffrey Gignac wanted to do something that has never been done before — Make receiving the benefits of "Master Level" meditation EASY.
Meditation in Minutes is not a "one-size fits all" cookie-cutter program. It's easily customizable to you and your life so that it is easy to do.
The requirements are 7 minutes per day, 3 to 5 days per week. You can do more if you want but it's not required. And even these "requirements" can be adjusted based on your needs.
There are 12 levels in this program, with each level building on the next. Each level comes with a very special 7-minute video meditation that passively installs the knowledge and ability to gracefully access 12 Profound States of Consciousness.

Level 1: Super Learning Alpha. Mind-body integration.
Level 2: "In the Zone" Alpha. Great for intuitive and creative thinking and solving problems.
Level 3: Creative Theta. Creativity for art, music and new inventions. Perfect for finding BIG ideas and new directions.
Level 4: Healing Theta. Self-healing, self-visualization.
Level 5: Energy Medicine Theta Part 1. This is the most prevalent state used by effective energy workers, healers and remote viewers.
Level 6: Energy Medicine Theta Part 2. This is the expanded range of Part 1.
Level 7: Inner Guidance Theta / Delta Combo. Associated with self-knowledge, inner guidance and wisdom.
Level 8: Self-Evolution Theta / Delta Combo.
Level 9: Shamanic / Zen Monk Delta. Wakeful dreaming, vivid imagery, deep healing, pain relief.
Level 10: Brain Healing Delta: Essential for improving memory and learning. Believed to activate subconscious problem-solving.
Level 11: One with The Universe Delta: Developing and enhancing receptive channels and receptive gifts.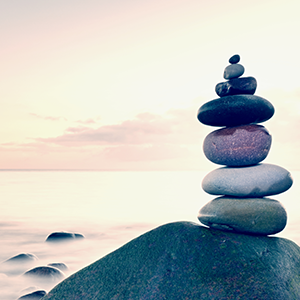 Every time you watch one of these videos, your ability to access each level improves until you can begin to command these states of consciousness without the assistance of the videos.
You'll learn a special Anchoring Technique that programs the frequencies and vibrational qualities of each level into your neurology. You'll also get a unique "Reinforcement Task" that you can do whenever you choose to lock in and strengthen your new abilities so that they stay with you for the rest of your life. These tasks are easy, fast, and fun!
Just load a Meditation in Minutes video session on your PC, Laptop, Tablet or Phone and press play. Once the video starts, simply watch the screen and listen to the sounds. As you watch and listen, the Passive Brain Fitness® technology goes to work by passively teaching your brain how to reach "master-level" states of consciousness.
During each of the 7-minute levels, you'll receive light and sound frequencies that will gently guide you into ever deeper, blissful meditation. Each subsequent level passively teaches your brain how to reach deeper and more profound states that you can access on your own.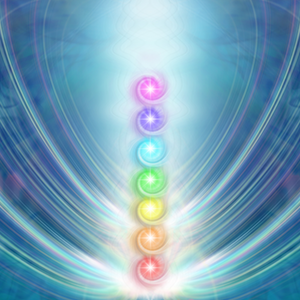 After a near death-experience in 2015, Jeffrey awoke with the "Divine Order of Manifestation" blueprint that details the single most powerful manifestation secret ever revealed and new frequencies that unlock this power.
In 2019, new and upgraded frequencies have been downloaded, and Jeffrey is going to share them with you in his new program, Chakra Manifestation — Guru!
Incorporated within these two series is Jeffrey's powerful Passive Brain Fitness® Technology to quickly tune your mind and energy system to the "Divine Neutral State" — the best place to manifest from!
With the Chakra Manifestation — The Divine Order of Manifestation program and course, you will:
Learn how to use your Chakras to infuse that which you desire with all 7 levels of creating energy.
Learn how to move your desires through your energy system from the spiritual realm (energy) to the physical realm (matter).
Receive 7 Passive Brain Fitness Videos designed to open, clear, and balance your chakras in just 10 minutes.
With the Chakra Manifestation — Guru program, you will receive:
21 chakra session videos tuned to each individual Chakra. You get the standard versions and the advanced versions and the all-new gentle versions. These new Chakra Manifestation videos are energetically charged at the highest level to help clear, balance, and protect your chakra system, so that you can manifest with ease and grace.
Value: $147
4 Videos & 13 MP3s
Total Runtime: 5 Hours, 20 Minutes
Raise Your Vibration and Ability to Manifest Your Wishes, Dreams, and Goals Instantly!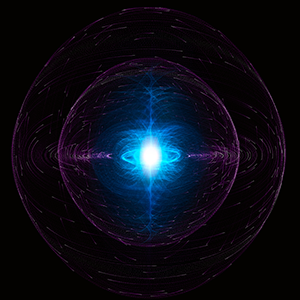 Discover the space where leading-edge science meets angelic guidance.
Clear the "Energetic Mud" that causes the flow of Happiness, Prosperity, Peace and Health to Stop, Pause, or Reverse!

Happiness Essentials

Happiness Essentials gives you a high dose of Alpha brainwave frequencies that may have a major impact on your mental performance and on your mood.

Alpha frequencies are highly regarded as "Feel Good" and "Super Learning" Frequencies because they encourage production of serotonin and of other feel good brain chemicals that stop stress.

Alpha frequencies are also believed to significantly aid in learning, memory and test taking.

Happiness Essentials also gives you lots of supporting Beta. This is very important because Beta brainwaves help improve focus and concentration and may help to reduce fatigue.

Prosperity and Abundance Essentials

Your brain's ability to create and problem solve is directly tied to your ability to create and maintain lifelong prosperity and abundance. Prosperity and Abundance Essentials gives you a BIG dose of Theta Brainwave Frequencies that help stimulate the creative process.

Theta frequencies are known to have a positive impact on creativity and unconscious problem solving as well as transformational help for negative beliefs.

You'll also get lots of supporting Alpha as well to help balance your creative process with your happiness.

Peace and Harmony Essentials

Peace and Harmony Essentials gives you the full spectrum of Delta frequencies which are ideal for creating a deep sense of inner peace and wellbeing.

Delta frequencies are also well known for helping people to release emotional pain, negativity and trauma. Long-term use of these frequencies can help you remain calm, cool and relaxed even in the most stressful situations.

Peace and Harmony Essentials can help inoculate against stress and negativity over time. Peace and Harmony Essentials is a very relaxing audio that often brings out a profound sense of calm in minutes.

Health and Vitality Essentials

Health and Vitality Essentials provide effective stimulation of Delta and Sub-delta brainwave frequencies that encourage deep relaxation, emotional and physical healing.

These audios are extremely powerful at bringing people down from high stress, high anxiety and/or irrational thinking patterns.

Health and Vitality Essentials can also be used as a powerful meditation session and a sleep inducer.
Package A
Discount: 85% Off
Total Value: $1,011
You Wealth Special Offer: $147
Sold Out
30-Day money back guarantee**
Includes everything in Package A, PLUS:

Value: $20,000
Life Mastery Complete — Library Access to 38 Products, 4 Premium Courses, and New Monthly Releases!
Think Faster, Feel Better, Live Happier!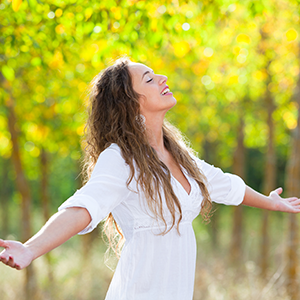 Take advantage of this You Wealth Revolution Exclusive! This offer will never be made again. This is the farewell tour for the most comprehensive self-care toolbox on the planet!
This offer is for you if want more from your life! If you want to be more productive, creative and efficient; and if you want to tap into your inner genius and push it to all new heights, this could possibly be the best investment in yourself you ever make.
In just a short time working with the scientifically-proven Passive Brain Fitness® Technology, you, too, can experience incredible shifts on all levels of your being that will be evident as you go about your life with a renewed ability to respond and manifest in joy, balance, health, prosperity, and ease.
Your Lifetime "All-Access" Master account comes pre-loaded with everything below PLUS instant access to all future new releases.

Passive Brain Fitness Membership
Passive Brain Fitness Archives
Passive Brain Fitness Random Sessions (Over 60 Releases)
Life Response Frequencies (Updated Version)
Life Response Frequencies Hypnosis Sessions
Chakra Manifestation
Chakra Manifestation — The Next Level
Chakra Healing
Chakra Healing Version 2 — The Expanded Set
Manifesting Prosperity and Abundance
4 Elite Passive Brain Fitness Packages
NeuroShift Awareness Training (12 Levels)
NeuroShift Focus Training (12 levels)
7 Deep Connections
The 7 Minute Reset
Accelerating Weight Loss
One + One Step Weight Loss System
12 Dedicated Video Streaming Sections
10 Dedicated Audio Streaming Sections
Meditation in Minutes — The Master Package
Smarter in 7 Minutes Monthly
All language Is Hypnosis
Momentum Factory
Goal Factory
10 Minute Turn-Around V4
10 Minute Turn-Around V1, V2 and V3
Think and Be Rich
Financial Clearing
Activating Success
Clear Blocks to Prosperity and Abundance
Relaxing Solutions
Vital Sleep Essentials
Sleep Genetics Abundance Package
Deep Conscious Awakening + 2 New Levels
Inner Genius
Inner Genius Platinum
Unblock Your Brain
And new releases are being added on a regular basis!
Package B
Discount: 99% Off
Total Value: $20,000
You Wealth Special Offer: $247
Sold Out
30-Day money back guarantee**
---
Special Added Bonus Expires Sunday at Midnight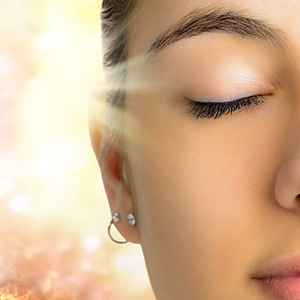 Your brain's ability to create and problem solve is directly tied to your ability to create and maintain lifelong prosperity and abundance. Prosperity and Abundance Essentials gives you a BIG dose of Theta Brainwave Frequencies that help stimulate the creative process. Clear the energy blocks that cause the flow of prosperity to stop, pause or reverse.
About Jeff Gignac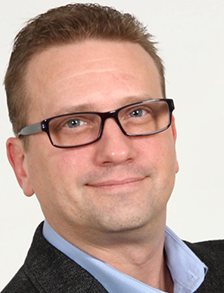 Jeffrey Gignac was one of the youngest people in North America to be certified as a practitioner of Neuro-Linguistic Programming at the age of 15. He studied psychology and at the University of Windsor for 4 years before becoming is a clinical hypnotherapist and licensed Master Practitioner of Neuro-Linguistic Programming, and a World-Renowned expert in brainwave entrainment and brainwave stimulation.
Jeff is a published author, writing his first book in 1999 with his most recent contribution "The Secret Skill" appearing in "Adventures in Manifesting" Success and Spirituality.
People from all over the world and from every walk of life (including self-help gurus like John Assaraf and corporate billionaires) have been tapping Jeffrey's brilliance for decades due to his science-based approach for rewiring the brain.
He's been on multiple TV and Radio shows and featured at TEDx and now he has taken his frequency-based technology to the next level.
Jeffrey now has the only frequency-based technology in the world that can deliver frequency-based technology directly over three unique physical pathways. No one has ever been able to do this until now. It's a remarkable discovery that can change your life.
*DISCLAIMER: The information on this site is not intended or implied to be a substitute for professional medical advice, diagnosis or treatment. Financial or life results vary with each individual and we cannot guarantee that you will experience results similar to the testimonials presented on any of our pages or any results at all. These products are not intended to diagnose, treat, cure or prevent any disease. Testimonials are true and correct, and we will verify them upon request and also provide statements of expected typical results (email: [email protected]); however, these statements or examples should not be viewed as promises or guarantees of results. Any statements have not been evaluated by the Food and Drug Administration. Results are affected by a number of factors over which we have no control. Please see extended disclaimer at bottom of this page.
IMPORTANT MEDICAL DISCLAIMER: The information on this site is NOT INTENDED or IMPLIED to be a substitute for professional medical advice, diagnosis or treatment. All content, including text, graphics, images and information, contained on or available through this web site is for general information purposes only. Please see a medical professional if you need help with depression, illness, or have any concerns whatsoever. WE DO NOT OFFER MEDICAL ADVICE, COURSE OF TREATMENT, DIAGNOSIS OR ANY OTHER OPINION on your conditions or treatment options. SERVICES OR PRODUCTS THAT YOU OBTAIN THROUGH THIS WEB SITE are for information purposes only and not offered as medical or psychological advice, guidance or treatment. Results shared are not typical. You may or may not experience anything from our sessions, the services provided by teachers, speakers and guests. Please consult a medical professional if you are experiencing illness, depression, anxiety, mood swings or any concerns whatsoever. These statements have not been evaluated by the Food and Drug Administration. These products are not intended to diagnose, treat, cure or prevent any disease.
AFFILIATE COMPENSATION NOTICE: You should assume that the You Wealth Revolution has an affiliate relationship and/or another material connection to the providers of goods and services mentioned on this page and may be compensated when you purchase from a provider. You should always perform due diligence before buying goods or services from anyone via the Internet or offline.
REFUND POLICY: You Wealth Revolution appreciates and values all our listeners and speakers. As a show of our appreciation, we are happy to offer a 30-day Money Back Guarantee to our valued customers to better help them discover if a product will work for them. However, as a way to help show our speakers how much we treasure their knowledge and hard work, a refund can only be offered on one package per customer in a 90-day period. Multiple refunds requested by the same customer within 90 days will not be accepted. Should we notice a pattern of excessive purchases and returns, we reserve the right to remove such person(s) from our mailing list, block future purchases, and/or deny future refunds. Should the speaker's offer involve a personal session, the guarantee will be voided in the event that the session has been used. Should the speaker's offer include digital content, the guarantee will be voided and no refund granted if more than 30% of tracks have been downloaded. We rely on your integrity as a You Wealth listener to honor each speaker's digital assets. Additionally, all requests for refunds should be submitted within the 30-day guarantee period. We appreciate and thank all our listeners for understanding and respecting this guarantee.
**SURVEY OF YOU WEALTH LISTENER RESPONDENTS: In a survey conducted in August of 2013 listener respondents were asked specifically "Has the You Wealth Revolution Event Helped You Have a Better Life?". Out of 1164 total respondents, 1097 people answered "Yes". Only 67 respondents answered "No". A total of 94.24% percent of respondents said this event helped them have a better life. A copy of this survey and our results can be emailed upon request by emailing [email protected].