Welcome to Janet Doerr's Special Offer Page

IMPORTANT: Reserve Your Private Energy Session w/ Janet Doerr

(Limited Spaces Available)
Need a Powerful Vibrational Reboot?
Uninstall Programs of Fear, Lack, and "Not Enough"
Clear Your Chronic Stress and Connect to Your Divine Sovereignty
Fire Up Your Light Body and Restore Your Joyous Self!
This powerful program from Medial Intuitive Janet Doerr will give you the upgraded tools and techniques to:
RESTORE and POWER UP your clear energy field using sacred geometrical forms.
RELEASE entities, energies, beliefs, implants, and other energetic interference, and KEEP your energy field, home, property, and bank accounts clear.
REVITALIZE your physical body by deleting programs which siphon your life force.
RELEASE traumas and dense energies from other timelines in seconds with your new crystalline fifth-dimensional light wand!
ENERGIZE your EMOTIONAL WELL-BEING and RECLAIM your JOY and SOVEREIGNTY.
RESTORE your CONFIDENCE to handle discordant energies if and as they arise.
RECONNECT with specific beings of light who will help you at a moment's notice.
REPLACE an emptiness or sense of longing with SACRED energies as we REINSTATE Divine Mother God in your heart space.
Clear the Energetic Noise and Manifest Greater Health and Joy!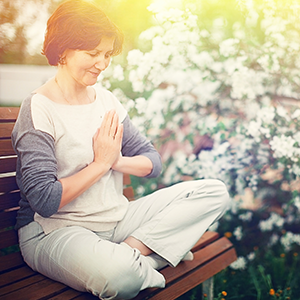 After working with over 1,000 clients seeking help for health concerns, Janet Doerr noticed some patterns. She found herself repeatedly addressing energetic situations that were creating so much noise in the energy fields of her clients that they were not able to manifest the vibrant health and joys of life they would love to experience.
Janet's work often involves clearing entities, energies, chords, attachments, oaths, and vows, and removing implants and programs which siphon a client's life force energy.
She also discovered that some of her sensitive clients felt that their empathic abilities were more of a curse than a blessing. Janet realized that without a toolkit of energy skills and awareness, many of her clients would continue to soak up the dense energies around them like a sponge.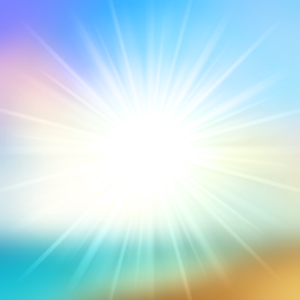 Thus, Janet set about working with Spirit to create this new program to teach the many energy tools she uses each day to support herself, her family, and her clients. She is excited to present this comprehensive offering to help you to feel more empowered and to keep your energy field clear and strong each day.
Empower yourself with a tool kit of energetic tools to address challenging energetic experiences quickly.
Release the underlying energies from other timelines in moments with your own crystalline light wand! Restore your confidence in your ability to handle discordant energies yourself, or by requesting the Divine and Galactic assistance which is available to you just for the asking!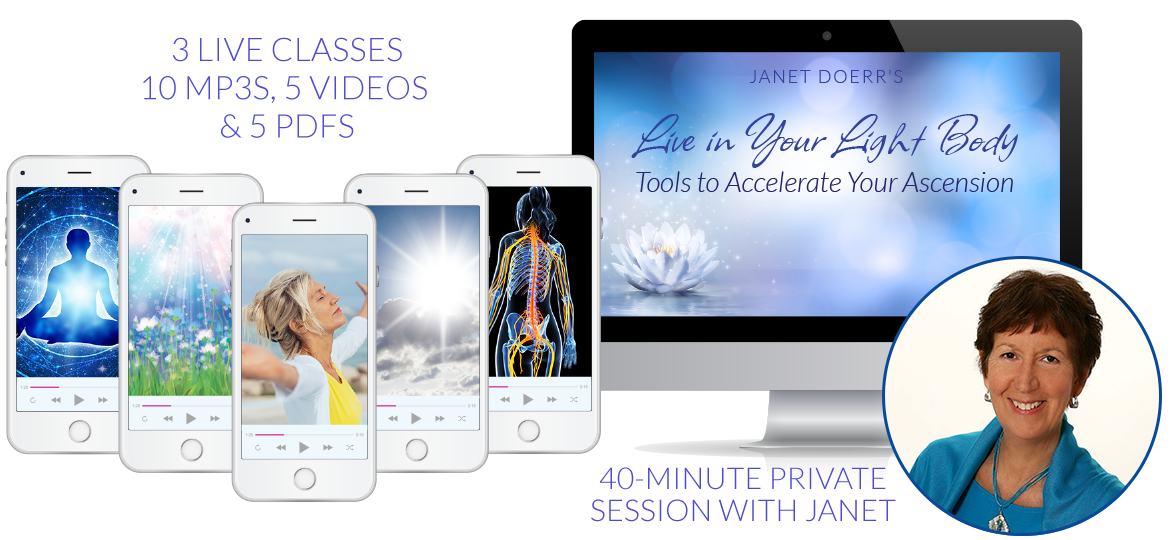 Value: $810
5 Videos, 5 MP3s & 5 PDFs
Total Runtime: 15 Hours, 41 Minutes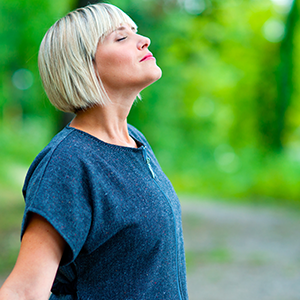 Come and EMPOWER YOURSELF with the energy tools, knowledge, awareness, and wisdom that medical intuitive and energy healer, Janet Doerr, uses every day for herself and her clients.
This comprehensive five-part, interactive audio-visual program of over 15-½ hours of instruction is being offered through You Wealth Revolution for the first time in recorded form! Following the presentation and energy exercise portion of each session, Janet takes callers and provides individual support.
All of this energetic assistance is now available to YOU as you listen to the recordings.

Session 1: Daily Practices

Part 1: Firing Up Your Light Body — Sacred Daily Practices

Learn the powerful, 15-minute energy process Janet uses to start each day. This practice includes tools taught in the mystery schools.

Learn and practice steps to:

Clear your field and raise your frequency.
Fill up with your Spirit.
Connect with beings in the higher realms.
Fill yourself with the highest frequencies of light available to you in the moment.
Prevent yourself from being an empathic sponge and absorbing the lower frequencies of others.

Part 2: Amplify Your Aura and Clear Fear

Janet leads an energetic process to release fear held in the body core, allowing the heart to expand. Janet fills holes and repairs rips and tears in your aura.

This masterclass also teaches you how to:

Work with sacred geometry to power up your energy column and clear your field.
Tune and balance your chakras in minutes.
Call in your I AM Presence and invite your Spirit to join you.
Ensure you are connecting your energy to the 5D crystalline light grid.
Request angelic assistance to clear your energy field.
Release any beliefs that your empathic abilities are a curse or a burden.
Transform your awareness of your God-given gifts into a state of mastery.

Session 2: Clearing Energetic Interference and Establishing your Sovereign Space and Energy Field

In this session you will be taught to clear entities, energies, implants, devices, and programs which may be siphoning your energy.

Learn how to:

Recognize energetic interference or the presence of entities or other people's energies in your field or home.
Call upon a number of divine beings of light for assistance.
Identify or notice an implant or device in your field or space.
Discern who you can call upon for assistance to remove energies from your field or space.
Release programs in your field that are siphoning your life force energy.
Identify and then declare null and void non-beneficial oaths, vows, beliefs, or contracts you have taken.
Work with two specific color rays of light to quickly clear and purify your energy field.
Identify gemstone allies to keep your field clear and protect from negativity.
Use prayers and decrees to clear your field, home, cars, and bank accounts and strengthen your sovereignty.

Session 3: Embodying Your Sovereignty — Lessons from a High Priestess

In this dynamic session, you will learn how to reclaim your power and step into your God/Goddess Self. Janet found that as her frequency and energetic power rose, she occasionally had experiences with dark forces that challenged her awareness and abilities.

As one grows in frequency and the ability to hold higher levels of light, one may come into contact with powerful beings and darker energies. Janet has had many of these experiences and will share her learning and the mastery that developed as a result. Despite using the skills taught in the prior class, these experiences called for even more!

You will receive advanced strategies for how to deal with such experiences, including how to use:

More advanced sacred geometry and additional, specific rays of light.
Temples of Light to create and surround yourself with a highly protected and sovereign space and frequency.
Worm holes and vortexes to skip to a higher dimension without the energetic interference.
Your energy of Divine Sovereignty in a more powerful way to stay out of fear or judgment.

Session 4: Reconnect with Mother God to Anchor the Divine Feminine in Form

Based on her observation that many of her clients' crown chakras are closed, Janet created this beautiful session to bring in the balanced awareness of the Divine/Source/Creator/God/Universal energy as including the trinity of Father God, Mother God, and the Holy Spirit.

You will be guided to release any heavy energies that discourage you from joyfully expanding your communion with your divine God/Goddess Self and sacred God/Creator/Source/Divine/Universal energy.

A closed crown chakra may arise if there is an aversion, block, or fear of connecting to Source/Creator/God. The root of this may be teachings and energies of ancestors, past lives, and current life religious teachings about who and what God is and how to connect with God. Perhaps you have felt in your heart that what you were taught isn't quite right, isn't the whole story, or you feel a sadness or disconnection from God/Creator/Divine energies. Some feel fearful of who or what they are connecting with and so close their crown chakras in self-protection.

In this experiential session, Janet will work with you to:

Uncover and release fears, oaths, vows, belief systems, and implants that control or limit your ability to connect fully with God/Divine/Creator/Universal energies.
Release fear and trauma energies from other timelines.
Release judgment from having used your energy in a way that created harm to anyone or anything in any other timeline or moment of now.
Re-establish and awaken within your heart the sacred flame of Father God, Mother God, and the Holy Spirit.

Session 5: Magic Light Wands, Light Portals, and Other High-Powered Energy Tools!

Our awareness of our energy system is expanding, and our ability to access more of our innate gifts and abilities is emerging. This session will help you to become even more aware of your energy field and give you tools and techniques to amplify your light body, so that you can hold and thus work with more light.

Janet leads a process to help you identify if you have closed down the back of your chakras and leads you to open them back up. Having the back of our chakras clear and open allows you to experience more synchronicity in your life and to enjoy receiving more magic and miracles!

Additionally, as we open and activate our twelve-dimensional, solar chakra system, we can now work with new rays of light, beyond the traditional ones that correspond to the seven-chakra system.

In this session, you will receive the Sacred Gift of two crystalline light wands and attunements that will allow you to work with each one. Your own magic light wands! The first wand will speed your release of old and dense energies, while the second one will help you rapidly clear your mental body of belief systems and thought patterns which no longer serve you.

You will also learn:

The properties of some of the color rays and the Divine Being(s) you may choose to work with for a given ray.
Some of the properties of one of the most brilliant and shimmering light rays and how to use that ray for clearing and as a portal to higher dimensional consciousness.
How to perceive the presence of non-beneficial portals, and to clear portals in your home or field.

Value: $58
MP3
Runtime: 8 Minutes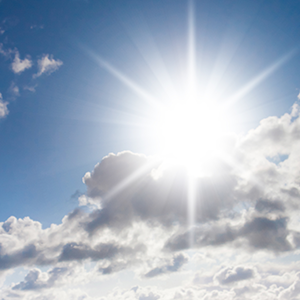 Start your day deeply grounded and fill your field with your I AM Presence. Janet works with Archangel Michael to clear your field of any energies which are not yours. Light up your energy column and connect with Source to keep divine love frequencies flowing into your field. Janet invokes Archangel Metatron and sacred geometry to open, tune, and harmonize your field.
This recording includes background frequencies from deep within a grove of old-growth Redwood trees. These ancient beings offer to act as guardians, protectors, and guides.
Value: $58
MP3
Runtime: 8 Minutes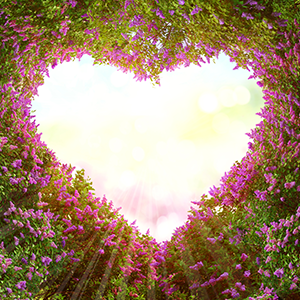 This is the perfect session to listen to after any energetic release. Fill yourself and your field back up with divine love with the support of Mother Mary, Mary Magdalene, and Quan Yin.
Working with the plant and elemental kingdoms, this recording brings through energies to envelop you and saturate your energy field with a divine embrace of love. Feel yourself resting back upon the wings of your Guardian Angel as you receive.
This MP3 contains the energies from deep within a grove of old-growth Redwood trees.
Value: $58
MP3
Runtime: 14 Minutes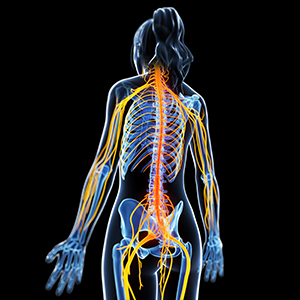 Janet brings in energies to soothe and strengthen your central nervous system. Relax and enjoy the cooling and calming energies as all nerve fibers receive an energetic upgrade.
The energies on this recording restore the coating on each nerve fiber (i.e., the myelin sheath) of the nervous system. The myelin sheath transmits light information throughout the body.
This MP3 can be listened to while sitting or lying down. It can be played with reduced volume and on loop to support the body at any time your nerves feel frayed and calming is desired.

Value: $58
MP3
Runtime: 20 Minutes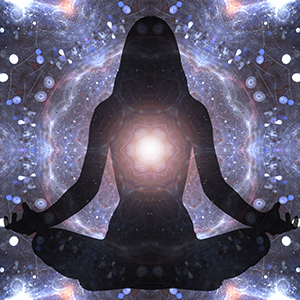 Work with the Fire element and your ancestors to release ancestral patterns and energies, such as the fear of speaking up, belief systems limiting abundance and prosperity, lack of self-confidence, inhibitions, and prohibitions about feeling joyful and having fun.
Use this recording whenever you notice repeated patterns in your life that you would like to shift. Repeating patterns in your experience and your habits may have their roots in the ingrained energies passed down to you from your ancestors and may have been acquired or reinforced during childhood.
You can use this recording even when you are not consciously aware of patterns, beliefs, or thought forms you would like to release as a new set of energies will be released with each listening. Ancestral energies will be released in layers, in divine timing and in accordance with the direction of your I AM presence.
This MP3 is intended to be used multiple times, such as on a weekly or occasional basis.
Value: $58
MP3
Runtime: 12 Minutes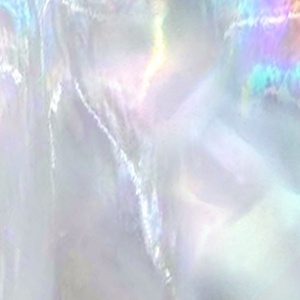 In this session, you will receive an infusion of eighth-dimensional, opalescent light frequencies that will form a sacred space around you, assisting you in keeping your field clear of lower frequencies.
These new, high-frequency energies will rebuild your energetic matrix and expand your multi-dimensional awareness, accelerating physical healing and life transformation.
This activation will support you in embodying more of your I AM presence and stepping more fully into your power.
Package A
Discount: 91% Off
Total Value: $1,078
You Wealth Special Offer: $97
Add to Cart
30-Day money back guarantee**
No Refunds after Midnight, April 18, 2019
Includes everything in Package A, PLUS:
Essential Energy Tools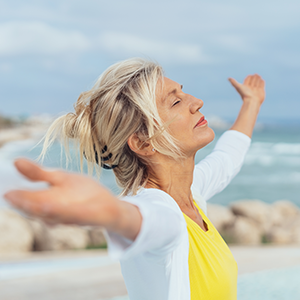 Each session in this audio series with Janet includes a 20-minute Mastery Class Lesson, followed with your opportunity listen to questions and medical intuitive insights and energy support from Janet.

Follow the Path of Least Resistance

Activation Session 1

How to create your desired experience from a place of flow vs. resistance. How to ensure you are creating what you desire instead of creating problems and speed bumps along your journey! Listen as Janet provides intuitive support following the session lesson.

Creating your Reality with Impeccable Language

Activation Session 2

Every word we speak holds a frequency, and that frequency is creating our experience, along with our emotions, beliefs, and intentions. Learn some tips to ensure that your language is supporting the intention of your creation! Embody your mastery and powerfully signal to the universe that you are ready to receive. Listen as Janet provides intuitive support following the session lesson.

Align Your Subtle Bodies with Your Intentions

Activation Session 3

Once we have chosen what we would like to experience, we manifest most quickly when all of our energy is aligned with receiving our chosen experience. In this session, learn how to notice whether the energy in your subtle bodies is aligned with your choice, identify any disconnects, and receive some methods to shift into alignment. Listen as Janet provides intuitive support following the session lesson.
Package B
Discount: 91% Off
Total Value: $1,603
You Wealth Special Offer: $147
Add to Cart
30-Day money back guarantee**
No Refunds after Midnight, April 18, 2019
Includes everything in Packages A and B, PLUS:
Value: $200
Via Phone Conference Service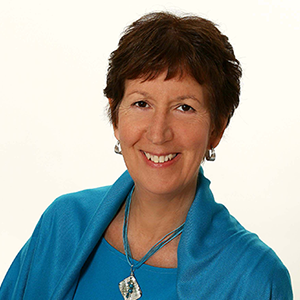 Complement your in-depth training sessions with an Individual Intuitive Wellness Reading with Medical Intuitive, Janet Doerr. Receive the insights which will help you transform your health! Janet will tune in to your energy. Spirit then directs her to energies to explore, identifying stuck emotion, past life, and/or ancestral energies which can then be cleared. She will also share the needed support for your physical body.
In your individual session, you will also be able to ask questions and receive Janet's intuitive guidance.
Sessions are held over the phone or Internet using a conference service. Sessions are offered to support people in all time zones. All sessions are recorded and access to the recording is provided following the session.
Note: Your session must be scheduled within 150 days of your date of purchase. Please be sure to schedule your session to receive the gift of working with Janet!
Package C
Discount: 89% Off
Total Value: $1,803
You Wealth Special Offer: $197
Add to Cart
30-Day money back guarantee**
No Refunds after Midnight, April 18, 2019
There is a 48-hour cancellation/rescheduling policy for private sessions
No refunds available after private session has occurred
Need a Payment Plan?
Second payment due in 21 days
---
Special Added Bonus Expires Sunday at Midnight
25 Harmonic Codes for Detoxification, including Heavy Metal Detox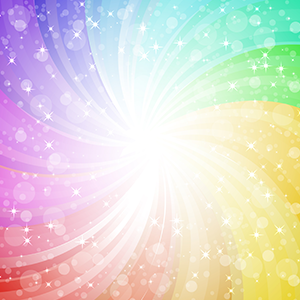 Janet worked with Spirit to download 25 Harmonic Codes (light codes) that will support you in detoxifying your body.
Our bodies have seven channels of elimination to continuously remove waste products and toxins. The high levels of toxins in the environment (air, water, food, beauty products, and more) have impaired our body's ability to cleanse itself. A build-up of waste and toxins in our bodies negatively impacts health.
A toxic body also causes a person to vibrate at a lower frequency, and thus hold less light.
Detoxifying the body is an important support to improving one's health and as well as supporting the ascension process.
21 Harmonic Codes to Support Clearing and Improving the Body's Seven Channels of Elimination:
Lungs — including releasing grief, improving lung function, and clearing lungs from smoking
Lymph — releasing stagnant energy, clearing lymph nodes and improving lymph drainage, reducing cellulite
Colon — releasing judgment, healing digestive tract
Skin — strengthening energetic boundaries, clearing pores, improving skin elasticity
Blood — clearing blood of toxins, clearing blood of ancestral energies/bloodlines
Liver — releasing anger, improving liver function, increasing liver stem cells
Kidneys — releasing fear, improving kidney function, improving Jing energy
PLUS 4 Harmonic Codes for Heavy Metal Detox (including Mercury):
Liberating heavy metals, binding heavy metals, transporting and excreting heavy metals
Regenerating brain tissue
This limited-time offer is a written document which includes 25 Harmonic Codes for Detoxification, including Instructions for their use.
Testimonials
What People Are Saying About Janet's Live Classes
About Janet Doerr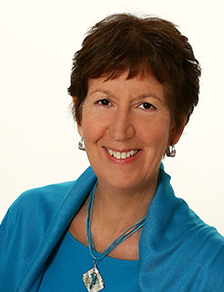 Janet is a Medical Intuitive and Energy Healer with powerful multi-sensory abilities. Janet has activated her intuitive abilities to see, hear, know, and feel information about what is going on in her client's physical, emotional, and energetic bodies. Janet uses her multi-dimensional abilities to receive messages from spirit about her client's health. Janet scans body systems and organs and can detect things like mineral and nutrient deficiencies, impaired brain function and neuro-transmission, low blood-oxygen levels, congested lungs which are heavy with grief, sluggish lymph systems, and gut microbiomes which have been impaired with antibiotic use. Janet accesses the frequency of the Akasha and is shown past life and ancestral events and traumas that are the root cause of current stuck energies. Janet has detected breast lumps, enlarged prostates, and specific medical conditions that needed immediate medical attention. Janet has the ability to activate dormant DNA strands and repair damaged DNA. Janet is also shown the foods, nutrients, herbs, gemstones, and health practices which would support or remedy health conditions and restore her client's health and vitality.
Janet did not always have these intuitive abilities. Her lifelong journey took her along a fairly traditional path until 2011.
After a very successful but demanding finance and business management career in the fast lane of high-tech corporations, Janet's body started to get her attention. Janet started experiencing significant pain in both of her hips at 52. Her doctor took x-rays and diagnosed Janet with osteoarthritis. The x-rays showed her hip joints had serious deterioration in the bones, with cartilage quickly being reduced to rubble. Within two years, Janet could no longer take her daily walks, was taking daily doses of pain relievers and still had significant pain. She put on weight and found herself eating more "comfort" foods.
Then at the very young age of 54, Janet had a total hip replacement surgery. As she was considering the timing of a second hip replacement surgery, Janet then experienced a number of changes at work that left her feeling unfulfilled, despite her big leadership job and large team. In the months that followed, Janet left her corporate job and her soul took her on a journey deep within.
In the process, Janet recalled suppressed memories of child abuse and found herself shaking and anxious with symptoms of PTSD. She experienced months of lung illness, detoxed from heavy metals, experienced deep depression, chronic fatigue, and generally had a tough time of it all! She sought help from traditional medicine and even checked herself into the psychiatric wing of a hospital for three nights.
Throughout that journey, Janet kept focused on her connection with the Divine, and held her profound faith that this too will pass and that she would ultimately heal all of this. Janet soon stopped seeking traditional medical support as she was guided to natural, alternative, and energetic health solutions.
Janet has since healed many, many aspects of her physical, emotional, and spiritual health including restoring her inner calm, regaining a profoundly optimistic and joyful state of being, losing 35 pounds, regaining her once sharp-as-a-tack memory, and totally healing her night vision. Janet healed her formerly arthritic and painful hip, without surgery, using only the natural health solutions and meditation to which she was guided.
During this time, Janet connected deeply with her spirit and her amazing intuitive abilities emerged. Janet now practices as a Medical Intuitive and Energy Healer and is deeply grateful as she observes the profound impact of her work on her clients.
While Janet was already practicing as a Medical Intuitive, she received further training and was certified as a Medical Intuitive by Carolyn Sutherland, author of The Body Knows. Janet loves to share and teach what she has learned. She is a natural teacher and skilled trainer using abilities developed in her career experience.
*DISCLAIMER: The information on this site is not intended or implied to be a substitute for professional medical advice, diagnosis or treatment. Financial or life results vary with each individual and we cannot guarantee that you will experience results similar to the testimonials presented on any of our pages or any results at all. These products are not intended to diagnose, treat, cure or prevent any disease. Testimonials are true and correct, and we will verify them upon request and also provide statements of expected typical results (email: [email protected]); however, these statements or examples should not be viewed as promises or guarantees of results. Any statements have not been evaluated by the Food and Drug Administration. Results are affected by a number of factors over which we have no control. Please see extended disclaimer at bottom of this page.
IMPORTANT MEDICAL DISCLAIMER: The information on this site is NOT INTENDED or IMPLIED to be a substitute for professional medical advice, diagnosis or treatment. All content, including text, graphics, images and information, contained on or available through this web site is for general information purposes only. Please see a medical professional if you need help with depression, illness, or have any concerns whatsoever. WE DO NOT OFFER MEDICAL ADVICE, COURSE OF TREATMENT, DIAGNOSIS OR ANY OTHER OPINION on your conditions or treatment options. SERVICES OR PRODUCTS THAT YOU OBTAIN THROUGH THIS WEB SITE are for information purposes only and not offered as medical or psychological advice, guidance or treatment. Results shared are not typical. You may or may not experience anything from our sessions, the services provided by teachers, speakers and guests. Please consult a medical professional if you are experiencing illness, depression, anxiety, mood swings or any concerns whatsoever. These statements have not been evaluated by the Food and Drug Administration. These products are not intended to diagnose, treat, cure or prevent any disease.
AFFILIATE COMPENSATION NOTICE: You should assume that the You Wealth Revolution has an affiliate relationship and/or another material connection to the providers of goods and services mentioned on this page and may be compensated when you purchase from a provider. You should always perform due diligence before buying goods or services from anyone via the Internet or offline.
**REFUND POLICY: You Wealth Revolution appreciates and values all our listeners and speakers. As a show of our appreciation, we are happy to offer a 30-day, no questions asked Money Back Guarantee to our valued customers to better help them discover if a product will work for them. In the case of Janet Doerr's package, a refund is available within 30 days of purchase, or until 48 hours before your private session will occur, or until midnight April 17th, 2019 (whichever comes first) — which is 24 hours prior to her live call on April 18th, 2019. However, as a way to help show our speakers how much we treasure their knowledge and hard work, a refund can only be offered on one package per customer in a 90-day period. Multiple refunds requested by the same customer within 90 days will not be accepted. Should we notice a pattern of excessive purchases and returns, we reserve the right to remove such person(s) from our mailing list, block future purchases, and/or deny future refunds. Should the speaker's offer involve a personal session, the guarantee will be voided in the event that the session has been used. Should the speaker's offer include digital content, the guarantee will be voided and no refund granted if more than 30% of tracks have been downloaded. We rely on your integrity as a You Wealth listener to honor each speaker's digital assets. Additionally, all requests for refunds should be submitted within the 30-day guarantee period. In the case of Janet Doerr's package, all requests for refunds must be submitted within the 30-day guarantee period, or until 48 hours before your private session will occur, or until midnight April 17th, 2019 (whichever comes first). We appreciate and thank all our listeners for understanding and respecting this guarantee.
**SURVEY OF YOU WEALTH LISTENER RESPONDENTS: In a survey conducted in August of 2013 listener respondents were asked specifically "Has the You Wealth Revolution Event Helped You Have a Better Life?". Out of 1164 total respondents, 1097 people answered "Yes". Only 67 respondents answered "No". A total of 94.24% percent of respondents said this event helped them have a better life. A copy of this survey and our results can be emailed upon request by emailing [email protected].