Welcome to Bonnie Serratore's Special Offer Page

Have You Ever Asked, "Why Do I Still Feel Stuck?"
Now You Can Finally Dissolve Money Blocks, Judgement and Fear without Struggle…
Sit Back and Allow 'Spiritual Acceleration' to Effortlessly Dissolve Old Energies for a NEW YOU!
The Soul Unraveled is an invitation to your Soul's evolution. Learn to:
Liberate yourself from subconscious core beliefs
Heal past and present emotional wounds that keep us stuck
Be present with and fully feeling emotions
Clear discarnate beings that feed on negative emotions
Unravel Your Soul's False Sense of Self — Embrace Ultimate Liberation!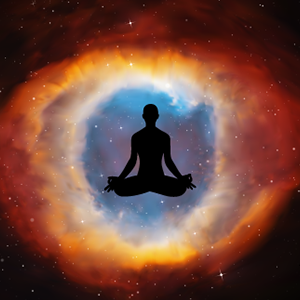 The Dark Night of the Soul is a concept often talked about in spiritual circles but what is it really? Is it an awakening? Is the Universe abandoning you?
This process is an initiation and an invitation to unravel your Soul's false sense of Self. You are brought face to face with your Ego and must confront everything you have created in your life that is not in alignment with the true path of your Soul.
This may leave you feeling confused, angry, lost or hopeless.
As we go through this process, we begin to purge the false sense of identity that was built upon societal conditioning, past life lessons or contracts, and even ancestral beliefs passed down energetically through your family line.
Sometimes this shedding of "self" can come with a deep sense of loss.
We have so highly identified with this concept of "self" that when it comes crashing down around us, there can be a profound sense of grief, suffering, and even anger.
We begin to realize that the core emotional wound we are feeling is that of separation from Source, and we recognize that we have recreated this self-abandonment in our lives.
When we shed the false sense of self, we elevate to higher levels of awareness and the world begins to show up for us differently.
By being present and dropping down into these emotions that have been holding you in your negative patterns, you can begin to unravel the layers of wounds that separate you from experiencing your own Divinity.
Master Teacher Bonnie Serratore will help you through the process of healing and accelerate your Soul's evolution where you can embrace ultimate liberation.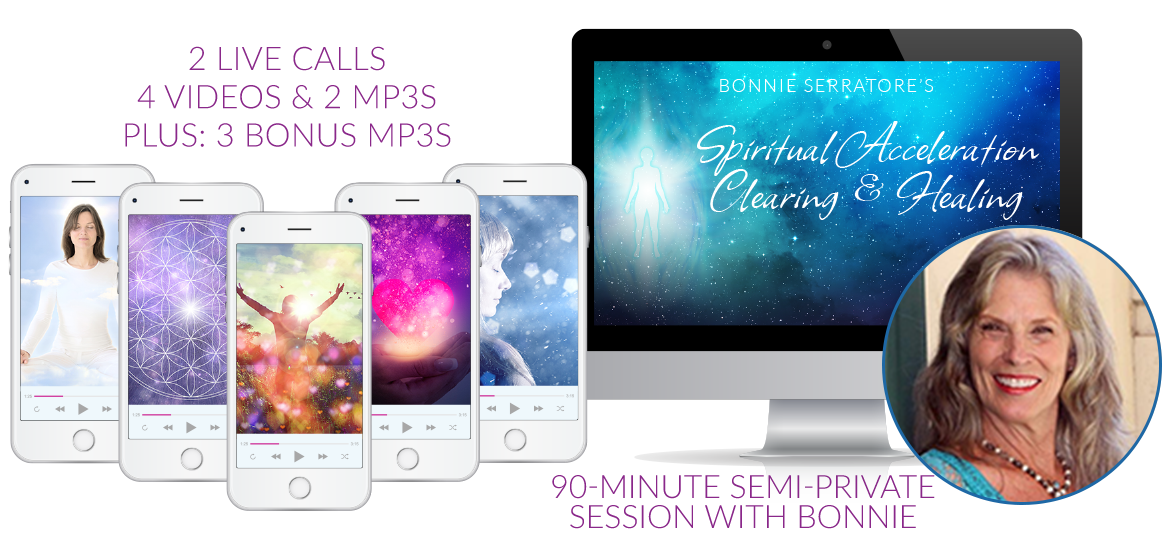 This series includes full-length videos on Fear of the Unknown, Victim Energy, Feel Like Giving Up? Self-Forgiveness, and Self-Love.
Each video is one hour long and is available for you to watch over and over as you embody and embrace these teachings. Unravel yourself from the emotional suffering and allow your Soul to evolve to a higher and greater You!
Here's to your Liberation!

Value: $35
MP3
Runtime: 1 Hour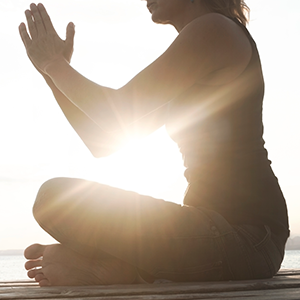 Everything you experience, including what feels good and what doesn't, you have created and drawn to you. When we have beliefs or programming passed down to us by those who have gone before — our families and our lineage, we carry it in our psyche as well as our DNA. This goes even further through the soul imprint which carries forward all of the experiences, emotional energies, and traumas we've gone through in multiple incarnations that get lodged in the subconscious and can override our ability to attract the joy, peace, health, connection, and happiness we want in life. If you have a lot of anxieties, fears, and phobias, it's a good sign that this victim energy is running in the background.
In this clearing, we will reclaim your sovereignty and self-ownership by releasing accumulated painful experiences, energies, and emotions and clearing any entities, discarnates, or negative interferences that are keeping you in repeated experiences of victimhood. The more that is cleared out that is not you, the more that the authentic you can be fully embodied and create the life of your dreams.
Value: $35
Video
Runtime: 54 Minutes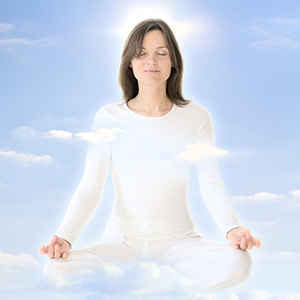 Every person I have ever come across on the planet has a curiosity of the unknown. This curiosity is innate to being human. We ask questions, we philosophize, we create religions and answers to our questions. Most of us fear the unknown. We fear death, the beyond. We feel purposeless. Much of this comes from past lives and energetic interference. In truth we are divine beings. Our purpose and core is love. This clearing is all about clearing up distorted energy that has added to our fear, discouragement, or confusion. Join Bonnie Serratore in clearing interfering energy that is hindering you from creating a positive relationship with the unknown! Find and create your own peace.
Value: $35
Video
Runtime: 1 Hour, 31 Minutes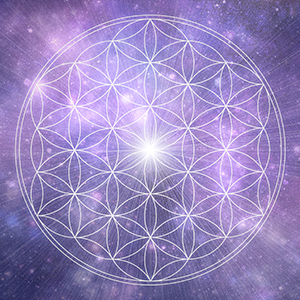 In this group clearing Bonnie will be looking at not only this complex experience of giving up and having life force taken from you and the truth distortions around that, but she'll also be looking at your lifestream experiences around giving up, and your current wounding that is still affecting you.
So, in this group clearing we connect you to your life force, we connect you to your strength, and we reconnect to the truth- that we agreed to all of this, and we're creating all of this, and co-creating all of this on the planet right now. We'll be reconnecting to the deep truth that we are all worth fighting for.
Value: $35
Video
Runtime: 1 Hour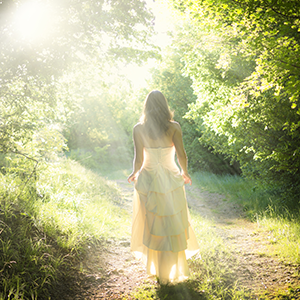 We all have guilt and shame that we may not have conscious awareness of, but yet we feel guilt and shame without knowing why. That's because these deeds were in our past incarnations and we don't have conscious memory of them, just the feeling that we have done something wrong, bad, or hurtful.
We may also have memories of things we have done in this lifetime and want to be freed from the negative feelings it's causes us. We will be clearing and working with self-forgiveness in the group clearing with Bonnie Serratore. Check out this clearing if you are interested in clearing this frequency from your body, space and life!
Value: $35
Video
Runtime: 1 Hour, 41 Minutes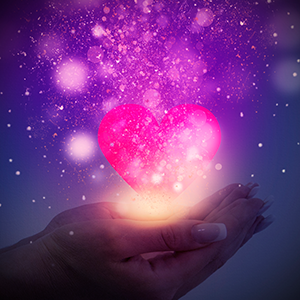 During this gathering, we will be clearing our blocks and limitations to actually experiencing self-love. The relationship with ourselves affects our relationship with everyone and everything. Every experience is a reflection of ourselves. When we are not in a place of self-love, the world feels like a limited, cold, and small place. We hear voices of criticism and self-punishment.
We often feel a strong desire to be someone other than who we are. When we step into the space of self-love, our world expands, and we feel the Universe embrace us without condition. Our incessant mind chatter quiets and we accept ourselves completely.
Join expert energy master, Bonnie Serratore of Spiritual Acceleration for a very powerful and transformational evening. Allow for her to clear your energy field so you can experience permanent and deep love for yourself.

Value: $35
MP3
Runtime: 1 Hour
As a young soul, your energy is light and clear, but after lifetimes of incarnations, unresolved energies, emotions, and experiences can get caught and stuck, adding density. All of the times you have been hurt, sad, traumatized, afraid… if that energy doesn't move through the body, it imprints the soul. Even after the body dies, traumas can still be carried within the soul into the next lifetime until they are resolved. Whatever emotions and experiences you haven't unwound yet, you are going to try to unwind in this life. How do you do that? By reliving a similar experience until the stuck emotion is finally felt completely and allowed to move through.
This time period on Earth is all about completing this great unwinding. We are getting to touch in and clear at deep levels. During this session, Bonnie will guide you to remember experiences where layers of stuck energies can be lifted and cleared. We will light up what's inside to reveal past lives and situations and clear imprints and entities. The more you can soften into the emotions, the more the energy can present and be released. You will heal emotional wounding and past traumas throughout your soul's journey.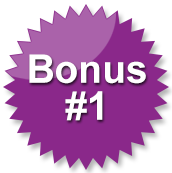 The Dark Night of the Soul & Your Spiritual Awakening
Value: $35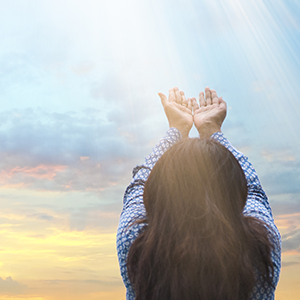 In this introductory talk, Bonnie dives deep into the purpose and meaning behind the Dark Night of the Soul. For many, this is a deeply profound experience that can bring about a sense of suffering, loss, and even anger. This anger can be directed at others, self, or even Source.
While you may be asking "Why is this happening to me?", Bonnie introduces the idea that these are soul lessons that your Higher Self has called in for your evolution, and ultimate liberation. She invites you to embrace your pain, experience the lessons, and evolve through this process with grace and acceptance.
---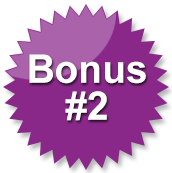 Dark Night of the Soul — Accelerated Clearing
Value: $35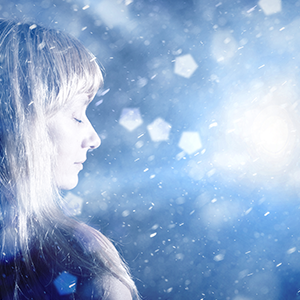 In this clearing, Bonnie will go deep into your subconscious to address the very core wounds at the heart of your experience of the Dark Night of the Soul. Bonnie will clear past life interferences, contracts and belief systems that keep you tied to the cycle of suffering, and layers of emotional pain and wounding.
Drop deep into your heart and unravel lifetimes of despair in this clearing specifically tailored to address YOUR unravelling of the Dark Night of the Soul.
---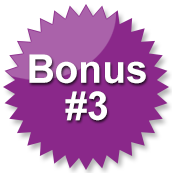 Dark Night of the Soul — An Awakened Heart Activation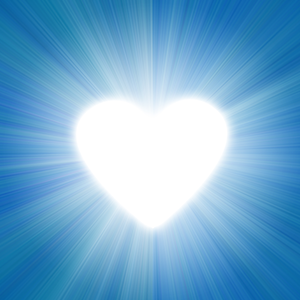 Bonnie will Awaken you to the beauty of your own Divinity in this Heart-centered chakra activation. In this activation, Bonnie will clear interferences and emotional wounding from your heart chakra and other energy centers, balance and align your chakras, and activate you to receiving more of your own Self as the Divine creator being that you are!
Package A
Discount: 53% Off
Total Value: $315
You Wealth Special Offer: $147
Sold Out
30-Day money back guarantee**
Includes everything in Package A, PLUS:
Value: $200
Via Webinar Jam
Saturday, May 18th and Friday, July 19th, 2019 at
10:00am Pacific / 11:00am Mountain / 12:00pm Central / 1:00pm Eastern / 5:00pm GMT
Call 1 — Feeling Unsafe

Saturday, May 18th, 2019 10:00am Pacific / 11:00am Mountain / 12:00pm Central / 1:00pm Eastern / 5:00pm GMT

When did you decide that your world was unsafe? Some of these fears may stem from unresolved past traumatic experiences that have left you feeling that the world is chaotic, frightening, unpredictable or even threatening. As you navigate your world, you are faced with triggers that cause you to re-experience the same emotional wounds. This can make us feel under threat from the world around us.

Our vision becomes distorted and we no longer trust our inner and outer world.

In reality, these triggers are an opportunity for further exploration, healing, and liberation. Join Bonnie as she begins to unravel you from the entanglements of past and present traumas that keep from experiencing a sense of safety and confidence in yourself and the world you live in!

Call 2 — Compulsions Be Gone

Friday, July 19th, 2019 10:00am Pacific / 11:00am Mountain / 12:00pm Central / 1:00pm Eastern / 5:00pm GMT

Behavior is defined as an irresistible urge that can go against a person's conscious wishes. Where do these compulsions come from? In a world that seems out of control, compulsive behaviors alleviate the anxiety and chaos that loom within. They become our ineffective coping skills, robbing us of our full, uninhibited, joyful life. Compulsion is about feeling out of control, it's the angst we feel when we are not fully in our body, and we are trying to cope with a world that feels unpredictable.

These destructive behaviors can often become a coping mechanism stemming from traumatic experiences, behaviors we inherited or learned from those around us, or even influences from discarnate beings. When we experience trauma, often times we leave our bodies, which leaves us energetically vulnerable to discarnates or interferences. These entities often times have compulsions of their own, which attract to and compound your own issues, increasing them and causing them to wreak havoc in your life. By clearing out the emotional wounding, discarnates, and unwinding your fears around control, we start to unravel what is causing you to act out in ways that are not in alignment with the true YOU!
Note: Each event includes a 60-minute clearing and 30-minute LIVE Q&A with Bonnie.
Package B
Discount: 62% Off
Total Value: $515
You Wealth Special Offer: $197
Sold Out
30-Day money back guarantee**
Includes everything in Packages A and B, PLUS:

Only 8 Participants per Session!
An Intimate Semi-Private Group Session with Bonnie Serratore consists of an in depth, focused energy clearing on topic of your choice. Bonnie will spend the first 30 minutes getting to know you and your session-mates to get a general sense of what everyone is seeking to work on, and then collectively she will check-in on the energies present to see what additional issues need to be addressed.
Bonnie will then spend the next 30 minutes working to release and clear the issues discussed.
By being a small intimate group of only 8 people, you will have the benefit of the clearings of others, as well as the power from your own clearing. This will be followed by 30 minutes of Q&A.
Many clients experience tangible shifts after one session with Bonnie. Often people experience pain instantly leaving the body and change materializing immediately after the session. Intimate Semi-Private Group Sessions with Bonnie, as well as the outcomes, are unique to each client.
Sessions are 90 Minutes
30 Minutes Introduction / 30 Minutes Clearing / 30 Minutes LIVE Q&A
Select from one of three general topics that will best suit your needs
Bonnie's support team will provide and date/time options after you've signed up for the one to the session topics offered

Self-Nurturing and Self-Love — May 2019

What does it really look like to practice self-love? A true love of self reflects acceptance, compassion for yourself, and upholding the boundaries that keep you living in integrity with your Higher Self. Most of us don't know what it means or looks like to show ourselves love and compassion because we didn't have a healthy model of what that looks like as we were developing. Many people grow up with the belief that loving and caring for the self is "selfish", but all the love we express outwardly is just a reflection of the love we feel inside.

If we don't feel that we are worthy of love from others, we certainly won't accept it from ourselves. People who can't show themselves love often have core beliefs tied to wounding that can come from this life, or even past lives that have presented again to be healed and released. Feeling undeserving or unworthy of love, having programming telling us that we don't deserve love because we are bad or sinful, or the idea that loving ourselves is selfish are all ways that we unconsciously block ourselves from caring for and nurturing the self. In this Semi-Private Session with Bonnie, clear out these subconscious programs and beliefs, open up to receiving more love from ourselves and from others around us. We love, respect, and care for ourselves in a way that honors the Divinity within!

Returning to Your Body — June 2019

Your body is your temple. It is your vehicle for experiencing the world around you, yet many of us go through our lives without being fully embodied. What does that look like? When we are fully in our bodies, we are present in the moment. We live each experience and feel each emotion from a place of knowing and understanding. When we are not in our bodies, we are more vulnerable to interferences, we are less energetically vital, and we may feel scattered or confused.

There are many experiences that can take us out of our bodies. Severe trauma in this life or from past lives can cause parts of our Soul to split off. Drug or alcohol abuse can leave us open to entities and interferences. Chronic health issues, emotional or physical pain can make our 9 bodies feel uncomfortable, so we resist fully being in our bodies. Even surgical or dental procedures or accidents can pull us from our physical body, leaving us energetically vulnerable. Clearing out these past traumas, discomforts, and discarnates will allow more of you to come back to yourself. In this Semi-Private Session, Bonnie will get to the core of what is keeping you from YOU. This is a call to self, asking you to be more present, more alive, and more of yourself in every moment you experience!

Loss of Trust — July 2019

We are our own best authority in our lives, yet most of us seek answers outside of ourselves because we don't trust our own judgment or decisions. Maybe you second guess your decisions, even on seemingly unimportant topics like what to wear or what to eat, asking others for guidance and not trusting the voice inside of you that knows what is best. Where does this distrust of the self come from?

Most of us are told how to behave all throughout our childhood, so we learn to listen to others, sometimes even drowning out our inner voice completely. We start to believe we don't know what is really best for us and distrust our own guidance we may receive from our Higher Levels. This shows up as confusion, anger, and even resentment towards others because you feel at the mercy of their opinions and feelings. Ultimately, you have been giving away your power and authority over your life because deep down, you don't believe you know better. Join Bonnie in this Semi-Private session where she unwinds the blocks keeping you from trusting yourself, your world around you, and the Source that supports you in every moment!
Package C
Discount: 67% Off
Total Value: $912
You Wealth Special Offer: $297
Sold Out
30-Day money back guarantee**
---
Special Added Bonus Expires Sunday at Midnight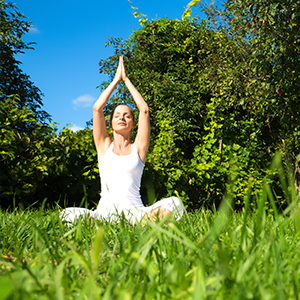 This meditation is best used during the day.
In these guided steps, you will clear out other people's energy that's in your personal space, protect yourself from other people's energy from coming in, and claim your body to prevent any other unwanted energies from coming in.
About Bonnie Serratore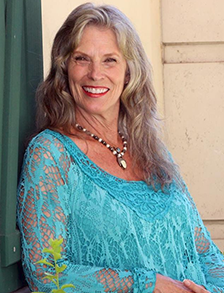 Bonnie Serratore is an expert energy clearer, master tracker, and Spiritual Accelerator… meaning she helps people accelerate (or speed up) their personal healing, growth, and spiritual development. Bonnie accelerates the liberation of our authentic, true, and Divine self. She does so by removing and clearing all unwanted foreign energy from all time and space which interfere with the expression of our Divine self. Everything Bonnie Serratore knows she has learned through direct experience in her own life as well as from working with her clients and students. She has not studied or trained with any teachers, living or dead, and does not use spirit guides or any trance inducing tools — she relies on nothing but her own inner knowing and the energy of the white light of creation. Although she was born with these abilities, she has developed her intimate connection with herself and the light through her profound personal experiences. Adding in her connection with the Divine, she lived alone in the deserts of Arizona for four years speaking to almost no one. There she expanded her skills and burned through much of her own interference and ego.
*DISCLAIMER: The information on this site is not intended or implied to be a substitute for professional medical advice, diagnosis or treatment. Financial or life results vary with each individual and we cannot guarantee that you will experience results similar to the testimonials presented on any of our pages or any results at all. These products are not intended to diagnose, treat, cure or prevent any disease. Testimonials are true and correct, and we will verify them upon request and also provide statements of expected typical results (email: [email protected]); however, these statements or examples should not be viewed as promises or guarantees of results. Any statements have not been evaluated by the Food and Drug Administration. Results are affected by a number of factors over which we have no control. Please see extended disclaimer at bottom of this page.
IMPORTANT MEDICAL DISCLAIMER: The information on this site is NOT INTENDED or IMPLIED to be a substitute for professional medical advice, diagnosis or treatment. All content, including text, graphics, images and information, contained on or available through this web site is for general information purposes only. Please see a medical professional if you need help with depression, illness, or have any concerns whatsoever. WE DO NOT OFFER MEDICAL ADVICE, COURSE OF TREATMENT, DIAGNOSIS OR ANY OTHER OPINION on your conditions or treatment options. SERVICES OR PRODUCTS THAT YOU OBTAIN THROUGH THIS WEB SITE are for information purposes only and not offered as medical or psychological advice, guidance or treatment. Results shared are not typical. You may or may not experience anything from our sessions, the services provided by teachers, speakers and guests. Please consult a medical professional if you are experiencing illness, depression, anxiety, mood swings or any concerns whatsoever. These statements have not been evaluated by the Food and Drug Administration. These products are not intended to diagnose, treat, cure or prevent any disease.
AFFILIATE COMPENSATION NOTICE: You should assume that the You Wealth Revolution has an affiliate relationship and/or another material connection to the providers of goods and services mentioned on this page and may be compensated when you purchase from a provider. You should always perform due diligence before buying goods or services from anyone via the Internet or offline.
REFUND POLICY: You Wealth Revolution appreciates and values all our listeners and speakers. As a show of our appreciation, we are happy to offer a 30-day Money Back Guarantee to our valued customers to better help them discover if a product will work for them. However, as a way to help show our speakers how much we treasure their knowledge and hard work, a refund can only be offered on one package per customer in a 90-day period. Multiple refunds requested by the same customer within 90 days will not be accepted. Should we notice a pattern of excessive purchases and returns, we reserve the right to remove such person(s) from our mailing list, block future purchases, and/or deny future refunds. Should the speaker's offer involve a personal session, the guarantee will be voided in the event that the session has been used. Should the speaker's offer include digital content, the guarantee will be voided and no refund granted if more than 30% of tracks have been downloaded. We rely on your integrity as a You Wealth listener to honor each speaker's digital assets. Additionally, all requests for refunds should be submitted within the 30-day guarantee period. We appreciate and thank all our listeners for understanding and respecting this guarantee.
**SURVEY OF YOU WEALTH LISTENER RESPONDENTS: In a survey conducted in August of 2013 listener respondents were asked specifically "Has the You Wealth Revolution Event Helped You Have a Better Life?". Out of 1164 total respondents, 1097 people answered "Yes". Only 67 respondents answered "No". A total of 94.24% percent of respondents said this event helped them have a better life. A copy of this survey and our results can be emailed upon request by emailing [email protected].