Welcome to Ataana Badilli's Special Offer Page

REVEALED: A Powerful, Transformational Energy Method to Activate Your Life Force for Manifesting and Soul Healing
Activate 'Effortless' Self-Healing for the Mental, Spiritual, Emotional, Physical and Astral Areas of Your Life
In this special offer from Ataana you will learn to:
Become the conductor of your own Higher Self
Unhook from limiting agreements and patterns to create a greater fullness of expression of your soul
Live in a state of effortlessness and include a healthy energy flow in all areas of your life — happiness, health, relationships, business and prosperity
Become more aware, healthier, and have the right tools for maintaining the momentum as well as raising this new gained consciousness
Ataana Helps to Connect the Dots for His Clients to Heal Themselves:
Limitless Self-Healing with the Ataana Healing Method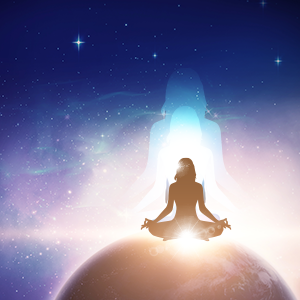 Ataana has designed a unique holistic system called the Ataana Method to nourish, connect, unveil and apply your specific healing gifts. When you are ready to step into a higher phase of consciousness, he can activate specific frequencies to support your journey.
The Ataana Healing Method is a full spectrum healing method that deals with the mental, spiritual, physical and astral aspects of your life. It is a holistic plan for healing that empowers you to take charge of your life.
It gives you the tools that allow you to make the right decisions with the cooperation of your highest self; it teaches you to use the tools to effectively deal with anything that happens in your life. It teaches you to be self-sufficient in your own healing, and it's an activator to bring you consciousness and awareness of your self-healing. It activates your self-healing abilities.
It supports your self-worth, self-love and self-acceptance so that you may heal your life. In the Ataana Healing Method, healing abilities such as crystal healing, energy work, chakra work and prana work are brought together to encompass all aspects of holistic healing. It's connecting to the oneness of consciousness to master your multidimensional existence.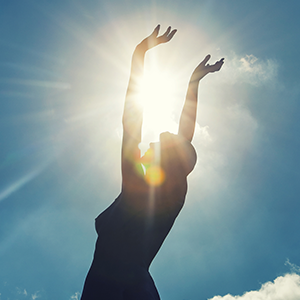 The Ataana Healing Method brings balance to your life, and the opportunities from practicing the Ataana Healing Method are limitless. It raises your consciousness and your awareness. It is a tool that opens new levels of consciousness in which you are able to access all of your different energy channels. In doing so, you are able to structure and filter those channels in order to obtain purity and clarity.
If you focus and persevere, the Ataana Healing Method is truly life-changing. It supports healing not only within yourself, but within everyone you encounter, and it enables you to recall your power.
It gives you the tools you need to be aware of your own energy, as well as the energy of those around you. The energy of life can feel like a battle at times, and the Ataana Healing Method gives you the weapons you need to fight that battle in order to transform your energy and raise your consciousness to a higher level of being.
Others will see you on a higher level of consciousness and that, in turn, encourages them to focus on their own consciousness and awareness.
Transformation Leads to Transformation
Every Step Towards Our True Self Is a Step Towards Wholeness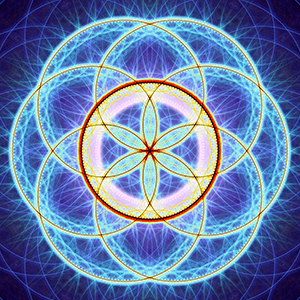 There are anywhere from 13 to 52 existing dimensions, and the Ataana Healing Method is accepted in every dimension. Energy work done in one dimension transfers to all the other dimensions.
This modality is accepted in gender, astral, physical, mental and spiritual realms. There are dimensions that you are not even aware of — yet supporting yourself with energy work opens you up to these deeper areas. Once your energy transcends these dimensions, they begin to unify so that you have conscious access to every dimension.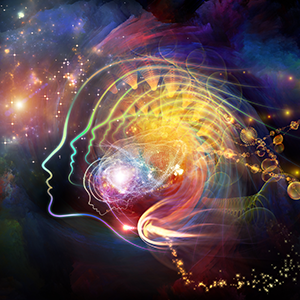 Once you bring energy into these once unknown dimensions, they become accessible and integrate to form your full spectrum life, to allow you to master your life.
In order to access other dimensions without becoming overwhelmed, a person needs to take a full spectrum view of their life. They should focus consciousness on viewing from the center, not from the right, and not from the left.
When they are focusing on the center and exploring dimensions they may not have known existed, it can be overwhelming; they may find suppressed emotions, thoughts and spirituality.
The key is to take those suppressed beings, repaint them and bring new transformative energy to them so that they become something useful. A person becomes less overwhelmed over time as they learn to recognize anything holding them back from living to their true potential.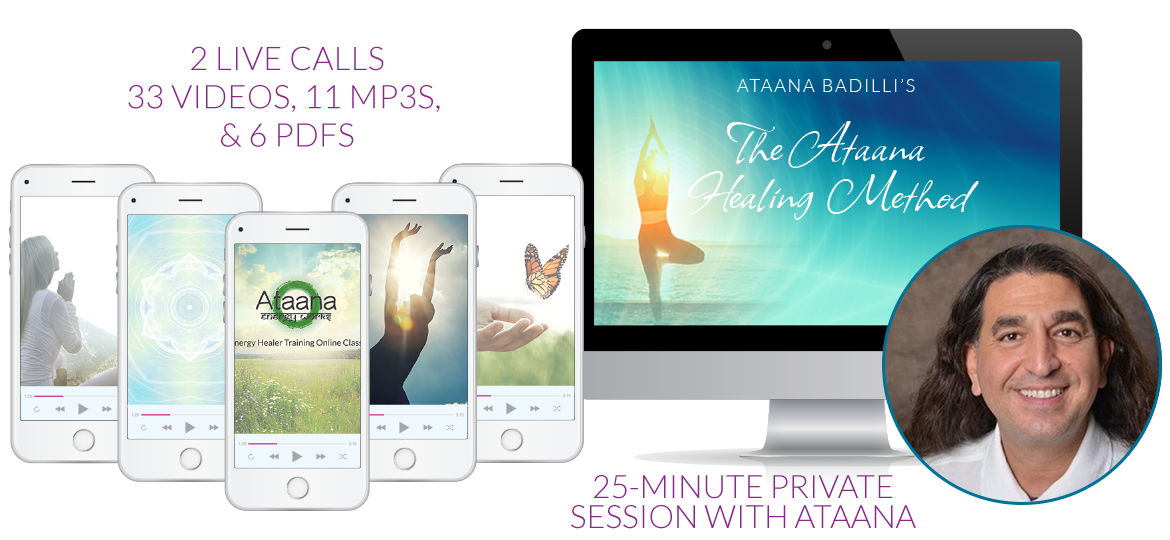 Value: $297
33 Videos & 6 PDFs
Total Runtime: 7 Hours, 18 Minutes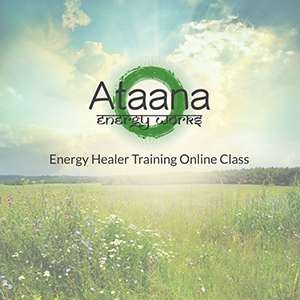 The Ataana Healing Method is an advanced form of energy work that is one of the most effective healing methods. It is streamlined to support transformation and self-empowerment (calling all of your power back to yourself). Clear yourself from unhealthy attachments and drain energies to fortify your healthy progress and Life Force.
Energy Healing is very simple, yet it has so many aspects to it that is very important for us to understand them as we go on. Whether you have already started on your energy healing path or are just about to begin, you will find Ataana's insights and interpretations on these key concepts profoundly meaningful and enlightening.
By taking this course you will go into alignment with the powerful energy healing system that supports you in your self-healing and allows you to support others in their spiritual development.

Week 1: Introduction

Welcome to this Journey!
What is Energy?
Energy Balance in Individuals
Introduction to Chakras
Introduction to Affirmations
Week 2: Addressing Imbalances

Past Lives & Entities
Types of Entities
Energy Hygiene
Karmas & Dysfunctional patterns
Healing Ourselves
Week 3: Introduction to Crystal Consciousness

Introduction to Crystals
Crystal Cleansing Journey
Week 4: The Chakras

1st Chakra: Muladhara
2nd Chakra: Svadhisthana
3rd Chakra: Manipura
4th Chakra: Anahata
5th Chakra: Visuddha
6th Chakra: Ajna
7th Chakra: Sahasrara
Aura
Week 5: Healing Ourselves

Healing ourselves
Hand positions and Initiation
Heart Activation
Hand positions on ourselves
Removing the faucets
Bonus: Emerald green donut exercise
Fibonacci Activation
Bonus: A lesson in Feng Shui
Week 6: Healing others

Healing Others
Preparing the healing session
Our healing session
Final thoughts
AtaanaMethod Energy Healer Certification Badge

Value: $125
5 MP3s
Total Runtime: 2 Hours, 36 Minutes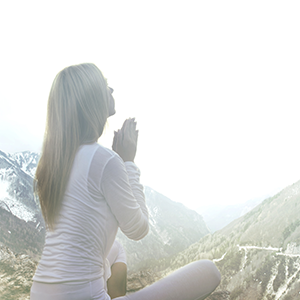 Atanna has been guided for many years to assist the planet and Humanity, he is no guru or prophet but rather a person who feels what is necessary for the healthy energy flow and supports it. He is a conductor of consciousness and elevation to Source, he lights the way for the Spirit's Journey on this Earthly plane and to allow an understanding of the Healing we all hold within.
Oneness is a state that dissolves the illusion of separation, thus activating our self-healing abilities, and reminding us of our infinite source, activating our consciousness. ONEment Blessings is Ataana's creative way to conduct God's healing light.
When Onement occurs, we are reminded anew that we are all Oneness. If you feel disconnected or just need a tune up, this is for you.
What Are Onement Blessings?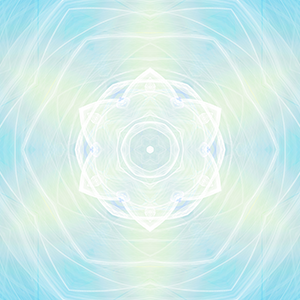 Onement is a sacred dance of energy healing, all and everything involved starts the light consciousness awareness, the participants, the building, the surroundings, a very important aspect is the grounding of healing and prosperity energies in the space where Onement is conducted. During Onement, participants report entity clearings, implant removals, stress release chakra cleansing, karma clearings and a clarity of what the next step in life is.
After 1–3 days of Onement participants reported a sense of overall clarity of mind and focus and finding finally the strength to make core changes to live a healthier better life, but what you will experience depends on how deep you can open yourself for this transformational energy.

Unhealthy Attachments

This ONEment supports repeating patterns and unhealthy attachments in your life to lovingly start the transformational process of healing.

Prosperity Energy and Breath Activation

In this ONEment we work on prosperity breath activation and prosperity energy.

Multidimensional Energy Healing

This ONEment supports in you in becoming unlimited.

Transforming Resistance and Embracing Your Purpose

This Onement will support you in transforming resistance and embracing your purpose.

Activating Higher Levels of Prosperity and Self-Healing

This ONEment supports us in activating higher levels of prosperity and self-healing.
Value: $10
6 MP3s
Total Runtime: 1 Hour, 1 Minute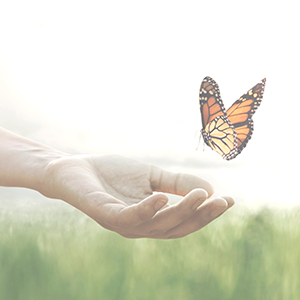 Ataana's Prosperity Healing Mantras are designed to support you in your daily life and in times of transformation to attract and activate your internal and external prosperity. When chanting and listening to The Om Hari and Hari mantras, we reconnect and naturally align ourselves with unlimited prosperity. We are joining in with the frequency of unlimited prosperity and the energy of abundance.
In being, and having more, than enough, of everything that we need and desire, including the physical, we realize a better connection with ourselves, life, God and the universe, having more than enough money.
Utilize these mantras daily. Every time you listen and chant the mantras you are amplifying your prosperity consciousness. Achieve Your Financial freedom.

Introduction
Om Hari Om Hari Om
Long, Hari Hari Hari, Breath
Om Hari Hari Hari Om
Long Ha Ri Breath Cue
Om Hari Om Hari Om
Package A
Discount: 66% Off
Total Value: $432
You Wealth Special Offer: $147
Sold Out
30-Day money back guarantee**
Includes everything in Package A, PLUS:
Value: $250
Via Phone or Webcast
Wednesday, May 1st and June 5th, 2019 at
5:30pm Pacific / 6:30pm Mountain / 7:30pm Central / 8:30pm Eastern / 12:30am (May 2) GMT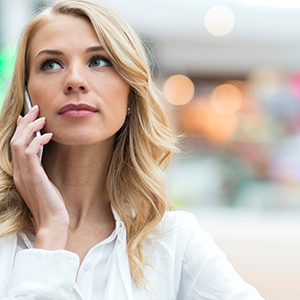 This exclusive 2-part healing series will support the teachings in the Ataana Method Energy Healing Training self-paced course. These sessions will be an opportunity to experience group healings, guidance and wisdom from Ataana in community with fellow You Wealth participants.
Each session will include an exclusive healing process, followed by a review of key learning points covered in the course and an opportunity for Q&A with Ataana.
Package B
Discount: 71% Off
Total Value: $682
You Wealth Special Offer: $197
Sold Out
30-Day money back guarantee**
Includes everything in Packages A and B, PLUS:

What to Expect in a Healing Session with Ataana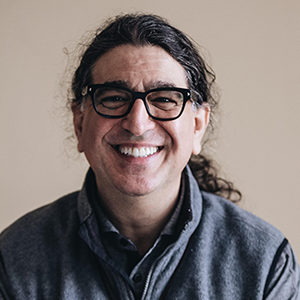 Ataana is a spiritual teacher who uses his ability to see energy patterns to help his clients become the conductor of their own Higher Self. He can see all patterns and assists the individual through awareness to transform limiting actions and belief systems.
In other words, he makes your journey transparent to you so you can decide for yourself what changes would be appropriate. It also opens the door to attract what really serves and to let go of non-serving patterns. In essence, he invites you to go deeper into the study and understanding of one's true self.
During a personal healing session, Ataana helps you see what has been gripping your power and light so that you're in a much better position to unhook from limiting agreements and patterns to create a greater fullness of expression of your soul.
Once unhooked, you are finally able to stand in the power of your dimensionality. And, from this place, your gifts and skills extend outward, for the highest good of all.
Package C
Discount: 72% Off
Total Value: $882
You Wealth Special Offer: $247
Sold Out
30-Day money back guarantee**
---
Special Added Bonus Expires Sunday at Midnight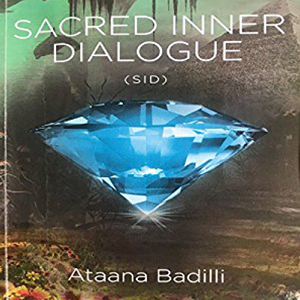 Sacred Inner Dialogue (SID) can identify and make visible the blueprint of any person and it offers a map for anyone who truly wants to master this life's journey. It empowers us to redefine our reality by restructuring internal patterns.
SID helps us to be more clear, connected, aware, responsible and accountable. It allows us to understand the nature of our patterns.
We can trace them back to their origins and recognize why we put these patterns in place.
We're able to find the cause of the different forms of stagnation with SID and lovingly support the understanding of why they have been created, which then gives us enough fuel for forgiveness and healing to transform them completely.
SID shows us the depths of our existence and the deeper dialogues that are taking place within us.
It's a self-awareness tool that gives us recognition—and with the right practitioner—it gives us also a good printout of who we really are, including all the way down to the level where the deeper and mostly unconscious processes that shape our thoughts and actions take place.
SID helps us to accept our own truth and reality. For the practitioner, it is important to make the unhealthy patterns visible, so you can choose to lovingly release them from your belief systems and filling the newly formed spaces with healthy, life-affirming patterns.
About Ataana Badilli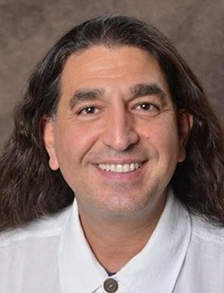 Ataana is an intuitive Crystal and Energy healer who teaches the AtaanaMethod and Sacred Inner Dialogue. He is an Author and also a singer/songwriter and producer with several albums published, with his most current one the Prosperity Healing Mantras. At an early age, Ataana experienced an awakening that made him aware of God's presence and the oneness in all of existence. He knew that he would assist others in their awakening process and healing journey.
Ataana says, I saw the Eye of God — it was an Emerald Green donut and emanating from it was Healing Light. It reminded me of my wholeness. From then on, I knew God — the One Being, the Universe — was within and surrounding me offering guidance.
Ataana is a self-taught learner, who awoke to inherent deep inner visions to see and understand complex multidimensional patterns, karma, morphogenetic fields, and future and present projections based on inner energy flow in and around him. He had access to the multidimensionality of realities, the oneness, including people who passed on, angelic, and extraterrestrial beings. It was perfectly normal for him to see past and parallel lives. It was also natural for him to intuitively apply transformational energy. He currently resides in Nashville Tennessee where he teaches and conducts AtaanaMethod, Sacred Inner Dialogue and Onement, a guided improv energy healing meditation. He works with groups and individuals to assist their spiritual awakening. His Brilliant work has helped many to find their way into their deeper healing purpose and success in life.
*DISCLAIMER: The information on this site is not intended or implied to be a substitute for professional medical advice, diagnosis or treatment. Financial or life results vary with each individual and we cannot guarantee that you will experience results similar to the testimonials presented on any of our pages or any results at all. These products are not intended to diagnose, treat, cure or prevent any disease. Testimonials are true and correct, and we will verify them upon request and also provide statements of expected typical results (email: [email protected]); however, these statements or examples should not be viewed as promises or guarantees of results. Any statements have not been evaluated by the Food and Drug Administration. Results are affected by a number of factors over which we have no control. Please see extended disclaimer at bottom of this page.
IMPORTANT MEDICAL DISCLAIMER: The information on this site is NOT INTENDED or IMPLIED to be a substitute for professional medical advice, diagnosis or treatment. All content, including text, graphics, images and information, contained on or available through this web site is for general information purposes only. Please see a medical professional if you need help with depression, illness, or have any concerns whatsoever. WE DO NOT OFFER MEDICAL ADVICE, COURSE OF TREATMENT, DIAGNOSIS OR ANY OTHER OPINION on your conditions or treatment options. SERVICES OR PRODUCTS THAT YOU OBTAIN THROUGH THIS WEB SITE are for information purposes only and not offered as medical or psychological advice, guidance or treatment. Results shared are not typical. You may or may not experience anything from our sessions, the services provided by teachers, speakers and guests. Please consult a medical professional if you are experiencing illness, depression, anxiety, mood swings or any concerns whatsoever. These statements have not been evaluated by the Food and Drug Administration. These products are not intended to diagnose, treat, cure or prevent any disease.
AFFILIATE COMPENSATION NOTICE: You should assume that the You Wealth Revolution has an affiliate relationship and/or another material connection to the providers of goods and services mentioned on this page and may be compensated when you purchase from a provider. You should always perform due diligence before buying goods or services from anyone via the Internet or offline.
REFUND POLICY: You Wealth Revolution appreciates and values all our listeners and speakers. As a show of our appreciation, we are happy to offer a 30-day Money Back Guarantee to our valued customers to better help them discover if a product will work for them. However, as a way to help show our speakers how much we treasure their knowledge and hard work, a refund can only be offered on one package per customer in a 90-day period. Multiple refunds requested by the same customer within 90 days will not be accepted. Should we notice a pattern of excessive purchases and returns, we reserve the right to remove such person(s) from our mailing list, block future purchases, and/or deny future refunds. Should the speaker's offer involve a personal session, the guarantee will be voided in the event that the session has been used. Should the speaker's offer include digital content, the guarantee will be voided and no refund granted if more than 30% of tracks have been downloaded. We rely on your integrity as a You Wealth listener to honor each speaker's digital assets. Additionally, all requests for refunds should be submitted within the 30-day guarantee period. We appreciate and thank all our listeners for understanding and respecting this guarantee.
**SURVEY OF YOU WEALTH LISTENER RESPONDENTS: In a survey conducted in August of 2013 listener respondents were asked specifically "Has the You Wealth Revolution Event Helped You Have a Better Life?". Out of 1164 total respondents, 1097 people answered "Yes". Only 67 respondents answered "No". A total of 94.24% percent of respondents said this event helped them have a better life. A copy of this survey and our results can be emailed upon request by emailing [email protected].