Welcome to Jim Oliver's Special Offer Page

IMPORTANT: Reserve Your Personal Soundtrack Creation w/ Jim Oliver!

(Limited Number Available)
Discover How Sound, Music, and Color Can Heal Your Whole Being & Transform Your Life
Experience Vibrationally Calibrated Music & Color Attunements to Help You Resonate with Your Higher Purpose
Now You Can Rapidly Dissolve the Illusion of Lack Through Harmonies of Light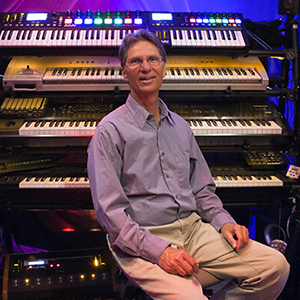 Develop your intuition
Manage the chaos of your emotions
Completely release attachments
Free up stuck energy and welcome the flow of abundance
Disentangle from distress, distortion & disharmony
Open your heart and let love in
Be free to be your True Self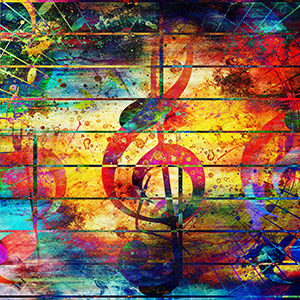 We have long known of the power of sound, music, and color to affect our emotions and moods and ultimately our physical bodies. Tribal music, ceremonial music, devotional music and spiritual chanting are a few well-known examples of how sound can be used to create change. Intense use of ritual chanting can create altered states so powerful that humans in India allow themselves to be intentionally bitten by cobras and do not become ill, and the fire dancers of Java can immerse themselves in huge fires and not be injured. Prisoners of war have endured incredible situations such as starvation, isolation and physical punishment by humming and singing whenever possible to maintain their sense of self and ultimately keep themselves alive.
Sound has long been used as a communication tool — since the beginning of time. Native Americans sent messages by drum beats. They developed ritual songs and dances for rain, war, hunting, good harvest, marriages and so on. Whale songs are incredibly complex — some lasting for hours and not repeating patterns. Yet they understand each other
Harmonic Resonance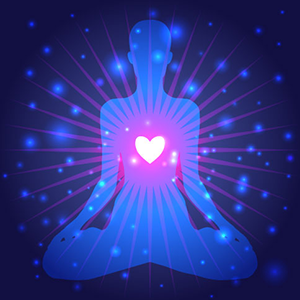 There are a number of researchers currently working with sound looking to affect a change in the physical body and/or the etheric field. There are many sound healing concepts such as: using missing frequencies in the person's voice; using the voice in a harmonic toning way, human energy center (chakra) correlation, and the use of brain-mind/body synchronization frequencies — to name a few. Harmonic Resonance is a way to restore balance, harmony, and vitality by offering music and sounds that resonate with you in such a way as to present a vibrational model of you in your optimally resonant state.
Jim Oliver has made it his life's mission to explore how music can be used in a positive way and, furthermore, how to use sound, music and color in a way that can restore balance and harmony into all aspects of one's life. Through his extensive mastery and many years of practice, research, and work with clients, he has honed his holistic musicianship to help hundreds of thousands of people improve their health, vitality, emotional stability, and experience a heightened state of consciousness and awareness.
With music, Jim has discovered that there is a great opportunity to break free and to truly be in the present.
This comes through clearing the emotional baggage, the old wounds (fear, guilt, self-doubt, anger, shame, rage, obsessions, addictions and so on) that many of us seem to carry around from time to time.
Sometimes it becomes such a deep part of our personalities that it runs us rather than us being totally free to be who we truly are.
What Sound Is, How Sound Works
A sound wave creates changes in air pressure as it moves through the air. Our ears respond to this information and our brains process it into sound information. Stand in front of a good speaker playing low bass or hold your hand under a large drum being played and you'll feel the air currents moving. We also receive sound information from our whole bodies and energy field. Our skin is very tactile and responds to sound waves quite readily.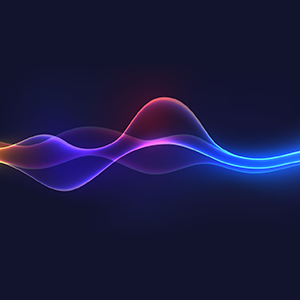 Sound and music are not the same thing. Sound is a more individualized vibration or conglomeration of vibrations. It may or may not have a pitch (specific frequency) or a pure waveform or a temporal (rhythmic) pattern, but if it's audible or perceptible we call it a sound. Music is a combining of elements that typically incorporates these sounds into a lyrical blend of pitch, melody, and rhythm and progresses/modulates from one chord to another in an emotionally engaging fashion. Combinations of pitches/chords/intervals that are perceived as being harmonious and pleasant are described as being consonant. Harsh-sounding combinations are called dissonant.
Jim has found that it is often very important and appropriate to use dissonance of varying degrees in healing music. If you are stuck, sometimes you need a bit of a nudge to move on, and if the musical environment is kept too sweet and cheery then you don't have as much incentive to journey forward.
Major keys are perceived as being light and uplifting. Minor keys are felt as being more serious, reverent, and mysterious.
Vibrational Healing Sounds and Music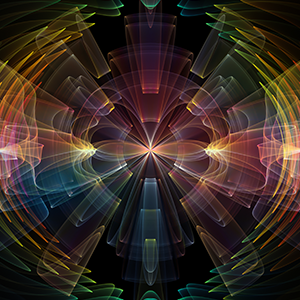 While pondering the nature of the universe and the essence of life, Jim came to the conclusion that everything is vibrational in nature. In matter, there is an atomic structure with a nucleus with electrons and protons circling in a specific, harmonic-resonant pattern. Thinking of disease, Jim reasoned that disease is dis-ease, dis-harmony, dis-stress, dis-torsion, dis-sonance, dis-illusion, dis-connection (fragmentation of the psyche). They are synonymous for the same thing — not being whole, connected, and integrated. Jim's interest led him to do considerable research with a number of massage therapists and alternative health practitioners.
Using Kinesiology, acupuncture pulses, and other testing methods, he learned that a capable practitioner can do an assessment of everything from metabolic function to emotional involvement.
He then found that there was a specific frequency (pitch) and waveform (instrument) which when played, will restore balance to the area of the body affected. Muscles which tested very weak before the music treatment — your little finger can sometimes push down the entire arm or leg — often show remarkable changes in strength and muscle reflex response with the right frequencies penetrating. The muscles become so strong while the tones are playing that you can lift yourself off the ground using the same previously weak muscles.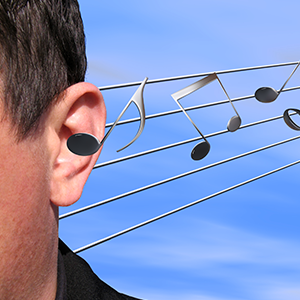 This demonstrates that the sound is doing something very profound.
Jim has applied his extensive research to his healing music and color compositions and learned how to create music based on the specific frequencies and waveforms that demonstrate the balancing and vitalizing responses. While specific sounds address the specific areas, it is the combination of the sounds into music which also gets the emotions involved. Allowing for an emotional and soul level healing creates the opportunity for a complete physical body healing.
In this beautiful and comprehensive program, Jim Oliver will offer direct visceral experiences to help you move through the distortion and illusion of lack in all areas of your life.
Using his masterful orchestrations of music and color, Jim will engage the depths of your being and the cells of your body to help bring clear seeing into the false perception of lack. Jim does this through his signature creation, Harmonies of Light — a livestreaming transformational music and harmonically coordinated color meditation event.
This abundant and rich program contains many transformative elements including four past pivotal Harmonies of Light event recordings, two specifically themed Dissolving the Illusion of Lack Harmonies of Light events, plus an in-depth discussion featuring Jim and his wife Jann, along with a beautifully guided meditation. And to further enhance the healing and self-actualization potential of this incredible offer, Jim has added four remarkable and uplifting soundtracks from his Freedom Series as additional vibrational tools to help the liberated, abundant, miraculous true you to emerge more fully. Additionally, Jim is offering a custom Personal Music Soundtrack for interested members of the You Wealth family.
Resonate with a Higher Purpose and Commitment to Oneness. Feel Your Part in the Symphony of Life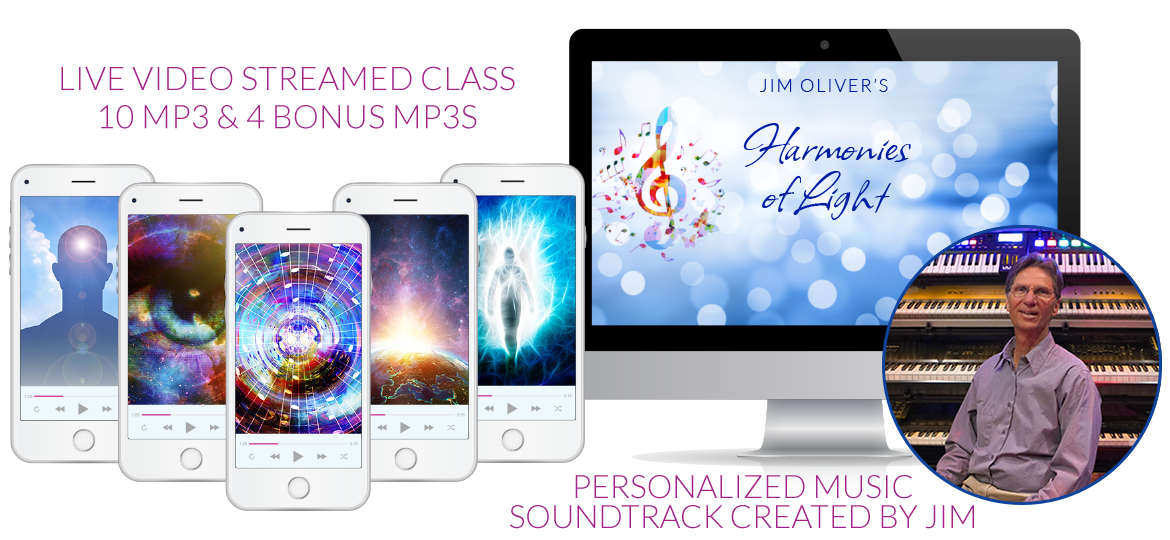 Value: $582
2 Videos & 4 MP3s
Total Runtime: 7 Hours, 26 Minutes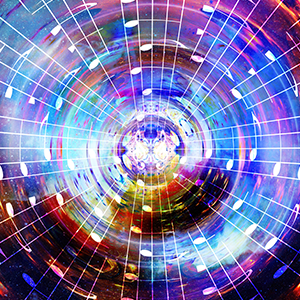 In this exclusive and generous offer for the You Wealth audience, Jim Oliver is providing unlimited, lifetime access to the video replays of his two powerfully transformative Dissolving the Illusion of Lack — Harmonies of Light livestreamed events, something he has never done before!
These two special Harmonies of Light events assist you in dissolving all of the illusion of lack in your life by:
Showing you that first anchoring in your True Power is essential for making lasting change.
Helping you to reside in a sincere vibration of unfolding.
Allowing you to choose an open heart even when your body is contracting.
Inspiring you to meet each moment with Pure Awareness.
Assisting you in collapsing all belief systems.
Allowing you to meet the illusion of lack without a story.
Empowering you to trust in life expressing itself as YOU.
Strengthening your inner knowing.
Amplifying and integrating all the amazing energy work you have previously done.
Empowering you to shift your frequency into the expansion of Abundance.
Reflecting on the question, What is my life serving?
Showing you how lack consciousness distorts all motivations.
Exploring the key difference between cynicism and discernment.
Revealing what is the absolute deepest thing you know.
As you prepare to watch, listen, and receive these transmissions, set your own personal intention for the highest good in this moment just as Jim tuned into the group that was present in the moment, he offered these musical transmissions and also with those of you that will experience them far into the future. Jim played live music from his state-of-the-art music and light studio for about 50 minutes for each event.
Unlike a traditional concert where there is a performer and an audience, these events invite you to merge energies with people from all over the world, resonating with a higher purpose and commitment to Oneness. Feel your part in the Symphony of Life.
You will receive the full energy of the event from the video replays. You can use the replays as a daily meditation practice as the energy builds each time you experience the music either with the MP3 or with the video replay, all of which are infused with Harmonies of Light.

Dissolving the Illusion of Lack — Harmonies of Light [2 Videos]

Experience the videos of each of the two Dissolving the Illusion of Lack — Harmonies of Light events.

Dissolving the Illusion of Lack — Harmonies of Light [2 MP3s, Commented]

Experience the Dissolving the Illusion of Lack — Harmonies of Light events include the full musical and color-infused transmission with a wonderful introduction by Jim Oliver for each of these consecutive events.

Dissolving the Illusion of Lack — Harmonies of Light [2 MP3s, Music Only]

Experience the music-only portion of each of the two Dissolving the Illusion of Lack — Harmonies of Light events.
Value: $77
MP3
Runtime: 41 Minutes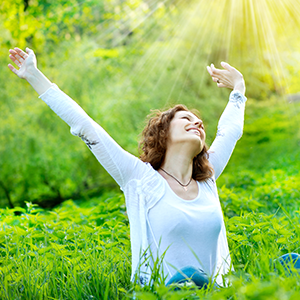 A gifted body worker and energy worker for more than 30 years, Jann Oliver began her metaphysical studies in her early teens. Jann offers a clear, powerful, accessible, and personal insight into how lack pervades so many aspects of our lives and how we can easily dissolve all agreements with lack and live a life filled with abundance and freedom instead.
Value: $77
MP3
Runtime: 50 Minutes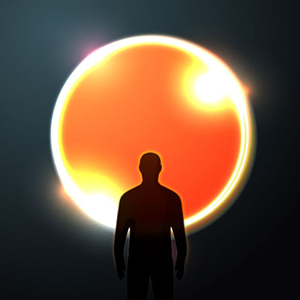 This Harmonies of Light event, recorded during the Red Moon Eclipse on September 27, 2015, forms the groundwork for the deep dismantling of rigid structures of mind, emotions, concepts and belief systems. This music and light experience helps you to be empowered to move past dense perceptions. The alignment of the Red Moon Eclipse will not happen again for three decades, yet the energetic imprint of this astrological event along with the healing music created during it will be a catalyst to your growth for the rest of your life.
Value: $77
MP3
Runtime: 51 Minutes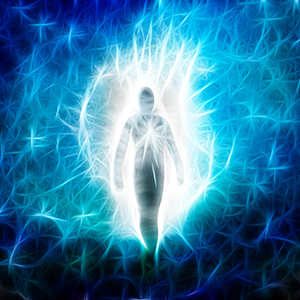 The Rebirth, recorded on May 7, 2016, builds upon the energies of the Red Moon Eclipse Harmonies of Light event. The life force energy of nature was called forth by the music to nourish our physical, mental, emotional, and spiritual self into a balanced reflection of Source itself.
Value: $77
MP3
Runtime: 42 Minutes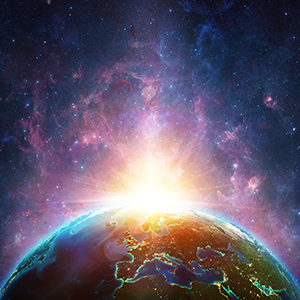 An amazing worldwide group of evolutionary seekers were present during this livestream as well as those listening to the replay! During this special Harmonies of Light event on May 21, 2016, a deep, yet dynamic state of coherence was created as the many became One and focused light into areas of themselves asking for Unconditional Love.
Value: $77
MP3
Runtime: 55 Minutes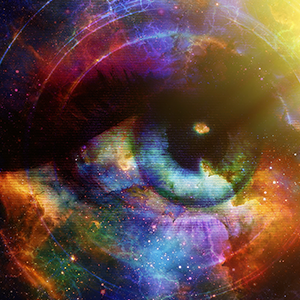 This power-packed Summer Solstice Harmonies of Light event from June 20, 2016 marked a deep inner choice being made by those on the path of awakening to either stay in the confines of dualistic mental constructs or move into the spaciousness of our Infinite True Nature. Many answered this deep call to reside in the self-responsibility of our true nature. This particular solstice served as a global turning point.
Value: $77
MP3
Runtime: 7 Minutes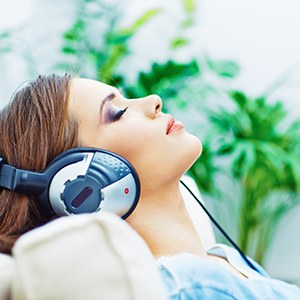 In this guided musical meditation, Jim and Jann Oliver offer clear and inviting words accompanied by a powerful music soundtrack composed by Jim especially for this meditation's focus of dissolving lack. Infused with the Harmonies of Light, this short, guided meditation is the perfect way to begin and complete each day and use as a reminder of your Divine Essence.
Package A
Discount: 90% Off
Total Value: $994
You Wealth Special Offer: $97
Add to Cart
30-Day money back guarantee**
Includes everything in Package A, PLUS:

Value: $200
Saturday, January 26th, 2019 at
5:00pm Pacific / 6:00pm Mountain / 7:00pm Central / 8:00pm Eastern / 1:00am (Jan 27) GMT
Exclusive Live 90-Minute Harmonies of Light Streaming Event: Initiating Action from the Higher Frequencies
Heal Your Mind, Body, and Spirit with a Harmonized Symphony of Music & Color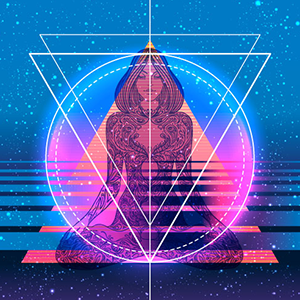 Harmonies of Light is Jim Oliver's Virtuoso Symphony of Sound and Color, a Livestreamed 'Unified Global Group Experience' designed to Revitalize Your Mind, Body and Spirit, all from the comfort of your home.
Jim's music is a beautiful blend of Art and Science — it engages, expands, and rejuvenates — to soothe your Mind, Body, Spirit, and Emotions. Jim is passionate about helping people Heal Themselves and Experience Personal Transformation Through the Power of Sound. His music invites, nurtures, and guides the Human Spirit to remember and recognize how incredible and empowered it truly is, and to realize its own innate divinity.
Join with You Wealth Revolution Hearts Around the World for a Harmonies of Light Special Event!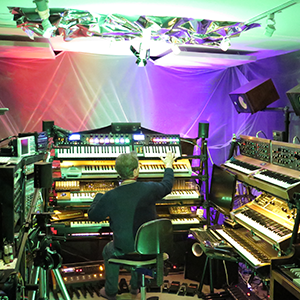 In this exclusive to You Wealth Harmonies of Light event, Jim will create a powerful group field to enhance and support the entire energetics of this season's offerings and community. Additionally, he will offer an experiential workshop before the livestream event to assist you to access and receive more fully from the music and color frequencies.
Jim will share from his thousands of hours of mastery and wealth of knowledge as he explains and then demonstrate by playing new, live pieces so that you can experience directly for yourself the difference between waveforms and essential musical elements so that you can have the most profound experience possible.
There is a deep, energetic movement in our personal psyche and the collective psyche. Are you going to give these energies an integrative, positive means of expression? Let Harmonies of Light assist you in easing the pressure off of this valve and creating a healthy avenue of expression. This is where miracles are created.
Music Has the Power to Heal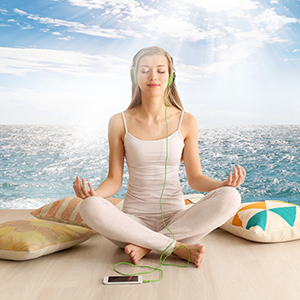 It's well understood and accepted that music makes life more joyful, but does music really possess the power to heal?
The spontaneous and collective power of music is readily apparent at a live music event. Music evokes emotion. It invigorates, energizes, and inspires. It calms, relaxes, and reduces stress.
Traditional healers from most (if not all) cultures have used and continue to use music as an important part of their healing rituals. And today, therapists and health and wellness practitioners use sound and music to treat a broad spectrum of physical ailments and emotional and psychological conditions.
Music evokes spontaneous emotional responses in people, from relaxation to stimulation, to help them heal. It has been successfully used to calm anxiety, ease pain, reduce nausea and physical discomfort, as well as enhance and improve cognitive and emotional functions.
YES! Music really does possess the power to heal. Experience it yourself from one of the top sound healing pioneers on the planet, Jim Oliver!
A Special Message from Jim Oliver:
On January 26, 2019, we are broadcasting a live Harmonies of Light event to assist in setting a vibrational foundation for the ability to make decisions and initiate action from the frequencies of our God-Essence within Body, Mind and Soul.

Have you noticed the tipping point you have reached wherein you can choose to act from a deeper embodiment of your true essence? The old ways of taking action from the mundane to the global will backfire with greater disruptive energy. The pressure is building to act from the passion within compassion with happiness, levity and the sensuousness of expressing the applause within your own heart!!! This is where true abundance lies.

Yes, we can all dance to practicality with a wider vision of true empowerment in alignment with ascension and activation. Innate wisdom and a true sense of responsibility is the compass from which we initiate ALL action. Trust the spontaneity that bubbles up now as part of the foundational core energetic template being bloomed at this time. The Harmonies of Light on January 26, 2019 is dedicated to serving this cornerstone of humanity's unfolding. Can you feel what 2019 holds for you when initiating any action from a synchronized alignment with higher frequencies? All is possible! Allow the distractions in life to melt down and be re-forged into a simpler, kinder, unrelenting expression of God-Essence in Human form. Notice when spiritual distractions can sidetrack the initiating of Action from the Higher Frequencies. To allow oneself to sit back into the arms of The Infinite while moving into action may sound like a dichotomy but it is Ultimate Reality and reflects true clarity.

We look forward to your participation and co-creation for the Harmonies of Light on January 26, 2019.

Blessings to All

Jim has graciously added four tracks from his Freedom Series to this offer. These specially created pieces of music will further uplift you and your own intentionality. It is suggested that you set a clear intention for what you would like to receive and experience through the music. The more present you are with yourself and the music, the more you will be in your own place of self-awareness and freedom — a place where your true self guides you and empowers you to be the Miracle You already Are.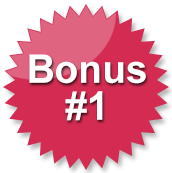 The Abundance of Freedom
Value: $37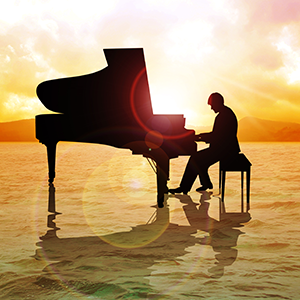 A gentle piano piece that invites you move and flow with calmness and purpose. You are a sovereign being and abundance naturally flows to you… receive with open arms and an open heart. There are choirs of angels sweetly singing their love and offering nurturing and comfort.
---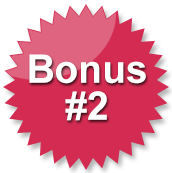 The Blessing of Freedom
Value: $67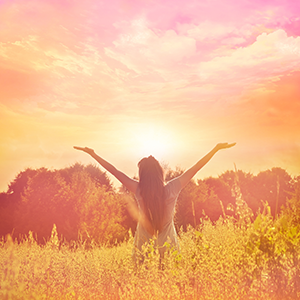 Expansive and filled with imagery that you provide with your presence. Soaring and inspiring. The low bass offers a gateway for the higher frequencies to embrace you. Uplifting and lush. You are Freedom and you share that blessing with yourself and the world.
---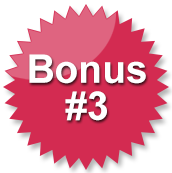 Your Invitation to Freedom
Value: $57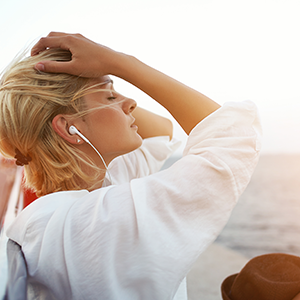 Your invitation to give yourself full permission to resonate with and embody True Freedom and True Liberation. This musical piece is specially created for gently welcoming the essence of your unlimited creativity and imagination from which your clear intentions become fulfilled.
---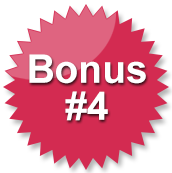 The Freedom of Your Higher Self — The Connectedness of Freedom
Value: $23
A journey through time and space to the place of self-knowing and deep connection to all that is. Majestic, reflective, and empowering. Moving in harmony with unlimited potential. The Music of the Spheres invites you to be the Symphony of Life. Electric piano, strings, and choirs. Experience Heaven on Earth!
Package B
Discount: 90% Off
Total Value: $1,402
You Wealth Special Offer: $147
Add to Cart
30-Day money back guarantee**
Includes everything in Packages A and B, PLUS:

Value: $399
MP3
Runtime: 30–35 Minutes
Have You Ever Wondered What It Would Be like to Have Your Own Personal Soundtrack to Support You Every Day of Your Life?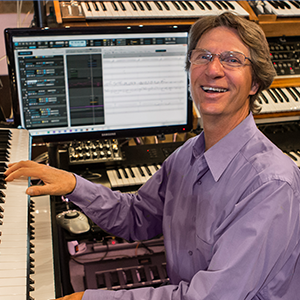 Music engages the body, mind, spirit, and emotions in a manner that is unique to you and your needs now and into the future. For a limited time, Jim Oliver has offered to create custom soundtracks at a special rate for interested members of the You Wealth family.
Jim will lovingly tune in to your unique energy signature and integrate his deep understanding of music, frequencies/pitch, sound waveforms/instruments, chord progressions, modulations and color harmonics into your special music.
In a movie, the music represents and guides the emotions. Suspension and resolution mirrors problem and solution and invites immediate action and purposeful movement. In our lives, music is a companion for most all events and activities we participate in. Now, you can have your own intentional and personally attuned composition to accompany you on your own journey through life.
Relax, Receive, Resonate and Radiate the Authentic You
This original music is a vibrational model of you in your optimal state of Beingness and Oneness with all that is — welcoming you to align with and fully integrate the Truth of Your Divine Essence. This will be a gift of self-love you will appreciate for the rest of your life!
Set your intention and listen to this unique music that is custom created to support you for your highest purpose.
Play your soundtrack daily as you reaffirm your intention and be open to receiving healing (to make whole), harmony, and balance in an easily accessible form.
The vibration of the music accompanies you throughout your day and night.
Each personal music piece is spontaneously composed and recorded in Jim's one-of-a-kind, exclusive Harmonies of Light Recording Studio.
The colors that are harmonically and mathematically related to the musical notes on Jim's vast array of keyboards are infused with the music so you receive an expanded level of music and color healing.
This helps to uncover and reveal The Magnificent You — that you already are!
Connect deeply with your True Self — Your Divine Essence.
Clearly experience your soul's path.
Jim will require your name, a picture of yourself, date of birth, and your heart's intention for this music.
Note: If you have chosen a 2-payment plan option for Package C, your personal music session will be created following payment completion.
Package C
Discount: 81% Off
Total Value: $1,801
You Wealth Special Offer: $347
Add to Cart
30-Day money back guarantee**
Need a Payment Plan?
Second payment due in 21 days
Your personal music session will be created following completion of your second payment
---
Special Added Bonus Expires Sunday at Midnight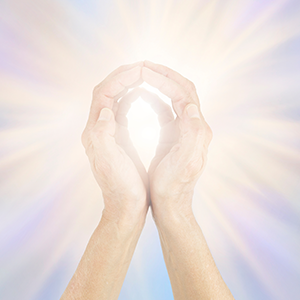 This music is deeply engaging and truly is a meditation in and of itself. Sit in silence when it is completed and allow the light encoded divine intelligence to fill your physical and non-physical Self. The magic of this musical transmission is that you receive what you are ready for and each time you listen it builds on itself and unfolds into the next AH Hah moment. When you have a foundation of knowing thyself as Pure Presence, Self-Actualization and manifestation naturally follows. May we all celebrate the emerging Co-Creative Divine Feminine Energy!
About Jim Oliver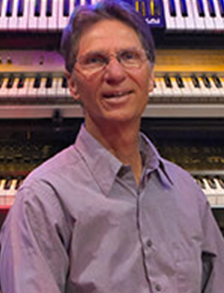 Emmy Award winning, multi-keyboardist musician and composer Jim Oliver is a highly regarded pioneer of healing with sound and color and has created more than 3500 hours of transformational healing music. Jim's musical career has encompassed a wide range from performing with a symphony orchestra to being a composer-in-residence at Sundance Institute with Robert Redford. He is an extremely popular guest on radio shows and telesummits world-wide.
Jim's music study began nearly 60 years ago when at age 5 he began piano lessons. Ultimately, Jim majored in Classical Organ at Hartt College of Music. He has passionately pursued the understanding of how music resonates with Body, Mind, Spirit and Emotions with the focus of being of the highest service through music and harmonized color.
His special gift is to spontaneously welcome the Music of the Spheres. You experience the music with every cell in your body and the very Essence of your Beingness/Your True Self.
Jim has recently developed Harmonies of Light — A one-of-a-kind lighting system that as Jim plays live music, the mathematically related colors shine into the space. This is a profound, multi-dimensional experience. Jim globally livestreams Harmonies of Light Music and Color Meditation Experiences to people simultaneously connecting with each other from all over the world. This offers an expanded, cohesive, and harmonized place for self-healing and self-awareness with full integration of Your True Self. Experience True Freedom and True Liberation.
*DISCLAIMER: The information on this site is not intended or implied to be a substitute for professional medical advice, diagnosis or treatment. Financial or life results vary with each individual and we cannot guarantee that you will experience results similar to the testimonials presented on any of our pages or any results at all. These products are not intended to diagnose, treat, cure or prevent any disease. Testimonials are true and correct, and we will verify them upon request and also provide statements of expected typical results (email: [email protected]); however, these statements or examples should not be viewed as promises or guarantees of results. Any statements have not been evaluated by the Food and Drug Administration. Results are affected by a number of factors over which we have no control. Please see extended disclaimer at bottom of this page.
IMPORTANT MEDICAL DISCLAIMER: The information on this site is NOT INTENDED or IMPLIED to be a substitute for professional medical advice, diagnosis or treatment. All content, including text, graphics, images and information, contained on or available through this web site is for general information purposes only. Please see a medical professional if you need help with depression, illness, or have any concerns whatsoever. WE DO NOT OFFER MEDICAL ADVICE, COURSE OF TREATMENT, DIAGNOSIS OR ANY OTHER OPINION on your conditions or treatment options. SERVICES OR PRODUCTS THAT YOU OBTAIN THROUGH THIS WEB SITE are for information purposes only and not offered as medical or psychological advice, guidance or treatment. Results shared are not typical. You may or may not experience anything from our sessions, the services provided by teachers, speakers and guests. Please consult a medical professional if you are experiencing illness, depression, anxiety, mood swings or any concerns whatsoever. These statements have not been evaluated by the Food and Drug Administration. These products are not intended to diagnose, treat, cure or prevent any disease.
AFFILIATE COMPENSATION NOTICE: You should assume that the You Wealth Revolution has an affiliate relationship and/or another material connection to the providers of goods and services mentioned on this page and may be compensated when you purchase from a provider. You should always perform due diligence before buying goods or services from anyone via the Internet or offline.
**REFUND POLICY: You Wealth Revolution appreciates and values all our listeners and speakers. As a show of our appreciation, we are happy to offer a 30-day, no questions asked Money Back Guarantee to our valued customers to better help them discover if a product will work for them. In the case of Jim Oliver's package, a refund is available within 30 days of purchase. However, a refund will not be granted if more than 300f the files have been downloaded, nor after the Harmonies of Light special event broadcast has passed, nor if you have received your personal soundtrack (whichever comes first). As a way to help show our speakers how much we treasure their knowledge and hard work, a refund can only be offered on one package per customer in a 90-day period. Multiple refunds requested by the same customer within 90 days will not be accepted. Should we notice a pattern of excessive purchases and returns, we reserve the right to remove such person(s) from our mailing list, block future purchases, and/or deny future refunds. Should the speaker's offer involve a personal session, the guarantee will be voided in the event that the session has been used. Should the speaker's offer include digital content, the guarantee will be voided and no refund granted if more than 30% of tracks have been downloaded. We rely on your integrity as a You Wealth listener to honor each speaker's digital assets. Additionally, all requests for refunds should be submitted within the 30-day guarantee period. In the case of 0 package, a refund is available within 30 days of purchase. However, a refund will not be granted if more than 3036f the files have been downloaded, nor after the Harmonies of Light special event broadcast has passed, nor if you have received your personal soundtrack (whichever comes first). We appreciate and thank all our listeners for understanding and respecting this guarantee.
*SURVEY OF YOU WEALTH LISTENER RESPONDENTS: In a survey conducted in August of 2013 listener respondents were asked specifically "Has the You Wealth Revolution Event Helped You Have a Better Life?". Out of 1164 total respondents, 1097 people answered "Yes". Only 67 respondents answered "No". A total of 94.24% percent of respondents said this event helped them have a better life. A copy of this survey and our results can be emailed upon request by emailing [email protected].