Welcome to Eric Raines' Special Offer Page

IMPORTANT: Reserve Your Semi-Private Energy Session w/ Eric Raines

(Limited Spaces Available)
Would You Like to Release Physical and
Emotional Pain…
Rapidly?
Do You Ever Wonder If You'll Feel Joy Again?
Want to FREE Your Body, Mind and Spirit
from Suffering…
in Moments?
In this session with Eric Raines, you will learn how to:
Speak body-brain language outside of words to communicate directly with your body
Reverse engineer a physical smile into a wellspring of emotional cleansing
Pinpoint and transmute stuck emotional poison and trauma
Strengthen, purify, and cleanse your energy to feel fully alive
Silence your mind, making rest and relaxation much easier to attain
Meditate dynamically, making meditation exciting and fun
Claim your sovereignty by focusing on what you truly want to experience
Become more youthful, playful, and excited
What Does It Mean to Discover Natural Humanity?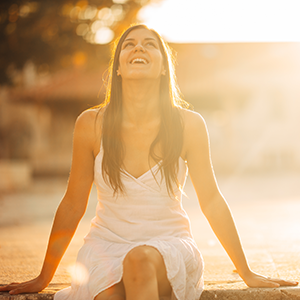 There is a growing movement dedicated to awakening the natural power innate in humanity, the pristine origins of where our human species came from, a striving to become fully activated into an enlightened and embodied potential. A natural human, based in a three-dimensional living body, with fully expanded consciousness, encompasses everything outside of material understanding, transcending space and time. This deep Universal awareness would create a complete understanding of our place in reality, making physical manifestation as simple as focusing more intently.
Existing as a consciousness inside of this fully-activated body would enable a full-spectrum range of senses, far reaching outside of our everyday five and sometimes six senses, thus making what we call super-natural abilities nothing more than an extension of sensations/awareness. Since these abilities are an extension of our DNA makeup, a person who begins the path of activation finds these natural abilities beginning to awaken and emerge. As new senses come online, new awareness begins to blossom. The path has always been one of going inside and finding the Divine within...the Natural Human.
The Importance of the Radiant Smile
The body doesn't speak English. It speaks sensation, impulse, emotion, image, movement, laughter.
The visualization of colors, along with intention and practiced chi flow, can do amazing things for the body at any level. However, this type of visualization is generally still missing the other 99.6% of the entirety of the range of frequency accessible. Enter the Golden Frequency. When we take a beam of sunlight and break it apart within a prism, we can see a rainbow's worth of light spectrum form before us. What hangs out at the edges, what we cannot see, are all the spectrums of what we call invisible light, that also exist within this beam of sunlight.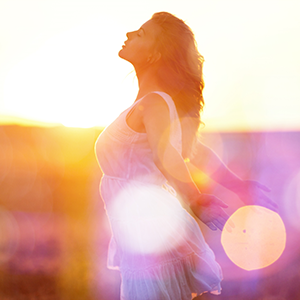 This is why when we move our energy, we strive to be as bright and golden as the sun. There is only inclusion with this energy work: The Golden Frequency encompasses the entire known electromagnetic spectrum. When used long enough, this glorious golden energy, coupled with a radiant smile, can open up frequencies beyond what exist in our known solar system. Completely different wavelengths of light and energy become possible, which enables higher forms of healing and understanding.
Our sun has increased its frequency as our solar system moves into an extremely high vibrationally-charged photon cloud. Some are saying that the sun is now white. This is not the case, simply look at it as it is rising or setting — the colors are much more intense. There are many more frequencies and codes that are coming through from higher dimensional planes.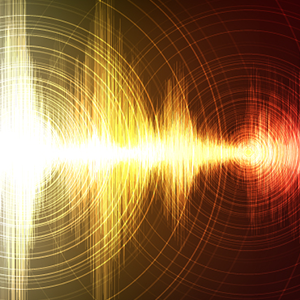 Our sun is getting incredibly active; the Golden Frequency is expanding. We can access more and more energy, more joy. The sun is reflecting us as we shine back. The feedback loop we are creating is the shift that will propel humanity through these ascension transformations. Anyone is able to step into this role simply by finding their radiant smile and beginning to light themselves up with the Golden Frequency.
In learning how to communicate in body-brain language, we can then understand how to use the physical smile, the Radiant Smile, to hack the emotional states of the body, decoding how to detect anything not in alignment with the highest joy.
Once you have this awareness, you have the ability to shift what you find into what is wholesome and beneficial to the mental, emotional, energetic, and physical bodies.
When combining the energy of the Golden Frequency with the physical emotions of joy through the Radiant Smile, we can dissolve new to ancient traumas, begin resolving holding patterns in our physical body, and eliminate emotional poison. This combination of energy work, coupled with joyous intention, begins a wellspring effect of exuberance, physical release of pain, relief from underlying tension, silencing of the monkey-mind, as well as an increase in physical and mental abilities. Learning how to Decode the Radiant Smile offers a unique chance to joyously transform your life and vibrantly shift your world!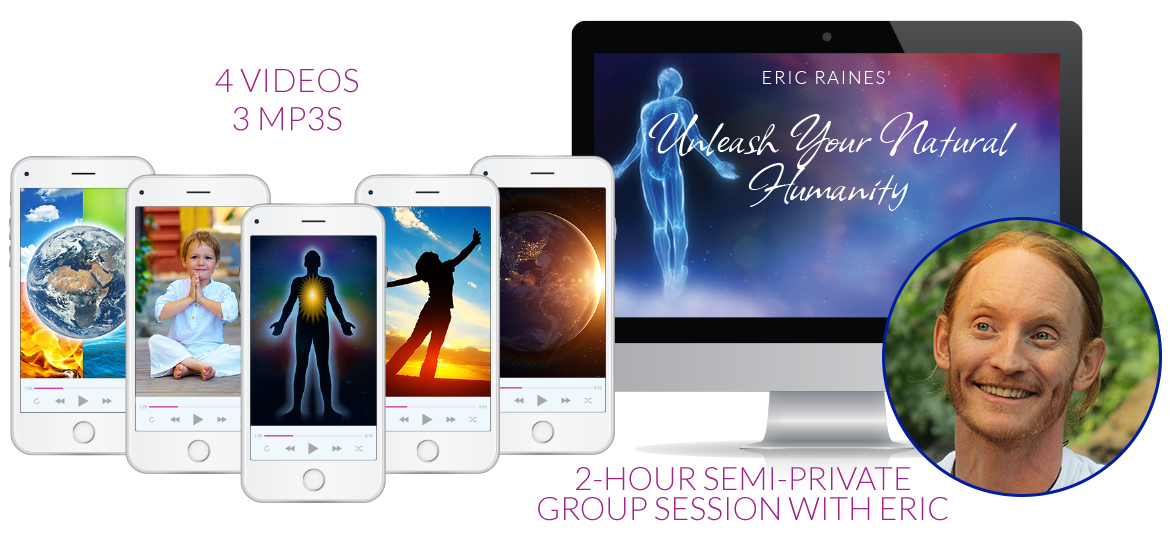 Value: $100
Video
Runtime: 3 Hours, 36 Minutes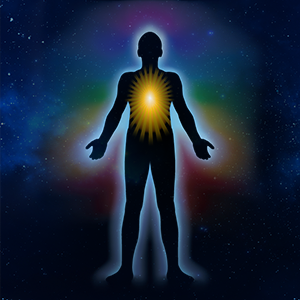 At this point in time, it's not just waves of energy hitting us. We are actually on the up swell of rising energy potential on the planet, and it is not going to stop. Eric shares this powerful, full-circle transmission and study to keep us on the forefront of our evolution and expansion.
Eric will lead you through an exploration of every angle of the mind-body-spirit complex, going in-depth into each one separately with an accompanying meditation before bringing together the trifecta of the awarenesses gained to then begin to do some incredible work inside of ourselves first and then to apply this outwards collectively.
This comprehensive seminar not only provides functional and technical knowledge; Eric will help you to embody and activate this knowledge within your own being through a series of easy activations, exercises, and meditations that will clear your meridian lines of blockages and interferences, induce increased chi flow, and help you to realize full spectrum energy!
During this session, you will:
Gain a thorough understanding of the body's physical anatomy and key energetic pathways
Discover how to feel your own chi energy
Learn simple, effective techniques to flow chi through your body and clear meridian blockages
Learn to increase your own vitality and energy through simple breathing exercises. Practice in real time gaining life-changing tools for every day spiritual hygiene
Learn how to clear energy blockages, restore synergy, and improve your overall health and well-being
Be a student of the ancient esoteric arts as Eric walks you through these foundational techniques to help restore vitality, health, healthiness, and sovereignty to your energy bodies and your life. Experience a fuller, richer life as your improved chi flow revitalizes your body and mental clarity.

Value: $35
Video
Runtime: 24 Minutes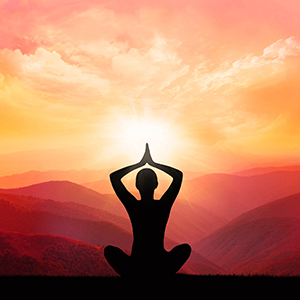 In this short but effective program, Eric and his partner Siara demonstrate a daily yoga flow routine that you can use to increase energy and chi flow and to bring more movement and general ease inside of your body. This routine is appropriate for all fitness levels.
The video includes explanations along with demonstrations of several easy but powerful moves that make up the morning practice for Eric and his many students.
These include:
Breath of Fire
Sufi Grinds
Forward Folds
Side Twists
Seated Rocking
Sun Salutations and Sun Breathing
Body Drops
The routine concludes with an overall body awareness exercise to dissolve mind chatter and heighten your ability to perceive and experience through your body's senses.
Don't be deceived by the simplicity of these exercises. There is a long list of benefits that comes from doing them consistently. They provide an easy way to get your musculature and lymphatics moving as well as the blood pumping.
Additionally, you may also experience:
Increased blood flow and better circulation throughout the lower body and legs
A more supple and open spine
Opened-up root chakra, sex organs, and lower Dan Tien
Stimulation of the lower organs and intestines for improved digestion and increased serotonin production
Clearer focus and expanded consciousness making it easier to think, feel, and understand
Therapeutic release and stretching to open up chest and heart, hips and legs
Reduction and release of shoulder and neck tension
Enhanced circulation and breathing
Looser hips and lower back
Relaxed nervous system and detriggering of the fight or flight response mechanism
Activation of the belly-brain intelligence
Release of toxins from the kidneys
Strengthening of immune system
General feeling of well-being, happiness, and optimism
One of Eric's tenets of vitality and higher consciousness is to spend as much focus, if not more, on the body aspects of the mind-body-spirit complex. If you work with Eric, you will hear him say it should actually be called the body-body-body-mind-spirit complex. Through his deep experience working with and understanding the intricacies and interconnectivity of all of the body systems, Eric has unlocked the keys to returning humans back to their natural state of empowered health, well-being, and creator consciousness.

Value: $35
Video
Runtime: 26 Minutes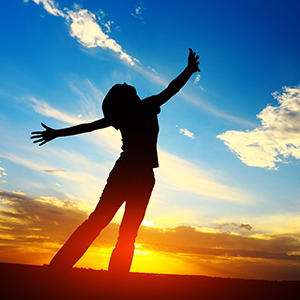 We need to learn a new way of speaking the language of the body. We have to speak something it knows how to respond to, which is different than how our brain operates. While our brain uses words, the rest of our body speaks in a different language, that of light, sensation, visualization, intention, and impulse.
In this meditative exploration, Eric will lead you on a deep journey into decoding the language of your body. You will be guided away from thought into heightened feeling and sensing.
As you follow your breathing deeper and deeper, you will experience your conscious awareness blossoming within your body and you will have a greater perception of your different elements — your skin, muscles, bones, and blood. Just by breathing and learning to work with body language commands, you can map out your entire internal structure.
You will learn how to feel and move your chi to understand where your life essence, your very soul energy is. Once you are tapped into your body, you can then more easily connect and work with your spirit. With a gentle smile, you can pull the energy of joy, happiness, and levity into your body.
This transformative session will revitalize your entire energy field, your full mind-body-spirit complex. It will leave you with a much deeper command of your own vital life force, along with the ability to reach brighter and higher frequencies of light inside and outside of yourself.
You can do these techniques anytime and anywhere. The more you practice them, the stronger you will get until you can breathe magic in your body 24/7!

Value: $30
Video
Runtime: 14 Minutes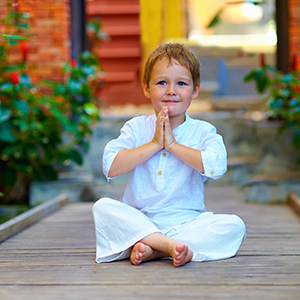 In this precious reclamation of your radiant inner child, Eric guides you out of the conscious mind into a sensatory connection and experience of your body that is the path to reawakening the little god or goddess within you.
Using your breath, you will experience a deepened awareness of sensation, movement, and flow. Inviting you to smile, Eric helps you to tune in to the deeper significance this has on your mind-body-spirit complex. A smile is not just a constriction of the muscles on your face. It's so much more. It's a reaction to energies, primarily the energies of joy, excitement, and happiness.
As you smile, you create the resonance of these energies which then infuse the rest of your body, altering and unlocking your chemistry and activating you into greater energy flow and higher frequencies.
As the meditation deepens, Eric guides your focus to a very specific point in the body where the inner child energy is locked. This is where we hold the excitement and the joy of experiencing the world for the very first time. When we are able to expand our energy and consciousness into this area, we can open this magical awareness and ability again.
Using visual imagery of blossoming flowers and crystal balls, Eric helps you to awaken and reconnect to your playful, joyful, and curious inner child. The immersion continues as Eric invokes crystalline resonance, silver electricity, and golden energies to illuminate and activate your brilliant inner child within every cell of your body.
Dance, play, and jump into this energy with childlike excitement. The ability to be in the now and to experience the newness of each moment may be just what the planet needs most at this time!

Value: $25
MP3
Runtime: 11 Minutes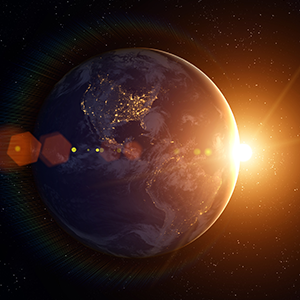 In this meditation, Eric guides you through deep breathing and relaxation into a profound space beyond thoughts and thinking into the feelings and sensations that open up deep awareness within the body.
With breath leading the focus, your journey continues with your consciousness and energy descending into your feet, then down through the layers of Earth to its center. Deeper and deeper you go, until you establish a connection with the Earth's core.
Feel and welcome the Earth's warmth and consciousness as you invite it to ascend up through your feet, then up into your heart space from where it can radiate out through the rest of your body helping you to release anything heavy inside of you — pain, tension, thought loops, emotional traumas, poisons, etc.
Feel the gravity of the Earth pulling all of the heaviness, gunk, and junk down — until the only thing that is left is the clear, clean, pure, energy of YOU!
You will emerge from this Earth Star meditation feeling renewed and empowered in your sovereignty. You can return to this meditation and open up this connection anytime you want.

Value: $25
MP3
Runtime: 9 Minutes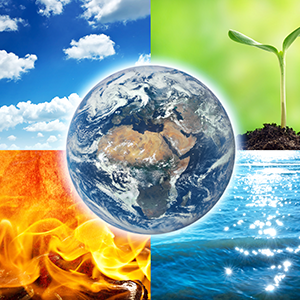 In this fun meditation, Eric guides you on a journey to connect with the Earth elementals or what some call plant devas. These are the oversoul of the plant species. They are very intelligent and conscious with a lot to offer. Anybody can connect into them. All you need is to know how, have the desire, and practice.
Eric leads you through the steps to deepen your breathing and amplify your bodily awareness. You are next invited to connect with the Earth and feel the soil with your feet. Imagine your own roots and leaves pulling in and circulating energy from the Sun and the Earth.
Next, you begin to reach out and feel the essence of the vegetation around you. Is there a plant pulsing at you, checking you out, talking back?
Feel your chi/energy dissolving and merging with the plant consciousness. Put a big smile on your face and begin inhaling directly into the sensation of this plant, feeling your smile echoing and transmitting through the wood, through the leaves. In this space, you may experience the consciousness of the plant beginning to communicate.
It's not words that plants communicate in — it's the language of light and body language. Don't listen for words; listen for sensations. That feeling that makes you want to say 'thank you' or 'I love you'— direct that at them. And feel it come back magnified thousands of times.
Feel the connection to the codes to the Garden of Eden. We never got kicked out. We just lost the awareness and the ability to communicate. The more you practice with this technique, the easier it will get until you can have full-blown conversations with the oversoul of any type of plant! They can tell you how they want to be grown. They can tell you what they need. You can tell them what you need from them, and they can literally become medicine for you.
The potential here is infinite! Use your power wisely!
Package A
Discount: 49% Off
Total Value: $250
You Wealth Special Offer: $127
Add to Cart
30-Day money back guarantee**
Includes everything in Package A, PLUS: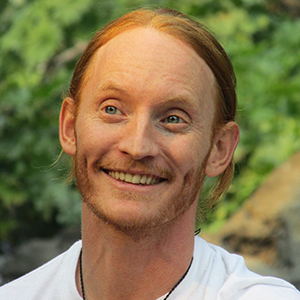 In this exclusive format created just for the You Wealth Revolution audience, Eric is offering a semi-private two-hour group healing session and class limited to six people per session.
During your time with Eric, he will guide the creation of a strong high-frequency group field where he will assist in removing blockages and implants and then guide you through powerful and transformative exercises to open up your energy meridians and centers; tap into and increase the flow of blood, chi, and energy (which are all synonymous); strengthen your connection to Source and the Earth; and experience and anchor in the Golden Frequency so that you can feel and know your true Inner Radiance, your Natural Humanity.
We will go through the breath into deeper and more aware states of being, opening up the nervous system into deeper levels of relaxation and activation. Once the mind has shifted into a deep resonant state of rest & relaxation, we will begin to open up the meridian flow through the body, cleaning out toxicity from the mind/body/spirit plus identifying and removing any etheric implantation or entity connections.
The 12 major organ meridians run from the head to the feet and from the abdomen and chest to the hands and vice versa. Each one of these energy pathways flows directly through the major organs of the body filling them with vital life force (chi), cleaning out dysfunction. Once the meridians are open and flowing, the natural chi levels of the body become brighter, making it relatively easy to clean out any remaining negatively-oriented attachments. This will be a great session, covering a wide variety of topics and healing, with time for personal questions and individual attention.
This event will have a focus on your individual discovery and empowerment. A lifelong student himself, Eric brings to each session a richness of insight and knowledge that encourages exponential growth for each participant. Expect the wisdom, humor, insight, flair, and practical-take-it-home-and-use-it-today-tools that Eric shares so easily.
Note: A recording of the activation session & training will be sent to each registered participant.
Package B
Discount: 61% Off
Total Value: $450
You Wealth Special Offer: $177
Add to Cart
30-Day money back guarantee**
Refunds will not be granted if the date of the scheduled semi-private group session & class has passed, whether attended or unattended
Need a Payment Plan?
Second payment due in 21 days
---
Special Added Bonus Expires Sunday at Midnight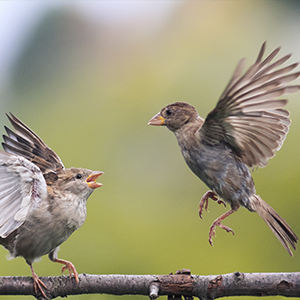 This recording provides a simple and powerful technique on how you can turn around a panic attack or alleviate any triggering of the fight or flight response. With adrenal fatigue a chronic issue for many people today, this is a great tool to assist you in maintaining balance and calm no matter what may come up that derails you or how stressful your daily life is.
There are a few sensations that happen inside of the body that when one feels panic or an adrenaline spike. The mechanics behind this is the autonomic nervous system triggering out of rest and relaxation into fight or flight responses. The autonomic system covers bodily functions that run automatically such as the heartbeat, breathing, and digestion.
Eric will explain how using your breathing, in particular the exhale, to gain conscious control over the automatic functions that go haywire inside of the body when you're triggered into fight or flight can ease you back into a neutral state or even deeper into rest and relaxation.
With practice and effort, you can learn to reverse even the most intense states of fight or flight or panic attacks. With this technique, your body won't have a choice but to respond. Your adrenals will thank you!
---
Recognizing the Reasons and Reframing Your Reality
PDF
Article & Empowerment Guide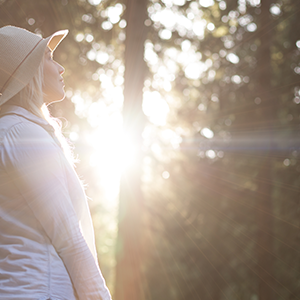 Have you ever wondered why the world is as it is while no one seems to really notice or do much about it? There is an entire world of perception underneath the surface of what most of us believe is the entire scope of reality. Inside of this energetic space that is outside of visible light, and thus "not real" for most of humanity, is a consciousness at work that is extremely advanced, does not exist inside of physical matter, and needs the resonance of negatively-oriented emotions to survive and continue living. The reason we do not notice these energies is because most of us are paying attention to reality from the mind level, and not truly listening to what we feel.
In this illuminating article and guide, Eric discusses why the world is in the state that it is and the simple solutions we can take to help change it and our experiences of it by learning to feel, observe, and consciously choose how we respond and create. He will share some simple yet powerful techniques to help you become a positivity generator, which, when fully applied, can change your entire perspective of reality and your place in it.
About Eric Raines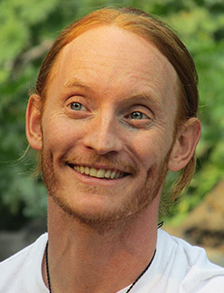 After an intense energetic activation in 2012, Eric Raines became aware of the implantation and parasitic construct, by direct observation. His subsequent search for answers about this experience led him on a journey to self-discovery. This discovery, coupled with ample real-world practice, allowed him to gain a deep understanding of this invasive system, how to promote self-protection through daily practices, and how to remove these false constructs from himself and others.
Constantly expanding his repertoire of tools, Eric currently implements energetic tools ranging from parasite/implant removal, meridian clearing/balancing, crystalline organ rejuvenation, theta healing, soul fragment retrieval, remote lymphatic work, and Golden Light energy work. Physical-based practices such as Quantum Pause Breathing, Reverse Breathing, self-lymphatic massage, Cycle Stretching, Chi Kung (Qigong), and meditation are also used. Eric is an ardent advocate of aiding the entire human race to achieve their full, natural potential.
Eric is called to teaching as many as he can. As a receiver of this hidden esoteric knowledge, Eric considers it his duty and life's purpose to share this information with the world, to free all of humanity from the ravages of this system, and to help create a world filled with love and light.
*DISCLAIMER: The information on this site is not intended or implied to be a substitute for professional medical advice, diagnosis or treatment. Financial or life results vary with each individual and we cannot guarantee that you will experience results similar to the testimonials presented on any of our pages or any results at all. These products are not intended to diagnose, treat, cure or prevent any disease. Testimonials are true and correct, and we will verify them upon request and also provide statements of expected typical results (email: [email protected]); however, these statements or examples should not be viewed as promises or guarantees of results. Any statements have not been evaluated by the Food and Drug Administration. Results are affected by a number of factors over which we have no control. Please see extended disclaimer at bottom of this page.
IMPORTANT MEDICAL DISCLAIMER: The information on this site is NOT INTENDED or IMPLIED to be a substitute for professional medical advice, diagnosis or treatment. All content, including text, graphics, images and information, contained on or available through this web site is for general information purposes only. Please see a medical professional if you need help with depression, illness, or have any concerns whatsoever. WE DO NOT OFFER MEDICAL ADVICE, COURSE OF TREATMENT, DIAGNOSIS OR ANY OTHER OPINION on your conditions or treatment options. SERVICES OR PRODUCTS THAT YOU OBTAIN THROUGH THIS WEB SITE are for information purposes only and not offered as medical or psychological advice, guidance or treatment. Results shared are not typical. You may or may not experience anything from our sessions, the services provided by teachers, speakers and guests. Please consult a medical professional if you are experiencing illness, depression, anxiety, mood swings or any concerns whatsoever. These statements have not been evaluated by the Food and Drug Administration. These products are not intended to diagnose, treat, cure or prevent any disease.
AFFILIATE COMPENSATION NOTICE: You should assume that the You Wealth Revolution has an affiliate relationship and/or another material connection to the providers of goods and services mentioned on this page and may be compensated when you purchase from a provider. You should always perform due diligence before buying goods or services from anyone via the Internet or offline.
**REFUND POLICY: You Wealth Revolution appreciates and values all our listeners and speakers. As a show of our appreciation, we are happy to offer a 30-day, no questions asked Money Back Guarantee to our valued customers to better help them discover if a product will work for them. In the case of Eric Raines' package, a refund is available within 30 days of purchase, or until the date of the semi-private group session and class (whichever comes first). However, as a way to help show our speakers how much we treasure their knowledge and hard work, a refund can only be offered on one package per customer in a 90-day period. Multiple refunds requested by the same customer within 90 days will not be accepted. Should we notice a pattern of excessive purchases and returns, we reserve the right to remove such person(s) from our mailing list, block future purchases, and/or deny future refunds. Should the speaker's offer involve a personal session, the guarantee will be voided in the event that the session has been used. Should the speaker's offer include digital content, the guarantee will be voided and no refund granted if more than 30% of tracks have been downloaded. We rely on your integrity as a You Wealth listener to honor each speaker's digital assets. Additionally, all requests for refunds should be submitted within the 30-day guarantee period. In the case of Eric Raines' package, all requests for refunds must be submitted within the 30-day guarantee period, or until the date of the semi-private group session and class (whichever comes first). We appreciate and thank all our listeners for understanding and respecting this guarantee.
*SURVEY OF YOU WEALTH LISTENER RESPONDENTS: In a survey conducted in August of 2013 listener respondents were asked specifically "Has the You Wealth Revolution Event Helped You Have a Better Life?". Out of 1164 total respondents, 1097 people answered "Yes". Only 67 respondents answered "No". A total of 94.24% percent of respondents said this event helped them have a better life. A copy of this survey and our results can be emailed upon request by emailing [email protected].