Welcome to Brian Besco's Special Offer Page

IMPORTANT: Reserve Your Special Package

(Supplies May Be Limited — Act Quickly)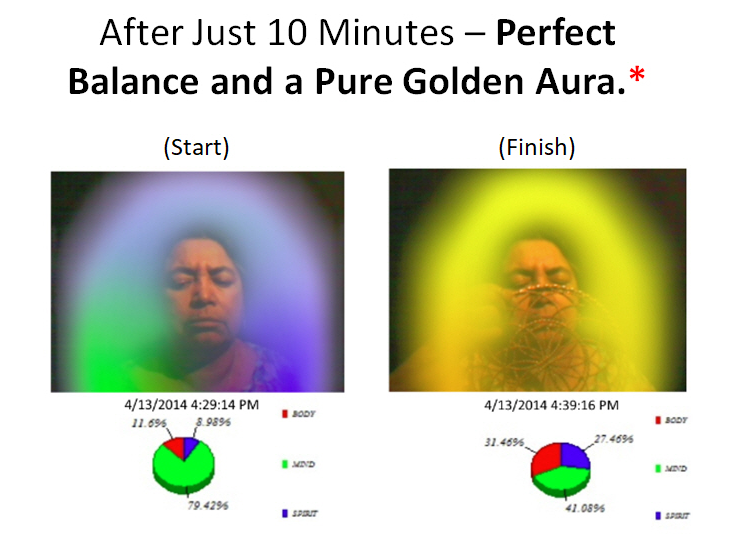 Have You Ever Asked Yourself, Will I Ever Feel Good Again?
The Answer to Your Question Is YES!
Rapidly Align to Your Higher Soul Frequencies and…
Break Free from Harmful EMF, 5G, Geomagnetics, Water & Entities
In this RADICAL NEW transformative package, you get special TOOLS to unlock heart-based energy amplification to:
Transform 5G Networks and Communications Towers
Energize and Potentize Municipal Water Supplies
Transform Regional and Local Electrical Grids
Lightning-Fast Alignment Through the Field of the Sacred Heart and Quantum Mind
The Basic Home-Health and Personal-Care Package
Everything you will need for your environmental, personal, water, and all other forms of EMF care.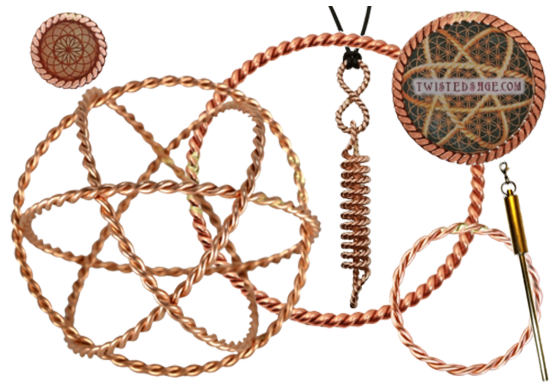 Tensor Technology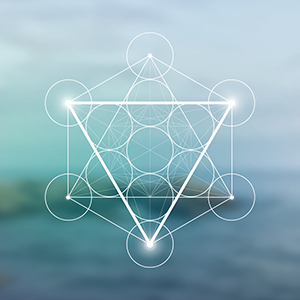 Tensor Technology is noted for its use in healing, energizing and restructuring water, enhancing plant growth and vitality, beekeeping, among thousands of other observations, including connectivity to the spiritual.
Within a Tensor Ring is an infinite source of energy that is neither electric nor magnetic with an output that is beneficial and healing to all life forms. It is a superconductor that neutralizes magnetic fields, bringing coherency to chaos, and easily stabilizes and equalizes the bio magnetic and energy fields of the body. Tensor Fields produce a measurable gravitational effect.
Tensor Fields are science-based, though go far beyond the current scope and reality of most sciences. Tensor Rings are truly an integration of Scientific and Spiritual Technologies.
The Science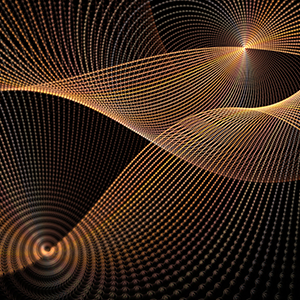 When copper is heated and drawn to create the wire, the crystalline structure within the wire is aligned creating a one-way piezoelectric energy flow. When a wire is folded, twisted, and the ends meet back on themselves, they create a continuous flow of energy both ways. When cut to precise measurements, the twisted crystalline copper creates an antenna. So, Tensor Rings are basically a piezoelectric-powered antenna. These precise measures are call Cubit measures. Several Cubits have been found that were used to align and construct Sacred Sites around the globe, yet only a dozen or so Cubits are known to create Tensor Fields at this time.
The Rediscovery of Ancient Technology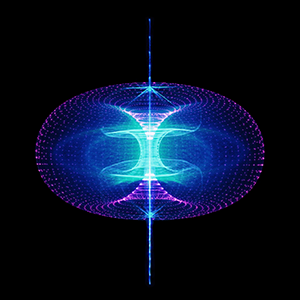 Slim Spurling Re-Discovered Tensor Ring technology in 1991. Slim knew of John Wheeler's extensive work with closed loops. John Archibald Wheeler, who coined the term black hole, came up with the mathematical theory of the "Tensor" field, which is found inside the ring. Wheeler called the field created by the loop a tensor field. Hans Becker, an astrophysicist who extensively tested the Spurling Rings, found the ring to oscillate at 144MHz, a harmonic of the speed of light. He said that, When you create a closed loop coil, energy begins to flow, and the laws of physics go out the window. They may be the simplest, most efficient source of energy there is… gathering it and condensing it freely from space.
Tensor fields create an anti-gravity field. Grebennikov's work supports this hypothesis as well as Mueller's global scaling, where Tensor Rings emit a harmonic to a specific gravitational wave. We also demonstrate cancellation of electromagnetic fields within a Ring through GDV photoimaging. Tensor Fields restructure electromagnetics to where they are beneficial to the human body. A recent biofeedback study with the Cell Phone Tab shows that using a smart phone with the Cell Tab affixed to the phone case, aligns Chakras and energy bodies, as well as makes organs function better.
Tensor Rings — Beyond the Science…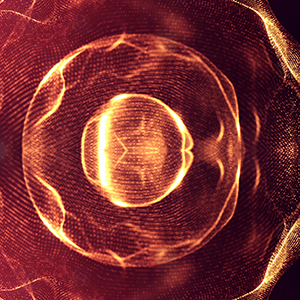 Tensor Fields are science based, though go far beyond the current scope and reality of most sciences. Tensor Rings are truly an integration of Science and Spiritual Technologies. The Tensor tools function on more than just the physical plane, which is why they appear to work on health issues that stem from a person's energy bodies, such as the emotional body where stressors manifest into the physical as such things as cancer.
Etheric Templates are the non-physical aspect of Tensor Rings, which we see as what makes these tools so powerful in the subtle energy realm.
We are seeing that the Rings are created on a higher plane, and anchored into the physical through the Sacred measurements, or Cubits.
There are many of these Etheric Templates created at TwistedSage Studios, and by others around the world. The first one that came into being was the Ascension Ring. The Ascension Ring is that higher dimensional aspect of the Galactic Cubit. Then the Balance and Harmony Ring, which is the energetic aspect of the Standard Teotihuacan Unit of measure.
The Water Ring is another specialized Etheric Template anchored into the physical, which works with the consciousness of water. The Wifi Ring and the Meter Ring are two more tangible and profound tools that could not function without their Etheric Templates. The base measurement of these two Rings is the same that Slim Spurling used, yet the Spurling Ring will not do what these Rings do, innately. It is because of the Etheric Template that houses the consciousness of electricity, the Earth, and the Earth elementals, which allows these Rings to function the way they do.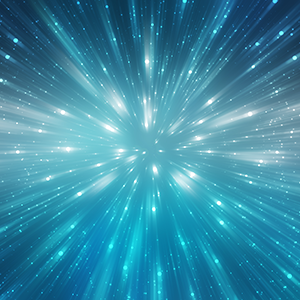 The Golden Light Wand is based on a Sacred measurement that anchors in an ancient etheric tool which moves geomagnetic lines and has the ability to clear timelines and realities.
The most beautiful thing about all these tools, is that they are heart-based creations. Even Slim found that the Military could not utilize the Tensor Fields to send out negative thought-forms nor malicious intent.
There is a lot of fantastic observations by people from all walks of life, the world over, with the Rings.
It has been reported, the magic and miracles, every single day, of people using the Rings with cancer, addictions, afflictions, pains and strains. But it is the higher Soul connecting clearing activating and healing work that Brian is the most passionate about.
Deep Within Us We Each Know Our Path and What We Want to Do… Our Soul's Heart's Desires.
The Deluxe Transformation Package
A Home Health and Personal Care Package
Everything you will need for your environmental, personal, water, and all forms of EMF care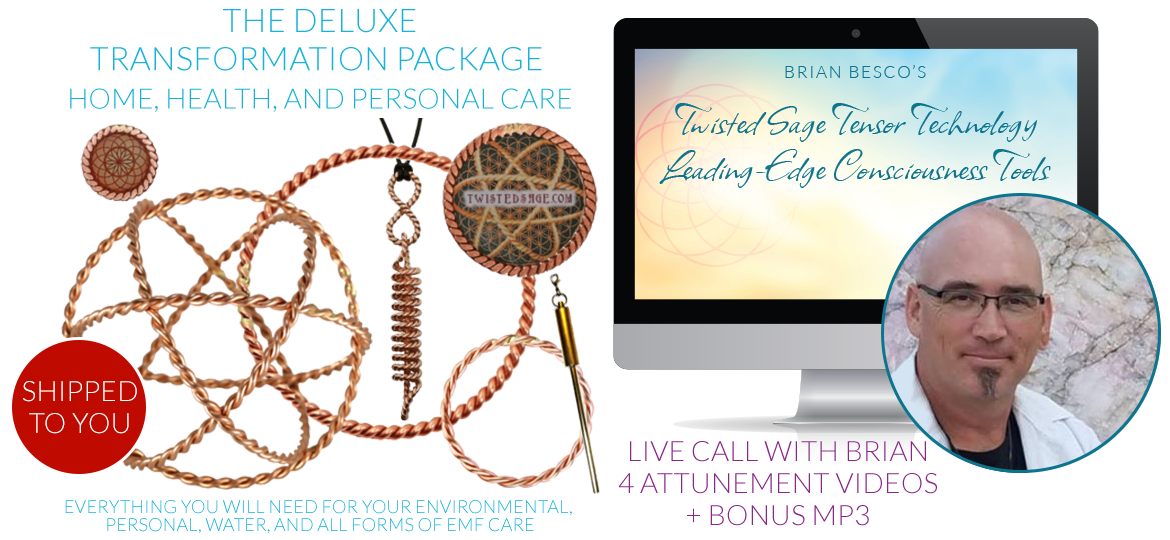 Value: $66
**Physical Item Shipped to You**
Tensor Field Generators remediate the harmful effects of EMF pollution, including: cell phone radiation, electrical systems, computers, appliances, radio signals, and other electromagnetic polluters. This tool, the Golden Fire Generator, does all this plus brings through a sense of well-being for all those within its field, as it helps clear connections for everyone, so they may bring in more of their own Light.
The 4″ Golden Fire Generator extends out nearly one mile in all directions to restructure all non-beneficial frequencies, including EMFs, Geomagnetic, Cell Towers, Power Lines, Radio Waves, HARP, Radionic Transmissions, Portal/Vortexes, and lower consciousness energies.

Value: $54
**Physical Item Shipped to You**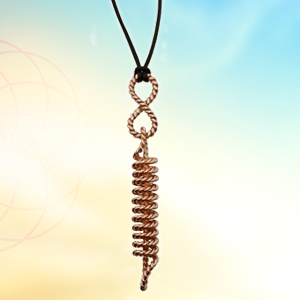 Golden Fire Mini Coil Pendant is a toroidal field device designed for personal protection and one of the of the best Empath Filters I have found!!!
The Golden Fire Coil's toroidal field flows through the Sacred Heart, throat, Pineal, Quantum Mind, then expands out. The Soul's Light comes in to meet it, and there is a merging, a connecting of You out into the field. It is beyond bringing the Soul Light in. Beyond just bridging the Soul. It brings in a Universal Connection.
So much is going on with the interplay of Light.
Brian sees it as an interplay of the Sacred Heart with the Soul's Light, which comes through in a torus of golden streaks around the body. To me, it appears as a very solid toroidal field right around the body.
Golden Fire Mini Coil Pendant is 3-¾″ long and ⅜″ diameter, including the attached Infinity. Adjustable leather lanyard is included.
Recommended for empathic individuals, to be used for a personal filtration of others' energies!
Value: $44
**Physical Item Shipped to You**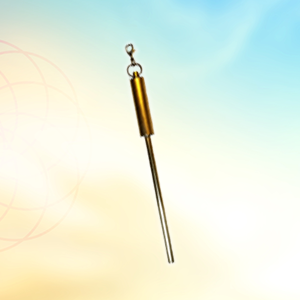 The Golden Fire and Light Rod is our most powerful subtle energy tool to date for transforming non-beneficial energy fields and frequencies. Use it for clearing, healing, raising vibrations, shadow work, activating, creating and un-Creating realities with love.
The wand comes with an adjustable lanyard, but it can be used in the pocket or in a bag. As long as the Wand is on your person, it protects your energy field.
If you choose to work with some of the more latent energetics of the wand, the Harmony Handbook 5G Edition will walk you through all the activations, attunements, meditations, consciousness working, and the creation of columns of light.
The energy of this Wand is amazing, and it makes a great pendant.
Wand is approximately 4-½ inches long.
An Eight-page instructional/activation booklet included with each wand.
Value: $42
**Physical Item Shipped to You**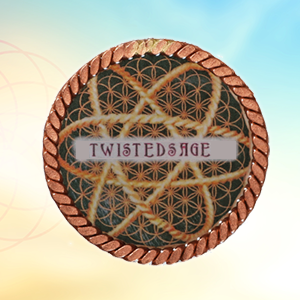 Golden Fire Disc is another super versatile, powerful, tool! This weather-proof, stickable is used on your electrical panel to restructure the entire electrical emissions within your home, as well as your neighborhood!! Clear even the most unceasing frequency emitter!
Make home feel like Home!!! It works throughout an entire electrical circuit, as well as back up out the distribution line. Raises the vibration of your home, while raising the vibrations of your family, making home feel like home… cleaning, clearing, and creating healing space.
The tool is the Golden Fire, the energetics of Gaia, and the Earth Elementals as well as the frequencies and properties of Unconditional Love, which flow through the electrical wiring of the building, enveloping all occupants in a transformative, healing, loving, energy.

Value: $32
**Physical Item Shipped to You**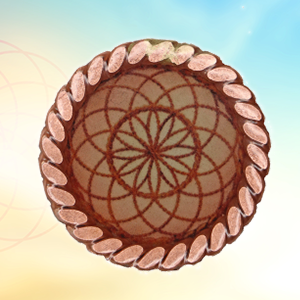 Turn your Cell Phone into a Healing device!! Instead of blocking harmful EMFs and Radiation, our tools are transforming the energy into something healthful and beneficial!! The newly constructed Golden Fire Cell Phone Tab is an efficient and powerful EMF protector and transformer encased in a natural resin shell.
The self-adhering cell phone tab is found to be highly effective in remediating harmful radiation from your phone and other electronic devices.
The 1″ Golden Fire Cell Phone Tabs have a super-sticky rubberized backing which stays readily onto any surface. Apply to your Cell Phone or Cell Phone Case, Tablet, or other electronic devices. An independent biofeedback study showed the Cell Phone Tabs make cell phones beneficial to the physical and energetic bodies, aligning chakras and making organs function better, when using your cell phone!!
The design in the center of the Cell Phone Tab is the Golden Fire Torus. Its energetics are carried through each individual Tab for the person who uses it. The background is semi-translucent to partially blend with your device's color.
For those who are super sensitive to electronics, using our Cell Phone Tabs allows them to freely use a cell phone again!

Value: $26
**Physical Item Shipped to You**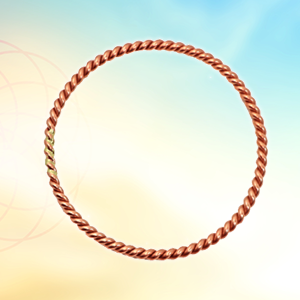 Introducing the 3.75″ Golden Fire Water Ring! Water Rings connect to and with the physical and etheric/spiritual aspects of water. The Water Rings allow for direct communication with the water to create healing elixirs simply by speaking through the ring to the water, and placing the ring around, under, or over the water. In as little as ten minutes you can notice a change.
Leave the ring around the water for at least eight hours for a total clearing and charging of the water.
Tensor Fields, in general, bring water to its original crystalline structure, making water lighter in weight in the lab due to the positive right-hand high-spin rate, and balancing PH. And that's just what's happening on the physical level. Our water ring clears all cell memory of water and bringing it back to its original blueprint of water! The Rings can also be used to communicate with water to create healing elixirs!
The water ring contains the frequencies and properties of the earth's plant, mineral, and crystal kingdoms, as well as the elementals of water, air, fire, and ether. You can simply infuse the properties of the plant and mineral kingdoms into your elixir as well, by voicing your intention through the Ring.

Value: $18
**Physical Item Shipped to You**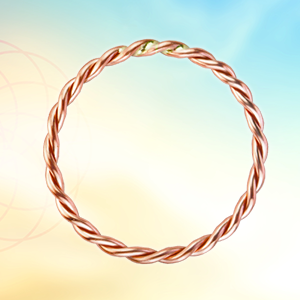 The Wifi Ring is a super versatile tool, which can be used for much more than putting on your Wifi router to transmit beneficial frequencies from. It can be carried in your pocket or as a pendant, placed over water facets, and can also be used over light-bulbs to transmit those unconditional love frequencies of the Golden Fire through the visible light spectrum!
The Golden Fire Wifi Ring uses visible light, and other electromagnetic spectrums, as carrier waves for the frequencies of Unconditional Love. The Etheric Templates of the Meter Ring, Cell Phone Tab, Fire Ring, and now the Golden Fire, are all contained within.
Simply place the Wifi Ring on the source of the non-beneficial frequency, where it will automatically connect to and transform the frequency emitted. If you do not have access to the source of the frequency, having the Wifi Ring anywhere in your field (as a pendant or in your pocket) will protect your field.
The Wifi Ring is approximately 2″ in diameter.
---
Universal Light Attunement and Activation
Value: $111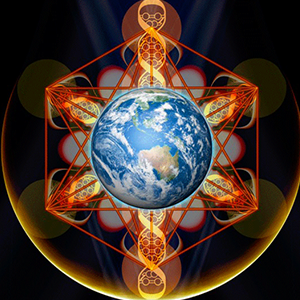 It has never been so simple and easy to clear and reset ourselves from lifetimes of soul-based experience, so that we may move forward as the Master Creators we truly are!!!
Come step into the Quantum Void of infinite possibilities. From this space, your entire Soul Spark will be anchored into the human, and into the very core of your physical being (DNA). We will ultimately anchor in this Field of Universal Light, which contains the Field of Universal Peace as well as your Light, as well as the tri-fold Golden-Flaming Sacred Heart.
In the process of anchoring in these high-level activations and New Earth Grids, we will also be doing the Soul-level connecting and clearing work. There is so much of the "simple work" that happens automatically during the process… releasing cords, non-beneficial entities, clearing and aligning chakras and energy bodies, returning and clearing Soul shards, aligning with our higher Soul Self, reactivating the Merkabah, clearing past present and future lives, and clearing timelines and realities that no longer serve us. It has never been so simple and easy to clear and reset ourselves from lifetimes of soul-based experience, so that we may move forward as the Master Creators we truly are!!!
No matter how you see and say it all, this Activation exercise is one of the most profound and all-encompassing works we have had the honor to share thus far.
Notice, that once you choose this Activation, things will already begin to shift!!
This is simply how the quantum world of soul-level intentions work!!
Package A
Discount: 37% Off
Total Value: $393
You Wealth Special Offer: $247
Shipping: $12 US / $30 International
Add to Cart
30-Day money back guarantee**
Includes everything in Package A, PLUS:
Value: $111
4 Videos
Total Runtime: 33 Minutes
Sacred Space of the Heart — MP4 [7 Minutes]

The Sacred Heart Space is found within the physical heart where Ego cannot follow and is accessible in a few simple breaths!!!! It is from here that we can re-activate the Merkabah. We see our consciousness as a little ball of Light about the size of a marble; it sits in the middle of the brain, right behind the pineal gland. This consciousness sees through our physical eyes and sees the world as separate from ourselves. In this exercise, we are going to move our consciousness into our Heart Space.

The heart contains thousands of physical brains cells, as it was the first organ created after conception. The Sacred Space of the Heart can appear to you as a small room, or a cave. It can also appear as an ocean beach… whatever it is that you see, trust it. The Sacred Seat of the Heart is where we wish to settle our consciousness down onto. When you get to your Heart Space, you will find only those beings that are there for your Greatest Good. Trust who you see in this Sacred Space.

To get to the Sacred Seat of the Heart, simply take in the Trinity Breath of both Earth and Sky, mixing the two energies together within you to form the Trinity — the Trinity of Earth/Sky/You. With the out-breath, picture yourself as that little ball of Light that sits in the middle of the brain, and move out of the brain, into the throat, dropping down into the Sacred Space of the Heart. Once there, look, or feel, for a place to sit your consciousness down onto- your Sacred Seat of the Heart.

The Trinity Breath — MP4 [7 Minutes]

Travel to receive a gift from Gaia, swim with the Dolphins in Star Lake, and radiate the Tri-Entity energy out of your Heart. A powerful technique brought to being by channeled energies of Love and Light along with The Elders Three!!!

The energy of Three — Earth, Sky and You — makes you a very powerful person. You then Allow the energy of Three to flow and build into two spheres of energy, one within your chest and one around your body. Allow it to flow into the Earth, into the Sky, into your home, into your life. Allow the energy to just flow. This is a great and powerful energy.

5D Animator: Attunement and Activation — MP4 [13 Minutes]

Begin your soul journey by entering the Sacred Space of the Heart. Visualize yourself standing on your favorite spot in nature. Breath in the unconditional loving energy. Align you and your Higher Soul Self, and all of your Soul Aspects, throughout Time, Space, and Dimensions. Clear non-beneficial energy attachments, including Entities and non-beneficial energetic implants. Release Soul Contracts that no longer serve you. Balance, align, and activate all chakras that are for your greatest good. Clear and integrate lost Soul Shards. Connect with your Star Family and Soul Group to unlock all DNA and Soul Codes back to Source. Clean, clear, and heal physical, mental, and emotional bodies. Once all Downloads and Uploads are complete, simply activate all multidimensional Merkabah Fields with a breath.

Journey to Gaia — MP4 [6 Minutes]

Take a journey, from the Sacred Space of the Heart, into the Earth to see Gaia, and receive a special gift from her.
Value: $100
Wednesday, December 5th, 2018 at
5:00pm Pacific / 6:00pm Mountain / 7:00pm Central / 8:00pm Eastern / 1:00am (Dec 6) GMT
Personal and Environmental Clearing and Cleansing
This Exclusive 60-Minute Live Session with Brian Will Be a Game Changer!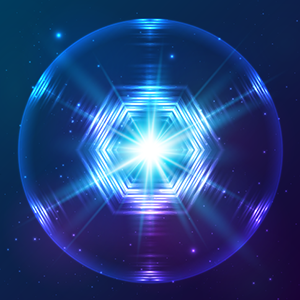 During this session Brian will clear your personal and physical space, opening portals to allow a flow of positive energy into your consciousness. Included in this session will be a discussion of tensor technology capability and Brian will create and hold space for higher soul connections to include cleaning and clearing, activating and attuning, and bringing it full circle into the physical.
This exclusive live session provides an opportunity to work with Brian in a group setting. Have your Twisted Sage tools available during the call and learn more about the transformation in store!
Package B
Discount: 51% Off
Total Value: $604
You Wealth Special Offer: $297
Shipping: $12 US / $30 International
Add to Cart
30-Day money back guarantee**
---
Special Added Bonus Expires Sunday at Midnight
Harmony Handbook and Multidimensional Primer
Brian Besco's Harmony Handbook is a must for anyone who is interested in Tensor Technology. If you are a newbie to this technology, this handbook will make it easy to understand and use these amazing tools!
Whatever level you are at with Tensor Technology you will be happy you have this book!
---
Special Bonus:
Brian's Sessions with Darius

September 19th, 2018 Call
Anchoring the Golden Fire:
Heart-Based Consciousness Tools for Today's Energies
Truly incredible and shocking and beautiful! Get ready to experience the newest 5D energy of tensor fields for soul healing into BLISS, PEACE and LIGHT fast!
In this session, you will experience the life-changing Golden Fire Sacred Heart Activation to bring in your cosmic light, heart and power!
October 8th, 2018 Call
Anchoring the Golden Fire:
Heart-Based Consciousness Tools for Today's Energies — Q&A Call
Amazing! If you've been wondering how to 'protect' your energy during these times, how to rise above the low energy, and prep for the energy of 177 MHz the 'lost cubit', you'll want to listen to this call! Brian also offers a Universal Light Activation to bring in your cosmic light, heart and power! This is a MUST-EXPERIENCE SESSION!
December 3rd, 2018 Call
Anchoring the Golden Fire:
Heart-Based Consciousness Tools for Today's Energies — Q&A Call #2
Wow! Brian Besco returned and guided the group into a high space to see our own creation matrix and step out of old programs! It was WILD!
Get Lightning-Fast Alignment Through the Field of the Sacred Heart and Quantum Mind! Don't miss this truly amazing activation and the Galactive Cubit Energy! Discover how we as creators can begin to manifest a better world for ourselves, and ultimately, all of creation!
About Brian Besco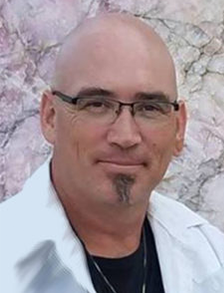 Brian Besco has dedicated his life to planetary evolution, and beyond. Brian is best known as a Master Builder and owner of TwistedSage Studios, where they create leading-edge energy tools.
In the past years he has assisted in the clearing of planetary grid systems, while bringing through and utilizing new energy systems. The Cleaning and Clearing work, on cosmic proportions, is where Brian thrived and grew within the old paradigm. His soul's calling still remains with bringing through the higher consciousness tools, which are anchored into the fields of the Tensor Rings he and his family produce in South Dakota.
*DISCLAIMER: The information on this site is not intended or implied to be a substitute for professional medical advice, diagnosis or treatment. Financial or life results vary with each individual and we cannot guarantee that you will experience results similar to the testimonials presented on any of our pages or any results at all. These products are not intended to diagnose, treat, cure or prevent any disease. Testimonials are true and correct, and we will verify them upon request and also provide statements of expected typical results (email: [email protected]); however, these statements or examples should not be viewed as promises or guarantees of results. Any statements have not been evaluated by the Food and Drug Administration. Results are affected by a number of factors over which we have no control. Please see extended disclaimer at bottom of this page.
IMPORTANT MEDICAL DISCLAIMER: The information on this site is NOT INTENDED or IMPLIED to be a substitute for professional medical advice, diagnosis or treatment. All content, including text, graphics, images and information, contained on or available through this web site is for general information purposes only. Please see a medical professional if you need help with depression, illness, or have any concerns whatsoever. WE DO NOT OFFER MEDICAL ADVICE, COURSE OF TREATMENT, DIAGNOSIS OR ANY OTHER OPINION on your conditions or treatment options. SERVICES OR PRODUCTS THAT YOU OBTAIN THROUGH THIS WEB SITE are for information purposes only and not offered as medical or psychological advice, guidance or treatment. Results shared are not typical. You may or may not experience anything from our sessions, the services provided by teachers, speakers and guests. Please consult a medical professional if you are experiencing illness, depression, anxiety, mood swings or any concerns whatsoever. These statements have not been evaluated by the Food and Drug Administration. These products are not intended to diagnose, treat, cure or prevent any disease.
AFFILIATE COMPENSATION NOTICE: You should assume that the You Wealth Revolution has an affiliate relationship and/or another material connection to the providers of goods and services mentioned on this page and may be compensated when you purchase from a provider. You should always perform due diligence before buying goods or services from anyone via the Internet or offline.
REFUND POLICY: You Wealth Revolution appreciates and values all our listeners and speakers. As a show of our appreciation, we are happy to offer a 30-day Money Back Guarantee to our valued customers to better help them discover if a product will work for them. However, as a way to help show our speakers how much we treasure their knowledge and hard work, a refund can only be offered on one package per customer in a 90-day period. Multiple refunds requested by the same customer within 90 days will not be accepted. Should we notice a pattern of excessive purchases and returns, we reserve the right to remove such person(s) from our mailing list, block future purchases, and/or deny future refunds. Should the speaker's offer involve a personal session, the guarantee will be voided in the event that the session has been used. Should the speaker's offer include digital content, the guarantee will be voided and no refund granted if more than 30%% of tracks have been downloaded. We rely on your integrity as a You Wealth listener to honor each speaker's digital assets. Additionally, all requests for refunds should be submitted within the 30-day guarantee period. We appreciate and thank all our listeners for understanding and respecting this guarantee.
*SURVEY OF YOU WEALTH LISTENER RESPONDENTS: In a survey conducted in August of 2013 listener respondents were asked specifically "Has the You Wealth Revolution Event Helped You Have a Better Life?". Out of 1164 total respondents, 1097 people answered "Yes". Only 67 respondents answered "No". A total of 94.24% percent of respondents said this event helped them have a better life. A copy of this survey and our results can be emailed upon request by emailing [email protected].