Welcome to Mona Delfino's Special Offer Page

Discover the Quantum Connection to Your Divine Feminine Energy!
Ignite Your Cells and Align to a Higher Frequency Within Your Soul
You will learn:
How to feel important in your world, no matter what anyone else is experiencing!
Experience is Expression. Expression comes from the Soul. The Soul is developing into the light we were born to be: Divine Feminine energy is centered in the heart. New experiences are on the horizon!
Learn to become more aware in consciousness and discover "WHO YOU ARE"!
Learn the amazing qualities you possess that have been buried, and how to release those unwanted emotions!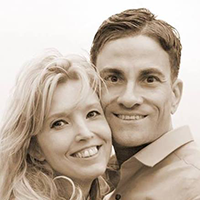 We Are in Major Times of Change!
The Divine Feminine is a way of living within ourselves that aligns the twinned energies of unification and oneness to be the priority into 2018, and beyond!
We are all going through major changes in our lives, and the way we become more fulfilled and satisfied is through this creative understanding of your soul's desire. By living the way of the Divine Feminine interaction, your own truth can rise up into the conscious realm, providing you with a peace of mind and sacred connection to your higher self. From this balance within, you will find yourself more aligned to your true desires; live better and more vibrantly; become more satisfied with a deeper connection on a daily basis, naturally; and, more easily be yourself while expressing yourself confidently!
What Does This Mean Down Deep for All of Us?
It means becoming more real, more satisfied internally, more independent, and much more centered.
Today we are blessed with both insight and opportunity to learn like never before. We are learning about who we really are, our achievements and how we have a choice in where to begin.
That is where the true power lies: Deep within us — that inner-world is of greatness. There is nothing to fear from knowing that freedom lives inside of our true soul.
I thank life every day that we have this precious time to merge with ourselves in a way like never before. I thank the Universe for constantly opening doors to new ways to identify gifts given, receiving love and appreciating every moment as just that… the opportunity to change. — Mona
Let Mona teach you the meaning and HOW to become more aware of your true Self, and watch the change in 2018!
The New Paradigm is here, and we ARE the Age of Aquarius!
2018 and Beyond!
From now on, if we simply recognize the past as an illusion, live now in the moment, and see that the only thing holding us back is the attachment to our old emotions, then we don't have to let these emotional blockages dominate our existence and turn into physical conditions. Health comes in all forms: As above, so below.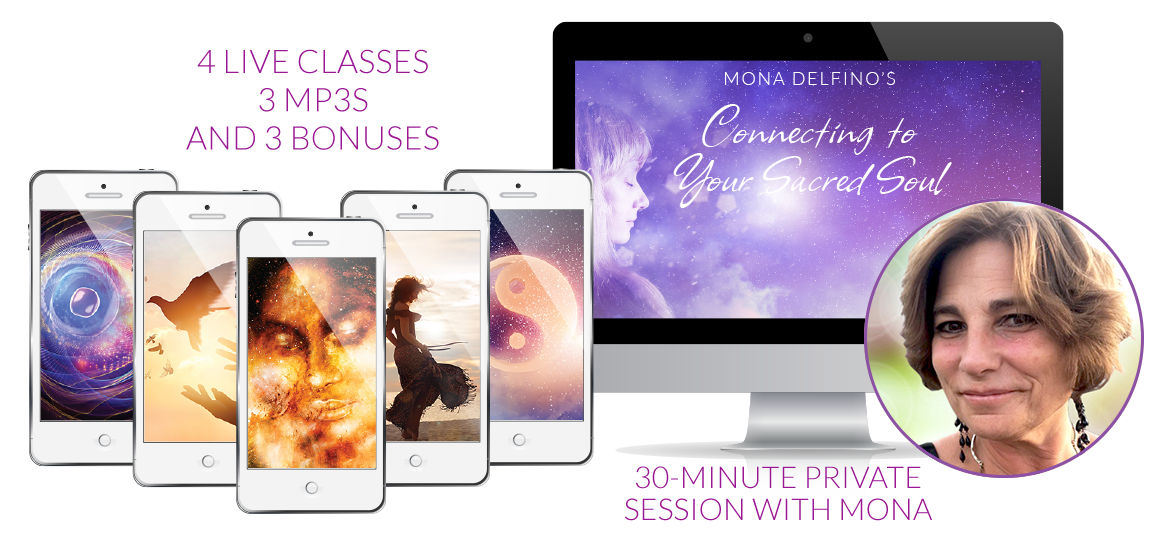 Value: $442
Tuesday, February 13th; Thursday, February 15th; Tuesday, February 20th; and Thursday, February 22nd, 2018
at 4:30pm Pacific / 5:30pm Mountain / 6:30pm Central / 7:30pm Eastern / 12:30am (Feb 14) GMT
Plus: 2 PDFs
Become Consciously Aware of Your Divine Self
You might say Spirit gave us a "boost" into this new paradigm, allowing us to exit a realm that had us feeling sensations like, I am so tired of living like this or, I want to expand more into life, but don't know how.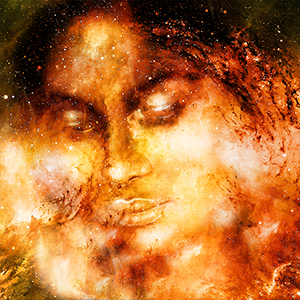 Our part in all of this change today is to recognize that our past — whether it be in this life or all life times — is only an illusion. It is not the moment you live right now. We can say because we have been through our past, we need to have learned from it. And if we haven't, we are still holding on to the emotional effects of that past. In order to release these effects, you must first realize that with every single event in our lives, there were several lessons. If one is still strong with you, check into the possibilities for what lessons were there for you, instead of blaming others or feeling insecure around it. You have the ability to recognize an internal lesson, even if that means it was meant to make you stronger.
Today we see the Goddess, or Divine Feminine, has come to life. The old forms of masculine dominance have been in each of us as we used it for protection and survival. Many women have embraced that form and they have become hard… and maybe that served them at one time. However, with this brand-new gift of Feminine quality arising to heal our planet, that style serves no one. The times we are in derive from the true source of love. With that comes the recognition to revisit our past and change it from our hearts. This is truly the quantum effect we've been waiting for!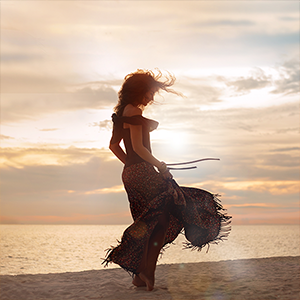 Topic: From Then, to NOW!
Our past… exploring what the collective was, then to the present… How the future is shaping up for prosperity, manifestation, and definitely new awareness from expansion through perspective!
A pdf worksheet is provided so you can prepare questions for Mona on the Q&A call.
Call 1 — 60 Minutes of Instruction

Tuesday, February 13th, 2018 4:30pm Pacific / 5:30pm Mountain / 6:30pm Central / 7:30pm Eastern / 12:30am (Feb 14) GMT
Call 2 — 60 Minutes of Q&A

Thursday, February 15th, 2018 4:30pm Pacific / 5:30pm Mountain / 6:30pm Central / 7:30pm Eastern / 12:30am (Feb 16) GMT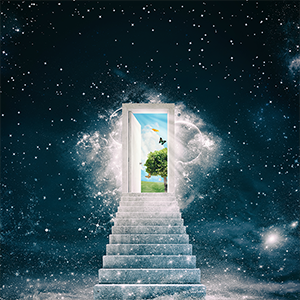 Topic: A New World —
Divine Feminine Awareness
Identifying our lifestyle choices, collective consciousness, living simply so we can simply live. (moving beyond the mundane) Here's where we get our hands dirty by exploring the internal power where all answers lie.
Call 3 — 60 Minutes of Instruction

Tuesday, February 20th, 2018 4:30pm Pacific / 5:30pm Mountain / 6:30pm Central / 7:30pm Eastern / 12:30am (Feb 21) GMT
Call 4 — 60 Minutes of Q&A

Thursday, February 22nd, 2018 4:30pm Pacific / 5:30pm Mountain / 6:30pm Central / 7:30pm Eastern / 12:30am (Feb 23) GMT
Note: Replays will be made available after calls have been completed.
Value: $47
MP3
Runtime: 14 minutes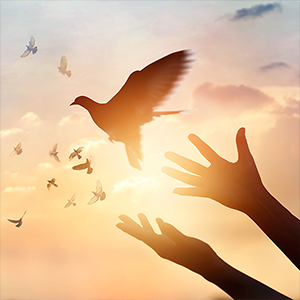 In this Meditation/Activation, we discuss "Forgiveness." It is so important to see that forgiveness is not about someone else necessarily. It will always come down to your free will and how you choose to hold on or let go of any situation in your life. Forgiveness is about you, your intent, your understanding and compassion. It is about you healing you.
We start out with 2018 being about our depth, and internal compassion for ourselves, and then the world. May this activation set you free from all past experiences and room to develop new choices and connection.
Value: $47
MP3
Runtime: 9 minutes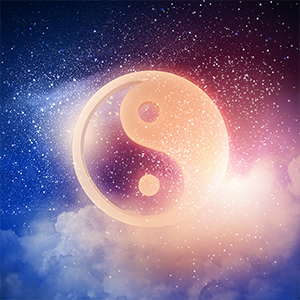 Karma, in the past, has been an idea that "whatever goes around, comes around." It has also meant, "Do unto others as you would have done to you."
HOWEVER, today is different because of Universal shifts and changes energetically. The term Karma needs to be better understood. We are in a new time, and a new paradigm. With this said, the knowledge of creating from our heart, not as victimization from the past, we are now responsible for our action and reactions.
2018 shows and sheds a new light on old thinking. We are creators, not victims, as we discover how our old patterns are what really attracted circumstances that we are now capable of changing.
Value: $47
MP3
Runtime: 10 minutes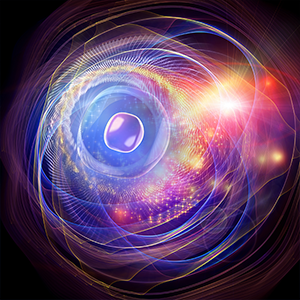 We hear so much today about quantum and cellular healing, but have you heard exactly how that works for yourself?? Mona has found this audio to change your constructs (thinking) and provide you the "IN-FORMATION" your cells are waiting for! Perfect health is achievable through cellular understanding of muscle memory and these constructs!

Value: $100
Via Phone or Skype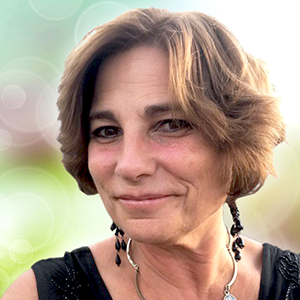 Mona's ability to read your needs, whether they be emotional, mental, or physical, has been described as "uncanny". She will tune in to the situation(s) that may have been there since birth, or even from other lives. Blockages in the body come from blockages in the psyche, as well as the physical. Our ideas on survival came from a decision somewhere in our life, and Mona will read it. These "truths" are significant to your healing and help you to realize these unconscious choices we have made, thereby releasing you from that binding and freeing you into your Self. Many are discovering the absolute necessity of recognition in their lives today as they are ready to make the leap into the freedom within.
When you have a physical session, it is like a fully-clothed massage. Mona reads the areas of the body needing your attention. She will go into who, what, when, where, and why to produce relief. Sensations run through the body as it releases. This is typical as energy begets energy. You leave feeling lighter and clearer… ready for your desired way of living. Asking questions, having a conversation as to how you are feeling, etc. are part of the package.
A phone conversation is like being touched with a wand as you hear and feel your healing happening right over the phone. This is just as powerful as a hands-on session because truth and energy know no bounds. This reading will still affect your physical body for the change, or shift, to develop within you.
Note: Private sessions are not recorded. You are welcome to record your session using your own device.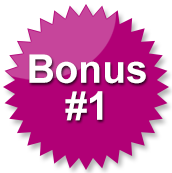 Chapter from Mona's New Book: "The Body Awakens"
Value: $65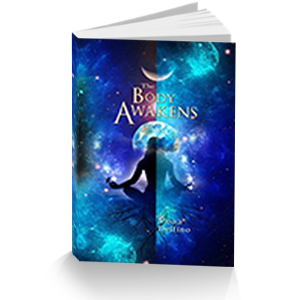 4 years ago, Mona decided to write a book called "The Sacred Language of the Human Body". It was written to simply state how the body's language speaks, and mostly, WHY we get sick. In her 40 years of energy reading and healing, this was an exciting book to write!
NOW the sequel is on its way out for learning about how "The Body Awakens"! We are totally blessed by the Universe as humanity grows into a unification of Oneness. However, it must start with us individually. Here is a taste of chapter one… and so much more is yet to come!!
As we listen to our emotions, shift into more flexibility and lose the judgements, we "become" more expanded and much more capable of being able to change our cellular memory into that oneness within ourselves.
Enjoy this little teaser, as soon, the book will be revealed!
---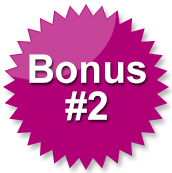 New Energy for 2018: Tools to Make the Most of Higher Feminine Vibrations
Value: $198
Saturday, January 20th and Saturday, January 27th, 2018
at 1:00pm Pacific / 2:00pm Mountain / 3:00pm Central / 4:00pm Eastern / 9:00pm GMT
2-Part Live Call Series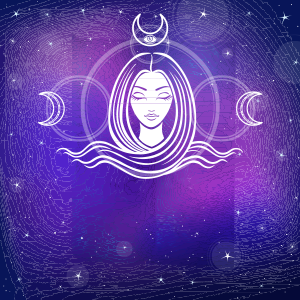 In this world full of change and transformation, there has never been a better time to discuss the value of who we ARE and what we are presenting back the world!! In order to do that as efficiently as we'd like, we must understand the influences of the energy given to us by the Cosmos! The end of the year is always more intense as we begin to reach the new beginnings of the upcoming new year, with new healing and new energy! We are in the newest cycle in history with the Divine Feminine.
For us, it means that we will become more consciously aware of our actions, reactions and non-actions to our past. Have we learned what we could — and can — change? Did we forgive or let go of the past that hurt us? Did we realize we were very much a part of anything that occurred? NOW is the time to recognize, understand and become this Divine Self within that can change our health, our lives and even the world.
Discount: 84% Off
Total Value: $946
You Wealth Special Offer: $147
Sold Out
30-Day money back guarantee**
---
Special Added Bonus Expires Sunday at Midnight
Video
Runtime: 13 minutes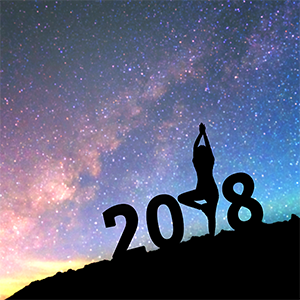 The Times, they are a-changin' — as the song puts it, could not be a more spot-on statement! With so many shifts in our world, from questioning world governments to wondering what else we'll hear in the daily news, it has become very stressful to very entertaining for some!
We are truly in the midst of questioning our existence and our place in the world. 2018 is a continuation of 2017, with more zest for inner knowing and self-satisfaction! That means 2018 will present YOU as the star of your own show! Not only are you the main actor, you are the scriptwriter and the director!
This is a very real and exciting year if you are able to align to your true soul desire and recognize the quality within yourself with the divine feminine!
Testimonials
About Mona Delfino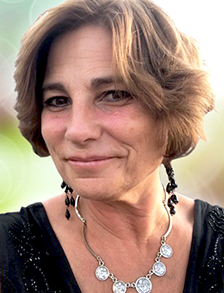 Mona Delfino is an Energy Medicine Practitioner who has worked on thousands of people across the world. She is a sought after speaker and healer who takes medical intuition to a whole new level! Mona is also bilingual in the Sacred Language of the Human Body. She's an author and Shaman who woke up in consciousness at 6 months old, and has been hard at work helping others ever since! Mona's passion is to be the catalyst for healing and self-empowerment on ALL levels, who teaches "the magic of the medicine within." She is a certified instructor and trainer with the Institute of Heart Math, and a Medicine Woman with the Native American Church of Nemenhah.
She loves the art of Alchemy and is a bridge builder who brings together Science and Spirituality, Ancient and current healing techniques, Quantum Medicine and The Aloha Spirit. As a spiritual priestess, her background is extremely dynamic and her track record of exceptional readings makes her "The People's Healer." Mona offers individual healing sessions that are done over Skype, phone, and in person. She also holds spiritual retreats that are timely and relevant for all who attend. Current topics include the Spiritual Immune System and Parenting our Children in the Age of Transformation.
*DISCLAIMER: The information on this site is not intended or implied to be a substitute for professional medical advice, diagnosis or treatment. Financial or life results vary with each individual and we cannot guarantee that you will experience results similar to the testimonials presented on any of our pages or any results at all. These products are not intended to diagnose, treat, cure or prevent any disease. Testimonials are true and correct, and we will verify them upon request and also provide statements of expected typical results (email: [email protected]); however, these statements or examples should not be viewed as promises or guarantees of results. Any statements have not been evaluated by the Food and Drug Administration. Results are affected by a number of factors over which we have no control. Please see extended disclaimer at bottom of this page.
IMPORTANT MEDICAL DISCLAIMER: The information on this site is NOT INTENDED or IMPLIED to be a substitute for professional medical advice, diagnosis or treatment. All content, including text, graphics, images and information, contained on or available through this web site is for general information purposes only. Please see a medical professional if you need help with depression, illness, or have any concerns whatsoever. WE DO NOT OFFER MEDICAL ADVICE, COURSE OF TREATMENT, DIAGNOSIS OR ANY OTHER OPINION on your conditions or treatment options. SERVICES OR PRODUCTS THAT YOU OBTAIN THROUGH THIS WEB SITE are for information purposes only and not offered as medical or psychological advice, guidance or treatment. Results shared are not typical. You may or may not experience anything from our sessions, the services provided by teachers, speakers and guests. Please consult a medical professional if you are experiencing illness, depression, anxiety, mood swings or any concerns whatsoever. These statements have not been evaluated by the Food and Drug Administration. These products are not intended to diagnose, treat, cure or prevent any disease.
AFFILIATE COMPENSATION NOTICE: You should assume that the You Wealth Revolution has an affiliate relationship and/or another material connection to the providers of goods and services mentioned on this page and may be compensated when you purchase from a provider. You should always perform due diligence before buying goods or services from anyone via the Internet or offline.
REFUND POLICY: You Wealth Revolution appreciates and values all our listeners and speakers. As a show of our appreciation, we are happy to offer a 30-day Money Back Guarantee to our valued customers to better help them discover if a product will work for them. However, as a way to help show our speakers how much we treasure their knowledge and hard work, a refund can only be offered on one package per customer in a 90-day period. Multiple refunds requested by the same customer within 90 days will not be accepted. Should we notice a pattern of excessive purchases and returns, we reserve the right to remove such person(s) from our mailing list, block future purchases, and/or deny future refunds. Should the speaker's offer involve a personal session, the guarantee will be voided in the event that the session has been used. Should the speaker's offer include digital content, the guarantee will be voided and no refund granted if more than 30% of tracks have been downloaded. We rely on your integrity as a You Wealth listener to honor each speaker's digital assets. Additionally, all requests for refunds should be submitted within the 30-day guarantee period. We appreciate and thank all our listeners for understanding and respecting this guarantee.
*SURVEY OF YOU WEALTH LISTENER RESPONDENTS: In a survey conducted in August of 2013 listener respondents were asked specifically "Has the You Wealth Revolution Event Helped You Have a Better Life?". Out of 1164 total respondents, 1097 people answered "Yes". Only 67 respondents answered "No". A total of 94.24% percent of respondents said this event helped them have a better life. A copy of this survey and our results can be emailed upon request by emailing [email protected].