Welcome to Julie Renee Doering's Special Offer Page

Finally… How to Have More Money, Joy and Happiness in 21 Days… Even If You've Tried Everything!
For a better, richer, more joyous life…

"I created a new project that was $50,000 of revenue for me and my company, which is really great! But it wasn't so much just The Wealth, I think it actually created wealth in all parts of my life. I really got to look at my health and my career and my relationship with my husband and my family. Actually all that increased over the month." *

— Lorraine Frances

A Revolutionary Quantum Method to Release Millions of Money DNA Blocks with Julie Renee… FAST!
If you are ready to break through the invisible barriers holding you back and powerfully move into the magnetic resonance of your own quantum success — then these wealth acceleration packages are designed just for you!
The combination of three of Julie Renee's most powerful quantum abundance programs will help you learn the fundamentals of using the quantum field for clearing millions of blocks to success and guiding you easily off the hamster wheel of overworking and underachieving to your mission mastery and dreams made manifest!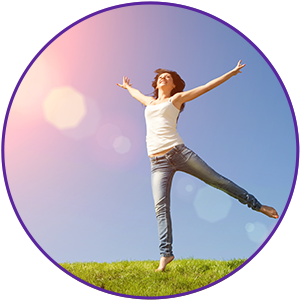 Julie Renee's Accelerate Wealth LIVE includes a 21-day program with 3 live clearings. Learn how to create balance in your life — Julie Renee's self-paced study program with videos and action sheets help you to create the successful life you deserve. You will also receive powerful magnetic wealth meditations to help you generate your abundant life. Julie is also including her Q5 meditations to support your wealth acceleration.
Take your wealth acceleration to the next level by adding Julie Renee's "Everyday Magnetism" and "Quantum Success" home-study programs to learn techniques that can draw wealth and abundance to you.
What do you want to create in 2017?
What do you want to create for the rest of your life?
Julie Renee will take you through the mockups — the field amplifications — and during the process you'll turn your field into a wealth magnet! You'll progress through daily gratitude exercises and get to work in the physical world in a way that opens your flow and follow through. Wealth — without greed — to be used for greater joy, expansion, full self-expression and a better life.
Forget following your dreams — Julie wants you to live and manifest your dreams — take them out of your dreamland and into your reality! Remember, this is your time to shine!
What would you do if you knew that you would not fail?
What would you seek to accomplish? What would you manifest? Who would you be? Who would you be partnered with? You can take a much more active, powerful role in how life plays out for you. Stop standing on the sidelines and get in the big game!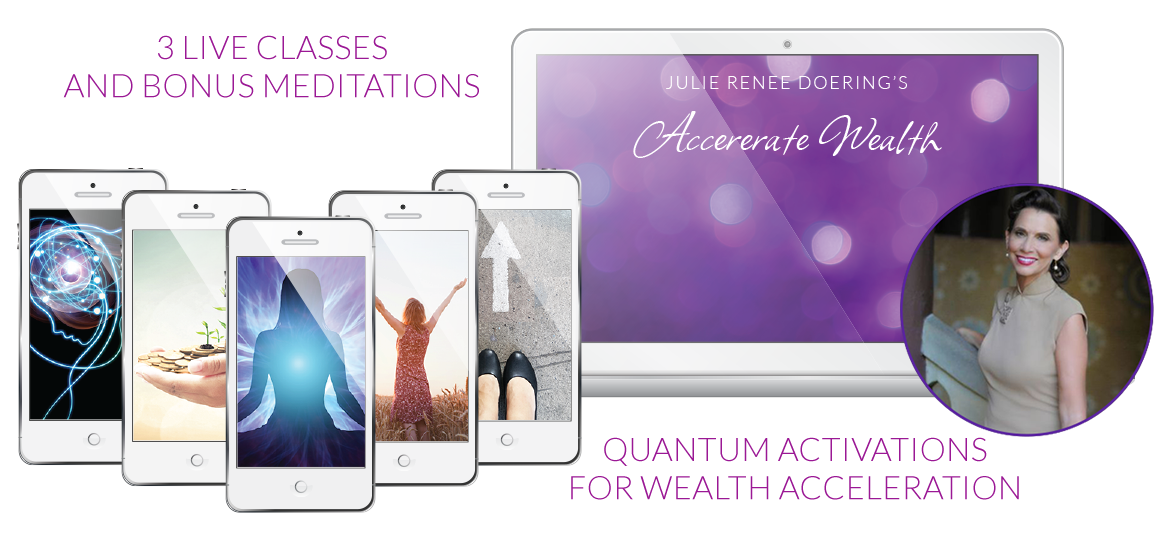 Package A

Item 1: Accelerate Wealth LIVE

4 One-Hour Live-Stream Clearings with Julie Renee
April 26th, May 3rd and May 10th, 2017 at
10:00am Pacific / 11:00am Mountain / 12:00pm Central / 1:00pm Eastern / 5:00pm GMT
NEW BONUS CALL: Tuesday, May 23rd, 2017 at
10:00am Pacific / 11:00am Mountain / 12:00pm Central / 1:00pm Eastern / 5:00pm GMT
You'll receive an audio, video replay, slides, charts, and transcript for each of the 3 wealth-acceleration trainings so you won't miss a thing!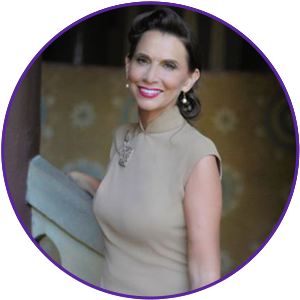 Stop the madness! Stop taking ineffectual trainings and getting coached on how to make wealth fast with little or no sustainable results. If you haven't made enough wealth to live the lifestyle of your dreams, it's not your fault. Or for that matter your coach's fault. You may have problem soul contracts and debilitating DNA programs 'running' in your body and field that prevent you from stepping into your powerful fully expressed life.
How this Program Works and What You'll Receive!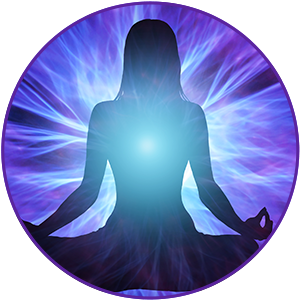 Quantum Wealth Acceleration techniques are time tested and really work! The combination of meditation, clearings and our action will escalate your wealth immediately. You'll be supported in reprogramming your wealth beliefs so you can start creating real money now.
You'll learn the step-by-step system to attracting real money with less effort and time. You'll also see what NOT to do and how to avoid the biggest mistakes that cause you to repel the money you want to attract.
You'll be getting the incredible 4-part live training (you can choose to do live or at your own pace!) and the Premier Wealth Accelerator 21-day Meditation and Action Guide!
About the Live Sessions
Wealth Acceleration Session One: Clearing the Way It Is

Covers the right, permission and ability to create great wealth, to maintain, sustain and grow wealth. Also removing DNA programing, as well as 40 unique wealth-block anchors! We'll also take the stops off group mind, and family controls removing domination, suppression and control!

Wealth Acceleration Session Two: Getting Full Support and Resources

Covers the right, permission and ability to be fully supported and have all the resources you need to manifest your dream life removing domination, suppression and control.

Wealth Acceleration Session Three: Momentum and Erasing Self Sabotage

Covers the right, permission and ability to be free to stand for yourself, take action and follow through removing resistance to authority, self-sabotage, domination, suppression and control.

Livestream Afterglow Clearing! The BEST is Yet to Come!

New Bonus Call!

As momentum builds many of our wealth students opt to go through the course multiple times building momentum and focused results!

14 days after our final live training we've added a very, very special afterglow training to help you step more powerfully into accomplishment on an ongoing basis.
You'll Also Receive:
The Wealth Acceleration Guide has helped thousands of individuals just like you go from stuck to skyrocketing results in wealth and overall happiness! Accelerate Wealth From the Inside Out Fast Start Action Book delivered over 22 days.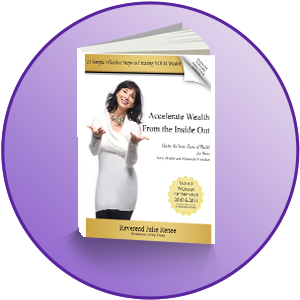 You'll receive one powerful breakthrough lesson (chapter) 22 days in a row! To make this easy Julie Renee has also recorded each chapter so you can listen to your breakthrough lesson on your commute or as reinforcement as you progress through your day. You'll learn and shift as you discover your context for being, how your commitment creates your results and how fueling with gratitude every day amps up your magnetic resonance for wealth flying towards you! Each extraordinary chapter is a blessing unto itself. Topics like truth telling, how much you speak the truth increases how much the universe manifests at the highest level for you, the decide, commit, take action, succeed chapter, your context for being and who you say you are, and so many more very juicy topics for reflection and action!
The Balance Your Life Now book, now with video training and Fast action sheets!
Part of being truly wealthy is living in a level of full self-expression and joy that balanced living can deliver. You'll discover the balance wheel in all its glory, and how to raise the bar not only in wealth, but in family and social time, rest and relaxation, and even how creativity and art can help your feelings of wellness and joy! If you want a fully embodied, fully self-expressed experience of wealth, this is the key to having it all! In the fast action guide book, you'll find charts for yourself, your relationship and your children! Actions sheets included: personal balance wheel, couple's balance wheel, children's balance wheel, and balance accelerator questions to get you into a balance of full self-expression in as short as 12 weeks!
Powerful Magnetic Wealth Meditations: Including The Hard Core Four!
Quantum Leap Shifters!
The Definitive Guide to Powerfully Generating Your Abundant Life

A profound and deep internal clear-out, setting the stage for a fresh authentically you mock up session.

Washing of the internal channels
Refreshing and sparkling the aura
Clearing the center of head
Connection with mother earth
Clearing connection of spirit body
Mock up training (wealth magnetization for your specific intentions)
Acceleration of wealth, health, love, and home

Benefits include a great sense of well-being, of deep gratitude and elation as you practice daily these euphoric and results-producing techniques! Music and non-music background transcripts included.

The Definitive Guide to Powerfully Generating Your Abundant Life

Gives all of the benefits of the first meditation, with a free 10-minute space for you to create your own mockups! Backed up with a lovely harp song, you'll anchor your wealth intentions as you float through these blissful moments.

This special meditation is to be used after you've mastered the mockup technique, starting day 9.

Wealth and Your DNA

This meditation becomes a favorite of so many of Julie's students as they begin to get incredible traction and power shifting their poor DNA programing for wealth and creating an incredible freedom to move forward where once they were stuck.

Profound clear-out and spiritual shower
Center of head and golden temple of silence refresh
Center of head view screen training
DNA clear out removal of failing wealth and abundance DNA
Wrap up and restore renewed DNA with a flood of light through all cells of body
Restore spirit to body, restoring your connection to your very best physical life

Once you get the DNA process down you'll return to clear out all your poor family wealth patterns and programs and you'll feel the joy and renewal of tremendous freedom as these stuck programs are immediately and permanently cleared from the cells of your body. Music and non-music background transcripts included.

Accelerate Wealth Fast Track Meditation 4 (for those days when time is limited)

Created with all the features of the longer session, this is the "get 'er done" when you're in a hurry and want to keep on track. Using the mudra for infinity starting the meditation powerfully connecting with the universal source energies.

Hurricane flush of impacted grounding cord
Clear out of nerves and adrenals
Repair and refresh aura
Connection and shower using cosmic energy aligned with you
Center of head throne room clean and clear
The all-encompassing fast and powerful life in full self-expression mock up
Golden sun seal up!

This efficient meditation ends with a restoration of self-love, self-trust and permission to express who you really are in your greatest self! Music and non-music background transcripts included.

Wealth Take 5!

Keep fueling your 21 days with short 5-minute tune ups as you move through your days!

Daily Planner Chart

To super-simplify and streamline your acceleration process!

You will love having everything mapped out exactly on how to progress and when to use what. This calendar is the at-a-glance, "do this" chapter — use this meditation to keep you on track every day of your program!
Q5 Meditations to Support your Wealth Acceleration

Switch on your wealth magnet and attract all those goodies you deserve. If you're an enthusiast of the law of attraction, then you know what is said to be possible through visualization. If you have not quite made your big break, then you will find this meditation is a great place to start and to manifest your true desires.

Highlights:

Learn how to vanquish worry and concern
Diamond Magic Connecting Brain stem adrenals and 1st Chakra
Making the most of the sparkly auric field technique
Allowing your intention bubble to be energized and fully fueled
Placing your spirit within the body best connection

When would 'now' be the right time to bring in the wealth and abundance you deserve? This little meditation is the launching pad you've been in search of to help you get the ball rolling, making wealth and abundance flow more freely!

Are you charismatic and successful? When you walk into a room do you command attention? The one thing that differentiates the charismatic and successful from the day-dreaming wallflower is confidence. When you have Quantum Confidence you can accomplish anything. Doors open for you, connections are made easily and money flows. Meditate toward your best self with this Quantum Confidence meditation and help turn the tables so you can step into your best life ever!

Highlights:

Rejuvenate yourself through pink and gold breathwork
Honor the Self and let go of patterns of resistance
Release painful history
Stand in Relaxed Confidence
Emotional Strength
Feel the Divine Love without limits
Enjoy the Quantum Field Saturation of Confidence

This meditation will make things right and help you move from weakness to strength. You will be able to step into the quantum field filled with joy and wonder because you will be connected, calm, and confident!

If you have been self-editing and feeling disappointed that you are not in the flow of the mover and shakers, or just not getting into your own personal mission then you will love this meditation. Expressing your unique self is vital in your journey towards an awakened and fully expressed life!

Highlights:

Undertaking Mudra for the empowerment of full self-expression
The Quantum Pleasure Field of love and support
The awakening to your unique gifts and blessing towards others
Giving you the permission to be magnificent
White Sand Beach Clearing
The permission to freely express your unique self

This meditation is suitable for everyone. You will discover the hidden blocks that are shutting you down, allowing you to once and for all release them. With the powerful Mudra (Indian hand gesture for embodying change) you will ultimately assume the driver's seat and enjoy full self-expression.
What will you learn?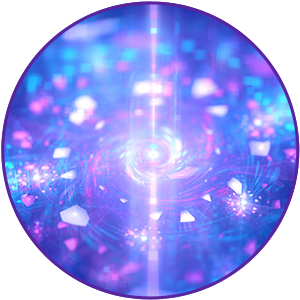 You can use the power of the Quantum Field and the incredible spiritual tool you master in the program called 'mock-ups' in so many different ways. Bring in a love relationship, better health, more money — sustainable and amplifiable — a new job or better career, sell things, open and receive new opportunities and so much more. It's how the quantum field works. What you're focused on and amplifying the field through some very specific techniques is what manifests.
In addition to the field amplification and refining mock ups offered in the original 21-day Accelerate Wealth program, you also get the added benefit of having the wealth clearings done by me personally!
We'll clear slave and indentured servitude pictures from your DNA and past lives, problems with communication and programs that lead to a leaky bank account (you know the one that never seems to sustain money even if you bring it in ok). We'll be working on clearing fame and celebrity and of an ability to be seen and be heard in the public.
Amazing Client Transformations

Lorraine

For Lorraine, a successful architect going through a slow midlife dip, she wondered how to get the magic back in life, business and even in her relationship? The 21-day wealth acceleration program helped her fall back in love with her husband, close a $50,000 contract, get into a healthier routine and lifestyle and bring the joy back in her life in big ways! She even managed to spontaneously take a second honeymoon in Paris during her 21-day Wealth program.

---

Jacqueline

Jacqueline, a lovely Scottish woman who coaches upper echelon women, used the 21-day program to help bring in new global opportunities for speaking in Asia and other parts of the world.

---

Mark

Mark, a single father on a tight budget, wanted very much to keep his daughter in private school. His wealth acceleration process brought in a $10,400 scholarship and brought in more clients during his 21-day wealth acceleration program!
---
Your Commitment to Change
If you're really committed to making a big change — truly a Quantum Shift in your wealth and full self-expression — then you need to find a way to get into this program and participate fully in this incredible opportunity. An opportunity that will change your life for good, forever.
There are many amazing client transformations some of which are shared above. Julie wants to share these with you because all of these people have made their breakthroughs before having experienced the new work she has brought in on soul contract clearings.
Package A
Discount: 70% Off
Total Value: $997
You Wealth Special Offer: $297
Sold Out
30-Day money back guarantee**
Package B

Includes everything in Package A, PLUS:
Item 2: Every Day Magnetism — Home Study Course

Wealth Acceleration in the Quantum Field!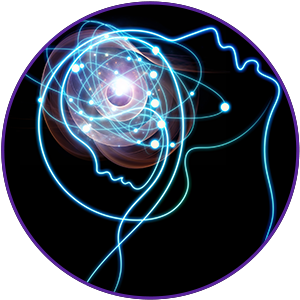 Are you drawing in wealth and abundance to you? Are you magnetic to all that is wonderful, or are you drawing some less than desirable things?
Good news, we'll be tuning up your field and tuning out (literally disappearing) the stuff drawing garbage into your beautiful life!
This wealth acceleration training can amplify your access to the quantum field for manifestation in ways not done before.
You were meant to live in comfort and ease! You were meant to have grace surrounding you and uplifting you. You were meant to be safe and heart opened as you contributed and were well compensated for your contributions.
This home study program is so powerful as you will be using clearing charts, meditations and out-actions to draw to you more of what you want and enjoy.
There are a number of areas we'll be clearing, including:
Your Rights, Abilities and Permission to have it all
Your law of attraction field which is the realm of amplification
Your voice, what you say and how you connect with others: Black Magic, Group mind, bloodline/Clan
Clearing for past life trauma mucking up your ability to do anything big, extraordinary or great in this life
DNA and accomplishment clearing, what your ancestors might have had as limits to keep the family safe (head down, nothing big, work hard, earn little but be a good person)
4 Magnetism Training Clearings

Rights, Abilities and Permission to have it all: 25 potent clearings for wealth acceleration. When you have done much, attended many classes and made a great effort to draw into you your heart's desire, and yet your dreams remain in 'dreamland', it's likely you have no rights to the things you intend to manifest. What that means is somewhere along the line, someone took the rights, abilities or permission to have from you. In this training, we will get it ALL back!

Fine-tune your amplification field and influence of others on your power to manifest. Black magic — group, mind and bloodline — as well as booting out soul family harming your manifestation powers. Are you the director of your law of attraction field or is it filled with many voices that compete with yours? Does what you say manifest easily or do you struggle? Today we clear deeply and profoundly and shift you towards magnetic wealth and success!

Clearing trauma and Bad Karma ending the reign of never getting out of a past life, debt or curse. We move into action and remove the things that are strongly influencing you but you can't seem to put your finger on or take an outer action to shift, improve, change or completely remove.

The DNA of Wealth and Success. We remove the DNA of failure, substandard and disappointing life and results. We also move into working with God DNA in this our final energizing and clearing training.
Supporting Meditations

Accomplishment for Women

Would you like to complete your project and accomplish something great? Ladies, now is the time to fine-tune your focus and concentration. When being your best really matters and you want to break through to success, make sure you use this meditation often and continue to set your space for the joy of fulfillment!

Highlights:

Grounding Out Stress and Disharmony
Clearing Out Dominating Healing Projects and Getting Back to Ease
The Magic Brain Wash — Emptying Distractions
Envisioning Your Accomplishments Fully Supported
Grace and Ease Blessings

Everything is possible when we are aligned from the inside and focused and clear with regards to our actions. This amazing reset meditation encourages you to be the best you can be with the advantage of having removed any obstacles that, in the past, used to stop you. Refreshing you from the inside out and setting yourself at a higher and truer vibration will lead to accomplishment and wonder!

Accomplishment for Men

This meditation will empower you and provide much focus as you move toward your goal. Learn new mindset mastery in this smart meditation that gets you in the zone for expertise and accomplishment. You are busy but you also should know that meditation provides you with a slight edge over your competitors. This is the perfect combination in that it is short and efficient yet powerful enough to change your direction and amplify your actions by showing you how to achieve 100%% brain function.

Highlights:

Your Control Center Clear Out
Energy Field Stabilizer — Accomplishment in Your Field
Focus and Clarity — Internal Shower
Propeller Action Will Chakra — Get Your Drive In High Gear
Mastering Your Vision — Aligning With Divine Will

Today is the day to get on track and move forward with your work and your career. The smart man recognizes a mastering mindset and believes the saying: "What you think you become". You will practice the innovate technique of realigning the Will chakra to full speed ahead as you envision and move toward your best life. What would you accomplish if you knew you were unstoppable?

My Mission Mastery

Are you determined to find your reason for being here and the mission you came to fulfill? If so, then this meditation will help you quickly identify it. It doesn't have to be a struggle or confusing. You will understand your purpose through the use of a few strategic triggers and while in meditation, you will find your mission and begin to move into mastery.

Highlights:

Ground Out Confusion — Connect to Divine Wisdom
Mission of Love and Support — Part One
Identify Your Extraordinary Gifts
Envision Fulfillment Mastery Imagery
Golden Throne Clarity — Golden Sun Energize

If you've been wondering all your life, "What is my mission?" then this meditation will help you solve the puzzle to allow you to move into action and discover your very own "Divine Mission". You no longer need be confused or blocked on this subject. Use this meditation to build your purpose with grace and power.

Bad Luck Breaker

We have all experienced a streak of bad luck one time or another. The good news is that this meditation can and will turn it all around. Learn how to shift the energy in your field. Work from within and change your luck and your stars!

Highlights:

Heart-Centered Bombs of Roses, Breaking Old Patterns
Confidence Programing
Golden Vac Clean-Out
Honor the Self in the Quantum Pleasure Field
Erase Bad Luck
A feeling of gratitude for the Midas Touch
Re-establish Divine Connection and experience the Golden Temple of Silence

The Q5 Bad Luck Breaker meditation helps you take control of your future using a wealth of phenomenal energy tools. Break free of problem energy and feel connected to yourself and the Divine.
Item 3: Quantum Success Activations — Home Study Course
Break Through Your Invisible Barriers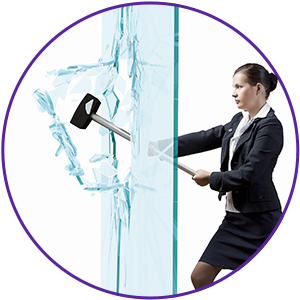 If you are ready to break through the invisible barriers holding you back and powerfully move into the magnetic resonance of your own quantum success — then the Quantum Success Activations Program is designed just for you! This program teaches you the fundamentals of using the quantum field for clearing millions of blocks to success guiding you easily off the hamster wheel of overworking and underachieving to your mission mastery and dreams made manifest!
In the Quantum Success Activations Program, Julie Renee will progress you through a series of energetic shifts that will cause your inner game to shift — big time!
Your right vocation becomes an easy next step as you become clear and focused
You are able to stop the overworking, over-striving and have your efforts make maximum impact
You shut down the inner struggle, stop fighting against yourself and get in sync with your mission
Learn how to use the quantum field to clear all the blocks to your success and full self-expression, and develop a spiritual tool for clearing you will use the rest of your life.
This Six-Part System includes breakthroughs in:
Broad and narrowband telepathy — being really understood by one person or the entire audience very well
Virtual & Technology — clearing for easier flow with sending newsletters, getting emails, teleconferences and managing your own technology system
Owning your mission, getting rid of the 'shoulds' and getting on with YOU and YOUR VISION
Fulfillment getting things complete and out in the world
Celebrity, Fame and fan blocks — this is super helpful when you are looking to build your list
Owning and living in your body and life you'll find it easier to move your body, workout and be on a meal plan that works without effort.
Feeling fully supported, whether with staffing help or the right teacher — the mentors in your life fully support your happiness and full self-expression go through the roof
Package B
Discount: 64% Off
Total Value: $1,391
You Wealth Special Offer: $497
Sold Out
30-Day money back guarantee**
---
Special Added Bonus Expires Sunday at Midnight
Awakening the Healthy Human
PDF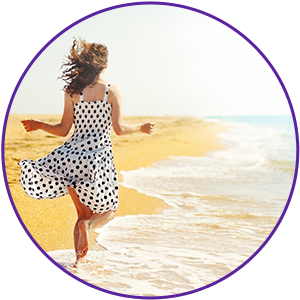 This is a wonderful guide to being healthy, wealthy and in love with your life. This interactive book gives you the opportunity to ask yourself the right questions and get your breakthrough answers to living a more fulfilling and healthy life.
---
Amplify the Positive — 5-minute Meditation
MP3 & PDF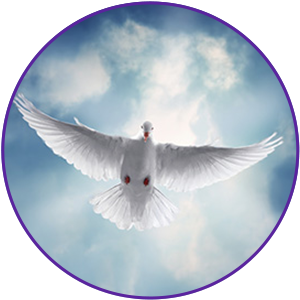 We all could benefit from focusing on the positive more often. This positivity-infused mediation — or quantum shifter — helps you release negativity and amplify the positive. Breathing techniques to fill you with pleasure and gratitude. It's time to get back into the pleasure zone and get your positive juices flowing. It works, it's fast and you'll feel amazing as you emerge from your positivity meditation, filled with gratitude and ready to enjoy life again. Be your most magnificent self.
Testimonials
About Julie Renee Doering
Julie Renee is the number one brain rejuvenation expert. She has mapped out the human blueprint and how to work in the quantum field for both clearing and cell regeneration in her groundbreaking book Your Divine Human Blueprint. She has added words to our vocabulary with her quantum technique for regeneration: cellular neo genesis, and for her medically documented: DNA obliteration for removing harmful DNA. Her expertise also includes the complete removal of spiritual parasites and anchors. She is the mentor to the mentors and works with folks like Jack Canfield, Marci Shimoff, actress Barbara Niven and a host of other celebrities. She trains students in her original quantum activation trainings reaching into 64 countries with the miracle of livestream trainings. Prolific, she is a best-selling author, and has more than 150 trainings and 187 transformative meditations.
*DISCLAIMER: The information on this site is not intended or implied to be a substitute for professional medical advice, diagnosis or treatment. Financial or life results vary with each individual and we cannot guarantee that you will experience results similar to the testimonials presented on any of our pages or any results at all. These products are not intended to diagnose, treat, cure or prevent any disease. Testimonials are true and correct, and we will verify them upon request and also provide statements of expected typical results (email: [email protected]); however, these statements or examples should not be viewed as promises or guarantees of results. Any statements have not been evaluated by the Food and Drug Administration. Results are affected by a number of factors over which we have no control. Please see extended disclaimer at bottom of this page.
IMPORTANT MEDICAL DISCLAIMER: The information on this site is NOT INTENDED or IMPLIED to be a substitute for professional medical advice, diagnosis or treatment. All content, including text, graphics, images and information, contained on or available through this web site is for general information purposes only. Please see a medical professional if you need help with depression, illness, or have any concerns whatsoever. WE DO NOT OFFER MEDICAL ADVICE, COURSE OF TREATMENT, DIAGNOSIS OR ANY OTHER OPINION on your conditions or treatment options. SERVICES OR PRODUCTS THAT YOU OBTAIN THROUGH THIS WEB SITE are for information purposes only and not offered as medical or psychological advice, guidance or treatment. Results shared are not typical. You may or may not experience anything from our sessions, the services provided by teachers, speakers and guests. Please consult a medical professional if you are experiencing illness, depression, anxiety, mood swings or any concerns whatsoever. These statements have not been evaluated by the Food and Drug Administration. These products are not intended to diagnose, treat, cure or prevent any disease.
AFFILIATE COMPENSATION NOTICE: You should assume that the You Wealth Revolution has an affiliate relationship and/or another material connection to the providers of goods and services mentioned on this page and may be compensated when you purchase from a provider. You should always perform due diligence before buying goods or services from anyone via the Internet or offline.
**REFUND POLICY: You Wealth Revolution appreciates and values all our listeners and speakers. As a show of our appreciation, we are happy to offer a 30-day Money Back Guarantee to our valued customers to better help them discover if a product will work for them. In the case of Julie Renee Doering's package, a refund is available within 30 days of purchase, or until midnight May 2nd, 2017 (whichever comes first). However, as a way to help show our speakers how much we treasure their knowledge and hard work, a refund can only be offered on one package per customer in a 90-day period. Multiple refunds requested by the same customer within 90 days will not be accepted. Should we notice a pattern of excessive purchases and returns, we reserve the right to remove such person(s) from our mailing list, block future purchases, and/or deny future refunds. Should the speaker's offer involve a personal session, the guarantee will be voided in the event that the session has been used. Should the speaker's offer include digital content, the guarantee will be voided and no refund granted if more than 30% of tracks have been downloaded. We rely on your integrity as a You Wealth listener to honor each speaker's digital assets. Additionally, all requests for refunds should be submitted within the 30-day guarantee period. In the case of Julie Renee Doering's package, all requests for refunds must be submitted within the 30-day guarantee period, or until midnight May 2nd, 2017 (whichever comes first). We appreciate and thank all our listeners for understanding and respecting this guarantee.
*SURVEY OF YOU WEALTH LISTENER RESPONDENTS: In a survey conducted in August of 2013 listener respondents were asked specifically "Has the You Wealth Revolution Event Helped You Have a Better Life?". Out of 1164 total respondents, 1097 people answered "Yes". Only 67 respondents answered "No". A total of 94.24% percent of respondents said this event helped them have a better life. A copy of this survey and our results can be emailed upon request by emailing [email protected].