Welcome to Judy Satori's Special Offer Page

ALL-NEW IN 2017!
Introducing the Power of 22, the Council of El Sa Om and a Transformative Energy Process with Judy Satori
Experience a Process of Regenesis…
An Evolutionary, Powerful Upgrade of Discovery & Acceleration of Your DNA Potential!
Clear karmic miasmic patterning
Energy preparation for DNA recoding to activate physical regenesis
Merge with your soul self and dissociate from the challenges of life
Switch on more of your human DNA potential
Judy Satori is an energy conduit, catalyst and activator for Spirit. Her role is to speak and transmit energy words of new creation, designed to switch on more of our human 12-strand DNA genetic code and optimize human potential. These languages are of God and of love.
In 2017 a very powerful energy has begun streaming to Earth. This energy, which is of God, is coming from the center of a 22-galaxy diamond-shaped grouping of galaxies. It is like a much more powerful energy of God is beginning to recreate us and switch on more of our human DNA potential.
You could say that all life on Earth is moving through an ascension process and a resurrection
The information you will hear and the energy that you will experience during Judy's talk with Darius Barazandeh is coming from Source
It will take you through a process of regenesis… a new beginning… and an evolutionary upgrade of what it is to be human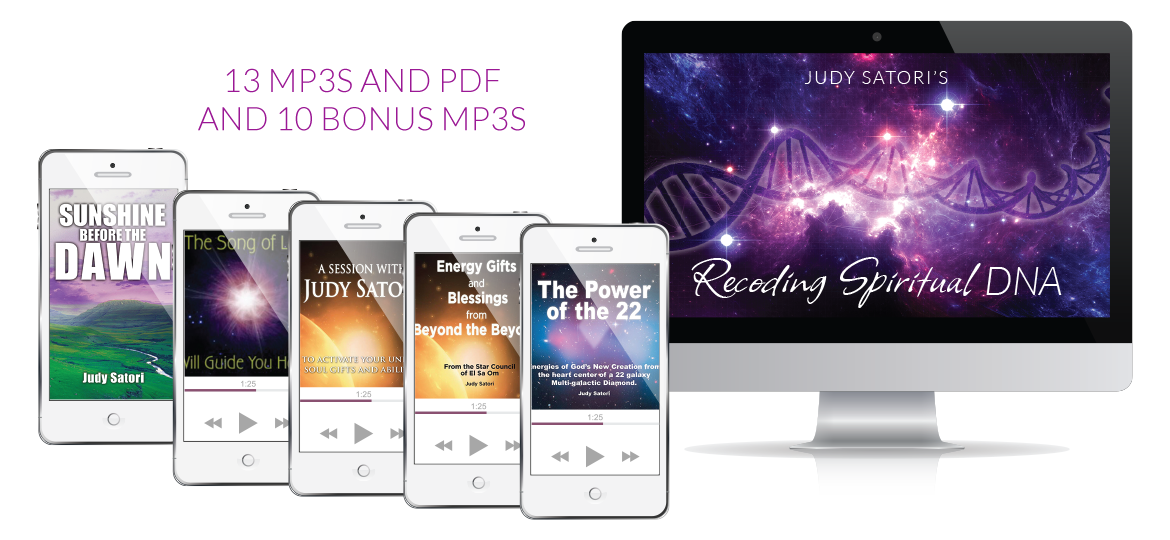 Item 1: The Power of the 22

Value: $77
2 MP3s
Total Runtime: 1 hour, 25 minutes
Energies of God's New Creation from the Heart-Center of a 22-Galaxy "Diamond"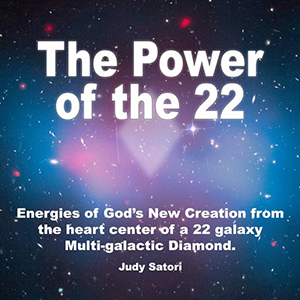 The Power of the 22 will help you merge more with your soul self and dissociate from the more stressful aspects of your personality self and from the challenges of life! It covers many topics to do with human DNA upgrade and offers transmissions for clearing and regenesis.
Track One: Powerful energy transmissions from a new spectrum of God creation energy now coming to Earth, which is designed to clear what does not serve you… energy preparation for DNA recoding working to activate physical regenesis… understanding the story of human creation… clearing karmic miasmic patterning held within soul DNA that blocks us from expressing the truth of our soul …overcoming fear.
Track Two: Information about the new spectrum of energy now coming to Earth and what it means for us with respect to reprogramming and re-patterning our human DNA expression… energy transmissions from Jesus Christ and Mary Magdalene… going beyond love to resonate with joy… clearing unknown resistances to change and moving into faith… a connection into the Monad, the soul group from which we come… energy to activate soul wisdom and knowledge from the Monad. (Recorded live — 2017).
Item 2: Energy Gifts & Blessings from Beyond the Beyond

Value: $77
MP3
Total Runtime: 32 minutes
Join with a Star Council Overshadowing New Creation on Earth and the 22 Galaxies Configured Together in a Multi-Galactic "Diamond"
This audio recording was made at the "Fundamental Aspects of Physical Regeneration" Regenesis Retreat that Judy held in New Zealand and was brought through on the March equinox in 2017. The words and energy are directly transmitted from the Council of El Sa Om and are to do with physical regenesis… new life for the body. Energy Gifts and Blessings will help you to understand more about the Multi-Galactic Diamond-shaped grouping of 22 galaxies and what the new spectrum of "God Creation" energy means for us all.
You will be prepared energetically to do what you have come to Earth to do.
The energy transmissions are very deep and very profound. They will alter your reality.
Item 3: A Session with Judy Satori

Value: $95
4 MP3s
Total Runtime: 49 minutes
A Transformative Energy Process Designed to Activate Your Unique Soul-Gifts and Abilities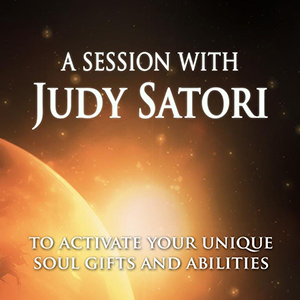 Track One: Energy preparation
Track Two: Bringing in Keys and Codes
Track Three: Programming for new information and DNA activation
Track Four: Support for physical discomfort and survival issues
Listen to tracks one, two and three in sequence, at least three times each. Listening three times each over three weeks — 21 days — is optimal.
Track four is energy support should you need this.
The Starseed Collection

The Starseed Collection features selected products and programs that will help you remember your star born origins and why you came to Earth. Now is the time to remember and play your part in a Divine Plan of human evolutionary advancement and upgrade.
Item 4: The Song of Lyra

Value: $97
6 MP3s
Total Runtime: 43 minutes
The Song of Lyra Will Guide You Home To Yourself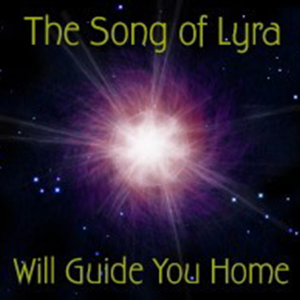 The Song of Lyra is a collaboration between Judy Satori and Grammy award nominee, Russel Walder featuring beautiful oboe composition and 'Light Language' coding sequences. Lyra is the 12th dimensional star-gate and this composition is the song of the soul's return home.
Lyra is more than a star, it is the 12th dimensional energy gateway to higher consciousness and the place of beginning of all souls upon the Earth.
When you listen to this song of the stars, your soul will remember and your higher self will respond. The music and sound vibrations of the Song of Lyra are energy words! They will reconnect you with your starry origins and help you remember who you are. You need do nothing but open your heart and listen!
There are Six Sound Tracks, like Six Verses to this Song of the Soul:
Track One includes energy codes from the founding races that contributed their genetic code to spiritual Earth man. The energy of Pleiades is especially represented here. Many of us hold heart trauma because of separation from our Pleiadian soul family.
Track Two is a reawakening to soul wisdom. This energy creates a dialogue allowing for multi-faceted and multi-dimensional responses from many different levels and time zones of the soul and I Am presence.
Track Three is about loving kindness and will encode you to Arcturian and Andromedan vibration. These sound codes allow for the perfected image of who we truly are to come forth.
Track Four is like a multilingual overlay of many energy words and vibrations, which dislodge discordant energy. This allows for the final balancing and integration of tracks five and six.
Track Five is a homecoming. It is the completed Song of Lyra, an ingathering of light, courage and a call to action.
Track Six is both a Blessing and a call to Action. The actions we take depend on US. Listening to this Song will ensure that the actions you undertake in your life are on track with your soul's purpose and aligned with the Divine Plan.
Item 5: Sunshine Before the Dawn

Sunshine Before the Dawn is an Inter-Dimensional Love Story About a Woman Called Essayenya, from the Fifth-Dimensional Star Civilization of Sirius and Mosteenya, the Lyran Leader of the Galactic Council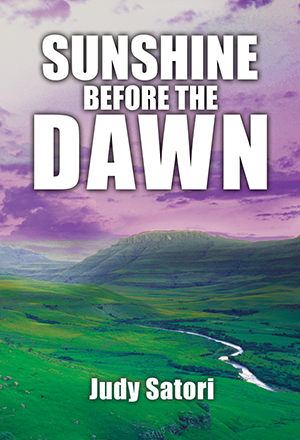 Sunshine Before the Dawn reads and appears like a work of fiction, but it's not! Every word was telepathically transmitted to Judy Satori by beings of light. These loving, extraterrestrial star beings, contributed an aspect of their own DNA to the creation of a new, more evolved species of human being for Earth. This new hu-man, or man and woman created in the image and likeness of God, has the inherent capacity within their DNA, to move beyond the confines of a third-dimensional Earth. In previous cycles on this planet, spiritual Masters have demonstrated this and have ascended. This story has been brought through from Spirit at this time, to prepare you for Earth's ascension. With Earth's ascension, the inherent DNA coding within us will be activated. This is both a physical and a consciousness upgrade. The day has come. We are the ones from the stars. Sunshine Before the Dawn is our story. The words are coded. Your heart will respond, and you will begin to remember why you are here.
The Starseed Collection — Bonus Audios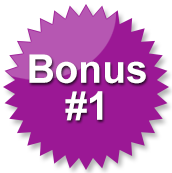 Understanding the Languages of Light
Value: $15
8 MP3s
Total Runtime: 1 hour, 47 minutes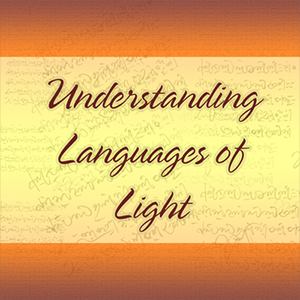 These recordings will help you understand the "Languages of Light" that so many people are beginning to open now to speak. We can all speak these languages. We just have to remember how.
---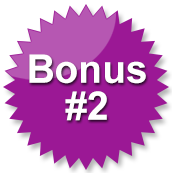 Your Lineage of Light
Value: $15
MP3
Runtime: 46 minutes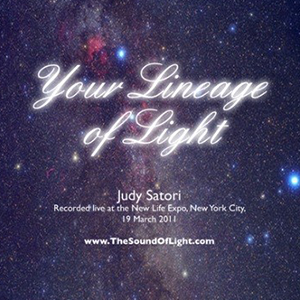 Your Lineage of Light is a 45-minute lecture about our human genetic heritage being seeded by extraterrestrial star nations, Christed guardian races of this planet. This information comes from the Galactic Council to assist us to understand Earth's ascension process and the accompanying evolution of humanity.
This lecture paints a picture of the ascension changes occurring for the Earth and explains what is occurring for us as human beings calibrated to Earth vibrational frequency. It explains about the 12 dimensions of reality within these lower heavenly worlds and about the 12 strands of DNA.
Judy explains humanity's connection with Christed extraterrestrial races such as Pleiades, Sirius, Arcturus, Orion, Andromeda and Lyra. She also explains extraterrestrial star civilization colonization of the Earth. We are all starseeds!
---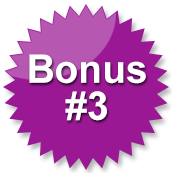 Starseeds, Stargates …and More
Value: $15
MP3
Runtime: 1 hour, 37 minutes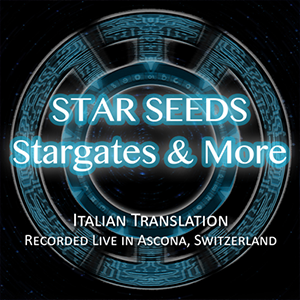 This lecture includes information from the Galactic Council. The content covers the following information: Star-seeds; stargates; Light Language; morphogenetic fields and karma; why we came to Earth and our soul purpose at this time; the entropy effects of Earth frequency, fifth-dimensional regeneration and more…
The audio recording includes energy transmissions from the Galactic Council, the Pleiadians, the Arcturians, the Archangel Metatron and the Goddess Kuan Yin. The event is also translated into Italian as it was recorded in Ascona, Switzerland.
Discount: 58% Off
Total Value: $346
You Wealth Special Offer: $147
Sold Out
30-Day money back guarantee**
---
Special Added Bonus Expires Sunday at Midnight
Opening into the New You: Move Beyond Current Limitations
MP3
Runtime: 7 minutes
** All-New Transmission from Judy Satori! **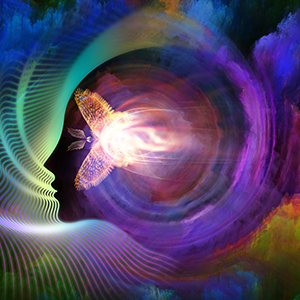 This short audio transmission will lift you into the next level of your soul's expression. The very strong energies that have been coming to Earth from the heart center of a 22-galaxy multi-galactic diamond and rising up from a place of energy creation within the Earth called Amenti, have been creating a feeling of energy compression, (physical pain, anxiety, confusion, stress), within each of us, as we are energy conduits feeling impacted by the energy.
Opening into the New You will move you past and through a ceiling of previous limitation and of who you know yourself to be. Each time you listen to this audio recording you will be assisted by the energy and by Spirit to open into the NEW YOU in a more powerful way.
---
Exploring Physical Regeneration
Value: $49
3 MP3s
Total Runtime: 2 hours, 33 minutes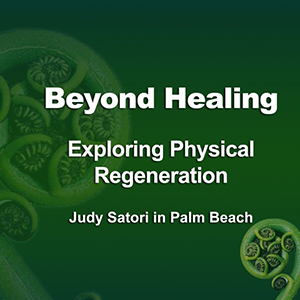 The word from Spirit is that lowered vitality and energy depletion is not just a matter of aging, or what we eat. It's a matter of energy flow through the body and of how well our cells function and replicate. Partly it's about telomeres and DNA expression. But it's so much more than this.
Testimonials
About Judy Satori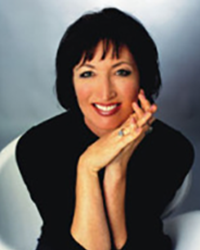 Judy Satori is an energy healer, author and spiritual teacher. Her role is to transmit energy words of new creation, designed to switch on more of our human 12-strand DNA genetic code. She is an energy conduit for Spirit, a step-down transformer between Heaven and Earth, Source and Soul. Streams of light, energy and most importantly sound flow through Judy that generate peace and love in those exposed to her work. These transmissions also activate specific changes to the human genome — the DNA instructions for human life creation and enhance physical vitality.
Judy transmits through her voice, hands and eyes energy words of new creation in the form of very rapid multi-galactic languages. These languages are of God and are of love.
She works internationally and resides in both the USA and New Zealand. She is the author of Sunshine Before the Dawn, a book transmitted to her by the Galactic Council and a story about the creation the 12-stranded DNA human species. This book is included in the "Starseed Collection" product offer.
*DISCLAIMER: The information on this site is not intended or implied to be a substitute for professional medical advice, diagnosis or treatment. Financial or life results vary with each individual and we cannot guarantee that you will experience results similar to the testimonials presented on any of our pages or any results at all. These products are not intended to diagnose, treat, cure or prevent any disease. Testimonials are true and correct, and we will verify them upon request and also provide statements of expected typical results (email: [email protected]); however, these statements or examples should not be viewed as promises or guarantees of results. Any statements have not been evaluated by the Food and Drug Administration. Results are affected by a number of factors over which we have no control. Please see extended disclaimer at bottom of this page.
IMPORTANT MEDICAL DISCLAIMER: The information on this site is NOT INTENDED or IMPLIED to be a substitute for professional medical advice, diagnosis or treatment. All content, including text, graphics, images and information, contained on or available through this web site is for general information purposes only. Please see a medical professional if you need help with depression, illness, or have any concerns whatsoever. WE DO NOT OFFER MEDICAL ADVICE, COURSE OF TREATMENT, DIAGNOSIS OR ANY OTHER OPINION on your conditions or treatment options. SERVICES OR PRODUCTS THAT YOU OBTAIN THROUGH THIS WEB SITE are for information purposes only and not offered as medical or psychological advice, guidance or treatment. Results shared are not typical. You may or may not experience anything from our sessions, the services provided by teachers, speakers and guests. Please consult a medical professional if you are experiencing illness, depression, anxiety, mood swings or any concerns whatsoever. These statements have not been evaluated by the Food and Drug Administration. These products are not intended to diagnose, treat, cure or prevent any disease.
AFFILIATE COMPENSATION NOTICE: You should assume that the You Wealth Revolution has an affiliate relationship and/or another material connection to the providers of goods and services mentioned on this page and may be compensated when you purchase from a provider. You should always perform due diligence before buying goods or services from anyone via the Internet or offline.
REFUND POLICY: You Wealth Revolution appreciates and values all our listeners and speakers. As a show of our appreciation, we are happy to offer a 30-day Money Back Guarantee to our valued customers to better help them discover if a product will work for them. However, as a way to help show our speakers how much we treasure their knowledge and hard work, a refund can only be offered on one package per customer in a 90-day period. Multiple refunds requested by the same customer within 90 days will not be accepted. Should we notice a pattern of excessive purchases and returns, we reserve the right to remove such person(s) from our mailing list, block future purchases, and/or deny future refunds. Should the speaker's offer involve a personal session, the guarantee will be voided in the event that the session has been used. Should the speaker's offer include digital content, the guarantee will be voided and no refund granted if more than 30%% of tracks have been downloaded. We rely on your integrity as a You Wealth listener to honor each speaker's digital assets. Additionally, all requests for refunds should be submitted within the 30-day guarantee period. We appreciate and thank all our listeners for understanding and respecting this guarantee.
*SURVEY OF YOU WEALTH LISTENER RESPONDENTS: In a survey conducted in August of 2013 listener respondents were asked specifically "Has the You Wealth Revolution Event Helped You Have a Better Life?". Out of 1164 total respondents, 1097 people answered "Yes". Only 67 respondents answered "No". A total of 94.24% percent of respondents said this event helped them have a better life. A copy of this survey and our results can be emailed upon request by emailing [email protected].