Welcome to Sherry Phillips Swatek's Special Offer Page

Do you suffer from Compulsive thought patterns, excessive Worry, or Depression?
Do you Struggle for every inch of progress you make?
Do you ask yourself, "What is Wrong?"
You follow the rules. You are kind, thoughtful, a hard worker. But, somehow, things just don't seem to turn out for you. You aren't greedy, you just want the love-filled, satisfying, comfortable life you know exists.
What can you experience with these advanced evolutionary energies available?
Manifest faster, experience the power of universal abundance
End chronic pain, reclaim your health and vitality
Create the loving partners you deserve
Live your divine purpose and know meaning in your life
End your inner struggle
Release your natural creativity
Live in harmony with yourself and loved ones
Expand your career opportunities
Dissolve limitations and negative thought patterns
Live in joy and unconditional love
Discover a world of new possibilities
Your Life Can Change…

For decades, Sherry has been helping clients move past their barriers into the life they dream of, where relationships are supportive, troubles dissolve, pain and illness heal, and abundance flows freely. See how just a few of Sherry's clients have benefited from her work.
Sherry is continually evolving herself and her work to be able to better serve her clients and her universal calling as an Energy Master of both masculine and feminine energies. She is internationally renowned for her breakthrough Multidimensional Integration processes including The Authentic Heart, Soul Synthesis, Abundance Playground, and others. She has been gifted with inspired light work including the Rainbow Blanket energies, the Phoenix Light, the Pyramid process, New Earth Evolution, and other Sacred Geometric processes.
Sherry is introducing the divine gift she was asked to carry into the world: Magnetic Lotus™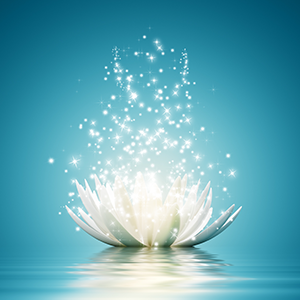 Magnetic Lotus™ is your evolution into equanimity and empowerment. Magnetic Lotus bridges the physical to the metaphysical to the multi-dimensional realities.
Magnetic Lotus™ is the center point of equilibrium within your being. Finally, the light and the depth of your inner feminine and masculine align in dynamic tension and harmonize with the high frequency light of our next evolutionary shift. The sacred geometry of life reveals patterns that before were stubbornly out of reach.
Your life begins to move from struggle and pain to grace and ease. Resistance to our own divine nature dissolves. You will become empowered to create from the strength of the universe and the physical world. The evolution of the human being emerges.
The Magnetic Lotus™ will be synthesized within each participant so that you can make the most of your evolution in balanced, centered, confident aligned potential of your best life yet.
Are you ready to claim your Sacred Identity?
Package A

Item 1: Endocrine Evolution

Value: $845
19 MP3s
Introduction to Endocrine Evolution verbal guidance and instructions for the PureEnergy Download™ MP3 recordings.
10 MP3 PureEnergy Download™ nonverbal endocrine gland energy recordings.
4 MP3 PureEnergy Download™ nonverbal supportive energy recordings.
4 MP3 Guided Activations layered with supportive, transformational energies.
Private Facebook Group to share your goals and successes and get personal support from Sherry.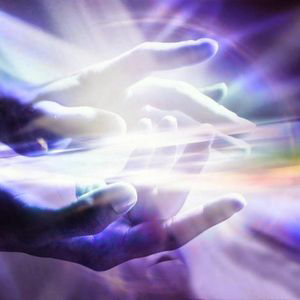 These PureEnergy Download™ transmissions are designed to clear and rejuvenate your physical and subtle bodies. This is an evolutionary energy shifting from the quantum through the DNA through the entire body. Each PureEnergy Download™ has unique energies for each gland and the relationship within the physical body, brain, nervous system and energetic bodies. The physical signature shifts as well as the new design of energetic vortexes within the body to support new energetic pathways needed for our new bodies. The energy is uniquely gifted to us to assist with the energetic shifts of our time and evolution.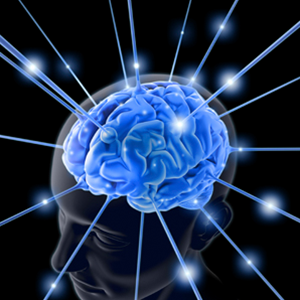 This set is in its most advanced state and is the first step to prepare the body. While each endocrine gland is listed separately, the energies include the endocrine center and its relationship to the whole body. Clearing, aligning, regenerating flows and communication on the physical, but within your alignment and integration. Inner vortexes are cleared and aligned and new flows emerge.
Through This Program, You'll:
Restore harmonious physical connections
Rebalance your hormones
Reset your nervous system
Reinitiate perfect organ communication
Reclaim a balanced relationship with your body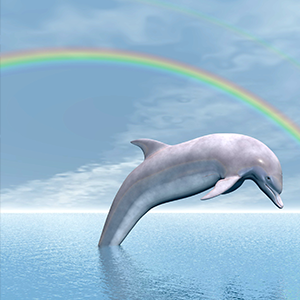 Sherry naturally layers each activation with clearings, integrations and up-leveling. She transmutes known and unknown weaknesses from your personal energy field. Clear away the heaviness of shame, guilt, delusions, unhealthy competition and old patterns slowing down your health, relationships and finances. Find the real you and the energy to have your best life ever.
Package A
Discount: 89% Off
Total Value: $845
You Wealth Special Offer:
$97
Sold Out
30-Day money back guarantee**
Package B

Includes everything in Package A, PLUS:
Item 2: Phoenix Light Initiation

Value: $772
This Package Includes Six (6) Live Teleconference Calls and Two (2) Energy Activation Transmissions
6 Live Teleconference Calls

These calls are loaded with energetic clearings and activations. Sherry will take your questions live. Includes downloadable recordings. If you are unable to attend live we will take your question on the call if submitted beforehand.

2 Essential Dolphin Energies Weekends

Includes daily live Energy Activation transmissions infused with essential Dolphin energies.
6 Live Calls

Saturday, December 3rd, 10th & 17th, 2016,
Saturday, January 7th, 14th & 21st, 2017
at 9:00am Pacific / 10:00am Mountain / 11:00am Central / 12:00pm Eastern / 5:00pm GMT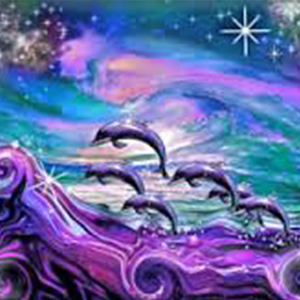 Sherry will host 6 live teleconference calls to address universal issues and your personal challenges:
The energetic upgrade for your body, mind and spirit
Live your most empowered life within the new paradigm
Relieving your own pain, anytime, anywhere
Hear your body's communication like never before
Your body, your real BFF
Receive the Phoenix Light initiation
Receive the new Equanimity initiation
Receive the Magnetic Lotus Initiation
Live 60-Minute Group Call: The Magnetic Lotus Initiation

Saturday, December 3rd, 2016

at

9:00am Pacific

/

10:00am Mountain

/

11:00am Central

/

12:00pm Eastern

/

5:00pm GMT

Restructuring your personal physical mental and spiritual energetic fields to allow for your realignment with the earth's magnetic fields, clearing pathways to alignment which accelerates your abundance and clarify your fields. Using the foundational and gateway energies from the Christos and new plasma energies from package A, we add the Phoenix Light, a life force elixir rejuvenating and energetically drawing the body to its regenerated potential. These energies flow through the physical through the Torus field up through the phi spirals.

This gives us our own access to the Magnetic Lotus pattern for your life force. This is a perfect balance of male and female energies held in dynamic tension and resonant with the synthesis of our other energy initiations. Deep work with life force energy, heart and newer levels of equanimity. Energetic connections will be made within the new energy structures and consciousness.

Live 60-Minute Group Call: Deep Heart Awakening and Equanimity Initiation

Saturday, December 10th, 2016

at

9:00am Pacific

/

10:00am Mountain

/

11:00am Central

/

12:00pm Eastern

/

5:00pm GMT

This is a deep heart awakening. Initiating energies of the Magnetic Lotus into the heart and core with specific energetic downloads allowing this deepest awareness level to emerge. The magnetic flows within the harmony of the heart and clearings of agitation, dysregulation and insomnia and other heart issues. Some of us particularly within the metaphysical community scatter their energy and lose the ability to empower our lives and inadvertently are empowering what we do not want.

Live 60-Minute Group Call: Increasing Kidney Life Force: Clearing Shock and Fear

Saturday, December 17th, 2016

at

9:00am Pacific

/

10:00am Mountain

/

11:00am Central

/

12:00pm Eastern

/

5:00pm GMT

We will be initiating the Phoenix Light within the kidneys and bladder region. A full module releasing patterns of shock, hiding and fear and rebuilding the energies of slowing our kidney function, Regeneration energies and our emotional expressions and the ability to have them will be included. Chronic or even unknown fears we carry keep us from our harmonious flow of life and we tend to hold on to energies that are not ours or become stagnant when the kidney energy is suppressed. Often those who cannot express their true selves need a clearing of these organs including the bladder.

Live 60-Minute Group Call: Strengthening Flow of Life in Lungs and Resolving Hidden Grief

Saturday, January 7th, 2017

at

9:00am Pacific

/

10:00am Mountain

/

11:00am Central

/

12:00pm Eastern

/

5:00pm GMT

Our lungs' bronchial and sinus areas will be initiated with the refined and powerful energies of the Phoenix Light, Christos energies, the Magnetic Lotus energy. Unresolved grief can affect our circulation, our ability to thrive and renew ourselves. Rebirthing our lives becomes possible when the lungs are clear and we can allow hidden areas of grief to resolve and empower us.

Live 60-Minute Group Call: Clearing the Liver: Patterns and Possessions

Saturday, January 14th, 2017

at

9:00am Pacific

/

10:00am Mountain

/

11:00am Central

/

12:00pm Eastern

/

5:00pm GMT

Liver energy is essential to our digestion, our ability to regulate and patterns of stagnation, blood pressure, headaches, dizziness, irritability, and anger. A strong flowing liver energy allows us to release rather than holding difficult emotions we are feeling incapable of letting go. Deep within the liver can remain patterns where we associate these limitations with our identity. Our possessions, (in all the ways one can have possessions) can be cleared with this deep letting go and renewal of liver and gallbladder.*

Live 60-Minute Group Call: Rejuvenating Your Spleen Energy: Increasing Confidence and Clearing Worry

Saturday, January 21st, 2017

at

9:00am Pacific

/

10:00am Mountain

/

11:00am Central

/

12:00pm Eastern

/

5:00pm GMT

Spleen energy can be restored when we unlock hidden reasons for worry, excess mental stimulation from our thoughts or modern habit of computers and devices. When the mind gets in the way it tries to take over the job of the body or even your soul truth and identity. Fatigue and inability to concentrate will also be patterns we will address with this call.
LiveEnergy Download™

Two (2) Essential Dolphin Energies Weekend LiveEnergy Download™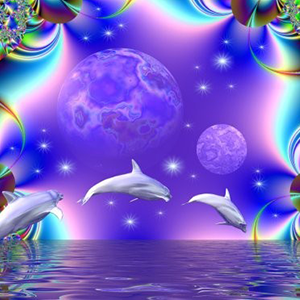 Choose your preferred weekends. Two weekends per month available.
Receive LiveEnergy Download™ of angelic and loving dolphin energies for two days over a weekend and experience joy, self-love, creative boost, rejuvenation, playfulness and bliss. We will be sending regeneration energies for all of your body, the quantum field into the cells, molecules, DNA and telomeres. The whole physical structure will receive these downloads three times per day each day of the weekend.
Package B
Discount: 89% Off
Total Value: $1,617
You Wealth Special Offer: $177
Sold Out
30-Day money back guarantee**
**Limitations apply. See Refund Policy
Package C
Includes everything in Packages A and B, PLUS:
Item 3: Sacred Lotus

Value: $195
Private Session — 25 minutes
Supercharge your transformation with a Personal Session with Sherry. Experience a full 25-minute personal session as Sherry focuses her attention and skills on the core, foundational opportunities for development and growth in your life and answers any questions you may have. Imagine your life with more vitality, open to your inner guidance, increased clarity, reduced pain and expanded mobility. We can work on your pain, business or relationships or if ascension is your primary focus we can upgrade your energy field for the entire session.
This personal session is only available with package C.
Includes a Downloadable Recording of Your Session
*
Once scheduled, sessions may be cancelled or rescheduled up to 48 hours prior to the scheduled date and time of the session. Missed sessions (no-shows) will not be rescheduled.
*Sherry will make her best effort to record your personal session. However, due to technical issues beyond her control, she does not guarantee that the session will be recorded or, if recorded, that the audio quality of the recording will be satisfactory.
Package C
Discount: 86% Off
Total Value: $1,812
You Wealth Special Offer: $247
Sold Out
30-Day money back guarantee**
**Limitations apply. See Refund Policy
Personal session must be used within 6 months from the date of purchase
---
Special Added Bonus Expires Sunday at Midnight
7 Days of LiveEnergy Download™
January 5th – January 11th, 2017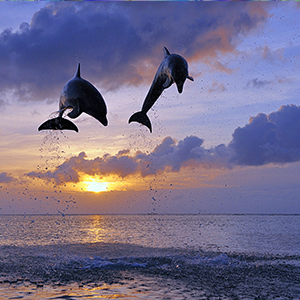 This 7-day LiveEnergy Download™ session is a comprehensive energy transmission including: balance of the body-mind-spirit, alignment to the universal framework, and resonant energies to lift, clean, clear, and repair your personal light grids so that you can receive all the support the universe can provide. This process can clarify and simplify the things that have been chronically blocking you in your life and will facilitate moving through obstacles. The more connected you are to your light grids, the more aligned you are to the symphony of universal energy. This energetic "tune-up" brings a new level of fluidity and ease to your manifestations and your play.
Sherry and her energetic team will build and maintain a consistent energy grid 24 hours a day for you. Twice daily, Sherry will deliver personal energy boosts tuned to your individual energy signature. Sherry will assemble a multidimensional support team to deliver personalized, enhanced energetic synthesis and integration to you.
Testimonials
About Sherry Phillips Swatek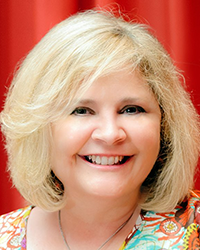 Sherry Phillips Swatek is an internationally renowned healer that transforms lives. Through her work, she has manifested abundance, resolved relationship troubles, relieved chronic pain and illness, rejuvenated lives and extended quality of life, upgraded business and financial opportunities, and helped with fertility, pregnancy and childbirth.
Sherry is a soul whisperer, a medical intuitive, and a spiritual and business mentor. She is a multi-dimensional integrator; she helps her clients find the parts of their life, their soul, that have become dis-integrated and bring them back into alignment with love and acceptance. Sherry's talent to quickly find and resolve the root causes makes her work fast and powerful.
Sherry is a clear channel and has experienced clear communication since childhood. She is masterful in both light work, body work and deep feminine processes. It is not unusual for messages to be delivered on multiple levels during her sessions non-verbally. She has been gifted with prophecies, multiple energetic processes, and she has mentored many teachers and energy workers.
Her working knowledge of the human body at the molecular, physical, spiritual, metaphysical, and energetic levels empowers her ability to synthesize the necessary energies for soul shifts within the body, mind and spirit.
*DISCLAIMER: The information on this site is not intended or implied to be a substitute for professional medical advice, diagnosis or treatment. Financial or life results vary with each individual and we cannot guarantee that you will experience results similar to the testimonials presented on any of our pages or any results at all. These products are not intended to diagnose, treat, cure or prevent any disease. Testimonials are true and correct, and we will verify them upon request and also provide statements of expected typical results (email: [email protected]); however, these statements or examples should not be viewed as promises or guarantees of results. Any statements have not been evaluated by the Food and Drug Administration. Results are affected by a number of factors over which we have no control. Please see extended disclaimer at bottom of this page.
IMPORTANT MEDICAL DISCLAIMER: The information on this site is NOT INTENDED or IMPLIED to be a substitute for professional medical advice, diagnosis or treatment. All content, including text, graphics, images and information, contained on or available through this web site is for general information purposes only. Please see a medical professional if you need help with depression, illness, or have any concerns whatsoever. WE DO NOT OFFER MEDICAL ADVICE, COURSE OF TREATMENT, DIAGNOSIS OR ANY OTHER OPINION on your conditions or treatment options. SERVICES OR PRODUCTS THAT YOU OBTAIN THROUGH THIS WEB SITE are for information purposes only and not offered as medical or psychological advice, guidance or treatment. Results shared are not typical. You may or may not experience anything from our sessions, the services provided by teachers, speakers and guests. Please consult a medical professional if you are experiencing illness, depression, anxiety, mood swings or any concerns whatsoever. These statements have not been evaluated by the Food and Drug Administration. These products are not intended to diagnose, treat, cure or prevent any disease.
AFFILIATE COMPENSATION NOTICE: You should assume that the You Wealth Revolution has an affiliate relationship and/or another material connection to the providers of goods and services mentioned on this page and may be compensated when you purchase from a provider. You should always perform due diligence before buying goods or services from anyone via the Internet or offline.
**REFUND POLICY: You Wealth Revolution appreciates and values all our listeners and speakers. As a show of our appreciation, we are happy to offer a 30-day, no questions asked Money Back Guarantee to our valued customers to better help them discover if a product will work for them. In the case of Sherry Phillips Swatek's package, a refund is available within 30 days of purchase, or before the date of the first group call, or until the date of your personal session (whichever comes first). However, as a way to help show our speakers how much we treasure their knowledge and hard work, a refund can only be offered on one package per customer in a 90 day period. Multiple refunds requested by the same customer within 90 days will not be accepted. Should we notice a pattern of excessive purchases and returns, we reserve the right to remove such person(s) from our mailing list, block future purchases, and/or deny future refunds. Should the speaker's offer involve a personal session, the guarantee will be voided in the event that the session has been used. Additionally, all requests for refunds should be submitted within the 30-day guarantee period. In the case of Sherry Phillips Swatek's package, all requests for refunds must be submitted within her 30-day guarantee period, or before the date of the first group call, or until the date of your personal session (whichever comes first). We appreciate and thank all our listeners for understanding and respecting this guarantee.
*SURVEY OF YOU WEALTH LISTENER RESPONDENTS: In a survey conducted in August of 2013 listener respondents were asked specifically "Has the You Wealth Revolution Event Helped You Have a Better Life?". Out of 1164 total respondents, 1097 people answered "Yes". Only 67 respondents answered "No". A total of 94.24% percent of respondents said this event helped them have a better life. A copy of this survey and our results can be emailed upon request by emailing [email protected].